Carol H Tucker

Passionate about knowledge management and organizational development, expert in loan servicing, virtual world denizen and community facilitator, and a DISNEY fan



Contact Me




Subscribe to this blog
beladona Memorial

Be warned:in this very rich environment where you can immerse yourself so completely, your emotions will become engaged -- and not everyone is cognizant of that. Among the many excellent features of SL, there is no auto-return on hearts, so be wary of where your's wanders...


kala

(¤´¨)
¸.·´¸.·*´¨) ¸.·*¨)
(¸.·´ (¸.·`¤"If you will practice being fictional for awhile, you will understand that fictional characters are sometimes more real than people with bodies and heartbeats." -- Richard Bach


Navigation Calendar
Days with posts will be linked
Most Recent Posts

living in a cloud.....




The mists obscure the world beyond the balcony railing...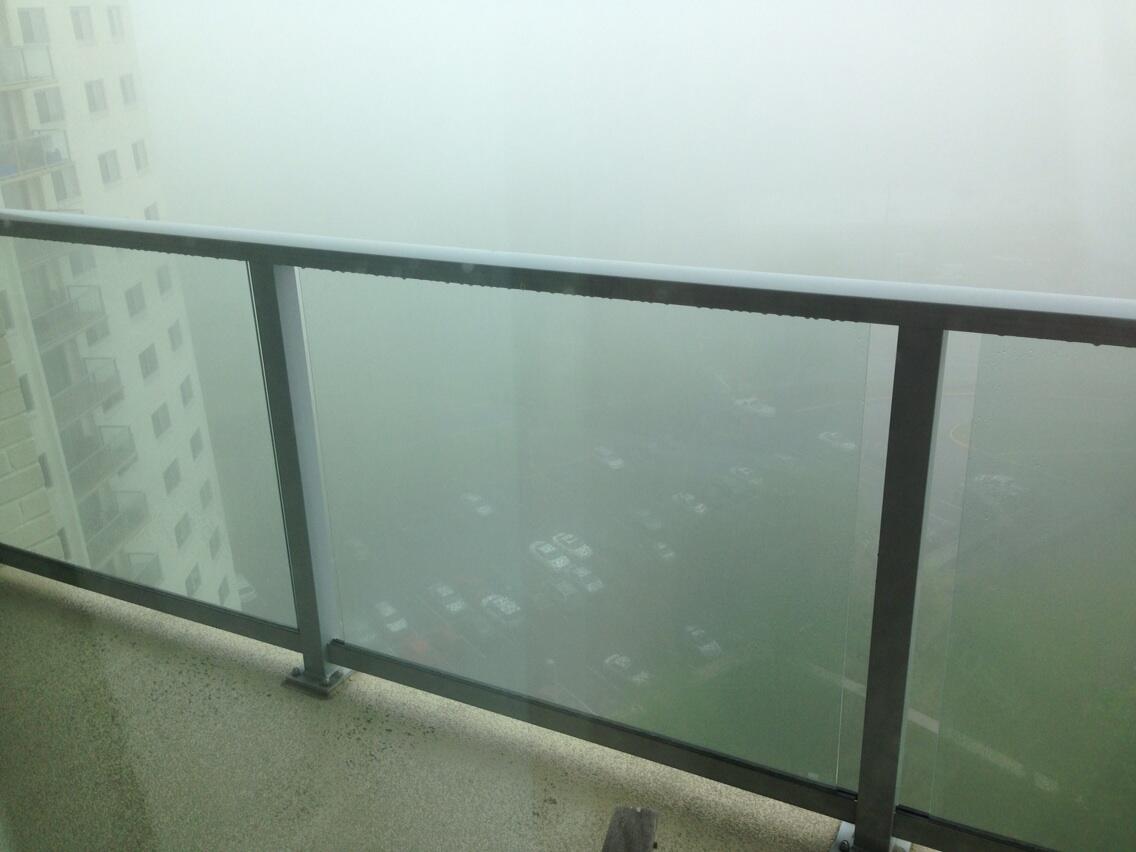 0 Comments

|

Add Comment

| Permalink | Sunday, May 19, 2013

watching you....




I see you....




0 Comments

|

Add Comment

| Permalink | Thursday, May 16, 2013

Happy Mother's Day!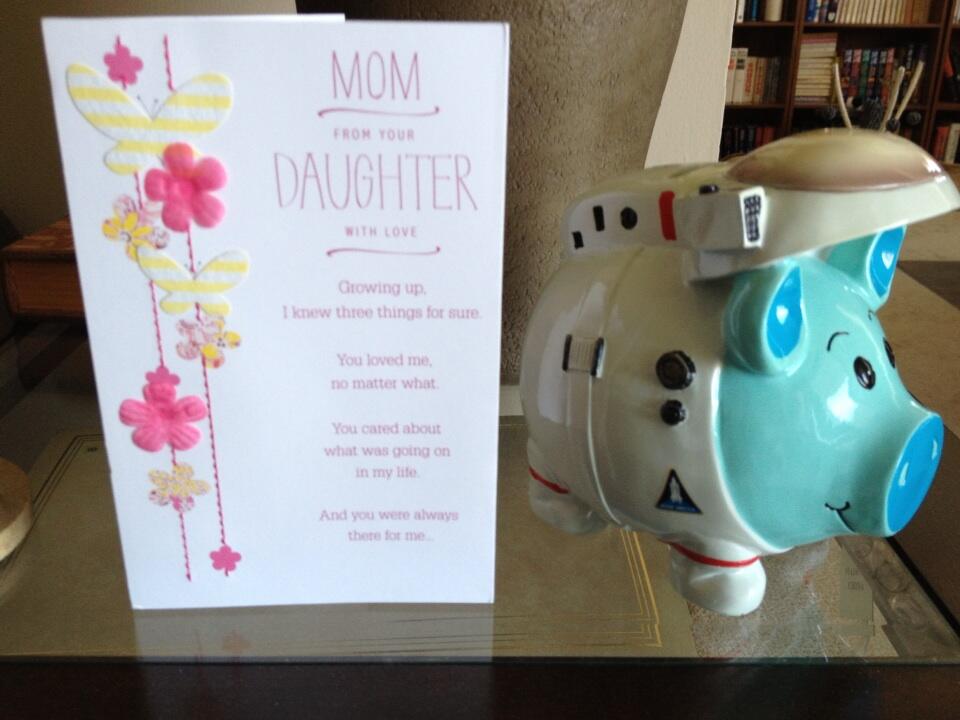 0 Comments

|

Add Comment

| Permalink | Sunday, May 12, 2013

Why do I blog meme




How long have you been blogging? I started blogging inside a gated community way back in 2000. That evenutally became an email series called "As the Bank Turns"

Why did you start blogging? I didn't "blog", I just started telling stories and like Topsy, they grew and grew...

How many times a week do you post an entry? At the moment I am very irregular. Sometimes I just post a picture that gets my attention. Sometimes I write at more length. Sometimes I ignore it. This medium is rather constrictive and there are a couple challenges with pending posts and lengths too

How many different blogs do you read on a regular basis? literally hundreds. You might have heard my scream of outrage and concern when Google posted the coming demise of their excellent Reader. I am trying out the subscription version of NewsBlur at the moment.

Do you comment on other people's blogs? Oh constantly! But I seldom actually post what I say because sometimes it can be rather snarky.

Do you keep track of how many visitors you have? No. This blogging platform doesn't track that and I haven't decided if it is a good thing or a bad thing.

Did you ever regret a post that you wrote? Long ago, in a personal blog, I posted what happened at when we went to the cemetery when Frank died. It was an awful experience and that blog post reeked with pain and sorrow. I was not completely sorry when it poofed and I learned that my attempt to back it up had failed.

Do you think your readers have a true sense of who you are based on your blog? dunno. Most folks who read here know me from other social networks or in person.

Do you blog under your real name? always have

Are there topics that you would never blog about? well I am very careful about what I write about my kids' lives but outside of that? I have a big mouth and big mouths are.... well big, neh?

What is the theme/topic of your blog? er..... I was supposed to have a them for my meandering thoughts? oops

Do you have more than one blog? If so, why? I do have one other blog that is a private journal

What have you found to be the benefits of blogging? you feel as though you are actually communicating, saying something. And because it is in print and you can point to it, you kinda can pretend that someone else out there somewhere will really resonate with what you are saying

So, why do you continue to blog? see question 10
0 Comments

|

Add Comment

| Permalink | Thursday, May 09, 2013

Why do I blog meme (con)





One question that would be unique to me would be how I chose this blogging platform. In the past I had used the SmithWeaverSmith conference, Verizon's user pages, Denham's Knowledge Management Wiki, my own Wiki and Garsett's Knowledge Portal to chronicle personal and professional information. Every one of them are defunct; everyone of them had back up issues and when I thougth I had captured the wirting? It was gone. The loss of Garsett's and the Wikis were the worst because they had been running for about five years each when they poofed. I played with Penzu adn I still maintain a subscritpion there, but it is more for a private journaling than a public blog. My private babbles are on Google's Blogger. So why here for the public blog?


I am a charter member of CeoExpress -- have always liked the clean, uncluttered pages. I like their business savvy -- start out giving it away free and after you have proven your value, then ask for subscritpions. And I wanted to encourage their foray into the blogverse. This plaftorm has some real disadvantages -- formatting around pictures is all but imposssible, there is no way to track readers, and when you save a post as a draft then post it later, it posts as the day you started it not as the day you make it live and does not email out a notice to those who have signed up as subscribers [example:http:="" style="color: rgb(17, 85, 204);"> Carnations started on Monday afternoon , posted on Tuesday morning]. But I still want to encourage CeoEspress because I just like their service.


0 Comments

|

Add Comment

| Permalink | Thursday, May 09, 2013

Wordless Wednesday

0 Comments

|

Add Comment

| Permalink | Wednesday, May 08, 2013

carnations....




Back when we used to go to church together every Sunday as a family -- Chuck's parents, Chuck, myself, Tom and Gem – there were a couple of traditions that I would maintain for Mother's Day. For one thing, Gem and I wore matching outfits which was easy enough to do when I was sewing all the time. The one I remember best was a light blue and white plaid skirt and shawl for me with a long-sleeved ruffled dress with matching panties in the same material for Gem. But the real tradition was the flowers.

According to the pundits, the tradition of giving carnations on Mothers' Day started in 1907 when Ann Jarvis had 500 white carnations delivered to a church in her mother's memory. Since she is the one who championed the idea of celebrating motherhood, the tradition stuck. Every year, I ordered carnations from Don's Florist. Both of Chuck's parents got white carnations – Grandpa a boutonniere and Grandma a corsage. The rest of us wore pink carnations – I got a small corsage, and Gem, Tom and Chuck all had boutonnieres. Sitting together in the pew, we made a bright display!




That was the tradition: if your mother was alive you wore a pink carnation, if she was deceased you wore a white one. Years later, Frank would still insist that my mother and I needed to have corsages as well. I still remember the sad look on Mom's face the first year I gave her a white corsage because Grandmom Riley had died the year before. Frank too wore white and I wore pink…..

And now it is my turn for white carnations in my corsage.


0 Comments

|

Add Comment

| Permalink | Monday, May 06, 2013

Monday, Monday.....

0 Comments

|

Add Comment

| Permalink | Monday, May 06, 2013

Cinco de Mayo

0 Comments

|

Add Comment

| Permalink | Sunday, May 05, 2013

May the 4th.....




May the fourth be with you ... always




0 Comments

|

Add Comment

| Permalink | Saturday, May 04, 2013

Azaleas

Grandmom Hughes had a green thumb. She could grow just about anything -- a gardenia bush in a old bucket without getting scale. Start african violets from a leaf and keep them happy growing in an assortment of pots. She never bought potting soil, just went out into the woods and filled up the pot and used that.

And one of the things that she loved were azaleas.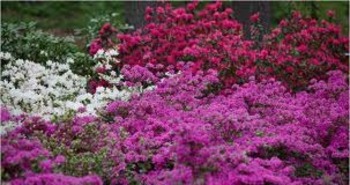 The house was set on a large lot and on two sides there were woods. There was a really long driveway back to a garage and shed. There were bushes that outlined the property on three sides, and bushes in a row next to the driveway about halfway back. And in the spring, those bushes would burst into bloom. She had every single kind of azalea that I have ever seen: pale pink, delicate lavender, white, peach, bright red, purple, neon pink. She had ones that the flowers were absolutely huge, and some where the flowers were tiny. There were some that were double blooms, and varigated ones with splashes of color or rimmed in white or tipped with color. Some bloomed early. Some bloomed late.

She was always puttering around with them. She knew how to start a new bush -- just put a branch on the ground and weigh it down for a while and it would take root. It isn't as easy as it sounds, but it worked like a charm for her. She was always moving them around to get different looks or to encourage growth. Yup, you heard me -- moving them around, rearranging them in her yard like you would change the furniture in a room. The bushes have shallow roots, she would explain, and she would dig around a bush that she wanted to move and pry it out of the soil and plop it in her wheelbarrow. Bushes that weren't doing well or needed nurturing got rotated back towards the woods. And for about six weeks in the spring, her house was surrounded by flowers [and bees] and she loved it.

I had gotten bushes from her and planted them when I had a house on Poplar Drive, but I don't know if they are still there or not. Some time ago I drove over to Edwards Lane to see Grandmom's house but to my horror, all the bushes were gone! What a shame.... But seeing the blooms in the spring will always remind me of Grandmom .....


0 Comments

|

Add Comment

| Permalink | Friday, May 03, 2013

SL fashion blogging....




Whiskey Monday had a post about how hard it was to write an SL fashion blog post, so I thought I would give it a try! Getting a decent kid's outfit is tough sometimes, so I thought I would use Mira -- and besides, she's not the clothes horse that Bela is...











ME:



shape: Hayley 117cm Child Shape

Rhian's Corner, Timescape (218, 179, 88)



skin: Butterscotch~Hundreds and Thousands Red Brows

Mynerva , Extensor (104, 230, 22)



eyes: pc eyes by LL - Ocean - sea weed

Poetic Colors @ [kusshon], Strata (74, 200, 902)



hair: <Truth> Emily Streaked - cherry

TRUTH Hair // (106, 85, 25)



OUTFIT:



*Edelweiss* School Sailor - green

Shirt #2

Socks 05



*Edelweiss* School Loafer black



*Edelweiss* Le Mont Saint-Michel Entrance, Mont Saint Michel (128, 128, 14)

http://moekakohime.blogspot.com/

http://www.flickr.com/photos/25157955@N04/



ACCESSORIES:



[Gos] Custom Eyewear -- SCT

[Gos] Custom Eyeware, Gos (106, 149, 300)



*LC* (SS) - Friendship Bracelet (red-blue)



LaGyo_Macarons multiring

Tableau Vivant~ & FairyTales in, World of Beauty (173, 109, 3841)



LadyBug

.::. Bella's Lullaby .::., Unique World (104, 144, 1802)



There -- that didn't take that long! Of course, unlike Whiskey, I didn't go out actually shopping because these were things I had in inventory. And I didn't say anything about the items in the background of the picture either, some bloggers feature those as well.



Maybe I'll try doing a post with one of the others, or actually participate in one of the blog memes that are circulating....



We'll see. Right now I'm done.




0 Comments

|

Add Comment

| Permalink | Thursday, May 02, 2013

Wordless Wednesday

0 Comments

|

Add Comment

| Permalink | Wednesday, May 01, 2013

scolding....




I know just how this feels.....




0 Comments

|

Add Comment

| Permalink | Tuesday, April 30, 2013

Monday, Monday.....




Rainy days and Mondays.....




0 Comments

|

Add Comment

| Permalink | Monday, April 29, 2013

mirkwood




reaching for the light




0 Comments

|

Add Comment

| Permalink | Sunday, April 28, 2013

Wordless Wednesday

0 Comments

|

Add Comment

| Permalink | Wednesday, April 24, 2013

Mira





Like most who have a child avatar in SL, the choice of what age to "be" was a major decision. I have asked myself what being eight, and in third grade, really meant to me....

I had to start wearing glasses. After constant complaints about not being able to see what was written on the board, the teacher finally had the school nurse test my eyes. A note went home to my parents that day -- and about a month later I got my first pair of glasses. My classmates were not kind.
reading became something more than an exercise in school. Up to this point, my mother had insisted on reading everything that I did just to see if I was really comprehending and to censor things that she didn't like. But when I handed her Bambi, she handed it back with the comment that she did not have time to read something that long.. I remember smirking -- I finally was going to escape parental oversight into the wide world of literature.
perhaps because of the glasses and the reading, that I stumbled across the great philosophical dilemma that has haunted me very since. I realized that no matter how hard I tried, no matter how much I wanted to, I could only perceive the world from behind my own eyes, that I was doomed to live out my life in my own skull never quite seeing things exactly the way that someone else saw them.
The Dream of Choice: It is one of those dreams that I have remembered through the years, along with the sandbox, the lion, the volcano and last the man by the bookcase, then the dreams stopped staying in my memory. It was my very first irrevocable choice, made before I really understood what that meant.
He called me and I arose and ran to him. I couldn't tell you what he looked like or what his name is, it seemed as though he was as he had always been and we were together as we always were. He showed me around his home, in my child's mind it was a castle or keep because it was made of stone and on a hill and I called him my knight and he laughed. His hair was long, and so was mine, his garments were dark and soft and mine were light and fluttery. There was music about us and clean fresh smells. We strolled and talked, always touching even when we weren't, always talking even when our voices were silent, catching up on so much that was happening to each of us. We danced on a balcony under the stars and gazed in each others eyes and he asked me to stay with him. "I can't" I said, "I have things to do and family back there." Questions bubbled up -- did he know something bad was going to happen? What would happen to my body? Why now? He didn't answer me but urged me again to stay with him, telling me not to go back, folding me in his arms protectively and I shook my head even though I knew that was where I belonged. One last time he told me that he did not wish me to go and when I just whispered "no", he smoothed my hair and kissed the top of my head. In a very quiet voice he warned me that our mortal selves probably wouldn't find each other. "We will always find each other" I told him and he held me tightly and said "eventually". Then he closed his eyes, opened his arms and let me go. I fell, guided by the gentle hands of the spirits, my tears falling ahead of me as they sang soft words of encouragement and happiness. And I opened my eyes and it was morning, and I turned over and turned off the alarm and laid there crying until it was time to get up.

And all of these things together is why Mira is eight years old in my 2nd Life.



0 Comments

|

Add Comment

| Permalink | Friday, April 19, 2013

Wordless Wednesday

0 Comments

|

Add Comment

| Permalink | Wednesday, April 17, 2013

0 Comments

|

Add Comment

| Permalink | Tuesday, April 16, 2013

Monday, Monday.....

0 Comments

|

Add Comment

| Permalink | Sunday, April 14, 2013

0 Comments

|

Add Comment

| Permalink | Thursday, April 11, 2013

talking Tech...




Probably one of the most discouraging aspects of dealing with technology is trying to figure out when [and if] to upgrade existing equipment that is still working. I have two televisions – one in the living room and one in the bedroom. They are both ancient behemoths of indeterminate age but are old – at least 20 years old and altho they are working fine at the moment, neither can be expected to last much longer. And they are big and heavy, both the Panasonic and the Magnavox completely filling their spot in the home entertainment centers. Each have cable. The one in the bedroom has a combined DVD/VHS player that my daughter bought for me some years ago; the one in the living room had a DVD player and a separate VHS player that I could switch too if I wanted [which I have not done in six years]. The TV in the bedroom is actually t00 low for comfortable viewing which limits its usage.

The living room DVD player died. Kaput. In shopping for a new blu-ray DVD, I was seduced by a new Samsung flat screen LED TV…. I ordered a 26" to fit into the entertainment center spot. And now I have a quandary to resolve:
Do I replace the living room TV because that gets more use? Or do I replace the bedroom TV, placing the set up higher since it is lighter and takes up less room and using that space in the entertainment center for something else?
If I replace the bedroom TV, can I still connect the new blu-ray to the old set in the living room? Wouldn't it make better sense to have the newer equipment all together?
*sighs* And I bought the special cables to fit in with the FIOS box [router. Modem. Whatever – I haven't set up wifi yet] and I am so trying to figure this all out on my own. And hoping that someone on the Freecycle mail list wants an old TV and is willing to haul it away….

I almost wish I had left well enough alone!
0 Comments

|

Add Comment

| Permalink | Thursday, April 11, 2013

Wordless Wednesday

0 Comments

|

Add Comment

| Permalink | Wednesday, April 10, 2013

Monday, Monday.....

0 Comments

|

Add Comment

| Permalink | Sunday, April 07, 2013

if we don't remember history....




Holocaust Remembrance Day (Yom HaShoah) 2013 begins in the evening of

Sunday, April 7
and ends in the evening of

Monday, April 8








The Holocaust illustrates the consequences of prejudice, racism and stereotyping on a society. It forces us to examine the responsibilities of citizenship and confront the powerful ramifications of indifference and inaction.

- Tim Holden
0 Comments

|

Add Comment

| Permalink | Sunday, April 07, 2013

Prompted




Well I have been informed that I get a "C" for communication -- I have to keep being reminded to respond to emails in a timely fashion. I have requested that cookies be added to it ....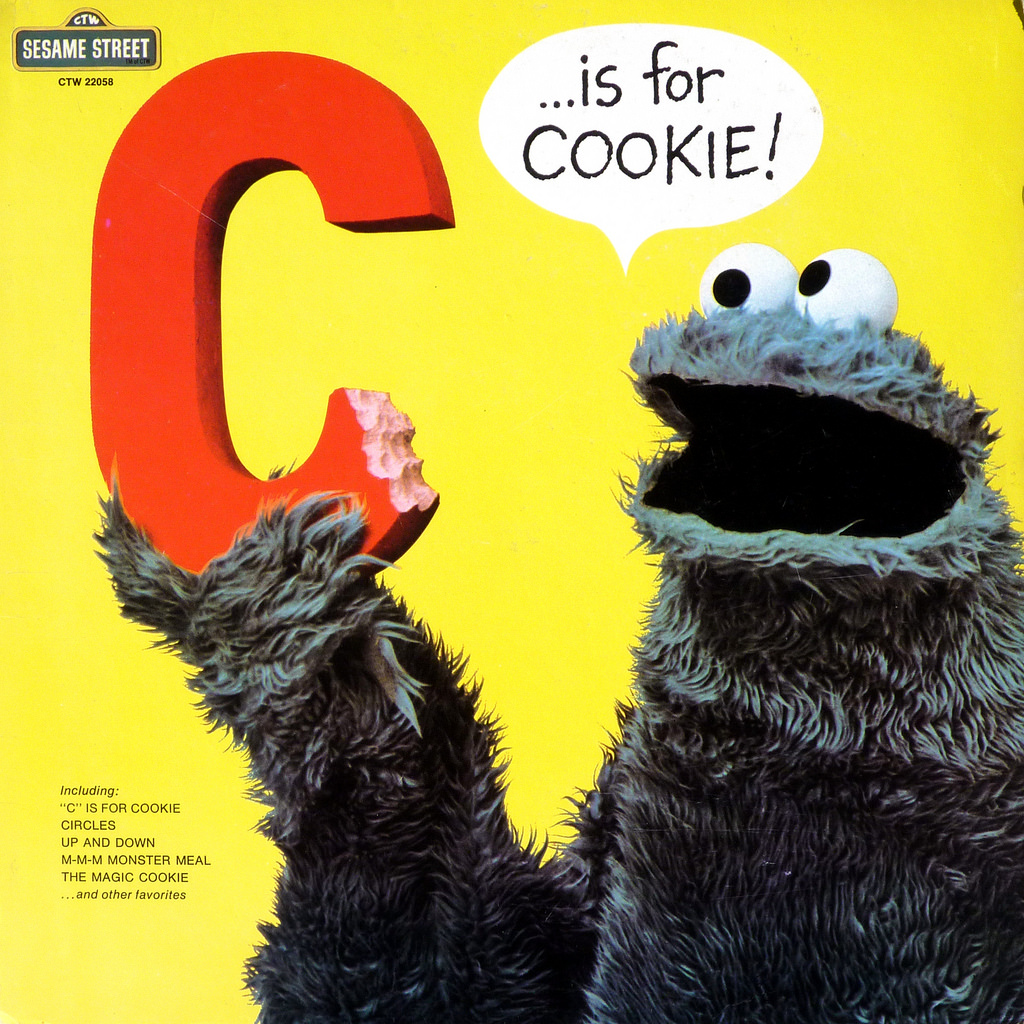 Although I do not write in the journal anymore, I still keep my membership in Penzu live, and had apparently signed up for prompts so that I would be given regular ideas on what to write. On 04.02.13 the prompt was: "What is your favorite music genre?" Tuesday was my birthday and Wednesday was wordless so today I am finally answering



Actually my current favorite listening is New Age:

But don't count out the show tumes! Paint Your Wagon. My Fair Lady. Sound of Music. ShowBoat. 1776. The Fantastiks. Fiddler on the Roof. Grease. Jeusus Christ Superstar and Godspell. Phantom of the Opera. Or the classical music -- especially Haydn. Or the oldies....



Assignment completed!
0 Comments

|

Add Comment

| Permalink | Thursday, April 04, 2013

Wordless Wednesday




I know I already posted for Wordless Wednesday, but I really would like to disappear from the everyday world and live here....




0 Comments

|

Add Comment

| Permalink | Wednesday, April 03, 2013

Wordless Wednesday

0 Comments

|

Add Comment

| Permalink | Wednesday, April 03, 2013

star stuff




"The beauty of a living thing is not the atoms that go into it but the way the atoms are put together. The cosmos is also within us. We're made of star stuff, we are a way for the cosmos to know itself."

Carl Sagan (1934 - 1996)







0 Comments

|

Add Comment

| Permalink | Tuesday, April 02, 2013

April Fool

0 Comments

|

Add Comment

| Permalink | Monday, April 01, 2013

Easter Sunday

0 Comments

|

Add Comment

| Permalink | Sunday, March 31, 2013

Social media




Social media hasn't progressed much since Ancient Egypt?




0 Comments

|

Add Comment

| Permalink | Saturday, March 30, 2013

already struggling....




Okay, I can see this is going to be an uphill battle. The fact is? I really don't feel like writing every single day! Of course, I also don't feel like going to work, straightening the apartment, exercising, running errands..... You know, I am really in danger of being a total gobshite! Where did the passion, the verve, the focus, the motivation go? And if I am like this at 63 [well 62+362 days], then how am I going to be when I am closer to my expiration date? Those calculations vary you know depending on the point they want to make. This particular one has me kicking off on a Wednesday, 06.14.2028 because my BMI classifies me as obese. This one has me lasting until 11.28.2033, giving more weight [HA!] to my eating habits and my grandparents' ages at death. That's an interesing question -- Grandpop Riley died in his early 50s, two years before I was born. Grandpop Hughes died in 1972 and I don't quite know how old he was. Grandmom Hughes died ten years later and she was in her 70's and Grandmom Riley died when she was 86. Mom was 85 1/2 when she passed away, but my father died of cancer in his late 60's, so my family history is all over the place.

I thought that I was really good at aggragating links to share, but this lady has me beat -- there are like 47 links in that one blog post and she posts every single day on her topic of choice. You have to give that kind of dedication some credit whether or not you are actually interested in what she researches. I'll bet she is feeling a bit off though, maybe a bit bored, because I notice she arranged the link titles to form a pattern and that is something I will do when I am being all self-involved or cutsey or whatever you want to call it, and some of those links actually link back to things she already posted. Interestingly she links to the current IRS video [a three hour tour?] and William Shatner's comment about the bad Star Trek involved [he's Canadian, what does he care if the IRS wastes US taxpayer money?] -- quite frankly? It really doesn't cost that much to do a youTube or to build a fake Enterprise -- fans have been doing it for years, so other than the fact that it is extremely stupid for a training video [and they are obviously not Trekkies], I don't see the problem.

Today will be a quiet day -- starting off with the Hobbit "sneak peek" and then Project Runway.
0 Comments

|

Add Comment

| Permalink | Saturday, March 30, 2013

no title




Still haven't come up with the title of my "book", which tells me that I am not quite clear on what my personal brand is, how I differenctiate myself from others. I did get one suggestion -- use "beladona" since that has been my online moniker since the early days of the internet. Not a bad idea, but it doesn't convey anything about who or what I am, my personal brand. Doing so was more of a concern when I was gung-ho career-oriented, but I have found it applicable to my musing about the value I bring to everyday life as well because it speaks to how I define msyelf. Maybe I am going about it backwards, maybe I should concentrate on the story and let the title flow from there.

So, if I was to be part of the Human Library, what story would I tell and why would anyone want to hear it?

From the feeds:

This quote comes from Knowledge Blocks:


When you are a workhorse, people value you for your work output; they don't value you. They don't care how hard you work; they only care that the work gets done. Your company can absorb an unlimited amount of work from you.

It can feel scary to break out of workhorse mode if your value has been associated with amazing throughput. But just keep in mind, if you could be replaced by a black box that they could insert the work into and it would come out complete, that would be fine with them.

Taken from: Rise: 3 Practical Steps for Advancing Your Career, Standing Out as a Leader, and Liking Your Life by Patty Azzerello, Newton Park Publishing, 2010


Have you noticed that your Internet has slowed down? I rather like the analogy of clogged pipes myself, but am not exactly happy that a single entity has the clout to have international consequences when they have a temper tantrum. Stray thought -- is that the root of terrorism? a temper tantrum?

Stories about the ability to create narratives continue to crop up in my feeds -- this time a comment on the benefits to children of having a parent able to tell a story. If we truly are loosing the ability to craft our story, then what will replace it? Reality TV and Honey-Boo are not really viable alternatives IMNSHO.

I was in school when the plate teutonics theory was first proposed -- I remember being taught that the continents were actually islands of solid rock that floated on a sea of lava! So articles about how the surface of the earth changes are always interesting to me, even though I think Jules Verne's version is just as interesting.

Even before I got to the point where there are more days behind me than ahead of me, I always wanted to know what comes next. It is comforting to hear that science is starting to see the next world as palpable. Tangible. Real. Whatever.
0 Comments

|

Add Comment

| Permalink | Friday, March 29, 2013

just do it....




So yesterday I asked what the title of "your" book would be if you joined the Human Library. You are supposed to come up with a catchy title in order to pique folks' interest. I haven't the foggiest notion what mine would be -- Banking on Tomorrow has been the name of my various blogs, As the Bank Turns was the name of my tales of organizational dysfunction, babbling is the name of my private blog and none of them seem particularly appropos for my title. Obviously I have to think about that. Equally obviously, I have some pretty strong doubts that anyone would be the least bit interested in "reading" me.

So why write? Heaven only knows I haven't been a very good or faithful correspondant to my good friends! Yet something about the idea of writing everyday for the public keeps niggling at me as something I should do, that I should tell the story of everyday life and instead of just sharing things on G+ and FaceBook and Pininterest and Twitter. Maybe I need the clarity and the discipline. Maybe it is a shout out to the world that I still exist.

Found this in my drafts before I stopped aggragating links. Insurance was on my mind because Baltimore County had switched plans from BC/BS to CIGNA. You don't think that the insurance companies are making medical decisions? My doctor has had to change two perscriptions in the past six months because Express Scripts, the provider of that portion of the coverage, feels that the drug he wanted to use was too expensive. And I am being threatened -- yes threatened -- that they will not cover refills because I insist on picking up my pills at a retail pharmacy rather than permitting them to mail them to me. I have called and told them that I live in an apartment complex and I don't feel comfortable relying on the mail, and they pooh-poohed my concerns. Yeah, I wonder how sympathetic they would be if an entire shipment was lost/stolen and they had to replace it. I wonder how promptly I would get the replacement -- or would I go weeks without the drugs. Of course I wonder if I really need high blood pressure, cholesteral and insulin-activation drugs too, but that is another issue.

Amanda Palmer writes about finding out just what a hot button insurance is....

And then there is the question of being allowed to die....

I need insurance help apparently. After six decades of cleaning out my ears with Qtips NOW I learn how to clean my ears....

So, like Crap and his 100 word stories, I will just do it.
0 Comments

|

Add Comment

| Permalink | Thursday, March 28, 2013

Wordless Wednesday

0 Comments

|

Add Comment

| Permalink | Wednesday, March 27, 2013

Read me




I recently wandered across a story about the Human Library via a blog post -- an idea that as a person who asks questions, was immediately fascinated. Thanks to my adventures with a 2ndLife, I have become very aware of sub-cultures and alternate lifestyles. I am extremely curious about how they develop and thrive both online and in the "real" world.



There are so many "books" that I would like to have access to! I want to know how they got where they are, what their lives actually look like, how they see the world about them, why they want to tell their stories. Just off the top of my head I can think that I would like to talk to [in no particular order]





An pro athlete



A vet – rural or urban



A member of an active coven



A minister or priest or nun or hermit



Someone who tried to start their own business and failed



A member of the 1%



A person who has been actively discriminated against



A successful lobbyist



A hacker



Who would you like to sit down and talk to for an hour? What are you curious about?



In contrast, there is the concept of presentism that according to the author of Present Shock is actually destroying our ability to tell stories – a matter of grave concern to all cultural anthropologists whether they are studying past or present cultures. Have we lost our ability to frame experiences in narrative terms? Or have stories gone underground, making the writing of history more difficult?



Blogging is a way to become transparent to the world, to tell your story to whoever wants to listen. Journaling, on the other hand, is private -- only for you, to provide clarity of thoughts. If you were going to tell your story, what would be the title of your book?
0 Comments

|

Add Comment

| Permalink | Tuesday, March 26, 2013

Monday, Monday....




Interesting weather for the day after Palm Sunday.... Actually it is kinda pretty, the snow is very wet and sticky so the trees look like fantasies of white lace, but I would enjoy it far more sitting comfortably at home rather than commuting.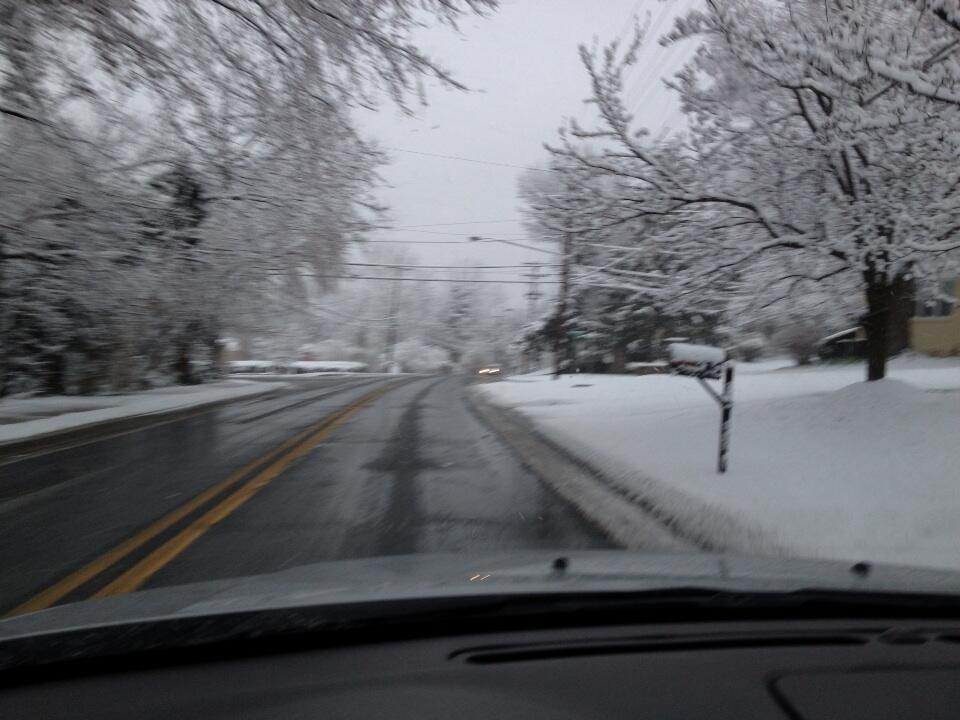 0 Comments

|

Add Comment

| Permalink | Monday, March 25, 2013

a word of advice....

0 Comments

|

Add Comment

| Permalink | Saturday, March 23, 2013

Jay Sher




They say that you aren't really dead until you are forgotten....

Jay was a character. Frank and I met him when he was working at Security Mall back in 1982. That was where Frank and I met -- he was a security guard and I was working at Mother Goose Shoes, a part time job that I got while I was staying home with my pre-school kids. We stayed in touch with him off and on. After Frank retired, and after the strokes, Frank went back to the mall as security, and Jay was still around. They became pretty good friends. At one point, his 75th birthday I believe, Jay had planned to commit suicide and Frank talked him out of it. Jay was in flat despair over the way that he was living, even with bed bugs infesting his mattress. That was when Frank started helping Jay with money, took him shopping for the bed, and we used to take him to dinner now and then.

When Frank died, Jay seemed desolate. To my shame, I didn't stay in touch as much as he wanted to, but I called him now and then, answered emails, and continued to send him money to supplement the meager social security check. I know little of his background or his family. To me, Jay was that quirky little man who could talk theater and science fiction, and who seemed to be lost between the cracks as he grew older alone. The last I heard from him was an email just before Christmas 2008 checking on me after the ablation procedure.

He was hit by a car in January trying to cross the busy road between his apartments and Security Mall. He had therapy for his broken knee and was expected go home early in March, but he fell again and then declined phyically and mentally -- the doctors thought perhaps he was having mini-strokes. For someone who was constantly in touch by phone and email it's a very bad sign that he stopped initiating any contact. Jay died alone at the Jewish Convalescent Center at the end of March, 03.26.2009. His niece had his body donated to the Anatomy Board because he admired what another person did. He had no money or insurance and he didn't want his niece to be responsible for any funeral costs. His niece contacted me because she couldn't figure out why money was coming into his account every month from me.

He doesn't show up on Google Search -- there are lots of images, but none of them are him. I don't have a picture of him that I can share



RIP, Jay.



0 Comments

|

Add Comment

| Permalink | Friday, March 22, 2013

Wordless Wednesday

0 Comments

|

Add Comment

| Permalink | Wednesday, March 20, 2013

and at the end.....

0 Comments

|

Add Comment

| Permalink | Monday, March 18, 2013

Entitlements....

My mother never had much. She was a stay-at-home mom, only working at Hutzlers downtown in the wrapping department during the holiday season to get extra money for Christmas. That was the pattern of her life until my father plunged them into debt to support his gambling, then skipped town. She finished raising her daugther alone. She never remarried, didn't own a home, kept cars until they broke down, counted her pennies. She worked at Provident for 25 years, retiring in July 1990 at 63 with a small pension supplemented with Social Security and stock dividends from Provident's performance. When her mother died four years later, she and Aunt Nell sold the house and split the proceeds and that provided a little interest as well.
She had dementia and Alzheimer's She needed care, ending up in Ivy Hall. They took very good care of her, but it was expensive -- $7K a month. To pay it everything that she had saved was used. The house money, the money she saved counting pennies, the stock even though it was a depressed market and she only got $20K for it. The last thing to go were the two savings accounts she had opened for her grandchildren; she had managed to save $7200 for them and it too is gone. Everything she had worked for, gone. All that she owned fitted in one little box.
Understand, I do not begrudge that the money was used -- that is not my point. It was her money and if she had to spend everything before going on Medicare, so be it. But going on Medicare VS a being a "private pay" patient meant she had to give up her single room and go into a ward -- there were no family resources to fall back on. My point is that my mother decided that she was done rather than do that; my point is the more affluent will never be faced with such a choice and have no concept of what it means to give up all privacy when you are in need of care. The affluent have other options.
My mother was out of options.

She simply stopped eating and drinking. She died on Thursday.
0 Comments

|

Add Comment

| Permalink | Saturday, March 16, 2013

a small family gets smaller




Marian A Hughes, nee Riley

Born October 27th, 1927

Died March 14th, 2013

Survived by one daughter, one grandson and one grandaughter



picture taken when she was 16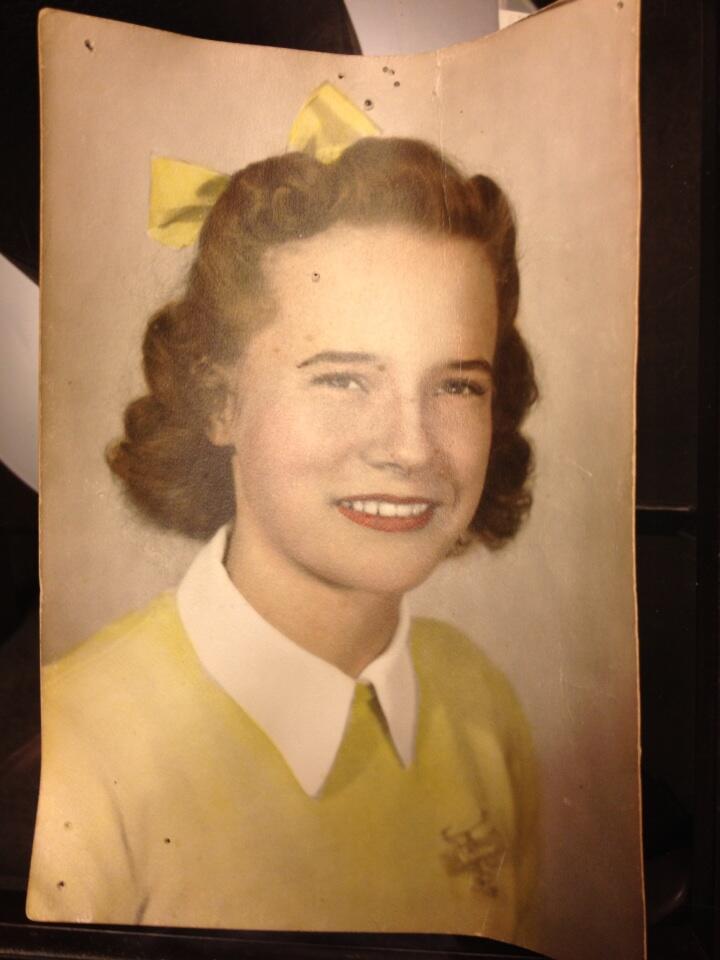 0 Comments

|

Add Comment

| Permalink | Thursday, March 14, 2013

take that Google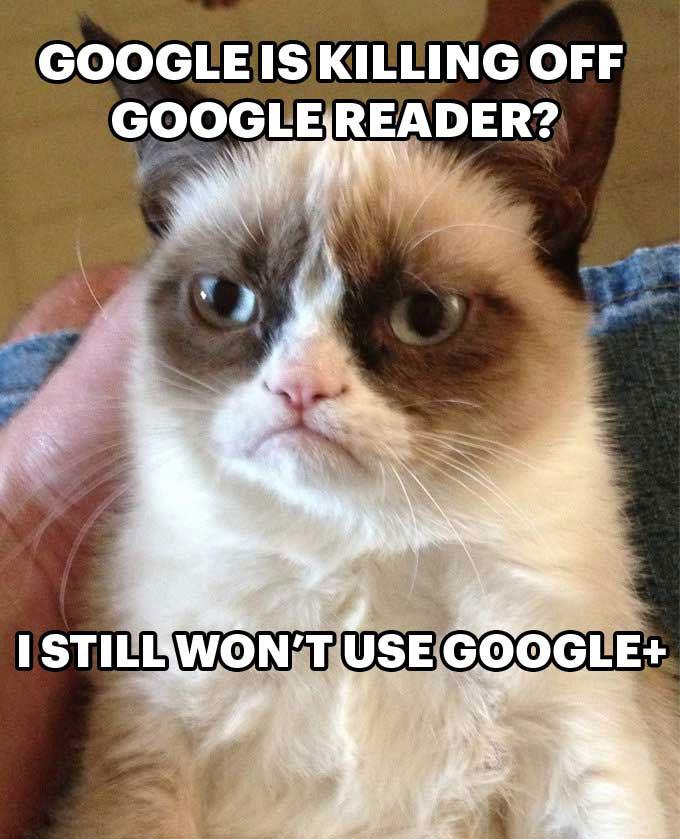 0 Comments

|

Add Comment

| Permalink | Thursday, March 14, 2013

just filler....



filler [ˈfɪlə]

n

1. a person or thing that fills

2. an object or substance used to add weight or size to something or to fill in a gap

0 Comments

|

Add Comment

| Permalink | Tuesday, March 12, 2013

Monday, Monday.....




this goes along with my slogan: my idea of housework is to sweep the room with a glance




0 Comments

|

Add Comment

| Permalink | Monday, March 11, 2013

another hour of sleep lost.....




Not all who wander are lost....




0 Comments

|

Add Comment

| Permalink | Sunday, March 10, 2013

what is real?

0 Comments

|

Add Comment

| Permalink | Thursday, March 07, 2013