Carol H Tucker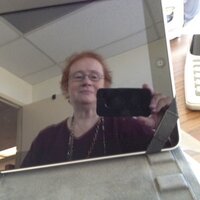 Passionate about knowledge management and organizational development, expert in loan servicing, virtual world denizen and community facilitator, and a DISNEY fan



Contact Me




Subscribe to this blog
beladona Memorial

Be warned:in this very rich environment where you can immerse yourself so completely, your emotions will become engaged -- and not everyone is cognizant of that. Among the many excellent features of SL, there is no auto-return on hearts, so be wary of where your's wanders...


Navigation Calendar
Days with posts will be linked
Most Recent Posts

day 19




Today is the 5th day of the 3rd week, the 19th day of the 1st month, the 19th day of 2023 and:
Artist as Outlaw Day
Brew a Potion Day
Get to Know Your Customers Day
Good Memory Day
Gun Appreciation Day
National Popcorn Day
New Friends Day
Tenderness Toward Existence Day
Tin Can Day
Women's Healthy Weight Day
World Day of Migrants and Refugees
World Quark Day…
Wait, what? A quark?

A type of "elementary particle and a fundamental constituent of matter' [as defined on Wikipedia] or "an elementary particle which makes up Hadrons, the most stable of which are protons and neutrons' [in the Simple English version of Wikipedia]?

Or the first thing I thought of was the Deep Space Nine Star Trek character?




Nope

Apparently it is a dairy product that has been in use since the 14th century and used to be very popular in Europe. It is made by warming soured milk until it curdles, then straining and the result is something with the consistency of cottage cheese. It is very popular with those who are lactose-intolerant, apparently. It's rare in America – only three dairies in the whole country are making it – but very popular in Belarus, Russia, and Ukraine because it is thought to be good for the health of babies.

Huh

And here I thought the Ferengi were celebrating a birthday!