Carol H Tucker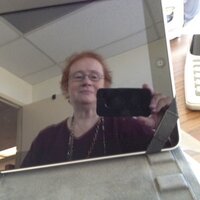 Passionate about knowledge management and organizational development, expert in loan servicing, virtual world denizen and community facilitator, and a DISNEY fan



Contact Me




Subscribe to this blog
beladona Memorial

Be warned:in this very rich environment where you can immerse yourself so completely, your emotions will become engaged -- and not everyone is cognizant of that. Among the many excellent features of SL, there is no auto-return on hearts, so be wary of where your's wanders...


Navigation Calendar
Days with posts will be linked
Most Recent Posts

day 44




Today is the 2nd day of the 7th week, the 13th day in the 2nd month, the 44th day of 2023, and:

Clean Out Your Computer Day
Desperation Day – actually the name of the 15th episode of the sixth season of How I met Your Mother and I have no idea why it made the actual holiday list, but here it is
Dream Your Sweet Day
Employee Legal Awareness Day
Galentine's Day – another day that comes from a sitcom, this one is supposed to celebrate the platonic relationships in your life
Get a Different Name Day
International Condom Day – well it sounds like a good idea to stock up if you are planning a romantic interlude tomorrow, neh?
International Epilepsy Day
International Kissing Day
International Natural Day
Madly In Love With Me Day
Meal Monday
National Break Up With Your Carrier Day – the corporate shills would like you to decide whether or not you are happy with your mobile provider.
National Cheddar Day
National Crab Rangoon Day
National Football Hangover Day – rather self-explanatory since it is always the day after the SuperBowl
National Poop Day – yes it is an actual holiday
National Tortellini Day
Oatmeal Monday
Popcorn Day
Self-Love Day
World Radio Day
Quote of the day:
"Overconsumption and overpopulation underlie every environmental problem we face today."
~ Jacques Yves Cousteau, French Naval officer, oceanographer, filmmaker and author.

A couple days ago, I posted an article talking about the increasing threats to democracy as right-wing autocrats take hold of developed country's governments in the name of preserving "traditional" power and religious structures. All too often what happens is that an existing majority suddenly realizes that diversity and changing demographics are eroding their privileged positions in society and they are reacting violently in an attempt to cling to those advantages.

The fact is the world population is shifting dramatically, so that the population growth is happening in low and lower middle income countries:



And the resentment towards those few millionaires who are clinging to 85% of the world's wealth is growing.