Carol H Tucker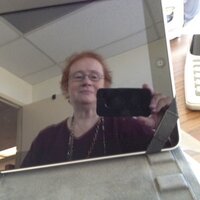 Passionate about knowledge management and organizational development, expert in loan servicing, virtual world denizen and community facilitator, and a DISNEY fan



Contact Me




Subscribe to this blog
beladona Memorial

Be warned:in this very rich environment where you can immerse yourself so completely, your emotions will become engaged -- and not everyone is cognizant of that. Among the many excellent features of SL, there is no auto-return on hearts, so be wary of where your's wanders...


Navigation Calendar
Days with posts will be linked
Most Recent Posts

day 47




Today is the 5th day of the 7th week, the 16th day of the 2nd month, the 47th day of 2023 and:

Do a Grouch a Favor Day – why today? I like the explanation at Holiday Insights: "Our research did not find the creator of the origin of this day. He was likely a bellyacher who wouldn't waste his time documenting the day he created."
Fat Thursday – observed 52 days before Easter, or the Thursday before Ash Wednesday. In other words, it is your first warning that Lent is on the way. Apparently it is a big day in Poland!
Kyoto Protocol Day – an international agreement to reduce greenhouse gas emissions that became effective on this day in 2005. It has been ratified by 191 countries, and the European Union. The United States signed, but never ratified the agreement, and dropped out in 2001. Canada has also withdrawn.
National Almond Day
National Buna Day – an Ethiopian coffee ceremony
National Innovation Day
Tim Tam Day – Tim Tams are also known as "chocolate bikkies" in their home country of Australia.
Quote of the day:
"The line between angry young woman and grumpy old lady is very fine."
~ Judy Horacek, Australian cartoonist, artist, writer, and children's book creator

The brain fog persists.

The temptation to stop writing is growing.

That's not unusual for this time of year for me – even in my school days, the third quarter in school was the time when my grades got shaky and test scores went down as the cone of silence descended upon me. Never have figured out why: post-holiday blues? Seasonal light deprivation? Allergies? I tend to perk up once my birthday passes, but getting older never really bugged me, except when I was OVER 30, and couldn't be trusted anymore. When do I open my mouth, I shut it again because I'm tired of listening to the litany of complaints and issues that need to be resolved that seem to parade across my path in a never-ending loop of frustration.

I feel like Oscar has become my spirit animal.

The day outside is dark and gloomy – rain is coming. Time to go bury my nose in a book or head in world and leave this so-called "real life" behind for a bit