Carol H Tucker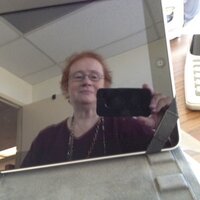 Passionate about knowledge management and organizational development, expert in loan servicing, virtual world denizen and community facilitator, and a DISNEY fan



Contact Me




Subscribe to this blog
beladona Memorial

Be warned:in this very rich environment where you can immerse yourself so completely, your emotions will become engaged -- and not everyone is cognizant of that. Among the many excellent features of SL, there is no auto-return on hearts, so be wary of where your's wanders...


Navigation Calendar
Days with posts will be linked
Most Recent Posts

TGIF




*whew* Finally! Today is the 6th day of the 30th week, the 26th day of the 7th month, the 207th day of 2019, and:

Americans With Disabilities Day - Americans with Disabilities Act comes into effect in 1990
Armed Forces Unification Day – in 1947 President Truman signed National Security Act (1947), establishing Department of Defense, CIA, National Security Council and Joint Chiefs of Staff
Aunt and Uncles Day
Lumberjack Day
National All or Nothing Day
National Bagelfest Day - In 1986, Murray Lender, owner of Lenders Bagels, started the festival in Mattoon, Illinois, home of the world's largest bagel factory
National Coffee Milkshake Day
National Get Gnarly Day – does "gnarly" get a bad rap? The day was established in 2016 as the result of a Whirlpool employee motivation campaign
National Talk in an Elevator Day
One Voice Day
System Administrator Day

ON THIS DAY IN ...

1267 - Inquisition forms in Rome under Pope Clement IV

1903 - the first automobile trip across the United States (San Francisco to New York) completed by Horatio Nelson Jackson and Sewall K. Crocker

1945 - Physicist Raemer Schreiber and Lieutenant Colonel Peer de Silva depart Kirtland Army Air Field to transport the plutonium core for the Fat Man bomb (bombing of Nagasaki) to the island of Tinian where the bomb is assembled

1957 - the USSR launches the first intercontinental multistage ballistic missile

1958 - the US Army launches the fourth US successful satellite, Explorer IV

1963 - US Syncom 2, 1st geosynchronous communications satellite, launched

1971 - Apollo 15 launched (Scott and Irwin) to 4th manned landing on Moon

1972 - Rockwell receives NASA contract to construct Space Shuttle

1974 - France performs nuclear Test at Mururoa atoll

1974 - USSR's Soyuz fails to dock with Salyut 3

1975 - Soyuz 18B returns to Earth

1977 - USSR performs underground nuclear Test

1978 - France performs nuclear Test at Mururoa atoll

1983 - Light flashes seen on Jupiter moon Io

1993 - Mars Observer takes its first photo of Mars, from 5 billion km

2005 - Space Shuttle STS-114 Mission - Launch of Discovery, NASA's first scheduled flight mission after the Columbia Disaster in 2003

2018 - Observation of a black hole by The Very Large Telescope in Chile proves Albert Einstein's prediction of "gravitational redshift", published in "Journal Astronomy & Astrophysics"



Quote of the day:
"In each moment our experience is determined to a great extent by seeds from the past that are bearing fruit right now. In each moment, too, we can plant a seed intentionally that will create fruit in the future."
~ Ben Connelly, "Cleaning Out the Storehouse"

This is one of those statements that just make you stop and think. It's kinda a nicer way of saying "as ye reap, so shall ye sow"

I have always believed "I" [as in the person who I am right now] was crafted by the choices I have made in the past. For example, if I had stayed married to my second husband, I wouldn't be working at 69+, I would be home every day doing things around the house instead of getting up with the sun [or before the sun as the days shorten] and heading out to the workplace. In that sense, I chose to be working at my age, although I may not have realized that would be a consequence of divorcing him and marrying Frank. It makes me wonder what choices I am making today, what seeds am I sowing, that will impact my future self's well being or very state of being? Makes you look at the entire butterfly concept of consequences on a very personal level – everything is connected not only with your present wellbeing but your future self. And think about it – if you could change just one thing and unravel the entire tapestry of your life, then what one thing are you doing today that will cause the warp and woof of your future to take form and substance?






Category: #becarefulwhatyuowishfor
0 Comments

|

Add Comment

| Permalink | Friday, July 26, 2019

it is Friday's Eve at least




Today is the 5th day of the 30th week, the 25th day of the 7th month, the 206th day of 2019 [and despite being known as "Christmas in July" there are 152 shopping days remaining until Christmas], and:

Culinarians Day - a special day for anyone who cooks. ...
Feast of Saint James
Health and Happiness with Hypnosis Day
International Red Shoe Day
National Carousel Day or Merry-Go-Round Day - William Schneider of Davenport, Iowa patented the design for the modern carousel in 1871
National Chili Dog Day
National Hire a Veteran Day
National Hot Fudge Sundae Day
National Intern Day
National Refreshment Day
National Wine and Cheese Day
Thread the Needle Day – for those who sew and those who tread warily amidst clashes of opinion
Video Games Day – but why today?

ON THIS DAY IN...

1814 - English engineer George Stephenson introduces his first steam locomotive, a travelling engine designed for hauling coal on the Killingworth wagonway named Blücher

1832 - the first railroad accident in US, Granite Railway, Quincy, Massachusetts, kills one person

1837 - The first commercial use of an electric telegraph successfully demonstrated by William Cooke and Charles Wheatstone between Euston and Camden Town in London

1850 - Gold discovered in Oregon (Rogue River)

1854 - Walter Hunt is awarded the first U.S. patent for a paper shirt collar

1908 - Ajinomoto Co. is founded. Kikunae Ikeda of the Tokyo Imperial University discovers a key ingredient in Konbu soup stock is monosodium glutamate (MSG), patents a process for manufacturing it.

1917 - Sir Thomas Whyte introduces the first income tax in Canada as a "temporary" measure (lowest bracket is 4% and highest is 25%).

1957 - US performs nuclear Test at Nevada Test Site

1963 - US, Russia & Britain sign nuclear Test ban treaty

1969 - The Apollo 11 command module Columbia with astronauts Neil Armstrong, Michael Collins, and Buzz Aldrin aboard splashed down at 11:49 AM CDT

1982 - France performs nuclear Test

1983 - first non-human primate (baboon) conceived in a lab dish, San Antonio

1984 - Cosmonaut Svetlana Savitskaya becomes the first woman to walk in space

1985 - US performs nuclear Test at Nevada Test Siteand and USSR performs nuclear Test at Eastern Kazakh/Semipalitinsk USSR

1987 - USSR launches Kosmos 1870, 15-ton Earth-study satellite

1990 - US performs nuclear Test at Nevada Test Site

2019 - NASA Voyager is 20 hrs 12 mins 03 secs of light-travel time from Earth

Quote of the day:
"Do not be afraid of life. Believe that life is worth living, and your belief will help create the fact."
~ William James (1842 - 1910), American Philosopher and Psychologist

What makes a week, especially a work week, "long"? And why is that perception unexpected shared not just with office mates or even folks who work closely together online, but with others further away or even complete strangers? I can understand if my co-workers agree with me, after all, they are working in the same environment. But to hear the same plaint from elsewhere makes me wonder what is going on. No, being busy does not always make the time go faster. In fact those are the worst days when you are functioning at warp speed but the clock seems to be in a time warp of its own!




And yet, despite the fact that this particular week feels like it has stretched on forever, making last weekend a remote memory, I find it rather appalling to realize July is just about over

0 Comments

|

Add Comment

| Permalink | Thursday, July 25, 2019

getting over the hump




Today is the 4th day of the 30th week, the 24th day of the 7th month, the 205th day of 2019, and:

Amelia Earhart Day
Cousins Day
International Self Care Day
National Drive-Thru Day
National Tell an Old Joke Day
National Tequila Day
National Thermal Engineer Day
Pioneer Day
Quote of the day:
"Don't worry about the future; don't worry about the past. Stay right here. Ultimately you get so that you can't say that you're going forward, you can't say that you're going back, you can't say that you're staying in place. There's nothing to be attached to."
~ Ajahn Chah, "The Last Gift"

Musing: My mind is skittering about today. I blame Facebook. And the weather. And the political news.

Reading a book and listening to it are two very different ways to appreciate a story. I have been listening to James P Hogan's Inherit the Stars and his brand of science fiction is very precise with technobabble carefully explained and illustrated in a way that I might've been tempted to skim over had I been reading instead of listening. The cultural assumptions are rather dated – women are pretty docile, there is a great respect for the alpha male, and everyone smokes even in the office – but it is still an interesting tale and I'll probably spring for the sequels.

Just a stray … well it is more than a thought but less than a rant…. Back in the day, my daughter had a very successful podcast known as Bucket ((no you won't find it online, it was a long time ago)). One segment that she always did personally was "Potty Talk" where she railed against such things as folks wanting to talk to you while you were pooping – things like that. My personal gripes are the ladies who come into a stall and immediately flush the toilet, not because has the remains of a former occupant's business mind you, but just because they want clean water in which to deposit their…. er, contribution. Now I can see the point when there is something in the toilet, but not just to have a fresh bowl of water! Nine times out of ten, the same ladies will stand on one foot and use their foot to accomplish the flushing, so not only do they waste water, but the next person who doesn't perform the same gyration gets to touch a handle onto which they have scraped all the possible germs they picked up from the bathroom floor. My guess is that they do this because they assume the same hand that wipes is the hand that flushes [which might be valid in all fairness]. And then, having preserved themselves from possible biological waste contamination, they then wash their hands, dry them, then get another dry paper towel so they can not touch the handle of the ladies room door and leave. Makes me wonder what kind of environment they live in or came from….

Looking forward to the weekend is really just another way to be "wishing your life away", as Grandmom Hughes used to say.

Why is Christmas in July a thing when it would make more sense for June 25th to be the midpoint between one Christmas and another?

And last:




That seems to be a pretty good note to end on.

0 Comments

|

Add Comment

| Permalink | Wednesday, July 24, 2019

OMGIM




Today is the 2nd day of the 30th week, the 22nd day of the 7th month, the 203rd day of 2019, and:

Fragile X Awareness Day - About 1 in 151 females and 1 in 468 males carry the fragile X permutation, which causes different developmental issues
Global Hug Your Kid Day
Hammock Day - Developed by the Mayans of Central and South America for sleeping or resting, a hammock is a sling made of fabric, rope or netting, which is suspended between two points such as posts or trees.
Lion's Share Day – did you know the saying comes from one of Aesop's Fables?
National Penuche Fudge Day - according to Wikipedia, Penuche is a fudge-like candy made from brown sugar, butter, and milk, using no flavorings except for vanilla.
National Ratcatcher's Day - commemorates the Pied Piper of Hamlin
PI Approximation day [AKA Casual Pi Day] – 22/7 is a common approximation of π
Spoonerism Day - Today is the birthday of William Archibald Spooner, a long-serving Oxford don with a reputation for absent-mindedness, and a tendency to mangle the syllables in a spoken phrase
Summer Leisure Day


ON THIS DAY IN...

1633 - Galileo Galilei forced to recant his Copernican views that the Earth orbits the Sun by the Pope (Vatican only admits it was wrong on Oct 31, 1992)

1847 - First ring doughnut supposedly created by Hanson Gregory [or did he invent the doughnut hole?)

1874 - Dr Andrew T Still, discovers the science of osteopathy

1874 - Game of lawn tennis introduced

1939 - Princes (future Queen) Elizabeth meets future husband Prince Philip of Greece (Midshipman Mountbatten, RN)

1947 - a record setting 12" rain falls in 42 mins (Holt, MO)

1959 - Vanguard SLV-6 launched for Earth orbit (failed)

1972 - "Man of La Mancha" opens at Beaumont Theater NYC for 140 performances

1976 - "Godspell" opens at Broadhurst Theater NYC for 527 performances

1977 - Walt Disney's "Rescuers" released, first Disney film to get a sequel

1978 - James Christy's discovery of Pluto's moon Charon announced

1980 - Pope John Paul II beatifies Kateri Tekakwitha, making her the 1st Native American to be beatified

1983 - first time a satellite is retrieved from orbit by Space Shuttle

1989 - Business Day reports that SA is about to test an intermediate range ballistic missile capable of carrying nuclear warheads

1991 - Underwater volcano, Mount Didicas, erupts in Philippines

2015 - JAMA Internal Medical Journal announces obese Americans now outnumber those just overweight

2019 - NASA Voyager is 20 hrs 11 mins 33 secs of light-travel time from Earth



Quote of the day:

"The fact that we don't know—that nothing is certain and we therefore can't hold on to anything—can evoke fear and depression, but it can also evoke a sense of wonder, curiosity, and freedom. Some of our best moments come when we haven't yet decided what will happen next."

~ Elizabeth Mattis Namgyel, "Open Stillness"



There is something wrong with any month that has five Mondays and only four Fridays.








Just saying…..



0 Comments

|

Add Comment

| Permalink | Monday, July 22, 2019

one small step




50 years ago today a man walked on another planet for the first time




0 Comments

|

Add Comment

| Permalink | Friday, July 19, 2019

thinking about thinking about moving




Today is the 5th day of the 29th week, the 18th day of the 7th month, the 199th day of 2019, and:

Get to Know Your Customers Day
National Caviar Day
National Sour Candy Day
Nelson Mandela International Day
Perfect Family Day
On this day in ...

1178 - Five monks at Canterbury report something exploding on the moon shortly after sunset (only known observation)

1583 - Richard Martin of London takes out first life insurance policy, on William Gibbons; premium was £383

1767 - Samuel Wallis, an English sea captain, sights Tahiti, considered the first European to reach the island

1898 - the first amusement pier opens in Atlantic City, New Jersey

1928 - American aviator Amelia Earhart becomes the 1st woman to fly across the Atlantic Ocean landing at Burry Port, Wales

1948 - American Library Association adopts Library Bill of Rights, which states "Libraries should provide points of view on current and historical issues. Materials should not be proscribed or removed because of partisan or doctrinal disapproval."

1959 - the first telecast transmitted from England to US

1972 - US Supreme Court, 5-3, confirms lower court rulings in Curt Flood case, upholding baseball's exemption from antitrust laws

1977 - Space Shuttle test model "Enterprise" carries a crew aloft for 1st time, it was fixed to a modified Boeing 747

1980 - Mrs Shakuntala Devi mentally multiplies 2 13-digit #s in 28 sec

1983 - the 7th Shuttle Mission-Challenger 2 launches Sally Ride as 1st US woman in space

1989 - Comet Churyunov-Gerasimenko at perihelion

2003 - Google launches AdSense, a program that enables website publishers to serve ads targeted to the specific content of their individual web pages, many of which like On This Day (then HistoryOrb.com) go on to start their own publishing businesses

2015 - Pope Francis blames human selfishness for global warming in his encyclical, named "Laudato Si (Be Praised), On the Care of Our Common Home"

2016 - Soyuz capsule returns to Earth the first British International Space Station astronaut Tim Peake, Russian Yuri Malenchenko and American Timothy Kopra after 186 days

2018 - President Trump orders US military to set up sixth branch of the military - a space force

2019 NASA Voyager is 20 hrs 10 mins 55 secs of light-travel time from Earth

Quote of the day:
"Nothing exists separate from all the other things in the universe. Every person lives only by relying on the support of others."
~ Jeff Wilson, "Born Together With All Beings"

Moving is a major undertaking, and for those of us who have too much stuff, it is a daunting prospect. While I am not at all a fan of minimalist living, if you have to be easily mobile I can definitely see the allure. I tend to stay put as a result. But things at the Enclave are continuing to deteriorate and I feeling rather pessimistic today about the owners' commitment to let the management company have adequate resources to manage the property effectively, so I am looking about rather casually to see what is available. To start the process, I had to reflect on what I really want in the way of amenities:

washer and dryer in the unit – I have dealt with having to pay quarters to wash and dry clothes and I am not going to do that anymore.
be pet-friendly – I'm not getting rid of Panda
high speed internet availability – many older buildings just do not have robust wiring. In addition, I prefer FIOS to Comcast
a garage – this was not on my list originally, but after having this luxury for over a decade, it has become a need
either a second bedroom I can use for storage or onsite storage – even if I trim things down radically and clear out the Disaster Area, it seems to me that I still am going to have things like Christmas decorations and such that will need to be stored.
Location is going to be key. I really don't want to have to drive an hour to get to work for one thing [and we may be moving in the spring of next year] and I really don't want to be an hour from my daughter's domicile for another [or I might as well move to Florida and work for the House of the Mouse]. This limits where I am going to look. And last, price is a consideration – a BIG consideration. Right now my housing cost [rent and utilities] is around 46% of my gross income and fiscal prudence would have it around 30%. Problem is that there aren't a lot of places with those amenities in nice areas at that price point….

If Satan offered me the "right click and take into inventory" feature in what we call "real life" I just might be tempted …..

0 Comments

|

Add Comment

| Permalink | Thursday, July 18, 2019

let it go




Today is the 4th day of the 29th week, the 17th day of the 7th month, the 196th day of 2019 [with only 160 shopping days until Christmas], and:

Disneyland Day – after three years of construction, the park was unveiled during a special televised press event on the ABC Television Network in 1955.
National Hot Dog Day
National Peach Ice Cream Day
National Tattoo Day
Take Your Poet to Work Day
Victims of Baton Rouge, Louisianna Attack Day
World Day for International Criminal Justice
World Day for International Justice
World Emoji Day
Wrong Way Corrigan Day
Yellow Pigs Day


Londo Mollari: But this…this, this, this is like… being nibbled to death by, uh…Pah! What are those Earth creatures called? Feathers, long bill, webbed feet…go "quack".

Vir Cotto: Cats.

Londo: Cats! I'm being nibbled to death by cats.

https://www.youtube.com/watch?v=PZ66wHRhe2U



The litany of minor annoyances:

The cat fountain is making an infernal racket and the new one I ordered on the 5th is nowhere in sight
There was a bug on the wall of the kitchen and little tiny bugs around Panda's food.
Playing Diablo III fails to relax me in the morning as my necromancer stumbles around and dies easily
Panda won't cuddle and hides under the bed
A slat of the balcony blinds falls off when I close them
Can't find the sandals I want to wear – and the ones I do find? The strap breaks when I put then on and they go in the trash
It is 85 F in the shade at 7:30 AM.
Got behind a student driver who carefully drove five miles under the speed limit and was going the exact same way I was on the way to work.
Quartz has decided to put its content behind a paywall after three free articles.
Two minutes after Walt Disney World's call center opened, there were 750 callers and the wait time was 186 minutes – my travel agent is trying to arrange for the Disney dining plan for our December vacation and running into constant roadblocks.
And ALL of this before 9 AM.



Now, what am I going to do with the rest of the day? My head hurts, I'm at work dealing with picayune issues, there is a whole job list of chores I have to do when I get home, it's hot and humid. The state of my finances, the country, the world, the economy, and the climate are all a mess. I feel ruffled, impatient, angry, and close to tears. Counting my blessings doesn't seem to be working and it really doesn't help to know that I can choose my mood, choose how I react. What I really want to do is scream at the universe "GIVE ME A F***KING BREAK!!!" and then break down








*sniffles*



At this point? I need to remember that life is not fair, therefore, I have to cope. It's one of those days where I just need to go hour by hour. I can do this – and so can you. We'll make it!



0 Comments

|

Add Comment

| Permalink | Wednesday, July 17, 2019

scribbling about scribbling




Today is the 5th day of the 28th week, the 11th day of the 7th month, the 192nd day of 2019 [with only 166 shopping days until Christmas], and:

All American Pet Photo Day
Bowdler's Day – the birthday of Thomas Bowdler who epitomizes the folly of political correctness
Free Slurpee Day or 7-11's Birthday
International Essential Oils Day
Make Your Own Sundae Day
National Blueberry Muffin Day
National Cheer Up the Lonely Day
National Mojito Day
National Rainier Cherries Day
National Swimming Pool Day
World Body Painting Day
World Population Day AKA Day of The Five Billion – this year the UN is stressing reproductive health and gender equality
Quote of the day:
"To see clearly—to perceive things as they are—we must break the chain between the percept and the concept. This break comes after the senses connect with the object of perception, but before the great flywheel of mental habit boxes that perception in stale cubbyholes of thoughts and feelings."
~ Interview with Tara Bennett-Goleman, "Emotional Alchemy: How the Mind Can Heal the Heart"

((a counter argument to my oft-repeated chant of "perception IS reality"))

It has been 13 days since my last post. In that time, I have babbled on in my personal journal seven times, but didn't manage to write here at all. I have to ask myself why the difference, why blog at all if I am not going to babble here. Isn't like this is a professional blog, not like the one I used to keep back in the day called "As the BankTurns" and the WIKI I kept updated with resources and comments on the financial services, organizational development, and knowledge management scenes. [Both of them are gone, by the way, lost to server changes and failed backups, but I digress]. I blog for the same reason that I share links in social media, to share things I find interesting. I blog because I like to write. But I don't chit-chat a lot here. Although I share more than my one friend is comfortable with at times, I don't go into a lot of personal details. I don't talk about my daughter's struggles after surviving cancer – that story is for her to chronicle and she does. I don't talk about my granddaughters very much because I have been asked not to. Although I mention my friends in passing, I don't talk a lot about them. I haven't shared a funny work story since I left TWSB back in 2007… Hmmm, I had to look that up and am surprised it was only 12 years ago. Should I be babbling here instead of in a private journal?

Then too, this blogging platform has its limitations. I cannot embed video and pictures have to be posted somewhere online before I can add them to a post, and then I cannot format the text around them. There is a hard limit to the length of posts here as well. Alternatives? WordPress seems to have a steep learning curve, I don't trust Google to keep Blogger alive since they have such a history of axing applications, and Penzu has some of the same limitations as this platform.




*ponders*

I guess I'll just keep scribbling my graffiti, literally throwing thoughts against the wall and seeing what sticks for now

0 Comments

|

Add Comment

| Permalink | Thursday, July 11, 2019

who is next door?




Today is the 6th day of the 26th week, the 28th day of the 6th month, the 179th day of 2019 [with only 179 shopping days until Christmas], and:

Drive Your Corvette to Work Day
Insurance Awareness Day
International Body Piercing Day
INTERNATIONAL CAPS LOCK DAY
National Food Truck Day
National Logistics Day
National Tapioca Day
Paul Bunyan Day – you could eat flapjacks to celebrate
Tau Day – arguing that PI is not the way to define a circle
ON THIS DAY IN ...

1820 - Tomatoes are proven to be non-poisonous by Colonel Robert Gibbon eating a tomato on steps of courthouse in Salem, New Jersey

1846 - The saxophone is patented by Antoine-Joseph "Adolfe" Sax

1859 - The first recorded dog show is held (Newcastle-on-Tyne, England)

1861 - Leipzig Observatory discovers short-period (6.2 yrs) Comet d'Arrest

1870 - The U.S. Congress creates federal holidays (New Years Day, Independence Day, Thanksgiving Day, and Christmas Day), initially applicable only to federal employees

1928 - Louis Armstrong makes 78 recording of "West End blues"

1935 - FDR orders a federal gold vault to be built at Fort Knox, Kentucky

1951 - "Amos 'n' Andy" premieres on CBS TV

1973 - New Zealand ship HMNZS Otago sails for Mururoa nuclear test zone after France's refusal to accept an International Court of Justice injunction against its atmospheric nuclear testing. France reacted strongly, sending commandos to board and seize protest ships.

1983 - NASA launches Galaxy-A

2019 - Voyager I is 20 hrs 08 mins 09 secs of light-travel time from Earth


Last week sometime I got a flyer addressed to "White Oak Resident" telling me all about the community at Nextdoor.com and giving me a code so that I could register and log in. It sounded like a pretty good idea, when I checked it out, so I started to register, giving them my name, street address, email address and phone number. There were the standard privacy disclosures that no one reads and an additional comment that the phone number would not be sold, it was just for verification [like we all haven't heard that before]. And then I got an error – something was "wrong with my address". I thought they meant the email addy and I fired off an inquiry stating I have had that email since Gmail first started up [back when you had to have an invitation to join] and asking what the problem was

Yesterday I finally get a reply from Chester in Support. Seems that three years ago, there was a registered sex offender in my building – different floor, different apartment number that doesn't even look vaguely like mine – and sends me a copy of the report that shows someone of a different age, sex, and ethnicity than me. This company wants a copy to verify that person is not me, so asked me to submit a photo ID and/or "some other supporting documentation" that includes my unit number so the hold can be cleared. Their rationale? "Given the sensitivity of the information shared on Nextdoor, as well as the fact that everyone on the website is a real-life neighbor, it's very important for us to be extra cautious."




I gave them a blistering review, then sent them a scanned copy of a bank statement envelope that clearly shows my name and unit number. No way am I sending them a copy of my photo ID – I know nothing about them!

0 Comments

|

Add Comment

| Permalink | Friday, June 28, 2019

sum-sum-summertime




Today is the 6th day of the 25th week, the 21st day of the 6th month, the 172nd day of 2019, and:
Atheist Solidarity Day
Cuckoo Warning Day - if you hear a cuckoo on June 21st, you will have a wet summer.
Global Orgasm Day: 21 Link (Always on Winter Solstice and Summer Solstice)
Go Skateboarding Day
International Day of Yoga
International Day of Surfing Day
Midsummer – well now, I think the middle of summer is more like August 7th actually. The pagan holiday of Midsummer [AKA Litha] is actually on Monday, June 24th this year.
National Daylight Appreciation Day
National Day of Payer for Law Enforcement Officers
National Day of the Gong – but it has nothing to do with the Gong Show, more's the pity
National Peaches and Cream Day
National Seashell Day
National Selfie Day
National Take Back the Lunch Break Day
Summer Solstice [it will be summer until 9/23 - 94 days]
Take Your Dog to Work Day
Tall Girl Appreciation Day
The First Day of Summer
The Longest Day
Ugliest Dog Day
World Giraffe Day
World Handshake Day
World Humanist Day
World Hydrography Day
World Music Day
World Peace and Prayer Day

Today is a day when the shadows flee from the sun. While we civilized folk tend to be a bit blasé about it, or more interested in the scientific explanations of why it is notable, it is a traditional day of festivity and celebration. The Celts celebrated with bonfires, Christians attempted to replace Litha with the feast of John the Baptist, and it is also the festival of Li, the Chinese Goddess of light. Folklore tells us that on Midsummer's Night, the field and forest elves, sprites, and faeries abound in great numbers. And yet there is an awareness that after today, every day will be just a little shorter and the darkness will creep over us just a little earlier each evening.




I hope there is some sunshine and joy in your day today and every day

0 Comments

|

Add Comment

| Permalink | Friday, June 21, 2019

what is sauce for the goose






Today is the 3rd day of the 25th week, the 18th day of the 6th month, the 169th day of 2019 [with only 189 shopping days until Christmas], and:

Autistic Pride Day
Clark Kent's Birthday (Superman)
Go Fishing Day
International Panic Day
International Picnic Day
International Sushi Day
National Cherry Tart Day
National Splurge Day
Sustainable Gasteronomy Day
ON THIS DAY IN ...

1178 - Five monks at Canterbury report something exploding on the moon shortly after sunset (only known observation)

1767 - Samuel Wallis, an English sea captain, sights Tahiti, considered the first European to reach the island

1873 - Susan B. Anthony fined $100 for voting for US President

1892 - Originating in Australia, the Jordan brothers planted macadamia trees on the Big Island. Although the first macadamia tree was planted in 1881 by William Purvis, it was the Jordan brothers who made them popular among the sugar plantation owners.

1928 - American aviator Amelia Earhart becomes the 1st woman to fly across the Atlantic Ocean landing at Burry Port, Wales

1977 - Space Shuttle test model "Enterprise" carries a crew aloft for 1st time, it was fixed to a modified Boeing 747

1983 - 7th Shuttle Mission-Challenger 2 launches Sally Ride as 1st US woman in space

1989 - Comet Churyunov-Gerasimenko at perihelion

1999 - Hindi film "Hum Dil De Chuke Sanam" premieres directed by Sanjay Leela Bhansali, starring Salman Khan, Ajay Devgn and Aishwarya Rai

2003 - Google launches AdSense, a program that enables website publishers to serve ads targeted to the specific content of their individual web pages, many of which like On This Day (then HistoryOrb.com) go on to start their own publishing businesses

2005 - David Tennant's first appearance as the Tenth Doctor in BBC "Doctor Who" episode "The Parting of the Ways"

2006 - The first Kazakh space satellite, KazSat is launched

2015 - Pope Francis blames human selfishness for global warming in his encyclical, named "Laudato Si (Be Praised), On the Care of Our Common Home"

2016 - Soyuz capsule returns to Earth the first British International Space Station astronaut Tim Peake, Russian Yuri Malenchenko and American Timothy Kopra after 186 days

2018 - President Trump orders US military to set up sixth branch of the military - a space force



Quote of the day:
"At the heart of the matter lies a fundamental question: Do we support our long-cherished ideals of democratic fair play or the "by any means necessary" approach that is becoming more prevalent in the current political climate?"
~ Jason Rezaian, Global Opinions writer, Opinion | The State Department has been funding trolls. I'm one of their targets

We have to ask ourselves if our indignation over the Russian meddling in our politics isn't misplaced. Actually it is simply the United States being served with its own sauce – not only the CIA but the State Department has been doing this for years without it coming to the attention of the general public. Finding this out explains to me why the US is so despised in the world and why it is so difficult for Americans to understand how they are regarded by other peoples.

*takes a deep breath*




This too shall pass

0 Comments

|

Add Comment

| Permalink | Tuesday, June 18, 2019

leaving this world




Today is the 3rd day of the 24th week, the 11th day of the 6th month, the 162nd day of 2019, and:

Call Your Doctor Day
Corn on the Cob Day
Cousteau Day
King Kamehameha Day - [AKA Kalani Paiʻea Wohi o Kaleikini Kealiʻikui Kamehameha o ʻIolani i Kaiwikapu kauʻi Ka Liholiho Kūnuiākea] united the Hawaiian Islands into one royal kingdom in 1810
National Cotton Candy Day
National German Chocolate Cake Day
National Making Life Beautiful Day
World Pet Memorial Day


ON THIS DAY IN ....

1184 BC - Troy is sacked and burned, according to calculations by Eratosthenes

631 - Emperor Taizong of Tang of China, sends envoys to the Xueyantuo bearing gold and silk for the release of Chinese prisoners captured during transition from Sui to Tang from northern frontier; succeeds in freeing 80,000

758 - Diplomatic dispute at Tang Chinese capital Chang'an when Abbasid Arabs and Uyghur Turks both arrive to offer tribute. Settlement reached when both enter at same time through two different gates.

1644 - Florentine scientist Evangelista Torricelli describes his invention of the mercury barometer in 1643 in a letter to Michelangelo Ricci

1742 - Benjamin Franklin invents his Franklin stove

1770 - Captain James Cook discovers the Great Barrier Reef off Australia by running aground on it

1788 - Russian explorer Gerasim Izmailov reaches Alaska

1793 - the first American stove patent is granted to Robert Haeterick

1816 - Gas Light Co of Baltimore founded [later to become today's BG&E]

1892 - The Limelight Department, one of the world's first film studios, is officially established in Melbourne, Australia

1935 - Inventor Edwin Armstrong gives the first public demonstration of FM broadcasting in the United States, at Alpine, New Jersey

1939 - King and Queen of England taste their first "hot dogs" at FDR's party

1953 - "Amos 'n Andy" TV Comedy, also radio from '29; last aired on CBS [except for reruns and syndication]

1962 - Brothers John and Clarence Anglin and fellow inmate Frank Morris escape from Alcatraz Island prison, the only ones to do so, butno one knows what happened to them

1964 - Manfred Mann record "Do Wah Diddy Diddy Dum Diddy Do"

1966 - "On A Clear Day You Can See Forever." closes at Mark Hellinger NYC after 280 performances

1977 - the Main Street Electrical Parade premieres in the Magic Kingdom at Walt Disney World

1982 - "E.T. the Extra-Terrestrial", directed by Steven Spielberg, starring Henry Thomas and Drew Barrymore, is released

1984 - Michael Larson shown winning record $110,237 on American TV game show "Press Your Luck" by memorizing patterns

1985 - Russian space probe Vega 1 lands on Venus

1991 - Microsoft releases MS DOS 5.0

1993 - "Jurassic Park", directed by Steven Spielberg, starring Sam Neill and Jeff Goldblum opens, sets box office weekend record of $502 million

2002 - "American Idol" created by Simon Fuller with judges Simon Cowell, Paula Abdul and Randy Jackson premieres on Fox

2017 - Japan passes law allowing Emperor Akihito to abdicate

2018 - Net neutrality is officially repealed by The Federal Communications Commission in the US



Quote of the day:

"Perhaps it is only in childhood that books have any deep influence on our lives. In later life we admire, we are entertained, we may modify some views we already hold, but we are more likely to find in books merely a confirmation of what is in our minds already…What do we ever get nowadays from reading to equal the excitement and the revelation in those first fourteen years?"

~ Graham Greene, The Lost Childhood



Well now, I will admit that it takes me a little more searching to find a book I can fully dive into without getting annoyed at the repetition of "stuff" I have heard – or rather read – before. But the books I imbibe still make me think, still make me question my perspective and sometimes my perceptions. The first 14 years? I hadn't found Middle Earth yet and had barely started exploring science fiction, So I have to say I most emphatically disagree with Greene








I cannot imagine what my life would be like without books, for they were my introduction into a 2nd life…..



0 Comments

|

Add Comment

| Permalink | Tuesday, June 11, 2019

75 years ago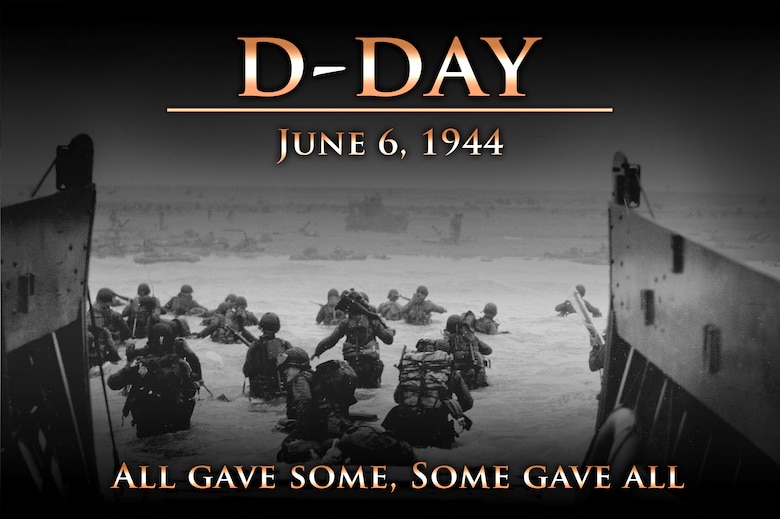 It is called World War II for a reason -- waged in the skies, the oceans, and the lands on five separate continents and involved 21 combatant nations, who fought for six years, and killed on average 27,000 people a day, many of them civilians Often framed as "the last good war", it changed the way we look the use of force to enforce our sense of rightness and morality, embracing the concept of "total war" versus a clash of armies. I may have been unduly swayed by the stories of my parents' generation about why they personally fought, but I feel none of that moral ambiguity changes the fact that Hitler's Nazis implemented the Holocaust and dictatorship, and that was what was defeated..





0 Comments

|

Add Comment

| Permalink | Thursday, June 6, 2019

TGIFridays redeems itself




Today is the 4th day of the 23rd week, the 5th day of the 6th month, the 156th day of 2019, and:

Apple II Day
Festival of Popular Delusions Day
Global Running Day
Hot Air Balloon Day
National Attitude Dy
National Gingerbread Day
National Moonshine Day
National Tailors' Day
National Veggie Burger Day
Sausage Roll Day
World Environment Day
ON THIS DAY IN ...

1661 - Isaac Newton admitted as a student to Trinity College, Cambridge

1794 - US Congress passes the Neutrality Act, banning Americans from serving in foreign armed forces

1799 - Naturalists Alexander von Humboldt and Aimé Bonpland set sail in the Pizarro from A Coruña and begin their 5 year Latin American expedition

1805 - The first recorded tornado in "Tornado Alley" (Southern Illinois)

1927 - Johnny Weissmuller sets 100-yard & 200-yard free-style swim record

1933 - US drops the Gold Standard when Congress enacts a joint resolution nullifying creditors right to demand payment in gold

1937 - Henry Ford initiates a 32 hour work week

1948 - "(Ghost) Riders in the Sky: A Cowboy Legend" single released by Stan Jones

1964 - Davie Jones & King Bees debut "I Can't Help Thinking About Me"; group disbands but Davie Jones goes on to success as David Bowie

1981 - World's first today in history program with editable data "TODAY", invented by Michael Butler runs for the first time on a mainframe computer

1991 - Space Shuttle STS 40 (Columbia 12) launched

2007 - MESSENGER spacecraft performs a second flyby of Venus

2019 - NASA Voyager is 20 hrs 05 mins 52 secs of light-travel time from Earth

A year ago yesterday, I decided to celebrate my work anniversary by taking myself to dinner at TGIFriday's right after work. I got there befodre 5 PM and it was not crowded. Seated quickly, I sat and watched servers chatting with each other, talking to the manager, and waiting on the few other customers that were there, without a menu and without even a glass of water. After about 10 minutes, I asked a passing server who's table this was and was told that s/he would be with me shortly. At the 20 minute point, I got up and left without a word. Subsequently I shared my experience online and was surprised to get an email from TGIFriday's management asking me to give them another chance and sending me a coupon for a free meal. I didn't make my way back until yesterday evening because I was not inclined to give it another shot. But the coupon was going to expire, so I took a chance. The server was attentive, quick, and very friendly – and that made for a pleasant experience that wiped out the sour tastes the previous visit had left. That one server made a huge difference and I'll probably start patronizing the place again.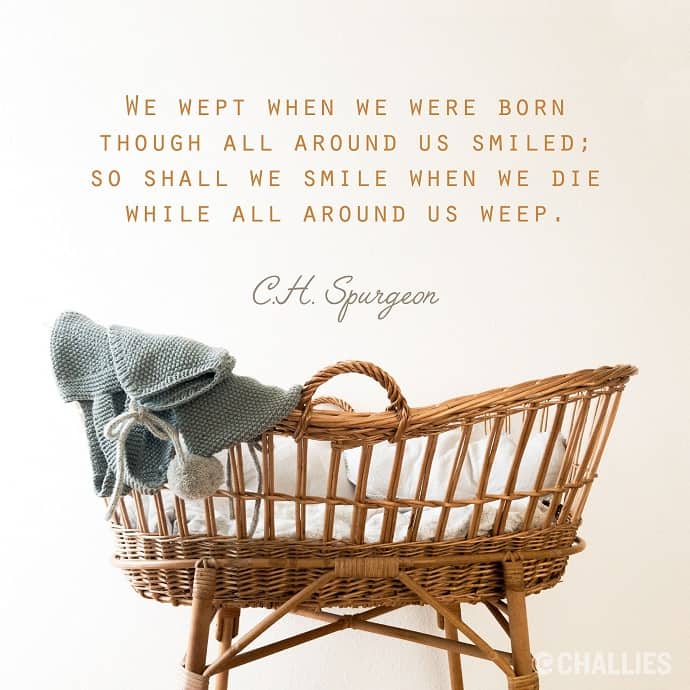 Moral of the story: if you are going to do a job that involves customer service, then DO it and do it without resentment or lollygagging. You may only get once chance to keep or lose a customer.



0 Comments

|

Add Comment

| Permalink | Wednesday, June 5, 2019

One Decade





Today is the 3rd day of the 23rd week, the 4th day of the 6th month, the 155th day of 2019.

I started at my current job ten years ago today. I have been reflecting about my work history for a couple of days now, looking thoughtfully back at the past. Haven't come to a lot of conclusions though, but I thought I would share three of the formless musings….

There is a difference between having a job and having a career and the difference is NOT whether or not you are in a management position. For the first seven years I was at C&F, I was definitely in worker bee mode – it was a job pure and simple. Jobs are a clean clear contractual arrangement -- you pay me I work; you don't pay me, I don't work. And then thanks to a charismatic leader and a great HR pro, both of whom became friends, I dived into organizational development and discovered I wanted a career. I became immersed in knowledge management and teams theory and was an early advocate of the concept of employees being free agents. For the next 13 years, I spun off the knowledge, skills, and abilities into a career as I moved from one community bank to another, tending to processes and procedures. And then in 2007, I accepted a job with a non-bank commercial lender and found myself unexpectedly pegged once more as a worker bee, and my wings were clipped. While I missed not being part of the strategic planning of the organization, I soon realized there were advantages to having a job as when I left the office, I left work behind. In 2009 when I was let go, the HR person rather snidely informed me that I needed to look at working for larger organizations that would supply more internal support and more chances for advancement to be successful. And I did indeed interview for several career building positions, but in the end, I chose to take a job with a tiny CUSO with only three other employees. It was a conscious decision, for as the saying goes, I work to live, not live to work

Charisma is a vital attribute to have in a career and helpful to have in any job. You have to be able to communicate effectively with many different levels and do so in such a way that it builds your creditability. I must've rolled a one in this category. I do not know how to fit in gracefully. I do not know how to say the politically expedient thing without my very expressive face clearly mirroring my internal conviction of BS. As a result, I really only bloomed when I had someone in senior management who appreciated both my intellect and my willingness to tell it like it is to anyone, including the higher ups. When I had someone like that, who understood what I did even though I was inarticulate when it came to promoting myself, I thrived. Without that person, I struggled

Organizations do not pay your for what you know. They pay you for what it is you are doing, what role you are filling. That is something college graduates all had a really hard time wrapping their minds around! I could sympathize because I hate those talks about "market value" and "roles" myself, but C&F gave me an excellent example to explain it. Donna, who was a retired HR professional for a large corporation, started with the bank as a part-time switchboard operator. C&F therefore paid her the minimum wage a switchboard operator would get. After a couple of hears, the VP in charge of HR left and Donna applied for and received the position. At that point, C&F paid her what a VP of HR would make. She had not changed, her KSA had not changed, but her role had.




Conclusion? Yes I wish I could retire, but since I have to work, I don't have it so bad.

0 Comments

|

Add Comment

| Permalink | Tuesday, June 4, 2019

the first Monday in June




Today is the 2nd day of the 23rd week, the 3rd day of the 6th month, the 154th day of 2019, and:

Chimborazo Day - Mount Chimborazo is an inactive volcano completely covered by glaciers at its peak that has been made into a national park in Ecuador. Technically, Chimborazo is higher than Mt. Everest, as it resides closer to the equator where the Earth 'bulges', making it relatively taller and was finally scaled in 1880 [or 1882 or 1886 depending on what source you use] by Edward Whymper
Impersonate Authority Day
Insect Repellent Awareness Day
Love Conquers All Day
National "Thank God It's Monday" Day
National Chocolate Macaroon Day
National Egg Day
National Itch Day
National Leave the Office Early Day - invented by Laura Stack, an employee productivity specialist to incentivize employees to work harder
National Stuffed Shrimp Scholars Day - an awareness holiday promoting scholarly knowledge and heart-cholesterol benefits of eating more stuffed shrimp done healthy for kids and families – this is its inaugural year!
New Moon - 6:01 am EDT
Repeat Day
Wonder Woman Day
World Bicycle Day
World Clubfoot Day
Quote of the day:

"My relation to you is determined by the things that I have done to you and that you have done to me. We're related not by what we inherently are but by what we choose to do."

~ Thanissaro Bhikkhu, "We Are Not One"



Yesterday was June 2nd , which has become a mixed day for me. On the one hand, it was Frank's birthday and I always think about what age he would be had he lived. He's been gone for 14 ½ years now and he would've been 81. Things have changed so much since he died and I look back and wonder what kind of person I would be had I not been alone for these years, and I wonder what changes the time would've wrought in him. Where would we be living, for example? I don't think he would like it at the Enclave.



On the other hand, it is my oldest granddaughter's birthday as well, and this year she turned six. Six used to be such a significant number when I was little because that was when you started school, but she has been going to day care, pre-school and now kindergarten, so 1st grade doesn't seem as much of a milestone for her. I remember being six, and I remember how ancient my grandmothers looked to me back then and they were over 15 years younger at the time than I am now! I look at my granddaughter and wonder what she will remember of me. She did tell me recently that when she grew up [in addition to being a nurse and a cheerleader] she was going to be a mommy, and she wanted me to live to be 150 so that I could be sure to see her daughter because she was fascinated with the concept of a great grandmother.








81 and 6

One memory, one making memories



0 Comments

|

Add Comment

| Permalink | Monday, June 3, 2019

work history




Today is the 5th day of the 22nd week, the 30th day of the 5th month, the 150th day of 2019:

Ascension - always 30 days after Easter
Indianapolis 500 Anniversary
Loomis Day
Memorial Day (Traditional)
My Bucket's Got a Hole In It Day – I'm sure you have sung this one at some point, especially if you have kids
National Creativity Day
National Mint Julep Day
National Nail Tech Day – they even have their own website
Water a Flower Day
World MS Day
Quote of the day:
"Doing nothing is very hard to do…you never know when you're finished."
~ Leslie Nielsen, Canadian actor, comedian, and producer.

Ten years ago, I had accepted a job in Loan Servicing at my current employer after a rather harrowing four weeks of unemployment. I hadn't run out of money yet, for my previous employer had given me six weeks compensation, but the recession had hit the financial services sector really hard and there were a lot of people out of work. Each job listing had many applicants, and many of them were folks who had been managers and even senior officers rather than "doers". It was a scary time

My pattern of work for a decade after leaving Commercial and Farmers Bank, much to my kids' dismay, had been that of an internal knowledge consultant. There were five different employers during that time for I was hired to come in, set up processes and procedures, and basically the goal was to work myself out of a job by creating an infrastructure in which I was no longer needed. This was accomplished in about 2 ½ years at Maryland Permanent and The Washington Savings Bank. I cannot say I accomplished my goal at the other three places -- Millennium I left because the commute from Randallstown to Reston was too much for me, EagleBank I left because I was recruited by TWSB, and MainStreet Lender blindsided me with a RIF [I could argue that shows I had accomplished my goal there too, I guess]. When I started on 06.04.2009, I had no idea that I would be in the same position ten years later; the only place I stayed at longer was C&F! I've actually turned down two offers to go elsewhere, so I've pretty much hitched my wagon to this particular star….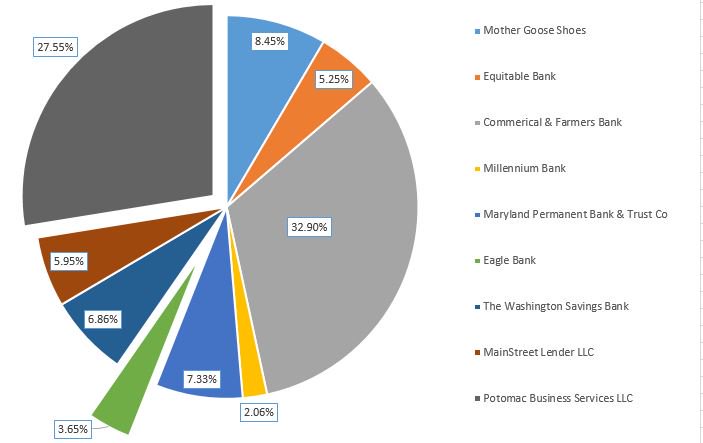 The only one of my past employers still in business is EagleBank. Everyone else has disappeared due to mergers and acquisitions. 25 years of my work history faded into the mists of memory only.

0 Comments

|

Add Comment

| Permalink | Thursday, May 30, 2019

ah Clippy!




Today is the 4th day of the 22nd week, the 29th day of the 5th month, the 149th day of 2019, and:
Ascension of Bahá'u'lláh – the anniversary of the death in exile of Bahá'u'lláh, the founder of the Bahá'í Faith, in 1892 on 13 Azamat according to the Baha'i calendar at 3 AM, outside Akko (also known as Akka or Acre), in what is now northern Israel.
End of the Middle Ages Day – while it seems rather odd to pinpoint a specific day for the end of an era, historians tend to agree the Middle Ages ended with the fall of the eastern Roman Empire, specificity the fall of Constantinople on this day in 1453 as the Ottoman invaders under Sultan Mehmed II succeeded against the Byzantine defenders under Emperor Constantine XI Palaiologos after a siege of 53 days.
International Coq Au Vin Day
International Day of United Nations Peacekeepers
Learn About Composting Day
National Biscuit Day – it always fascinates me that what the British call a biscuit [which we call a cookie] and what the Americans call a biscuit [small, fluffy quick breads, leavened with baking powder or buttermilk and served with butter and jam or gravy, rather like what the British would call a scone] are such different things
National Senior Health & Fitness Day – another day preaching about the benefits of exercise
Paper Clip Day – for those of us who used WORD in the early days, do you miss Clippy?
Put a Pillow on Your Fridge Day – from what I can find, this stems from the belief that if one put something from the bedroom [such as a nightgown or a blanket in your larder once a year, it would guarantee food and fertility. There is no time limit apparently on how long you have to keep the item with the food stuffs, although I assume it is for the day because you would need the item to go to bed, nor can I find any explanation of why it should be done on this day as opposed to any other day. You can get a special pillow case for the day and post a picture of your pillow on top of your refrigerator on the dedicated Facebook page if you are so inclined.
World Digestive Health Day
World Otter Day

Ah, Clippy! I also remember the annoying little puppy and the kitty -- the paper clip was just one option – you could disable the blasted things but they would pop back up every time you used HELP and then you had to disable them again. Got me to thinking of those days. I have a picture of me 25 years ago in my first management position, sitting at my desk, boom box to play cassettes, typewriter featured prominently, and not a computer screen in sight, We only had one computer in the office to meet our needs and later my little department was one of the first to get a computer at every workstation so we could keep up with the volume of work that had to be done on the Loan Accounting System to maintain the loan portfolio. I was the only one in the office with a dial-up internet connection, and I can remember using Jeeves to ask "how do I know what I don't know" because a long time employee was leaving and I didn't know how to translate or capture her extensive knowledge of the customers and the organization. We had to share a fax machine with another department and we saved all those sheets of thermal paper in the loan files – I imagine they are illegible now! The Ceo had an executive secretary and she was trying to get used to this new word processor instead of a typewriter, and she would print out his emails for him to read every morning. Someone in Operations would file the checks that were processed every day by account number, and stuffing the cancelled checks into the monthly checking account statements took a lot of manpower. And there were still keypunch operators and printouts from the computer came out on wide paper with green stipes and holes on both sides to pull the paper along as it printed. Back then you could get by with a little five letter password too. And when you left the office, no one could get ahold of you unless they called your home phone and then they might have to leave a message on the answering machine.




I used to switch my office assistants around depending on my mood – F1 was my favorite but I often used the Genius too, at least I did when I didn't turn it off completely.


0 Comments

|

Add Comment

| Permalink | Wednesday, May 29, 2019

knowing what you don't know...




Today is the 3rd day of the 22nd week, the 28th day of the 5th month, the 148th day of 2019 [with only 210 shopping days until Christmas], and:

Amnesty International Day [AKA Human Rights Day] -- Amnesty International was founded in London in 1961, following the publication of the article "The Forgotten Prisoners" in The Observer 28 May 1961, by the lawyer Peter Benenson.
International [and National] Hamburger Day – I'm not sure Wimpy would be happy this day is on a Tuesday given that he is always promising to pay up on that day, unless of course, he means NEXT Tuesday!
Menstrual Hygiene Day -- initiated by the German-based NGO WASH United in 2014 and aims to benefit women and girls worldwide. Just getting folks to discuss menstruation out in the open would be a major step, I can't think of any other bodily function that is wrapped in such taboos – and that includes feces!
National Brisket Day – brisket is one of the nine primal cuts of beef and comes from the breast or lower chest of a cow or steer, although the same cut of meat from a lamb is also called a [veal.] brisket. Twitter is buzzing with posts and recipes
Sierra Club Day -- Sierra Club was founded on this day in 1892 with 182 charter members. In its first conservation campaign, Club lead the effort to defeat a proposed reduction in the boundaries of Yosemite National Park.
Slugs Return from Capistrano Day – think about it. Those sparrows are hungry!
ON THIS DAY IN ....

585 BC - Solar eclipse, as predicted by Greek philosopher Thales; one of the cardinal dates from which other dates calculated.

1742 - 1st indoor swimming pool opens (Goodman's Fields, London)

1830 - US President Andrew Jackson signs the Indian Removal Act, authorizing the Army to force Cherokee, Chickasaw, Choctaw, Creek, and Seminole tribes out of Georgia and surrounding states, setting the stage for the Cherokee Trail of Tears

1889 - Édouard and André Michelin incorporate the Michelin tyre company

1929 - the first all color talking picture "On With the Show" exhibited (NYC)

1936 - Alan Turing submits "On Computable Numbers" for publication, in which he set out the theoretical basis for modern computers.

1937 – Volkswagen, the German automobile manufacturer is founded.

1957 - US performs nuclear test at Nevada Test Site

1959 - Monkeys Able & Baker zoom 300 miles (500 km) into space on Jupiter missile, become 1st animals retrieved from a space mission

1961 - Last trip (Paris to Bucharest) on the Orient Express (after 78 years)

1967 - USSR performs nuclear test at Eastern Kazakh/Semipalitinsk USSR

1971 - USSR Mars 3 launched, 1st spacecraft to soft land on Mars

1972 - White House "plumbers" first break in at the Democratic National Headquarters at Watergate Complex in Washington D.C.

1990 - Longest wheelie (David Robilliard with 5h12m33s (Channel Islands)

1997 - Linda Finch completes Amelia Earhart attempted around-the-world flight

1998 - Pakistan responds to a series of Indian nuclear tests with five of its own, prompting the United States, Japan, and other nations to impose economic sanctions.

2018 - Coco-Cola launches its first alcoholic drink - Lemon-Do on island of Kyushu, Japan

2019 - NASA Voyager is 20 hrs 05 mins 19 secs of light-travel time from Earth



Quote of the day:

"In a time of drastic change it is the learners who inherit the future. The learned usually find themselves equipped to live in a world that no longer exists."

~ Eric Hoffer, American moral and social philosopher



How many of us know someone who graduated from school, and never picked up a book again? How many of us know someone who was trained to perform a task, and they still do it exactly the way they were trained years and years later? And here's the thing, while somethings we learned are timeless [i.e. values], others have become outdated because the world itself has changed. That block of knowledge you acquired via schooling has to be grown and supplemented if it is not to become outmoded








"Continuous Learning " is not just a management catch-phrase – I first ran into the phrase in the 90's as I dove into the knowledge management community -- it is a way of life



0 Comments

|

Add Comment

| Permalink | Tuesday, May 28, 2019

Memorial Day 2019




Today is the 6th day of the 21st week, the24th day of the 5th month, the 144th day of 2019, and:

Asparagus Day
Aviation Maintenance Technician Day
Brother's Day
Don't Fry Day
International Tiara Day
Morse Code Day
National Cooler Day
National Death Busters Day
National Escargot Day
National Polka Day
National Road Trip Day
National Title Track Day
National Wig Out Day
Scavenger Hunt Day
World Schizophrenia Awareness Day
Quote of the day:
"The greatest of all human delusions is that there is a tangible goal, and not just direction towards an ideal aim. The idea that a goal can be attained perpetually frustrates human beings, who are disappointed at never getting there, never being able to stop."
~ Stephen Spender, World Within World

Are you happy?

Now the follow-up question gets interesting: If you said YES, then what makes you happy? If you said NO, then what would make you happy?

We make lists of things that will make us happy . A soul mate. The winning lottery ticket number. Kids. A better job. Good health. Or is the real issue that no one person, no one thing, can MAKE you happy? What if "happiness" is not a destination but it is the journey that is the point? In the USA, Thomas Jefferson wrote that the pursuit of happiness was an inalienable right – and in the midst of all the sales and the official start of summer, it is good to remember the price that has been paid so that we can continue that pursuit




Take a moment this weekend and remember.

0 Comments

|

Add Comment

| Permalink | Friday, May 24, 2019

TGIF




Today is the 6th day of the 7th week, the 17th day of the 5th month, the 137th day of 2019, and:
Endangered Species Day
International Day Against Homophobia, Biphobia and Transphobia
International Defense Transportation Day
International Virtual Assistants Day
NASCAR Day
National Bike to Work Day
National Cherry Cobbler Day
National Defense Transportation Day
National Mushroom Hunting Day
National Pack Rat Day
National Pizza Party Day
National Walnut Day
O Henry Pun-off Day
Same Sex Marriage Day
Syttende Mai – the Norwegian Constitution Day
World Neufibromatosis Awareness Day
World Telecommunication and Information Society Day
World Hypertension Day

Shutterfly has sent me an email to remind me that 15 years ago today, I was at WDW – traveled down with my daughter who was attending a show for work; I would spend the day in the park and she would meet me when she got off. We did so many things that we never had done, ate in places we had never ate before, had a different park experience than we did when Frank was with us




It is Friday.
It is payday.
'nuff said!


0 Comments

|

Add Comment

| Permalink | Friday, May 17, 2019

where did they go?




Today is the 5th day of the 20th week, the 16th day of the 5th month, the 136th day of 2019, and:

Biographer's Day -- actually commemorates the anniversary of the first meeting of Samuel Johnson and his biographer James Boswell in London, England on this day in 1763. While Boswell didn't invent the genre, his biography of the writer was the first "warts and all" life story and he is credited with re-vitalizing and popularizing the biography.
Brown Bag It Thursday – I very seldom take my lunch, never particularly liked taking my lunch in school, don't particularly like it now.
Honor Our LGBT Elders' Day – once pursuing an alternate lifestyle was downright dangerous, and many struggled for years to maintain a valid place in society. These people paved the way for many to feel rainbow pride.
Hummus Day
International Day of Light – celebrated on the anniversary of the first successful operation of the laser in 1960 by physicist and engineer, Theodore Maiman.
Love a Tree Day
National Aperitif Day
National Coquilles St Jacques Day – apparently this is a way to cook scallops As usual, there is no indication how they came to have their own "national day"
National Mimosa Day – and every champagne brunch is the better for this cocktail
National Notebook Day
National Piercing Day
National Sea Monkey Day
National Wear Purple for Peace Day – I didn't.
See what historic, notable and important events that happened on the 16th of May: https://www.onthisday.com/events/may/16 In the past I have gone through and cherry-picked the ones I find vaguely interesting while ignoring all the battles and other war information, with the exception of posting nuclear tests from the various countries.

Quote of the day:
"Fear thrives in the absence of mutual understanding and diversity, and it is a poisonous weapon. But there is an antidote: compassion. Compassion combats fear."
~ Gyalwang Drukpa, "How to Combat Fear"

The wide chasm in our society seems to be getting broader and deeper. Those who have [AKA the 1%] and those who have not [everyone else]. The alt-right and Fox News VS the rest of the world. Those who proclaim "right to life" and those who demand "reproductive freedom". Those who think diversity enhances our lives and those who only see the edifice of their lives crumbling as by an assault. Increasingly, we have lost a middle ground, a common meeting place. Just try to discuss vaccination, climate change, or foreign interference in our elections – you won't have a reasonable conversation, you will end up with everyone spouting sound bytes at each other and not listening to a word because disagreement with convictions now equals error. No understanding is reached. This is the legacy of the repeal of the Fairness Doctrine back in 1987 – we now only hear what we want to hear. Understanding the other point of view is no longer required.




So, where did the wheeler/dealers, the bridge builders, the art of the compromise, go?

0 Comments

|

Add Comment

| Permalink | Thursday, May 16, 2019

saving babies.....





My views on abortion are based on my own personal feelings, and solidified on July 14th, 1973 when I first held my son in my arms. At that moment, I knew that no matter how the seed was planted in my womb, I personally would not be able to seek to have a fetus aborted. When does the soul arrive in that little body? I had to agree with the teaching of the Church it happened at the time of conception. As I grew older, I was no longer able to take the pill, and other forms of contraceptives were not effective -- I miscarried three times, each time before I really knew I was pregnant, and part of me still grieves for the lost ones. I chose to have my tubes tied at 35 years old to keep it from ever happening again,.

But even as I realize that about myself, I also know I have neither the wisdom nor the moral fiber to make that choice for all women. I have not faced a life of hardship and want because the father of the child flits off. I have not faced the despair of knowing the baby will be deformed, handicapped, or retarded. I have not been raped, either by a stranger or by family. I did not face the economic necessity of holding down a full-time job while trying to raise a child that I cannot afford to care for.

So now we have lawmakers who feel that they have the right to declare abortions illegal, with promises to prosecute a woman who even miscarries for murder, and severe penalties for doctors who provide the operation. By what right do they make that decision for others?

Do they offer sex education and contraceptives to teens?

Do they offer help and pre-natal to the mothers-to-be?

Do they offer comfort and therapy to women who are victimized by rape or incest?

Do they agree to hold the father legally, financially and morally responsible for spreading their seed?

Do they provide daycare and sustenance to the poor to raise the child?

None of the above. Maybe I would believe they were "pro-life" if they did these things….

Like the Pharisees of old, they sit in their chambers and pass judgement and then go home, patting themselves on the back for their self-righteous actions. Personally? While the whole concept of "abortion on demand" tightens my jaw, I think they have neither the wisdom nor moral fiber to make those choices either.






After all, 100% of pregnancies [both wanted and unwanted] are caused by ejaculations – and men certainly have control over that! So why aren't they making laws about keeping it in their pants?

0 Comments

|

Add Comment

| Permalink | Wednesday, May 15, 2019

the story you tell yourself




Today is the 4th day of the 19th week, the 8th day of the 4th month, the 128th day of 2019 [with only 230 shopping days left until Christmas], and:

Bike to School Day
Donate a Day's Wages to Charity Day
Free Trade Day
Great American Grump Out
Iris Day
National Animal Disaster Preparedness Day
national Coconut Cream Pie Day
National Day to Prevent Teen & Unplanned Pregnancy
National Give Someone a Cupcake Day
National (Deaf) Interpreter Day
National Receptionists' Day
National Root Canal Appreciation Day
National School Nurse Day
National Student Nurses Day
National Third Shift Workers Day
No Socks Day
Occupational Safety and Health Professionals Day
Time of Remembrance and Reconciliation for Those Who Lost Their Lives During the Second World War
Victory in Europe Day
World Ovarian Cancer Day
World Red Cross and Red Crescent Day
Quote of the day:
"Don't feel disturbed by the thinking mind. You are not practicing to prevent thinking, but rather to recognize and acknowledge thinking whenever it arises."
~ Sayadaw U Tejaniya, "Observing Minds Want to Know"

I talk to myself – always have. Sometimes, especially when I am alone [and even more particularly when I am in the car], I talk out loud. And whether I am addressing my remarks to a specific individual or group, to myself, or just to the ether, I have noticed that I tend to grumble. Oh it isn't anything that has a lot of heat to it, just a litany of little complaints: I don't like the way I look in an outfit, or my hair isn't right, or I feel stiff. Why is it gray for yet another day? Look buddy, you stay in your lane and I'll stay in mine. MOVE! For crying out loud, do I have to spell it out for you in words of one syllable. There is just too much of him to squeeze into those pants. SRSLY? What were they thinking when they put that there? You don't have to talk so loud, I'm not deaf. Speak up, I can't hear you when you mumble. Why is it so cold in here? Did they turn up the thermostat – I'm burning up! Why does everything cost so much?! You won't believe what they want me to do now! Blast it all, why does that cat walk onto the carpet to throw up? If I wrote that program, it would end like this. How come everything that is "good for you" tastes so lousy while all the stuff that is bad for you tastes so good? Is it time to go home yet? They are taking me for granted. I'm tired.

Etc etc and so forth….

It is a gentle stream that washes by almost without noticing because there isn't any real heat or emotional investment into these words spoken unheard by anyone but yourself – well and your pet if you have one -- until you stop and listen to yourself. Then you realize the negativity you are spouting and spreading and wonder what that is doing to your spirit, and you realize it makes you more prone to whining when you are actually talking to another person. When I feel my spirit turning a delicate shade of mauve that is prone to darkening, one of the things I check is my self-talk and the little everyday gripes that I make. Today being a day specifically designed to remind folks not to be like Oscar the Grouch, it is helpful to remember that words have power to impact your wellbeing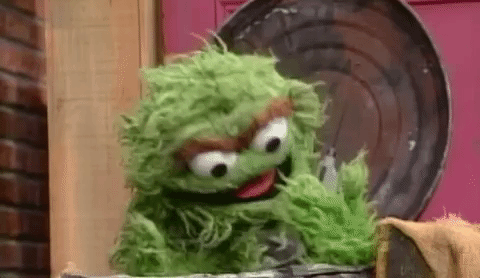 What are you talking to yourself about?

0 Comments

|

Add Comment

| Permalink | Wednesday, May 8, 2019

my side of the story VS yours




Today is the 3rd day of the 19th week, the 7th day of the 5th month, the 127th day of 2019, and:

Beaufort Scale Day -- a scale for measuring wind speeds, based on observation rather than actual accurate measurement and it is the most widely used system to measure wind speed today. It was developed in 1805 by Francis Beaufort, an officer of the Royal Navy and first officially used by HMS Beagle.
Childhood Depression Awareness Day
Cystinosis Awareness Day
Design Packaging Day
Foster Care Day
National Barrier Awareness Day
National Concert Day
National Cosmopolitan Day – celebrating a cocktail [AKA a cosmo] made with vodka, triple sec [a strong, sweet and colorless orange-flavored liqueur], cranberry juice, and freshly squeezed or sweetened lime juice.
National Roast Leg of Lamb Day
National Teacher Day
National Tourism Day
Paste Up Day
Poem on Your Pillow Day
World Asthma Day

Quote of the day:
"I am not a product of my circumstances. I am a product of my decisions."
~ Stephen Covey (1932 - 2012), American educator, author, businessman, and keynote speaker

Had a friend tell me this past week that they had an opportunity to sit down and chat with my first ex [my son's father], and in the course of the conversation, he explained to them how he had to leave his first wife [which was me]. Now my recollection is that I was the one who left him, but the change in story didn't surprise me. Why not? Well right off the bat, I can tell you it all happened 46+ ago, and to be quite honest, after all that time I only hold rather vague memories of the actual sequence of events, and I'll bet his memory is equally blurred. But more important than time and emotions is that I have learned through the years perception and self-image often overwrites dry fact. It is hard to get at the objective "truth" because one's perceptions of what happened, one's opinions of the other party, and one's concept of oneself keep getting in the way. There is a huge temptation to look at what happened and say to yourself "but that isn't at all like me" and to start unconsciously editing in your mind, structuring your narrative to fit what you know you meant. Neither my first husband or my second hesitated at all to make me out to be a very toxic person and to loudly express that opinion to anyone, including my kids.

No I wasn't surprised his narrative differed from mine. What surprised me was the ripple of anger I felt at that difference I thought I had let go completely of those two relationships and just plain didn't care anymore what either of them thought! The fact that I reacted at all to his statement, and that I had to bite my tongue to keep from inquiring what exactly he told my friend means to me that somehow, I have not truly achieved indifference even though I thought I had. It is because he is my ex? Or is it because I have allowed my identity to only be clear to me by other's reactions to me? Now that is an interesting question – who are we? Am I the person I see in the mirror, the person who's faults and foibles I know all to well to the point where sometimes I have to remind myself of my virtues? Or am I the person that others see, shaped by their perceptions? Should those two points of view be similar? I know from personal experience that the weight of others' expectations and perceptions can warp one's behavior – when it happens, does that change who I am really? Then again?




But my avatar is me as well, so I guess I need to keep pondering on my identity


0 Comments

|

Add Comment

| Permalink | Tuesday, May 7, 2019

yeah about that choice thing....




Today is the 3rd day of the 17th week, the 23rd day of the 4th month, the 113th day of 2019, and:

English Language Day
English Muffin Day
German Beer Day
Impossible Astronaut Day
International Nose Picking Day
International Pixel-Stained Technopeasant Day
Lover's Day
Movie Theater Day
National Cherry Cheesecake Day
National Lost Dog Awareness Day
National Picnic Day
Saint George's Day
School Bus Driver's Day
Slay A Dragon Day
Spanish Language Day
Take a Chance Day
Talk Like Shakespeare Day
World Book and Copyright Day
World Book Night
World Laboratory Day
Quote of the day:
"When you are eighty years old, and in a quiet moment of reflection narrating for only yourself the most personal version of your life story, the telling that will be most compact and meaningful will be the series of choices you have made. In the end, we are our choices."
~ Jeff Bezos (B - 1964), Founder and CEO of Amazon

Ol' Jeff there has made some very public choices lately which have impacted his family and his business. I can sympathize. The problem is? You never know when you make a small decision that will have a very large and disparate impact. While there always is a boom – always – just how big that explosion will be and when it will hit is often a guess, and sometimes a not very well educated guess at that [AKA a WAG]. There is a bewildering number of probabilities and you can change the outcome of your entire story with just one small act or failure to act. And some choices are simply irrevocable – once you have started down a path you have no way to turn back and sometimes those choices are not clearly marked.

Choices in the past have brought me to where I am in the present. As I have grown older, I find that I am asking myself about the many choices I make that impact my ability to physically live almost every day. Examples? Do I listen to the doctor and take medication that I am not sure about or do I argue with them? Do I eat what I want and enjoy or do I adhere to a regime that may help me live longer? Do I save my money for a rainy day or do I spend it to do things now while I still can? Do I extend my lease for another year or plan on moving? Do I spend a substantial amount to fix up the old car or use that money as a down payment on a new set of wheels? Do I take a cane with me when traveling just in case? And that doesn't even start to address the far more intricate and tricky question of relationships! My belief or lack thereof in the Almighty and an afterlife. My closeness to various members of my family and how that is expressed. My interactions with those who have permitted me to be in their lives as friends. All of these things impact my wellbeing.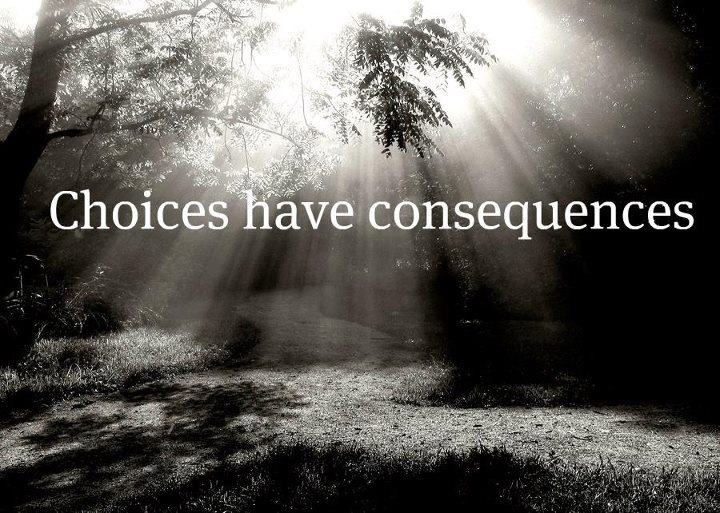 One of the greatest compliments I have ever gotten was from my Aunt Blanche [my father's younger sister]. She once told me that she thought many things I did were downright dumb, but she gave me credit for always being willing to sleep in the bed that I had made. It isn't always easy to do that without blaming other people, society, and/or the universe for your circumstances. -- certainly I haven't seen in my past choices any options that would've resulted in me being independently wealthy! But then again? Maybe that was a choice I made before I was born

0 Comments

|

Add Comment

| Permalink | Tuesday, April 23, 2019

Holy week




Today is the 6th day of the 16th week, the 19th day of the 4th month, the 109th day of 2019, and:
Bicycle Day
Full moon -- the "Pink Moon" AKA the Sprouting Grass Moon, the Egg Moon and the Fish Moon.
Good Friday
Humorous Day
John Parker Day
National Amaretto Day
National Garlic Day
National Hanging Out Day
National Poker Day
Oklahoma City Bombing Commemoration Day
Passover (Sundown)
World Marbles Day
I miss the days when I had off for Good Friday and sometimes for Easter Monday. While 97 countries regard Good Friday as a public holiday, the US does not, but it used to. I keep trying to find out the exact date when the US stopped considering it a federal holiday – it was sometime back in the late 80's, yet another think I blame Reagan for implementing. For a time afterwards, Maryland still considered it a holiday, but that changed in the mid-90's under Bush. Today 12 states recognize Good Friday as holiday: Connecticut, Texas, Delaware, Hawaii, Indiana, Tennessee, Florida, Kentucky, Louisiana, New Jersey, North Carolina and North Dakota. But, the banks are open. You see, if the Federal Reserve is open, then financial institutions are required to be open as despite what the states do.

It is my recollection, but I failed to find any substantiation for this online, the reasoning behind taking the federal holiday away was that it was just a religious holiday for one religion and having it as a holiday threatened the division between church and state. Now when you come right down to it, it really isn't very fair to make the crucifixion of Christ a holiday when we don't celebrate Diwali or Ramadhan or Yom Kippur or the assignation of Baha'u'llah or any other exclusively religious observance, so that rationale made some sense at least. The perception of some folks that the observances are "papist" rather than "Christian" is something I find a bit more difficult to swallow. We had a discussion in the office about getting off for religious holidays and decided that Christmas, which is also basically a Christian holiday, is actually a Yuletide celebration which has become quite the secular event and therefore keeping it as a federal holiday is understandable and justifiable. It can be argued that Easter has also been secularized, but because it is always celebrated on a Sunday, for most of us the question of making that a holiday is moot.




Be that as it may, I guess it says something about my belief system that at 3 PM I always fall silent for a bit, and it is the one day of the year that stormy weather seems entirely appropriate to me.


0 Comments

|

Add Comment

| Permalink | Friday, April 19, 2019

collecting




Today is the 5th day of the 16th week, the 18th day of the 4th month, the 108th day of 2019 [with only 250 shopping days until Christmas], and:

Adult Autism Awareness Day
Get to Know Your Customers Day
International Amateur Radio Day
International Day for Monuments and Sites
International Pizza Cake Day
Maundy Thursday
National Animal Crackers Day
National Ask An Atheist Day
National Columnists' Day
National D.A.R.E Day
National High Five Day
National Lineman Appreciation Day
National Velociraptor Awareness Day
Newspaper columnists' Day
Pet Owners Independence Day
Pinata Day
Poem In Your Pocket Day
Support Teen Literature Day


Quote of the day:

"When you enter an art gallery or an antique shop, you see what you hope will surprise and delight you, but a bookstore does not show what it is selling…It is from the collective impression, from the sight of many books wedged together on many shelves, that the mysterious good feel comes. Is there something that leaks out of the closed books, some subliminal message about culture and aspiration?"

-- Janet Malcom, "Three Sisters"



I have to admit that if given a choice between visiting an art gallery, an antique shop, or a bookstore, as much as I enjoy reading, I would probably gravitate to the antique store first. I love meandering about in such places. I also love flea markets, consignment shops, and craft shows – there is something about what someone has made or saved or is getting rid of that just fascinates me. That said? Most of my rummaging in such venues has to do with two things – boxes and books. I love to collect the little boxes that people have made to store things in – not necessarily jewelry, but including them if the box is different. Years ago hereabouts, every girl graduating high school was given a small cedar box from Lane Furniture to encourage them to buy a full sized hope chest and I have several of those boxes from different decades. Anything with pigs on it is of immediate interest and I have an extensive collection of stuffed pigs. Anything Disney is automatically of interest. Anything about space, science fiction, or fantasy has my attention. A row of old books is guaranteed to get my attention and I go through them carefully to see what they are and when they were published, not so much because I'm looking for a rare first edition, but because when they are published changes the information that is presented. For example, I have a world history textbook that was published in 1937. The last chapter dealing with current affairs is very complimentary to Hitler of all people, stating that he has provided Germans with prosperity and a sense of identity that would serve them well in the coming years. It is one of the reasons I am very leery of revisionist history as it drove home the fact that what we know of the past is only what has survived in writing – what if some future historian uncovered this book and didn't have others to refer to? How would that impact their portrayal of Hitler's rise?



But bookstores know my name and have my number. I can pass up the bookstores in the mall with their similarities and standard layouts and issues. A free standing Borders or Barnes & Noble is a different matter, and a small used book store with its piles of books and clutter is really a magnet. One can indeed feel the pull of all those stories and narratives, and almost hear the rustling of the pages …. Of course, there are two significant downsides to wandering into such establishments: first of all, it takes money to indulge in real shopping; second of all,I have quite enough stuff thank you very much. While I agree with the sentiment that one can never have too many books, the reality is that one runs out of room for both books and tchotchkes








Yes I am fully aware that my clutter of stuff makes me very close to being a pack rat is akin to be a hoarder AND contributes to my reluctance to move into a smaller place.

0 Comments

|

Add Comment

| Permalink | Thursday, April 18, 2019

my home




Today is the 4th day of the 16th week, the 17th day of the 4th month, the 107th day of 2019, and:

Bat Appreciation Day
Blah, Blah, Blah Day
Ellis Island Family History Day
Herbalist Day
Holy Wednesday
International Ford Mustang Day
International Haiku Poetry Day
Malbec World Day
National Bookmobile Day
National Cheeseball Day
National Kickball Day
Nothing Like a Dame Day
School Librarian's Day
World Hemophilia Day
I have lived a rented home for most of my life. My parents sold their home when I was about two, moved first into an apartment and then into a row house where I grew up. Oak Grove was a great place back then – the owners and the maintenance staff lived right there too and they really took care of the place. When they all retired and sold the place, things went downhill fast. Although I owned a home with my ex for ten years, I have been renting now for the past 34 years. I am one of those "long-term" residents – once I settle down and make an apartment my home, I am not very quick to leave. The apartments in Randallstown were also owner managed, but when they started going through different management companies, they went downhill and I finally moved after 22 years. Because all of my workplaces for the past decade had been around the DC area, I moved to another owner-managed apartment, and have lived at The Enclave for the past 12+ years. This complex starting to struggle with different management companies as well, and it appears we are starting to have an issue with the clientele that are coming in as new residents.

What are the symptoms of change for the worst? It honestly isn't about race or ethnicity or vouchers – it is about the way folks act. The situation in my building is a good example. We have a trash chute next to the elevators on every floor. All you have to do is open the door to the little alcove, open the chute door and throw your garbage down the chute. Recyclables such as boxes are to be broken down and taken either to the first floor, where you can go outside and put them in a dumpster for that purpose or drop them in a bin in the garage on your way to the car. For ten years, this system worked very well.

The ownership of the building changed hands 04.01.2018 and a new management company was brought in. All existing contracts were nullified by the sale, and the new owner did not go with the established folks for security, maintenance, housekeeping, elevator upkeep, or pest control. The results were not good and for six months problems proliferated. In older buildings, you have to stay on top of things or issues get ahead of you. Things are working better now, but a lot of the long-term residents left during this period, plus the contract to provide housing for the military was not renewed. As a result, there was an influx of new people – and I have issues with them:

trash and recyclables are just being dumped in front of the chute to the point that at times you cannot get the door open, and when that happens, garbage and trash are just left in the hallway
kids are being allowed to run and play in the hallways, sometimes roller skating, riding scooters and bikes
the building has been no smoking for years, but now the odor of smoke wafts in as folks stand on their balconies
the noise level – bone rattling base and screaming fights – has increased as has police visits as adjoining apartments call 911
In short, some of the new residents are simply not acting like good neighbors and it impacts the way that all of the new people are viewed. The older and long-term residents continue to move out; I've renewed for another year, but I'm starting to look about for alternatives




And then? You have to unpack!!!

I hate moving!
0 Comments

|

Add Comment

| Permalink | Wednesday, April 17, 2019

this and that




Today is the 6th day of the 15th week, the 12th day of the 4th month, the 102nd day of 2019, and:
American Immigration Lawyers Association Day of Action
Belmont-Paul Women's Equality Monument Day
Big Wind Day
Day of Silence
Drop Everything and Read Day
International Day of Human Space Flight
International Day for Street Children
National Donate Life (Blue and Green) Day
National Grilled Cheese Sandwich Day
National Licorice Day
National Only Child Day
National Pro-Life T-Shirt Day
National Teach Children to Save Day
Poet in a Cupcake Day
Russian Cosmonaut Day
Walk on Your Wild Side Day
Wear A Star Day
Yuri's Night
A little of this, a little of that:

What do you do when you wake up in the wee hours? Happened to me the night before last – I was tired, not obviously worried about anything [the back mind could've been processing without my knowing it], light thought flitting through my head, determined to go back to sleep. I knew what would happen if I got up! I'd be active for about three hours, then ready to crawl back in bed right around the time the alarm would go off, so I stayed in bed. I was completely comfortable – not too hot not too cold, no cramps – and totally awake. At least I think I was, although time did seem to be going pretty quickly so maybe I was fading in and out.

Politics: no idea why the EU is letting the UK wiffle-waffle so much about Brexit. And as far as the US President? My issue with him is that I don't trust him to respect the processes he doesn't like – I've felt that way ever since his comments about not accepting the outcome of the 2016 election if he lost. In both countries, the amount of pure poison in the way of hatred and prejudice that is being thrown about is enough to discourage even the most fervent optimist. There doesn't seem to be any easy way to claw our way back out of the polarization that has occurred. Where are the bridge builders? How do we enable them? And am I the only one that feels it is way too early to be running a 2020 election campaign?

Ah spring. Pollen. Allergies. First it is balmy, then it is hot, then it is suddenly cold. In the county/state where I live, the apartment management cannot turn on the AC until there have been three consecutive nights above 65 F. I keep the windows open as much as possible and swelter all while sneezing, coughing, sniffling and rubbing my eyes. Next place I live will definitely have heat/AC controls in the individual unit!

Space, the final frontier: huge rocket engines landing after being fired off. A lunar probe crashing into the moon. Twins proving that humans can function in space without permanent harm. A picture of a black hole. And I still haven't subscribed to CBSAllAccess, although the new Picard show might change my mind about that. And celebrating the first person to make it into space.




Now if you will excuse me, I need to drop everything and read.


0 Comments

|

Add Comment

| Permalink | Friday, April 12, 2019

another year older....




Today is the 4th day in the 14th week, the 3rd day of the 4th month, the 93rd day of 2019 [with only 265 shopping days until Christmas], and:

American Circus Day
Armenian Appreciation Day
Fan Dance Day
Find a Rainbow Day
Fish Fingers and Custard Day
Global Day of the Engineer
National Day of Hope
National Don't Go to Work Unless It's Fun Day
National Film Score Day
National Walking Day
Paraprofessional Appreciation Day
Pony Express Day
Tweed Day
Weed Out Hate; Sow the Seeds of Greatness Day
Whole Grain Sampling Day
World Party Day


Quote of the day:
"I always find it more difficult to say the things I mean than the things I don't."
~ W. Somerset Maugham (1874 - 1965), British playwright, novelist and short story writer

Well I managed to survive my natal anniversary, and like the steelworker in the song, I feel "another day older and deeper in debt." This was not a landmark birthday, or an age with any special significance, but this particular birthday did bother me and I honestly don't know why. Is it the fact that I am still working? No one in my family was still employed at this age. Is it because I cannot retire? Is it the total political mire we seem to be sinking into? Could be? I think it is less that I mind being 69, and more that I'm not where I thought I would be at this point in time. After all, when I was a kid, I always said I would live to be 100, just to see what the world will be like…..




69 down, 31 to go.

0 Comments

|

Add Comment

| Permalink | Wednesday, April 3, 2019

The last Tuesday of March




Today is the 3rd day of the 13th week, the 26th day of the 3rd month, the 85th day of 2019, and:
ON THIS DAY IN ...

1484 – William Caxton prints his translation of Aesop's Fables.

1804 - Congress orders removal of Indians east of Mississippi to Louisiana

1812 – A political cartoon in the Boston Gazette coins the term "gerrymander" to describe oddly shaped electoral districts designed to help incumbents win reelection.

1830 – The Book of Mormon is published in Palmyra, New York.

1910 - The United States forbids immigration to criminals, anarchists, paupers and the sick

1954 – Nuclear weapons testing: The Romeo shot of Operation Castle is detonated at Bikini Atoll. Yield: 11 megatons.

1955 - The "Ballad of Davy Crockett" becomes the #1 record in the United States

1958 – The United States Army launches Explorer 3.

1964 - The musical "Funny Girl," starring Barbra Streisand, opened on Broadway, Winter Garden Theater NYC for 1,348 performances.

1970 - 500th nuclear explosion announced by the US since 1945

1976 - Queen Elizabeth II sent out the first royal email, from the Royal Signals and Radar Establishment

1983 - US performs nuclear test at Nevada Test Site

2005 - "Doctor Who" returns to BBC TV after 16 years with the debut of Christopher Eccleston as the Ninth Doctor and Billie Piper as Rose

2018 - US soldier receives world's first penis and scrotum transplant at Johns Hopkins University in Baltimore, Maryland



Quote of the day:

"There is a surprisingly large number of people who go around dreaming about an island."

-- Tove Jansson [Finnish author, novelist, painter, illustrator and comic strip author], "The Island," the Paris Review



There's a new holiday for you – Retreat to a Desert Island. Spend the day answering such questions as: who would you prefer to be marooned on a desert island with? What would you take with you if you knew you would be marooned on a desert island? And why is it always a "desert" island in the tropics, anyway?






Personally I would prefer something in a more temperate zone, with a nice savannah and maybe a forested area, and I don't like the idea of being stranded….



0 Comments

|

Add Comment

| Permalink | Tuesday, March 26, 2019

the last Monday of March




Today is the 2nd day of the 13th week, the 25th day of the 3rd month, the 84th day of 2019 [with only 274 shopping days until Christmas], and:
International Day of Remembrance of the Victims of Slavery and the Transatlantic Slave Trade -- a reminder instituted in 2007 that over a 400 year period more than 15 million men, women and children were enslaved and transported
International Day of Solidarity with Detained and Missing Staff Members – a UN holiday that commemorates the anniversary of the abduction of Alec Collett, a former journalist who was working for the United Nations Relief and Works Agency for Palestine Refugees (UNRWA) when he was kidnapped by armed gunman in 1985
International Day of The Unborn Child
International Waffle Day
Maryland Day -- a legal holiday in Maryland. In 1634, the first European settlers landed on to St. Clement's Island [currently an uninhabited Potomac River island lying one-half mile southeast of Colton's Point, St. Mary's County], the third English colony to be settled in British North America
National Day of Celebration of Greek and American Democracy
National Lobster Newburg Day
National Medal of Honor Day
Old New Year' Day – as late as 1752, Britain and the American colonies were celebrating the start of the new year on this date!
Pecan Day
Tolkien Reading Day – why today? Because today is the day the Ring was destroyed and the new age began; launched by the Tolkien Society in 2003.
English is an odd language to learn, I think most folks agree with that. There are grammar rules that make little sense except to those who grew up with them. A good example is "I" before "e" except after "c" – except there are a whole bunch of words that break that rule, so many in fact that one has to wonder if it is the exception rather than the rule. Don't get me started on when you can use "me" in a sentence or when you have to use "I", it is almost as confusing, as is the old saw about never ending a sentence with a preposition. Sentence diagramming is actually a thing as we try to figure out where the adverbial phrases and the future plusperfect tenses belong. But when I read this quote from Mark Forsythe in The Elements of Eloquence [a writer whose work concerns the meaning and etymology of English words], I came to a full stop:

"Adjectives in English absolutely have to be in this order: opinion-size-age-shape-colour-origin-material-purpose Noun. So you can have a lovely little old rectangular green French silver whittling knife. But if you mess with that word order in the slightest you'll sound like a maniac."

Wait, there is an order in which you have to describe something? Seriously, this is the first time I have heard of this one! And apparently folks have been chatting about this for some time too!
Quantity or number.
Quality or opinion.
Size.
Age.
Shape.
Color.
Proper adjective (often nationality, other place of origin, or material).
Purpose or qualifier.

And you absolutely automatically follow this rule all the time. Except when it is supplanted by the rule of ablaut reduplication when it is the vowel sounds that determine the order -- I, then A, then O. Well at least that explains the Big [size] Bad [opinion] Wolf – although I guess you could make an argument that "bad" was not an opinion but the Wolf's purpose in the story -- and the Wonky Donkey!

To top it all off, some languages have adjectives that change their meaning if you place them before or after the noun. Others place then in front of the noun, but the order is different. And still others just change the adjective's ending. Then you get into the fact that Romance languages usually indicate gender, and don't forget the colloquial expressions…




No wonder learning a new language can be so hard! It's a miracle with al the different mind maps, we communicate at all!


0 Comments

|

Add Comment

| Permalink | Monday, March 25, 2019

who are you really?






Today is the 6th day of the 12th week, the 22nd day of the 3rd month, the 81st day of 2019, and:

As Young As You Feel Day
International Day of The Seal
National Bavarian Crepes Day
National Goof-off Day
National Sing Out Day
Talk Like William Shatner Day – he is 88 today
Tuskegee Airmen Day
World Water Day
Quote of the day:
"In spite of the ways in which technology can lure us into delusion, paying close attention to the mental and physical sensations that arise when using social media can be an effective way to avoid becoming either overly attached or defensive regarding one's virtual self."
~ Chris Towery, "Social Media Dharma"

Fact of the matter is, you do get all wrapped up in your 2nd life and it can seem very real to you.

First of all, time warps. Things are intensified and seem to work at an accelerated pace online, especially when in world – we used to say as a rule of thumb that three months chronological time was equivalent to a year in world time so to have a presence somewhere for a decade makes one an elder, and to maintain a relationship for that long is almost astounding. I've often speculated as to why that is and have yet to come up with any reasonable or logical answer.

Second of all, thinking and emotions seem somehow raw and unfiltered. You can see that in social media where folks say things that I very much doubt they would dream of uttering if they were standing in front of you. While many pundits point to the anonymity of the internet, I think it has more to do with not being tied to the roles you fill in real life. In real life, you are always filling a role – daughter/son, sibling, student, parent, spouse, worker, church member – and there are always expectations that are attached to each role that we are programmed culturally to meet. But when we are online? Those roles don't matter anymore – it is just ourselves, raw and unfiltered. Sometimes that lack of a social filter results in ugliness we hide inside spewing out.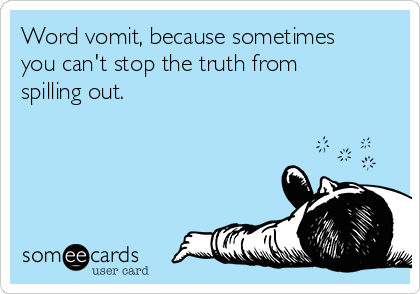 Sometimes it takes some time to accept what you hear yourself saying and decide if that is who you want to be…..

0 Comments

|

Add Comment

| Permalink | Friday, March 22, 2019

Ostara 2019




Today is the 4th day of the 12th week, the 20th day of the 3rd month, the 79th day of 2019, and:

Alien Abduction Day (Started in 2008 at Toronto Alien Festival)
Atheist Pride Day
Bed-in For Peace Day (Beatles - John and Yoko)
Bibliomania Day
French Language Day
Great American Meatout Day
International Astrology Day
International Day of Happiness
International Day of Nowruz
International Earth Day
Kick Butts Day
National Bock Beer Day
National Jump Out! Day
National Kiss Your Fiancée Day
National Native HIV/AIDS Awareness Day
National Ravioli Day
Ostara
Proposal Day
Snowman Burning Day
Ta'Anit Esther
The First Day of Spring
Won't You Be My Neighbor Day
World Day of Theater for Children and Young People
World Sparrow Day
World Storytelling Day
Quote of the day:

"Never cut a tree down in the wintertime. Never make a negative decision in the low time. Never make your most important decisions when you are in your worst moods. Wait. Be patient. The storm will pass. The spring will come."
~ Robert H. Schuller, American Christian televangelist, pastor, motivational speaker, and author

Today, at 5:58 PM EDT hereabouts, the vernal equinox will occur. It is also the last supermoon of 2019, not that we will be able to gaze upon the Full Worm Moon as the clouds are rapidly thickening during the day. It is a mite chilly and damp outside, so I don't think I'll be dancing barefoot in any glades or tiptoeing through any tulips.




Still, spring is always a time when things start growing again and we can shed our winter wrappings. Not my favorite season, but I seem to be in a minority.

0 Comments

|

Add Comment

| Permalink | Wednesday, March 20, 2019

the nose brings memories....





Today is the 1st day of the 12th, week, the 17th day of the 3rd month, the 76th day of 2019

The smell wafts up into the apartment and I glance at the time. It is a about half past 11 on a Sunday morning, and someone below me is making Sunday dinner. My stomach growls.

Memories of past Sundays wash over me -- walking into Grandmom Hughes' house, through the back door and Grandmom at the counter turning around to give me a hug. The kitchen awash with smells, pots on the stove bubbling, the oven making spitting noises as the roast beast [turkey, or pork shoulder, or beef] stews in its juices. Grandmom cooked pretty much every Sunday and you made it if you could. Usually we were there every other week or so, or sometimes once a month, always letting her know when we were coming, always being told we were welcome anytime, there would be enough. There was meat, and potatoes -- lots and lots of potatoes mashed with butter and milk and gravy to go over them made with the drippings from the pan. There were fresh baked rolls, rolls that no matter how many times her granddaughters were to make them from Grandmom's own receipe, only tasted that way when she made them. There was "slaw" and she made some type of white dressing with Miracle Whip and vinegar and sugar, and there was always an extra cup of it because my cousin Holly really liked it and put it on her mashed potatoes. There was the lingering smell of some yummy cake or pie that had been cooked that morning for desert. It was a big kitchen, but with three or four women in it, some of us would pull out a chair and get out of the way, sitting by the table and sharing the doings of the past week[s].

Then there are the times when I would make dinner, my abode full of the smells of the oven roasting and the saucepans rattling. Or when I go and visit my and others weave in and out of the kitchen, frying, baking boiling, roasting, broiling, grilling. Each has its own delicious odor, and the smell of it when you enter a house is enough to make your mouth water. Sometimes but not always, restuarants can have that impact. I remember the first Thanksgiving Frank and I were together -- Tom was not with us that day and Frank was not working, so we decided to go to a very good seafood restaurant called the Middleborough Inn for Thanksgiving dinner. They were known for their crabcakes and that was what we were both going to get, I think, for we were both feeling a bit down and not very holidayish at all. Then, when we got the car parked and got out, the smells of roasting turkeys punctuated with the pungency of sauerkraut washed over us .... We both got a very traditional turkey dinner.

I don't enjoy cooking for myself and I don't have the occassion to cook for others. In this busy time it seems that few folks in the building have time to mess with traditional meals, so my apartment is seldom innudated with the good smells of dinner. But someone either on my tier or in my hall is making Sunday dinner today, and the smells are coming through the vent or from under my door and it smells wonderful. Maybe they are celebrating St Patrick's Day? Although it doesn't smell like corned beef and cabbage....



Microwave dinners just don't cut it sometimes.
0 Comments

|

Add Comment

| Permalink | Sunday, March 17, 2019

beware.....




Today is the 6th day of the 11th week, the 15th day of the 3rd month, the 74th day of 2019, and:
Buzzards Day
Dumbstruck Day
Everything You Think is Wrong Day
Ides of March
International Day of Action Against Canadian Seal Slaughter
International Day Against Police Brutality
National Day of Action Against Bullying and Violence
International Eat an Animal for PETA Day
National Brutus Day
National Peanut Lovers Day
National Pears Helene Day
national Preschool Teachers Appreciation Day
National Shoe the World Day
True Confessions Day
World Consumer Rights Day
World Sleep Day

Beware the Ides of March

It's probably thanks to William Shakespeare that we remember this day as in his play Julius Caesar, a soothsayer or haruspex [a religious official who interpreted omens by inspecting the entrails of sacrificial animals] named Spurinna attracts Caesar's attention and tells him:

"Beware the ides of March."
Caesar demands:
"What man is that? Set him before me, let me see his face."
When the soothsayer repeats his warning, Caesar dismisses him, saying:
"He is a dreamer; let us leave him. Pass."
Two acts later, Caesar is assassinated on the steps of the Senate.

It is said that on his way to the Theatre of Pompey, where he would be assassinated, Caesar passed the seer and joked, "The Ides of March are come", implying that the prophecy had not been fulfilled, to which the seer replied "Aye, Caesar; but not gone."

The ancient Roman calendar had an ides every month – in March, May, July, and October the ides were on the 15th but on the other months the ides were the 13th. The Ides of March marked the first full moon of the Roman year and was considered by the Romans to be a deadline for settling debts. It wasn't a particularly unlucky day until Julius Caesar was assassinated in 44 BC. Not only was the murder rather brutal and carried out by his trusted associates, it was one of those pivotal points of history when everything changed as Rome succumbed to dictatorship triggering its decline.

Back in the day, when I was in school, we very pretentiously walked around with black mourning bands on our arms. I have no idea what we were supposedly in mourning FOR and I'm sure we were just indulging in a pre-internet meme.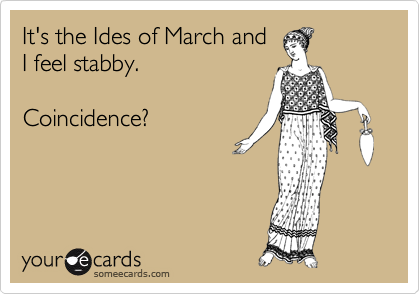 Hey, it's Friday. Not sure Julius would agree, but a Friday does make the whole day a bit better!

0 Comments

|

Add Comment

| Permalink | Friday, March 15, 2019

odds 'n ends




Today is the 5th day of the 11th week, the 14th day of the 3rd month, the 73rd day of 2019, and:

Celebrate Scientists Day
Crowdfunding Day
Data Innovation Day
Genius Day
International Ask a Question Day
Legal Assistance Day
Moth-er Day – not to be confused with Mothra
National Children's Craft Day
National Potato Chip Day
National Save a Spider Day
National Write Your Story Day
Pi Day – did you know it is also Albert Einstein's birthday? And that we started celebrating it in 1988?
Popcorn Lovers Day
Science Education Day
World Kidney Day
Speaking of pie: why is there a cake known as Boston Cream Pie? Which is it?

Speaking of which is it: The US presidential election isn't for 612 days [I think I got that figured out right] and I am already sick and tired of hearing about it. Will DJT agree to a peaceful transfer of power if he loses? After all, he was the only candidate in history back in 2016 to say he might not accept the election results. Will folks still feel the Bernie? Will Democrats insist on someone who is not a white male for a candidate? Will we end up with yet another choice between two candidates cut from the same old tired cloth? Seriously, do we really have to have over two years of this? Is this a test of the candidates' endurance or our's?

Speaking of tests: Going through the prep for a colonoscopy proved to me that I physically can fast for two days – not quite 48 hours because I ate breakfast on Sunday morning then broke my fast Monday evening. The fasting seems to have cleansed something out of my mental attitude, which is a strange reaction I don't remember happening before. I feel a bit empty – as my friend put it, I am no longer full of s**t. I feel a bit remote to the world – whether RL or in my 2nd life. I drive less angrily and am not in as much of a hurry to get where I am going. The SuPrep seemed to make me cold when I took it, and four days later I still feel a bit chilled despite the unseasonably mild temperatures outside. Neither of my grandmothers would've died of colon cancer if this test had been administered as routinely as it is today – I was saved from the same fate because the pre-cancerous polyp was removed from my colon nine months ago and this test showed the area stayed healthy.

Speaking of grandmothers: When Grandmom Riley was 23, she had my mother. When my mother was 23, she had me. When I was 23, I had my son. For years when I needed to figure out an age, I just added or subtracted 23 – it was easier than actually remembering at times [ if I want to know my daughter's age, I subtract four from my son's ]. Today marks the 6th anniversary of my mother's death – she would've been 92 this year because I am going to be 69. My grandmother became a great-grandmother when she was 69.

Speaking of birthdays: nowadays my granddaughters are really focused on their birthday parties [June and August], and every time I do something they don't like, I am informed that I will not be invited to their party. "Fine," I reply. "Then I don't have to buy you a birthday present." The older one figured out an answer to that one, informing me that the presents she would get from others would be better than what I might give her. The younger one isn't too sure about that though – she doesn't want to give up a present.

Speaking of presents: right this minute? I think I need to work more on being present in my RL




Happy Friday's Eve you all!

0 Comments

|

Add Comment

| Permalink | Thursday, March 14, 2019

What floats your boat?




Today is the 1st day of the 11th week, the 10th day of the 3rd month, the 69th day of 2019, and:

Check Your Batteries Day
Festival of Life in the Cracks Day
Histotechnology Professionals Day
International Bagpipe Day
International Day of Awesomeness
Landline Telephone Day
Mario Day
National Blueberry Popover Day
National Women and Girls HIV/AIDS Awareness Day
Pack Your Lunch Day
Salvation Army Day
The Start of Daylight Savings Time
US Paper Money Day


Reflect: Which false idol—pleasure, power, honor, or wealth—tempts you the most? Why?

This was part of the sermon for the first Sunday of Lent, and for some reason it got me to thinking – what floats your boat? What is it that if you could wave a magic wand, or had Aladdin's lamp, or caught that magic fish, or had the Devil himself offering you a bargain for your soul, would you go for?

Pleasure? Well, everyone likes their ease and likes to have things pleasant. But I think most folks are pretty much grounded despite our hedonistic tendencies and realize that unbridled pleasure exacts a toll. If it was Christmas every day, then Christmas wouldn't be special anymore, now would it?

Power? This one I can honestly say never tempted me – I make a far better follower than a leader because while I like the affirmation the person on top gets, I really don't enjoy the responsibility and hesitate to should the accountability of doing the right things for the right reasons

Honor? For a person with an insecuriority complex who isn't good at fitting in or playing well with my contemporaries, this one is rather tempting. I have always cherished a secret ambition to be a writer, widely known and widely read, which implies respect and/or affection, I guess. With my luck? I would wish for honor and just get my 15 minutes of fame for something I said or did heedlessly. Or I would end up being gifted with something like the Klingon Code and have to walk around being all noble and upright. Hmmm, that might not be a bad thing….

Wealthis what you get when you win the lottery and I have often thought about and even written about what I would do with the money. Definitely could see myself wishing for it! But sell my soul for it? Granted I am a big of an agnostic and certainly have my doubts, but that doesn't seem like a good bargain to me. Not saying I wouldn't be tempted – who wouldn't? I don't think I'd go for that, but I think this one is my weak point for if I could make my friend's and children's lives better as well as my own…..

Of course I have completely ignored the implication that you shouldn't be focused on any of these things because you are chasing after false idols and ignoring the consequences of your actions, but those are kinda a different reflection




Okay, what about you all?

0 Comments

|

Add Comment

| Permalink | Sunday, March 10, 2019

the first Thursday of March




Today is the 5th day of the 10th week, the 7th day of the 3rd month, the 66th day of 2019, and:
Nametag Day
National Be Heard Day
National Cereal Day
National Crown Roast of Pork Day
National Hospitalist Day
World Book Day

Let's talk about pain management.

21 months ago, my beautiful daughter was diagnosed with stage 3C breast cancer four months before her 40th birthday. Since June 2017 she has been pumped full of noxious and toxic chemicals [AKA chemotherapy – and one was so hazardous that the nurse had to be in a hazmat suit to administer it], radiated to the limit of safety, operated on seven times, suffered an amputation [AKA bilateral mastectomy], and had part of her insides scooped out [AKA a partial hysterectomy]. She has been certified cancer free as a result of all this – she won her war against cancer, but now has to live with the battlefield. She struggles with the residual mental fog caused by all this medication, both past and what she still has to take. She goes to physical therapy. She does acupuncture. She uses medical marijuana. But her body reserves are depleted, and her nerves and muscles are literally screaming at her, and she lives in pain every single day. Sometimes the pain is so acute that she calls the doctor. Last night she went to the ER, begging for help. After a full battery of tests, the results were "no observable cause detected" and she was sent home at 4 AM to let the meds they gave her wear off and try and cope with the rest of her life until the next episode of acute distress sends her once more in a frenzy of seeking relief. My daughter is a brave woman. She gets up every day and deals with her life, grateful beyond all words that she is alive, that they found the tumors before it was too late – it was close, so close. Her husband is a marvel of strength and caring and support. They have insurance, they have friends, they have a community. She goes on with her life, she has even started her own business. She doesn't take some medication they are willing to give her because she does not want to be reduced to walking about in a stupor, she wants to live the live that has been saved.

But….

I have been in a frenzy of pain myself. One night I hurt so much, waking up in the wee hours from a sound sleep to blazing pain, that I grabbed the ADVIL and just dumped some in my mouth. I have no idea how much I took that night, but I made myself sick so I know I overdosed. If I had real pain killers available at that moment, I would've been a statistic.

So when I read about an opioid addition, when I hear about someone who has taken too much and died, I don't feel smug and superior, I don't think "druggie" and turn up my nose. I think of what it means to be in so much pain that you cannot stand it. I think of a society that has learned very effectively how to inflict pain and use it for torture, but doesn't really know what causes pain or how to fix it. Those who live with pain, simply have to try and cope with it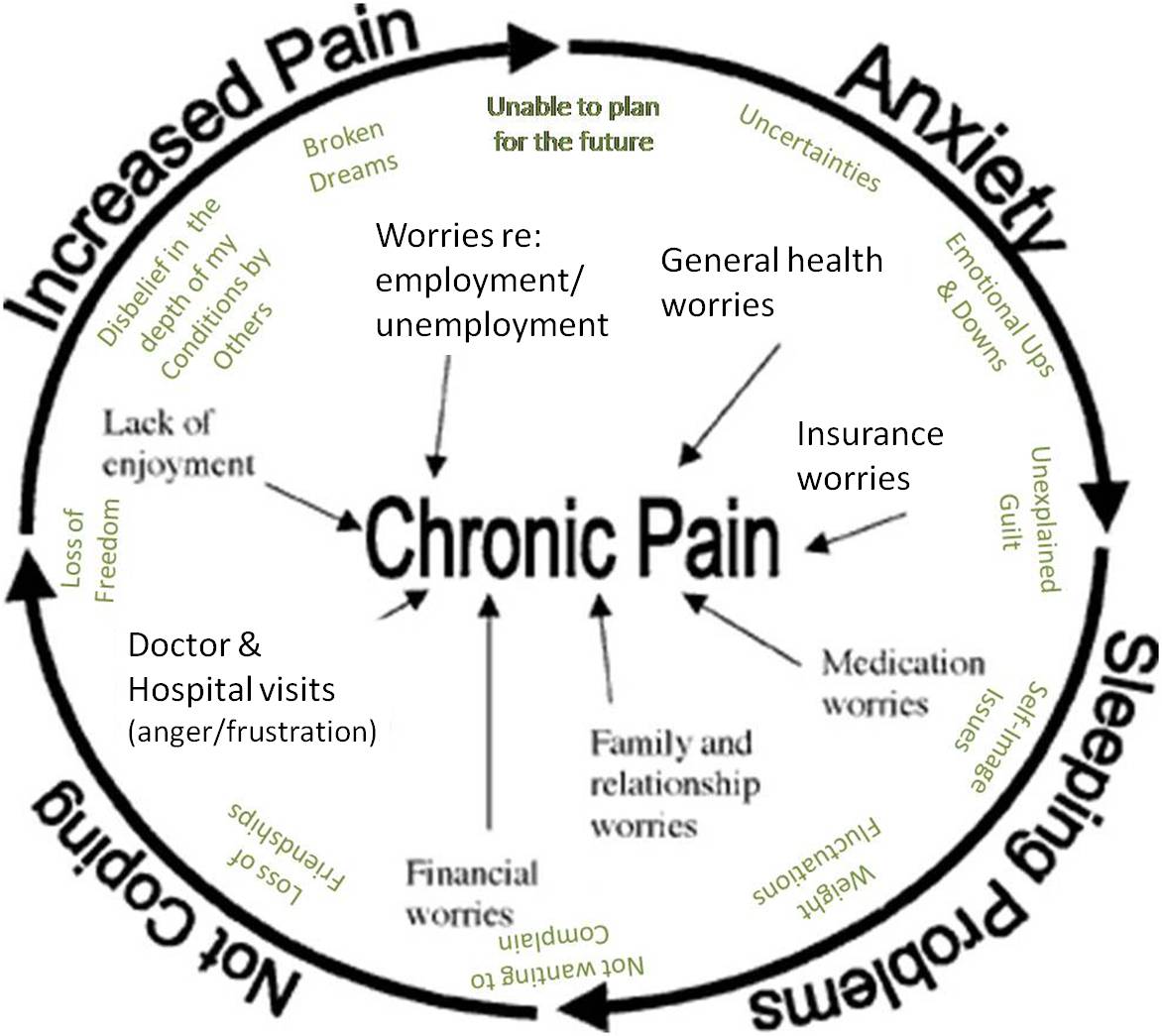 I taught both of my kids that "live is not fair – cope." And I weep at the cost of that coping.


0 Comments

|

Add Comment

| Permalink | Thursday, March 7, 2019

the start of Lent




Today is the 4th day of the 10th week, the 6th day of the 3rd month, the 65th day of 2019, and:

Alamo Day
Ash Wednesday
Day of The Dude - the first annual sacred Dudeist high holy day was celebrated in 2010
Dentist's Day
Discover What Your Name Means Day
National Dress Day ((but I think a lot of great stories started with jeans))
National Frozen Food Day
National Oreo Cookie Day -- Oreos were created by Nabisco and first sold on this day in 1912 by grocer S.C. Thuesen in Hoboken, New Jersey
National White Chocolate Cheesecake Day
Peace Corps Day (Historical 3/1/1961 by Pres. Kennedy, but actually observed on the First Tuesday of March)
Stop Bad Service Day
Quote of the day:
"The process of forgiveness demands courage and a continual remembering of where our deepest happiness lies."
—Sharon Salzberg, "Three Ways to Practice Forgiveness"

Today is Ash Wednesday, the first day of Lent. The next six weeks [or 40 days in memory of Jesus' time alone in the desert], right up until Holy Thursday, is supposed to be a time of spiritual reflection and preparation for Christians as they prepare for the annual observance of the crucifixion and resurrection of the Savior. This is the culmination of the liturgical year and was the highlight of the year in days of yore, even though Christmas and New Year's Day seems to be more important in these modern times. One of the things stressed during this period is penance – widely known as the sacrament of penance or confession with a priest by Roman Catholics – as part of Lenten reflections. Identifying what you are sorry for, acknowledging your faults, your shortcomings, your sins is only the first step in the process. Then you have to feel remorse and regret, vowing to do better in the future and making reparations if that is possible. But then you have to seek forgiveness, and that can be a bit more problematic. You cannot always go back in time and apologize to someone for an unkindness for there are some words and/or actions that cannot be taken back or erased. The injured party might never forgive or forget what you have or haven't done, what you did or didn't say. You can pray for forgiveness from the Lord, but it is hard to know if that petition has been granted. Here the Catholics have a bit of relief, as they perform the penance imposed by the priest after hearing their confession, they believe they have re-entered a state of grace.

Where I am going with this is the thought about forgiving yourself instead of flagellating yourself over all of your deficiencies. I fear this can be taken to an extreme where you are so accepting of your own folly that you are refusing accountability for your actions, but what I have observed [both in myself and in others] is this feeling of despair where you fall into the feeling that your faults are irredeemable. It seems to me that one needs to be able to forgive oneself at times – not to lower your expectations of yourself although perhaps you need to do a reality check, but just be a little kinder to yourself. You are human, you are going to make mistakes, you are frail at times. Those aren't excuses, they are facts. You need to strive to do the best that you can and if you fall short, get up and try again without beating yourself up.




The quote today just reminded me that sometimes courage is just squaring your shoulders and sallying forth to face another day, refusing to give in to despair. Even as you labor to repair your shortcomings, give yourself a beak now and then, and remember to forgive yourself as well as others.

0 Comments

|

Add Comment

| Permalink | Wednesday, March 6, 2019

Fat or Shrove Tuesday




Today is the 3rd day of the 10th week, the 5th day of the 3rd month, the 64th day of 2019, and:
Cinco de Marcho -- the beginning of the season to train the liver for St. Patrick's Day, a holiday known for drinking that is just 12 days away.
International Pancake Day
Mardi Gras
Multiple Personality Day
National Absinthe Day
National Cheese Doodle Day
National Potty Dance Day
National Poutine Day
National Sportsmanship Day
Pączki Day -- Americans of Polish descent eat pączki, special jelly-filled buns
Pancake Day Race -- tradition declares that the race was first run in the year 1445
Peace Corp Day
Reel Film Day
Saint Piran's Day
Shrove Tuesday
Unique Names Day
World Tennis Day

To my surprise, I found myself explaining here at work why it is a big deal to eat pancakes on this day, the Tuesday before Ash Wednesday. Perhaps Lent is more of a Roman Catholic tradition, but I really thought Mardi Gras and Fat or Shrove Tuesday was part and parcel of the cultural landscape these days.

Traditionally in days of yore, the 40 days before Easter were a time of fasting and denying oneself of physical pleasures so as to better concentrate on your spiritual wellbeing -- they mark the time that Jesus spent in the desert. While Shrovetide was the entire week before Ash Wednesday, and it was supposed to be a time of penance, the corresponding Latin term of carnem levare has become carnival, and the party time the modern world is familiar with. The day before Lent, therefore, became a time to feast and party hearty – and use up all of the ingredients that you wouldn't be eating for the next weeks so they wouldn't spoil. The ingredients for pancakes also have a symbolic significance as you prepare for penance:
Eggs ~ Creation
Flour ~ The staff of life
Salt ~ Wholesomeness
Milk ~ Purity
So whether you make your own or head out to IHOP, enjoy!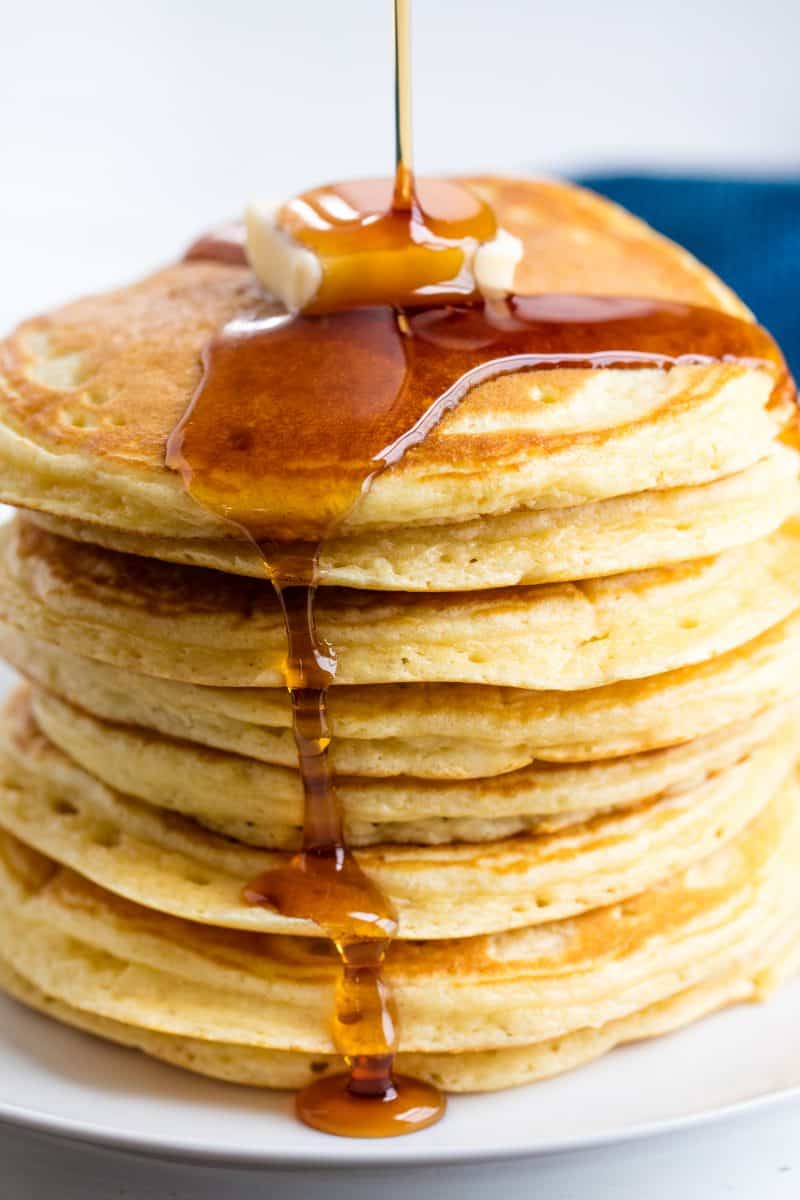 0 Comments

|

Add Comment

| Permalink | Tuesday, March 5, 2019

do you know what you are doing?




Today is the 6th day of the 9th week, the 1st day of the 3rd month, the 60th day of 2019, and:

Asiatic Fleet Memorial Day
Baby Sleep Day
Dadgum That's Good Day (Masterbuilt food products & cookbooks)
Dress in Blue Day
Employee Appreciation Day
Endometriosis Day or Wear Yellow Day
Free Dentistry Day
Independence Day -- Bosnia and Herzegovina from Socialist Federal Republic of Yugoslavia in 1992
National Black Women in Jazz & The Arts Day
National Day of Unplugging
National Doodle Day
National Fruit Compote Day
National Horse Protection Day
National Peanut Butter Lover's Day
National Pig Day
National Read Across America Day
National Salesperson Day
National Speech and Debate Education Day
National Wedding Planning Day
Peace Corps Day
Plan a Solo Vacation Day
Refired Not Retired Day
Saint David's Day or or Dydd Gŵyl Dewi Sant
SE Europe celebration of the beginning of spring -- Baba Marta Day (Bulgaria) and Mărțișor (Romania and Moldova)
Self-injury Awareness Day
Shabbat Across America/Canada
Share a Smile Day
World Compliment Day
World Day of Prayer
Zero Discrimination Day
The final day of Ayyám-i-Há (Bahá'í Faith)


Quote of the day:

"Success is a journey, not a destination. The doing is often more important than the outcome. "

~ Arthur Ashe, an American professional tennis player who won three Grand Slam titles



A recent blog post inquired while discussing the ramifications of change, "What are the unintended consequences of what you are doing right now?" Every part of one's life is actually a complex system -- defined as "system featuring a large number of interacting components (agents, processes, etc.) whose aggregate activity is nonlinear (not derivable from the summations of the activity of individual components) and typically exhibits hierarchical self-organization under selective pressures." In other words, it is hard to figure out what is going to happen because there are so many variables with dependencies, competitions, relationships, or other types of interactions. This is something I had observed from personal experience, and I used to tell my kids that Mom's law of interactions was slightly different than the law of physics – mine was "for every action, there is an opposite and not necessarily equal reaction". It can be quite perplexing at times, and there aren't many do-overs either








Good thing it is a journey and not a test, isn't it?

0 Comments

|

Add Comment

| Permalink | Friday, March 1, 2019

holuidays




Today is the 4th day of the 9th week, the 27th day of the 2nd month, the 58th day of 2019, and:
Anosomia Awareness Day – one does tend to take the sense of smell for granted, only grumbling when a stuffy nose from a cold or allergy impairs it.
Inconvenience Yourself Day -- founded in 2006 by Julie Thompson because "A lot of times I'd be out in my own little world, ignoring everyone around me, and I'm not as conscious as I should be about how I'm impacting other people"
National Kahlua Day -- Kahlúa is a coffee-flavored liqueur from Mexico. The drink contains rum, sugar, vanilla bean, and arabica coffee
National Retro Day -- Hermelinda A. Aguilar and Robert and Tina Duran founded National Retro Day to take a look back at how life was before social media, the internet and smartphones became a necessity of our daily lives
National Strawberry Day – tired of winter? Strawberries are the first fruit to ripen every year, so they are often called the "taste of spring."
No-Brainer Day – a day for kicking back and not having to analyze and plan every little thing because you are sticking to things that are simple, easy, and logical
Pokémon Day -- commemorates the launch of the first Pokémon video games in 1996. This year there are no added Stardust or XP bonuses outlined for the event, but there will be some special Pokémon available
World Retrospective Day - a volunteer-based, globally coordinated effort to share in the power of retrospectives [generally, is a look back at events that took place, or works that were produced, in the past. As a noun, retrospective has specific meanings in medicine, software development, popular culture and the arts]
It appears that many so-called holidays are actually just hyping themselves. Establishing a holiday appears to be rather simply – just get on a calendar like Chase's Calendar of Events [it's free if you are accepted and published every fall for the next year] by picking a day, explaining what you want to celebrate and how folks can celebrate with you, then promote it via social media. In the US, Congress does have to vote to make a "national" holiday official while official "world" holidays are passed by UN Resolution.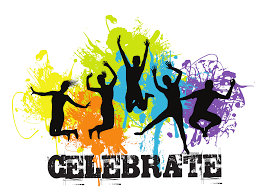 In a way, it is a good idea to celebrate every day, to have something that lifts your spirits out of the ordinary, humdrum

0 Comments

|

Add Comment

| Permalink | Wednesday, February 27, 2019

worrying about being worried....




Today is the 3rd day of the 9th week, the 26th day of the 2nd month, the 57th day of 2019, and:

Carnival Day
For Pete's Sake Day
Levi Strauss Day
National Personal Chef Day
National Pistachio Day
Tell a Fairy Tale Day
Thermos Bottle Day
World Spay Day
ON THIS DAY IN ....

747 BC – Epoch (origin) of Ptolemy's Nabonassar Era.

1606 – The Janszoon voyage of 1605–06 becomes the first European expedition to sight Australia, although it is mistaken as a part of New Guinea.

1616 - Roman Inquisition delivers injunction to Galileo demanding he abandon his belief in heliocentrism, which states the Earth and planets revolve around the Sun

1798 - Cartography - David Thompson sets off up Red River to explore the headwaters of the Mississippi River.

1863 - Abraham Lincoln signs National Currency Act, establishes single national US currency

1870 - New York City's first pneumatic-powered subway line was opened to the public. (The tunnel was only a block long.)

1909 – Kinemacolor, the first successful color motion picture process, is first shown to the general public at the Palace Theatre in London.

1914 – HMHS Britannic, sister to the RMS Titanic, is launched at Harland and Wolff shipyard in Belfast.

1916 - Mutual signs Charlie Chaplin to a film contract

1919 - Congress forms Grand Canyon National Park in Arizona

1935 – Robert Watson-Watt carries out a demonstration near Daventry which leads directly to the development of radar in the United Kingdom.

1952 - PM Winston Churchill announces Britain has its own atomic bomb

1966 – Launch of AS-201, the first flight of the Saturn IB rocket

1967 - USSR performs nuclear test at Eastern Kazakh/Semipalitinsk USSR

1970 - Beatles release "Beatles Again" aka "Hey Jude" album

1976 - US performs nuclear test at Nevada Test Site

1977 - 1st flight of Space Shuttle (atop a Boeing 747)

1983 - Michael Jackson's "Thriller" album goes #1 and stays #1 for 37 weeks

1987 - USSR resumes nuclear test at Eastern Kazakh/Semipalitinsk USSR

2018 - Global Seed Vault in Svalbard, Norway, receives its 1 millionth seed on 10 year anniversary



Quote of the Day:
"I don't think it's possible to do the job and not come out of it with some acute stress disorder or PTSD."
~ Randy, a former content moderator at Facebook, tells The Verge about the toll seeing hundreds of violent, upsetting posts every day takes on its employees.

We all have a lot to worry about – the wellbeing of family and friends, health concerns, money and jobs, are all on the top of the list. But in the past three years, anxiety just from listening to what people are saying seems to be peaking. There was something about the campaigning in 2016 that seemed to bring out the worst in everyone and since then, the level of vitriol found on any one day on any one post about anything seems to be inordinately high. It has been so much that in a way we have actually been deadened to it – another school shooting, another cop killed, another scandal, another fraud, another cruel joke – to the point where we actually stop reacting because we exist in some sort of perpetual state of anxiety and even despair. While we make fun of the bucolic 50's, and snidely make comments about a patina over sour notes, there is little doubt our news and interactions today seem designed to be upsetting in a very non-productive way leaving you just simply stunned and slightly shell-shocked.




There are all kinds of platitudes floating around about the power of remaining positive, about how to bolster your inner reserves, for stress management. When you come right down to it, whether you try avoidance or coping, you have to keep slogging onwards and try not to let worry wear you down, one day at a time, one step in front of another. Sometimes the bravest thing a person does is get up to face another day, neh?

0 Comments

|

Add Comment

| Permalink | Tuesday, February 26, 2019

what a work of art is man/woman....




Today is the 2nd day of the 9th week, the 25th day of the 2nd month, the 56th day of 2019 [with only 302 shopping days until Christmas], and:

Let's All Eat Right Day
Museum Advocacy Day
National Chocolate-Covered Peanuts Day
National Clam Chowder Day
National Cupcake Day (Canada)
Pistol Patent Day -- Samuel Colt was granted a United States patent for the Colt revolver 183 years ago.
Quiet Day
ON THIS DAY IN ...

1751 - first performing monkey exhibited in America, NYC (admission 1 cent)

1791 - 1st Bank of US chartered

1836 - Samuel Colt patents first multi-shot revolving-cylinder revolver, enabling the firearm to be fired multiple times without reloading

1837 - first US electric printing press patented by Thomas Davenport

1862 - Under the Legal Tender Act 1862, Congress forms US Bureau of Engraving and Printing to print newly issued US paper currency, the United States Notes

1866 – Miners in Calaveras County, California, discover what is now called the Calaveras Skull – human remains that supposedly indicated that man, mastodons, and elephants had co-existed.

1913 - The 16th Amendment to the U.S. Constitution, giving Congress the power to levy and collect income taxes, was declared in effect.

1919 – Oregon places a one cent per U.S. gallon tax on gasoline, becoming the first U.S. state to levy a gasoline tax.

1928 – Charles Jenkins Laboratories of Washington, D.C. becomes the first holder of a broadcast license for television from the Federal Radio Commission.

1932 – Adolf Hitler obtains German citizenship by naturalization, which allows him to run in the 1932 election for Reichspräsident.

1933 – The USS Ranger is launched. It is the first US Navy ship to be designed from the start of construction as an aircraft carrier.

1933 - Major NFL rule changes (hash mark 10 yds in, posts on goal line)

1942 - Prime Minister Mackenzie King announces in the House of Commons that, under Order in Council PC 1486, all Japanese Canadians living within a hundred miles of the Pacific coast will be forcibly removed inland to safeguard the defences of the Pacific Coast of Canada. The following day, February 26, the Government starts evacuating 21,000 Japanese Canadians from coastal regions of British Columbia to interior work camps; under the War Measures Act.

1950 – "Your Show of Shows" with Sid Caesar & Imogene Coca premieres on NBC Writers include Mel Brooks, Neil Simon & Woody Allen

1957 - Buddy Holly & Crickets record "That'll Be the Day"

1963 - Beatles release their 1st single in US "Please Please Me"

1969 - Mariner 6 launched for fly-by of Mars

1979 - Soyuz 32 carries 2 cosmonauts to Salyut 6 space station is launched

1982 - Final episode of "The Lawrence Welk Show" airs

1982 - Record speed for a snowmobile (239 kph)



Quote of the day:

"The relationship between modern humans and other, now extinct, archaic hominin groups has been a subject of controversy since the 1970s. Two competing hypotheses were originally proposed: the multiregional model posited that modern humans evolved in parallel throughout Africa and Eurasia from different archaic groups while exchanging migrants, whereas the out-of-Africa model proposed that all present-day humans had a recent origin in the African continent, from which they expanded across the world. However, over the past 30 years, these two hypotheses were increasingly seen as an over-simplification."

~ A 2015 review paper on archaic human introgression by Fernando Racimo and coworkers



The fact that homo sapiens is the only mammal without any surviving cousin species fascinates me. There has been a suspicion that homo sapiens simply slaughtered their cousins or outcompeted them for limited resources, driving them into extinction. Recent studies of DNA extractions of Neanderthal and Denisovan remains seems to support a theory of assimilation as trace genomes can be found in the modern population, but that is still being hotly debated in anthropological circles. Current theories still seem to point to Africa as being the cradle of humanity, but the record is a little muddy when it comes to the migration out of that continent as it appears some of the migrants double backed and settled there And then there is the mysterious bottleneck in evolution where the human race was almost wiped out – one theory blames the Toba super-volcano eruption of about 75,000 years ago and the resulting nuclear winter for the lack of genetic variations. On the other hand, one theory traces all of humans back to a mitochondrial Eve, a homo erectus who lived about 200,000 years ago. Both theories attempt to explain the lack of diversity in human specification, and both have intrinsic flaws.








But at what point during evolution did the soul evolve?

0 Comments

|

Add Comment

| Permalink | Monday, February 25, 2019

digital books?




Today is the 5th day of the 8th week, the 21st day of the 2nd month, the 52nd day of 2019, and:

Card Reading Day
Discover Girl Day
International Mother Language Day - a worldwide annual observance to promote awareness of linguistic and cultural diversity, and promote multilingualism
Introduce a Girl to Engineering Day
National Grain-Free Day
National Sticky Bun Day
Single Tasking Day
The Great American Spit Out ((just in case you were wondering, it is a campaign against chewing tobacco))
The first day of the Birth Anniversary of Fifth Druk Gyalpo, celebrated until February 23. (Bhutan)
The first day of the Musikahan Festival, celebrated until February 27. (Tagum City, Philippines)
ON THIS DAY...

1804 – The first self-propelling steam locomotive makes its outing at the Pen-y-Darren Ironworks in Wales.

1828 – Initial issue of the Cherokee Phoenix is the first periodical to use the Cherokee syllabary invented by Sequoyah.

1842 – John Greenough is granted the first U.S. patent for the sewing machine.

1848 – Karl Marx and Friedrich Engels publish The Communist Manifesto.

1874 – The Oakland Daily Tribune publishes its first edition.

1878 – The first telephone directory is issued in New Haven, Connecticut.

1885 – The newly completed Washington Monument is dedicated.

1918 – The last Carolina parakeet dies in captivity at the Cincinnati Zoo.

1947 – In New York City, Edwin Land demonstrates the first "instant camera", the Polaroid Land Camera, to a meeting of the Optical Society of America.

1948 – NASCAR is incorporated.

1970 - Jackson 5 make TV debut on "American Bandstand"

1972 – The Soviet unmanned spaceship Luna 20 lands on the Moon.

1981 - NASA launches Comstar D-4

1990 - "The Batman Theme" by Danny Elfman wins Grammy Award for Best Instrumental Composition at 32nd Annual Grammy Awards

1995 – Steve Fossett lands in Leader, Saskatchewan, Canada becoming the first person to make a solo flight across the Pacific Ocean in a balloon.

1996 - Soyuz TM-23, launched into orbit

2014 - 10 words from the 15th C Voynich manuscript have been decoded

Quote of the day:
"The greatest gift is the passion for reading. It is cheap, it consoles, it distracts, it excites, it gives you knowledge of the world and experience of a wide kind."
~ Elizabeth Hardwick, American literary critic, novelist, and short story writer, The Paris Review, interview

As the girls have gotten older, they don't ask to have books read to them as often, although reading is still very much a part of the bedtime routine. I remember my kids going through this phase, when toys and TV seemed much more interesting than the written word. I remember being very worried, concerned enough to discuss it with Dr Wall, our pediatrician. A very old-fashioned doctor, he leaned back and considered me for a moment, then asked "Do you read for enjoyment?" Of course I said that I did, and he inquired if my kids ever saw me reading a book. Obviously they had, and then he told me that sooner or later, they would eventually return to reading as a pastime because they saw me doing it and it obviously was something I really enjoyed. But my concern with my granddaughters is that with the advent of iPads and phones and digital books, they don't actually see anyone reading a book for the most part. I have been at pains to show them that when Grandmom is staring at her phone, she is actually reading, but I have to admit, I am not always doing so. I know both of their parents read, especially when studying or researching, but they too are often on a laptop or other device.




Their parents take them to the library, have always read to them and the girls have many books of their own! I'm sure it will be fine and the girls will discover the escape route into a wider, more fantastical world eventually, but the impact of digital books it is one of those things I ponder about in the odd moments….

0 Comments

|

Add Comment

| Permalink | Thursday, February 21, 2019

ignorant about ignorance?




Today is the 3rd day of the 8th week, the 19th day of the 2nd month, the 50th day of 2019, and:

International Tug-of-War Day
Iwo Jima Day
National Chocolate Mint Day
National Lash Day
National Vet Girls ROCK Day
Travel Africa Day
Prevent Plagiarism Day
ON THIS DAY IN:

842 - Medieval Iconoclastic Controversy ends as a council in Constantinople formally reinstates the veneration of icons in churches

1771 - Messier adds M46-M49 to his catalog (galactic clusters in Puppis & Hydra & galaxy in Virgo)

1819 – British explorer William Smith discovers the South Shetland Islands and claims them in the name of King George III.

1878 – Thomas Edison patents the phonograph.

1910 - English premiere of Richard Strauss' "Elektra"

1922 - Ed Wynn becomes the first talent to sign as a radio entertainer

1942 – United States President Franklin D. Roosevelt signs executive order 9066, allowing the United States military to relocate Japanese Americans to internment camps.

1960 – China successfully launches the T-7, its first sounding rocket.

1963 - "The Feminine Mystique" by Betty Friedan, widely credited as the start of second-wave feminism, was published.

1968 - "Mister Rogers' Neighborhood" debuts on NET (now PBS)

1973 - "Tie a Yellow Ribbon Round the Ole Oak Tree" single released by Dawn featuring Tony Orlando (Billboard Song of the Year 1973)

1976 – Executive Order 9066, which led to the relocation of Japanese Americans to internment camps, is rescinded by President Gerald Ford's Proclamation 4417.

1977 - France performs nuclear test at Mururoa atoll

1977 - Space shuttle Enterprise makes first Test flight atop a 747 jetliner

1985 – William J. Schroeder becomes the first recipient of an artificial heart to leave hospital.

1985 - Canned and bottled Cherry Coke introduced by Coca-Cola

1985 - Mickey Mouse welcomed in China

1990 - Soyuz TM-9 lands

1996 - Howard Stern Radio Show premieres in York PA on WQXA 105.7 FM

1997 - FCC makes available 311 for non-emergency calls & 711 for hearing or speech-impaired emergency calls

1998 - Soyuz TM-26 lands

2002 – NASA's Mars Odyssey space probe begins to map the surface of Mars using its thermal emission imaging system.

2007 - Blogging website Tumblr is founded by David Karp in New York

Quote of the day:
"Either the United States will destroy ignorance or ignorance will destroy the United States."
~ W.E.B. Du Bois, American sociologist, historian, civil rights activist, Pan-Africanist, author, writer and editor, in a speech at Harpers Ferry, Virginia, August 1906

As we talk about taxes, I have heard more than one person complain either about sales tax, property tax, or income taxes that are raised for the benefit of schools. The most common comment is something along the lines of "I don't have any children. Why should I pay for someone else's?". I have also heard it said, usually by proponents of zero population growth, that there should be a limit to the number of dependents allowed as deductions, again the reasoning being that they shouldn't have to pay for someone else to have kids. And then there is the drive for vouchers – parents who choose to send their kids to private and/or religious schools want to siphon off their tax dollars away from the general education fund.

Teachers are treated like disposable assets instead of the education professionals they are, and getting them a pay raise seems difficult if not impossible. Schools are under-staffed and lack supplies – unless you live in certain privileged zip codes or go to private schools. Curriculums are altered to follow the agendas of politicians – history is altered with sins of omission, the liberal arts are considered "soft" and unnecessary, science is lumped as theory, and "alternative" points of view are touted as needing to be stressed.




The result? Being educated has come to mean being trained to work, and the breadth of learning how to think critically is no longer considered a desirable or valued outcome. We as a nation have become ignorant even as we become more immersed in technology – a dangerous combination.

0 Comments

|

Add Comment

| Permalink | Tuesday, February 19, 2019

why haven't you answered yet?




Today is the 5th day of the 7th week, the 15th day of the 2nd month, the 46th day of 2019, and:

Angelman Syndrome Day
Annoy Squidward Day (AKA Your Boss as per Sponge Bob Squarepants)
Love Reset Day
Lupercalia
National Caregivers Day
National Gumdrop Day
National Hippo Day
National I Want Butterscotch Day
National Woman's Heart Day
No One Eats Alone Day
Remember the Maine Day
Singles Awareness Day
St Skeletor's Day
Singles Awareness Day
Susan B Anthony Day
World Information Architecture Day
Women in Blue Jeans Day


Quote of the Day:
"This feature of being able to know whether your partner read your text message may have the power to create and/or increase feelings and behavior similar to symptoms of attachment anxiety and make relationships more fragile."
~ Dr. Danielle Forshee, a psychologist and relationship therapist, tells Digg how the read receipts on our smartphone apps can complicate relationships.

Remember back in the day when if the phone rang at an inconvenient moment, you just ignored it? "if it is important, they'll call back" my father always said. Or when you would mail a letter that you spent a couple hours or maybe even a couple of days writing, knowing that you were going to have to wait days if not weeks or even months before getting an answer? Then we graduated to answering machines and faxes that demanded attention a little more quickly, which morphed into emails > texts > IMs, each with an increasing burden of immediate response. No matter what kind of relationship – professional, customer, personal, family – the expectation that you treat every communication as urgent and respond quickly has intensified, and the speed of your response is somehow considered an indicator of the strength of said connection.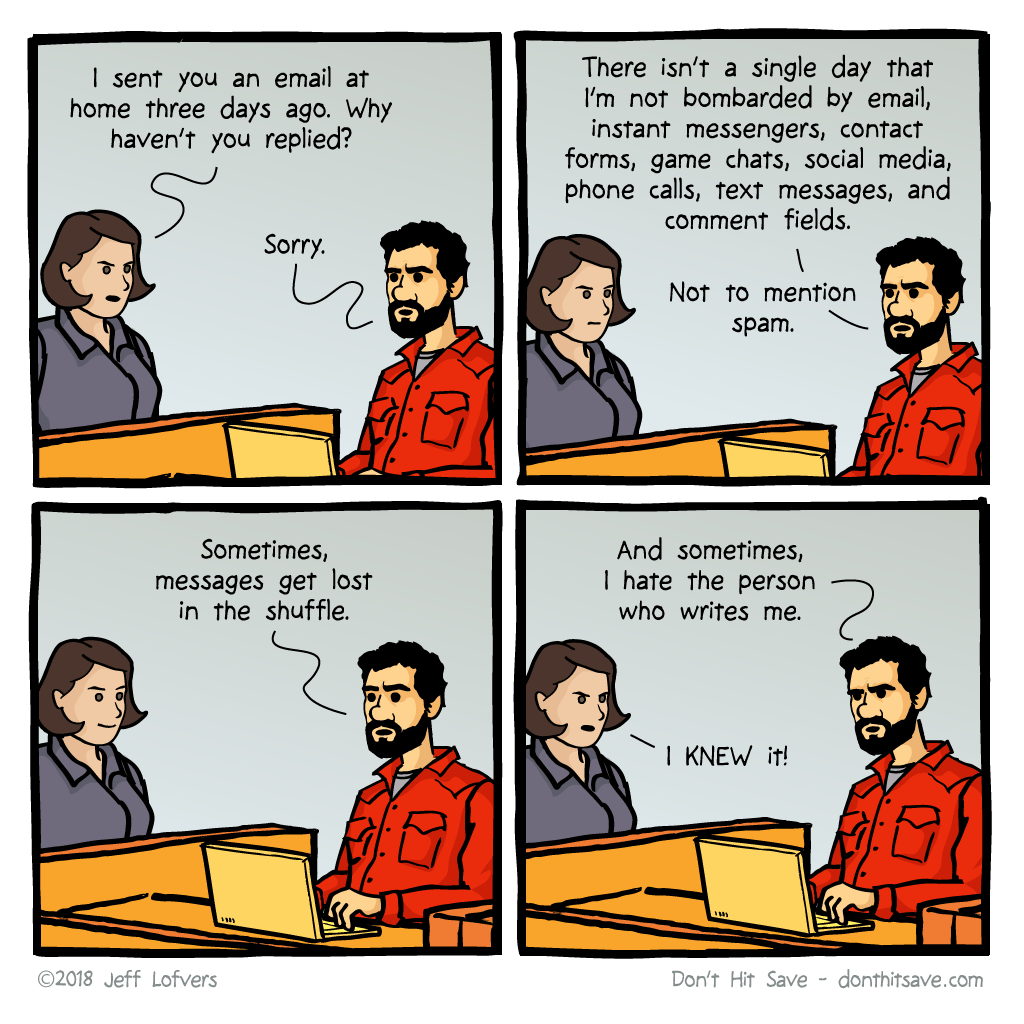 So yes, I think in both my "real" life and my 2nd life, the weight of expectation of an answer has indeed complicated things and caused angst.

0 Comments

|

Add Comment

| Permalink | Friday, February 15, 2019

when Cupid's arrows fall short....




Today is the 4th day of the 7th week, the 14th day of the 2nd month, the 45th day of 2019, and:

Frederick Douglas Day
International Book Giving Day
International Quirkyalone Day
League of Women Voters Day
Library Lovers Day
National Call in Single Day
National Cream-Filled Chocolates Day
National Ferris Wheel Day
National Have a Heart Day
National Organ Donor Day
National Women's Heart Day
Pet Theft Awareness Day
Race Relations Day
Read to Your Child Day
Valentine's Day
(World) Congenital Heart Defect Awareness Day
World Sound Healing Day

ON THIS DAY IN ...

1747 - Astronomer James Bradley presents his discovery of the wobbling motion of the Earth on its axis to the Royal Society, London

1794 - first US textile machinery patent granted, to James Davenport, Philadelphia

1849 = In New York City, James Knox Polk becomes first serving US President to have his photograph taken (by Matthew Brady).

1876 – Alexander G. Bell & Elisha Gray apply separately for telephone patents; Supreme Court eventually rules Bell rightful inventor

1894 - Venus is both a morning star & evening star

1895 - Oscar Wilde's final play, "The Importance of Being Earnest," opened at the St. James' Theatre in London.

1899 – Voting machines are approved by the U.S. Congress for use in federal elections.

1920 – The League of Women Voters is founded in Chicago.

1924 – The Computing-Tabulating-Recording Company changes its name to International Business Machines Corporation (IBM).

1931 - The original "Dracula" film starring Bela Lugosi as the titular vampire, is released

1961 – Discovery of the chemical elements: Element 103, Lawrencium, is first synthesized at the University of California.

1972 - Luna 20 (Russia) launched to orbit and soft landing on Moon

1976 - US performs nuclear test at Nevada Test Site

1978 - first "micro on a chip" patented by Texas Instruments

1980 - "West Side Story" opens at Minskoff Theater NYC for 341 performances

1980 - US launches Solar Maximum Mission Observatory to study solar flares

1985 - "Whitney Houston" debut album by Whitney Houston is released (Grammy Award Best Pop Vocal Performance, Female 1986, Billboard Album of Year 1986)

1989 - Supreme Leader of Iran, Ayatollah Khomeini issues a fatwa calling for the death of Salman Rushdie and his publishers due to his novel "Satanic Verses". A bounty was also place on his head.

1990 – The Voyager 1 spacecraft takes the photograph of planet Earth that later become famous as Pale Blue Dot.

2000 – The spacecraft NEAR Shoemaker enters orbit around asteroid 433 Eros, the first spacecraft to orbit an asteroid.

2003 - Dolly the sheep - the first mammal cloned from an adult - was put to death at age 6 due to premature aging and disease.

2005 – YouTube is launched by a group of college students, eventually becoming the largest video sharing website in the world and a main source for viral videos.

2011 - The TV game show "Jeopardy!" began airing the first of three episodes pitting human players Brad Rutter and Ken Jennings against an IBM computer named "Watson."


Quote of the day:
"The potential to develop the heart-mind is truly limitless. Myths and ideas that limit us can fall away, and the heart opens to reveal love."
~ Cator Shachoy, "Valentine's Day Buddhist Heart Replacement"

This day dedicated to love and romance can be a bit hard on those of us who are alone. Yes I know there is something I could do about it in the way of being more social, going out to meetings, being more chatty in world when I am indulging in a 2nd Life, joining dating sites or making it clear in forums that I am seeking and available for connection. Been there done that – and I treasure the memories generated. There is just a feeling of not wanting to force the issue right now. There are worse things than being alone.





But today can be a bit of a tough day.

0 Comments

|

Add Comment

| Permalink | Thursday, February 14, 2019