Carol H Tucker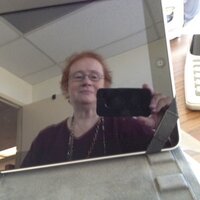 Passionate about knowledge management and organizational development, expert in loan servicing, virtual world denizen and community facilitator, and a DISNEY fan



Contact Me




Subscribe to this blog
beladona Memorial

Be warned:in this very rich environment where you can immerse yourself so completely, your emotions will become engaged -- and not everyone is cognizant of that. Among the many excellent features of SL, there is no auto-return on hearts, so be wary of where your's wanders...


Navigation Calendar
Days with posts will be linked
Most Recent Posts

Day 12




Today is the 5th day of the 2nd week, the 13th day of the 1st month, the 13th day of 2023, and:

Curried Chicken Day
Feast of Fabulous Wild Men Day
Health Weight, Health Look Day
International Kiss a Ginger Day
National Hot Tea Day
National Marzipan Day
National Pharmacist Day
Stick to Your New Year's Resolution Day
Work Harder Day
On this day in:

475 – Byzantine Emperor Zeno is forced to flee his capital at Constantinople, and his general, Basiliscus gains control of the empire.[1]

1554 – Bayinnaung, who would go on to assemble the largest empire in the history of Southeast Asia, is crowned King of Burma.

1616 – The city of Belém, Brazil is founded on the Amazon River delta, by Portuguese captain Francisco Caldeira Castelo Branco.

1866 – The Royal Aeronautical Society is formed in London.

1903 - Harry Houdini performs at Rembrandt theater, Amsterdam

1908 - A long-distance radio message is sent from the Eiffel Tower for the first time.

1911 – The University of the Philippines College of Law is formally established; three future Philippine presidents are among the first enrollees.

1915 – The United States House of Representatives rejects a proposal to require states to give women the right to vote.

1932 – Hattie Caraway becomes the first woman elected to the United States Senate.

1939 - Timely Comics (later Marvel) founded by American publisher Martin Goodman in New York

1959 - American record company Motown is founded by Berry Gordy Jr. as Tamla Records

1966 - "Batman", starring Adam West as Batman, Burt Ward as Robin, and Cesar Romero as The Joker, debuts on ABC

1967 – Dr. James Bedford becomes the first person to be cryonically preserved with intent of future resuscitation. ((it is still frozen))

1971 - "All in the Family" premieres on CBS featuring 1st toilet flush on TV

1983 - Brooks Robinson and Juan Marichal elected to the Baseball Hall of Fame

1986 – Space Shuttle program: Congressman (and future NASA Administrator) Bill Nelson lifts off from Kennedy Space Center aboard Columbia on mission STS-61-C as a payload specialist.

1997 – Space Shuttle program: Atlantis launches from the Kennedy Space Center on mission STS-81 to the Russian space station Mir, carrying astronaut Jerry M. Linenger for a four-month stay on board the station, replacing astronaut John E. Blaha

1998 – Nineteen European nations agree to forbid human cloning.

2001 – Downtown Disney opens to the public as part of the Disneyland Resort in Anaheim, California.

2005 – Deep Impact launches from Cape Canaveral on a Delta II rocket. It completed its mission, but flew on; communication was lost in August 2013

2007 - Comet McNaught reaches perihelion becoming the brightest comet in more than 40 years.

2023 - NASA Voyager1 is 22 hrs 05 mins 07 secs of light-travel time from Earth

Quote of the day:
"Not everything that is faced can be changed, but nothing can be changed until it is faced."
~ James Baldwin, American writer and civil rights activist




It's one of those days….