Carol H Tucker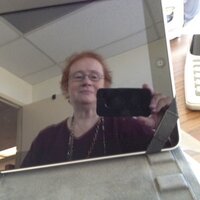 Passionate about knowledge management and organizational development, expert in loan servicing, virtual world denizen and community facilitator, and a DISNEY fan



Contact Me




Subscribe to this blog
beladona Memorial

Be warned:in this very rich environment where you can immerse yourself so completely, your emotions will become engaged -- and not everyone is cognizant of that. Among the many excellent features of SL, there is no auto-return on hearts, so be wary of where your's wanders...


Navigation Calendar
Days with posts will be linked
Most Recent Posts

day 13 - Friday the 13th




Today is the 6th day of the 2nd week, the 13th day of the 1st month, the 13th day of 2023 - and it is Rubber Duckie's birthday!

Rubber Duckies have actually been around since the 1800's, when they were actually made of rubber and sold as chew toys. Peter Cannine applied for a patent of the sculpure of the familiar toy back in 1947, which he received two years later, and apparently it was a good seller, altho unless I had one at a very young age, I didn't have one. Then, on February 25th, 1970, in episode 78 of the first season, Sesame Street introduced THE Rubber Duckie as Ernie's favorite toy in a catchy little tune that prompty became a Billboard hit. The song reached #10 on the Top Hits list, when Sesame Street released their first album on September 26th of that same year, and earned Ernie a place in the list of "one hit wonders". So why January 13th as Rubber Duckie's birthday? Supposedly on that day in 1969 was when Jim Henson bought it, so Rubber Duckie is 54 years old today. I couldn't find when it was made a National holiday, but in 2013, the rubber duck was inducted into the Toy Hall of Fame

It is a song that both of my kids learned and sang with me every night during bathtime. It is a song that my granddaughters learned and sang with me when I would give them a bath. . Wll of us can still sing it, and have on occassion for no reason at all, complete with the "squeek squeek" sound effects in the appropriate place.




Those are memories that I treasure, and never fail to make me smile.

Happy Birthday, Rubber Duckie!