Carol H Tucker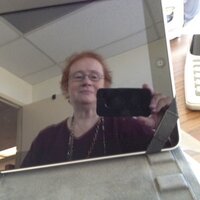 Passionate about knowledge management and organizational development, expert in loan servicing, virtual world denizen and community facilitator, and a DISNEY fan



Contact Me




Subscribe to this blog
beladona Memorial

Be warned:in this very rich environment where you can immerse yourself so completely, your emotions will become engaged -- and not everyone is cognizant of that. Among the many excellent features of SL, there is no auto-return on hearts, so be wary of where your's wanders...


Navigation Calendar
Days with posts will be linked
Most Recent Posts

Day 25

Today is the 4th day of the 4th week, the 25th day of the 1st month, the 25th day of 2023, and:
A Room of One's Own Day
Burns Supper - no this has nothing to do with whether or not you managed to get the evening meal on the table. It's Robert Burns Day
Fluride Day
Library Shelfie Day
Macintosh Computer Day - the new computer was introduced via a famous Super Bowl ad on January 22nd back in 1984, presented it on the 24th, and it went on sale the 25th.
National Irish Coffee Day
National Opposite Day
The past couple of days I have been dealing with a fuzzy screen with the tiny gridlines showing and a red tint on the right portion of the display. At first I thought it might be my graphics card, but realizing my montor was amout 12 years old, suriving three computers, I decided it must be the monitor. And so I ordered a new one, rather hesitantly. Amazon delivered it to my doorstep - which was worrying because I was in the office today and I do live in a rather large apartment building, and it sat there for about four hours. Of course, it didn't occur to anyone to put the box insice another box, so it was obviously a piece of computer equipment just sitting there and begging to be taken. But I was lucky and it was there when I got home. Took me abut an hour to move things out of the way, get the old monitor wires detangled and unplugged, then get the new wires/plugs in the right places. With some trepidation, I turned the monitor, then the computer on -- and behold! I had done it correctly and now have a new screen. Nothing huge or fancy, altho I was genuinely tempted. I'll probably replace it with something else when I decide to get a new rig, but for right now, a modest 23" model is just about my speed, and it fits the room I have on my desk.




As for the rest of the day, I'm still slogging through the year end reports. Today was "everyone in" day and the office felt very crowded with all eight of us there.

And no, the Libre2 reader still hasn't arrived.