Carol H Tucker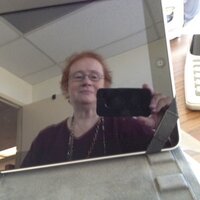 Passionate about knowledge management and organizational development, expert in loan servicing, virtual world denizen and community facilitator, and a DISNEY fan



Contact Me




Subscribe to this blog
beladona Memorial

Be warned:in this very rich environment where you can immerse yourself so completely, your emotions will become engaged -- and not everyone is cognizant of that. Among the many excellent features of SL, there is no auto-return on hearts, so be wary of where your's wanders...


Navigation Calendar
Days with posts will be linked
Most Recent Posts

have a holly, jolly Christmas




Today is the 4th day of the 49th week, the 7th day of the 12th month, the 341st day of 2022, and:

International Civil Aviation Day
Letter Writing Day
National Cotton Candy Day
National Fire Safety Council Day
National Pearl Harbor Remembrance Day
Special Kids Day
Quote of the day:
"Life is something to do when you can't get to sleep."
~ Fran Lebowitz, American author, public speaker, and occasional actor

Today I am physically in the office, and listening to the stories told around me. The new credit analyst man had an accident while driving in, slipped on a slick spot and ended up in a ditch – he's fine but the car is not. The new lender has an elderly father who is holding on to his life by a thread. Bossman has two aged parents, and no sibling support as he tries to navigate through care and financial issues. The Loan Admin's mother has chronic back pain and her son is taking her for a second opinion because it has gone on since the spring. And I have two children on complete disability, one coping with pain and issues from surviving cancer, the other undergoing treatment for stage 4C colon cancer. All of this is being acerbated by a very ambitious loan closing schedule, and the press of the holidays.

There is a well of resentment swelling up that I keep dampening down – if we were rich and/or famous, healthcare would be easier. Doctors wouldn't just shrug their shoulders and fling out their hands, they would address the problem because we wouldn't be hamstrung by insurance approvals. No wonder the life expectancy for everyone but the 1% is declining! Meanwhile, I am playing Christmas music and working, not only on the tasks at hand, but trying not to drown in a morass of sadness or dwell on the gloomy stuff.




Try to be a little more considerate of others, try not to be too sensitive or react strongly to something that hits you the wrong way, for you don't know what they going through.