Carol H Tucker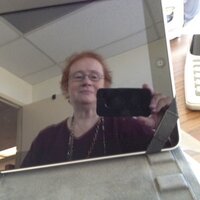 Passionate about knowledge management and organizational development, expert in loan servicing, virtual world denizen and community facilitator, and a DISNEY fan



Contact Me




Subscribe to this blog
beladona Memorial

Be warned:in this very rich environment where you can immerse yourself so completely, your emotions will become engaged -- and not everyone is cognizant of that. Among the many excellent features of SL, there is no auto-return on hearts, so be wary of where your's wanders...


Navigation Calendar
Days with posts will be linked
Most Recent Posts

day 18 - oh bother




Today is the 4th day of the 3rd week, the 18th day of the 1st month, the 18th day of 2023, and there are only 339 shopping days until Christmas

Quote of the day:
"Sometimes the smallest things take up the most room in your heart"
~ Winnie the Pooh

Today is Winnie the Pooh day, set on this day because it is the birthday of the author AA Milne 141 years ago. The original books were published back in 1921, and entered the public domain this year, altho the Disney version is still firmly under copyright. Disney has been at odds with the Stephen Slesinger Company, a Florida literary agency that bought the original merchandising rights to the Bear of Little Brain back in 1929, and who want a huge royalty settlement from the House of the Mouse. After years in court, it was finally decided that because in 1983, Disney had bought out the beneficiaries of the Pooh Properties for a onetime $350,000,000 settlement, they didn't have to pay royalties, but that their copyright did not keep Winnie the Pooh from becoming available. And because it is in the public domain, we can look forward to such moves as Winnie the Pooh: Blood and Honey, which Disney is planning on countering with giving Winnie a makeover and creating a new, younger gang inhabiting the Five Acre Woods. The new revamped group will start in a new movie with plans to follow with an animated series




One can only hope that Disney does a good job with this redo, especially given the quality of the original's animation and soundtrack. Tampering with beloved icons and childhood memories is risky business at best.