Carol H Tucker

Passionate about knowledge management and organizational development, expert in loan servicing, virtual world denizen and community facilitator, and a DISNEY fan



Contact Me




Subscribe to this blog
beladona Memorial

Be warned:in this very rich environment where you can immerse yourself so completely, your emotions will become engaged -- and not everyone is cognizant of that. Among the many excellent features of SL, there is no auto-return on hearts, so be wary of where your's wanders...


kala

(¤´¨)
¸.·´¸.·*´¨) ¸.·*¨)
(¸.·´ (¸.·`¤"If you will practice being fictional for awhile, you will understand that fictional characters are sometimes more real than people with bodies and heartbeats." -- Richard Bach


Navigation Calendar
Days with posts will be linked
Most Recent Posts

TGIF




Today is the 6th day of the 29th week, the 20th day of the 7th month, the 201st day of 2018, and:

Independence Day -- Colombia from Spain in 1810.
International Cake Day
International Chess Day
Moon Day
Nap Day
National Fortune Cookie Day
National Lollipop Cay
National Ugly Truck Contest Day
Space Exploration Day
World Jump Day


ON THIS DAY IN ...

1738 – Canadian explorer Pierre Gaultier de Varennes et de La Vérendrye reaches the western shore of Lake Michigan.

1807 – Nicéphore Niépce is awarded a patent by Napoleon for the Pyréolophore, the world's first internal combustion engine, after it successfully powered a boat upstream on the river Saône in France.

1885 – The Football Association legalizes professionalism in association football under pressure from the British Football Association.

1903 – The Ford Motor Company ships its first automobile.

1940 – California opens its first freeway, the Arroyo Seco Parkway.

1950 – In Philadelphia, Harry Gold pleads guilty to spying for the Soviet Union by passing secrets from atomic scientist Klaus Fuchs.

1960 – The Polaris missile is successfully launched from a submarine, the USS George Washington, for the first time.

1968 – The first International Special Olympics Summer Games are held at Soldier Field in Chicago, with about 1,000 athletes with intellectual disabilities.

1969 – Apollo 11's crew successfully makes the first manned landing on the Moon in the Sea of Tranquility. Americans Neil Armstrong and Buzz Aldrin become the first humans to walk on the Moon six and a half hours later.

1976 – The American Viking 1 lander successfully lands on Mars.

1977 – The Central Intelligence Agency releases documents under the Freedom of Information Act revealing it had engaged in mind-control experiments.

1997 – The fully restored USS Constitution (AKA Old Ironsides) celebrates its 200th birthday by setting sail for the first time in 116 years.

1999 - After 38 years at the bottom of the Atlantic, astronaut Gus Grissom's Liberty Bell 7 Mercury capsule was recovered.

2018 - NASA Voyager is 19 hrs 41 mins 36 secs of light-travel time from Earth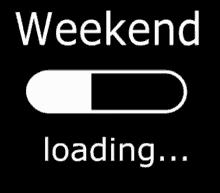 Now if you will exuse me,. I'll go back to wishing my life away, waiting for those two glorious days off....



0 Comments

|

Add Comment

| Permalink | Friday, July 20, 2018

kids are the future of the planet




Today is the 4th day of the 29th week, the 18th day of the 7th month, the 199th day of 2018, and:

National Caviar Day
National Hot Dog Day
National Sour Candy Day
Nelson Mandela International Day -- Nelson Mandela, a leading anti-apartheid figure and South Africa's first black president, was born in Mvezo 100 years ago
Perfect Family Day
Take Your Poet to Work Day
World Listening Day


ON THIS DAY IN ...

1290 – King Edward I of England issues the Edict of Expulsion, banishing all Jews (numbering about 16,000) from England; this was Tisha B'Av on the Hebrew calendar, a day that commemorates many Jewish calamities.

1334 – The bishop of Florence blesses the first foundation stone for the new campanile (bell tower) of the Florence Cathedral, designed by the artist Giotto di Bondone.

1870 – The First Vatican Council decrees the dogma of papal infallibility. He is only infallible when speaking of a divine revelation he has received, and since that time, the only example of an ex cathedra decree took place in 1950, when Pope Pius XII defined the Assumption of Mary as an article of faith.

1872 – The Ballot Act 1872 in the United Kingdom introduced the requirement that parliamentary and local government elections be held by secret ballot.

1914 – The U.S. Congress forms the Aviation Section, U.S. Signal Corps, giving official status to aircraft within the U.S. Army for the first time.

1925 – Adolf Hitler publishes Mein Kampf.

1927 - Baseball Hall of Famer Ty Cobb got his 4,000th career hit.

1942 – The Germans test fly the Messerschmitt Me 262 using its jet engines for the first time.

1966 – Gemini 10 is launched from Cape Kennedy on a 70-hour mission that includes docking with an orbiting Agena target vehicle.

1968 – Intel is founded in Mountain View, California.

1992 – A picture of Les Horribles Cernettes was taken, which became the first ever photo posted to the World Wide Web.

1999 - David Cone of the New York Yankees pitched the 14th perfect game in modern major league baseball history in a game against the Montreal Expos.



Quote of the day:
"There can be no keener revelation of a society's soul than the way in which it treats its children."
~ Nelson Mandela

12 boys and their soccer coach rescued from a cave in northern Thailand and the entire world, including the US, holds its breath and gets hourly updates on their condition until their ordeal is over.

Somewhere between 1,425 - 1720 children [give or take a thousand or so], some under the age of five are taken from their parents and mistreated – held in horrible conditions -- and a huge amount of the US citizenry shrugs and says "what can you expect? They're illegal aliens". Elon Musk doesn't offer to help them





They're children and they are scared, lonely and desperate.

0 Comments

|

Add Comment

| Permalink | Wednesday, July 18, 2018

one man's traitor is another man's hero






Today is the 3rd day of the 29th week, the 17th day of the 7th month, the 198th day of 2018 [1ith only 160 shopping days until Christmas], and:
ON THIS DAY IN ...

1821 - Spain ceded Florida to the United States.

1840 - Samuel Cunard arrives at Halifax, Nova Scotia, with his daughter on his first steamship, the paddle steamer Britannia.

1867 – Harvard School of Dental Medicine is established in Boston, Massachusetts. It is the first dental school in the U.S. that is affiliated with a university.

1899 – NEC Corporation is organized as the first Japanese joint venture with foreign capital.

1902 – Willis Carrier creates the first air conditioner in Buffalo, New York.

1938 – Douglas Corrigan takes off from Brooklyn to fly the "wrong way" to Ireland and becomes known as "Wrong Way" Corrigan.

1955 – Disneyland is dedicated and opened by Walt Disney in Anaheim, California.

1962 – Nuclear weapons testing: The "Small Boy" test shot Little Feller I becomes the last atmospheric test detonation at the Nevada National Security Site.

1975 - an Apollo spaceship docked with a Soyuz spacecraft in orbit in the first superpower linkup of its kind.

1984 – The national drinking age in the United States was changed from 18 to 21.

1985 – Founding of the EUREKA Network by former head of states François Mitterrand (France) and Helmut Kohl (Germany).

1989 – First flight of the B-2 Spirit Stealth Bomber.

2018 - NASA Voyager is 19 hrs 41 mins 08 secs of light-travel time from Earth



Even before the Helenski press conference, the divide in the way President Trump is perceived is vast

To his supporters:

John McNaughton painted this picture of President Trump and named it "Respect The Flag." The painter says, "I painted President Trump picking up a shredded and trampled flag off the football field. He holds a wet cloth in his right hand, as he attempts to clean it. I respect America. I respect the flag, the anthem, and the President; because he doesn't back down to those who do not."








To his detractors:

This article in the Irish Times pretty much says it all: https://www.irishtimes.com/opinion/fintan-o-toole-trial-runs-for-fascism-are-in-full-flow-1.3543375







Quote of the day:

"Democracy consists of choosing your dictators, after they've told you what you think it is you want to hear."

~ Alan Coren, English humourist, writer and satirist

0 Comments

|

Add Comment

| Permalink | Tuesday, July 17, 2018

Coexist




Today is the 4th day of the 28th week, the 11th day of the 7th month, the

All American Pet Photo Day
Bowdler's Day – In 1754, Thomas Bowdler was born and became the world's first editor to change classics in the name of "decency and family values". It is a day to celebrate the need for free speech
Chick-fil-A's Cow Appreciation Day
Day of The Five Billion – the approximate day in 1987 the human population reached five billion; also a TV movie
Free Slurpee Day [7-11's Birthday]
Make Your Own Sundae Day
National Blueberry Muffin Day
National Cheer up the Lonely Day
National Mojito Day
National Rainier Cherries Day
National Swimming Pool Day
World Population Day


ON THIS DAY IN ...

813 – Byzantine emperor Michael I, under threat by conspiracies, abdicates in favor of his general Leo the Armenian, and becomes a monk (under the name Athanasius).

1405 – Ming admiral Zheng He sets sail to explore the world for the first time.

1576 – Martin Frobisher sights Greenland.

1735 – Mathematical calculations suggest that it is on this day that dwarf planet Pluto moved inside the orbit of Neptune for the last time before 1979.

1801 – French astronomer Jean-Louis Pons makes his first comet discovery. In the next 27 years he discovers another 36 comets, more than any other person in history.

1848 – Waterloo railway station in London opens.

1859 - Big Ben, the great bell inside the famous London clock tower, chimed for the first time.

1889 – Tijuana, Mexico, is founded.

1893 – The first cultured pearl is obtained by Kokichi Mikimoto.

1895 – Brothers Auguste and Louis Lumière demonstrate movie film technology to scientists.

1897 – Salomon August Andrée leaves Spitsbergen to attempt to reach the North Pole by balloon. He later crashes and dies.

1914 – Baseball Hall of Famer Babe Ruth made his major league debut as a pitcher for the Red Sox at Fenway Park in Boston.

1919 – The eight-hour day and free Sunday become law for workers in the Netherlands.

1922 – The Hollywood Bowl opens.

1924 – Eric Liddell won the gold medal in 400m at the 1924 Paris Olympics, after refusing to run in the heats for 100m, his favoured distance, on the Sunday

1934 – Engelbert Zaschka of Germany flies his large human-powered aircraft, the Zaschka Human-Power Aircraft, about 20 meters at Berlin Tempelhof Airport without assisted take-off.

1960 – To Kill a Mockingbird by Harper Lee is first published, in the United States.

1962 – First transatlantic satellite television transmission.

1962 – At a press conference, NASA announces lunar orbit rendezvous as the means to land astronauts on the Moon, and return them to Earth.

1972 – The first game of the World Chess Championship 1972 between challenger Bobby Fischer and defending champion Boris Spassky starts.

1979 – America's first space station, Skylab, is destroyed as it re-enters the Earth's atmosphere over the Indian Ocean.

1994 – PTV is introduced as a kids programming block for PBS to broadcast educational programming to underprivileged children.

2018 - NASA Voyager is 19 hrs 40 mins 14 secs of light-travel time from Earth



Quote of the day:

"If we don't change direction soon, we'll end up where we're going."

~ Professor Irwin Corey, American stand-up comic, film actor and activist, often billed as The World's Foremost Authority



One of the recent trends that makes me the most uncomfortable – and by that I mean I genuinely get worried – is the spate of reported incidents in which white people either call the police because a minority is doing something in their vicinity even if that activity is totally innocuous or they suddenly start ranting [apparently triggered by a t-shirt or a head covering or overhearing any language by English]. The incidents are just plain ugly and I am personally ashamed of the lack of empathy and tolerance on display,








See? Why can't we ALL just get along?

0 Comments

|

Add Comment

| Permalink | Wednesday, July 11, 2018

it's THAT day again




Today is the 2nd day of the 28th week, the 9th day of the 7th month, the 190th day of 2018, and:

Call of the Horizon Day
Fashion Day
Independence Day -- the United Provinces of South America (Argentina) from Spain in 1816 and South Sudan from Sudan in 2011.
International Town Criers Day
Martyrdom of the Bab
National Don't Put all our Eggs in One Omelet Day
National No Bra Day
National Sugar Cookie Day


ON THIS DAY IN ...

1357 – Emperor Charles IV assists in laying the foundation stone of Charles Bridge in Prague.

1811 – Explorer David Thompson posts a sign near what is now Sacajawea State Park in Washington state, claiming the Columbia District for the United Kingdom.

1850 – Persian prophet Báb is executed in Tabriz, Persia.

1877 – The inaugural Wimbledon Championships begins.

1893 – Daniel Hale Williams, American heart surgeon, performs 1st successful open-heart surgery in United States without anesthesia.

1922 – Johnny Weissmuller swims the 100 meters freestyle in 58.6 seconds breaking the world swimming record and the 'minute barrier'.

1937 – The silent film archives of Fox Film Corporation are destroyed by the 1937 Fox vault fire.

1955 – The Russell–Einstein Manifesto calls for a reduction of the risk of nuclear warfare.

1960 - Niagara Falls Ontario - Roger Woodward survives 162 foot plunge over the Horseshoe Falls because he is wearing a lifejacket;

1962 – Starfish Prime tests the effects of a nuclear test at orbital altitudes.

1993 – The Parliament of Canada passes the Nunavut Act leading to the 1999 creation of Nunavut, dividing the Northwest Territories into arctic (Inuit) and sub-arctic (Dene) lands based on a plebiscite.

1995 - The rock band the Grateful Dead played their last concert, at Soldier Field in Chicago, after a 30-year run, much of it spent on the road. (Lead guitarist Jerry Garcia died the following month.)

1997 - Boxer Mike Tyson was banned from the ring and fined $3 million for biting opponent Evander Holyfield's ear.

2002 - The baseball All-Star game in Milwaukee finished in a 7-7 tie after 11 innings when both teams ran out of pitchers.

2018 - NASA Voyager is 19 hrs 39 mins 57 secs of light-travel time from Earth



Monday mornings are not my favorite. In fact it wouldn't be terribly far-fetched to say that I really dislike them. Just knowing the next day is Monday actually colors my Sunday evening. A bit to my surprise, I have found that there is actually a Monday Morning Syndrome, also referred to as MMS, is which can be described as a severe medical condition in which one has bad events occurring one after another. Folks show signs of tiredness, stress and anxiety. Most of what I have read blame the fact that we spend the entire weekend doing things totally different than our weekly activities, complete with eating and drinking differently, which impacts how we function. Of course, the recommendations to address it have all to do with eating healthy, getting regular exercise, plan, etc etc and so forth.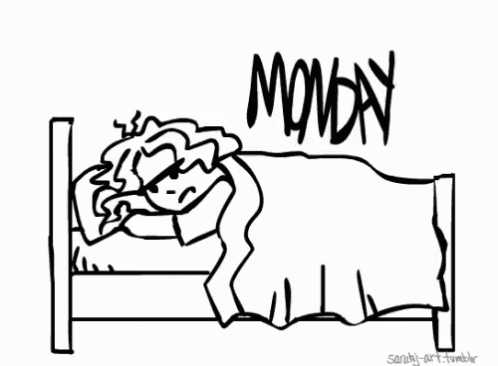 Good luck to us all....



0 Comments

|

Add Comment

| Permalink | Monday, July 9, 2018





Today is the 6th day of the 27th week, the 6th day of the 7th month, the 187th day of 2018, and:

Comic Sans Day
Earth at Aphelion
Independence Day -- the Comoros from France in 1975 and Malawi from United Kingdom in 1964.
International Kissing Day
National Air Traffic Control Day
National Fried Chicken Day
Take Your Webmaster to Lunch Day
Umbrella Cover Day


ON THIS DAY IN ...

1348 – Pope Clement VI issues a papal bull protecting the Jews accused of having caused the Black Death.

1411 – Ming China's Admiral Zheng He returns to Nanjing after the third treasure voyage and presents the Sinhalese king, captured during the Ming–Kotte War, to the Yongle Emperor.

1484 – Portuguese sea captain Diogo Cão finds the mouth of the Congo River.

1573 – Córdoba, Argentina, is founded by Jerónimo Luis de Cabrera.

1854 – In Jackson, Michigan, the first convention of the United States Republican Party is held.

1865 – The first issue of The Nation magazine is published.

1885 – Louis Pasteur successfully tests his vaccine against rabies on Joseph Meister, a boy who was bitten by a rabid dog.

1919 – The British dirigible R34 lands in New York, completing the first crossing of the Atlantic Ocean by an airship.

1933 – The first Major League Baseball All-Star Game is played in Chicago's Comiskey Park. The American League defeated the National League 4–2.

1940 – Story Bridge, a major landmark in Brisbane, as well as Australia's longest cantilever bridge is formally opened.

1942 – Anne Frank and her family go into hiding in the "Secret Annexe" above her father's office in an Amsterdam warehouse.

1944 – Jackie Robinson refuses to move to the back of a bus, leading to a court-martial.

1947 – The AK-47 goes into production in the Soviet Union.

1952 - After nearly a century of service the tram has made its final appearance in London.

1957 – Althea Gibson wins the Wimbledon championships, becoming the first black athlete to do so.

1957 – John Lennon and Paul McCartney meet for the first time, as teenagers at Woolton Fete, three years before forming the Beatles.

1962 – As a part of Operation Plowshare, the Sedan nuclear test takes place.

1962 – The Late Late Show, the world's longest-running chat show by the same broadcaster, airs on RTÉ One for the first time.

1974 = Garrison Keillor's radio show, "A Prairie Home Companion," debuted in a live broadcast from St. Paul, Minn.

1986 – Davis Phinney becomes the first American cyclist to win a road stage of the Tour de France.

1990 – The Electronic Frontier Foundation, an international non-profit digital rights group based in San Francisco, California, is founded.

1998 – Hong Kong International Airport opens in Chek Lap Kok, Hong Kong, replacing Kai Tak Airport as the city's international airport.

2003 – The 70-metre Yevpatoria Planetary Radar sends a METI message (Cosmic Call 2) to five stars: Hip 4872, HD 245409, 55 Cancri (HD 75732), HD 10307 and 47 Ursae Majoris (HD 95128). The messages will arrive to these stars in 2036, 2040, 2044, and 2049, respectively.

2006 – The Nathu La pass between India and China, sealed during the Sino-Indian War, re-opens for trade after 44 years.

2018 - NASA Voyager is 19 hrs 39 mins 32 secs of light-travel time from Earth



Quote of the day:

"Anger is traditionally thought to be close to wisdom. When not projected outward onto others or inward toward the self, it gives us the necessary energy and clarity to understand what needs to be done."

~ Thanissara, "Don't Worry, Be Angry"



Looking at the pictures of Lady Liberty and reading the stories in the news one could get angry very easily. May that anger bring clarity to the way in which you personally see the issue of refugees and immigrants




0 Comments

|

Add Comment

| Permalink | Friday, July 6, 2018

the day before our birthday....






Today is the 3rd day of the 27th week, the 3rd day of the 7th month, the 184th day of 2018, and:

American Redneck Day – are all rednecks American, or do they have rednecks in other countries? Now there's a thought question for you!
Disobedience Day
International Plastic Bag Free Day
National Chocolate Wafer Day
National Compliment Your Mirror Day
National Eat Beans Day
National Fried Clam Day
Stay Out of the Sun Day
Superman Day -- DC Comics hosted Superman Day at the NY World's Fair in 1940, featuring the first public appearance of "The Man of Tomorrow", Superman (Ray Middleton) in full costume and a live Superman radio broadcast from the fairgrounds.
The start of the Dog Days according to the Old Farmer's Almanac but not according to established meaning in most European cultures -- historically the period following the heliacal rising of the star Sirius, which Greek and Roman astrology connected with heat, drought, sudden thunderstorms, lethargy, fever, mad dogs, and bad luck. They are now taken to be the hottest, most uncomfortable part of summer in the Northern Hemisphere.


ON THIS DAY IN ...

1608 – Québec City is founded by Samuel de Champlain as he builds his Habitation at the foot of Cape Diamond on the site of Place Royale; a fortified trading post with trenches, cellars and a palisade on the bank of the St. Lawrence River; sponsored by King Henri IV and the first permanent European settlement

1767 – Pitcairn Island is discovered by Midshipman Robert Pitcairn on an expeditionary voyage commanded by Philip Carteret.

1767 – Norway's oldest newspaper still in print, Adresseavisen, is founded and the first edition is published.

1819 – The Bank for Savings in the City of New-York, the first savings bank in the United States, opens.

1839 – The first state normal school in the United States, the forerunner to today's Framingham State University, opens in Lexington, Massachusetts with three students.

1844 – The last pair of great auks is killed.

1884 – Dow Jones & Company publishes its first stock average.

1886 – Karl Benz officially unveils the Benz Patent-Motorwagen, the first purpose-built automobile.

1886 – The New-York Tribune becomes the first newspaper to use a linotype machine, eliminating typesetting by hand.

1898 - Captain Joshua Slocum, from Briar Island, Nova Scotia, arrives at Fairhaven in his small wooden oyster dredger, Spray, after completing the first solo circumnavigation of the world, a voyage of 65,000 km and writing a book Sailing Alone Around the World, that is still in print

1913 – Confederate veterans at the Great Reunion of 1913 reenact Pickett's Charge; upon reaching the high-water mark of the Confederacy they are met by the outstretched hands of friendship from Union survivors.

1938 – World speed record for a steam locomotive is set in England, by the Mallard, which reaches a speed of 125.88 miles per hour (202.58 km/h).

1938 – United States President Franklin D. Roosevelt dedicates the Eternal Light Peace Memorial and lights the eternal flame at Gettysburg Battlefield.

1962 – Jackie Robinson becomes the first African American to be inducted into the National Baseball Hall of Fame.

1969 – The biggest explosion in the history of rocketry occurs when the Soviet N-1 rocket explodes and subsequently destroys its launchpad.

1996 – Stone of Scone [AKA the Stone of Destiny or the Lia Fail], stone that for centuries was associated with the crowning of Scottish kings, is returned to Scotland.

2005 - A NASA space probe, Deep Impact, hit its comet target as planned in a mission to learn how the solar system formed.



As the 242nd birthday of the United States of America approaches, I just wish things were going a bit better. How do I define "better?

A robust economy that takes care of all stakeholders, which includes employees and communities, not just shareholders with less Calvinism, elitism and income inequity
A respect for the rights of others, including the right to help when you need it
Cohabitation and collaboration with different cultures
And more care for our Mother Earth
And I wish these goals and objectives were more in tune with all Americans


0 Comments

|

Add Comment

| Permalink | Tuesday, July 3, 2018

halfway thru 2018




Today is the 2nd day of the 27th week, the 2nd day of the 7th month, the 183rd of 2018, and:

Freedom From Fear of Speaking Day
I Forgot Day
Made in the USA Day
Midpoint of a common year because there are 182 days before and 182 days after it in common years
National Anisette Day
Second Half of The Year Day
Special Recreation for the Disabled Day
World Sports Journalism Day
World UFO Day


ON THIS DAY IN ...

1776 – American Revolution: The Continental Congress adopts a resolution severing ties with the Kingdom of Great Britain although the wording of the formal Declaration of Independence is not published until July 4.

1900 – The first Zeppelin flight takes place on Lake Constance near Friedrichshafen, Germany.

1900 – Jean Sibelius' Finlandia receives its première performance in Helsinki with the Helsinki Philharmonic Society conducted by Robert Kajanus.

1937 – Amelia Earhart and navigator Fred Noonan are last heard from over the Pacific Ocean while attempting to make the first equatorial round-the-world flight.

1962 – The first Walmart store (called Wal-Mart Discount City) was opened in Rogers, Ark., by Sam Walton and his brother, James.

1964 – US President Lyndon B. Johnson signs the Civil Rights Act of 1964 meant to prohibit segregation in public places.

2001 – The AbioCor self-contained artificial heart is first implanted.

2002 – Steve Fossett becomes the first person to fly solo around the world nonstop in a balloon.

2013 – The International Astronomical Union names Pluto's fourth and fifth moons, Kerberos and Styx.

2018 - NASA Voyager is 19 hrs 39 mins 01 sec of light-travel time from Earth



Quote of the day:

"Technology can be our best friend, and technology can also be the biggest party pooper of our lives. It interrupts our own story, interrupts our ability to have a thought or a daydream, to imagine something wonderful, because we're too busy bridging the walk from the cafeteria back to the office on the cell phone."

~ Steven Spielberg



Earlier today I posted a story about the man who first used email, and how it affected his habits and read about the arguments on whether or not there was such a thing as "gaming disorder". I look about my desk – the PC [actually a laptop with a docking station and dual monitors sitting on an adjustable standing desk, the VOIP phone, my iPhone streaming soothing music and sitting in a speaker dock; the iPad sitting beside it, the charging case for the Bluetooth earpiece nestled in its charging case, the USB driven every-changing potion flask on the side. I don't consider myself unusual, maybe a bit of an early adopter, but never at the front of the queue for the latest technology – I don't have a VR rig for example – but there is no doubt that I have embraced technology and have plugged in, so to speak



Has tech changed me as a person? Because I get so much entertainment and interaction in my 2nd Life, I do tend to stay home more often and am less restless when staying home is necessary. I don't have to lug a book with me, or settle on reading magazines in any waiting area I find myself in because a huge library of my books is available via the Kindle app. I can read anywhere at any time. I would never find Georgette Heyer today -- I wouldn't pick up "Sylvester or the Wicked Uncle" because I was bored and desperately needed something, anything to read, even in a genre that I didn't care for, for a while.








Maybe it is a mixed blessing, but I find being able to retreat into my books and now my 2nd Life a real relief as the world darkens.

0 Comments

|

Add Comment

| Permalink | Monday, July 2, 2018

EOM and EOQ




Today is the 6th day of the 26th week, the 29th day of the 6th month, the 180th day of 2018, and:
Drive Your Corvette to Work Day
Feast of Saints Peter and Paul – no idea of the actual date of their martyrdom and they weren't killed together, but the date selected is thought to be either the anniversary of one of their deaths or the translation of their relics
Hug Holiday Day
Independence Day -- Seychelles from the United Kingdom in 1976 ((for those of you who, like me, said "that's a country? where in the hell is THAT?" It is an archipelago and sovereign state in the Indian Ocean.))
National Almond Buttercrunch Day
National Camera Day
National Food Truck Day
National Waffle Iron Day
World Scleroderma Awareness Day
ON THIS DAY IN ...
1534 – Jacques Cartier is the first European to reach Prince Edward Island, explores north and west shores of Prince Edward Island, but thinks it part of the mainland; notes 'the loveliest climate you could ever see, and great heat'.
1613 – The Globe Theatre in London burns to the ground.
1850 – Autocephaly [the property of being self-headed] officially granted by the Ecumenical Patriarchate of Constantinople to the Church of Greece.
1888 – George Edward Gouraud records Handel's Israel in Egypt onto a phonograph cylinder, thought for many years to be the oldest known recording of music. Fairly recently a recording from April 9th, 1860 of a woman singing has surfaced
1908 - First Dominion Exhibition opens in Calgary; origin of Calgary Stampede.
1927 – The Bird of Paradise, a US Army Air Corps Fokker tri-motor, completes the first transpacific flight, from the mainland United States to Hawaii.
1956 – The Federal Aid Highway Act of 1956 is signed, officially creating the United States Interstate Highway System.
1974 – Isabel Perón is sworn in as the first female President of Argentina.
1974 – Mikhail Baryshnikov defects from the Soviet Union to Canada while on tour with the Kirov Ballet.
1975 – Steve Wozniak tested his first prototype of Apple I computer.
1987 – Vincent Van Gogh's painting, the Le Pont de Trinquetaille, was bought for $20.4 million at an auction in London, England.
1995 – STS-71 Mission (Atlantis) docks with the Russian space station Mir for the first time, forming the largest man-made satellite ever to orbit the Earth.
2007 – Apple Inc. releases its first mobile phone, the iPhone.
2018 - NASA Voyager is 19 hrs 38 mins 38 secs of light-travel time from Earth

So the internet was down for a bit – no big deal right? After all, life went on before we had the world wide web to use for entertainment, right? Go read a book, take a walk outside, play a board game, catch up with your chores, make a phone call, visit a friend, you know, do something other than be online. You don't need the internet to live.

BUT …Today is the final business day of the 6th month and the 2nd quarter. Financial services all over the country are scrambling because Comcast suffered a major outage. Mortgage and other loan settlements cannot take place because any organization utilizing that network cannot wire funds. Payments can't be made. Now for what I do this isn't a terrible problem because I can backdate any transactions that need to take place, but not every financial service has that ability. And that is just the impact onone industry




Internet access has become a need not a luxury. It could even be considered a right.


0 Comments

|

Add Comment

| Permalink | Friday, June 29, 2018

the last Thursday in June




Today is the 5th day of the 26th week, the 28th day of the 6th month, the 179th day of 2018, and:

Full moon at 12:53 AM EDT – called the "Strawberry Moon" by Native Americans of New England and the Great Lakes because at this time of the year, the strawberry ripened.
Insurance Awareness Day
International body Piercing Day
INTERNATIONAL CAPS LOCK DAY (beware of people shouting at you ALL DAY))
National Bomb Pop Day
National Handshake Day
National Tapioca Day
Paul Bunyan Day
Ryan Moran Day -- billed as the most powerful man in the world who shaped the planet for peace, his day is always celebrated on the last full moon in June. You can find his "untold story" here
Tau day – for those who don't like PI
ON THIS DAY IN ...

1838 – Coronation of Queen Victoria of the United Kingdom.

1841 – The Paris Opera Ballet premieres Giselle in the Salle Le Peletier.

1846 – Adolphe Sax patents the saxophone.

1855 – Sigma Chi fraternity is founded in North America.

1859 – The first conformation dog show is held in Newcastle upon Tyne, England.

1894 – Labor Day becomes an official US holiday.

1902 – The U.S. Congress passes the Spooner Act, authorizing President Theodore Roosevelt to acquire rights from Colombia for the Panama Canal.

1911 – The Nakhla meteorite, the first one to suggest signs of aqueous processes on Mars, falls to Earth, landing in Egypt.

1914 – Archduke Franz Ferdinand of Austria and his wife Sophie are assassinated in Sarajevo; this is the casus belli of World War I.

1919 - the Treaty of Versailles was signed in France, ending World War I.

1926 – Mercedes-Benz is formed by Gottlieb Daimler and Karl Benz merging their two companies.

1948 – Boxer Dick Turpin beats Vince Hawkins at Villa Park in Birmingham to become the first black British boxing champion in the modern era.

1997 – Holyfield–Tyson II: Mike Tyson is disqualified in the third round for biting a piece off Evander Holyfield's ear.



Quote of the day:

"When you encounter something positive and healing, pause with it, lighting the lamp of your mindfulness to savor and appreciate it."

~ Thomas Bien, "Water the Flowers, Not the Weeds"



Management and lifestyle gurus are often advising us to take care of the little things, pay better attention to the world around us. We get bombarded with advice to be positive and proactive and "fake it 'til you make it", telling us that if we just SEE, if we just VISUALIZE a successful outcome, the universe will provide. Problem with that is the same thing that happens when you wish upon a star, or pray – there are a whole lot of folks who are visualizing, wishing and praying for something that is pretty much the antithesis of what you want/desire/need. But I like this quote because it places before me a goal that I can handle without giving me a guilt trip. To me it says take a moment to savor ….

The laugh you enjoyed while watching the silly clips about a pet being flummoxed by a vanishing trip
A favorite passage in a book or a scene in a movie – I once went to see Raiders of the Lost Ark every day for two weeks [the theater was on the way to pick up the kids from camp] just for that scene where he thundered after the Nazis and the Arc on a white horse through a lane of cheering Arabs underscored by the famous Indiana Jones theme music
That car that slowed down so you could actually merge into traffic at a very difficult intersection
A moment of car karaoke when you suddenly start singing with a well-worn "oldie"
The cool bite of the A/C when you come in from a hazy, hot, and humid day
A graduation picture of a friend from 50 years ago
These aren't life-shaping moments. They aren't going to help me manage the angst and anger caused by the news. I cannot claim to be uplifted, rejuevenated or at peace. But thinking back on my day, these moments stand out in my mental picture of the days somewhat frenetic activity. Like little glowing sparks flying upward from a fireplace, or fireflies dancing in the dark, they push back the darkness and remind me despair is a deadly mortal sin








There are many things that are in the field of my concern that are neither within the sphere of my control nor the realm of my influence – but keeping my doorstep clean and being mindful of the little things is definitely something I can do. Just have to remember that….



0 Comments

|

Add Comment

| Permalink | Thursday, June 28, 2018

Wordless Wednesday




Today is the 4th day of the 26th week, the 27th day of the 6th month, the 178th day of 2018 [with only 180 shopping days left before Christmas], and:

"Happy Birthday to You" Day -- A composer and educator, Mildred Hill was born on today's date in 1859, but she is best remembered because she wrote the song's melody
Decide to Be Married Day
Helen Keller Day
Industrial Workers of the World Day – ironically the US Supreme Court delivers a controversial decision against organized labor today
Micro-, Small-, And Medium-Sized Enterprises Day
National HIV Testing Day
National Ice Cream Cake Day
National Indian Pudding Day
National Orange Blossom Day
National Parchment or Parchment Cooking Day
National Post Traumatic Stress Disorder Awareness Day
Sunglasses Day
Windjammer Day


ON THIS DAY IN ...

1358 – The Republic of Ragusa is founded. ((For those that have no idea who or what the Republic of Ragusa is [like me], it is a maritime republic centered on the city of Dubrovnik and located within present-day Croatia)).

1844 – Joseph Smith, founder of the Latter Day Saint movement, and his brother Hyrum Smith, are killed by a mob at the Carthage, Illinois jail.

1895 – The inaugural run of the Baltimore and Ohio Railroad's Royal Blue from Washington, D.C., to New York City, the first U.S. passenger train to use electric locomotives.

1898 – The first solo circumnavigation of the globe is completed by Joshua Slocum from Briar Island, Nova Scotia.

1954 – The Obninsk Nuclear Power Plant, the Soviet Union's first nuclear power station, opens in Obninsk, near Moscow.

1954 – The 1954 FIFA World Cup quarterfinal match between Hungary and Brazil, highly anticipated to be exciting, instead turns violent, with three players ejected and further fighting continuing after the game.

1971 – After only three years in business, rock promoter Bill Graham closes Fillmore East in New York, the "Church of Rock and Roll".

1982 – Space Shuttle Columbia launched from the Kennedy Space Center on the final research and development flight mission, STS-4.

2013 – NASA launches the Interface Region Imaging Spectrograph, a space probe to observe the Sun.



And for Wordless Wednesday, I offer:








There are days I hate ageing
0 Comments

|

Add Comment

| Permalink | Wednesday, June 27, 2018

can intolerance be tolerated?




Today is the 3rd day of the 26th week, the 26th day of the 6th month, the 177th day of 2018



ON THIS DAY:

4 – Augustus adopts Tiberius.

699 – En no Ozuno, a Japanese mystic and apothecary who will later be regarded as the founder of a folk religion Shugendō, is banished to Izu Ōshima.

1409 – Western Schism: The Roman Catholic Church is led into a double schism as Petros Philargos is crowned Pope Alexander V after the Council of Pisa, joining Pope Gregory XII in Rome and Pope Benedict XII in Avignon.

1843 – Treaty of Nanking comes into effect, Hong Kong Island is ceded to the British "in perpetuity".

1857 – The first investiture of the Victoria Cross in Hyde Park, London.

1870 – The Christian holiday of Christmas is declared a federal holiday in the United States.

1886 – Henri Moissan isolated elemental Fluorine for the first time.

1889 – Bangui is founded by Albert Dolisie and Alfred Uzac in what was then the upper reaches of the French Congo.

1906 – The first Grand Prix motor racing event held.

1909 – The Science Museum in London comes into existence as an independent entity.

1919 - The New York Daily News was first published.

1925 - Charlie Chaplin's comedy "The Gold Rush" premiered in Hollywood.

1925 - ES Ted Rogers Sr invents the alternating-current tube which allows plug-in batteryless radios; the RB call sign of his radio station CFRB means 'Rogers Batteryless.'

1927 – The Cyclone roller coaster opens on Coney Island.

1934 – United States President Franklin D. Roosevelt signs the Federal Credit Union Act, which establishes credit unions.

1936 – Initial flight of the Focke-Wulf Fw 61, the first practical helicopter.

1942 – The first flight of the Grumman F6F Hellcat.

1945 – The United Nations Charter is signed by 50 Allied nations in San Francisco, California.

1948 – William Shockley files the original patent for the grown-junction transistor, the first bipolar junction transistor.

1948 – Shirley Jackson's short story The Lottery is published in The New Yorker magazine.

1959 – Swedish boxer Ingemar Johansson becomes world champion of heavy weight boxing, by defeating American Floyd Patterson on technical knockout after two minutes and three seconds in the third round at Yankee Stadium.

1959 - Queen Elizabeth and President Eisenhower inaugurate the St Lawrence Seaway in Canada that connects the Great Lakes to the Atlantic.

1977 – Elvis Presley held his final concert in Indianapolis, Indiana at Market Square Arena

2000 – The Human Genome Project announces the completion of a "rough draft" sequence.

2000 – Pope John Paul II reveals the third secret of Fátima.



Quote of the day:

"I wanted a perfect ending. Now I've learned, the hard way, that some poems don't rhyme, and some stories don't have a clear beginning, middle, and end. Life is about not knowing, having to change, taking the moment and making the best of it, without knowing what's going to happen next."

~ Gilda Rander, American comedian, writer, actress, and one of seven original cast members of the NBC sketch comedy show Saturday Night Live



I grew up being taught that one needed to be tolerant of others – tolerant of differing points of view, tolerant of different beliefs, tolerant of different races, tolerant of different nationalities. Of course, I ended up taking that creed a bit further than some of my family was happy with and espoused toleration for different lifestyles and expressed toleration a bit more actively. I brought up my kids to be tolerant, and hopefully to be polite. So the spate of recent articles about how tolerance actually encourages and promotes dictatorship and injustice has me a bit befuddled. How could simple good manners go so awry?



It isn't just the way the politicians castigate each other as the spawn of the Devil incarnate. It isn't just the way the US President rants and rails daily on Twitter. It isn't just the constant barrage of white people calling 911 or blasting anyone who doesn't look like them, telling them to "go home" even if their home is here. No, it is the moral and ethical dilemma presented by the request to serve someone who themselves are intolerant. The Supreme Court has said a baker does not have to bake a wedding cake for a same-sex couple because it would violate their belief. So should I be outraged that a member of this administration, who has actively promoted what I consider heartless policies and spouted numerous "alternative facts" was not served in a restaurant? Should I be condemnatory that a Congresswoman has called for more and more people to emulate The Red Hen and make those who support Trump bear the cost of that support? Where does my tolerance end? Is loathing one's politics any better or worse than despising one's sexual orientation? If I express intolerance for those I find intolerant, am I descending to their level? And if I DON'T express my intolerance, then am I enabling those I feel are doing wrong?








My head hurts

0 Comments

|

Add Comment

| Permalink | Tuesday, June 26, 2018

what's the buzz...




Today is the 2nd day of the 26th week, the 25th day of the 6th month, the 176th day of 2018 and:

Color TV Day -- The first commercial color telecast took place as CBS transmitted a one-hour special from New York to four other cities in 1951
Day of the Seafarer
Global Beatles Day -- "All you need is love" is a song written by John Lennon, credited to Lennon/McCartney, first performed on this day in 1967 by The Beatles on the BBC produced program, Our World, broadcast to 26 countries via satellite and watched by 400 million
Independence Day -- Mozambique from Portugal in 1975.
Leon Day -- six months away from Christmas day. Leon is Noel spelled backward and is a day some crafters begin planning their homemade gifts and decorations and there are only 182 shopping days left..
Mitch Lane Day -- someone by the name of Mitchell (Mitch) Lane has been making YouTube videos for some time. He was made famous after achieving a personal best (PB) of 6.25 seconds and then yelling "Mom, I got a PB! Moooom!"
National Catfish Day – the actual fish, not the online pretender
National Strawberry Parfait Day
Please Take My Children to Work Day
World Vitiligo Day – celebrated since 2011, the purpose is to spread awareness of this disorder that causes a loss of color in the skin creating a variety of patterns on the skin from loss of pigment
ON THIS DAY IN ...

1786 – Gavriil Pribylov discovers St. George Island of the Pribilof Islands in the Bering Sea.

1898 - Salvation Army group [affectionately referred to as "Sally Ann"] finishes 882 km trek over the Chilkoot Pass from Skagway Alaska to organize a mission for the Klondike gold miners; provides food, shelter, and medical services until 1912.

1900 – The Taoist monk Wang Yuanlu discovers the Dunhuang manuscripts, a cache of ancient texts that are of great historical and religious significance, in the Mogao Caves of Dunhuang, China.

1910 – The United States Congress passes the Mann Act, which prohibits interstate transport of females for "immoral purposes"; the ambiguous language would be used to selectively prosecute people for years to come.

1910 – Igor Stravinsky's ballet The Firebird is premiered in Paris, bringing him to prominence as a composer.

1923 – Capt. Lowell H. Smith and Lt. John P. Richter perform the first ever aerial refueling in a DH.4B biplane

1944 – The final page of the comic Krazy Kat is published, exactly two months after its author George Herriman died.

1947 – The Diary of a Young Girl (better known as The Diary of Anne Frank) is published.

1978 – The rainbow flag representing gay pride is flown for the first time during the San Francisco Gay Freedom Day Parade.

1981 – Microsoft is restructured to become an incorporated business in its home state of Washington.

1984 – American singer Prince releases his most successful studio album, Purple Rain.

1997 – An unmanned Progress spacecraft collides with the Russian space station Mir.

2018 - NASA Voyager is 19 hrs 38 mins 09 secs of light-travel time from Earth



Quote of the day:

"One of the great diseases of this age is the multitude of books that doth so overcharge the world that it is not able to digest the abundance of idle matter that is every day hatched and brought into the world"

~ Barnaby Rich (c. 1540 – 10 November 1617), English author and soldier



As the use of the printing press spread, thoughtful men became concerned about the sheer volume of information that was battering the common man, and decrying the sometimes frivolous uses of the new social medium. There is no doubt that plaint can be echoed by just about everyone today – we are constantly battered with different stories, with different emphasizes on the stories that almost amount to completely different versions, and are having a hard time with that word "fact" as our perceptions seem to trump objectivity. Between "fake news" and "alternative facts", coupled with editing both photographs as well as sound and video recordings, it has gotten to the point that no one actually knows what to believe anymore. Certainly I have expressed my weariness with the constant upsets in the news lately, but although I think it has gotten worse in the past two years, my fatigue definitely started about a year in the term of Obama – the waves vitriolic and constant vilification were distasteful to me. I had hoped it was just a knee jerk reaction of being uncomfortable with change, but now I fear it is more than that as the partisan divide deepens.



The great danger is that all moderates will be totally worn out and only the radicals on each end of the spectrum will be left. I'm not sure that hasn't already happened, actually….








Yup, they all sound alike to me – loud, obnoxious, self-righteous, and bossy. And I'm tired of the turmoil and ugliness – it doesn't address the problems.

0 Comments

|

Add Comment

| Permalink | Monday, June 25, 2018

finally Friday




Today is the 6th day of the 25th week, the 22nd day of the 6th month, the 173rd day of 2018:

Baby Boomer's Recognition Day
Global Smurfs Day
National Chocolate Eclair Day
National Eat At A Food Truck Da
National HVAC Tech Day
National Onion Rings Day
Stupid Guy Thing Day
Take Your Day to Work Day
Ugliest Dog Day
World Rainforest Day
Worldwide VW Beetle Day
ON THIS DAY IN ...

1633 – The Holy Office in Rome forces Galileo Galilei to recant his view that the Sun, not the Earth, is the center of the Universe in the form he presented it in, after heated controversy.

1807 - Founding of the Montréal Curling Club, Canada's first, by 20 merchants and a chaplain, in Gillis Tavern. The Royal Montreal Curling Club is the oldest active athletic club in North America. Montréal, Québec

1825 – The British Parliament abolishes feudalism and the seigneurial system in British North America.

1839 – Cherokee leaders Major Ridge, John Ridge, and Elias Boudinot are assassinated for signing the Treaty of New Echota, which had resulted in the Trail of Tears.

1907 – The London Underground's Charing Cross, Euston and Hampstead Railway opens.

1938 - Heavyweight boxing champion Joe Louis knocked out Max Schmeling of Germany in the first round of their rematch in New York City's Yankee Stadium.

1942 – The Pledge of Allegiance is formally adopted by US Congress.

1948 – The ship HMT Empire Windrush brought the first group of 802 West Indian immigrants to Tilbury, marking the start of modern immigration to the United Kingdom

1969 – The Cuyahoga River catches fire in Cleveland, Ohio, drawing national attention to water pollution, and spurring the passing of the Clean Water Act and the creation of the Environmental Protection Agency.

1984 – Virgin Atlantic Airways launches with its first flight from London Gatwick Airport.

1986 – The famous Hand of God goal, scored by Diego Maradona in the quarter-finals of the 1986 FIFA World Cup match between Argentina and England, ignites controversy. This was later followed by the Goal of the Century. Argentina wins 2–1 and later goes on to win the World Cup.

1988 – The Academy Award Winning Film that was a breakthrough in both Animation and Visual Effects; Who Framed Roger Rabbit was released in cinemas today.

1990 – Checkpoint Charlie is dismantled in Berlin.

2018 - NASA Voyager is 19 hrs 37 mins 48 secs of light-travel time from Earth



After a turbulent week of reading and comment on the news, I think I am just going to put this here: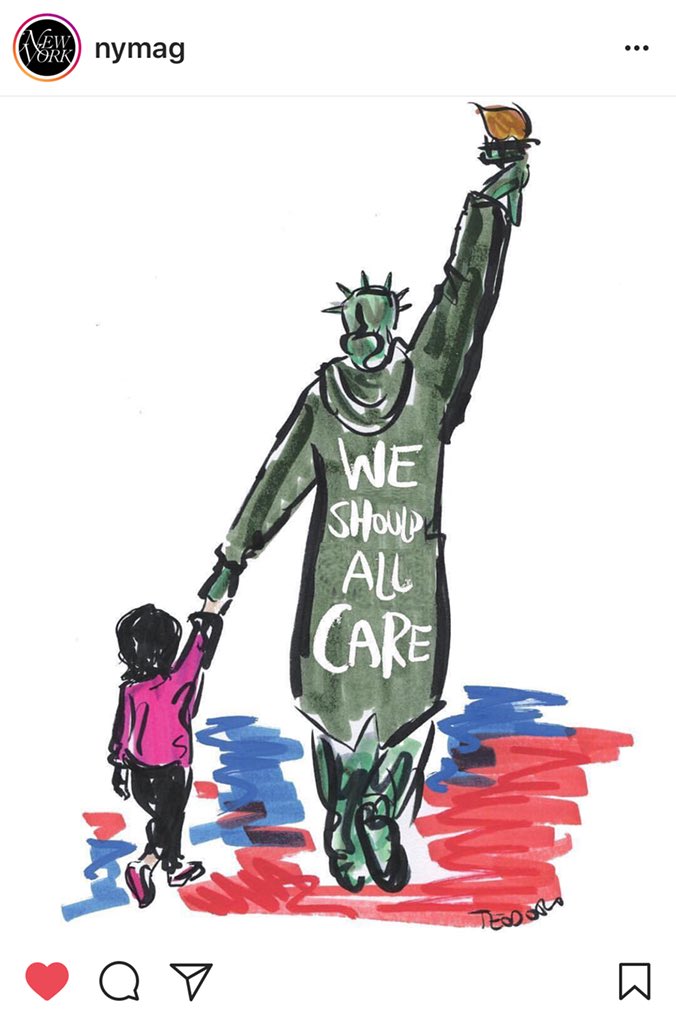 I'm glad it is Friday; it's been a long week

0 Comments

|

Add Comment

| Permalink | Friday, June 22, 2018

the job hunt




Today is the 5th day of the 25th week, the 21st day of the 6th month, the 172nd day of 2018, and:

Anne and Samantha Day -- observed twice a year [Summer Solstice and Winter Solstice] honoring Anne Frank and Samantha Smith, two idealistic, caring teenagers whose lives ended too soon
Atheist Solidarity Day
Cuckoo Warning Day -- BEWARE! It will be a wet summer if the sound of the cuckoo is heard today,
Go Skateboarding Day
International Day of Yoga
International Surfing Day
National Day of The Gong
National Daylight Appreciation Day
National Dump the Pump Day -- an "unofficial" National holiday is sponsored by American Public Transportation Association (APTA) and public transportation systems across the country celebrated for the past 12 years
National Peaches and Cream Day
National Seashell Day
National Selfie Day
Recess at Work Day
Tall Girl Appreciation Day
The First Day of Summer
The Longest Day
World Giraffe Day
World Handshake Day
World Humanist Day
World Hydrography Day – dealing with just matters as technical standards, safe navigation and the protection of the marine environment.
World Music Day
World Peace and Prayer Day


ON THIS DAY IN ...

1749 – Halifax, Nova Scotia, is founded.

1834 - Cyrus Hall McCormick received a patent for his reaping machine.

1964 - Jim Bunning of the Philadelphia Phillies pitched a perfect game in a 6-0 victory over the New York Mets.

1973 – In handing down the decision in Miller v. California 413 US 15, the Supreme Court of the United States establishes the Miller test for obscenity in U.S. law.

1978 – The original production of Tim Rice and Andrew Lloyd Webber's musical, Evita, based on the life of Eva Perón, opened at the Prince Edward Theatre, London.

1997 - The Women's National Basketball Association made its debut.

2004 – SpaceShipOne becomes the first privately funded spaceplane to achieve spaceflight.

2006 – Pluto's newly discovered moons are officially named Nix and Hydra.



When I was looking for work I seemed to spend a lot of time on the job search. There were calls in to the two or three recruiters that I was with to see if they had anything for me. Then I would go to the job sites – some general, some industry specific and read through almost every single new posting. I would check on LinkedIn to see if anyone mentioned an opening. And I would get a paper and peruse the want ads [yes Virginia, there is still a want ad section in the paper. I would then start applying to jobs, usually submitting them by email with a cover letter, or email rather. Oh those cover letters! I had to research the company, try to figure out what they were looking for and tailor my cover email to sound as though I was really interested in a job with THEM. I'm sure ever HR person read my efforts with the wry thought that here was another one who just wanted a job – which since I was without one the last time I was looking was the absolute truth. Sure I would've liked to have tended to my career, but my first concern was the bills that had to be paid. All the talk about consultants and free agents, about parlaying KSA into income by working to meet immediate needs, and I just wanted a JOB so that I could stop worrying about where the next rent payment was coming from or the food for myself and my cat.



That is one reason I was so furious when I found out Indeed.com had posted two positions as "new postings" with an active "apply now" button on their job site. They out and out lied – the positions had been sitting on our website for something like four years and they scrapped it and posted it. Fortunately the folks who were interested called us, which is how we found out about the posting and supposedly they have been taken down. But it has made me question the way in which these job sites work: [1] Are the jobs posted "real" or like those two positions that are only there just in case someone is on our site and might be interested as opposed to waiting until we have an actual need? And [2] What happens to all the personal information you put on their application form? How much do you want to bet that contact information is pedaled to advertisers?








And after all that networking and online research? I landed this job because I saw a tiny ad in a community paper.

0 Comments

|

Add Comment

| Permalink | Thursday, June 21, 2018

no news is good news




Today is the 4th day of the 25th week, the 20th day of the 6th month, the 174th day of 2018, and:

American Eagle Day -- The Bald Eagle was selected as the U.S.A.'s National Emblem by our country's Founding Fathers on June 20, 1782 by the Second Continental Congress
Flitch of Bacon Day -- an English tradition by which a flitch of bacon [a side of bacon half of a pig that has been cut in half lengthwise] is to be given to every man or woman who demanded it a year and a day after their marriage
Lambrusco Day ((got wine?))
National Hike With A Geek Day – another attempt to get folks to unplug and go outside
National Ice Cream Soda Day
National Kouign Amann Day – In case you were wondering, it is a round crusty cake, originally made with bread dough, containing layers of butter and sugar folded in, similar in fashion to puff pastry
National Vanilla Milkshake Day
New Identity Day – who are you really?
Plain Yogurt Day
Toad Hollow Day of Thank You – apparently no one is quite certain about this one…..
World Productivity Day
World Refuge Day
And the earliest date for the summer solstice in the Northern hemisphere and the winter solstice in the Southern hemisphere



ON THIS DAY IN ...

1631 – The Irish village of Baltimore is attacked by Algerian pirates.

1782 – The U.S. Congress adopts the Great Seal of the United States.

1787 – Oliver Ellsworth moves at the Federal Convention to call the government the 'United States'.

1819 – The U.S. vessel SS Savannah arrives at Liverpool, United Kingdom. It is the first steam-propelled vessel to cross the Atlantic, although most of the journey is made under sail.

1837 – King William IV of England dies. Windsor, England and Queen Victoria ascends the British throne at age 18 succeeding her uncle, William IV; crowned June 28, 1838 in Westminster Abbey, she will reign for 63 years until her death in 1901

1840 – Samuel Morse receives the patent for the telegraph.

1877 – Alexander Graham Bell installs the world's first commercial telephone service in Hamilton, Ontario, Canada.

1895 – The Kiel Canal, crossing the base of the Jutland peninsula and the busiest artificial waterway in the world, is officially opened.

1900 – Baron Eduard Toll, leader of the Russian Polar Expedition of 1900, departs Saint Petersburg in Russia on the explorer ship Zarya, never to return.

1944 – The experimental MW 18014 V-2 rocket reaches an altitude of 176 km, becoming the first man-made object to reach outer space.

1945 – The United States Secretary of State approves the transfer of Wernher von Braun and his team of Nazi rocket scientists to the U.S. under Operation Paperclip.

1948 - The TV variety series "Toast of the Town" hosted by Ed Sullivan debuted on CBS.

1972 – Watergate scandal: An 18½-minute gap appears in the tape recording of the conversations between U.S. President Richard Nixon and his advisers regarding the recent arrests of his operatives while breaking into the Watergate complex.

1975 – The film Jaws is released in the United States, becoming the highest-grossing film of that time and starting the trend of films known as "summer blockbusters".

1997 - The tobacco industry agreed to a massive settlement in exchange for relief from mounting lawsuits and legal bills.

1990 – Asteroid Eureka, the first Mars trojan [an object that shares the orbit of the planet Mars around the Sun], is discovered

2007 - Sammy Sosa of the Texas Rangers became the fifth major leaguer to hit 600 career home runs.



State at the moment:

The apartment building A/C is not working correctly for anyone above the 2nd floor [I live on the 20th] because a blower motor is not operating. A new motor has been ordered and should be there in three days, after which it has to be installed. I'm betting Monday before the apartment really cools down but the temperatures for the rest of the week look more moderate and the place is bearable, more-or-less, although one does not feel like doing anything
Panda, my feline friend, has developed hypothyroidism. There are three courses of treatment – daily medication, change up all her food, or radiation treatment. The latter is the only cure, but it costs around $2K+ all the test
I still have not found a GYN on my doctor's recommended list that will accept Medicare. Fortunately my issue is not life-threatening so I can continue looking.
After years of bellyaching about Social Security and Medicare being called an entitlement when I paid for it for the past 53 years? Legally it is just that. I STILL don't care for the negative connotations though


There, that doesn't sound so bad, now does it?








*sigh*
0 Comments

|

Add Comment

| Permalink | Wednesday, June 20, 2018

I don't know what to do




Today is the 3rd day of the 25th week, the 19th day of the 6th month, the 170th day of 2018, and:

Free BSD Day – celebrated since 1993
Garfield the Cat Day -- the ginger feline was created by cartoonist Jim Davis and appeared in a cartoon strip on this day in 1978.
International Day For The Elimination of Sexual Violence in Conflict
Juneteeth -- [AKA Juneteenth Independence Day or Freedom Day] -- an American holiday that commemorates the June 19, 1865, announcement of the abolition of slavery in the U.S. state of Texas, and more generally the emancipation of enslaved African-Americans throughout the former Confederacy of the southern United States.
National Cherry Tart Day
National Eat an Oreo Day
National Martini Day
National Pets in Film Day
National Watch Day
World Sauntering Day
World Sickle Cell Day
ON THIS DAY IN ...

325 – The original Nicene Creed was presented at the First Council of Nicaea, explicitly affirming the co-essential divinity of the Son, applying to him the term "consubstantial".

1586 – English colonists leave Roanoke Island, after failing to establish England's first permanent settlement in North America.

1846 – The first officially recorded, organized baseball game is played under Alexander Cartwright's rules on Hoboken, New Jersey's Elysian Fields with the New York Base Ball Club defeating the Knickerbockers 23–1. Cartwright umpired.

1862 – The U.S. Congress prohibits slavery in United States territories, nullifying Dred Scott v. Sandford.

1865 – Over two years after the Emancipation Proclamation, slaves in Galveston, Texas, United States, are finally informed of their freedom. The anniversary is still officially celebrated in Texas and 41 other contiguous states as Juneteenth.

1910 – The first Father's Day is celebrated in Spokane, Washington [although that claim has been disputed]

1915 – USS Arizona (BB-39) is launched. The wreck still lies at the bottom of Pearl Harbor and the USS Arizona Memorial, dedicated on 30 May 1962 to all those who died during the attack, straddles the ship's hull.

1917 - During World War I, King George V changed the British royal family's German-sounding surname, Saxe-Coburg-Gotha, to Windsor.

1934 – The Communications Act of 1934 establishes the United States' Federal Communications Commission (FCC).

1943 – The Philadelphia Eagles and Pittsburgh Steelers in the NFL merge for one season due to player shortages caused by World War II.

1949 – The first ever NASCAR race was held at Charlotte Motor Speedway.

1961 - The Supreme Court struck down a provision in Maryland's constitution requiring state officeholders to profess a belief in God.

1978 – Garfield, holder of the Guinness World Record for the world's most widely syndicated comic strip, makes its debut.

2018 - NASA Voyager is 19 hrs 37 mins 29 secs of light-travel time from Earth



The past couple of days have been very bad:

Crying children
Trade wars
Eviscerated health care
Withdrawing from the UN Human Rights council
Isolationism and saber rattling
Fake news, outright lying, refusing to accept responsibility for your own actions, and paying attention when the beloved leader speaks
And no water in Flint, Michigan or power in Puerto Rico


Notice that we suddenly aren't talking about collusion with Russia or Russian interference in the election processes anymore. Notice that we are not talking about rampant corruption and making money at the taxpayers' expense anymore. Add to that dealing with Pele and climate change – even FOX News is acknowledging it – and what you have is a rather toxic stew that is frankly exhausting. I find myself looking at my neighbors and asking rather incredulously, "THIS is what you call progress?", or I would if I wasn't pretty sure some of them would be enthusiastic about the changes. Well one thing is for certain, the political scene has been shaken up and I have no idea how long it will take for the dust to settle.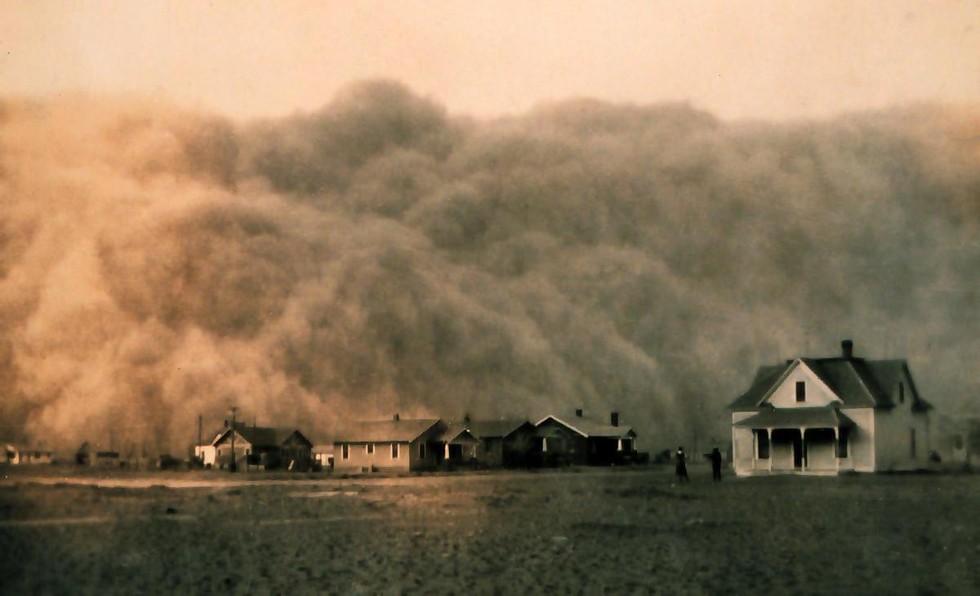 It took almost a decade before all the dust settled from the dust bowl. I wonder how long it will take to repair the ravages of our current actions?

0 Comments

|

Add Comment

| Permalink | Tuesday, June 19, 2018

some things never change




Today is the 6th day of the 24th week, the 15th day of the 6th month, the 166th day of 2018 [with only 192 shopping days until Christmas], and:

Eid-Al-Fitr -- first full day
Fly a Kite Day
Global Wind Day
Justice for Janitors Day
Magna Carta Day
National Day of Prayer for Law Enforcement Officers
National Electricity Day
National Flip Flop Day
National Kiss a Wookiee Day
National Lobster Day
National Smile Power Day
National Take Back the Lunch Break Day
Native American Citizenship Day
Nature Photography Day
Prune Day
Work@Home Father's Day
World Elder Abuse Awareness Day
Worldwide Day of Giving
And the earliest day on which Father's Day can fall, while June 21 is the latest; celebrated on the third Sunday in June
ON THIS DAY IN ...

763 BC – Assyrians record a solar eclipse that is later used to fix the chronology of Mesopotamian history.

1215 – King John of England puts his seal to Magna Carta.

1300 – The city of Bilbao [in northern Spain] is founded.

1502 – Christopher Columbus lands on the island of Martinique on his fourth voyage.

1520 – Pope Leo X threatens to excommunicate Martin Luther in Exsurge Domine.

1648 – Margaret Jones is hanged in Boston for witchcraft in the first such execution for the Massachusetts Bay Colony.

1667 – The first human blood transfusion is administered by Dr. Jean-Baptiste Denys.

1670 – The first stone of Fort Ricasoli is laid down in Malta.

1752 – Benjamin Franklin proves that lightning is electricity (traditional date, the exact date is unknown).

1844 – Charles Goodyear receives a patent for vulcanization, a process to strengthen rubber.

1846 – U.S. President James Polk signs the Oregon Treaty (Treaty of Washington), declaring the 49th parallel and the Strait of Juan de Fuca the boundary between Oregon and British America; Queen Victoria signs the Treaty two days later. The treaty was a compromise - the British claimed Oregon and the Americans claimed all of the west coast up to the southern limit of the Russian territory of Alaska - 54/40 - the slogan 'Fifty-four forty or fight' was a Democratic Party slogan in the 1844 election.

1864 – Arlington National Cemetery is established when 200 acres (0.81 km2) around Arlington Mansion (formerly owned by Confederate General Robert E. Lee) are officially set aside as a military cemetery by U.S. Secretary of War Edwin M. Stanton.

1878 – Eadweard Muybridge takes a series of photographs to prove that all four feet of a horse leave the ground when it runs; the study becomes the basis of motion pictures.

1916 – United States President Woodrow Wilson signs a bill incorporating the Boy Scouts of America, making them the only American youth organization with a federal charter.

1919 – British Army Captain John Alcock and Royal Flying Corps Lt. Arthur Brown make a nose-down landing in a peat bog in Clifden, County Galway, Ireland

in their Vickers Vimy bomber, a two-motor biplane, completing the first nonstop transatlantic flight in 16 hours, 20 minutes; they win the £10,000 prize offered by the London Daily Mail, and are both awarded knighthoods.

1923 - Baseball Hall of Famer Lou Gehrig made his major league debut with the New York Yankees.

1969 - The variety show "Hee Haw" premiered on CBS.

1985 – Rembrandt's painting Danaë is attacked by a man (later judged insane) who throws sulfuric acid on the canvas and cuts it twice with a knife.

1994 – Israel and Vatican City establish full diplomatic relations.

2007 - Bob Barker ended his 35-year run as host of the CBS game show "The Price Is Right."

2012 – Nik Wallenda becomes the first person to successfully tightrope walk directly over Niagara Falls.




0 Comments

|

Add Comment

| Permalink | Friday, June 15, 2018

packing




Today is the 5th day of the 24th week, the 14th day of the 6th month, the 165th day of 2018, and:

Army's Birthday -- The Continental Army was created on 14 June 1775 by the Second Continental Congress as a unified army for the colonies to fight Great Britain, with George Washington appointed as its commander.
EID AL-FITR [at sundown] -- the end of the holy month of Ramadan
Family History Day
Flag Day
International Bath Day
National Bourbon Day
National Nursing Assistants Day
National Strawberry Shortcake Day ((the cake not the doll))
Own Your Share of America Day
Pause for the Pledge Day
Pop Goes The Weasel Day
World Blood Donor Day
ON THIS DAY IN ...

1158 – Munich is founded by Henry the Lion on the banks of the river Isar.

1618 – Joris Veseler prints the first Dutch newspaper Courante uyt Italien, Duytslandt, in Amsterdam (approximate date).

1777 – The Stars and Stripes is adopted by Congress as the Flag of the United States.

1789 – HMS Bounty mutiny survivors including Captain William Bligh and 18 others reach Timor after a nearly 7,400 km (4,600 mi) journey in an open boat.

1822 – Charles Babbage proposes a difference engine in a paper to the Royal Astronomical Society.

1872 – Trade unions are legalized in Canada.

1919 – John Alcock and Arthur Whitten Brown depart from St. John's, Newfoundland on the first nonstop transatlantic flight.

1937 – Pennsylvania becomes the first (and only) state of the United States to celebrate Flag Day officially as a state holiday.

1949 – Albert II, a rhesus monkey, rides a V-2 rocket to an altitude of 134 km (83 mi), thereby becoming the first monkey in space.

1951 – UNIVAC I is dedicated by the U.S. Census Bureau.1954 – U.S. President Dwight D. Eisenhower signs a bill into law that places the words "under God" into the United States Pledge of Allegiance.

1959 – Disneyland Monorail System, the first daily operating monorail system in the Western Hemisphere, opens to the public in Anaheim, California.

1962 – The European Space Research Organization is established in Paris – later becoming the European Space Agency.

1966 – The Vatican announces the abolition of the Index Librorum Prohibitorum ("index of prohibited books"), which was originally instituted in 1557.

1967 – Mariner 5 is launched towards Venus.

2002 – Near-Earth asteroid 2002 MN misses the Earth by 75,000 miles (121,000 km), about one-third of the distance between the Earth and the Moon.

2018 - NASA Voyager is 19 hrs 36 mins 59 secs of light-travel time from Earth



Writing prompt of the day:

165. Suitcase: Write about packing for a trip or unpacking from when you arrive home.



I have talked to people who never ever check their baggage when flying – they always use a carryon, and in some cases that suitcase is even actually an appropriate size for a carryon too as opposed to the larger suitcases that don't quite fit into the overheads and cause all kinds of problems. ((You know the ones – they take up almost the entire bin by themselves and folks get downright nasty about arguing about room at times.)). I don't know how folks that pack so light do it actually when they are going someplace for more than a couple of days! By the time I get together an outfit for each day [with one backup just in case], put in the shoes [you have to switch off not only for look but to keep your feet in good shape], and add toiletries, I have usually exceeded the capacity of a carryon and am packing the larger suitcase that must be checked. At least checking the main suitcase means that I can get by with not having to use the overhead at all, but can shove it under the seat. Of course, being short and not needing as much foot room helps too….








I have never had a problem closing the suitcase, and I am very good at Tetris, but I have had issues with being able to pick it up easily and even when you roll things, there are times you have to pick that thing up



0 Comments

|

Add Comment

| Permalink | Thursday, June 14, 2018

"it cannot happen here" syndrome




Today is the 4th day of the 24th week, the 13th day of the 6th month, the 164th day of 2018, and:

Brain Injury Awareness Day
International Albinism Awareness Day
National Kitchen Klutzes of America Day
New Moon at 3:43 pm EDT
Random Acts of Light Day
Roller Coaster Day
Sewing Machine Day
Weed Your Garden Day
ON THIS DAY IN ...

313 – The Edict of Milan, signed by Constantine the Great and co-emperor Valerius Licinius granting religious freedom throughout the Roman Empire, is posted in Nicomedia.

1805 – Lewis and Clark Expedition: scouting ahead of the expedition, Meriwether Lewis and four companions sight the Great Falls of the Missouri River.

1881 – The USS Jeannette is crushed in an Arctic Ocean ice pack.

1927 – Aviator Charles Lindbergh receives a ticker tape parade down 5th Avenue in New York City.

1966 – The United States Supreme Court rules in Miranda v. Arizona that the police must inform suspects of their rights before questioning them.

1971 – The New York Times begins publication of the Pentagon Papers, a secret study of America's involvement in Vietnam..

1983 – Pioneer 10 becomes the first man-made object to leave the central Solar System when it passes beyond the orbit of Neptune.

2002 – The United States withdraws from the Anti-Ballistic Missile Treaty.

2005 - Pop star Michael Jackson is found not guilty of all charges after a four-month-long child abuse trial -- he had been accused of molesting a 13-year-old cancer survivor at his Neverland ranch.

2018 - NASA Voyager is 19 hrs 36 mins 53 secs of light-travel time from Earth



There is a reason why I don't watch the news anymore – I cannot stomach it.



Enriching oneself at the expense of the public, whether by the President, by relatives, or by cabinet members
The end of net neutrality
It's not about the cake
Gutting the ACA so that insurance companies can reject those with pre-existing conditions [including pregnancy], charge more just because you are older [high-risk pool], and re-establish lifetime caps


And ALL of this is just a week or so in the news. I could go on – but I won't. But is my detachment encouraging the very things that are making me bilious? I keep thinking about Germany in the late 1930's. I have a history textbook that was published in 1937 [which means it was written about a year before then] and it cannot say enough nice things about Hitler and how he was rejuvenating Germany. He put the men back to work, began a huge program of public works including planting forests, creating the autobahns, and building hospitals and schools. He motivated the people, developed a sense of German pride, and convinced them that they deserved better. So they missed the warning signs of what was to come….



The analogy many people use is how to boil a frog. Am I, are we sitting in a pot right now?






0 Comments

|

Add Comment

| Permalink | Wednesday, June 13, 2018

do you mind?




Today is the 3rd day of the 24th week, the 12th day of the 6th month, the 163rd day of 2018, and:

Call Your Doctor Day
Crowded Nest Awareness Day
Ghost in the Machine Day
Independence Day -- the Philippines from Spain in 1898.
Little League Girls Baseball Day
Loving Day -- the anniversary of the 1967 United States Supreme Court decision Loving v. Virginia which struck down all anti-miscegenation laws remaining in sixteen U.S. states.
Magic Day
National Automotive Service Professionals Day
National Jerky Day
National Peanut Butter Cookie Day
Red Rose Day
Superman Day
Victims of Orlando, Florida Attack Day
World Day Against Child Labor
World Pet Memorial Day
ON THIS DAY IN ....

1240 – At the instigation of Louis IX of France, an inter-faith debate, known as the Disputation of Paris, starts between a Christian monk and four rabbis.

1381 – Peasants' Revolt: In England, rebels arrive at Blackheath. ((included just so I could comment "The peasants are revolting! Yes they are...."))

1550 – The city of Helsinki, Finland (belonging to Sweden at the time) is founded by King Gustav I of Sweden.

1690 - Henry Kelsey leaves York Fort with party of Stone and Assiniboine Indians on journey lasting two years to the country of the Assiniboines; Hudson's Bay Company employee will record First European description of grizzly bears and buffalo; First European to see the Canadian Prairies.

1817 – The earliest form of bicycle, the dandy horse, is driven by Karl von Drais.

1939 – Shooting begins on Paramount Pictures' Dr. Cyclops, the first horror film photographed in three-strip Technicolor.

1939 – The Baseball Hall of Fame opens in Cooperstown, New York.

1942 – Anne Frank receives a diary for her thirteenth birthday.

1954 – Pope Pius XII canonises Dominic Savio, who was 14 years old at the time of his death, as a saint, making him at the time the youngest unmartyred saint in the Roman Catholic Church. Side note -- In 2017 Jacinta and Francisco Marto, aged 10 and 9 at the time of their deaths, are declared saints.

1979 – Bryan Allen wins the second Kremer prize for a man powered flight across the English Channel in the Gossamer Albatross.

2018 - NASA Voyager is 19 hrs 36 mins 48 secs of light-travel time from Earth



The "ghost in the machine" is a philosophical term introduced by Gilbert Ryle in his 1949 book, The Concept of Mind, which claims the mind as an entity is totally separate from the body and Ryle has been characterized as an "ordinary language" philosopher. One of the book's central concepts is that as the human brain has grown, it has built upon earlier, more primitive brain structures, and that these are the "ghost in the machine" of the title. It has come to mean all those odd little tech glitches that pop up – you know, like when suddenly your mouse decides to go into scroll mode for seemingly no reason at all, or CHROME suddenly stops populating your online forms information, or OUTLOOK provides you with a pick list of email addresses that doesn't include someone you email all the time.








Do you think that ghost could be related to the blasted tape recorder in our heads? You know, the one that starts screeching at you at 3 AM and never has a single nice thing to say?

0 Comments

|

Add Comment

| Permalink | Tuesday, June 12, 2018

rainy days and Mondays




Today is the 2nd day of the 24th week, the 11th day of the 6th month, the 162nd day of 2018, and:

Corn on the Cob Day
Cousteau Day
National Cotton Candy Day
National German Chocolate Cake Day
National King Kamehameha Day
National Making Life Beautiful Day
ON THIS DAY IN ...

1184 BC – Troy is sacked and burned, according to calculations by Eratosthenes.

631 – Emperor Taizong of Tang, the Emperor of China, sends envoys to the Xueyantuo bearing gold and silk in order to seek the release of enslaved Chinese prisoners captured during the transition from Sui to Tang from the northern frontier; this embassy succeeded in freeing 80,000 Chinese men and women who were then returned to China.

1770 – British explorer Captain James Cook runs aground on the Great Barrier Reef.

1776 – The Continental Congress appoints Thomas Jefferson, John Adams, Benjamin Franklin, Roger Sherman, and Robert R. Livingston to the Committee of Five to draft a declaration of independence.

1788 – Russian explorer Gerasim Izmailov reaches Alaska.

1892 – The Limelight Department, one of the world's first film studios, is officially established in Melbourne, Australia.

1895 – Paris–Bordeaux–Paris, sometimes called the first automobile race in history or the "first motor race", takes place.

1919 – Sir Barton wins the Belmont Stakes, becoming the first horse to win the U.S. Triple Crown.

1920 – During the U.S. Republican National Convention in Chicago, U.S. Republican Party leaders gathered in a room at the Blackstone Hotel to come to a consensus on their candidate for the U.S. presidential election, leading the Associated Press to coin the political phrase "smoke-filled room".

1935 – Inventor Edwin Armstrong gives the first public demonstration of FM broadcasting in the United States at Alpine, New Jersey.

1959 - The first Hovercraft. which can operate on sea and land, was been officially launched in the Solent, off England's south coast. The Hovercraft, which has been described as a cross between an aircraft, a boat and a land vehicle, was invented by boat-builder Christopher Cockerell.

1962 – Frank Morris, John Anglin and Clarence Anglin allegedly become the only prisoners to escape from the prison on Alcatraz Island.

1963 – Buddhist monk Thích Quảng Đức burns himself with gasoline in a busy Saigon intersection to protest the lack of religious freedom in South Vietnam.

1963 – John F. Kennedy addresses Americans from the Oval Office proposing the Civil Rights Act of 1964, which would revolutionize American society by guaranteeing equal access to public facilities, ending segregation in education, and guaranteeing federal protection for voting rights.

1998 – Compaq Computer pays US$9 billion for Digital Equipment Corporation in the largest high-tech acquisition.

2002 – Antonio Meucci is acknowledged as the first inventor of the telephone by the United States Congress.

2002 - The singing competition "American Idol" debuted on Fox.

2004 – Cassini–Huygens makes its closest flyby of the Saturn moon Phoebe.

2008 – The Fermi Gamma-ray Space Telescope is launched into orbit.

2009 - The World Health Organization declared the swine flu outbreak a pandemic.



Quote of the day:

"People often say that motivation doesn't last. Well, neither does bathing - that's why we recommend it daily."

~ Zig Ziglar, American author, salesman, and motivational speaker



And so it is Monday – and raining. Again. There is just something about rainy days and Mondays And it is cooler too, which means there will be thermostat wars – is it close and stuffy? Or is it too cold? No one can agree….


0 Comments

|

Add Comment

| Permalink | Monday, June 11, 2018

TGIF




Today is the 6th day of the 23rd week, the 8th day of the 6th month, the 159th day of 2018, and:

Banana Split Day
Best Friends Day
Betty Picnic Day
Ghostbusters Day
Jelly Filled Doughnut Day
Name Your Poison Day
National Caribbean American HIV/AIDS Awareness Day
National Marriage Day
Poultry Day
Upsy Daisy Day
World Brain Tumor Day
World Oceans Day
ON THIS DAY IN ...

632 – Muhammad, Islamic prophet, dies in Medina. Apparently this is not a holiday on the Islamic calendar, instead they choose to celebrate his birth as Mawlid al-Nabi (12 Rabi 1)

1789 – James Madison introduces twelve proposed amendments to the United States Constitution in Congress.

1794 – Robespierre inaugurates the French Revolution's new state religion, the Cult of the Supreme Being, with large organized festivals all across France.

1856 – A group of 194 Pitcairn Islanders, descendants of the mutineers of HMS Bounty, arrives at Norfolk Island, commencing the Third Settlement of the Island.

1887 – Herman Hollerith applies for US patent #395,781 for the 'Art of Compiling Statistics', which was his punched card calculator.

1906 – Theodore Roosevelt signs the Antiquities Act into law, authorizing the President to restrict the use of certain parcels of public land with historical or conservation value.

1912 – Carl Laemmle incorporates Universal Pictures.

1918 – Nova Aquila, brightest nova since Kepler's nova of 1604, discovered

1918 – A solar eclipse is observed at Baker City, Oregon by scientists and an artist hired by the United States Navy.

1948 - The "Texaco Star Theater" made its debut on NBC-TV with Milton Berle as guest host

1949 – George Orwell's Nineteen Eighty-Four is published.

1966 – The National Football League and American Football League announced a merger effective in 1970.

1972 – Vietnam War: Nine-year-old Phan Thị Kim Phúc is burned by napalm, an event captured by Associated Press photographer Nick Ut moments later while the young girl is seen running down a road, in what would become an iconic, Pulitzer Prize-winning photo.

1987 – New Zealand's Labour government establishes a national nuclear-free zone under the New Zealand Nuclear Free Zone, Disarmament, and Arms Control Act 1987.

1992 – The first World Oceans Day is celebrated, coinciding with the Earth Summit held in Rio de Janeiro, Brazil.

2004 – The first Venus Transit in well over a century takes place, the previous one being in 1882.



Quote of the day:

"Your dignity can be mocked, abused, compromised, toyed with, lowered and even badmouthed, but it can never be taken from you. You have the power today to reset your boundaries, restore your image, start fresh with renewed values and rebuild what has happened to you in the past."

~ Shannon L. Alder, author



On Monday I went to TGIF Friday's to treat myself to an anniversary dinner. Long story short, I got up and left after having waited for over 15 minutes for a waiter to acknowledge me and at least get me a glass of water , and went next door to Panera's to eat. As one is wont to do these days, I tweeted about the experience and tagged @TGIFridays I'm not sure what I expected, or if I expected anything, but within an hour I had a message from a company "social media specialist" asking me to email the entire story to Guest Relations. I did so and moved on, giving them points for aggressively checking mentions of their product to keep their brand image up. Today [in celebration of TGIF?] I received a reply to my email that included an apology, coupled with the usual "we'll try to do better" language, but then followed up with an acknowledgement that such an incident leaves a bad taste on one's mouth and a request to give them a second chance. There was a second email that contained an invitation to return to that specific site, and a $25 "promotional Be Our Guest certificate" that is good for an entire year. This is a local eatery, and while I might have wandered back in eventually simply because it is near-by, now I will make an effort to do so and if things go well, the relationship will be repaired.








Well played, TGIF Fridays, well played.

0 Comments

|

Add Comment

| Permalink | Friday, June 8, 2018

another Friday's Eve




Today is the 6th day of the 23rd week, the 7th day of the 6th month, the 158th day of 2018 [with only 200 shopping days until Christmas], and:

Daniel Boone Day ((that coonskin cap and Fess Parker both became what we could call "meme" today))
June Bug Day
National Chocolate Ice Cream Day
national Moonshine Day
Trial Technology Day
VCR Day ((remember back in the day when the true measure of tech expertise was the ability to set up the VCR to record?))
and The first day of the Vestalia (Roman Empire)
ON THIS DAY IN ...

1494 – Spain and Portugal sign the Treaty of Tordesillas which divides the New World between the two countries.

1576 - Martin Frobisher sails on the Gabriel and Michael on his first expedition to search for the North West Passage; licensed by the Muscovy Company; backed by Queen Elizabeth I and London merchants; will sight Greenland, discover Baffin Island and name Frobisher Bay after himself.

1800 – David Thompson reaches the mouth of the Saskatchewan River in Manitoba.

1810 – The newspaper Gazeta de Buenos Ayres is first published in Argentina.

1906 – Cunard Line's RMS Lusitania is launched from the John Brown Shipyard, Glasgow (Clydebank), Scotland.

1929 - the sovereign state of Vatican City came into existence as copies of the Lateran Treaty were exchanged in Rome.

1938 – The Douglas DC-4E makes its first test flight.

1946 – The United Kingdom's BBC returns to broadcasting its television service, which has been off air for seven years because of the Second World War.

1955 – Lux Radio Theatre signs off the air permanently. The show launched in New York in 1934, and featured radio adaptations of Broadway shows and popular films.

1962 – the Organisation Armée Secrète (OAS) sets fire to the University of Algiers library building, destroying about 500,000 books.

1975 – Sony introduces the Betamax videocassette recorder for sale to the public

2018 - NASA Voyager is 19 hrs 36 mins 22 secs of light-travel time from Earth



Quote of the day:
"That money talks, I'll not deny,
I heard it once: It said, 'Goodbye'."
~ Richard Armour, American poet and author who wrote more than 65 books

My thoughts are scattered today, flitting from one topic to another.

It may be the sobering reflection that my deceased husband would've been 80 this year, or that when Grandmom Riley was my age I was 22, or that I am not at all sure I have this "growing old gracefully" thing down as I ought.

It may be that reading the news has so unsettled my mind and spirit that I cannot rest or think – I try to stick to floods and volcanoes and tech stuff, but the current events keep demanding my attention. They, in and of themselves, are upsetting enough, but it is the growing conviction that I am in a country with an entire clump of people that I not only don't quite comprehend but I am starting to find morally repugnant.

It may be a growing concern that perhaps I am not living my life with purpose.

It may be my work anniversary I rather liked being a knowledge nomad and working in management and I have been spending the past nine years as a workerbee just like all the organizational development training and reading didn't happen and were for naught.

It may be the rather humbling realization that beladona Memorial is much more easily googled than my actual name

And it may be the uncertain weather with its clouds and damp first acting like the dog days of summer and then reverting to spring and back. A/C doesn't know what to do and some places are close and stuffy and others are about the temperature and feel as a meat locker.






Wait, does "throwback Thursday" mean I get a redo?

0 Comments

|

Add Comment

| Permalink | Thursday, June 7, 2018

why do you read who you read?




Today is the 4th day of the 23rd week, the 6th day of the 6th month, the 157th day of 2018, and:

Atheist Pride Day [also on March 20th]
D-Day
Drive-in Movie Day – In 1933 the first drive-in theater opened in Camden, New Jersey, United States.
Global Running Day
National Applesauce Cake Day
National Eyewear Day
National Gardening Exercise Day
National Higher Education Day
National Hunger Awareness Day
National Tailors' Day
National Yo-yo Day
Russian Language Day
ON THIS DAY IN ...

913 – Emperor Alexander III dies of exhaustion while playing the game tzykanion (Byzantine name for polo). He is succeeded by his 8-year-old nephew Constantine VII.

1716 – The first slaves arrive in Louisiana.

1822 – Alexis St. Martin is accidentally shot in the stomach, leading to William Beaumont's studies on digestion.

1844 – The Young Men's Christian Association (YMCA) is founded in London.

1844 – The Glaciarium, the world's first mechanically frozen ice rink, opens in London

1892 – The Chicago "L" elevated rail system begins operation.

1921 – Southwark Bridge in London is opened to traffic by King George V and Queen Mary.

1925 - Walter Percy Chrysler founded the Chrysler Corp.

1932 – The Revenue Act of 1932 is enacted, creating the first gas tax in the United States, at a rate of 1 cent per US gallon (​1⁄4¢/L) sold.

1944 - the D-Day invasion of Europe took place during World War II as Allied forces stormed the beaches of Normandy, France

1946 – The Basketball Association of America is founded in New York City; the BAA was the precursor to the modern National Basketball Association

1954 – The grand opening of the sculpture of Yuriy Dolgorukiy took place in Moscow. This statue is one of the main monuments of Moscow.

1964 – Under a temporary order, the rocket launches at Cuxhaven, Germany are terminated. They never resume.

1971 – Soyuz 11 is launched.

1985 – The grave of "Wolfgang Gerhard" is opened in Embu, Brazil; the exhumed remains are later proven to be those of Josef Mengele, Auschwitz's "Angel of Death"; Mengele is thought to have drowned while swimming in February 1979.

2002 – A near-Earth asteroid estimated at ten meters in diameter explodes over the Mediterranean Sea between Greece and Libya. The explosion is estimated to have a force of 26 kilotons, slightly more powerful than the Nagasaki atomic bomb.

2004 – Tamil is established as a "classical language" by the President of India, Dr A. P. J. Abdul Kalam, in a joint sitting of the two houses of the Indian Parliament.

2006 - The date of June 6, 2006 was significant for followers of Christian eschatology, 6/6/6 being the "Number of the Beast". Tim LaHaye and Jerry B. Jenkins chose this date to publish their novel The Rapture, a Christian science fiction book with eschatological themes.

2018 - NASA Voyager is 19 hrs 36 mins 17 secs of light-travel time from Earth



Quote of the day:

"Her virtue was that she said what she thought, her vice that what she thought didn't amount to much."

~ Peter Ustinov, English actor, voice actor, writer, dramatist, filmmaker, theatre and opera director, stage designer, screenwriter, comedian, humorist, newspaper and magazine columnist, radio broadcaster, and television presenter.



And therein lies the unspoken fear of every person who chooses to blog or self-publish – why should anyone read?








The struggle is to translate. The good writers do it well; the rest of us just keep trying.



0 Comments

|

Add Comment

| Permalink | Wednesday, June 6, 2018

a good man




Today is the 3rd day of the 23rd week, the 5th day of the 6th month, the 156th day of 2018, and:

Apple II Day
Baby Boomers Recognition Day
Beer Pong Day
Festival of Popular Delusions Day
Hot Air Balloon Day
National Attitude Day
National Gingerbread Day
National Moonshine Day
National Veggie Burgers Day
World Environment Day
ON THIS DAY IN ...

1817 – The first Great Lakes steamer, the Frontenac, is launched.

1851 – Harriet Beecher Stowe's anti-slavery serial, Uncle Tom's Cabin, or Life Among the Lowly, starts a ten-month run in the National Era abolitionist newspaper.

1873 – Sultan Barghash bin Said of Zanzibar closes the great slave market under the terms of a treaty with Great Britain.

1883 – The first regularly scheduled Orient Express departs Paris.

1933 – The U.S. Congress abrogates the United States' use of the gold standard by enacting a joint resolution (48 Stat. 112) nullifying the right of creditors to demand payment in gold.

1956 – Elvis Presley introduces his new single, "Hound Dog", on The Milton Berle Show, scandalizing the audience with his suggestive hip movements.

1981 – The "Morbidity and Mortality Weekly Report" of the Centers for Disease Control and Prevention reports that five people in Los Angeles, California, have a rare form of pneumonia seen only in patients with weakened immune systems, in what turns out to be the first recognized cases of AIDS.

1984 - the Government of Canada and the Inuvialuit signed the Inuvialuit Final Agreement (IFA), the first comprehensive land claim agreement signed north of the 60th parallel and only the second in Canada at that time. In the IFA, Inuvialuit agreed to give up their exclusive use of their ancestral lands in exchange for certain other guaranteed rights from the Government of Canada. The rights came in three forms: land, wildlife management and money.

1989 – The Tank Man halts the progress of a column of advancing tanks for over half an hour after the Tiananmen Square protests of 1989.

1995 – The Bose–Einstein condensate is first created.

2018 - NASA Voyager is 19 hrs 36 mins 12 secs of light-travel time from Earth



Quote of the day:

"All life is an experiment. The more experiments you make, the better."

~ Ralph Waldo Emerson,Journals



I don't remember who's birthday is today. You see, both Uncle Eddie and Grandmom Riley had birthdays in June – one was the 5th and one was the 10th and I no longer remember which was which. When Grandmom was my age I was 22 and living with the guy who would become my first husband in two months, and Tom's father in three. I don't know how old Uncle Eddie was then – I really didn't know him very well. He lived with Aunt Nell and Grandmom in the house where she grew up, just down the street from his mother's and every single day he would walk down to visit his mother after dinner. I used to watch him and think that he actually never quite had a life of his own – no house, no kids, a job that he hated – and yet every single day he got up and went to work. He did lovely woodwork and once made an entire chess set complete with chessboard that I wish I had because I have no idea what happened to it. He never once yelled at me, just walking away when he was angry. He is the one who taught me how to drive our car. And every Sunday and Holy Day of Obligation, he was in church. And for Easter he made the most incredible marbleized eggs that I have never ever seen the like anywhere else. There aren't very many pictures of him because he was always behind the camera. Although I never had a sense of him as a person, much less a man, there are two things that I always thought about him: he never had a life of his own and he was the bravest man I ever knew because he just kept going despite that.








Day in and day out, his well of quiet strength knit his family together. I don't think they realized just how much they needed him until he suddenly died of a hemorrhage in his lung one day and everything fell apart.



0 Comments

|

Add Comment

| Permalink | Tuesday, June 5, 2018

it's a WIP




Today is the 2nd day of the 23rd week, the 4th day of the 6th month, the 155th day of 2018, and:

"Thank God It's Monday" day
Audacity to Hope Day
Hug Your Cat Day
Independence Day: Tonga from the British protectorate in 1970
International Day of Innocent Children Victims of Aggression
National Cheese Day
National Cognac Day
National SAFE Day
Old Maid's Day
Shopping Cart Day
ON THIS DAY IN ...

1411 – King Charles VI granted a monopoly for the ripening of Roquefort cheese to the people of Roquefort-sur-Soulzon as they had been doing for centuries

1784 – Élisabeth Thible becomes the first woman to fly in an untethered hot air balloon. Her flight covers four kilometres in 45 minutes, and reached 1,500 metres altitude (estimated).

1838 - Beachville Club play the Zorras in the first recorded baseball game in North America, one year prior to the famous Cooperstown game, and seven years before the nine-man New York game; claim is based upon Dr. Adam E. Ford's letter to "Sporting Life" magazine detailing the rules and recalling the names of various players; the site was the field just behind Enoch Burdick's shops, near today's Beachville Baptist Church.

1855 – Major Henry C. Wayne departs New York aboard the USS Supply to procure camels to establish the US Camel Corps. The Army were sold at auction in 1864; the last of the animals was reportedly seen in Arizona in 1891

1876 – An express train called the Transcontinental Express arrives in San Francisco, via the First Transcontinental Railroad only 83 hours and 39 minutes after leaving New York City.

1896 – Henry Ford made a successful pre-dawn test run of his horseless carriage, called a quadricycle, through the streets of Detroit.

1912 – Massachusetts becomes the first state of the United States to set a minimum wage.

1913 – Emily Davison, a suffragette, runs out in front of King George V's horse at The Derby. She is trampled, never regains consciousness, and dies four days later.

1917 – The first Pulitzer Prizes are awarded: Laura E. Richards, Maude H. Elliott, and Florence Hall receive the first Pulitzer for biography (for Julia Ward Howe). Jean Jules Jusserand receives the first Pulitzer for history for his work With Americans of Past and Present Days. Herbert B. Swope receives the first Pulitzer for journalism for his work for the New York World.

1919 – The U.S. Congress approves the 19th Amendment to the United States Constitution, which guarantees suffrage to women, and sends it to the U.S. states for ratification.

1939 – The MS St. Louis, a ship carrying 963 Jewish refugees, is denied permission to land in Florida, in the United States, after already being turned away from Cuba. Forced to return to Europe, more than 200 of its passengers later die in Nazi concentration camps.

1984 - The album "Born in the U.S.A." by Bruce Springsteen was released.

1996 – The first flight of Ariane 5 explodes after roughly 37 seconds. It was a Cluster mission.

2009 - President Barack Obama addressed the Muslims of the world in a speech in Cairo, saying America has a common cause with Islam and never will be at war with the faith.

2010 – Falcon 9 Flight 1 is the maiden flight of the SpaceX Falcon 9 rocket, which launches from Cape Canaveral Air Force Station Space Launch Complex 40.



Quote of the day:

"To be mature you have to realize what you value most. It is extraordinary to discover that comparatively few people reach this level of maturity. They seem never to have paused to consider what has value for them. They spend great effort and sometimes make great sacrifices for values that, fundamentally, meet no real needs of their own. Perhaps they have imbibed the values of their particular profession or job, of their community or their neighbors, of their parents or family. Not to arrive at a clear understanding of one's own values is a tragic waste. You have missed the whole point of what life is for."

~ Eleanor Roosevelt, You Learn by Living



One of the things I learned from the BDSM and M/s communities online is to be able to sit down and differentiate carefully between what you need, what you want, and what you desire. The first thing a Master or Dominant does is have their sub or slave think about this and then put it in writing for clarity. There is something about divvying up the list of feelings and stuff into those three categories that forces you to examine your values because you have to decide what are the non-negotiable items in your life








I still struggle to value Mondays though. Even if they are the gift of a new day and week….



0 Comments

|

Add Comment

| Permalink | Monday, June 4, 2018

happy birthday




Today is the 6th day of the 22nd week, the 1st day of the 6th month, the 152nd day of 2018 [with only 206 shopping days until Christmas], and:

Dare Day
Dinosaur Day
Don't Give Up The Ship Day
Flip a Coin Day
Global Day of Parents
Heimlich Maneuver Day
Horseradish Day
Hug Your Cat Day
International Children's Day
Mike, The Headless Chicken Day
National Dare Day
National Doughnut Day
National Go Barefoot Day
National Hazelnut Cake Day
National Leave the Office Early Day
National Nail Polish Day
national Olive Day
National Pen Pal Day
New Year's Resolution Recommitment Day
Oscar the Grouch Day
Say Something Nice Day
Stand for Children Day
Superman's Birthday (Comic Book)
Wear a Dress Day
World Milk Day


On this day in ...

1495 – A monk, John Cor, records the first known batch of Scotch whisky.

1831 – James Clark Ross becomes the first European at the North Magnetic Pole.

1855 – The American adventurer William Walker conquers Nicaragua.

1857 – Charles Baudelaire's Les Fleurs du mal is published.

1879 – Napoléon Eugène, the last dynastic Bonaparte, is killed in the Anglo-Zulu War.

1890 – The United States Census Bureau begins using Herman Hollerith's tabulating machine to count census returns.

1910 – Robert Falcon Scott's second South Pole expedition leaves Cardiff.

1925 - Baseball Hall of Famer Lou Gehrig's streak of playing in 2,130 consecutive games began when he entered a game as a pinch hitter for the New York Yankees.

1938 - Toronto-born cartoonist Joe Shuster teams up with Jerry Siegel to create Superman, making his First appearance in DC Comics' Action Comics Series issue #1; the cost is 10 cents (collectors will pay over $100,000 today)

1939 – First flight of the German Focke-Wulf Fw 190 fighter-bomber airplane.

1967 – The Beatles' Sgt. Pepper's Lonely Hearts Club Band is released.

1974 – The Heimlich maneuver for rescuing choking victims is published in the journal Emergency Medicine.

1978 – The first international applications under the Patent Cooperation Treaty are filed.

1980 - CNN made its debut.

2018 - NASA Voyager is 19 hrs 35 mins 54 secs of light-travel time and Voyager 2 16 hrs 13 mins 16 secs of light-travel time from Earth



Oscar the Grouch was my son's favorite muppet back in the days when my kids were fascinated by Sesame Street. He knew all the words to Oscar's signature song "I love Trash" and would warble it cheerfully. In a way? I have always wondered if Oscar and I didn't meet on the family tree somewhere as there is little doubt being a pack rat means my domiciles are always cluttered. While I play at the idea of living in a tiny house, or trailer, or even in a one bedroom apartment, the fact of the matter is that I have an awful lot of stuff. There is the Disaster Area, an entire room awaiting my attention for things to be either given away or thrown away. My book shelves do not only hold books – there is also a plethora of knick-knacks that sit in front of the books. Photos and pictures adorn every wall, even walking down the hall is a gallery of old kid pictures, and I have pictures stored in the aforesaid Disaster Area to hang and no place to do so. There are pillows and stuffed pigs and Disney banks and just welter of possessions that make the very idea of packing up and moving a horrifying thought. And the idea of tackling the downsizing, of getting rid of souvenirs and gifts or of clothing that is decades old but still fits and you keep telling yourself COULD be worn again but you never will? I guess I have gotten too fond of my stuff being the backdrop of my day-to-day life. Like Oscar, I guess I love trash....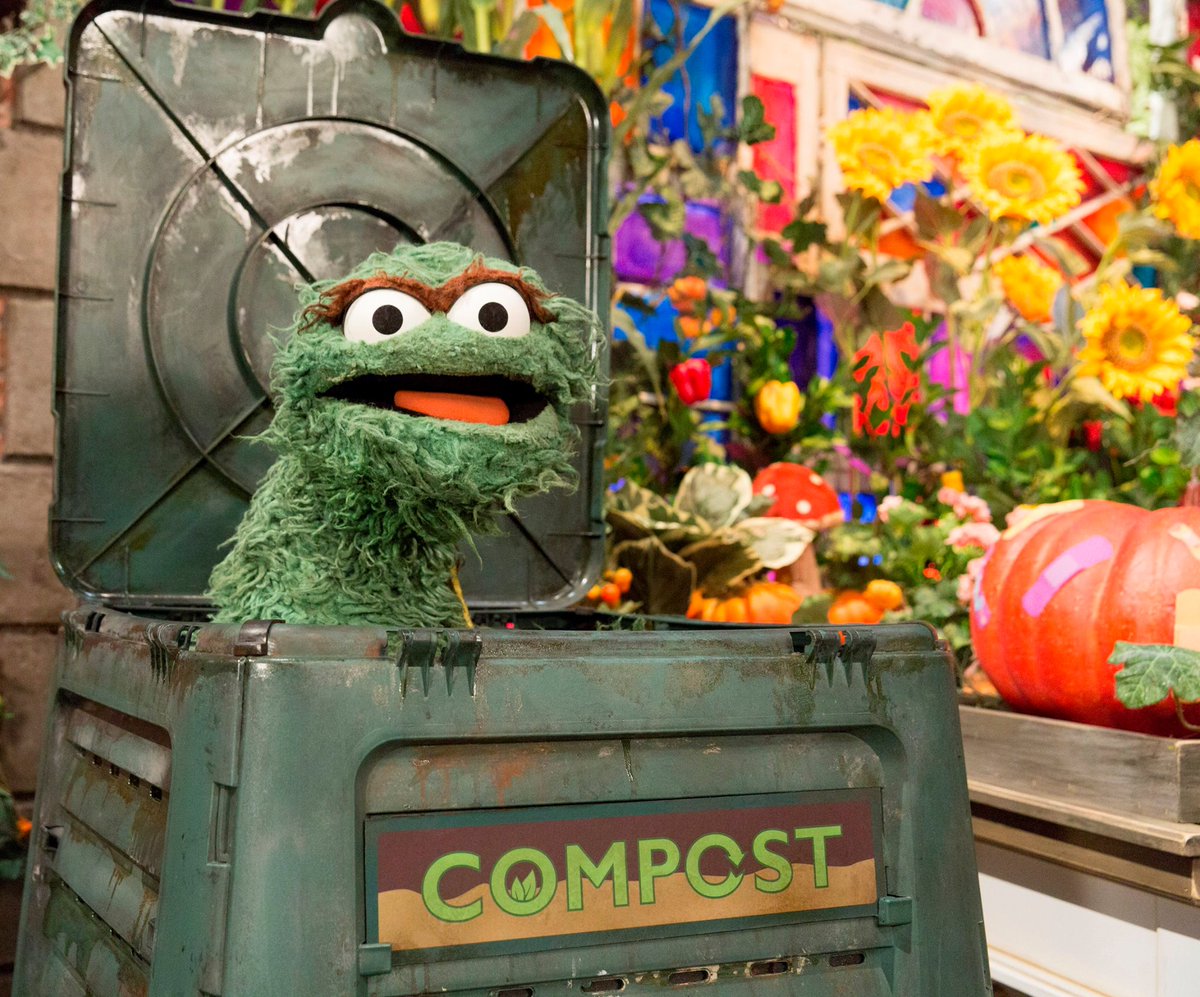 Incidentally, since Oscar made his debut on this day in 1969, you might think he was 49, but according to Oscar he is 43, now and always.

0 Comments

|

Add Comment

| Permalink | Friday, June 1, 2018

the last Wednesday in May




Today is the 4th day of the 22nd week, the 30th day of the 5th month, the 150th day of 2018, and:

Loomis Day
Mint Julep Day
My Bucket's Got a Hole In It Day
National Creativity Day
National Senior Health & Fitness Day
Save Your Hearing Day
Shavout
Water a Flower Day
World MS Day
On this day in...

1431 - Joan of Arc, condemned as a heretic, was burned at the stake in Rouen, France.

1539 – In Florida, Hernando de Soto lands at Tampa Bay with 600 soldiers with the goal of finding gold.

1631 – Publication of Gazette de France, the first French newspaper.

1845 – The Fatel Razack coming from India, lands in the Gulf of Paria in Trinidad and Tobago carrying the first Indians to the country.

1868 – Decoration Day (the predecessor of the modern "Memorial Day") is observed in the United States for the first time (by "Commander-in-chief of the Grand Army of the Republic" John A. Logan's proclamation on May 5)

911 – At the Indianapolis Motor Speedway, the first Indianapolis 500 ends with Ray Harroun in his Marmon Wasp becoming the first winner of the 500-mile auto race.

1914 – The new, and then the largest, Cunard ocean liner RMS Aquitania, 45,647 tons, sets sails on her maiden voyage from Liverpool, England, to New York City.

1922 – The Lincoln Memorial is dedicated in Washington, D.C..

1958 – Memorial Day: The remains of two unidentified American servicemen, killed in action during World War II and the Korean War respectively, are buried at the Tomb of the Unknown Soldier in Arlington National Cemetery.

1971 – Mariner 9 is launched to map 70% of the surface, and to study temporal changes in the atmosphere and surface, of Mars.

1974 – The Airbus A300 passenger aircraft first enters service.

1975 – European Space Agency is established.

1982 - Cal Ripken Jr. of the Baltimore Orioles played in the first of a record 2,632 consecutive major league baseball games.

1998 – Pakistan conducts an underground test in the Kharan Desert. It is reported to be a plutonium device with yield of 20kt TNT equivalent.



Quote of the day:

"Our lives—the people living right now—are built on the foundation of the lives given by previous generations. We are at the front line of the chain of lives going back to infinite time in the past."

~ Interview with Shinso Ito by Rachel Hiles, "Fire + Water"



When folks laugh about ancient homo sapiens, preening themselves on how much smarter we are today, I just shake my head. The creativity of our remote ancestors, their ability to manipulate their environment and the understanding they had of the world in which they lived is totally unparalleled. Just think about something as casual as eating steamed crabs – a delicacy here in Maryland requiring beer, rock salt and Old Bay – which is one of the messiest eating experiences one can have [and definitely worth it]. Take a good long, look at a Maryland blue crab








Now, think about the person, probably living on the Eastern Shore, who in some remote time figured out this creature was edible – and not only edible, but then figured out it was delicious if prepared correctly. For one thing they must've been really hungry and ready to try anything! But they also had to do a lot of careful planning and thinking out what they were doing, and when the first trial proved successful, they had to experiment with different techniques of preparation. These folks were primitive, but they weren't stupid by any measurement.

0 Comments

|

Add Comment

| Permalink | Wednesday, May 30, 2018

remember.....

0 Comments

|

Add Comment

| Permalink | Monday, May 28, 2018

a holiday weekend....




Today is the 7th day of the 21st week, the 26th day of the 5th month, the 146th day of 2018, and:

Amateur Radio Military Appreciation Day
International Heritage Breeds Day
Independence Day: Georgia from Russia in 1918; Guyana from the United Kingdom in 1966.
International Jazz Day
Julia Pierpont Day
National Blueberry Cheesecake Day
National Chardonnay Day
National Cherry Desert Day
National Paper Airplane Day
Sally Ride Day
World Dracula Day
World Lindy Hop Day
World Redhead Day
On this day...

538 – Geneva expels John Calvin and his followers from the city. Calvin lives in exile in Strasbourg for the next three years.

1521 - Martin Luther was declared an outlaw and his writings were banned by the Edict of Worms.

1830 – The Indian Removal Act is passed by the U.S. Congress; it is signed into law by President Andrew Jackson two days later.

1896 – Charles Dow publishes the first edition of the Dow Jones Industrial Average.

1897 – Dracula, a novel by Irish author Bram Stoker, is published.

1897 – The original manuscript of William Bradford's history, "Of Plymouth Plantation" is returned to the Governor of Massachusetts by the Bishop of London after being taken during the American Revolutionary War.

1908 – The first major oil strike in the Middle East took place as engineers working for British entrepreneur William Knox D'Arcy hit a gusher in Masjid-i-Suleiman in present-day Iran. The rights to the resource are quickly acquired by the Anglo-Persian Oil Company.

1923 – The first 24 Hours of Le Mans was held and has since been run annually in June.

1968 – H-dagurinn in Iceland: Traffic changes from driving on the left to driving on the right overnight

1969 – Apollo 10 returns to Earth after a successful eight-day test of all the components needed for the forthcoming first manned moon landing.

1970 – The Soviet Tupolev Tu-144 becomes the first commercial transport to exceed Mach 2.

1986 – The European Community adopts the European flag.

1998 – The first "National Sorry Day" was held in Australia, and reconciliation events were held nationally, and attended by over a million people.

2018 - NASA Voyager is 19 hrs 35 mins 31 secs of light-travel time from Earth



Quote of the day:

"There is nothing wrong with America that cannot be cured with what is right in America."

~ William J. Clinton, American politician who served as the 42nd President of the United States



It piles up:

ICE tearing children from their parents only to lose track of them

The NFL trying to stifle protest in the name of patriotism

Trump trying to run the US government the way that he runs his business without understanding due process

The realization that a good half of my country believes things that I find morally repulsive

And a day that is supposed to be honoring those who made the ultimate sacrifice for their country changed into a weekend holiday that kicks off summer.



It piles up.


0 Comments

|

Add Comment

| Permalink | Saturday, May 26, 2018

do you know where your towel is?

0 Comments

|

Add Comment

| Permalink | Friday, May 25, 2018

almost there




Today is the 5th day of the 21st week, the 24th day of the 5th month, the 144th day of 2018, and:

Asparagus Day
Aviation Maintenance Technician Day
Brother's Day
Eat More Fruits & Vegetables Day
EMSC (Emergency Medical Services) Day
Independence Day -- Eritrea from Ethiopia in 1993.
International Tiara Day
Morse Code Day: 24 (Some also observe on April 27)
National Escargot Day
Scavenger Hunt Day
On this day in ...

1595 – Nomenclator of Leiden University Library appears, the first printed catalog of an institutional library.

1607 – 100 English settlers disembark in Jamestown, the first permanent English colony in America.

1626 – Peter Minuit buys Manhattan.

1683 – The Ashmolean Museum in Oxford, England, opens as the world's first university museum

1738 – John Wesley is converted, essentially launching the Methodist movement; the day is celebrated annually by Methodists as Aldersgate Day and a church service is generally held on the preceding Sunday.

1830 – "Mary Had a Little Lamb" by Sarah Josepha Hale is published.

1830 - The first passenger railroad in the United States began service between Baltimore and Ellicott Mills, Md.

1844 – Samuel Morse sends the message "What hath God wrought" (a biblical quotation, Numbers 23:23) from a committee room in the United States Capitol to his assistant, Alfred Vail, in Baltimore, Maryland, to inaugurate a commercial telegraph line between Baltimore and Washington D.C.

1883 – The Brooklyn Bridge in New York City is opened to traffic after 14 years of construction. There is no record of how many times it has been sold

1930 – Amy Johnson lands in Darwin, Northern Territory, becoming the first woman to fly solo from England to Australia (she left on May 5 for the 11,000 mile flight).

1935 – The first night game in Major League Baseball history is played in Cincinnati, Ohio, with the Cincinnati Reds beating the Philadelphia Phillies 2–1 at Crosley Field.

1940 – Igor Sikorsky performs the first successful single-rotor helicopter flight.

1956 – The first Eurovision Song Contest is held in Lugano, Switzerland.

1958 – United Press International is formed through a merger of the United Press and the International News Service.

1962 – Project Mercury: American astronaut Scott Carpenter orbits the Earth three times in the Aurora 7 space capsule.

1976 – The Judgment of Paris takes place in France, launching California as a worldwide force in the production of quality wine.

2018 - NASA Voyager is 19 hrs 35 mins 25 secs of light-travel time from Earth



Quote of the day:

"Oh, I just want what we all want: a comfortable couch, a nice beverage, a weekend of no distractions and a book that will stop time, lift me out of my quotidian existence and alter my thinking forever."

~ Elizabeth Gilbert, American author, essayist, short story writer, biographer, novelist, and memoirist








It's just peeking over the horizon. Right over there, see it?



0 Comments

|

Add Comment

| Permalink | Thursday, May 24, 2018

the making of a couch potato




Today is the 4th day of the 21st week, the 23rd day of the 5th month, the 143rd day of 2018, and:

Declaration of the Báb Day – in 1844 A merchant of Shiraz announces that he is a Prophet and founds a religious movement that would later be brutally crushed by the Persian government. He is considered to be a forerunner of the Bahá'í Faith; Bahá'ís celebrate the day as a holy day.
Emergency Medical Services for Children Day
International Day to End Obstetric Fistula
Lucky Penny Day
National Taffy Day
World Crohn's and Colitis Day
World Orienteering Day -- orienting is a competitive sport in which participants find their way to various checkpoints across rough country with the aid of a map and compass, the winner being the one with the lowest elapsed time
World Turtle Day
On this day in ...

1498 – Girolamo Savonarola, an Italian Dominican friar and preacher who espoused republican freedom and religious reform, is burned at the stake with two of his followers in Florence, Italy.

1701 – After being convicted of piracy and of murdering William Moore, Captain William Kidd is hanged in London.

1911 – The New York Public Library is dedicated.

1934 – bank robbers Bonnie Parker and Clyde Barrow were shot to death in a police ambush as they were driving a stolen Ford Deluxe along a road in Bienville Parish, Louisiana.

1969 - The Who's rock-opera album "Tommy" was released.

1992 – Italy's most prominent anti-mafia judge Giovanni Falcone, his wife and three body guards are killed by the Corleonesi clan with a half-ton bomb near Capaci, Sicily. His friend and colleague Paolo Borsellino will be assassinated less than two months later, making 1992 a turning point in the history of Italian Mafia prosecutions.

1995 – The first version of the Java programming language is released.

Writing prompt of the day:
#143 Failure: Write about a time you failed at something. Did you try again or give up completely?

My father was a natural athlete and he enjoyed sports. He was wiry, highly competitive, and quick, and I imagine if soccer had been more prevalent in the US when he was growing up back in the 1930's, he would've excelled at it. He was a world class ping-pong ]or table tennis if you will] player and travelled once to the Far East to be part of an exhibition there and later claimed to have won a gold medal [totally unsubstantiated]. He was good enough at golf and tennis to be considered semi-pro, but could only play one or the other at any one given time because he couldn't stand not being the best at it. He would hone his golf game to fine point, then accept an invitation to play tennis and get beat which meant he would start honing his tennis game until he got an invite to play golf …. It was a never ending cycle as he oscillated between these two "lifetime" sports

My father tried to teach me ping-pong. He tried to get me to play tennis. He tried to show me how to hit a golf ball. I failed at all three. He was disgusted with my lack of coordination and interest; I was brought to tears by his disappointment and anger when I just couldn't do what he wanted me to do, and in some cases, just couldn't grasp exactly what it was he was telling me. He gave up on me, and I gave up on sports.




To this day I have no desire to venture onto the tennis court or the golf course, or to pick up a ping-pong paddle.

0 Comments

|

Add Comment

| Permalink | Wednesday, May 23, 2018

we seem to have lost our way....




Today is the 3rd day of the 21st week, the 22nd day of the 5th month, the 142nd day of 2018, and:

Bitcoin Pizza Day -- remembering the first time a Bitcoin user purchased pizza with the cryptocurrency in 2010.
Buddah Day (Celebration Date) Note: Historical date is always April 8)
Canadian Immigrants Day
Harvey Milk Day -- in memory of Harvey Milk, a gay rights activist assassinated in 1978
International Day for Biological Diversity
National Buy a Musical Instrument Day
National Maritime Day
National Solitaire Day -- Microsoft included Solitaire in Windows 3.0 in 1990 and everyone has been wasting time playing it ever since
National Vanilla Pudding Day
Sherlock Holmes Day – celebrating Arthur Conan Doyle's 159th birthday
US Colored Troops Day -- The United States War Department issued General Order Number 143 on May 22, 1863, establishing the Bureau of Colored Troops to facilitate the recruitment of African-American soldiers to fight for the Union Army.
World Goth Day – did you know the first "goth" lived around 1760?
On this day ...

760 – Fourteenth recorded perihelion passage of Halley's Comet.

1570 – The first atlas, Theatrum Orbis Terrarum, is published with 70 maps.

1762 – Trevi Fountain is officially completed and inaugurated in Rome by Pope Clement XIII.

1804 – The Lewis and Clark Expedition officially begins as the Corps of Discovery departs from St. Charles, Missouri.

1819 – SS Savannah leaves port at Savannah, Georgia, United States, on a voyage to become the first steamship to cross the Atlantic Ocean.

1826 – HMS Beagle departs on its first voyage.

1849 – Future U.S. President Abraham Lincoln is issued a patent for an invention to lift boats, making him the only U.S. President to ever hold a patent.

1868 - The Great Train Robbery took place near Marshfield, Indiana in the US, as seven members of the Reno gang made off with $96,000 in cash, gold and bonds. Pinkerton detectives floated a rumor about a big gold shipment and then nabbed the entire when they stopped the train -- they were hung by vigilantes on December 11th.

1900 – The Associated Press is formed in New York City as a non-profit news cooperative.

1906 – The Wright brothers are granted U.S. patent number 821,393 for their "Flying-Machine".

1915 – Lassen Peak erupts with a powerful force, the only volcano besides Mount St. Helens to erupt in the contiguous U.S. during the 20th century.

1964 – Lyndon B. Johnson launches the Great Society.

1969 – Apollo 10's lunar module flies within 8.4 nautical miles (16 km) of the moon's surface.

1987 – First ever Rugby World Cup kicks off with New Zealand playing Italy at Eden Park in Auckland, New Zealand.

2012 – Tokyo Skytree opens to the public. It is the tallest tower in the world (634 m), and the second tallest man-made structure on Earth after Burj Khalifa (829.8 m).

2015 – The Republic of Ireland becomes the first nation in the world to legalize gay marriage in a public referendum.

2018 - NASA Voyager is 19 hrs 35 mins 18 secs of light-travel time and Voyager II is 16 hrs 13 mins 21 secs of light-travel time from Earth



54 years ago today the President of the United States stood before Congress and stated we as a people would eradicate poverty in our country, give every person a chance for better education, improve living conditions for everyone by rebuilding the infrastructure and cleaning up the environment, and end immigration nationality quotas. Why? Because the greatest nation on earth needed to make sure all prospered. The ambitious programs created a substantial backlash. Too much government! Socialism! Handouts! Foreign invasion! And slowly over the decades, the vision has been lost. As a teen I despised LBJ for what happened in Vietnam; as a student of history I have to admire his vision of society as well as his ability to wheel and deal and get things done.








THIS is what making America great again looks like to me!

0 Comments

|

Add Comment

| Permalink | Tuesday, May 22, 2018

this Monday's musing




Today is the 2nd day of the 21t week, the 21st day of the 5th month, the 141st day of 2018, and:

American Red Cross Founder's Day
I Need a Patch for That Day
National Memo Day
National Strawberries and Cream Day
National Waiters and Waitresses Day [AKA National Wait Staff Day]
Rapture Party Day [AKA End of the World Day] -- Harold Egbert Camping, American Christian radio broadcaster, author and evangelist, predicted that Jesus Christ would return to Earth on this day in 2011. The saved would be taken up to heaven in the rapture, and that there would follow five months of fire, brimstone and plagues on Earth, with millions of people dying each day and the world would end on October 21st, 2011
Sister Maria Hummel Day
World Day for Cultural Diversity for Dialogue and Development
On this day in ...

1554 – Queen Mary I grants a royal charter to Derby School, as a grammar school for boys in Derby, England. The school became co-educational and comprehensive in 1972 and was closed in 1989

1703 – Daniel Defoe imprisoned on charges of seditious libel for publishing anonymously in December 1702 pamphlet entitled The Shortest-Way with the Dissenters; Or, Proposals for the Establishment of the Church, purporting to argue for their extermination.

1758 – Ten-year-old Mary Campbell is abducted in Pennsylvania by Lenape [also known as the Delaware] during the French and Indian War. She is returned six and a half years later.

1785 - First trial by jury in Canada under British common law.

1832 - The first Democratic National Convention got under way, in Baltimore.

1871 – Opening of the first rack railway [AKA a rack-and-pinion railway, cog railway, or cogwheel railway, it is a steep grade railway] in Europe, the Rigi Bahnen on Mount Rigi in Central Switzerland

1881 – The American Red Cross is established by Clara Barton in Washington, D.C.

1892 - The opera "I Pagliacci" by Ruggiero Leoncavallo was first performed, in Milan, Italy.

1894 – The Manchester Ship Canal in the United Kingdom is officially opened by Queen Victoria, who later knights its designer Sir Edward Leader Williams.

1904 – The Fédération Internationale de Football Association (FIFA) is founded in Paris.

1927 – Charles Lindbergh touches down at Le Bourget Field in Paris, completing the world's first solo nonstop flight across the Atlantic Ocean.

1932 – Bad weather forces Amelia Earhart to land in a pasture in Derry, Northern Ireland, and she thereby becomes the first woman to fly solo across the Atlantic Ocean.

1934 – Oskaloosa, Iowa, becomes the first municipality in the United States to fingerprint all of its citizens.

1937 – A Soviet station, North Pole-1, becomes the first scientific research settlement to operate on the drift ice of the Arctic Ocean.

1946 – Physicist Louis Slotin is fatally irradiated in a criticality incident during an experiment with the demon core at Los Alamos National Laboratory.

1951 – The opening of the Ninth Street Show, otherwise known as the 9th Street Art Exhibition: A gathering of a number of notable artists, and the stepping-out of the post war New York avant-garde, collectively known as the New York School.

1956 - The United States exploded the first airborne hydrogen bomb, over Bikini Atoll in the Pacific.

1959 - The musical "Gypsy" starring Ethel Merman opened on Broadway.

1992 – After 30 seasons Johnny Carson hosted his penultimate episode and last featuring guests (Robin Williams and Bette Midler) of The Tonight Show.

1999 - Susan Lucci, star of the ABC soap opera "All My Children," won her first Daytime Emmy Award for best actress in the 19th straight year she was nominated.

2005 – The tallest roller coaster in the world, Kingda Ka opens at Six Flags Great Adventure in Jackson Township, New Jersey.

2010 – JAXA, the Japan Aerospace Exploration Agency, launches the solar-sail spacecraft IKAROS aboard an H-IIA rocket. The vessel would make a Venus flyby late in the year.

2018 - NASAVoyager is 19 hrs 35 mins 15 secs of light-travel time from Earth



Tomorrow is promised to no one, Grandmom Hughes used to remind us – but barring something unusual happening, we all know that eventually we will simply wear out. As I get older, one of the things that is kinda sorta (not) talked about is the idea of an expiration date as we all come to the realization that there are fewer days ahead of us than are behind us in the natural course of things. While I have always said that I will live to be 100. , I am quite aware that in my family, no woman has lived past the age of 83, and even more aware that is a mere 15 years away. What if we could peer into my cells and actually see that ticking little time clock? What would we do with that information? Would I want to know? Time to wind up affairs and say good-bye VS just living until you die








*sighs* Mondays always make me feel very mortal…..



0 Comments

|

Add Comment

| Permalink | Monday, May 21, 2018

yes tomorrow is Monday, but...




Today is the 1st day of the 21st week, the 20th day of the 5th month, the 140th day of 2018, and:

Bay to Breakers Race [Oldest Footrace in America!]
Be a Millionaire Day – did you know "millionaire" was a term coined by Lord Byron in a letter written in 1816?
Eliza Doolittle Day – just you wait
Everybody Draw Mohammed Day -- started in 2010 to support of artists threatened with violence for drawing representations of the Islamic prophet Muhammad
Flower Day [AKA Vrubnitsa, Floriile (in romanian) or "Willow Day"]
Independence day: Cuba from the US in 1902; East Timor from Indonesia in 2002
National Quiche Lorraine Day
National Rescue Dog Day
Neighbor Day
Pentecost [AKA WhitSunday] -- celebrated ten days after Ascension Thursday, commemorates the descent of the Holy Spirit upon the Apostles and other followers of Jesus Christ
Pick Strawberries Day
Ride A Unicycle Day
Soil Stewardship Day
Stepmothers' Day
Take Your Parents to The Playground Day
Weights and Measures Day -- the Metre Convention was signed by 17 nations leading to the establishment of the International System of Units in 1875
World Autoimmune Arthritis Day
World Baking Day
World Bee Day
World Metrology Day
On this day in...

325 – The First Council of Nicaea is formally opened, starting the first ecumenical council of the Christian Church.

1497 – John Cabot sets sail from Bristol, England, on his ship Matthew looking for a route to the west (other documents give a May 2 date).

1498 – Portuguese explorer Vasco da Gama discovers the sea route to India when he arrives at Kozhikode (previously known as Calicut), India.

1570 – Cartographer Abraham Ortelius issues Theatrum Orbis Terrarum, the first modern atlas.

1609 – Shakespeare's sonnets are first published in London, perhaps illicitly, by the publisher Thomas Thorpe.

1873 – Levi Strauss and Jacob Davis receive a U.S. patent for blue jeans with copper rivets.

1891 – The first public display of Thomas Edison's prototype kinetoscope.

1916 - the Saturday Evening Post published its first cover drawn by Norman Rockwell.

1932 - Amelia Earhart took off from Newfoundland for Ireland to become the first woman to fly solo across the Atlantic Ocean.

1939 - Regular trans-Atlantic air service began as a Pan American Airways plane took off from Port Washington, N.Y., bound for Europe.

1949 – In the United States, the Armed Forces Security Agency, the predecessor to the National Security Agency, is established.

1956 – In Operation Redwing, the first United States airborne hydrogen bomb is dropped over Bikini Atoll in the Pacific Ocean.

1964 – Discovery of the cosmic microwave background radiation by Robert Woodrow Wilson and Arno Penzias.

1971 - The album "What's Going On" by Marvin Gaye was released.

1973 - Tom Sawyer Island opened at the Magic Kingdom

1983 – First publications of the discovery of the HIV virus that causes AIDS in the journal Science by Luc Montagnier.

2018 - NASA Voyager is 19 hrs 35 mins 10 secs of light-travel time from Earth



While not everyone, especially in service-type industries, has the traditional Saturday and Sunday off, I think everyone appreciates the special time warp that seems to dictate the time on the weekends runs at an accelerated rate…. Friday night comes and you are delighted! And you turn around it is Sunday afternoon…. And you have to remind yourself that this is still your time.




0 Comments

|

Add Comment

| Permalink | Sunday, May 20, 2018

and another thing ...




Today is the 6th day of the 20th week, the 18th day of the 5th month, the 138th day of 2018 [with only 220 shopping days until Christmas], and:

Buy A Musical Instrument Day: 18 Link (Honor of The Music Man Creator)
Endangered Species Day
HIV Vaccine Awareness Day
I love Reeses Day
International Museum Day
International Virtual Assistants Day
Mother Whistler Day
NASCAR Day
National Bike to Work Day
National Cheese Souffle Day
National Defense Transportation Day
National Museum Day
National No Dirty Dishes Day
National Pizza Party Day
National Visit Your Relatives Day
O Henry Pun-off Day
Send an Electronic Greeting Card Day
World AIDS Vaccine Day


On this day in ...

1291 – Fall of Acre, the end of Crusader presence in the Holy Land.

1499 – Alonso de Ojeda sets sail from Cádiz on his voyage to what is now Venezuela.

1593 – Playwright Thomas Kyd's accusations of heresy lead to an arrest warrant for Christopher Marlowe.

1897 - A public reading of Bram Stoker's new novel "Dracula, or, The Un-dead" was staged in London.

1912 – The first Indian film, Shree Pundalik by Dadasaheb Torne, is released in Mumbai.

1951 - The United Nations moved out of its temporary headquarters in Lake Success, NY, for its permanent home in Manhattan.

1953 – Jackie Cochran becomes the first woman to break the sound barrier.

1969 – Apollo 10 was launched on a mission that served as a dress rehearsal for the first moon landing.

1974 – Under project Smiling Buddha, India successfully detonates its first nuclear weapon becoming the sixth nation to do so.

1990 – In France, a modified TGV train achieves a new rail world speed record of 515.3 km/h (320.2 mph).

1991 - Britain's first astronaut, 27-year-old Helen Sharman from Sheffield, blasted into orbit via the Soviet Soyuz TM-12 space capsule from the Baikonur cosmodrome in the Soviet republic of Kazakhstan

2003 - "Les Miserables," the third-longest running show in Broadway history, closed after more than 16 years and 6,680 performances.

2005 – A second photo from the Hubble Space Telescope confirms that Pluto has two additional moons, Nix and Hydra.

2018 - NASA Voyager is 19 hrs 35 mins 07 secs of light-travel time from Earth



A couple of things that are bugging me right now [in no particular order]:

ANOTHER school shooting?
The 7th day of rain – supposedly we will see some sun tomorrow afternoon in between showers
Income inequity – they keep saying the recession is over, unemployment is back down, and the economy is back on track. Then how come I know so many people who are involuntarily retired, cannot find jobs that pay over minimum wage, and are struggling to make ends meet?
Why is everything that I really like to eat bad for me?
Partisan politics – seriously guys, stop pointing fingers at each other and figure out how to address the real problems of the country? And by the way, it is pretty much a given that Russia influenced our election – can we just figure out how to keep it from happening again please?
Healthcare – the United States has the best care that money can buy. Unfortunately 99% don't have the wherewithal to buy it
Israelis VS Palestinians – well lots of things, but today? Will someone explain to me in very simple terms how a two-state solution would work when Gazza isn't anywhere close to the rest of the proposed Palestinian state?
CGI – people can be put in videos and shows when they weren't there and made to say things they didn't say. How can we accept any photo/video evidence?
STOP


I'm going back to my books and 2nd life. Catch up with you later.



0 Comments

|

Add Comment

| Permalink | Friday, May 18, 2018

your perspective VS ?




Today is the 5th day of the 20th week, the 17th day of the 5th month, the 137th day of 2018, and:

Brown Bag It Thursday
Hummus Day
International Day Against Homophobia, Biphobia and Transphobia – it wasn't until 1990 that the General Assembly of the World Health Organization (WHO) eliminated homosexuality from the list of psychiatric diseases.
National Apertif Day
National Cherry Cobbler Day
National Mushroom Hunting Day
National Notebook Day
National Pack Rat Day
National Walnut Day
Same Sex Marriage Day – in 2004 the first legal same-sex marriages in the U.S. were performed in the state of Massachusetts.
Syttende Mai [AKA Norwegian National Day] – in 1814 the Constitution of Norway was signed and Crown Prince Christian Frederick of Denmark elected King of Norway by the Norwegian Constituent Assembly.
World Hypertension Day
World Neurofibromatosis Awareness Day
World Telecommunication and Information Society Day
Quote of the day:
"A fool sees not the same tree that a wise man sees."
-- William Blake, The Marriage of Heaven and Hell

I don't remember exactly the date when my 8 year old self realized the way I see the world might be different from what others see. It had to do with getting my first pair of glasses because for the first time in years, I found the world was so much more focused and there were all these sharp lines – I still take off my glasses at times to admire lights in the night. But I quickly realized that I had not known others saw the world so differently, and that I still could not know what things looked like to someone else because I was trapped behind my own eyes and that was a revelation that has haunted me almost daily for the past six decades.

Folks cannot agree on the color of a dress [I saw blue and black], or what the spoken word actually is saying [I heard "laurel"]. Rapprochement is seen as flinging insults even while I feel the Democrats need to start listening to the disaffected conservative working class. Conspiracy theories present "alternative facts" and scream "fake news" at anything or anyone that disagrees with them [that said, I will admit I am not convinced Oswald acted alone]. This is not new behavior – homo sapiens have been attacking anyone who appears different from them, making sure any other species cousins went extinct [we claim out-competed for the scarce resources rather than committed genocide].

So why would I accept there is such a thing as an historical fact as all I have to rely upon are the written perceptions of people, some of whom were not even aware they had filters and biases and agendas? And in this day when pictures can be photoshopped and even videos easily altered, how will historians of the future ever figure out how the Weans lived?




The line between fact and fiction seems might blurry.....

0 Comments

|

Add Comment

| Permalink | Thursday, May 17, 2018

not depressed, and yet....




Today is the 4th day of the 20th week, the 16th day of the 5th month, the 136th day of 2018, and:

Biographer's Day
Honor Our LGBT Elders' Day
International Day of Light
Love a Tree Day
National Coquilles St Jacques Day -- a dish usually consisting of scallops combined with a mixture of butter, cream, mushrooms and cheese, baked in a scallop shell
National Employee Health & Fitness Day
National Juice Slush Day
National Mimosa Day
National Piercing Day
National Sea Monkey Day
National Wear Purple for Peace Day ((well I am wearing purple today, I cannot really claim to be celebrating since I found out about this well after getting dressed))
Ramadan ((first full day))
Turn Beauty Inside Out Day – celebrated since 2000, the goal is to stop emphasizing physical beauty to the point of ignoring a person's soul/spirit


On this day in ...

1843 – The first major wagon train heading for the Pacific Northwest sets out on the Oregon Trail with one thousand pioneers from Elm Grove, Missouri.

1866 – The United States Congress establishes the nickel.

1888 – Nikola Tesla delivers a lecture describing the equipment which will allow efficient generation and use of alternating currents to transmit electric power over long distances.

1891 – The International Electrotechnical Exhibition opens in Frankfurt, Germany, and will feature the world's first long distance transmission of high-power, three-phase electric current (the most common form today).

1918 – The Sedition Act of 1918 is passed by the U.S. Congress, making criticism of the government during wartime an imprisonable offense. It will be repealed less than two years later.

1919 – A naval Curtiss NC-4 aircraft commanded by Albert Cushing Read leaves Trepassey, Newfoundland, for Lisbon via the Azores on the first transatlantic flight.

1920 – In Rome, Pope Benedict XV canonizes Joan of Arc.

1929 – In Hollywood, the first Academy Awards ceremony takes place.

1951 – The first regularly scheduled transatlantic flights begin between Idlewild Airport (now John F Kennedy International Airport) in New York City and Heathrow Airport in London, operated by El Al Israel Airlines.

1959 – The Triton Fountain in Valletta, Malta is turned on for the first time.[1]

1960 – Theodore Maiman operates the first optical laser (a ruby laser), at Hughes Research Laboratories in Malibu, California.

1966 - The albums "Blonde on Blonde" by Bob Dylan and "Pet Sounds" by the Beach Boys were released.

1969 – Venera 5, a Soviet space probe, lands on Venus.

1975 - Japanese climber Junko Tabei became the first woman to reach the summit of Mount Everest.

1988 – A report by the Surgeon General of the United States C. Everett Koop states that the addictive properties of nicotine are similar to those of heroin and cocaine.

1991 – Queen Elizabeth II of the United Kingdom addresses a joint session of the United States Congress. She is the first British monarch to address the U.S. Congress.



In today's Gospel reflection, Bishop Robert Barron comments:

"Sadness of soul follows from the heaviness of self-regard, a sadness and weight which precludes real union with the other...."



I was struck by that phrase "the heaviness of self-regard ", admiring not only the turn of the phrase, but the singularly apt description of the burden carried when you are insecure. This insecurity manifests itself in subtle ways: The harshness of your self-talk. The need to be liked by acquaintances and co-workers, to feel like you fit in. The need for affirmation and approval from friends and family. The need to be successful by standards that you don't necessarily agree with as you accept the priorities of those around you. Those of us who lack in confidence are toting a heavy weight around with us that we cannot put down, and yes, it tinges our souls a delicate shade of indigo that can deepen into darkness very easily and quickly. Watching my granddaughters grow up I often think back on the childhoods of my son and daughter and then of my own, wondering when that shining joy and confidence became marred? Was it in an instant? Was it an accumulation of negative criticism, of stern tones of voices that projected disapproval, of a torrent of constant corrections?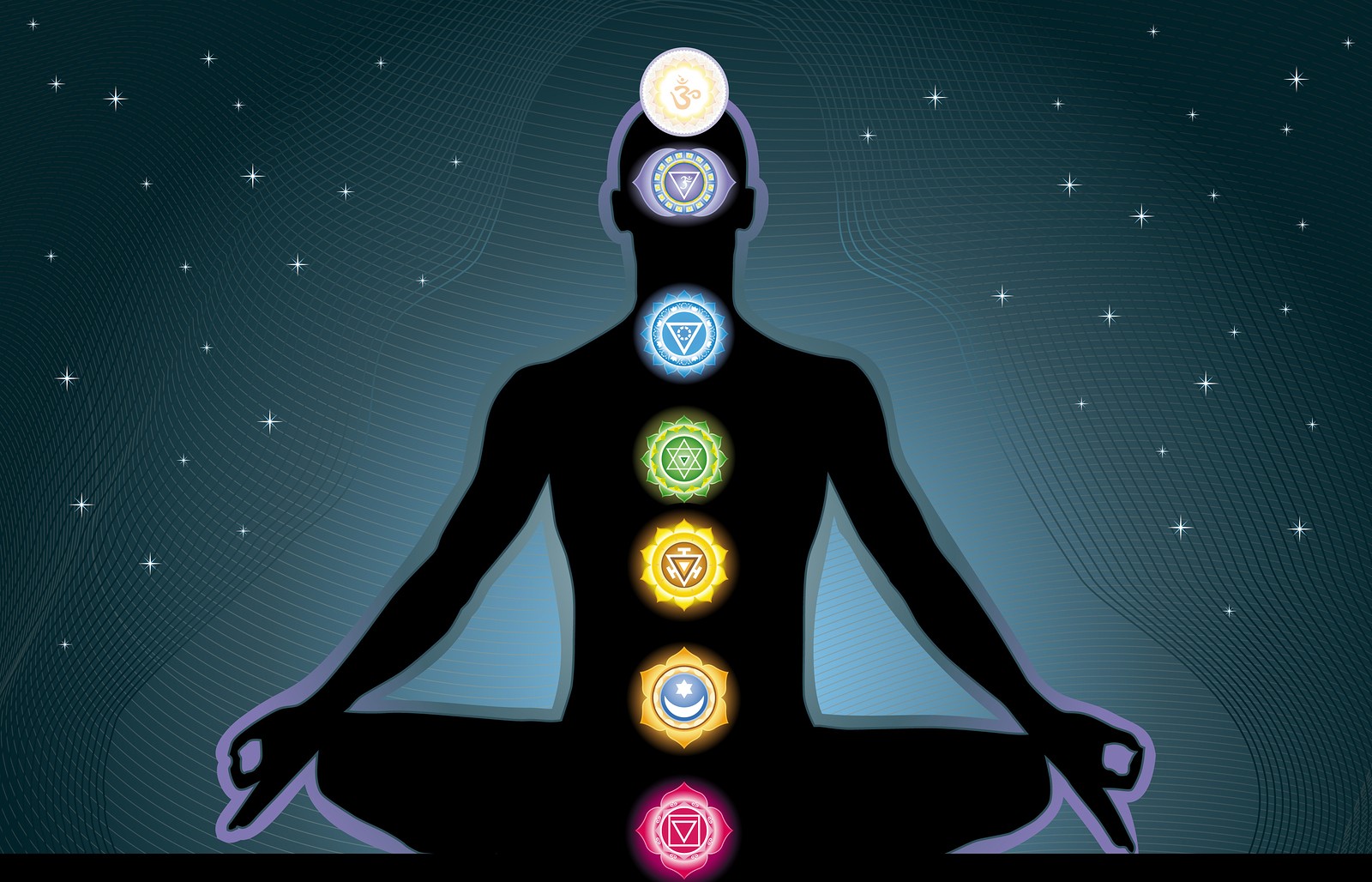 Time to meditate on and strengthen my 3rd Chakra

0 Comments

|

Add Comment

| Permalink | Wednesday, May 16, 2018

only questions, no answers




Today is the 3rd day of the 20th week, the 15th day of the 5th month, the 135th day of 2018, and:

Dinosaur Day
Hyperemisis Gravidarum [HG] Awareness Day
Independence Day -- Paraguay from Spain in 1811
International Conscientious Objectors Day
International Day of Families
International MPS Awareness Day
National Chocolate Chip Day
National Safety Dose Day
National Slider Day
National Tuberous Sclerosis Day
Peace Officers Memorial Day
Relive Your Past By Listening to the First Music You Ever Bought No Matter what It Was No Excuses Day – I cannot recall what I would've bought first, actually, so there is no option to celebrate this day
Ramadan [starts at sundown]
Sex Differences in Health Awareness Day
Straw Hat Day – rather odd given one cannot wear a straw hat until after Memorial Day but you can get it out and spruce it up!
On this day in ...

1252 – Pope Innocent IV issues the papal bull ad extirpanda, which authorizes, but also limits, the torture of heretics in the Medieval Inquisition.

1618 – Johannes Kepler confirms his previously rejected discovery of the third law of planetary motion (he first discovered it on March 8 but soon rejected the idea after some initial calculations were made).

1718 – James Puckle, a London lawyer, patents the world's first machine gun.

1793 – Diego Marín Aguilera flies a glider for "about 360 meters", at a height of 5–6 meters, during one of the first attempted manned flights.

1817 – Opening of the first private mental health hospital in the United States, the Asylum for the Relief of Persons Deprived of the Use of Their Reason (now Friends Hospital, Philadelphia, Pennsylvania).

1836 – Francis Baily observes "Baily's beads" during an annular eclipse.

1851 – The first Australian gold rush is proclaimed, although the discovery had been made three months earlier.

1858 – Opening of the present Royal Opera House in Covent Garden, London.

1891 – Pope Leo XIII defends workers' rights and property rights in the encyclical Rerum novarum, the beginning of modern Catholic social teaching.

1928 – Walt Disney character Mickey Mouse premieres in his first cartoon, "Plane Crazy".

1930 - Ellen Church, the first airline stewardess, went on duty aboard a United Airlines flight from San Francisco and Cheyenne, Wyo.

1940 – McDonald's opens its first restaurant in San Bernardino, California.

1941 – First flight of the Gloster E.28/39 the first British and Allied jet aircraft.

1941 – Joe DiMaggio begins a 56-game hitting streak.

1957 – At Malden Island in the Pacific Ocean, Britain tests its first hydrogen bomb in Operation Grapple.

1958 – The Soviet Union launches Sputnik 3.

1960 – The Soviet Union launches Sputnik 4.

1963 – The launch of the final Mercury mission, Mercury-Atlas 9 with astronaut Gordon Cooper on board. He becomes the first American to spend more than a day in space, and the last American to go into space alone.



70 years ago today a new nation was attacked not 24 hours after its formation – the Arab-Israeli War

70 years ago today a huge refuge population [who became to be known as Palestinians] was created – the Nakba

Was everyone but Jews deliberately and systematically expelled? Or did they leave because they thought the armies would slaughter the Jews then they could take everything? Seven decades later there are few answers and little common ground – what would break the deadlock?








I don't know what has to change.

I wish I did.



0 Comments

|

Add Comment

| Permalink | Tuesday, May 15, 2018

Today in history...




Today is the 2nd day of the 20th week, the 14th day of the 5th month, the 134th day of 2018, and:

Accountant's Day or Accounting Day
Dance Like a Chicken Day
International Dylan Thomas Day
National Buttermilk Biscuit Day
National Chicken Dance Day
National Underground America Day
National Women's Check-Up Day
The Stars and Stripes Forever Day
On this day in ...

1607 – Jamestown, Virginia is settled as an English colony.

1787 – In Philadelphia, delegates convene a Constitutional Convention to write a new Constitution for the United States; George Washington presides.

1796 – English physician Edward Jenner administered the first vaccination against smallpox.

1800 – The process of the U.S. Government moving the United States capital city from Philadelphia to Washington, D.C. begins.

1804 – The Lewis and Clark Expedition departs from Camp Dubois and begins its historic journey by traveling up the Missouri River.

1870 – The first game of rugby in New Zealand is played in Nelson between Nelson College and the Nelson Rugby Football Club.

1946 - House of Commons passes the Canadian Citizenship Act; first nationality statute in Canada to define its people as Canadians

1948 – Israel is declared to be an independent state and a provisional government is established. Immediately after the declaration, Israel is attacked by the neighboring Arab states, triggering the 1948 Arab–Israeli War.

1951 – Trains run on the Talyllyn Railway in Wales for the first time since preservation, making it the first railway in the world to be operated by volunteers.

1973 – Skylab, the United States' first space station, is launched.

1981 - Bank of Canada raises lending rate to further record high of 18.98%. In comparison, the highest US Prime Rate was 20% back on April 2nd, 1980

1998 - The TV series "Seinfeld" aired its final episode.

2008 - The Interior Department declared the polar bear a threatened species because of the loss of Arctic sea ice.

2018 - The US moves its embassy from Tel Aviv to Jerusalem – the first country in 70 years to do so

2018 - NASA Voyager is 19 hrs 34 mins 58 secs of light-travel time from Earth


Quote of the day:
"Progress is impossible without change, and those who cannot change their minds cannot change anything."
~ George Bernard Shaw

Seven Pillars of Wisdom – which became the movie Lawrence of Arabia

The Source and the movie Exodus [based on the book of the same name]

These were the books and the movies about two very different peoples, both filled with the sweep of history and both romanticizing their subject, that formed the basis of my perceptions of the Middle East. I read a great deal about Jews, especially in college, drawn by their insular sense of community and identity, and admittedly enthralled with their insistence that God was One, not Three since the Holy Trinity was a concept that I still struggle .to really understand. In pursuit of history, archeology, and cultural anthropology I studied the movements of Mesopotamia and the developments of civilization in the Fertile Crescent and I read the Koran. And I have to humbly admit I have absolutely no comprehension of the level of hate these two peoples have for one another. I simply do not understand. I totally get why they both distrust, despise and detest the US. I can see why they would treat Christians and Christianity with disdain. But from my perspective, it would seem the Arab and the Jew have a vast amount of history in common, cemented by the land they have both held for centuries, a cultural conglomeration that like the West and the East is viable and powerful.





I do not believe the new state of Israel expelled all Arabs in 1948 – but that the Arabs fled and felt they could not return is indisputable. That the surrounding Arab nations refused to assimilate these fleeing Palestinians is also indisputable, and I feel they deliberately have created the current problem by encouraging those who fled that Israel would not survive. But while about 700K fled their homes in fear, there are now over 5 MILLION demanding land, or reimbursements and reparations -- and I am not sure any country could handle that. I wish I could do more than pray, but I am not wise enough to see a solution….

0 Comments

|

Add Comment

| Permalink | Monday, May 14, 2018

pests




Today is the 6th day of the 19th week, the 11th day of the 5th month, the 131st day of 2018, and:

Child Care Provider Day
Eat What You Want Day
Fintastic Friday -- Giving Sharks a Voice
Hostess CupCake Day – first sold in 1919, created by the Taggart Bakery and made at their Indianapolis bakery
Military Spouse Appreciation Day
National Foam Rolling Day [massage]
National Provider Appreciation Day
National Public Gardens Day
National Twilight Zone Day
Nisga'a Day, celebration of the effective date of the Nisga'a Final Agreement. (Nisga'a Nation)
Provider Appreciation Day
Root Canal Appreciation Day
and the earliest day on which Whit Monday can fall, while June 14 is the latest; celebrated on the day after Pentecost

On this day ...

330 – Byzantium is renamed Nova Roma during a dedication ceremony, but it is more popularly referred to as Constantinople.

868 – A copy of the Diamond Sutra is printed in China, making it the oldest known dated printed book.

1676 - Beggars ordered to get permission from priests to beg in the streets of Montreal and Quebec.

1502 – Christopher Columbus departs Cádiz on his fourth and final voyage to the Americas.

1792 – Robert Gray commands the first expedition to sail into the Columbia River, the largest river in the Pacific Northwest region of North America

1910 – An act of the U.S. Congress establishes Glacier National Park in Montana.

1927 – The Academy of Motion Picture Arts and Sciences is founded.

1947 - The B.F. Goodrich Co. of Akron, Ohio, announced the development of a tubeless tire.

1949 - Israel was admitted to the United Nations.

1949 Siam changed its named to Thailand.

1972 – The United States performs a nuclear test at the Nevada Test Site, which was part of Operation Grommet.

1996 – Al Leiter throws a no-hitter against the Colorado Rockies, the first no-hitter in Florida Marlins franchise history.

1997 – Deep Blue, a chess-playing supercomputer, defeats Garry Kasparov in the last game of the rematch, becoming the first computer to beat a world-champion chess player in a classic match format.

1998 - India set off three underground atomic blasts, its first nuclear tests in 24 years.

2018 - NASA Voyager is 19 hrs 34 mins 52 secs of light-travel time from Earth



Quote of the day:

"I'll keep rolling along
Deep in my heart is a song
Here on the range I belong
Drifting along with the tumbling tumbleweeds"

Tumbling Tumbleweeds lyrics by Bob Nolan © Warner/Chappell Music, Inc

A stray article that I ran across yesterday was about the tumbleweed – that iconic symbol of the American West, portrayed in song and movies [there are at least three movies titled "Tumbleweed"] as a metaphor for the restless life of the cowboy. In current parlance, it signifies either an awkward moment of silence that falls on a room after a person says something stupid, unfunny or offensive, or a roaming party. But what got my attention, was that it is actually classified as a noxious weed and a nuisance, and an example of an invasive species' thriving and taking over in a new environment.

Tumbleweeds probably arrived around 1873 when Russian immigrants [Ukrainian farmers] arrived in South Dakota carrying flax seed that was apparently contaminated with Russian thistle seeds (Salsola tragus) and were first reported in the United States around 1877 in Bon Homme County. , South Dakota. Within two decades the plant had tumbled into a dozen states, and by 1900, tumbleweed had reached the Pacific Coast, growing in disturbed soils such as agricultural fields, irrigation canals and roadside shoulders and ditches. It has also spread to and grows abundantly in Afghanistan, Argentina, Australia, Canada, Chile, China, Egypt, Greece, Hawaii, Hungary, Indonesia, Iran, Italy, Japan, Lebanon, Mexico, Morocco, New Zealand, Norway, Pakistan, Poland, South Africa and Turkey. And today, tumbleweeds are not only an agricultural nuisance and fire hazard, but massive pileups now often bury houses, block roads and driveways, and even barricade people inside their homes. No wonder they have been portrayed as sentient beings, both on TV and on the big screen.




Apparently we don't have them in Maryland, and after reading all this and seeing the pictures, I'll settle for the local infestation of dandelions. At least we can make wine from them!

0 Comments

|

Add Comment

| Permalink | Friday, May 11, 2018

not being Pollyanna but....




Today is the 5th day of the 19th week, the 10th day of the 5th month, the 130th day of 2018, and:

Ascension
Clean Up Your Room Day
Independence Day -- Romania from the Ottoman Empire in 1877.
Make-A-Book Day
National Be Kind To Lawyers Day
National Children's Mental Heath Awareness Day
National Farm Animals Day
National Library Workers Day
National Library Day
National Shrimp Day
National Sibling Day
Salvation Army Founder's Day
Safety Pin Day
Trust Your Intuition Day
World Lupus day
and the earliest possible day on which Pentecost can fall, while June 13 is the latest; celebrated seven weeks after Easter Day.



On this day in ...

28 BC – A sunspot is observed by Han dynasty astronomers during the reign of Emperor Cheng of Han, one of the earliest dated sunspot observations in China.

1497 – Amerigo Vespucci allegedly leaves Cádiz for his first voyage to the New World.

1503 – Christopher Columbus visits the Cayman Islands and names them Las Tortugas after the numerous turtles there.

1768 – John Wilkes is imprisoned for writing an article for The North Briton severely criticizing King George III. This action provokes rioting in London.

1773 – The Parliament of Great Britain passes the Tea Act, designed to save the British East India Company by granting it a monopoly on the North American tea trade.

1774 – Louis XVI and Marie Antoinette become King and Queen of France.

1824 – The National Gallery in London opens to the public.

1869 – The First Transcontinental Railroad, linking the eastern and western United States, is completed at Promontory Summit, Utah with the golden spike.

1872 – Victoria Woodhull becomes the first woman nominated for President of the United States although some have questioned that priority given issues with the legality of her run -- she was one year younger than the constitutionally mandated age of 35 and therefore not actually eligible, although she would've been 35 when sworn in

1904 – The Horch & Cir. Motorwagenwerke AG is founded. It would eventually become the Audi company.

1908 – Mother's Day is observed for the first time in the United States when Anna Jarvis held a memorial for her mother at St Andrew's Methodist Church, in Grafton, West Virginia.

1916 – Sailing in the lifeboat James Caird, Ernest Shackleton arrives at South Georgia after a journey of 800 nautical miles from Elephant Island.

1922 – The United States annexes the Kingman Reef, a largely submerged, uninhabited triangular shaped reef, located in the North Pacific Ocean, roughly halfway between the Hawaiian Islands and American Samoa

1924 – J. Edgar Hoover is appointed first Director of the United States' Federal Bureau of Investigation (FBI), and remains so until his death in 1972.

1946 – First successful launch of an American V-2 rocket at White Sands Proving Ground.

1954 – Bill Haley & His Comets release "Rock Around the Clock", the first rock and roll record to reach number one on the Billboard charts.

1960 – The nuclear submarine USS Triton completes Operation Sandblast, the first underwater circumnavigation of the earth.

1962 – Marvel Comics publishes the first issue of The Incredible Hulk.

1975 – Sony introduces the Betamax videocassette recorder in Japan.

2013 – One World Trade Center becomes the tallest building in the Western Hemisphere.



Quote of the day:

"Now and then it's good to pause in our pursuit of happiness and just be happy."

~ Guillaume Appollinaire, French poet, playwright, short story writer, novelist, and art critic



I can't do anything about the president making decisions that I find dangerous and impossible. I can't do anything about income inequity, homelessness, the high cost of health care, prejudice, intolerance, Calvinism, my inability to retire, or any of the other things that cause me angst, raise my blood pressure, and give me indigestion. Yes I think that winning the lottery would make me happy. Yes I think that things getting easier for my daughters would make me [and them] happy. But sometimes I need to choose to kick back and appreciate what I have, and enjoy the small moments








Everything comes with pluses and minuses and there is always a downside to every upside. For today at least, I'm not going to worry and just be happy.



0 Comments

|

Add Comment

| Permalink | Thursday, May 10, 2018

a day to remember




Today is the 3rd day of the 19th week, the 8th day of the 5th month, the 128th day of 2018 [with only 230 shopping days until Christmas], and:

Childhood Depression Awareness Day
Free Cone Day (Haagen-Dazs)
Free Trade Day
Iris Day
Mothers At The Wall Day
National Animal Disaster Preparedness Day
National Coconut Cream Pie Day
National Have a Coke Day
National Student Nurses Day
National Teacher Day
No Socks Day
Student Nurse Day
Time of Remembrance and Reconciliation for Those Who Lost Their Lives During the Second World War
Victory in Europe Day [AKA V E Day]
World Ovarian Cancer Day
World Red Cross / Red Crescent Day
And the earliest day on which Mother's Day can fall, while May 14 is the latest as it is celebrated on the second Sunday of May
On this day ...

1541 – Hernando de Soto reaches the Mississippi River and names it Río de Espíritu Santo.

1794 - Antoine Lavoisier, the father of modern chemistry, was executed on the guillotine during France's Reign of Terror.

1877 – At Gilmore's Gardens in New York City, the first Westminster Kennel Club Dog Show opens.

1886 – Pharmacist John Pemberton first sells a carbonated beverage named "Coca-Cola" as a patent medicine.

1898 – The first games of the Italian football league system are played.

1899 – The Irish Literary Theatre in Dublin produced its first play.

1912 – Paramount Pictures is founded.

1919 – Edward George Honey proposes the idea of a moment of silence to commemorate the Armistice of 11 November 1918 which ended World War I.

1944 - The first "eye bank" was established, in New York City.

1970 - The album "Let It Be" by the Beatles was released.

1976 – The rollercoaster The New Revolution, the first steel coaster with a vertical loop, opens at Six Flags Magic Mountain.

1978 – The first ascent of Mount Everest without supplemental oxygen, by Reinhold Messner and Peter Habeler.

1980 – The World Health Organization confirms the eradication of smallpox. But two stockpiles of the variola virus remain in the world. Both the CDC, located in the state of Georgia, and a state laboratory in Russia have supplies of the virus. In 1990, a World Health Organization advisory committee "recommended destroying" the remaining viruses -- both countries claim their stockpiles are necessary for "research"

2012 - Josh Hamilton of the Texas Rangers became the 16th major league baseball player to hit four home runs in a game.








It wasn't the end of the war for the Japanese fought on.

0 Comments

|

Add Comment

| Permalink | Tuesday, May 8, 2018

May 7th 2018




Today is the 2nd day of the 19th week, the 7th day of the 5th month, the 127th day of 2018, and:

Design Packaging Day
Great Lakes Awareness Day
Melanoma Monday
National Barrier Awareness Day
National Cosmopolitan Day
National Library Legislative Day
National Meeting Planners Appreciation Day
National Roast Leg of Lamb Day
National Tourism Day
Paste Up Day
Worldwide Day of Genital Autonomy
On this day in ...

1664 – Louis XIV of France begins construction of the Palace of Versailles.

1718 – The city of New Orleans is founded by Jean-Baptiste Le Moyne, Sieur de Bienville.

1824 – World premiere of Ludwig van Beethoven's Ninth Symphony in Vienna, Austria. The performance is conducted by Michael Umlauf under the composer's supervision.

1846 – The Cambridge Chronicle, America's oldest surviving weekly newspaper, is published for the first time in Cambridge, Massachusetts.

1864 – The world's oldest surviving clipper ship, the City of Adelaide is launched by William Pile, Hay and Co. in Sunderland, England, for transporting passengers and goods between Britain and Australia.

1895 – In Saint Petersburg, Russian scientist Alexander Stepanovich Popov demonstrates to the Russian Physical and Chemical Society his invention, the Popov lightning detector—a primitive radio receiver. In some parts of the former Soviet Union the anniversary of this day is celebrated as Radio Day.

1934 - The 9.45-inch, 14.1 lb "Pearl of Lao Tzu" is found by a diver in a giant clam in the Palawan Sea.

1941 - Glenn Miller and His Orchestra recorded "Chattanooga Choo Choo." The song was first featured in the 1941 movie "Sun Valley Serenade," a movie that starred many of the biggest names of the day.

1946 – Tokyo Telecommunications Engineering (later renamed Sony) is founded with around 20 employees.

1948 – The Council of Europe is founded during the Hague Congress.

1952 – The concept of the integrated circuit, the basis for all modern computers, is first published by Geoffrey Dummer.

1977 - Seattle Slew won the Kentucky Derby on his way to horse racing's Triple Crown.

1986 – Canadian Patrick Morrow becomes the first person to climb each of the Seven Summits [composed of each of the highest mountain peaks of each of the seven continent]. The definitions of the "highest" as well as what constitutes the continent differes from list to list, but Murrow climbed Denali (1977), Aconcagua (1981), Mt. Everest (1982), Kilimanjaro (1983), Mt. Kosciuszko (1983), Mt. Vinson (1985), Mt. Elbrus (1985) and finally the Puncak Jaya (Carstensz Pyramid).

1992 – The Space Shuttle Endeavour is launched on its first mission, STS-49.

1992 - A 203-year-old proposed constitutional amendment barring Congress from giving itself a midterm pay raise was ratified when Michigan became the 38th state to approve it.

1994 – Edvard Munch's iconic painting The Scream is recovered undamaged after being stolen from the National Gallery of Norway in February.

1998 – Mercedes-Benz buys Chrysler for US$40 billion USD and forms DaimlerChrysler in the largest industrial merger in history.

1999 – Pope John Paul II travels to Romania, becoming the first pope to visit a predominantly Eastern Orthodox country since the Great Schism in 1054.

2018 - NASA Voyager is 19 hrs 34 mins 45 secs of light-travel time from Earth



When I do these lists – both the holidays [secular and religious] of the day and the historical events -- I visit different sites and poke around a bit rather than rely on just one or two sources. Nevertheless I find my information turns out to be very culturally limited. I know for a fact that what we call "western civilization" leaves out a huge portion of the world, and yet I seldom find information about events and holidays celebrated outside my little bubble. Perhaps the issue is that I only speak English and these alternative sites are in other languages. Perhaps GOOGLE has come to know me too well and is directing my search results to "fit" me in some way. But what if I don't want what fits me but want to see it all?








*goes back to polishing search skills*



0 Comments

|

Add Comment

| Permalink | Monday, May 7, 2018

the 4th

0 Comments

|

Add Comment

| Permalink | Friday, May 4, 2018

what you say....




Today is the 5th day of the 18th week, the 3rd day of the 5th month, the 123rd day of 2018, and:

Garden Meditation Day
Lag B'omer – to celebrate Rabbi Shimon's life and the revelation of the esoteric soul of Torah.
Martin Z Mollusk Day
National Chocolate Custard Day
National Day of Prayer
National Day of Reason
National Lumpy Rug Day
National Raspberry Popover Day
National SAN Architect Day
National Specially-abled Pets Day
National Textiles Day
National Two Different Colored Shoes Day
Paranormal Day
Public Radio Day
Sun Day - designated by United States President Jimmy Carter in 1978, specifically devoted to advocacy for solar power
Wordsmith Day
World Password Day
World Press Freedom Day
Quote of the day:

"Because I've always felt, whether the fatwa or whatever, the writer's great weapon is the truth and integrity of his voice. And as long as what you're saying is what you truly, honestly believe to be the case, then whatever the consequences, that's fine. That's an honorable position."

~ Salman Rushdie, British Indian novelist



This quote was sent out as part of the Positive Quotes newsletter yesterday. Now read what was said above again: "…as long as what you're saying is what you truly, honestly believe to be the case, then whatever the consequences, that's fine." Think about that statement for a moment. This man just said that as long as you believe what you are saying, no matter what the consequences are, it is okay. Now put in the context of the issues Rushdie has had after writing his book and the fact that there is quite literally a bounty placed on his head for daring to write about his gestalt, this statement is a downright heroic defense of free speech. I'm sure he didn't mean the applications of his statement that immediately sprang to my mind. For example: the flat-earth movement is actually growing in numbers as folks state their firmly held conviction that there is no such thing as a globe, there are measles outbreaks threatening vulnerable babies around the world because the belief the vaccine causes autism persists, and no matter how many times economists debunk the theory it would appear that trickledown economics is alive and well in certain segments of our society. But each of these people passionately believe in what they are saying -- the earth is flat, vaccines cause autism and trickledown means if we give more to the rich everyone will prosper – and other people listen to them. No amount of trumpeting about "fake news" and "alternative facts" touches them, no amount of reason or science reaches them, because they believe and they not only act on those beliefs but proselytize – and this has real consequences for society as a whole.








No I don't think I like or agree with this quote.

Sorry, Salman



0 Comments

|

Add Comment

| Permalink | Thursday, May 3, 2018

it's that time of year




Today is the 4th day of the 18th week, the 2nd day of the 5th month, the 122nd day of 2018 [think about it – 1/3 of the year is now behind us and there only 236 shopping days left before Christmas], and:

Baby Day
Brothers and Sisters Day
Great American Grump Out
International Scurvy Awareness Day
National Anxiety Disorders Screening Day
National Day to Prevent Teen & Unplanned Pregnancy
National (Deaf) Interpreter Day
National Fire Day
National Life Insurance Day
National Play Your Ukulele Day
National Truffle Day
Roberts Rule of Order Day
Take a Baby to Lunch Day
World Tuna Day
On this day in ...

1611 – The King James Version of the Bible is published for the first time in London, England, by printer Robert Barker.

1829 – After anchoring nearby, Captain Charles Fremantle of HMS Challenger, declares the Swan River Colony in Australia.

1863 – Stonewall Jackson is wounded by friendly fire while returning to camp after reconnoitering during the Battle of Chancellorsville. He succumbs to pneumonia eight days later.

1932 - Jack Benny's first radio show debuted on the NBC Blue Network. ((all he had to do was say "well" and audiences would crack up))

1941 - General Mills began shipping a new cereal called "Cheerioats" to six test markets. (The cereal was later renamed "Cheerios.")

1952 – The world's first ever jet airliner, the De Havilland Comet 1 makes its maiden flight, from London to Johannesburg.

1955 – Tennessee Williams wins the Pulitzer Prize for Drama for Cat on a Hot Tin Roof.

1963 – Berthold Seliger launches a rocket with three stages and a maximum flight altitude of more than 100 kilometres near Cuxhaven. It is the only sounding rocket developed in Germany.

1964 – First ascent of Shishapangma, the fourteenth highest mountain in the world and the lowest of the Eight-thousanders.

1969 – The British ocean liner Queen Elizabeth 2 departs on her maiden voyage to New York City.

1982 - The Weather Channel debuted.

1998 – The European Central Bank is founded in Brussels in order to define and execute the European Union's monetary policy.

2012 – A pastel version of The Scream, by Norwegian painter Edvard Munch, sells for $120 million in a New York City auction, setting a new world record for a work of art at auction.



Quote of the day:

"All things are subject to interpretation. Whichever interpretation prevails at a given time is a function of power and not truth."

~ Friedrich Nietzsche



Now that it appears winter has actually left and the A/C has been turned on, the annual start of Thermostat Wars is duly noted in the office with the hot house plants VS those of us who prefer a cooler environment




0 Comments

|

Add Comment

| Permalink | Wednesday, May 2, 2018

has spring sprung?




Today is the 3rd day in the 18th week, the 1st day of the 5th month, the 121st day of 2018, and:

Batman Day (Also in September)
Beltane [or Samhaim in the southern hemisphere]
Childhood Depression Awareness Day
Couple Appreciation Day
CSS Reboot Day
Executive Coaching Day
Foster Care Day
Frequent Flyer Day
Global Love Day
Hug Your Cat Day
International Workers' Day
Keep Kids Alive Drive 25 Day
Law Day
Lei Day
Lemonade Day
Loyalty Day
May Day or May One Day
Mother Goose Day
National Bubba Day
National Chocolate Parfait Day
National Purebred Dog Day
New Homeowners' Day
Phone In Sick Day
Poem on Your Pillow Day
Save the Rhino Day
School Principals' Day
Silver Star Service Banner Day
Skyscraper Day
Stepmother's Day
World Asthma Day
Worthy Wage Day
On this day in ...

880 – The Nea Ekklesia is inaugurated in Constantinople, setting the model for all later cross-in-square Orthodox churches.

1707 - The Kingdom of Great Britain was created as a treaty merging England and Scotland took effect.

1753 – Publication of Species Plantarum by Linnaeus, and the formal start date of plant taxonomy adopted by the International Code of Botanical Nomenclature.

1759 – Josiah Wedgwood founds the Wedgwood pottery company in Great Britain.

1776 – Establishment of the Illuminati in Ingolstadt (Upper Bavaria), by Jesuit-taught Adam Weishaupt.

1786 - Mozart's opera "The Marriage of Figaro" premiered in Vienna. ((Only those who grew up with the Saturday morning cartoons will appreciate the immediate correlation with Bugs Bunny))

1840 – The Penny Black, the first official adhesive postage stamp, is issued in the United Kingdom.

1844 – Hong Kong Police Force, the world's second modern police force and Asia's first, is established.

1863 – American Civil War: The Battle of Chancellorsville begins -- notable because with the loss of Stonewall Jackson, many historians feel the Confederacy lost their best chance of staying independent.

1869 – The Folies Bergère opens in Paris.

1884 – Proclamation of the demand for eight-hour workday in the United States by the International Workingmen's Association

1886 – Rallies are held throughout the United States demanding the eight-hour work day, culminating in the Haymarket affair in Chicago, in commemoration of which May 1 is celebrated as International Workers' Day in many countries.

1915 – The RMS Lusitania departs from New York City on her 202nd, and final, crossing of the North Atlantic. Six days later, the ship is torpedoed off the coast of Ireland with the loss of 1,198 lives -- and precipitated the US into WWI

1930 – The dwarf planet Pluto is officially named.

1931 – The Empire State Building is dedicated in New York City.

1941 - The Orson Welles film "Citizen Kane" premiered in New York.

1956 – The polio vaccine developed by Jonas Salk is made available to the public.

1956 – A doctor in Japan reports an "epidemic of an unknown disease of the central nervous system", marking the official discovery of Minamata disease.

1962 - The first Target discount store opened in Roseville, Minn.

1971 - Amtrak went into service, combining and streamlining the operations of 18 intercity passenger railroads.

1989 – Disney-MGM Studios opens at Walt Disney World near Orlando, Florida, United States.

1999 – The body of British climber George Mallory is found on Mount Everest, 75 years after his disappearance in 1924.

1999 – SpongeBob SquarePants premieres on Nickelodeon after the 1999 Kids' Choice Awards.



I started this day out viewing, via live-cam, the sunrise in the Magic Kingdome. Although WDW is in the same eastern time zone as I am, they are slightly west of my location as well as being 1,000 miles + and this means sunrise is a little over a half hour later there than it is here. The other? While the cameras were focused on the east, local residents noticed west and moving overhead was a lot of clouds, which belied the beautiful day shown on the feed. The same thing happens to me at times – my apartment faces due east and I often miss the weather when it approaches from the west or southwest.








The sunrise was gorgeous, the music appropriate, and it was a lovely, peaceful celebration for Beltane



0 Comments

|

Add Comment

| Permalink | Tuesday, May 1, 2018