Carol H Tucker

Passionate about knowledge management and organizational development, expert in loan servicing, virtual world denizen and community facilitator, and a DISNEY fan



Contact Me




Subscribe to this blog
beladona Memorial

Be warned:in this very rich environment where you can immerse yourself so completely, your emotions will become engaged -- and not everyone is cognizant of that. Among the many excellent features of SL, there is no auto-return on hearts, so be wary of where your's wanders...


kala

(¤´¨)
¸.·´¸.·*´¨) ¸.·*¨)
(¸.·´ (¸.·`¤"If you will practice being fictional for awhile, you will understand that fictional characters are sometimes more real than people with bodies and heartbeats." -- Richard Bach


Navigation Calendar
Days with posts will be linked
Most Recent Posts

the last Wednesday in April




Today is the 4th day of the 17th week, the 26th day of the 4th month, the 116th day of 2017, and:

Administrative Professionals Day
Audubon Day
Denim Day
Get Organized Day
Hug a Friend Day
Hug an Australian Day
International Guide Dog Day
International Noise Awareness Day
Lesbian Visibility Day
National Golf Day
National Help a Horse Day
National Kids and Pets Day
National Pretzel Day
National Richter Scale Day
National Static Cling Day
Old Permic Alphabet Day
World Intellectual Property day
World Stationary Day
Today is the latest day on which Easter Monday can fall, while March 23 is the earliest.

ON THIS DAY: In 1336 Francesco Petrarca (Petrarch) ascended Mont Ventoux. In 1564 William Shakespeare was baptized in Stratford-upon-Avon, Warwickshire, England (his date of actual birth is unknown). In 1803 thousands of meteor fragments fell from the skies of L'Aigle, France; the event convinced European scientists that meteors exist. In 1956 the SS Ideal X, the world's first successful container ship, sailed from Port Newark, New Jersey for Houston, Texas. In 1958 the B&O Railroad's Royal Blue from Washington DC to New York City, the first US passenger train to use electric locomotives, made its final run after 68 years. In 1962 NASA's Ranger 4 spacecraft, the first US rocket to reach the Moon, crashes into the Moon and is too damaged to send back pictures. In 1981 Dr. Michael R. Harrison of the University of California, San Francisco Medical Center performed the world's first human open fetal surgery. In 1986 the world's worst nuclear accident occurred at the Chernobyl plant in the Soviet Union -- an explosion and fire in the No. 4 reactor sent radioactivity into the atmosphere; at least 31 Soviets died immediately

Quote of the day:
"I believe that imagination is stronger than knowledge. That myth is more potent than history. That dreams are more powerful than facts. That hope always triumphs over experience. That laughter is the only cure for grief. And I believe that love is stronger than death."
~ Robert Fulghum, American author and Unitarian Universalist minister





So, in the office these days a question that is being asked a lot is "what is the procedure for ______ ?" While I can answer that question readily, when asked where it is in writing, I have been referring folks to the voluminous manual that was done years ago. Bossman and I have talked about updating this tomb and I have taken a couple of swings at it, but I just plain do not like "manuals" that get things written in stone, preferring to rely on individual pages saved in our file folders that address specific issues as they come up. I feel this approach promotes fluidity and agility as opposed to those old three-ring manuals we used to have. The other support person in the office feels that having a manual is important for continuity It is an old argument – OTOH, it is important to have tacit knowledge captured, especially in support positions, so that business activities can proceed without a hitch despite personnel changes. OTOH, there isn't a manual in the world that enables a person to read it and be able to do a job. If there was? Why would KSA be a marketable asset? Bottom line was a compromise – I'm going to continue my documentation but I'll start writing more things down as I am doing various tasks [basic Knowledge Management 101], and someone else has offered to cut and paste into the "Procedures Manual" and provide updates as needed when I change the approach to address individual circumstances. I even agreed to do it in WORD rather than EXCEL

0 Comments

|

Add Comment

| Permalink | Wednesday, April 26, 2017

forever blooming




Today is the 3rd day of the 17th week, the 25th day of the 4th month, the 115th day of 2017 [there are only 243 shopping days until Christmas], and:

DNA Day – in 1953 Francis Crick and James Watson published "Molecular Structure of Nucleic Acids: A Structure for Deoxyribose Nucleic Acid" describing the double helix structure of DNA.
Hairstylists Appreciation Day
International Marconi Day -- a 24-hour amateur radio event that is held annually to celebrate the birth of Marconi in 1874.
License Plates Day – in 1901 New York became the first US state to require automobile license plates.
Malaria Awareness Day
National Crayola Day – National Crayon Day is March 31st . The company began when cousins Edwin Binney and C. Harold Smith took over Edwin's father's pigment business in 1885. The first box of Crayola crayons rolled off the assembly line in 1903, a box of eight crayons sold for 5 cents.
National Mani-Pedi Day
National Plumber's or Hug A Plumber Day
National Telephone Day
Parental Alienation [or Hostile Aggressive Parenting] Awareness Day
Red Hat Society Day
School Bus Driver's Day
World Malaria Day
World Penguin Day




ON THIS DAY: In 404 BC Lysander's Spartan armies defeated the Athenians and the Peloponnesian War ended. In 1829 Charles Fremantle arrived in HMS Challenger off the coast of modern-day Western Australia prior to declaring the Swan River Colony for the United Kingdom. In 1847 the last survivors of the Donner Party were out of the wilderness. In 1858 the first wave of at least 30,000 gold-seekers reach BC from California to join the Fraser River gold rush; workings from Hope, BC to just north of Lillooet, BC. In 1859 British and French engineers broke ground for the Suez Canal. In 1933 both the US and Canada drop the Gold Standard as a basis for a currency price; countries decide to inflate currency to stimulate the economy and fight the Depression. In 1954 the first practical solar cell was publicly demonstrated by Bell Telephone Laboratories. In 1959 the Saint Lawrence Seaway, linking the North American Great Lakes and the Atlantic Ocean, officially opened to shipping. In 1960 the US Navy submarine USS Triton completed the first submerged circumnavigation of the globe. In 1961 Robert Noyce was granted a patent for an integrated circuit. In 1972 the Polaroid Corp. introduced its SX-70 folding camera, which ejected self-developing photographs. In 1983 Pioneer 10 traveled beyond Pluto's orbit. In 2015 riots broke out in Baltimore, Maryland following the death of Freddie Gray in police custody.



As I drove to work today on this fourth gloomy gray and damp day, I was struck by how bright everything looked! Most of the trees have leaves, sporting different shades of green, and the azaleas are in full bloom. I always think about Grandmom Hughes when I see the azaleas – she loved those bushes. Their house sat on a large lot with woods on the one side and the back and well back from the road, and she had azaleas outlining the entire property, a line marching next to the driveway and surrounded the house with them as well. In the spring the profusion of flowers lasted a long time because thru the years, she had moved the bushes so that there was a wonderful balance of color and bloom time. Yup, I said "moved the bushes". As easily as arranging furniture, Grandmom [who could make anything grow anywhere] would dig up a huge bush, and trundle to where she wanted to. She was always moving some who did not meet her standards to the back next to the woods where they could rest and starting new bushes simple by weighing a branch down with a brink until it rooted.








A couple of years ago I was on that side of town when the azaleas were blooming and thought I would drive by and take a picture to show the family. To my absolute horror, the new owners had uprooted and discarded every single flowering bush on the property – there was not a flower to be seen. I turned and drove back home in tears and mourning until I realized that in our hearts they will bloom forever….

0 Comments

|

Add Comment

| Permalink | Tuesday, April 25, 2017

having a choice




Today is the 2nd day of the 17th week, the 24th day of the 4th month, the 114th day of 2017, and:

Armenian Genocide Remembrance Day – marking the day in 1915 and the arrest of 250 Armenian intellectuals and community leaders in Istanbul
International Sauvignon Blanc Day
National Pigs-in-a-Blanket Day
National Teach Your Children to Save Day
New Kids on the Block Day
World Day for Laboratory Animals
World Meningitis Day
Yom HaShoah ends at sundown
ON THIS DAY: In 1479 BC Thutmose III ascended to the throne of Egypt, although power effectively shifted to Hatshepsut (according to the Low Chronology of the 18th dynasty). In 1184 BC Troy fell (traditional date). In 1704 the first regular newspaper in British Colonial America, The Boston News-Letter, was published. In 1792 the French national anthem, "La Marseillaise," was composed by Capt. Claude Joseph Rouget de Lisle. In 1800 the United States Library of Congress was established when President John Adams signed legislation to appropriate $5,000 [that would be about $93,448 in today's dollars] to purchase "such books as may be necessary for the use of Congress". In 1885 American sharpshooter Annie Oakley was hired by Nate Salsbury to be a part of Buffalo Bill's Wild West. In 1895 Joshua Slocum, the first person to sail single-handedly around the world, set sail from Boston, Massachusetts aboard the sloop "Spray". In 1914 the Franck–Hertz experiment, a pillar of quantum mechanics, was presented to the German Physical Society. In 1922 the first segment of the Imperial Wireless Chain providing wireless telegraphy between Leafield in Oxfordshire, England, and Cairo, Egypt, started operations. In 1923 in Vienna, the paper Das Ich und das Es (The Ego and the Id, which outlined Freud's theories of the id, ego, and super-ego) by Sigmund Freud was published. In 1928 the Supreme Court of Canada ruled that the words 'qualified persons' in Section 24 of the BNA Act do not apply to women, that 'by the Common Law of England, women were under a legal incapacity to hold public office'. In 1952 Vancouver actor Raymond Burr made his TV acting debut on the Gruen Guild Playhouse In 1967 Cosmonaut Vladimir Komarov died in Soyuz 1 when its parachute failed to open -- the first human to die during a space mission. In 1962 the Massachusetts Institute of Technology achieved the first satellite relay of a television signal. In 1990 the Hubble Space Telescope was launched from the Space Shuttle Discovery.

Retirement is something that I think about rather often since I have now officially worked longer than any of my friends or family. Interestingly enough, it is a rather recent phenomena and something that really wasn't very common until our grandparents' generation. Certainly retirement is a feature of the industrial revolution that took work out of the home – the first known suggestion of taking care of seniors with pensions after their working life came in around 1881and nothing was done in the US until later. I found it rather telling that the age of 65 was set for retirement because it wasn't expected that many folks would live past that, so there was still an assumption that workers would work until they were no longer able to do so rather than our current concept of retiring – getting out of the way of the younger workers and enjoying "golden years".

In my own family, the men did die early – my maternal grandfather was off work sick for only a year before dying, my paternal grandfather enjoyed a couple of years of fishing before he had a fatal heart attack, my father succumbed to lung cancer before retiring, and while my husband had retired from the Police Dept, he was working part-time when he died. The women fared a little better. Grandmom Riley was a stay-at-home widow who did housework until the end, so while she never actually "retired" she never had to get out and about either. Grandmom Hughes retired from nursing and had a couple of really good years before she died. My mother retired at 65 and enjoyed her retirement for the most part -- she had to be very careful about her money, but she stayed very active for 15 years or so [until the dementia set in] by doing crafts, going on day trips, even taking community college courses, and teaching herself to draw.

Now my financial advisor told me a couple of years back that if I scrimped and saved [IE no trips, moved into cheaper housing, and kept expenses at a bare minimum] I could retire at 72, but he admitted I would have to continue scrimping and saving.to get by. At that point I decided that I would keep working – but sometimes I have to remind myself that being in the office every day is a choice that I am making ….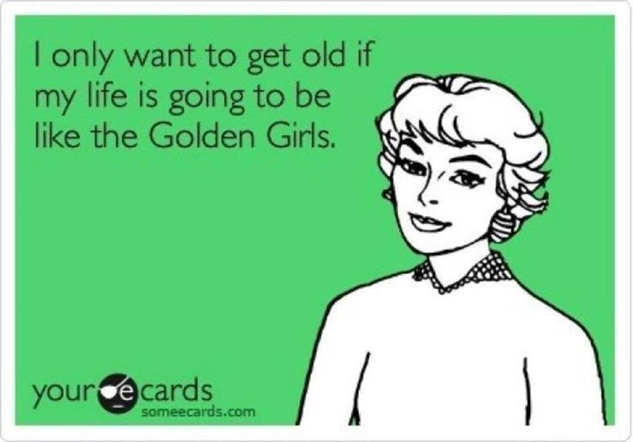 IT's good to have a choice, neh?
0 Comments

|

Add Comment

| Permalink | Monday, April 24, 2017

I can haz purpose now?




Today is the 6th day of the 16th week, the 21st day of the 4th month, the 111th day of 2017, and:

Big Word Day – when "bigly" will just not do, check out http://www.bigwords.com/bigwords/
Bulldogs are Beautiful Day
Grounation Day -- an important Rastafari holy day
Keep Off the Grass Day
Kindergarten Day
LGBT National Day of Silence
National Chocolate-Covered Cashews Day
National Donate Life (Blue and Green) Day
National Pro-Life T-Shirt Day
National Surprise Drug Test Day (Follows National Pot Smokers Day 4/20)
National Tea Day
National Yellow Bat Day
Queen's Birthday – Elizabeth's actual natal day
San Jacinto Day -- commemorating Texas winning its independence from Mexico 181 years ago at the decisive Battle of San Jacinto
Thank You for Libraries Day
Tuna Rights Day
World Creativity and Innovation Day
ON THIS DAY: In 753 BC Romulus founded Rome (traditional date). In 900 in the earliest known written document found in what is now the Philippines) the Commander-in-Chief of the Kingdom of Tondo, as represented by the Honourable Jayadewa, Lord Minister of Pailah, pardoned from all debt the Honourable Namwaran and his relations. In 1664 the Governor of New France [later Québec] banned the littering of streets with 'straw, manure or anything else'; First hygiene regulations in New France. In 1649 the Maryland Toleration Act, which provided for freedom of worship for all Christians, was passed by the Maryland assembly. In 1782 the city of Rattanakosin, now known internationally as Bangkok, was founded on the eastern bank of the Chao Phraya River by King Buddha Yodfa Chulaloke. In 1785 Trial by Jury began in Canada with the adoption of British common law. In 1908 Frederick Cook claimed to have reached the North Pole on this date, ahead of US Admiral Peary his claim was rejected in 1909 and it is still a controversy, although in actual fact neither reached the actual Pole In 1910 Mark Twain died at age 74. In 1934 the "Surgeon's Photograph", the most famous photo allegedly showing the Loch Ness Monster, was published in the Daily Mail (in 1999, it is revealed to be a hoax). In 1952 Secretary's Day (now Administrative Professionals' Day) was first celebrated. In 1960 Brazil inaugurated its new capital, Brasilia, transferring the seat of national government from Rio de Janeiro. In 1962 the Seattle World's Fair (Century 21 Exposition) opened -- the first World's Fair in the United States since World War II. In 1964 a Transit-5bn satellite failed to reach orbit after launch; as it re-enters the atmosphere, 2.1 pounds (0.95 kg) of radioactive plutonium in its SNAP RTG power source was widely dispersed. In 1965 the 1964–1965 New York World's Fair opened for its second and final season. In 1977 the musical "Annie," based on the comic strip "Little Orphan Annie," opened on Broadway. In 1980 Rosie Ruiz, the first woman to cross the finish line at the Boston Marathon, was disqualified when officials discovered she had jumped into the race about a mile from the finish. In 1982 Rollie Fingers of the Milwaukee Brewers became the first pitcher to record 300 saves. In 1992 the first discoveries of extrasolar planets were announced by astronomers Aleksander Wolszczan and Dale Frail -- two planets orbiting the pulsar PSR 1257+12.

There are two kinds of people….

Yeah I just went there despite the fact that it made me roll my eyes and chuckle.

How about if I reword it slightly. There are those who believe that the universe [or fate or a deity] is actually is taking care of you, that things happen for a reason. They tend to talk about things like karma, the power of grace and prayer, the Law of Attraction, and positive energy or thinking.




And then there are those who believe the universe doesn't "care" one way or the other because you are too insignificant to even register and things just happen.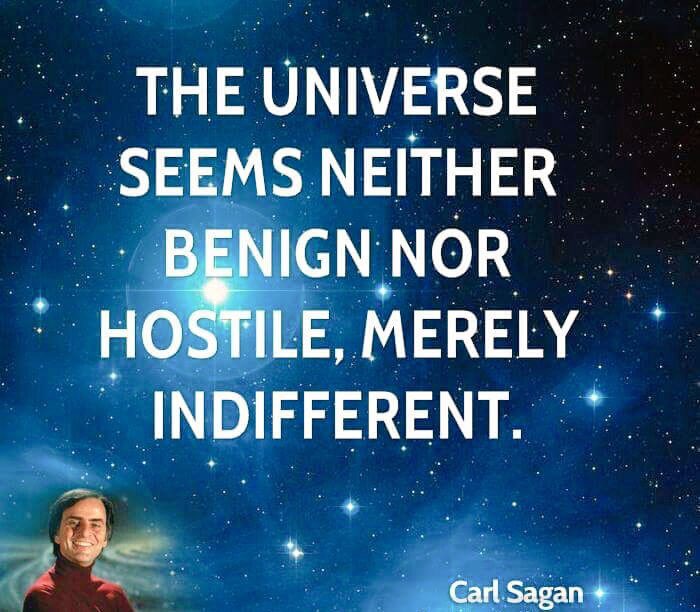 I bounce between but oh how I wistfully yearn to believe that there is a grand design and I have a purpose within it! I'm not sure if that makes me narcissistic or not….






These are not comfortable thoughts....
0 Comments

|

Add Comment

| Permalink | Friday, April 21, 2017

THURSDAY IN THE OCTAVE OF EASTER




Today is the 5th day of the 16th week, the 20th day of the 4th month, the 110th day of 2017, and:

Chinese Language Day
Get to Know Your Customer Day (the 3rd Thursday of Each Quarter)
International Cli-Fi Day ((a new literary genre - or a subset of science fiction - that focuses on the consequences of environmental issues, was originally part of Earth Day but became fixed on April 20th))
International Pizza Cake Day
Lima Bean Respect Day
National Ask an Atheist Day
National Cheddar Fries Day
National DARE (Drug Abuse Resistance Education )Day ((hence the announcements today about funding research on the "opiate epidemic"))
National High Five Day
National Look Alike Day
National Pineapple Upside-down Cake Day
Volunteer Recognition Day
According to Wikipedia, this date is slightly more likely to fall on a Monday, Wednesday or Friday (58 in 400 years each) than on Saturday or Sunday (57), and slightly less likely to occur on a Tuesday or Thursday (56).



ON THIS DAY: In 1303 the Sapienza University of Rome was instituted by Pope Boniface VIII. In 1534 Jacques Cartier began his first voyage to what is today the east coast of Canada, the island of Newfoundland and Labrador. In 1535 the sun dog phenomenon was observed over Stockholm and depicted in the famous painting Vädersolstavlan. In 1657 freedom of religion was granted to the Jews of New Amsterdam (later New York City). In 1818 the case of Ashford v Thornton ended, with Abraham Thornton allowed to go free rather than face a retrial for murder, after his demand for trial by battle was upheld. In 1826 Major Gordon Laing became the first non-Muslim to enter Timbuktu and in 1828 René Caillié became the second non-Muslim to enter and the first to return from Timbuktu. In 1836 a company to build a Niagara River suspension bridge was incorporated in Toronto, Ontario. In 1862 Louis Pasteur and Claude Bernard completed the experiment falsifying the theory of spontaneous generation. In 1865 Astronomer Angelo Secchi demonstrated the Secchi disk, which measures water clarity, aboard Pope Pius IX's yacht, the L'Immaculata Concezion. In 1884 Pope Leo XIII published the encyclical Humanum genus which condemned the secret society of Freemasons and outlined a plan of action to counter their influence. In 1902 Pierre and Marie Curie isolated and refined radium chloride. In 1908 opening day of competition in the New South Wales Rugby League. In 1912 opening day for baseball's Tiger Stadium in Detroit, and Fenway Park in Boston. In 1916 the Chicago Cubs played their first game at Weeghman Park (currently Wrigley Field), defeating the Cincinnati Reds 7–6 in 11 innings. In 1972 Apollo 16, commanded by John Young, landed on the moon.



Quote of the day:

"Choose your corner, pick away at it carefully, intensely and to the best of your ability and that way you might change the world."

~ Charles Eames, designer



This Friday's Eve has been one of those days when the evils of multi-tasking are readily apparent. My mind is flitting from one thing to another [and not always thinking about work], tasks are popping up that need to be dealt with, and there really doesn't seem to be a rhyme or reason to the day. Times like this I envy those working with their hands who at the end of the day can put down their tools, step back and see what they have done – built or fixed or cleaned or created something that they can view with a proprietary sense of accomplishment…








As for me? Apparently after over 6 ½ decades, I still have to be reminded that your good intentions are totally irrelevant, it is their perception that takes the day.








Becoming a mute might be the only answer!

0 Comments

|

Add Comment

| Permalink | Thursday, April 20, 2017

just another day after Tax Day




Today is the 4th day of the 16th week, the 19th day of the 4th month, the 109th day of 2017, and:

Bicycle Day
Congenital Diaphragmatic Hernia Action Day
Education & Sharing Day
Humorous Day
John Parker Day – the quintessential Minuteman, John Parker was an American farmer and mechanic who commanded the Massachusetts militia at Lexington during the Battle of Lexington and Concord on this day in 1775 who told his troops "Stand your ground. Don't fire unless fired upon, but if they mean to have a war, let it begin here."
National Amaretto Day
National Garlic Day
National Hanging Out Day
National Stress Awareness Day (First Workday After Income Taxes Are Due)
National Wear Your Pajamas To Work Day
Oklahoma City Bombing Day
ON THIS DAY: In 65 the freedman Milichus betrayed Piso's plot to kill the Emperor Nero and all the conspirators were arrested. In 1770 Captain James Cook, still holding the rank of lieutenant, sighted the eastern coast of what is now Australia. In 1884 Ottawa amended theIndian Act to outlaw the potlatch ceremony, practiced by the tribes of the Northwest Coast to mourn the dead or to celebrate the initiation of a chief because BC officials and missionaries said it interfered with work, and wasted goods such as blankets, food, and canoes, given away or destroyed to demonstrate the status and power of a clan -- ceremonies continued in secret, until the ban was finally lifted in 1951. In 1892 Charles Duryea claimed to have driven the first automobile in the United States, in Springfield, Massachusetts. In 1971 Salyut 1, the first space station, was launched. In 1987 The Simpsons first appeared as a series of shorts on The Tracey Ullman Show starting with Good Night.

A favorite read and re-read of mine is Taylor Caldwell's The Devil's Advocate in which America is country who is perpetually at war with sacrifices demanded of all its citizens except the privileged. While I don't agree with much of the meandering philosophical tirades that the characters spout at regular intervals [Caldwell was ultra-conservative and sees every liberal program as a progressive or socialist plot], but it draws me back again and again with the picture of a nation fallen into dictatorship and oligarchy because the novel traces the steps that happened, pointing out that it all came about so gradually that "We the people" were blindsided or gaslighted into complacency.

This morning I read two articles that were posted online by a foreign newspaper. The first made the statement that :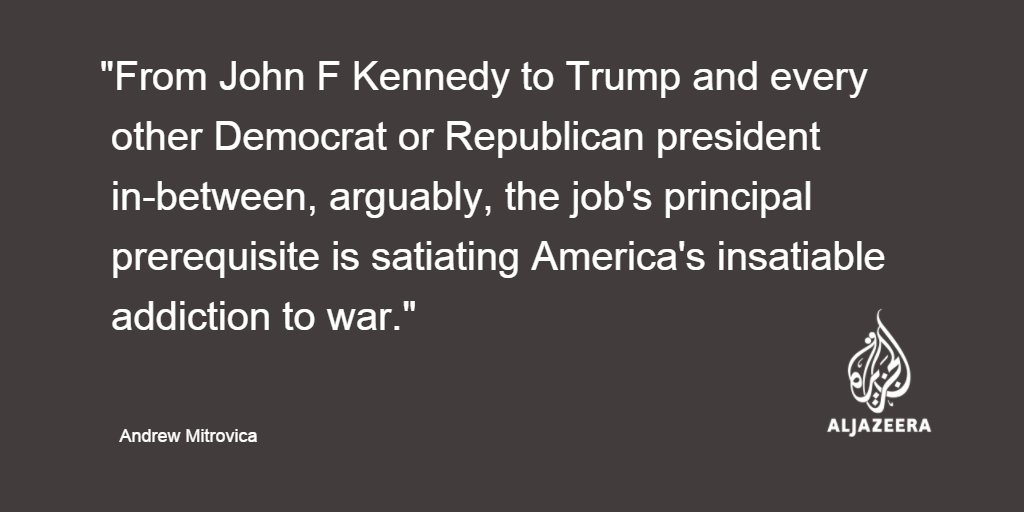 The rest of the article proceeded to support that contention. The second article made the argument that corruption, nepotism and ostentatious opulence has always been a hallmark of American politics and chortled at the apparently clueless public who seems to be just now discovering it.

I find the similarity of that perspective to the book bone chilling…..

0 Comments

|

Add Comment

| Permalink | Wednesday, April 19, 2017

the tax man cometh




Today is the 3rd day of the 16th week, the 18th day of the 4th month, the 108th day of 2017 [with only 250 shopping days until Christmas], and:

Adult Autism Awareness Day
Independence Day: Ireland left the British Commonwealth and became the Republic of Ireland in 1949; .Zimbabwe from the United Kingdom in 1980
International Amateur Radio Day
National Animal Crackers Day
National Lineman Appreciation Day
National Velociraptor Awareness Day
Newspaper Columnists Day
Pet Owners Independence Day
World Heritage Day
ON THIS DAY: In 796 King Æthelred I of Northumbria was murdered in Corbridge by a group led by his ealdormen, Ealdred and Wada; the patrician Osbald was crowned, but abdicated within 27 days. In 1506 the cornerstone of the current St. Peter's Basilica was laid. In 1923 Yankee Stadium -- "The House that Ruth Built" -- opened. In 1946 the League of Nations went out of business.








While the government imposed income taxes briefly during the Civil War and the 1890s, income tax as we know it didn't start on a permanent basis until 1913 when Congress enacted an income tax in October 1913 after ratification of the Sixteenth Amendment on February 3, 1913 as part of the Revenue Act of 1913 [AKA the Tariff Act, Underwood Tariff, Underwood Act, Underwood Tariff Act, or Underwood-Simmons Act] to replace the federal revenue that had been generated by customs duties (tariffs) and excise taxes.. The first income tax was a 1% tax on net personal incomes above $3,000, with a 6% surtax on incomes above $500,000. Originally Tax Day was March 1st [the first day was in 1914, one year after the ratification], but it was moved to March 15 in 1918 and then again to April 15 in 1955 – officially the reason for the pushback was to spread the workload of IRS employees, but some economists speculate that a later filing date means the government can wait even longer to pay refunds. During World War II, the financial burdens of the war forced the government to raise more revenue, more frequently, throughout the year. As the federal budget rose tenfold during the war, from $9 billion in 1940 to $98 billion in 1945, Congress passed a law called the Current Tax Payment Act introducing payroll withholding and quarterly tax payments to make sure citizens were paying up.



The result is if you work and receive payment, you will pay both income and FICA taxes; the latter is tax enabled by the Federal Insurance Contribution Act that contributes to Social Security and Medicare [/RANT: THEY ARE NOT ENTITLEMENTS THEY ARE PAID FOR WITH EACH PAY CHECK /end RANT]. You are not given a choice. There are a plethora of exemptions that our confusingly intricate tax laws provide that may get the government to refund all or some of those funds, if you are rich enough to afford the tax attorneys to find them. And just in case you somehow managed to game the system, you have to file each year to prove that you paid up and if you didn't pay enough, write a check to the IRS.








I don't think we would feel as bad about our donation to the federal, state and local governments if we knew everyone was paying their fair share, neh? For this reason, I have advocated a flat tax with no deductions for anyone [individual or business] making above a sustainable wage. Yes I know it sounds simplistic -- but at least we wouldn't be arguing about corproations using tax shelters, rich people who pay out such a low percentage of their income if anything at all, and politicians who lie about their returns, neh?




0 Comments

|

Add Comment

| Permalink | Tuesday, April 18, 2017

the day after Easter....




Today is the 2nd day of the 16th week, the 17th day of the 4th month, the 107th day of 2017 [with only 251 shopping days until Christmas], and:

Bat Appreciation Day because they are starting to emerge from hibernation
Blah Blah Blah Day – supposedly a day to stop procrastinating and get started on those things you should be doing
Boston Marathon Day
Dyngus Day – always the day after Easter, it's basically a Polish pride day and a reason to celebrate that Lent is over
Easter Monday
Ellis Island Family History Day – in 1907 the Ellis Island immigration center processed 11,747 people, more than on any other day.
Independence Day: Syria from France in 1946.
International Ford Mustang Day
International Haiku Poetry Day
Malbec World Day – commemorating the day when the president of Argentina officially made it his mission to transform Argentina's wine industry back in 1853, tasking a French soil expert to bring over new vines. The Malbec grape vines in France were pretty much wiped out by the spread of the Phylloxera Plague in 1863 then an unexpected freeze in 1956.
National Cheeseball Day
National Kickball Day
Nothing Like a Dame Day
Patriots' Day
White House Easter Egg Roll – started by Rutherford B Hayes because Congress didn't want this popular past-time of rolling hard-boiled eggs down a hill on its premises. Just in case you were wondering why in the world the Easter egg roll would be on a workday? Back in the day, we used to get Good Friday and Easter Monday off. In Maryland, especially in banking, Good Friday continued on as a state holiday long after the Feds pointed out that it was as a religious holiday – in fact it is still listed on the state calendar as an official holiday.
World Hemophilia Day
ON THIS DAY: In 1080 the King of Denmark, Harald III died and was succeeded by Canute IV, who would later be the first Dane to be canonized because of his martyrdom and advocacy of the Church. In 1397 Geoffrey Chaucer related The Canterbury Tales for the first time at the court of Richard II -- Chaucer scholars have also identified this date (in 1387) as the start of the book's pilgrimage to Canterbury. In 1521 the trial of Martin Luther over his teachings began during the assembly of the Diet of Worms; initially intimidated, he asked for time to reflect before answering the charges and was given a stay of one day. In 1610 Henrik Hudson set sail on the Discovery to look for the North West Passage; he will discover Hudson Bay and die there. In 1951 the Peak District became the United Kingdom's first National Park. Also in 1951 Baseball Hall of Famer Mickey Mantle made his major league debut with the New York Yankees. In 1970 the ill-fated Apollo 13 spacecraft returned to Earth safely. In 1973 FedEx, then known as Federal Express, began operations. In 2014 NASA's Kepler confirmed the discovery of the first Earth-size planet in the habitable zone of another star.








Posting here has been a bit erratic of late as I've been going through my semi-annual "why am I blogging" thought process and for the first time, wondering why the internal exercise, which crops up with such regularity. Some of it is the usual inferiority complex stuff [cue John Adam's singing "does anybody care" from 1776] that asks the rather pertinent question of what I am trying to accomplish by blogging. Some of it is courtesy of Facebook's On This Day app which has been giving me links to old blog posts – a mixed bag of broken picture links and different levels of writing artistry. And some of it is just dealing with my own personal doldrums – sometimes I just don't feel very interesting, much less witty, and actually find myself without anything to actually say… .




0 Comments

|

Add Comment

| Permalink | Monday, April 17, 2017

Good Friday




Today is the 6th day of the 15th week, the 14th day of the 4th month, the 104th day of 2017, and:

Children With Alopecia Day
Dictionary Day
Dreams of Reason Feast Day
Good Friday
International Moment of Laughter Day
Look up at the Sky Day
National Dolphin Day
National Ex Spouse Day
National Pecan Day
Pan American Day
Pathologists' Assistant Day
Reach as High as You Can Day
Takayama Spring Festival (Takayama, Gifu, Japan)
ON THIS DAY: In 43 BC Mark Antony, besieging Caesar's assassin Decimus Brutus in Mutina, defeated the forces of the consul Pansa, but was then immediately defeated by the army of the other consul, Aulus Hirtius at the Battle of Forum Gallorum. In 1434 the foundation stone of Nantes Cathedral, France was laid. In 1828 Noah Webster copyrighted the first edition of his dictionary. In 1865 President Lincoln was shot and mortally wounded by John Wilkes Booth while attending the comedy "Our American Cousin" at Ford's Theater. In 1871 Parliament passed the Act to Create Uniform Currency in Canada setting denominations of currency as dollars, cents and mills In 1894 the first ever commercial motion picture house opened in New York City using ten Kinetoscopes, a device for peep-show viewing of films. In 1900 the Exposition Universelle began. In 1912 the British passenger liner RMS Titanic hit an iceberg in the North Atlantic at 23:40 (sinks morning of April 15th). In 1927 the first Volvo car premiered in Gothenburg, Sweden. In 1928 the Bremen, a German Junkers W 33 type aircraft, reached Greenly Island, Canada - the first successful transatlantic aeroplane flight from east to west. In 1939 The Grapes of Wrath by American author John Steinbeck was first published by the Viking Press. In 1958 the Soviet satellite Sputnik 2 fells from orbit after a mission duration of 162 days -- this was the first spacecraft to carry a living animal, a female dog named Laika [died within hours from overheating, possibly caused by a failure of the central R-7 sustainer to separate from the payload]. In 1970 an explosion on board Apollo 13 has caused one of the most critical situations in American space history and put the lives of the three astronauts on board in severe jeopardy. In 1981 STS-1, the first operational Space Shuttle, Columbia completed its first test flight. In 2003 the Human Genome Project was completed with 99% of the human genome sequenced to an accuracy of 99.99%.








One of the beliefs that I have run across in my spiritual and philosophical meanderings is that of the Sacred Contract – the concept that we as eternal souls in search of enlightenment, choose to be born at a certain time and place and to certain parents so that our lives can play out and teach us what we need to understand. After our physical lives are over, we sit down and review what happened, sharing with those souls who crossed our path what accomplished our instruction and fulfilled our mission, and what went awry. Sometimes we find that we didn't accomplish anything that we wanted to do – which isn't as negative as that might sound because of course we accomplished something – and we decide to either give it up as a bad job for now or try again. I find this point of view rather comforting, both because there is an explanation for why bad things happen to good people and the prospect of ongoing, continual improvement as you struggle to approach the perfection that is the Creator.



Of course, only a few enlightened souls are conscious of their choice once they are born and truly understand their reason in being here therefore are able to live their lives purposefully. In this system of belief , Christ was one of those fully enlightened souls – He knew from the beginning He was a son of the Father, that His purpose was to take on the sins of the world and be executed to reconcile mankind to God, and He never wavered from his course or His purpose.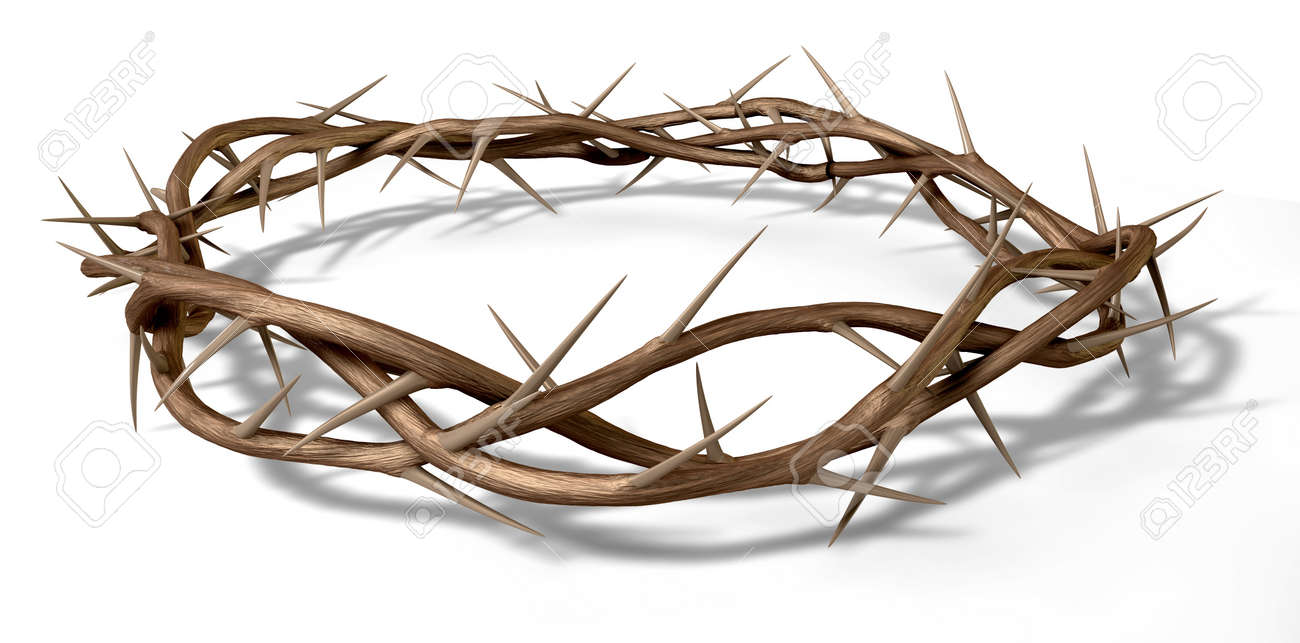 0 Comments

|

Add Comment

| Permalink | Friday, April 14, 2017

Maundy Thursday




Today is the 5th day of the 15th week, the 13th day of the 4th month, the 103rd day of 2017, and:
Celebrate Teen Literature Day
Make Lunch Count Day
Maundy Thursday
National Peach Cobbler Day
Scrabble Day
Thomas Jefferson Day


One of the things that I resent about the way healthcare is handled in the US for those who are not independently wealthy is how insurance companies interfere with treatment. You see, the insurance company does not care about the insured's health and well-being, all their focus is on their bottom line and making their investors happy with their profits. Patient costs have to be "managed" – translation: cut consumer costs as low as possible – and the welfare of the patient is not a consideration. This means every single time a doctor prescribes a course of treatment [whether it is testing, therapy or medication], 99% of us have to have a talk about whether or not we can actually afford the recommendation. Doctors are becoming increasingly aware of this limitation and are quite frustrated by it; unfortunately one solution for them is to go "boutique" which means you pay an annual subscription fee [usually around $5K] and all costs then you bill the insurance company for reimbursement.




My plaint this time has to do with prescription drug coverage. The insurance company takes the stand that if there is a generic drug available, then doctors must prescribe that or the insurance will not cover the cost. The problem is that the generic drugs are not just the same drugs with a different label on them, the difference is in the "delivery" to your system and therefore the harsh aftereffects. I wonder if any of those fat cat executives with their huge salaries and bonuses ever tried to take a drug that makes you nauseous day in and day or ever try to get a restful night's sleep when you wake up every three or so hours and have to head for the bathroom because you feel like you might throw up? Or how about trying to deal with a drug that makes you retain fluid so that your ankles and feet swell up to the point where you cannot put shoes on and all your joints constantly throb with a dull ache? So what happens if the doctor decides that you simply cannot take the generic and specifies which drug you are to use going forward? [1] most insurance companies mandate that the doctors' office has to reorder refills every thirty days instead of giving you a 90 day supply. [2] they classify the brand name as a "tier 4' drug which means they only pay 10% of the cost and you have to foot the bill for the rest. The drug that I used to be on was reclassified in this manner and the cost was higher than a car payment! [3] they may refused to permit you to use the mail delivery pharmacy, telling you that you have to go and pick up the pills in person at the counter so you can sign for it – a real hardship for anyone who is disabled Yes you still have access to the brand names, of course you do! But in truth, you only get good healthcare if you have the money to pay for it, which is why the rich live longer.





It's just not fair and apparently things are only going to get worse.

0 Comments

|

Add Comment

| Permalink | Thursday, April 13, 2017

Holy Wednesday




Today is the 4th day of the 15th week, the 12th day of the 4th month, the 102nd day of 2017, and:

Belmont-Paul Women's Equality Monument Day
Big Wind Day
Drop Everything and Read Day – this is something that I have no problem celebrating!
Holy Wednesday
International Day for Street Children
International Day of Human Space Flight -- Did you know the @Space_Station has been continuously occupied by astronauts for 16+ years?
National Bookmobile Day
National Grilled Cheese Sandwich Day
National Licorice Day
National Only Child Day – nice to know we have our own day, but there isn't anyone to celebrate it without living parents or siblings! Please note most people who grew up as an only child make very sure that their children do not
Russian Cosmonaut Day
School Librarians' Day
Yuri's Night AKA The World's Space Party
Walk on Your Wild Side Day
ON THIS DAY: In 238 Gordian II lost the Battle of Carthage against the Numidian forces loyal to Maximinus Thrax and was killed; Gordian I, his father, committed suicide. In 1606 England's King James I decreed the design of the original Union Flag, which combined the flags of England and Scotland. In 1877 the catcher for Harvard's baseball team, James Tyng, wore a modified fencing mask behind the plate -- it is believed to be the first time a catcher's mask was used during a game. In 1934 the strongest surface wind gust in the world at the time of 231 mph, was measured on the summit of Mount Washington, New Hampshire. In 1937 Sir Frank Whittle ground-tested the first jet engine designed to power an aircraft at Rugby, England. In 1955 the polio vaccine, developed by Dr. Jonas Salk, is declared safe and effective. In 1961 Soviet cosmonaut Yuri Gagarin became the first man to fly in space, orbiting the Earth once before making a safe landing. In 1981 the first launch of a Space Shuttle (Columbia) took place [STS-1 mission]. In 1967 the House of Commons recommended making Calixa Lavallée's song 'O Canada' the national anthem In 1990 Jim Gary's "Twentieth Century Dinosaurs" exhibition opened at the Smithsonian Institution National Museum of Natural History in Washington, DC -- he is the only sculptor ever invited to present a solo exhibition there. In 1992 the Euro Disney Resort officially opened with its theme park Euro Disneyland; the resort and its park's name are subsequently changed to Disneyland Paris.



Judas Iscariot has been someone who has interested me ever since I started contemplating religion, belief, and philosophy. I have always doubted that he really did it for those infamous 30 pieces of silver, which he then cast away He went from being an intensive, dedicated supporter of Jesus as the Messiah to his betrayer, ending his life by hanging himself [Matthew 27: 1 – 10]. There are many other interpretations of his motives, the one that I find more likely is that he was a Jewish patriot who thought that he could force Jesus' hand, that rather than permit himself to be killed, Christ would call for a rebellion against Rome and lead it. Obviously his perspective on the mission of His ministry was a lot different than that of Christ and possibly the other apostles! However, the question that really fascinates me is Judas' damnation. What about fee will -- was he truly destined from birth to be eternally damned as the Son of God's betrayer? If he hadn't, wouldn't someone else had to fill that role so that Christ's sacrifice would be complete? And then the big question – he obviously repented of his action, so wouldn't Jesus have forgiven him?




0 Comments

|

Add Comment

| Permalink | Wednesday, April 12, 2017

Holy Tuesday




Today is the 3rd day of the 15th week, the 11th day of the 4th month:

Barbershop Quartet Day
Education and Sharing Day
Holy Tuesday
International Louie Louie Day
National Be Kind to Lawyers Day
National Cheese Fondue Day
National Eight-Track Tape Day
National Library Day
National Library Workers Day
National Teach Children To Save Day
National Pet Day
Submarine Day
Passover -- observed the 15th of Nisan in the Hebrew calendar
World Parkinson's Disease Day
ON THIS DAY: In 491 Flavius Anastasius became Byzantine emperor, with the name of Anastasius I. In 1727 Johann Sebastian Bach's St Matthew Passion premiered at the St. Thomas Church, Leipzig. IN 1909 the city of Tel Aviv was founded. In 1951 the Stone of Scone, the stone upon which Scottish monarchs were traditionally crowned, was found on the site of the altar of Arbroath Abbey -- it had been taken by Scottish nationalist students from its place in Westminster Abbey. In 1963 Pope John XXIII issued Pacem in terris, the first encyclical addressed to all instead of to Catholics alone. In 1968 President Lyndon B. Johnson signed the Civil Rights Act of 1968, prohibiting discrimination in the sale, rental, and financing of housing. In 1970 Apollo 13 was launched. In 1976 the Apple I was created.



Quote of the day:

"Virtue means doing the right thing, in relation to the right person, at the right time, to the right extent, in the right manner, and for the right purpose. Thus, to give money away is quite a simple task, but for the act to be virtuous, the donor must give to the right person, for the right purpose, in the right amount, in the right manner, and at the right time."

~ Aristotle



Are you virtuous? Will you do the right thing at the right time for the right person, without regard to how it will impact you personally and/or financially? While the knee jerk reply is to claim virtue, it is a high standard to live up to, especially when the choice that you make will not be known to anyone unless you say something. Maybe the lesson to take away is not to be so judgmental when others fail to meet high standards, understanding full well that you yourself are flawed…..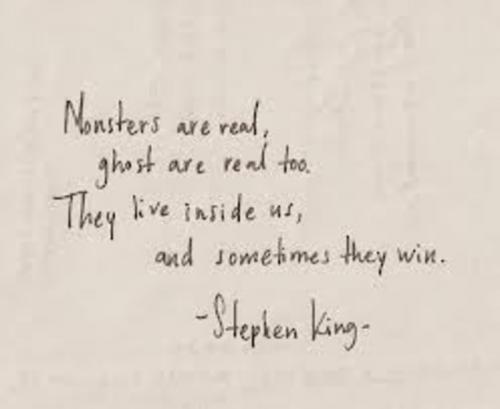 0 Comments

|

Add Comment

| Permalink | Tuesday, April 11, 2017

the things no one tells you




Today is the 2nd day of the 15th week, the 10th day of the 4th month, the 100th day of 2017, and:

American Society for the Prevention of Cruelty to Animals Day
Encourage a Young Writer Day
Golfer's Day
Holy Monday
National Cinnamon Crescent Day
National Farm Animals Day
National Sibling Day
Safety Pin Day
Salvation Army Founders' Day
Quote of the day:

"Progress is not an illusion, it happens, but it is slow and invariably disappointing…Consequently two viewpoints are always tenable. The one, how can you improve human nature until you have changed the system? The other, what is the use of changing the system before you have improved human nature? They appeal to different individuals, and they probably show a tendency to alternate in point of time."

~ George Orwell, "Charles Dickens"

ON THIS DAY: In 428 Nestorius became the Patriarch of Constantinople. In 837 Halley's Comet made its closest approach to Earth at 5.1 million kilometres or 3.2 million miles). In 1606 the Virginia Company of London was established by royal charter by James I of England with the purpose of establishing colonial settlements in North America. In 1710 the Statute of Anne, the first law regulating copyright, came into force in Great Britain. In 1815 the Mount Tambora volcano began a three-month-long eruption, which lasted until July 15; the eruption ultimately killed 71,000 people and affected Earth's climate for the next two years. In 1858, after the original Big Ben, a 14.5 ton (32,000 lb) bell for the Palace of Westminster, had cracked during testing, it was recast into the current 13.76 ton (30,300 lb) bell by Whitechapel Bell Foundry. In 1872 the first Arbor Day was celebrated in Nebraska. In 1912 the RMS Titanic set sail from Southampton, England on her maiden and only voyage. In 1916 the Professional Golfers' Association of America (PGA) was created in New York City. In 1925 The Great Gatsby by F. Scott Fitzgerald was first published in New York City, by Charles Scribner's Sons. In 1970 Paul McCartney announced he was leaving The Beatles for personal and professional reasons. In 2001 the Netherlands legalized mercy killings and assisted suicide for patients with unbearable, terminal illness.



It's the kind of Monday where around lunchtime you suddenly realize that you forgot to wear earrings.

When my daughter turned 30 years old, she informed me that I had never told her the necessity of putting on facial lotion to keep wrinkles at bay. Both of my kids suffered from some pretty severe sunburns when they were out and about in the summer sans Mommy – you see, since I would burn to a crisp pretty quickly, if they were with me they tanned beautifully because they weren't in the sun for very long at any one time. Sun block was just becoming a thing back in the day, and not something that worked terribly well and I usually didn't bother with it – hence my daughter's remonstrance.

Things no one told me about getting older: I always thought that farting was optional, and that those who did it in public were a bit rude, but dayum – they just seem to come out on their own and stink up the vicinity with appalling regularity. There really is a reason for Depends [other than a bad joke] because you sometimes really can't hold it in anymore. Not everyone can rock the gray hair – I look perfectly awful with it since it doesn't go with my florid complexion even a little bit. By the way, women can lose hair as easily as men and never look "distinguished" without flowing locks and no, wearing a wig does not really help. Not everyone can wear high heels and fat ankles happen. And last, although I observed that old folks seemed to talk a lot about doctors and medications, it never ever occurred to me that someday these would be topics for MY discussions with family and friends because that is what I am thinking about, my health and wellbeing!


0 Comments

|

Add Comment

| Permalink | Monday, April 10, 2017

different strokes....




Today is the 5th day of the 14th week, the 6th day of the 4th month, the 96th day of 2017, and:

Army Day
Church of Latter Day Saints Day – in 1830 the Church of Christ, the original church of the Latter Day Saint movement, was organized by Joseph Smith and others at either Fayette or Manchester, New York. In 1860 the Reorganized Church of Jesus Christ of Latter Day Saints, later renamed Community of Christ, was organized by Joseph Smith III and others at Amboy, Illinois. In 1893 the Salt Lake Temple of The Church of Jesus Christ of Latter-day Saints was dedicated by Wilford Woodruff.
Drowsy Drivers Awareness Day
Fresh Tomato Day
International Day of Sport for Development and Peace
Jump Over Things Day
National Alcohol Screening Day
National Caramel Popcorn Day
National Fun at Work Day
National Hostess Twinkie Day
National Siamese Cat Day
National Student Athlete Day
National Tartan Day
New Beers Eve -- an unofficial holiday in the US celebrated on the night preceding the day the sale of beer became legal again in the United States, on April 7, 1933.
Plan Your Epitaph Day
Sorry Charlie Day
Teflon Day
ON THIS DAY: In 46 BC Julius Caesar defeated Caecilius Metellus Scipio and Marcus Porcius Cato (Cato the Younger) in the battle of Thapsus. In 1327 the poet Petrarch first saw his idealized love, Laura, in the church of Saint Clare in Avignon. In 1652 at the Cape of Good Hope, Dutch sailor Jan van Riebeeck established a resupply camp that eventually becomes Cape Town. In 1782 King Buddha Yodfa Chulaloke (Rama I) of Siam (modern day Thailand) founded the Chakri dynasty. In 1861 the first performance of Arthur Sullivan's debut success, his suite of incidental music for The Tempest, leading to a career that included the famous Gilbert and Sullivan operas. In 1869 Celluloid was patented. In 1896 in Athens, the opening of the first modern Olympic Games was celebrated, 1,500 years after the original games are banned by Roman emperor Theodosius I. In 1909 Explorers Robert E. Peary and Matthew A. Henson purportedly became the first men to reach the North Pole. (The exact location they reached has since been called into question.) In 1919 Mohandas Karamchand Gandhi ordered a general strike. In 1926 Varney Airlines made its first commercial flight (Varney is the root company of United Airlines). In 1947 the first Tony Awards were presented for theatrical achievement. In 1962 Leonard Bernstein caused controversy with his remarks from the podium during a New York Philharmonic concert featuring Glenn Gould performing Brahms' First Piano Concerto. In 1965 Early Bird, the first commercial communications satellite to be placed in geosynchronous orbit, was launched. 1973 the Pioneer 11 spacecraft was launched. In 1974 the Swedish pop band ABBA won the Eurovision Song Contest with the song "Waterloo", launching their international career. In 1998 the Dow Jones industrial average closed above 9,000 points for the first time.



Quote of the day:

"I believe the recipe for happiness to be just enough money to pay the monthly bills you acquire, a little surplus to give you confidence, a little too much work each day, enthusiasm for your work, a substantial share of good health, a couple of real friends and a wife and children to share life's beauty with you."

~ J Kenfield Morley (1838 - 1923), a British Liberal statesman, writer and newspaper editor



Not sure I agree that [1] you have to work or [2] you have to have a family to be happy – after all, it seems to me that lazy people who enjoy their own company would be quite happy with their lives….




0 Comments

|

Add Comment

| Permalink | Thursday, April 6, 2017

Yes I am still babbling




Today is the 4th day of the 14th week, the 5th day of the 4th month, the 95th day of 2017 [with only 263 shopping days until Christmas], and:

Accelerate ACL Awareness Among Young Women Day
American Immigration Lawyers Association Day of Action
Bell Bottoms Day
Go for Broke Day
National Caramel Day
National Dandelion Day
National Day of Hope
National Deep Dish Pizza Day
National Raisin and Spice Bar Day
National Walking Day
Paraprofessional Appreciation Day
Read a Road Map Day
Whole Grain Sampling Day
ON THIS DAY: In 823 Lothair I is crowned King of Italy by Pope Paschal I. In 1536 Charles V entered Rome, which was the last Roman triumph. In 1614 Native American Pocahontas married English colonist John Rolfe in Virginia. In 1722 the Dutch explorer Jacob Roggeveen discoverd Easter Island. In 1842 geologist Abraham Gesner opened the first public museum in Canada at the Mechanics Institute in Saint John -- the forerunner of the New Brunswick Museum in Saint John, New Brunswick In 1900 archaeologists in Knossos, Crete, discovered a large cache of clay tablets with hieroglyphic writing in a script they call Linear B. In 1904 the first international rugby league match was played between England and an Other Nationalities team (Welsh & Scottish players) in Central Park, Wigan, England. In 1922 the American Birth Control League, forerunner of Planned Parenthood, was incorporated. In 1976 Howard Hughes, one of the world's richest men, died on a plane to Houston, Texas at age 72, having spent two decades in seclusion. In 2016 NASA Voyager is 19 hrs 05 mins 04 secs of light-travel time from Earth In 2063 Doctor Zefram Cochrane flew Earth's first warp-capable ship, the Phoenix, attracting a passing Vulcan ship, the T'Plana-Hath -- this event led the Vulcans to assist Humanity to eradicate poverty, disease, and the causes thereof by the 2110s, but also brought the nations of Earth to unite the entire planet under a United Earth Government by 2150



Yes I know it has been eight days since my last blog entry.



No nothing is wrong and no I haven't stopped blogging. Just didn't have anything to say.



I am now 124 days past being 2/3 of a century old and there are only 33 years between me and my stated goal of reaching 100. I don't remember what age I started saying that I would become a centenarian, but I was still in elementary school. Why 100? Because I wanted to see what the world would look like in 100 years, that seeming like such an unimaginably stretch of time to me back then and I was convinced there would be flying cars and folks living on the moon.








Of course, I was assuming that I would be hale and hearty up until the day that I died, and that I would be able to afford the amenities of life! Odds are pretty stacked against me, not only genetics [no woman in my family made it past 88] but social – I am not a member of the elite who can afford the kind of upkeep my body needs whether it is dental or drugs. While I live in a country that has the best healthcare available and I have access to all the latest advances, who can afford it all without being independently wealthy? And I blithely assumed that I would be retired, and that I would be traveling far and wide with my spouse…. Ah the innocence and ignorance of youth when you have been lucky enough to be brought up without knowing want!

0 Comments

|

Add Comment

| Permalink | Wednesday, April 5, 2017

it IS Tuesday, right?




Today is the 3rd day of the 13th week, the 28th day of the 3rd month, the 87th day of 2017 [with only 271 shopping days until Christmas], and:

American Diabetes Association Alert Day
Barnum & Bailey Day
Children's Picture Book Day
Commemoration of Sen no Rikyū (Schools of Japanese tea ceremony)
Eat an Eskimo Pie Day
National Black Forest Cake Day
National Hot Tub Day
National Something on a Stick Day
Virtual Advocacy Day
Weed Appreciation Day
ON THIS DAY: In 37 Roman emperor Caligula accepted the titles of the Principate, entitled to him by the Senate. In 1566 the foundation stone of Valletta, Malta's capital city, was laid by Jean Parisot de Valette, Grand Master of the Sovereign Military Order of Malta. In 1636 François de La Haye arrived in Huron country to interpret language; he adapts well to Huron customs and they call him 'the double man'. In 1797 Nathaniel Briggs of New Hampshire patented a washing machine. In 1802 Heinrich Wilhelm Matthäus Olbers discovered 2 Pallas, the second asteroid ever to be discovered. In 1842 the Vienna Philharmonic Orchestra, founded by Otto Nicolai performed their first concert. In 1910 Henri Fabre became the first person to fly a seaplane, the Fabre Hydravion, after taking off from a water runway near Martigues, France. In 1963 the Alfred Hitchcock film "The Birds" premiered in New York. In 1979 a coolant leak at the Three Mile Island's Unit 2 nuclear reactor outside Harrisburg, Pennsylvania led to the core overheating and a partial meltdown.



Quote of the day:

"If you want to make an apple pie from scratch, you must first create the universe."

~ Carl Sagan



Yes I know it is getting quiet in here. It was a very busy weekend, even though I had an extra day, and I haven't had a lot to say. It isn't that I hate my birthday or that getting older bothers me – it's just that … well when you come right down to it, as I have said before, I don't rightly know why Spring is such a tough season for me. I stop calling folks on the phone – been thinking about how much I would like to talk to my out-of-state friend, or have dinner with someone again but I just don't want to be reaching out right around my birthday like I am expecting something. Hopefully when the natal day has come and gone the cone of silence will lift and I will figure out what to talk about. Cause today's quote got me to thinking, I don't know what mysterious alchemy was in place that make friends and contacts and I sure don't want to jeopardize the ones that I have!



Meanwhile? This Tuesday feels very much like a Monday to me….




0 Comments

|

Add Comment

| Permalink | Tuesday, March 28, 2017

overthinking the magic




Today is the 6th day of the 12th week, the 24th day of the 3rd month, the 83rd day of 2017, and:

International Day for Achievers
National Chocolate Covered Raisins Day
National Cocktail Day
Red Nose Day
US Snow Shoe Day
World Tuberculosis Day
ON THIS DAY: In 1401 Turco-Mongol emperor Timur sacked Damascus. In 1603 Tokugawa Ieyasu was granted the title of shogun from Emperor Go-Yōzei, and established the Tokugawa shogunate in Edo, Japan. In 1721 Johann Sebastian Bach dedicated six concertos to Margrave Christian Ludwig of Brandenburg-Schwedt, now commonly called the Brandenburg Concertos. In 1853 Mary Ann Shadd published the first issue of her newspaper, The Provincial Freeman, with the motto "Self-Reliance is the True Road to Independence," in Windsor, Otnario. In 1882 German scientist Robert Koch announced in Berlin that he had discovered the bacillus responsible for tuberculosis. In 1896 AS Popov made the first radio signal transmission in history. In 1900 the Mayor of New York City Robert Anderson Van Wyck broke ground for a new underground "Rapid Transit Railroad" that would link Manhattan and Brooklyn. In 1907 the first issue of the Georgian Bolshevik newspaper Dro was published. In 1958 Elvis Presley was drafted by and inducted into the Army in Memphis, Tenn. In 1965 live images from the Ranger 9 lunar probe were broadcast live on network television as it hurtled down to crash on the surface. In 1993 Comet Shoemaker–Levy 9 was discovered -- the first comet observed to be orbiting a planet, and had probably been captured by Jupiter around 20–30 years earlier and crashed into that planet in July 1994.



The writing prompt for today: 83.Magic: Imagine you have a touch of magic, and can make impossible things happen. What would you do?



Fun thought for a Friday, isn't it? Wave a magic wand – poof!



At this point I realize that I have been too immersed in alternate realities because my first thought was: "All magic comes with a price, dearie!" And I immediately started thinking about the laws that kick in because not even magic can conjure something from nothing, of conservation and energy. And the limits – can you change the heart and/or soul of an individual? What about the mindset of an entire population[s] so that you really can have world peace? What if you change too much and the unanticipated consequences are so dire that you cannot fix them? What if you don't change enough or change the wrong things? Even if I make a selfish decision and win a huge lottery or sweepstakes payout to me, what about chaos theory, what other balance have I upset in the universe? Remember all those stories about the three wishes going sadly awry?



*hands back the wand and backs away slowly looking wistful*




0 Comments

|

Add Comment

| Permalink | Friday, March 24, 2017

putting on the rose-colored glasses....




Today is the 5th day of the 12th week, the 23rd day of the 3rd month, the 82nd day of the 2017, and:

Cuddly Kitten Day
National Chia Day
National Chip and Dip Day
National Melba Toast Day
National Tamale Day
National Puppy Day
Near Miss Day
OK Day -- in 1848 those two little letters were printed together in the Boston Morning Post
World Meteorological Day
ON THIS DAY: In 1400 the Trần dynasty of Vietnam was deposed, after one hundred and seventy-five years of rule, by HồQuý Ly, a court official. In 1743 George Frideric Handel's oratorio "Messiah" had its premiere, in London. In 1806, after traveling through the Louisiana Purchase and reaching the Pacific Ocean, explorers Lewis and Clark and their "Corps of Discovery" began their arduous journey home. In 1848 the ship John Wickliffe arrived at Port Chalmers carrying the first Scottish settlers for Dunedin, New Zealand and Otago province was founded. And 1857 Elisha Otis's first elevator was installed at 488 Broadway New York City. In 1868 the University of California was founded in Oakland, California when the Organic Act was signed into law. In 1888 the Football League, the world's oldest professional association football league, met for the first time in England. In 1889 the Ahmadiyya Muslim Community was established by Mirza Ghulam Ahmad in Qadian, British India. In 1933 the Reichstag passed the Enabling Act of 1933, making Adolf Hitler dictator of Germany. In 1956 Pakistan became the first Islamic republic in the world (celebrated as Republic Day in Pakistan) In 1965 NASA launched Gemini 3, the United States' first two-man space flight (crew: Gus Grissom and John Young). In 2001 Russia's orbiting Mir space station ended its 15-year odyssey with a fiery plunge into the South Pacific near Fiji. In 2010 President Barack Obama signed into law the Affordable Care Act.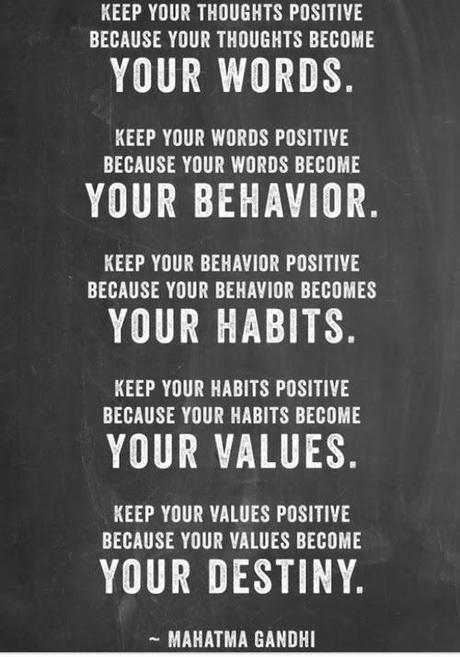 There is a lot of news these days that I try valiantly and somewhat unsuccessfully to pretty much ignore – lies, alternative facts, outrageous conspicuous consumption, income inequity, the fact that Hitler was empowered legally to take power and could it happen here – and I work very hard not to populate the social media stream that I produce with stories about these things just as my "on this day" reminiscing doesn't include many battles, politics and disasters. Doesn't change the fact that I know about the horrific attack in London [and am impressed that British media didn't start out by identifying the perpetrator immediately by race, national origin, and religion], about the tragic rape case in Montgomery County that has anti-immigrant forces so riled up, about the antics of Congress and the President, etc etc and so forth… While I am not advocating ignoring important news or sticking one's head in the sand, hopefully by not commenting and sharing excessively, I am not permitting all this to darken my spirit or that of those who share the feeds with me. While I may get triggered to rant and rave about a particular action or comment, on the whole? Looking back at my posts and shares, the things that consistently get past my self-imposed filters are climate change, income inequity, and space. But on the whole? The "real world" can just wait….




0 Comments

|

Add Comment

| Permalink | Thursday, March 23, 2017

what you do....




Today is the 4th day of the 12th week, the 22nd day of the 3rd month, the 81st day of 2017, and:

As Young as You Feel Day -- the saying is that you are only as old as you feel, which can be an encouraging thing unless it is one of those days that you feel as old as Methuselah, neh?
Education and Sharing Day
International Day of The Seal
National Goof-off Day – a day that few of us have a problem celebrating
National Sing Out Day – when was the last time you burst into song? Bet you it was in the car rocking out to a fav playing at the time or in the shower! Not many of us intentionally cut loose where someone else can actually hear us….
Tuskegee Airmen Day -- on this day back in 1945, on their way to Berlin, Germany, the Red Tails destroyed three German ME-262
World Day for Water (AKA World Water Day) -- designated by the United Nations and first commemorated in 1993, the purpose to focus attention on the importance of universal access to clean water, sanitation and hygiene facilities as well as advocating for the sustainable management of freshwater resources
World Day of Metta – yes I had to google "metta" too http://www.wildmind.org/metta/introduction/what-is-metta


ON THIS DAY: yes lots of stuff happened through the years but it seems as though it all had to do with war and disasters and I just wasn't in the mood today



Quote of the day:

"Each day of our lives we make deposits in the memory banks of our children."

~ Charles R. Swindoll, evangelical Christian pastor, author, educator, and radio preacher



Think about it – no matter what you say, no matter how many times you tell your kids something, they see what you do and how you behave, and those memories will provide context and framework for the choices that they make. I came from a "spare the rod and spoil the child" family who also had very strict ideas of what behavior was acceptable. Love in my family was very conditional – the message was loud and clear: if you did not meet expectations, then you were not family. After realizing my mother was simply doing what her mother and her grandmother before her had done, I spent a lot of effort NOT passing that particular message on to my children, trying to separate my love for them [which is unconditional] from my view of their behavior and choices, thus bringing that particular family behavior to a halt. However another way that I grew up was carried on -- when my kids were growing up, I was pretty strict with them and yes, I spanked my kids. My son took the brunt of punishment because he knew exactly how to push my buttons and was not smart enough not to do so, and yes, I have often looked back and now in retrospect I feel I wandered across the line that separates meting out punishment and abuse – it is one of the few regrets that I have in my life. My daughter and son-in-law made a conscious decision when they knew they were to become parents that they would never spank or slap their children – as she explained to me, how could she teach her daughters it was wrong to hit someone if they were being hit by their parents?



Fact is, just as the quote indicates, what we do is both noted and remembered, and the consequences of our choices reverberate long after we are gone. So if you want to teach the next generation to have empathy and compassion, you had better be a living example of both to the best of your ability. IMNSHO, FWIIW: You can quote the Bible and SAY "love thy neighbor as thyself" in Sunday School all you want , but if your actions show that you blame "them" and are aggressively protecting "yours" then you are not raising Christians no matter what church you are attending or how often.



Guess I agree with GK Chesterton [English writer, poet, philosopher, dramatist, journalist, orator, lay theologian, biographer, and literary and art critic]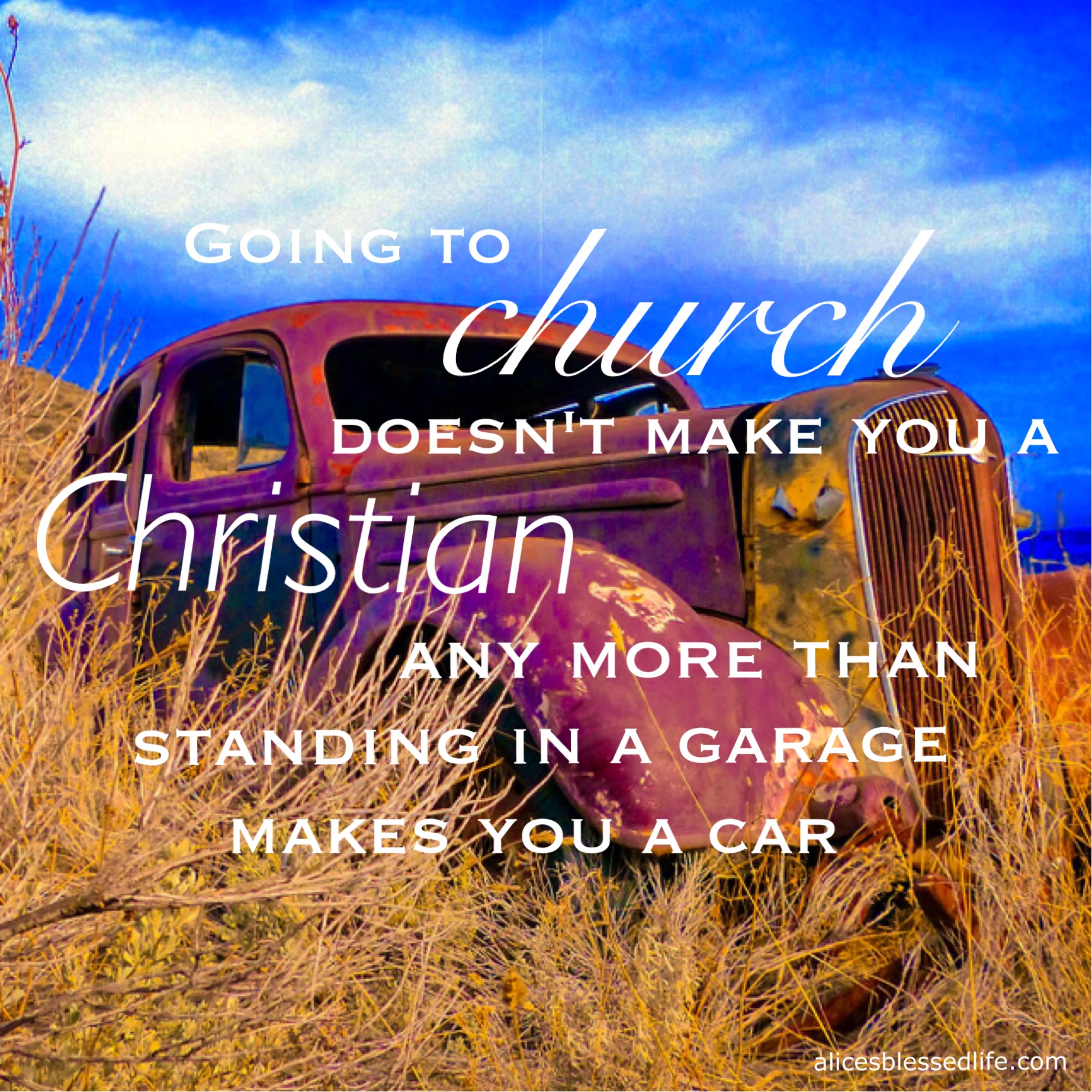 0 Comments

|

Add Comment

| Permalink | Wednesday, March 22, 2017

Spring may have sprung, but....




Today is the 3rd day of the 12th week, the 21st day of the 3rd month, the 80th day of 2017, and:

Independence Day: Namibia from South Africa in 1990
International Day for the Elimination of Racial Discrmination
International Day of Forests and The Tree (by proclamation of the United Nations General Assembly)
International Noruz Day
Memory Day
National Agriculture Day
National California Strawberry Day
National Common Courtesy Day
National Day of Action on Syringe Exchange
National Flower Day
National Fragrance Day
National French Bread Day
National Renewable Energy Day
National Single Parents' Day
National Teenager Day
Spring Fairy Fun Day
Twitter Day – launched in 2006 with the first tweet by co-founder Jack Dorsey
WE Day
World Down Syndrome Day
World Poetry Day
World Puppetry Day
World Social Work Day
ON THIS DAY: In 537 King Vitiges attempted to assault the northern and eastern city walls of Rome, but was repulsed at the Praenestine Gate, known as the Vivarium, by the defenders under the Byzantine generals Bessas and Peranius. In630 Emperor Heraclius returned the True Cross, one of the holiest Christian relics, to Jerusalem. In 1800 with the church leadership driven out of Rome during an armed conflict, Pius VII was crowned Pope in Venice with a temporary papal tiara made of papier-mâché. In 1804 Code Napoléon was adopted as French civil law. In 1844 the Bahá'í calendar begins -- this is the first day of the first year of the Bahá'í calendar and is annually celebrated by members of the Bahá'í Faith as the Bahá'í New Year or Náw-Rúz. In 1871 journalist Henry Morton Stanley began his trek to find the missionary and explorer David Livingstone. In 1935 Reza Shah Pahlavi formally requested the international community to call Persia by its native name, Iran. In 1965 NASA launched Ranger 9, the last in a series of unmanned lunar space probes. In 1999 Bertrand Piccard and Brian Jones became the first to circumnavigate the Earth in a hot air balloon. In 2000 Pope John Paul II made the first ever pontifical visit to Israel.



Spring is supposed to bring a sense of renewal and of hope as the winter fades, albeit sometimes Old Man Winter leaves more gracefully than he is doing this year, and Nature revives. You know the schtick – birds chirping, flowers blooming, trees' new leaves swaying in the breezes and even the rain is refreshing.








Yeah, right.



Of the four seasons, Spring has always been my least favorite. I'm not into gardening and the advent of the growing season is pretty much a source of indifference to me – in fact, it is the beginning of my allergies running rampant as those breezes bring a generous measure of pollen floating about. I find it an awkward transition from winter garb to lighter wear, difficult to adjust in an abode that can only do heat or A/C instead of toggling [resulting in some very uncomfortable sleeping situations], and who's idea was this whole spring cleaning thing anyway?




0 Comments

|

Add Comment

| Permalink | Tuesday, March 21, 2017

Spring has sprung....




Today is the 2nd day of the 12th week, the 20th day of the 3rd month, the 79th day of 2017 [with only 279 shopping days left until Christmas], and:

Act Happy Day
Alien Abduction Day
Atheist Pride Day
Bahá'í Naw-Rúz (Bahá'í Faith)
Bed-in For Peace Day
Bibliomania Day
French Language Day
Great American Meatout Day
Independence Day: Tunisia from France in 1956
International Astrology Day
International Day of Happiness
International Day of Nowruz
International Earth Day
National Bock Beer Day
National Jump Out! Day
National Kiss Your Fiancé Day
National Native HIV/AIDS Awareness Day
National Ravioli Day
National Wellderly Day
Ostara
Proposal Day
Snowman Burning Day
The First Day of Spring [AKA the vernal equinox] at 6:29 am EDT
Won't You Be My Neighbor Day
World Day of Theater for Children
World Sparrow Day -- they were due to return to San Juan Capistrano yesterday
World Storytelling Day
ON THIS DAY: In 235 Maximinus Thrax was proclaimed Emperor of Rome. In 1602 the Dutch East India Company was established. In 1616 Sir Walter Raleigh was freed from the Tower of London after 13 years of imprisonment. In 1852 Harriet Beecher Stowe's novel about slavery, "Uncle Tom's Cabin," was published.. In 1854 the Republican Party of the United States was organized in Ripon, Wisconsin. In 1915 Albert Einstein published his general theory of relativity. In 1923 the Arts Club of Chicago hosted the opening of Pablo Picasso's first United States showing, entitled Original Drawings by Pablo Picasso, becoming an early proponent of modern art in the United States. In 1948 with a Musicians Union ban lifted, the first telecasts of classical music in the United States, under Eugene Ormandy and Arturo Toscanini, was shown on CBS and NBC. In 1964 the precursor of the European Space Agency, ESRO (European Space Research Organization) was established per an agreement signed on June 14, 1962. In 1985 Libby Riddles became the first woman to win the 1,135-mile Iditarod Trail Sled Dog Race. Also in 1985 Canadian paraplegic athlete and humanitarian Rick Hansen began his circumnavigation of the globe in a wheelchair in the name of spinal cord injury medical research. In2015 a solar eclipse, equinox, and a Supermoon all occurred on the same day.








However you look at it, Old Man Winter needs to depart at this point….




0 Comments

|

Add Comment

| Permalink | Monday, March 20, 2017

the wearing 'o the green








Today is the 6th day of the 11th week, the 17th day of the 3rd month, the 76th day of 2017, and:

Campfire Girls Day -- the organization was founded in Thetford VT in 1910.
Doctor-Patient Trust Day
National Corned Beef and Cabbage Day
National Day of Action Against Bullying and Violence
National Irish Coffee Day
National Preschool Teachers Appreciation Day
St. Paddy's Day [or St Patrick's or St Pat's] -- a public holiday in Ireland, Montserrat and the Canadian province of Newfoundland and Labrador, widely celebrated in the English-speaking world and to a lesser degree in other parts of the world.
Submarine Day
World Sleep Day
ON THIS DAY: In 45 BC in his last victory, Julius Caesar defeated the Pompeian forces of Titus Labienus and Pompey the Younger in the Battle of Munda. In 1950 researchers at the University of California, Berkeley announced the creation of element 98, which they name "californium". In 1938 Rudolf Nureyev, Russian-French dancer and choreographer, was born In 1958 the United States launched the Vanguard 1 satellite. In 1973 the Pulitzer Prize-winning photograph Burst of Joy was taken, depicting a former prisoner of war being reunited with his family, which came to symbolize the end of United States involvement in the Vietnam War.



Did you wear green today? Are you going to have bangers and mash, or corned beef and cabbage? I was meandering around online to see just how many Irish live in places other than Ireland – more people have immigrated from the Emerald Island than ever lived there at one time according to Wikipedia. The US and Australia seem to have the largest populations of Irish today, but a good number can be found sprinkled in the UK and across Europe, in India, in Canada, Chili, Argentina, Uruguay, South Africa and New Zealand so that is a lot of green beer and shamrocks spread about, neh?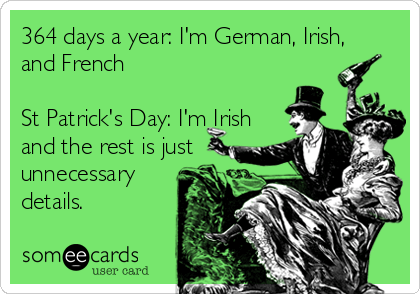 May the road rise to meet you,
may the wind be ever at your back.
May the sun shine warm upon your face,
and the rains fall soft upon your fields.
And until we meet again,
may God hold you in the palm of his hand.
0 Comments

|

Add Comment

| Permalink | Friday, March 17, 2017

between ides and shamrocks




Today is the 5th day of the 11th week, the 16th day of the 3rd month. The 75th day of 2017 [with only 283 shopping days left before Christmas[, and:

Absolutely Incredible Kid Day
Black Press Day
Campfire Girls Day
Companies That Care Day
Curlew Day
Everything You Do is Right Day
Freedom of Information Day
Goddard Day
Lips Appreciation Day
National Artichoke Heart Day
No Selfies Day
Oranges and Lemons Day
And this date is slightly less likely to occur on a Tuesday or Thursday according to Wikipedia, but here we are!



ON THIS DAY: In 597 BC the Babylonians captured Jerusalem, and replace Jeconiah with Zedekiah as king. In 1521 Portuguese navigator Ferdinand Magellan reached the Philippines, where he was killed by natives the following month. In 1621 Samoset, a Mohegan, visited the settlers of Plymouth Colony and greeted them, "Welcome, Englishmen! My name is Samoset." In 1649 Jesuit priests Jean de Brébeuf and Gabriel Lalement were tortured to death by Haudenosaunee (Iroquois) invaders at St-Louis; the two will be canonized in 1930. In 1850 "The Scarlet Letter" by Nathaniel Hawthorne was published. In 1870 the first version of the overture fantasy Romeo and Juliet by Tchaikovsky premiered. In 1894 Jules Massenet's opera Thaïs is first performed. In 1900 Sir Arthur Evans purchased the land around the ruins of Knossos, the largest Bronze Age archaeological site on Crete. In 1916 the 7th and 10th US cavalry regiments under John J. Pershing crossed the US–Mexico border to join the hunt for Pancho Villa. In 1926 Robert Goddard launched the first liquid-fueled rocket, at Auburn, Massachusetts. In 1958 the Ford Motor Company produced its 50 millionth automobile, the Thunderbird, averaging almost a million cars a year since the company's founding. In 1968, during the Vietnam War, the My Lai Massacre was carried out by United States troops under the command of Lt. William L. Calley Jr. Also in 1968 General Motors produced its 100 millionth automobile, the Oldsmobile Toronado. In 1989 a 4,400-year-old mummy was found near the Pyramid of Cheops.



Quote of the day:

"Ideas aren't magical; the only tricky part is holding on to one long enough to get it written down."

~ Lynn Abbey, writer








I do a lot of my thinking and reflecting while I am driving – there is something about being encased in a car, with no other distractions other than the road and the other drivers, that makes my mind start chewing on things. Sometimes it goes way over the top too. Seriously, if my mind was an actor, I would either accuse it of grossly over-acting or comment that it was chewing up the scenery! I often talk to people, sometimes venting on a personal level and sometimes declaiming my opinions in ringing terms. And then I get out of the car and tackle the zen of small tasks, and that brilliant dissertation that I orated in the car fades away into wisps and shreds of memory and I am left blinking and groping, grasping at the lingering remains….




0 Comments

|

Add Comment

| Permalink | Thursday, March 16, 2017

the Ides have it




Today is the 4th day of the 11th week, the 15th day of the 3rd month, the 74th day of 2017, and:

Brain Injury Awareness Day
Brutus Day
Buzzards Day
Dumbstruck Day
Everything You Think is Wrong Day
Ides of March
International Day Against Police Brutality
International Day of Action Against Canadian Seal Slaughter
International Eat an Animal for PETA Day
Kick Butts Day
National Peanut Lovers Day
National Pears Helene Day
National Shoe The World Day
True Confessions Day
World Consumer Rights Day
World Day of Muslim Culture, Peace, Dialogue and Film
ON THIS DAY: In 474 BC Roman consul Gnaeus Manlius Vulso celebrated an ovation for concluding the war against Veii and securing a forty years' truce. In 44 BC Julius Caesar, Dictator of the Roman Republic, was stabbed to death by Marcus Junius Brutus, Gaius Cassius Longinus, Decimus Junius Brutus, and several other Roman senators on the Ides of March. In 280 Sun Hao of Eastern Wu surrendered to Sima Yan which began the Jin dynasty. In 1493 Christopher Columbus returned to Spain after his first trip to the Americas. In 1778 James Cook reached the west coast of Vancouver Island with ships HMS Resolution and HMS Discovery, on the way to search for a North West Passage from the Pacific In 1819 French physicist Augustin-Jean Fresnel won a contest at the Academie des Sciences in Paris by proving that light behaves like a wave -- the Fresnel integrals, still used to calculate wave patterns, silenced skeptics who had backed the particle theory of Isaac Newton. In 1875 Archbishop of New York John McCloskey was named the first cardinal in the United States. In 1877 the first official cricket test match was played -- Australia vs England at the MCG Stadium, in Melbourne, Australia. In 1917 Tsar Nicholas II of Russia abdicated the Russian throne ending the 304-year Romanov dynasty. In 1941 Philippine Airlines, the flag carrier of the Philippines took its first flight between Manila (from Nielson Field) to Baguio City with a Beechcraft Model 18 making the airline the first and oldest commercial airline in Asia operating under its original name. In 1956 the Lerner and Loewe musical My Fair Lady debuted on Broadway at the Mark Hellinger Theatre. In 1985 The first Internet domain name, symbolics.com, was registered by the Symbolics Computer Corp. of Massachusetts.



Quote of the day:

"What is happening now has happened before, and what will happen in the future has happened before, because God makes the same things happen over and over again."

~ Ecclesiastes 3:15



When I look back reflectively, I have to admit there is a quality of sameness to the problems I have faced in my everyday lives [both "real" life and my 2nd Life], a similarity to the issues that have to be addressed and resolved, again and again and again. As often as I ponder what my purpose of life is [or was if I have unknowingly fulfilled it somehow], I wonder what lessons I should've learned from these situations that apparently I have not grasped because I keep getting patiently presented with the same learning opportunities over and over again. I read The Sacred Contractby Caroline Myss, and the concept of a soul choosing where and when to be born so that they can study, learn and grow resonates powerfully with me. While I'm very sure the good nuns of my Sunday school would react to such teachings with horror, I do not see such a creed as being inimical to being a Christian, any more than I perceive the message of The Shack as a dangerous or deranged way of thinking or believing. It certainly places some of the more "interesting" things that have happened to those around me and/or to me in a different light – it takes away the sting of blaming an unfeeling and capricious universe, or castigating myself for some lack or guilt and deserving of punishment. But then again, I have often commented that I much prefer a merciful Lord to a just one, not being quite sure I am ready to face my just deserts….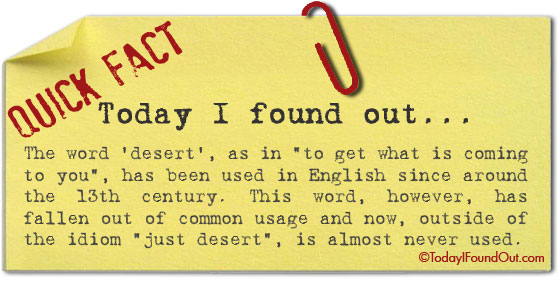 0 Comments

|

Add Comment

| Permalink | Wednesday, March 15, 2017

a quiet day....




Today is the 3rd day of the 11th week, the 14th day of the 3rd month, the 73rd day of 2017, and:

Celebrate Scientists Day
Crowdfunding Day
Genius Day
International Ask a Question Day
International Day of Action for Rivers
Learn About Butterflies Day
Legal Assistance Day
National Children's Craft Day
National Potato Chip Day
National Save a Spider Day
Organize Your Home Office Day
Pi Day (as in the math pie = 3.14159265 etc.) -- also see July 22 – "Pi Approximation Day"
Science Education Day
ON THIS DAY: In 44 BC Casca and Cassius decided, on the night before the Assassination of Julius Caesar, that Mark Antony should live. In 1592 Ultimate Pi Day: the largest correspondence between calendar dates and significant digits of pi since the introduction of the Julian calendar. In 1663 Otto von Guericke completed his book on Vacuum. In 1794 Eli Whitney was granted a patent for the cotton gin. In 1885 The Mikado, a light opera by WS Gilbert and Arthur Sullivan, premiered in London. In 1900 the Gold Standard Act was ratified, placing United States currency on the gold standard. In 1903 the Hay–Herrán Treaty, granting the United States the right to build the Panama Canal, was ratified by the United States Senate. In 1931 Alam Ara, India's first talking film, was released. In 1936 the first all-sound film version of Show Boat opened at Radio City Music Hall. In 1942 Orvan Hess and John Bumstead became the first in the United States successfully to treat a patient using penicillin. In 1960 the British radio telescope at Jodrell Bank in Cheshire set a new space record making contact with the American Pioneer V satellite at a distance of 407,000 miles. In 1994 Linux kernel version 1.0.0 was released. In 1995 Astronaut Norman Thagard became the first American astronaut to ride to space on board a Russian launch vehicle.



Quote of the day:

"We must not indulge in unfavorable views of mankind, since by doing it we make bad men believe that they are no worse than others, and we teach the good that they are good in vain."

~ Walter Savage Landor (1775 - 1864) English writer and poet



Perhaps it is the advent of Stella – an unpleasant winter storm that rolled into the area to remind us all that "Punxsutawney Phil, Seer of Seers, Sage of Sages, Prognosticator of Prognosticators, and Weather Prophet Extraordinary'' had predicted a late spring. Perhaps it is the continued worry about old rich white men who are so busy making sure that they get theirs they are willing to condemn millions to ill health and poverty. Perhaps it is the heated rhetoric and all-too-convenient positioning surrounding "fake news" – seriously, if you couldn't believe the jobs data that the previous administration released, why would you assert that it is true now? Perhaps I am still reeling from the election and the realization the US has become a banana republic in truth as I look at the ostentatious and conspicuous consumption of our President. And perhaps it is just the fourth anniversary of my mother's death. But yeah, it has been a bit quiet in here of late.




0 Comments

|

Add Comment

| Permalink | Tuesday, March 14, 2017

a quiet day....




Today is the 3rd day of the 11th week, the 14th day of the 3rd month, the 73rd day of 2017, and:

Celebrate Scientists Day
Crowdfunding Day
Genius Day
International Ask a Question Day
International Day of Action for Rivers
Learn About Butterflies Day
Legal Assistance Day
National Children's Craft Day
National Potato Chip Day
National Save a Spider Day
Organize Your Home Office Day
Pi Day (as in the math pie = 3.14159265 etc.) -- also see July 22 – "Pi Approximation Day"
Science Education Day
ON THIS DAY: In 44 BC Casca and Cassius decided, on the night before the Assassination of Julius Caesar, that Mark Antony should live. In 1592 Ultimate Pi Day: the largest correspondence between calendar dates and significant digits of pi since the introduction of the Julian calendar. In 1663 Otto von Guericke completed his book on Vacuum. In 1794 Eli Whitney was granted a patent for the cotton gin. In 1885 The Mikado, a light opera by WS Gilbert and Arthur Sullivan, premiered in London. In 1900 the Gold Standard Act was ratified, placing United States currency on the gold standard. In 1903 the Hay–Herrán Treaty, granting the United States the right to build the Panama Canal, was ratified by the United States Senate. In 1931 Alam Ara, India's first talking film, was released. In 1936 the first all-sound film version of Show Boat opened at Radio City Music Hall. In 1942 Orvan Hess and John Bumstead became the first in the United States successfully to treat a patient using penicillin. In 1960 the British radio telescope at Jodrell Bank in Cheshire set a new space record making contact with the American Pioneer V satellite at a distance of 407,000 miles. In 1994 Linux kernel version 1.0.0 was released. In 1995 Astronaut Norman Thagard became the first American astronaut to ride to space on board a Russian launch vehicle.



Quote of the day:

"We must not indulge in unfavorable views of mankind, since by doing it we make bad men believe that they are no worse than others, and we teach the good that they are good in vain."

~ Walter Savage Landor (1775 - 1864) English writer and poet



Perhaps it is the advent of Stella – an unpleasant winter storm that rolled into the area to remind us all that "Punxsutawney Phil, Seer of Seers, Sage of Sages, Prognosticator of Prognosticators, and Weather Prophet Extraordinary'' had predicted a late spring. Perhaps it is the continued worry about old rich white men who are so busy making sure that they get theirs they are willing to condemn millions to ill health and poverty. Perhaps it is the heated rhetoric and all-too-convenient positioning surrounding "fake news" – seriously, if you couldn't believe the jobs data that the previous administration released, why would you assert that it is true now? Perhaps I am still reeling from the election and the realization the US has become a banana republic in truth as I look at the ostentatious and conspicuous consumption of our President. And perhaps it is just the fourth anniversary of my mother's death. But yeah, it has been a bit quiet in here of late.




0 Comments

|

Add Comment

| Permalink | Tuesday, March 14, 2017

still living out loud....




Today is the 5th day of the 10th week, the 9th day of the 3rd month, the 68th day of 2017 [with 290 shopping days until Christmas], and:

Amerigo Vespucci Day
Bang-Clang Day
Barbie Day
False Teeth Day
Joe Franklin Day
Nametag Day
National Crabmeat Day
National Meatball Day
Panic Day
Popcorn Lovers Day
World Kidney Day
ON THIS DAY: In 141 BC Liu Che, posthumously known as Emperor Wu of Han, assumed the throne over the Han dynasty of China. In 1009 the first known mention of Lithuania, can be found in the annals of the monastery of Quedlinburg. In 1500 the fleet of Pedro Álvares Cabral left Lisbon for the Indies -- it will discover Brazil which lies within boundaries granted to Portugal in the Treaty of Tordesillas. In 1815 Francis Ronalds described the first battery-operated clock in the Philosophical Magazine. In 1831 the French Foreign Legion was established by King Louis Philippe to support his war in Algeria. In 1842 Giuseppe Verdi's third opera Nabucco premiered in Milan, establishing Verdi as one of Italy's foremost opera composers. Also in 1842 the first documented discovery of gold in California occurred at Rancho San Francisco, six years before the California Gold Rush. In 1862, during the Civil War, the ironclads Monitor and Virginia (formerly Merrimac) clashed for five hours at Hampton Roads, Virginia. In 1959 the Barbie doll debuted at the American International Toy Fair in New York. In 1960 Dr Belding Hibbard Scribner first implanted a shunt he invented into a patient, which allows the patient to receive hemodialysis on a regular basis. In 1961 Sputnik 9 successfully launched, carrying a human dummy nicknamed Ivan Ivanovich, and demonstrating that Soviet Union was ready to begin human spaceflight. In 1982 "Krononauts" hosted an event in Baltimore, Maryland asking time-travelers to meet and demonstrate future science methods of Time travel. In 1997 observers in China, Mongolia and eastern Siberia were treated to a rare double feature as an eclipse permits Hale-Bopp to be seen during the day. In 2011 the Space Shuttle Discovery made its final landing after 39 flights.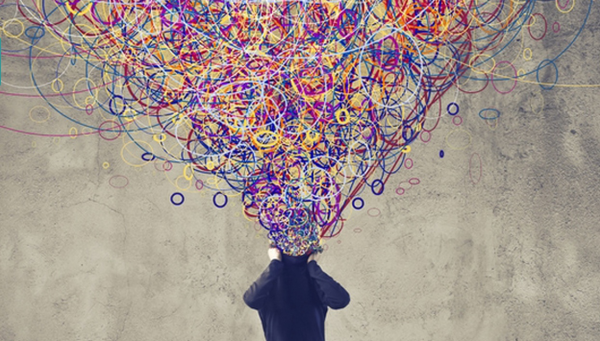 Back on March 3rd, this blog turned six. Can't say that I have written all that much here as I don't know how many posts I have made and I am not sure what kind of traffic it gets – neither of those analytics are available on this platform. Other drawbacks? Posting pictures and videos is difficult, there isn't a way to search for previous posts, there is a strict length limit, and the formatting is archaically stilted. But I keep at it here because …. Well I guess the real reasons are pure inertia and the expectation that this platform will remain since my previous blogs all poofed. If I google "banking on tomorrow" with quotes, Google shows me two posts immediately, one from four years ago and the other from this past Monday. Googling without the quotes and I am nowhere in sight.. Been a couple of bumps along the road vis-à-vis content too – had to get it in my head that my family and friends did NOT want to be featured in a blog post, and especially NO PICTURES. OTOH, that keeps it from turning into too many stories about grandchildren, neh?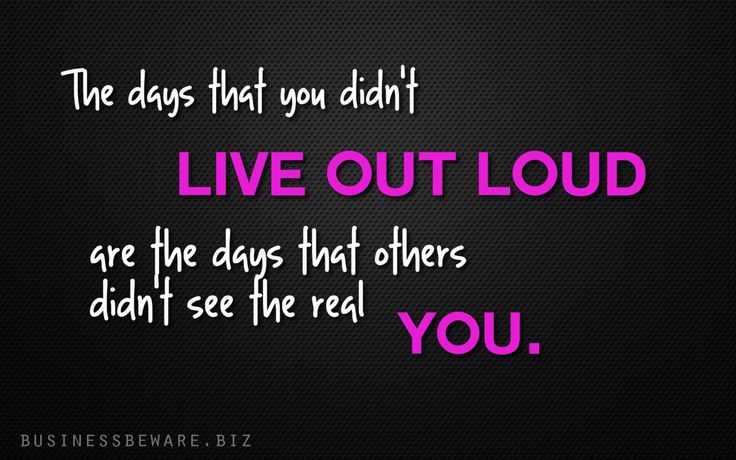 0 Comments

|

Add Comment

| Permalink | Thursday, March 9, 2017

Wonder Women




Today is the 4th day of the 10th week, the 8th day of the 3rd month, the 67th day of 2017, and:

Day for Women's Rights & International Peace
Discover What Your Name Means Day
Girls Write Now Day
International Women's Day
International Working Women's Day
National Be Nasty Day
National Peanut Cluster Day
National Proofreading Day
Registered Dietitian Nutritionist Day
The Bikini Bottom Free (Crabcakes) Day (SpongeBob Squarepants)
ON THIS DAY: In 1010 Ferdowsi completed his epic poem Shahnameh. In 1576 Spanish explorer Diego García de Palacio first sighted the ruins of the ancient Mayan city of Copán. In 1618 Johannes Kepler discovered the third law of planetary motion. In 1817 the New York Stock Exchange was founded. In 1855 John Roebling completed the world's first suspension bridge built to carry trains across the Niagara River linking Canada and the US In 1910 French aviator Raymonde de Laroche became the first woman to receive a pilot's license. In 1917 women protests in St. Petersburg marked the beginning of the February Revolution (February 23rd in the Julian calendar). In 1936 Daytona Beach and Road Course held its first oval stock car race. In 1971 the "Fight of the Century" between Joe Frazier and Muhammad Ali commenced -- Frazier won in 15 rounds via unanimous decision. In 1978 the first radio episode of The Hitchhiker's Guide to the Galaxy by Douglas Adams was transmitted on BBC Radio 4. In 1979 Philips demonstrated the compact disc publicly for the first time.



I am getting ready for work this morning, half listening to the news, and I am suddenly informed that all women are striking today. Say what? Oh we are supposed to stay home to prove how valuable we are in the marketplace – and by the way, no shopping either [unless you are buying from a woman owned store, which would be closed anyway because they are on strike, right?]. Now I come from a blue collar, union background; I totally understand the idea behind and the utilization of a strike - - but it really helps to know in advance that you are going to be doing it, neh? I don't think this action and the goals were well publicized -- and what is that crack about shopping all about? Like that is the main recreational activity of women? On the other hand? Yes I admit that my contributions are often taken for granted -- especially in a back-office, servicing role the only time you get recognition tends to be when something has gone wrong. And a full-fledged strike works when there is a targeted message to be delivered. But this kinda general "we don't like the way things are going" feel to this movement today Is not a targeted message, any more than the march did back in January. Give me a targeted cause, give me a plan, and I am there. Knitting pink hats and whining because you don't like those in power? Sorry, I am not going to march, or strike.



And so I am at work today, wearing what little red I have in my wardrobe [not a color I usually sport]. No I am not completely comfortable with my decision, and I am perhaps a little too quick to point out that I don't have to absent myself to prove my value to anyone, male or female.




0 Comments

|

Add Comment

| Permalink | Wednesday, March 8, 2017

the first Tuesday in March




Today is the 3rd day of the 10th week, the 7th day of the 3rd month, the 66th day of 2017, and:

National Be Heard Day
National Cereal Day
National Crown Roast of Pork Day
National Sportsmanship Day
Peace Corp Day
Unique Names Day
ON THIS DAY: In 161 Emperor Antoninus Pius died and is succeeded by his adoptive sons Marcus Aurelius and Lucius Verus. In 321 Emperor Constantine I decreed the dies Solis Invicti (sun-day) is the day of rest in the Empire. In 1778 Captain James Cook reached the shore of present-day Oregon In 1876 U.S. Patent Office issued patent 174,465 to Alexander Graham Bell for "the method of, and apparatus for, transmitting vocal or other sounds telegraphically ... by causing electrical undulations, similar in form to the vibrations of the air accompanying the said vocal or other sound." In 1926 the first successful trans-Atlantic radio-telephone conversation took place, between New York City and London. In 1965 Goldie, a golden eagle which escaped from Regent's Park Zoo, evaded capture again In 1985 the song "We Are the World" received its international release. In 1986 divers from the USS Preserver located the crew cabin of Challenger on the ocean floor.



Quote of the day:

"We judge ourselves by what we feel capable of doing, while others judge us by what we have already done."

~ Henry Wadsworth Longfellow (1807 - 1882), American Poet








Personally? I'm betting Wimpy never paid up….

0 Comments

|

Add Comment

| Permalink | Tuesday, March 7, 2017

the 10th Monday in 2017




Today is the 2nd day of the 10th week, the 6th day of the 3rd month, the 65th day of 2017 [with only 293 shopping days until Christmas], and:

Alamo Day
Casimir Pulaski Day
Day of The Dude
Dentist's Day
Fun Facts About Names Day
Independence Day: Ghana from the UK in 1957
National Dress Day
National Frozen Food Day
National Oreo Cookie Day
National White Chocolate Cheesecake Day
Sofia Kovalevskaya Math Day
ON THIS DAY: In 12 BC the Roman Emperor Augustus was named Pontifex Maximus, incorporating the position into that of the Emperor. In 632 the Islamic prophet Muhammad gave his Farewell Sermon (Khutbah, Khutbatul Wada'). In 1617 Louis Hébert signed an agreement to become the first colonist of New France -- a farmer and apothecary, he was to provide herbal medicines to the inhabitants In 1788 the First Fleet arrived at Norfolk Island in order to found a convict settlement. In 1834 the city of Toronto was incorporated. In 1836, after a thirteen-day siege by an army of 3,000 Mexican troops, the 187 Texas volunteers, including frontiersman Davy Crockett and colonel Jim Bowie, defending the Alamo were killed and the fort captured. In 1853 Verdi's opera "La Traviata" premiered in Venice, Italy. In 1869 Dmitri Mendeleev presented the first periodic table to the Russian Chemical Society. In 1899 Bayer registered "Aspirin" as a trademark. In 1912 Oreo sandwich cookies were first introduced by the National Biscuit Co., which later became Nabisco. In 1943 Norman Rockwell published Freedom from Want in The Saturday Evening Post with a matching essay by Carlos Bulosan as part of the Four Freedoms series. In 1964 Nation of Islam leader Elijah Muhammad officially gave boxing champion Cassius Clay the name Muhammad Ali. In 1975 for the first time the Zapruder film of the assassination of John F. Kennedy was shown in motion to a national TV audience by Robert J Groden and Dick Gregory. In 1981, after 19 years of presenting the CBS Evening News, Walter Cronkite signed off for the last time. In 1992 the Michelangelo computer virus began to affect computers.

Sometimes I just don't have a lot to say…. Yes that statement just made some folks who have known me over the years bust out laughing, but I would point out to them [gives them the stink-eye] that I have never claimed to be good at small talk and sometimes it feels like blogging is all about small talk, neh? Of course it is all complicated by the fact that I am doing my level best not to rant or pontificate on the topic of politics and income inequity and the asinine state of affairs…. *deep breath* As I was saying, I sometimes don't have a lot to say

For those times when I still feel the urge to blog and am looking for an idea, I noodle around online and find what today's prompt is: "65. Telephone: Write about a phone call you recently received."

Well now the fact of the matter is that I don't spend a lot of time on the phone these days – most often social media [IMs, texts, etc] have been the means of communication. I find it a less intrusive form of communication really, but the sound of another voice and knowing that the other person is focused on the conversation is a plus, neh? However I feel like I run down without a lot to say, and when I have been on the phone, I am usually the caller not the one answering, and that goes for work and personal phones. The last call I got? I was being asked for tech support to help a customer download information they had requested and we had uploaded to LeapFile. It was a frustrating call.

Ten Mondays down, 42 more to go!

0 Comments

|

Add Comment

| Permalink | Monday, March 6, 2017





Today is the 6th day of the 9th week, the 3rd day of the 3rd month, the 62nd day of 2017, and:

33 Flavors DAy
Dress in Blue Day
Employee Appreciation Day
I Want You to be Happy Day
International Ear Care Day
National Anthem Day
National Cold Cuts Day
National Day of Action (Peace Corps)
National Day of Unplugging
National Doodle Day
National Mulled Wine Day
National Speech and Debate Education Day
Peach Blossom Day
Shabbat Across America/Canada
What if Cats and Dogs Had Opposable Thumbs Day
World Day of Prayer
World Wildlife Day
ON THIS DAY: In 473 Gundobad (nephew of Ricimer) nominated Glycerius as emperor of the Western Roman Empire. In 1655 a Montreal physician offered Canada's First medical insurance In 1875 Georges Bizet's opera Carmen premiered at the Opéra-Comique in Paris. In 1875 the first ever organized indoor game of ice hockey was played in Montreal, Quebec, Canada as recorded in the Montreal Gazette. IN 1904 Kaiser Wilhelm II of Germany became the first person to make a sound recording of a political document, using Thomas Edison's phonograph cylinder. In 1923 TIME magazine was published for the first time. In 1938 oil was discovered in Saudi Arabia. In 1951 Jackie Brenston, with Ike Turner and his band, recorded "Rocket 88", often cited as "the first rock and roll record", at Sam Phillips's recording studios in Memphis, Tennessee. In 1966 the BBC announced plans to begin broadcasting television programs in color next year. In 1969 NASA launched Apollo 9 to test the lunar module. In 1997 the tallest free-standing structure in the Southern Hemisphere, Sky Tower in downtown Auckland, New Zealand, opened after two-and-a-half years of construction. In 2002 voters in Switzerland approved joining the United Nations, abandoning almost 200 years of formal neutrality.



Quote of the day:

"Our capacity to draw happiness from aesthetic objects or material goods in fact seems critically dependent on our first satisfying a more important range of emotional or psychological needs, among them the need for understanding, for love, expression and respect."

~ Alain De Botton, British-based author and television presenter



Noodling about alternate design is a favorite pastime of the science fiction writers and many stories have speculated about what a society, what "humans" would look like if a different branch or order of beings had developed the opposable thumb. Of these, since they live with us day in and day out, cats and dogs are favorite subjects, and hence this day of "what if". The anthropological record pretty much confirms that homo sapiens is classified in the primate branch of placental mammals. Given the human fondness for and partnership with dogs and cats I had thought to find them closer on the DNA tree of life, instead it appears primates and carnivores branched off pretty early in the evolutionary process – we actually have more in common genetically with rodents and rabbits. Which may or may not explain politicians, neh?








On that note, I am very glad that it is Friday and am looking forward to the weekend…..

0 Comments

|

Add Comment

| Permalink | Friday, March 3, 2017

the magic of reading....





Today is the 5th day of the 9th week, the 2nd day of the 3rd month, the 61st day of 2017, and:

Dr. Seuss Day
Independence Day: Morocco from France in 1956
National Banana Cream Pie Day
National Old Stuff Day
National Read Across America Day
World Book Day

ON THIS DAY: In 537 the Ostrogoth army under king Vitiges began the siege of Rome. In 1561 Mendoza, Argentina was founded by Spanish conquistador Pedro del Castillo. In 1717 The Loves of Mars and Venus was the first ballet performed in England. In 1791 long-distance communication speeds up with the unveiling of a semaphore machine in Paris. In 1797 the Bank of England issued the first one-pound and two-pound banknotes. In 1825 Roberto Cofresí, one of the last successful Caribbean pirates, was defeated in combat and captured by authorities. In 1901 United States Steel Corporation was founded as a result of a merger between Carnegie Steel Company and Federal Steel Company and became the first corporation in the world with a market capital over $1 billion. In 1933 the film King Kong opens at New York's Radio City Music Hall. In 1949 Captain James Gallagher landed his B-50 Superfortress Lucky Lady II in Fort Worth, Texas after completing the first non-stop around-the-world airplane flight in 94 hours and one minute. In 1961 John F. Kennedy announced the creation of the Peace Corps in a nationally televised broadcast. In 1962 Wilt Chamberlain of the Philadelphia Warriors scored 100 points in a game against the New York Knicks, an NBA record that still stands. In 1965 the movie version of the Rodgers and Hammerstein musical "The Sound of Music" had its world premiere in New York. In 1969 the supersonic airliner Concorde flew for the first time. In 1972 the Pioneer 10 space probe was launched from Cape Canaveral, Florida with a mission to explore the outer planets. In 1983 compact discs and players were released for the first time in the United States and other markets; they had previously been available only in Japan. In 1995 researchers at Fermilab announced the discovery of the top quark. In 1998 data sent from the Galileo spacecraft indicated that Jupiter's moon Europa has a liquid ocean under a thick crust of ice.

Quote of the day:

Dreams, books, are each a world; and books, we know,

Are a substantial world, both pure and good:

Round these, with tendrils strong as flesh and blood,

Our pastime and our happiness will grow.

~ William Wordsworth, Personal Talk





Long before there were personal computers, long before Linden Labs, I was living a 2nd Life….
0 Comments

|

Add Comment

| Permalink | Thursday, March 2, 2017

Shrove Tuesday




Today is the 3rd day of the 9th week, the 28th day of the 2nd month, the 59th day of 2017 [just think, 16% of the year is gone now as February 2017 fades away…..], and:

Car Keys and Small Change Day
Floral Design Day
International Pancake Day [AKA Fat Tuesday]
Mardi Gras
National Chocolate Soufflé Day
National Public Sleeping Day
National Science Day
National Tooth Fairy Day
Pancake Day Race (Between US and England)
Rare Disease Day
World Spay Day
ON THIS DAY: In 202 BC the coronation ceremony of Liu Bang as Emperor Gaozu of Han took place thus initiating four centuries of the Han dynasty's rule over China. In 1525 Aztec king Cuauhtémoc was executed on the order of conquistador Hernán Cortés. In 1784 John Wesley chartered the Methodist Church. In 1827 the Baltimore and Ohio Railroad was incorporated, becoming the first railroad in America offering commercial transportation of both people and freight. In 1874 one of the longest cases ever heard in an English court [100 days and £200,000] ends when the defendant is convicted of perjury for attempting to assume the identity of the heir to the Tichborne baronetcy. In 1885 the American Telephone and Telegraph Company was incorporated in New York as the subsidiary of American Bell Telephone. In 1935 DuPont scientist Wallace Carothers invented nylon. In 1939 the erroneous word "dord" was discovered in the Webster's New International Dictionary, Second Edition, prompting an investigation. In 1940 basketball was televised for the first time (Fordham University vs. the University of Pittsburgh in Madison Square Garden). In 1953 James Watson and Francis Crick announced to friends that they have determined the chemical structure of DNA; the formal announcement takes place on April 25 following publication in April's Nature (pub. April 2). In 1954 the first color television sets using the NTSC standard were offered for sale to the general public. In 1959 Discoverer 1, an American spy satellite that is the first object intended to achieve a polar orbit, was launched but fails to achieve orbit. In 1983 the final episode of M*A*S*H aired, with almost 106 million viewers; it still holds the record for the highest viewership of a season finale. In 1997 GRB 970228, a highly luminous flash of gamma rays, struck the Earth for 80 seconds, providing early evidence that gamma-ray bursts occur well beyond the Milky Way. In 1998 the first flight of RQ-4 Global Hawk, the first unmanned aerial vehicle certified to file its own flight plans and fly regularly in US civilian airspace. In 2013 Pope Benedict XVI resigned as the pope of the Catholic Church, becoming the first pope to do so since 1415.

Supposedly today is the last splurge before the season of Lent falls upon us at midnight. I have lost count of how many people have told me that since they are giving up sweets they are binging chocolate today. My resolve has to do with increased activity – I have 45 days as I try to make exercise a habit that will last past Easter.


0 Comments

|

Add Comment

| Permalink | Tuesday, February 28, 2017

just another Manic Monday....




Today is the 2nd day of the 9th week, the 27th day of the 2nd month, the 58th day of 2017 [with only 300 shopping days left until Christmas], and:

Anosomia Awareness Day
Ayyám-i-Há (Bahá'í Faith) -- second day
Independence Day: Dominican Republic from Haiti in 1844
International Polar Bear Day
Losar
Museum Advocacy Day
National Cupcake Day (Canada)
National Kahlua Day
National Strawberry Day
No Brainer Day
Shrove Monday
World NGO Day
ON THIS DAY: In 380 Emperor Theodosius I and his co-emperors Gratian and Valentinian II, issued the Edict of Thessalonica declaring their wish that all Roman citizens convert to trinitarian Christianity. In 425 the University of Constantinople was founded by Emperor Theodosius II at the urging of his wife Aelia Eudocia. In 907 Abaoji, a Khitan chieftain, was enthroned as Emperor Taizu, establishing the Liao dynasty in northern China. In 1700 the island of New Britain [the largest island in the Bismarck Archipelago of Papua New Guinea] was discovered. In 1801, pursuant to the District of Columbia Organic Act of 1801, Washington DC was placed under the jurisdiction of the Congress. In 1812 poet Lord Byron gave his first address as a member of the House of Lords, in defense of Luddite violence against Industrialism in his home county of Nottinghamshire. In 1870 the current flag of Japan was first adopted as the national flag for Japanese merchant ships. In 1940 Martin Kamen and Sam Ruben discovered carbon-14. In 1964 the Government of Italy asked for help to keep the Leaning Tower of Pisa from toppling over.



Quote of the day:

"When we are mindful of every nuance of our natural world, we finally get the picture: that we are only given one dazzling moment of life here on Earth, and we must stand before that reality both humbled and elevated, subject to every law of our universe and grateful for our brief but intrinsic participation with it."

~ Elizabeth Gilbert, from her biography of naturalist Eustace Conway, The Last American Man



I guess that if we think of life as being "one dazzling moment" even having 52 Mondays this year shouldn't be a bad thing, neh?




0 Comments

|

Add Comment

| Permalink | Monday, February 27, 2017





Today is the 6th day of the 8th week, the 24th day of the 2nd month, the 55th day of 2017 [with only 303 shopping days until Christmas], and:

Forget Me Not Day
Girl Scout Cookie Weekend -- 1st day
Independence Day: Estonia from Russia in 1918
International Repetitive Strain Injury Awareness Day
International STAND UP to Bullying Day
National Tortilla Chip Day
National Trading Day
Women in Blue Jeans Days
World Bartender Day
ON THIS DAY: In 303 Galerius published his edict that begins the persecution of Christians in his portion of the Roman Empire. In 1582, with the papal bull Inter gravissimas, Pope Gregory XIII announced the Gregorian calendar. In 1607 L'Orfeo by Claudio Monteverdi, one of the first works recognized as an opera, premiered. In 1663 Louis XIV canceled the original trading charter and New France [Canada] was made a royal colony of France, with a governor and an intendant; law courts come into existence. In 1711 Rinaldo by George Frideric Handel,the first Italian opera written for the London stage, premiered. In 1822 the first Swaminarayan temple in the world, Shri Swaminarayan Mandir, Ahmedabad, was inaugurated. In 1854 a Penny Red with perforations was the first perforated postage stamp to be officially issued for distribution. In 1868 Andrew Johnson became the first President of the United States to be impeached by the United States House of Representatives but was later acquitted in the Senate. In 1920 the German Workers Party, which later became the Nazi Party, met in Munich to adopt its platform. In 1942 an order-in-council passed under the Defense of Canada Regulations of the War Measures Act gives the Canadian federal government the power to intern all "persons of Japanese racial origin" and the Voice of America went on the air for the first time. In 1971 Commonwealth citizens lost their automatic right to remain in the UK under the government's new Immigration Bill.



Quote of the day:

"There are two kinds of pride, both good and bad. 'Good pride' represents our dignity and self-respect. 'Bad pride' is the deadly sin of superiority that reeks of conceit and arrogance."
~ John C. Maxwell, American author, speaker, and pastor

Yesterday's musing on the current adulation of the cult of being busy asked the question of how one determines one's value.

At least as value is determined in the workplace, it reminds me of the inevitable conversations about "market value" each and every time the annual reviews rolled around. Say what you will about the need for feed-back and action planning, most folks on the job see the annual review time as when or if they get a raise and/or bonus. The important thing to understand is that businesses do not pay you for what you know, but only for the KSA [knowledge, skills, abilities] your particular position requires. [ side bar: Best example of this? At one bank we had a woman who had retired from another job decide to take a job as a part-time switchboard operator and was paid more-or-less minimum wage. But when she became the VP of HR [because that was what she had been in her previous work life], she was then paid according to that position -- same person, same KSA, different value to the organization] . But I have to agree with the perception that market value consistently seems to short the value of those who fill positions that "do" [as opposed to those who manage, create or sell]

The whole "OMG I am so busy" has changed the question "are you busy", which used to be a polite way of asking if you could take up someone's time at the moment, but now answering it can be fraught with implications: if you aren't "busy" are you saying you are lazy? Irrelevant? Replaceable? If you say you are "busy" are you brushing someone off or making them feel socially or organizationally inferior by humble-bragging? Depending who is asking? I usually settle for something along the lines of "yes, but how can I help you" or for someone closer to me "I'm never too busy for you"

But you know what? Sometimes I am NOT busy and I plan it that way. So there!


0 Comments

|

Add Comment

| Permalink | Friday, February 24, 2017

how do you measure your worth?




Today is the 5th day of the 8th week, the 23rd day of the 2nd month, the 54th day of 2017, and:

Curling is Cool Day
Diesel Engine Day
Digital Learning Day
Discover Girl Day
International Dog Biscuit Appreciation Day
National Banana Bread Day
National Chili Day
National Rationalization Day
Play Tennis Day
Single Tasking Day
The Great American Spit Out (Thursday of "Through With The Chew Week")
Terminalia held in honor of Terminus (Ancient Rome)
World Understanding and Peace Day
ON THIS DAY: In 303 Roman emperor Diocletian ordered the destruction of the Christian church in Nicomedia, beginning eight years of Diocletianic Persecution. In 532 Byzantine emperor Justinian I ordered the building of a new Orthodox Christian basilica in Constantinople – the Hagia Sophia. In 1455 this is the traditional date for the publication of the Gutenberg Bible, the first Western book printed with movable type. In 1861 President-elect Abraham Lincoln arrived secretly in Washington, D.C., after the thwarting of an alleged assassination plot in Baltimore, Maryland. In 1886 Charles Martin Hall produced the first samples of man-made aluminum, after several years of intensive work. He was assisted in this project by his older sister, Julia Brainerd Hall. In 1898 Émile Zola was imprisoned in France after writing "J'accuse", a letter accusing the French government of antisemitism and wrongfully imprisoning Captain Alfred Dreyfus. In 1903 Cuba leased Guantánamo Bay to the United States "in perpetuity". In 1909 John McCurdy flew the AEA-designed Silver Dart at an altitude of about 9 metres for 2.5 kilometres at speed of up to 65 kph across the ice of Baddeck Bay; first airplane flight in Canada by a Canadian In 1927 Calvin Coolidge signed a bill establishing the Federal Radio Commission (later replaced by the Federal Communications Commission) which was to regulate the use of radio frequencies in the United States. In 1927 German theoretical physicist Werner Heisenberg wrote a letter to fellow physicist Wolfgang Pauli, in which he describes his uncertainty principle for the first time. In 1941 plutonium was first produced and isolated by Dr Glenn T Seaborg. In 1954 the first mass inoculation of children against polio with the Salk vaccine began in Pittsburgh. In 1945 during the Battle of Iwo Jima, a group of Marines and a Navy hospital corpsman reached the top of Mount Suribachi on the island and were photographed raising the American flag -- a picture that became iconic. In 1987 Supernova 1987a was reported in the Large Magellanic Cloud. In 1997 scientists in Scotland announced they had cloned an adult mammal, producing a lamb named Dolly. In 2013 Canada's NEOSSat (Near-Earth Object Surveillance Satellite) and Sapphire satellites launched from the southern Andhra Pradesh state in India



Remember back when calling someone a workaholic was a bit of an insult? When talking about life/work balance and having time to "smell the roses" was considered a mark of an enlightened person? Seems like that kind of thinking is out of style these days, neh? Read an article yesterday about how the importance of being perceived as very busy -- http://hbswk.hbs.edu/item/having-no-life-is-the-new-aspirational-lifestyle -- and had to chuckle because yes, I know and have worked with people who pride themselves on being so much in demand that they cannot possibly take a day, much less a week or more, off. I have often wondered why they want to be dashing about so frenetically, but have concluded that for some people it is actually their version of fun – you have to enjoy playing what I call "the game" whether it is sales or lending or marketing or political maneuvering [internal or external]. Certainly there was a point where I was all about management and organizational development, compulsively devouring books and information on both subjects when I was not at work, but there was always a point at which I would put things down and be "off". Don't see the real benefit myself of being super busy all the time, but then again I do not have a career – I have made the choice to have a job and there is a huge difference.




0 Comments

|

Add Comment

| Permalink | Thursday, February 23, 2017

half way thru the week




Today is the 4th day of the 8th week, the 22nd day of the 2nd month, the 53rd day of 2017, and:

Be Humble Day
Celebrity Day (Church of Scientology)
European Day for Victims of Crime
George Washington's Birthday
Inconvenience Yourself Day
Independence Day: Saint Lucia from the United Kingdom in 1979.
International World Thinking Day
National Cook a Sweet Potato Day
National Margarita Day
Pink Shirt Day
Tex Avery Day
Walking the Dog Day
Woolworth's Day
World Thinking Day
ON THIS DAY: In 705 Empress Wu Zetian abdicated the throne, restoring the Tang dynasty. In 1632 Galileo's Dialogue Concerning the Two Chief World Systems was published. In 1819, by the Adams–Onís Treaty, Spain sold Florida to the United States for five million US dollars. In 1855 the Pennsylvania State University was founded in State College, Pennsylvania (as the Farmers' High School of Pennsylvania). In 1935 it became illegal for airplanes to fly over the White House. In 1959 Lee Petty won the first Daytona 500. In 1983 the notorious Broadway flop Moose Murders opened and closed on the same night at the Eugene O'Neill Theatre.

Quote of the day:

"Politeness is to human nature what warmth is to wax."
~ Arthur Schopenhauer (1788 - 1860) German philosopher

In this hyped-up era of extreme polarization, trumped-up partisanship, and trolling, I wonder how many of our differences would seem less solid if we were more polite?

Those who work in financial services know that the end of the years just hangs on seemingly forever. Here we are almost through February and I am still dealing with audit responses, crafting reports, and assembling tax information. While that is true each and every year, it seems to put you behind with the new year and I guess that I am just moving a little slower than previously because the new stuff seems to be piling up while the old stuff gets done. And you get inundated with "could you do this now" requests….


0 Comments

|

Add Comment

| Permalink | Wednesday, February 22, 2017

taxation




Today is the 3rd day of the 8th week, the 21st day of the 2nd month, the 52nd day of 2017, and:

Card Reading Day
International Mother Language Day
National Sticky Bun Day
Single Tasking Day
Travel Africa Day
ON THIS DAY: In 362 Athanasius returned to Alexandria. In 1804 the first self-propelling steam locomotive made its outing at the Pen-y-Darren Ironworks in Wales. In 1828 the initial issue of the Cherokee Phoenix, the first periodical to use the Cherokee syllabary invented by Sequoyah, was published. In 1842 John Greenough was granted the first US patent for the sewing machine. In 1848 Karl Marx and Friedrich Engels published The Communist Manifesto. In 1858 The first electric burglar alarm was installed in Boston, Massachusetts, US. In 1878 the first telephone directories issued in the US, a single page of only fifty names, were distributed to residents in New Haven, Connecticut. In 1918 the last Carolina parakeet dies in captivity at the Cincinnati Zoo [the last known wild bird had been killed in 1904]. In 1947 in New York City, Edwin Land demonstrated the first "instant camera", the Polaroid Land Camera, to a meeting of the Optical Society of America. In 1948 NASCAR was incorporated. In 1952 the British government, under Winston Churchill, abolished identity cards in the UK to "set the people free". In 1958 the CND symbol, aka peace symbol, commissioned by the Direct Action Committee in protest against the Atomic Weapons Research Establishment, was completed by Gerald Holtom. In 1972 the Soviet unmanned spaceship Luna 20 landed on the Moon. In 1995 Chicago stockbroker Steve Fossett became the first person to fly solo across the Pacific Ocean in a balloon, landing in Canada.

I filed my taxes over the long weekend. It was not a particularly pleasant experience even though I am eligible for a refund. Because I have very minimal deductions, the program informed me that I pay more in the way of taxes than 94% of those in my income bracket and yes I have a problem with that.

To start with? Working in the loan department through the years has exposed me to a lot of tax returns of some very wealthy individuals and they -- like our president -- firmly believe that anyone who pays a lot of taxes is a fool. They have lawyers and accountants carefully groom their assets to position themselves to their greatest benefit – not only do most of them pay a lower percentage of their income in taxes, many of them pay a lower dollar amount as well. This is when I start ranting about the need for a flat tax – let EVERYONE [and that includes businesses and trusts etc] pay 25% so that the fat cats pay their fair share. Because the way it stands now, I feel abused, taken advantage of, exploited and filing each year acerbates those resentments as I struggle with the monthly cash flow. Bitterly I reflect on the old saying about "the rich get richer" and I sullenly feel that I am subsidizing every one of them in a lavish lifestyle while I am supposed to settle for crumbs from their table and be grateful for those – all hail trickledown economics!

It's just not fair.

At the end, the program shows me where the monies that I have paid are going in the federal budget. – and I always take a long hard look at it. Charts like this fuel the drive against Social Security and Medicare because that chart claims a full third of my taxes go to those programs. No wonder the right thinks that all they have to do is get rid of those "entitlements" to lower taxes! No matter that it is like paying into your 401K or pension, no matter that someday [unless you are independently wealthy] you are going to desperately need those programs, seeing a full third of your tax dollars going there does indeed make it look as though it needs to be pruned.

I will admit that for a few moments I seriously considered not filing, but because I make sure I have enough taken out, I was due a refund. But when I read the meme "The President doesn't pay taxes so why should I?" it makes me all snarly and snippety …

It is back to work today for those of us lucky enough to have enjoyed a three-day weekend.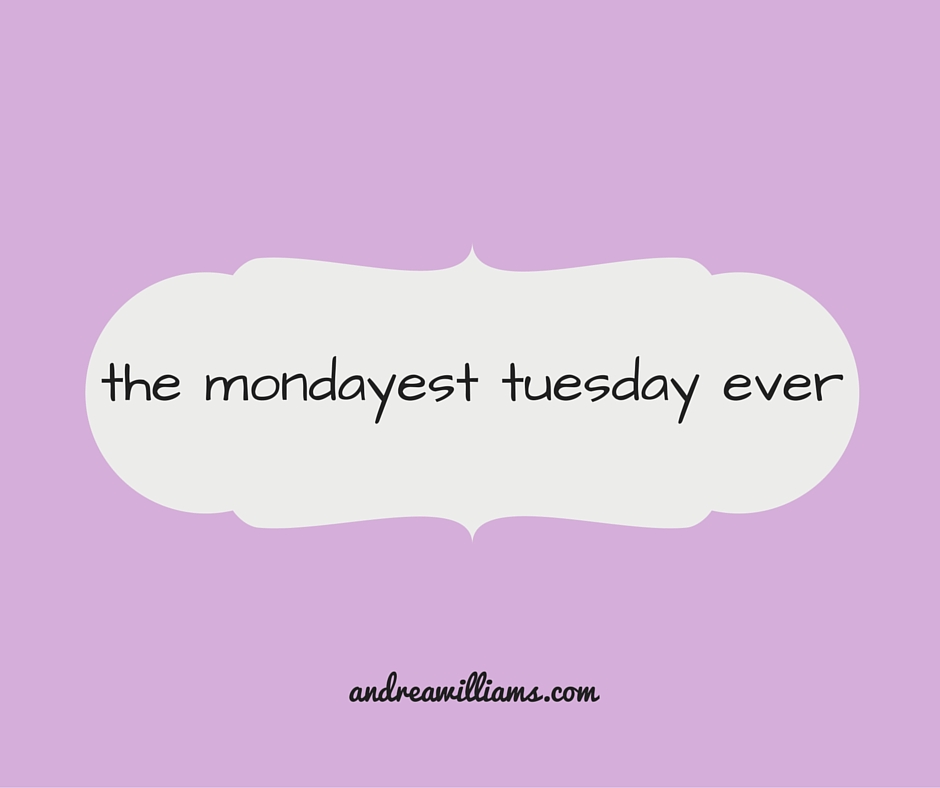 0 Comments

|

Add Comment

| Permalink | Tuesday, February 21, 2017

the Friday before a long weekend....




Today is the 6th day of the 7th week, the 17th day of the 2nd month, the 48th day of 2017 [there are only 310 shopping days until Christmas], and:

National Cabbage Day
National Cafe au Lait Day
National Champion Crab Races Day (( I seriously need to reconsider my career choices! ))
National Indian Pudding Day
National PTA Founders Day
National Public Science Day
National Woman's Heart Day
Who Shall I Be Day (( a day just made for those of us who live a 2nd Life, neh? ))
World Information Architecture Day
World Human Spirit Day
ON THIS DAY: In 364 Roman Emperor Jovian was found dead in his tent at Tyana (Asia Minor) en route back to Constantinople in suspicious circumstances after a reign of eight months. In 1753 in Sweden February 17 is followed by March 1 as the country moved from the Julian calendar to the Gregorian calendar. In 1863 a group of citizens of Geneva founded an International Committee for Relief to the Wounded, which later became known as the International Committee of the Red Cross. In 1904 Giacomo Puccini's opera "Madama Butterfly" had its world premiere at La Scala in Milan, Italy. In 1933 Newsweek magazine was first published. Also in 1933 Blondie Boopadoop married Dagwood Bumstead. In 1959 the first weather satellite, Vanguard 2, was launched to measure cloud-cover distribution. In 1965 the Ranger 8 probe launches on its mission to photograph the Mare Tranquillitatis region of the Moon in preparation for the manned Apollo missions. In 1972 the cumulative sales of the Volkswagen Beetle exceeded those of the Ford Model T. Also in 1972, President Nixon departed on his historic trip to China. In 1996 World chess champion Garry Kasparov beat IBM supercomputer "Deep Blue," winning a six-game match in Philadelphia.. Also in 1996 NASA's Discovery Program begins as the NEAR Shoemaker spacecraft lifted off on the first mission ever to orbit and land on an asteroid, 433 Eros.



Three day weekend coming up for those of us who are lucky enough to have federal holidays off!








The reason it is LIncoln and Washington is that we used to celebrate both of their birthdays in February, but then it turned into "Presidents' Day" when MLK day was created in January. Of course, I am old enough to remember when Good Friday was a Federal and state holiday.... Hadn't heard that it was now to celebrate all holders of the office though. Interestingly, we now have five living ex presidents, which doesn't happen very often!








Whether you have off or not, whether you hit the sales or stay home, hope you have an awesome weekend!

0 Comments

|

Add Comment

| Permalink | Friday, February 17, 2017





Today is the 5th day of the 7th week, the 16th day of the 2nd month, the 47th day of 2017, and:

Do a Grouch a Favor Day
Independence day: Lithuania from Russia and Germany in 1918
Kyoto Protocol Day
National Almond Day
National Innovation Day
ON THIS DAY: In 116 Emperor Trajan sent laureatae to the Roman Senate at Rome on account of his victories and being conqueror of Parthia. In 1699 the first Leopoldine Diploma was issued by the Holy Roman Emperor, recognizing the Greek Catholic clergy enjoyed the same privileges as Roman Catholic priests in the Principality of Transylvania. In 1852 Studebaker Brothers wagon company, precursor of the automobile manufacturer, was established. In 1874 the Silver Dollar became legal US tender. In 1881 the Canadian Pacific Railway was incorporated by Act of Parliament at Ottawa. In 1923 the burial chamber of King Tutankhamen's recently unearthed tomb was unsealed in Egypt In 1937 Wallace H Carothers received a United States patent for nylon. In 1960 the US Navy submarine USS Triton began Operation Sandblast, setting sail from New London, Connecticut, to begin the first submerged circumnavigation of the globe. In 1961 Explorer 9 (S-56a) was launched. In 1971 Pierre Trudeau, under opposition attack in the Commons, uttered an apparently unparliamentary expression that he later describes as "fuddle-duddle". In 1978 the first computer bulletin board system was created (CBBS in Chicago). In 2005 the Kyoto Protocol that aimed to slow down global warming took effect but the US remains outside it. In 2006 the last Mobile army surgical hospital (MASH) was decommissioned by the United States Army [Goodbye, Farewell and Amen aired 02.28.1983].

Quote of the day:

"Loneliness expresses the pain of being alone and solitude expresses the glory of being alone."
~ Paul Tillich (08.20.1886 – 10.22.1965), a Christian existentialist philosopher and theologian who immigrated to the US in 1933 when he lost his job due to the growing Nazi influence in Germany.

The feeling of dislocation brought about by reading the news of immigrants both legal and illegal being terrorized by government agents knocking on their doors in the very early morning or laying wait for them when they go to pick up their children from school chills my soul. The stories warning of foreign intervention into our national security and the constant booming reiteration of "fake news" when negative information makes headlines make for uncomfortable reading. The level of unabashed, uncloaked naked greed of old white rich men who now feel totally empowered to make their lives even more cushy and entitled to do so just boggles my mind. I sit in front of the computer screen and I am chilled, uncomfortable and overwhelmed This is more than the President, more than the election – this is a collapse of the society I thought I was living in..

I remember that those caught up in the changes a century ago probably felt totally dislocated just like this; they were anxious and afraid as well. I hope that we can avoid the cruelty, economic collapses and violent senseless deaths this time around. I am not a leader to rally folks to work on being better, being caring. I am not a wise woman who can guide civilization back to being civilized. I am not sure I am even a good follower for such a person these days as the reality of my own mortality presses upon me. So I concentrate on the day-to-day details. I read. I dive into my 2nd Life. I find myself sleeping more than is usual.






Yeah, I'm still anxious

0 Comments

|

Add Comment

| Permalink | Thursday, February 16, 2017

and it is Wednesday.....




Today is the 4th day of the 7th week, the 15th day of the 2nd month, the 46th day of 2017 [with 312 shopping days until Christmas], and:

National Gumdrop Day
National Hippo Day
National I Want Butterscotch Day
Random Acts of Kindness Day
Remember the Maine Day – in 1898 the battleship USS Maine exploded and sank in Havana harbor in Cuba, killing 274 leading the US to declare war on Spain.
Singles Awareness Day
St Skeletor's Day -- a day for those "lost souls who don't have anyone to love"
Susan B Anthony Day -- born in 1820, she was the co-founder of the National Woman Suffrage Association Westminster Dog Show
ON THIS DAY: In 590 Khosrau II was crowned king of Persia. In 1493, while on board the Niña, Christopher Columbus writes an open letter (widely distributed upon his return to Portugal) describing his discoveries and the unexpected items he came across in the New World. In 1764 Pierre Laclède founded a fur post in Spanish Louisiana that became the city of St. Louis (Missouri, USA). In 1946 ENIAC, the first electronic general-purpose computer, was formally dedicated at the University of Pennsylvania in Philadelphia. In 1965 a new red-and-white maple leaf design was adopted as the flag of Canada, replacing the old Canadian Red Ensign banner. In 1971 the decimalization of British coinage was completed on Decimal Day. In 2001 the first draft of the complete human genome was published in Nature



Quote of the day:

"Did I offer peace today? Did I bring a smile to someone's face? Did I say words of healing? Did I let go of my anger and resentment? Did I forgive? Did I love? These are the real questions. I must trust that the little bit of love that I sow now will bear many fruits, here in this world and the life to come."

~ Henri Nouwen [Dutch Catholic priest, professor, writer and theologian]




0 Comments

|

Add Comment

| Permalink | Wednesday, February 15, 2017

a day for celebrating love




Today is the 3rd day of the 7th week, the 14th day of the 2nd month, the 45th day of 2017 [with only 313 shopping days until Christmas], and:

Congenital Heart Defect Awareness Day
Extraterrestrial Culture Day
Extraterrestrial Visitor Day
Frederick Douglass Day
International Book Giving Day
International Quirky Alone Day
League of Women Voters Day -- founded in Chicago.in 1920
Library Lovers Day
National Call in Single Day
National Condom Day
National Cream-filled Chocolates Day
National Ferris Wheel Day
National Have a Heart Day
National Organ Donor Day
National Women's Heart Day
Pet Theft Awareness Day
Race Relation Day
Read to Your Child Day
Safer Internet Day
Singles Awareness Day or Singles Appreciation Day
Valentine's Day
ON THIS DAY: In 748 the Hashimi rebels under Abu Muslim Khorasani took Merv, capital of the Umayyad province Khorasan, marking the consolidation of the Abbasid revolt. In 1778 the US flag was formally recognized by a foreign naval vessel for the first time, when French Admiral Toussaint-Guillaume Picquet de la Motte rendered a nine gun salute to USS Ranger, commanded by John Paul Jones. In 1779 James Cook was killed by Native Hawaiians near Kealakekua on the Island of Hawaii. In 1876 Alexander Graham Bell applied for a patent for the telephone, as does Elisha Gray. In 1918 the Soviet Union adopted the Gregorian calendar (on 1 February according to the Julian calendar). In 1924 the Computing-Tabulating-Recording Company changed its name to International Business Machines Corporation (IBM). In 1929 the St. Valentine's Day Massacre took place in a Chicago garage as seven rivals of Al Capone's gang were gunned down. In 1961 Element 103, Lawrencium, was first synthesized at the University of California. In 1989 Iranian Muslim leader Ayatollah Khomeini issued a death threat against British author Salman Rushdie and his publishers over the book Satanic Verses. In 1990 the Voyager 1 spacecraft took the photograph of planet Earth that later become famous as Pale Blue Dot. In 2000 the spacecraft NEAR Shoemaker entered orbit around asteroid 433 Eros, the first spacecraft to orbit an asteroid. In 2005 YouTube was launched by a group of college students, eventually becoming the largest video sharing website in the world and a main source for viral videos.



Years ago, when I was working at Commercial & Farmers Bank, Lola was my boss for a time. Each and every Valentine's Day, she would bring in and distribute pieces of chocolate and single roses, saying that every woman deserved flowers and candy on this day. Lola and I had our differences and they were pretty profound, but this little act of kindness that made everyone smile is what I always remember on this day….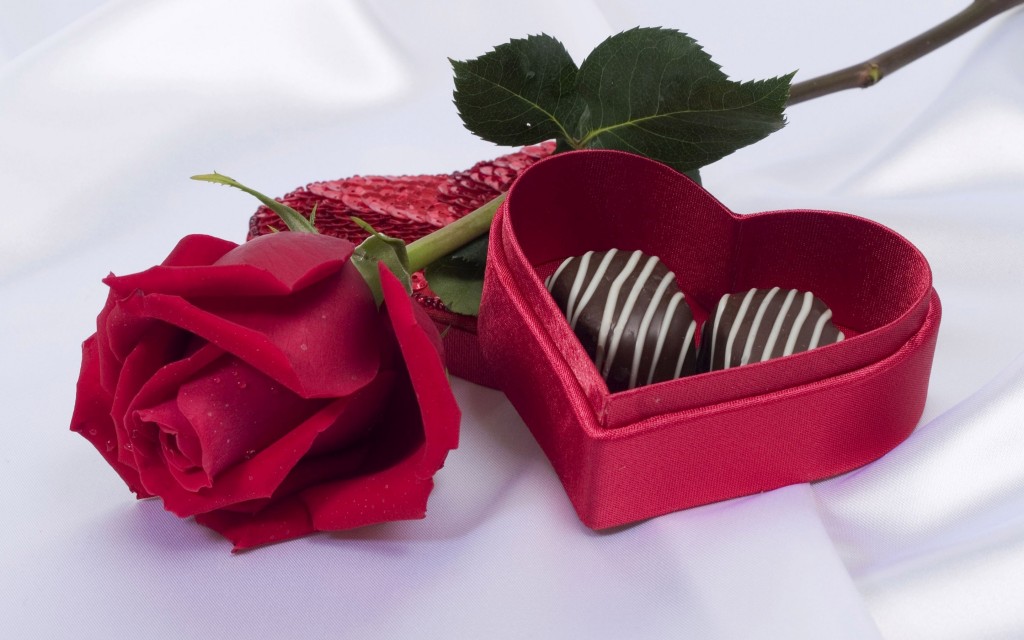 Whether you are celebrating alone or with someone, I hope you have something sweet to eat and something good to smell today!

0 Comments

|

Add Comment

| Permalink | Tuesday, February 14, 2017

A week of Cupid .... Or not





Today is the 2nd day of the 7th week, the 13th day of the 2nd month, the 321st day of 2017, and:

Clean Out Your Computer Day
Dream Your Sweet Dream Day
Employee Legal Awareness Day
Get a Different Name Day
International Condom Day
International Natural Day
Kiss Day ((I really don't think they mean the rock band either))
Madly In Love With Me Day
National Tortellini Day
National Wingman's Day
Oatmeal Monday

ON THIS DAY: In 1322 the central tower of Ely Cathedral fell on the night of 12th–13th. In 1633 Galileo Galilei arrived in Rome for his trial before the Inquisition. In 1635 the Boston Public Latin School, the first public school in what is now the United States, was founded. In 1867 work began on the covering of the Senne, burying Brussels's primary river and creating the modern central boulevards. In 1880 Thomas Edison observed what came to be known as the Edison effect. In 1954 Frank Selvy became the only NCAA Division I basketball player ever to score 100 points in a single game. In 1960, with the success of a nuclear test codenamed "Gerboise Bleue", France became the fourth country to possess nuclear weapons. In 2000 Charles Schulz's final "Peanuts" comic strip ran in Sunday newspapers, the day after the cartoonist died at age 77. In 2004 the Harvard–Smithsonian Center for Astrophysics announced the discovery of the universe's largest known diamond, white dwarf star BPM 37093 -- astronomers named this star "Lucy" after The Beatles' song "Lucy in the Sky with Diamonds". In 2011 for the first time in more than 100 years the Umatilla, an American Indian tribe, were able to hunt and harvest a bison just outside Yellowstone National Park, restoring a centuries-old tradition guaranteed by a treaty signed in 1855. In 2012 the European Space Agency (ESA) conducted the first launch of the European Vega rocket from Europe's spaceport in Kourou, French Guiana.

So the week prior to the 14th is coming to a close -- here is a list of the Valentine and anti-Valentine days:

Rose Day VS Slap Day

Propose Day VS Kick Day

Chocolate Day VS Perfume Day

Teddy Day VS Flirting Day

Promise Day VS Confession Day

Hug Day VS Missing Day

Kiss Day VS Break Up Day

Don't know when or how this one day suddenly became a whole week, but I'm sure the card companies, chocolatiers, and florists are pretty happy about it. And although most of us think of wearing red [and hearts] for Valentine's Day, apparently you can color code your wardrobe to send messages:






All seems unnecessarily complicated to me!
0 Comments

|

Add Comment

| Permalink | Monday, February 13, 2017

potty time




Today is the 6th day of the 6th week, the 10th day of the 2nd month, the 41st day of 2017, and:

All The News That's Fit To Print Day
Full Moon -- the Snow Moon as of 7:33 pm EST
International Winter Bike to Work Day
National Cream Cheese Brownie Day
National Flannel Day
Plimsoll Day [AKA a rubber-soled cloth shoe; a sneaker; a tennis shoe]
Teddy Day – since this is part of "Valentine's Week" I thought it referred to the lingerie item, but apparently it does mean teddy bears
The Inbox Day – an UN Observance day dedicated to an email cleaning day inside your inbox
ON THIS DAY: in 1258 Baghdad fell to the Mongols, and the Abbasid Caliphate was destroyed. In 1870 the YWCA was founded in New York City. In 1920 Józef Haller de Hallenburg performed symbolic wedding of Poland to the sea, celebrating restitution of Polish access to open sea. IN 1942 the first gold record was presented to Glenn Miller for "Chattanooga Choo Choo". In 1947 crowds gathered at shop windows in Paris to see Christian Dior's New Look fashion - longer skirts, nipped-in waists and padded shoulders. In 1962 Roy Lichtenstein's first solo exhibition opened, and it included Look Mickey, which featured his first employment of Ben-Day dots, speech balloons and comic imagery sourcing, all of which he is now known for. In 1964 Bob Dylan's album "The Times They Are A-Changin"' was released. In 1996 IBM supercomputer Deep Blue defeated Garry Kasparov in chess for the first time. In 2009 the communications satellites Iridium 33 and Kosmos 2251 collided in orbit, destroying both. In 2016 NASA Voyager is 19 hrs 06 mins 49 secs and Voyager II 15 hrs 49 mins 47 secs of light-travel time from Earth

One of my pet peeves as I go through my day is the state of public restrooms. My building at work recently renovated and this gem now exists that capsulizes every one of those gripes in one stall: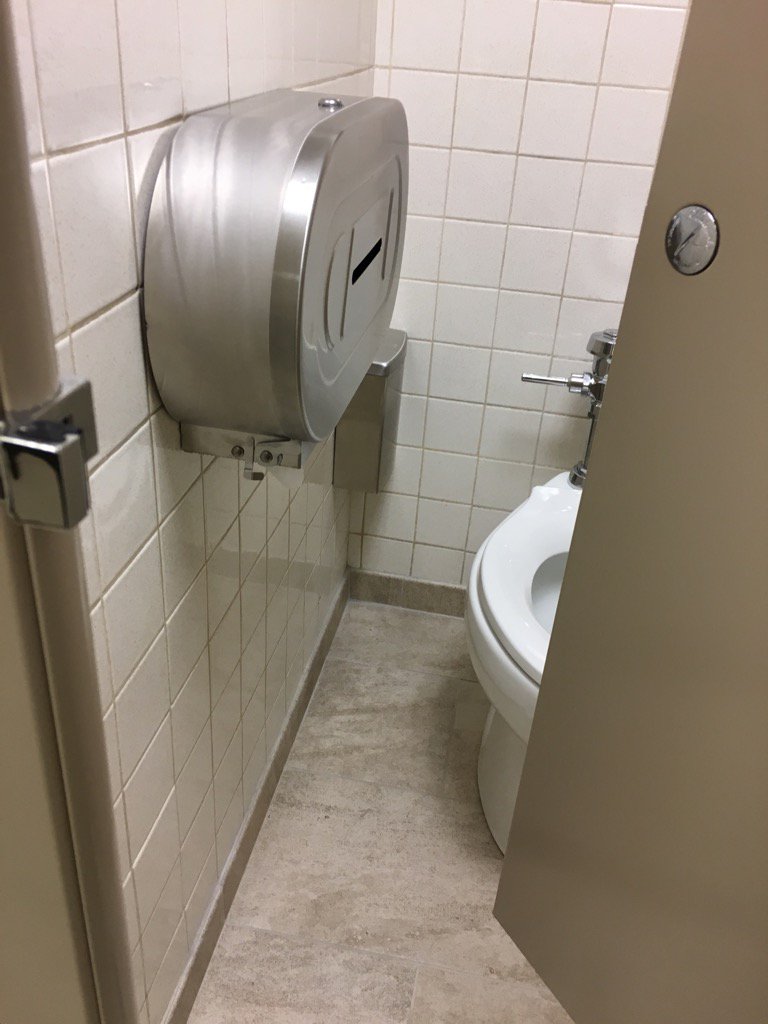 Now here we have a clear gender gap – I'm betting that every woman was like "oh no" and every man was like " I don't see a problem". Let me explain what the issues are:

Doors that swing IN: this requires you to do a little dance when you are done, squeezing next to the toilet as you try to make room for the door to open, creating a problem with flowing long sweater, vests etc to be actually dunked in the waiting water and generally having you rub up against the porcelain throne
The toilet paper dispenser is placed right where you have to try and step to open the door. Not only does it restrict the space you need to fit into, it has rough edges that will snag clothing
And the receptacle for the sanitary supplies and other items you have to get rid of but can't flush? Notice that it is behind the toilet, meaning you either have to try and twist around while sitting there to dispose of a messy item or hold it somehow and get up
Not visible in the picture: no vents or air cleaners/fresheners so any smells linger for a good long time and the paper covers are on the back wall so you have to reach over the toilet to reach them [creating another opportunity to dunk skirts etc in the water].
Seriously, doesn't anyone think about how this stuff works?

0 Comments

|

Add Comment

| Permalink | Friday, February 10, 2017





Today is the 4th day of the 6th week, the 8th day of the 2nd month, the 39th day of 2017, and:

Boy Scouts Day -- The Boy Scouts of America was incorporated by William D. Boyce in 1910
Laugh and Get Rich Day
National Kite Flying Day
National Molasses Bar Day
Opera Day – The first opera in the US was performed in Charleston, SC in 1735 – a popular English ballad opera entitled "Flora"
Propose Day -- the second day in the Valentine week ((when did it become a week? I missed that memo….))
ON THIS DAY: In 421 Constantius III became co-Emperor of the Western Roman Empire. In 1575 Leiden University was founded, and given the motto Praesidium Libertatis. In 1693 the College of William & Mary in Williamsburg, Virginia, was granted a charter by King William III and Queen Mary II. In 1879 Sandford Fleming first proposes adoption of Universal Standard Time, by dividing the world into 24 equal time zones, with standard time within each zone; in lecture at the Canadian Institute in Toronto; idea adopted by North American railways four years later, and by 24 countries at a conference in 1884. In 1915 D.W. Griffith's silent movie epic about the Civil War, "The Birth of a Nation," premiered in Los Angeles. In 1946 the first portion of the Revised Standard Version of the Bible, the first serious challenge to the popularity of the Authorized King James Version, was published. In 1952 Queen Elizabeth II took the Oath of Accession to the Throne, following the death two days earlier of her father King George the Sixth, in London, England. In 1971 NASDAQ, the world's first electronic stock exchange, held its first trading day. In 1974, after 84 days in space, the crew of Skylab 4, the last crew to visit American space station Skylab, returned to Earth. In 1983 the Melbourne dust storm hits Australia's second largest city, the result of the worst drought on record and a day of severe weather conditions, a 320 metres (1,050 ft) deep dust cloud envelops the city, turning day to night.

Quote of the day: "One of the consolations of old age is the intense pleasure I now get from nature. It seems that in youth I was too busy confronting life and experience to stand still and gaze." ~ P. D. James, Time to Be in Earnest (( no this is not going to be a regular feature, but when I see a quote I like, I'm going to share it, okay? ))

Me? I'm still wishing my life away….

0 Comments

|

Add Comment

| Permalink | Wednesday, February 8, 2017

just another manic Tuesday....




Today is the 3rd day of the 6th week, the 7th day of the 2nd month, the 38th day of 2017 [with 320 shopping days left until Christmas], and:

"e" Day -- since the first 2 digits in the number "e" are 2 and 7 ((bet you didn't know that "e" was a number!))
African American Coaches Day
Ballet Day
Black HIV/AIDS Awareness Day
Dry Bean Day
Independence day: Grenada from the United Kingdom in 1974
Laura Ingalls Wilder Day
National Fettuccine Alfredo Day
Rose Day
Send a Card to a Friend Day
Wave All Your Fingers at Your Neighbor Day


Quote of the day: "We lived our lives as if life was forever. To live one's life without a sense of time is to squander it." ~ Diana Trilling, The Beginning of the Journey



ON THIS DAY: In 457 Leo I the Thracian became emperor of the Byzantine Empire. IN 1854 a law was approved to found the Swiss Federal Institute of Technology, but lectures didn't start until October 16, 1855. In 1876 the first recorded use of the word "puck", was in a Montreal Gazette article about hockey In 1904 a fire in Baltimore, Maryland destroyed over 1,500 buildings in 30 hours. In 1940 the second full-length animated Walt Disney film, Pinocchio, premiered. In 1964 Beatlemania arrived in the US as the Beatles arrived in New York at the start of their first tour of the United States. In 1979 Pluto moved inside Neptune's orbit for the first time since either was discovered. In 1984 astronauts Bruce McCandless II and Robert L. Stewart made the first untethered spacewalk using the Manned Maneuvering Unit (MMU). In 2000 Michael Calce, a 16-year-old Montréal hacker using the handle Mafiaboy, pulled off one of the largest denial-of-service attacks ever staged, bringing down several major commercial websites, including CNN.com, Amazon.com, eBay and Yahoo by using a bot network to gain control of millions of computers. In 2013 Mississippi officially certified the Thirteenth Amendment, becoming the last state to approve the abolition of slavery in the US. In 2016 North Korea launched Kwangmyŏngsŏng-4 into outer space.



The moon is waxing gibbous at 86% of full, so I cannot blame the lunar cycle. Ash Wednesday isn't until March 1st so it isn't Lent yet. Maybe I am just in the winter doldrums, the same malaise that always impacted the third quarter back when I was back in school. And as usual, I have one of those sick colds that takes my voice and makes me feel like crap; as usual, after a day of coddling myself, I am back at work, coughing and croaking. Fortunately I feel better than I sound and the weather is relatively warm, so venturing out wasn't too burdensome even though I would rather be home. Cue the usual discussion about staying home VS going to work when you feel lousy because you don't want to use up your limited PTO.



Time to gaze at stars since I am not at all interested in my navel and therefore I figure you all aren't either:




0 Comments

|

Add Comment

| Permalink | Tuesday, February 7, 2017

the last choice....




At times like this I think of the theme song from M*A*S*H, first the movie and then the TV show – both comedies with some very dark undertones at times.

"…That game of life is hard to play
I'm gonna lose it anyway
The losing card of some delay
So this is all I have to say

That suicide is painless
It brings on many changes
I can take or leave it if I please

The sword of time will pierce our skin
It doesn't hurt when it begins
But as it works it's way on in
The pain grows stronger, watch it burn…"

My mother committed suicide – but she was old, tired, sick and going broke. She was at the end of the road, and she didn't see any reason to fight against the ending. At least that is how I assume she felt, it isn't like she said anything to me, but I felt that I had closure anyway and was content to live with her choice. Although there were many details to attend to, there really wasn't a huge impact from her choice on others.

My stepson committed suicide last week, and I am finding that harder to live with. Not that we were close – he had abused my trust in a way that I could not countenance and we were estranged for the past seven years or so – so it isn't so much that I am going to miss him as his mother and sister will. Billy made his choice for himself regardless of the impact on those around him. His mother, already frail, may possess a backbone of tempered steel, but she was close to complete collapse and now has his estate to deal with. His sister is simply overwhelmed, trying to cope with this while being strong for her mother, and hurting. His nephew will bear the burden of being there for both of them. The girlfriend is now alone. The friend who was upstairs and then found his body is a total nervous wreck. There is little anyone can do for any of them but try to be supportive and hope that helps a bit. What haunts all of us – family, friends, co-workers -- is not understanding why three weeks before his 57th birthday, he made the choice to terminate his life. Was there some unknown stress in his life that was just too much to handle? Was it the drag of everyday things, that tired feeling as you get up and face another work day? Was it an exaggerated concern about the fate of the country as the news hammers home the changes under the current administration? Was it intimations of his own mortality as his birthday approached, that feeling of age bearing down on you -- joints creaking, muscles aching, slowing down, less stamina – for which there is ultimately no remedy?

The common dominator in both of these final choices? Neither my mother nor my stepson seem to me to have had any hope left to hold onto when they gazed into the future, and therefore they both opted to log out of their RL in much the same way that I log out of my 2nd Life.

They decided they were done.

Totally, finally, irrevocably done.

0 Comments

|

Add Comment

| Permalink | Friday, February 3, 2017

take time to take stock




Today is 5th day of the 5th week, the 2nd day of the 2nd month, the 33rd day of 2017, and:
Ayn Rand Day
California Kiwifruit Day
Candelmas
Crêpe Day or La Chandeleur
Groundhog Day or Groundhog Job Shadow Day
Heavenly Hash Day
Hedgehog Day
Imbolc
Marmot Day
Self Renewal Day
Sled Dog Day
World Play Your Ukulele Day
World Wetlands Day
If you are interested in assessing your life and goals on this day that is so important in the pagan calendar, here is the guide that was shared with me:

1st House (Aries): Vita, Life. House of Self: Physical appearance, traits and characteristics. First impressions. General outlook into the world. Ego. Beginnings and initiatives. Possible Goals: Get a new haircut, enhance your wardrobe, invest in dry cleaning, etc.

2nd House (Taurus): Lucrum, Wealth. House of Value: Material and immaterial things of certain value. Money. Belongings, property, acquisitions. Cultivation and growth. Substance. Self-Worth. Possible Goals: new siding for the house, better budgeting, etc.

3rd House (Gemini): Fratres, Brothers. House of Communications: Lower education and childhood environment. Mental facilities. Siblings. Neighborhood matters. Short, local travel and transportations. Possible goals: gossip less, resolve to be more in contact with friends/family, make or re-establish ties, plan a daytrip or weekend getaway, etc.

4th House (Cancer): Genitor, Parent. House of Home and Family: Ancestry, heritage, roots. Early foundation and environment. Mother or mothers as figure. The caretaker of the household. Cyclic end of matters. Possible Goals: cultivate family relationships, explore a family tree, visit relatives, etc.

5th House (Leo): Nati,Children. House of Pleasure: Recreational and leisure activities. Things which makes for enjoyment and entertainment. Games and gambling. Children. Love affairs and sex. Creative self-expression. Possible goals: write more, start a journal, plan a real vacation, reconnect with lovers, etc.

6th House (Virgo) Valetudo, Health. House of Health: Routine tasks and duties. Skills or training acquired. Jobs and Employments. Health and overall well-being. Service performed for others. Caretaking. Pets and small domestic animals. Possible goals: walk the dog more, GET a pet, eat healthier, work out more, all the nifty things your doctor wants you to do, etc.

7th House (Libra) Uxor, Spouse. House of Partnerships: Close, confidante-like relationships. Marriage and business partners. Agreements and treaties. Matters dealing with diplomatic relations of all kinds, including open (known) enemies. Attraction to qualities we admire from the other partner. Possible goals: establish better partnering techniques, cultivate the ones you have, etc.

8th House (Scorpio) Mors, Death. House of Reincarnation: Cycles of Deaths And Rebirth. Sexual relationships and deeply committed relationships of all kinds. Joint funds, finances. Other person's resource. Occult, psychic and taboo matters. Regeneration. Self-transformation. Possible goals: study numerology or some other magick, try a new position(you all can figure this out), cultivate a joint account for better recreational activities, etc.

9th House (Sagittarius) Iter, Journeys. House of Philosophy: Foreign travel and foreign countries. Culture. Long distance travels and journeys. Religion. Law and ethics. Higher education. Knowledge. Experience through expansion. Possible goals: learn something new, go back to college, take a class, explore a new topic, etc.

10th House (Capricorn) Regnum, Kingdom. House of Social Status: Ambitions. Motivations. Career. Status in society. Government. Authority. Father or father figure. The breadwinner of the household. One's public appearance/impression at large(audience). Possible goals: become better at public speaking, obtain a raise or promotion, learn a new skill to put on a resume, etc.

11th House (Aquarius) Benefacta, Friendship. House of Friendships: Friends and acquaintances of like-minded attitudes. Groups, clubs and societies. Higher associations. Benefits and fortunes from career. One's hopes and wishes. Possible goals: attend or organize charitable event, take up a sport with friends such as golf or racquetball, invite friends over for a monthly friendly card game, invent pub-night or movie night, etc.

12th House (Pisces) Carcer, Prison. House of Self-Undoing: Mysticism. Places of seclusion such as hospitals, prisons and institutions, including self-imposed imprisonments. Things which are not apparent to self, yet clearly seen by others. Elusive, clandestine, secretive or unbeknownst matters. Retreat, reflection and self-sacrifice. Unconscious/subconscious. Unknown enemies. Possible goals: face internal demons, observe a personal bad habit then break it, meditate more, etc.

0 Comments

|

Add Comment

| Permalink | Thursday, February 2, 2017






To every non-Christian in the world, especially Muslims? Please do not judge Christianity by what is happening now and I hope you can find it in your hearts to pray for us. To refugees -- in this time of your greatest need, I can only apologize, knowing that I will be held accountable at the end of my days. To the citizens of Iraq, Syria, Iran, Libya, Somalia, Sudan and Yemen -- I can only apologize.








I am the descendant of immigrants, all of whom arrived penniless upon these shores to find a better life. My maternal grandfather's grandmother was from Ireland. My maternal grandmother's father was from Germany. My paternal grandmother's father was a coal miner like his father before him was in Wales. We are not quite sure where my paternal grandfather's family originally came from -- they hunted and fished and intermarried into the Nanticoke tribe. My family came to America in different centuries, from different countries to escape famine, to find religious freedom, to look for work, to seek adventure. We were met with some hostility and prejudice, but in the end? We were able to become Americans.



To the 62,979,636 voters [28.76%] and the 92,671,979 [about 40%] who didn't vote -- you elected Donald J Trump, didn't you listen when he told you this was what he was going to do?




1 Comment - Comment |

Add Comment

| Permalink | Saturday, January 28, 2017

Frank's son





On Tuesday night, January 24th, I received a phone call telling me that Billy had shot himself that afternoon.

When Frank and I became involved, I knew that he had older children – Billy was the oldest and 10 years younger than I. I was very nervous about meeting the two of them, but both of them were friendly and tolerant even in the face of their mother's understandable animosity Billy in particular was around a great deal – we would swing by the house in Arbutus on a regular basis, just dropping in to say hi. We went on vacations together, we would visit Billy at work when he was at Ritz Camera in the mall. When Frank had his second stroke, Billy was with us and I remember him curled up on the floor of the emergency room crying as Frank convulsed and the staff worked frantically around him.

When someone dies, particularly when it is a violent and unexpected death, you tend to go back in time, remembering the good things about them, dwelling on happier times. I will remember the slender young man who believed in ghosts, who was an excellent photographer, who greeted me into the family with easy acceptance, who looked like Frank and acted much like him – but lacked his strengths even while embracing his weaknesses. Billy adored his father and wanted to be like him. When Frank died, Billy's eulogy was partially about how strongly he identified with him, to the point of claiming the nickname of "little Frankie" – which had all of us shifting and glancing at each other. Later when I drily commented in the car that was the first time I had heard the nickname in the 20 years I had been in the family, Billy snapped back at me that if I was really family, I would've known. Then his sister piped up that it was the first time she had heard of it too and there was silence. Afterwards he was very forceful and not very considerate about collecting things of Frank's that he considered family property that should not remain with me but I assumed that was part of his grieving process. To me, it appeared that he never quite recovered from the loss of his father, who had supported and guided him. When Frank was moved to his final resting place in 2009, Billy had complete control over a ceremony he arranged -- it was the last time that I saw him. As time wore on, he made it quite clear that I and my kids were not his family, stating we had only been incidentally in his life because of Frank. I accepted this as I had already withdrawn from active contact with him for a completely different reason, even while strengthening ties to his sister. Cheryl is family and so is her son, no matter what the technical and legalities say.

Billy was 56 and his birthday was in three weeks. There was no note, no warning, no sign of depression. He had just finished renovating his house, was out of debt, had a steady job, and didn't have any medical or relationship issues that were known. We'll never know why he decided not to renew his lease or why he couldn't face another trip around the sun, we just have to bid him farewell and live with his final choice.




And our family adds to the statistics
0 Comments

|

Add Comment

| Permalink | Thursday, January 26, 2017