Carol H Tucker

Passionate about knowledge management and organizational development, expert in loan servicing, virtual world denizen and community facilitator, and a DISNEY fan



Contact Me




Subscribe to this blog
beladona Memorial

Be warned:in this very rich environment where you can immerse yourself so completely, your emotions will become engaged -- and not everyone is cognizant of that. Among the many excellent features of SL, there is no auto-return on hearts, so be wary of where your's wanders...


kala

(¤´¨)
¸.·´¸.·*´¨) ¸.·*¨)
(¸.·´ (¸.·`¤"If you will practice being fictional for awhile, you will understand that fictional characters are sometimes more real than people with bodies and heartbeats." -- Richard Bach


Navigation Calendar
Days with posts will be linked
Most Recent Posts

drawing the line




Today is the 6th day for the 25th week, the 23rd day of the 6th month, the 174th day of 2017, and:

International Widows' Day
Father's Day (Nicaragua, Poland)
Let It Go Day
National Eat At A Food Truck Day
National Hydration Day
National Pecan Sandies Day ((one of my favorite cookes))
National Pink Day
Pink Flamingo Day
Public Service Day
Runner's Selfie Day
SAT Math Day -- in 1926 the College Board administered the first SAT exam
Take Your Dog to Work Day
Typewriting Day – in 1868 Christopher Latham Sholes received a patent for an invention he called the "Type-Writer"
ON THIS DAY: In 229 Sun Quan proclaimed himself emperor of Eastern Wu. In 1611 the mutinous crew of Henry Hudson's fourth voyage set Henry, his son and seven loyal crew members adrift in an open boat in what is now Hudson Bay; they are never heard from again. In 1794 Empress Catherine II of Russia granted Jews permission to settle in Kiev. In 1810 John Jacob Astor formed the Pacific Fur Company. In 1887 the Rocky Mountains Park Act became law in Canada creating the nation's first national park, Banff National Park. In 1894 the International Olympic Committee was founded at the Sorbonne in Paris, at the initiative of Baron Pierre de Coubertin. In 1917 in a game against the Washington Senators, Boston Red Sox pitcher Ernie Shore retired 26 batters in a row after replacing Babe Ruth, who had been ejected for punching the umpire. In 1931 Wiley Post and Harold Gatty took off from New York on the first round-the-world flight in a single-engine plane. In 1960 the US FDA declared Enovid to be the first officially approved combined oral contraceptive pill in the world. In 1969 IBM announced that effective January 1970 it will price its software and services separately from hardware thus creating the modern software industry. In 1993 Lorena Bobbitt of Prince William County VA sexually mutilated her husband, John, after he allegedly raped her. In 2012 Ashton Eaton broke the decathlon world record at the US Olympic Trials. In 2013 Nik Wallenda became the first man to successfully walk across the Grand Canyon on a tight rope. In 2016 the UK voted in a referendum to leave the European Union

Quote of the day:
"No is a powerful word. To me, it's the single most powerful word in the English language. Said clearly, strongly and with enough frequency and force, it can alter the course of history."
~ Shonda Rhimes, writer
((it is also seems to be one of the first words that toddlers start using))

When do you say no? If you are a parent, it seems that you say and hear it constantly. In the workplace we are told that we should be focusing on getting to yes rather than saying no. In our heads, it is a little more difficult, neh? When do you decide that you cannot have Pecan Sandies around because if you do, you will eat them and they aren't good for your blood sugar level? When do you decide that you cannot afford a dangnabit moment and you put your credit card away? When do you decide that you aren't going to accept someone else's [whether it be family, friends, neighbors, communities, society] definition of who you are and what you should be doing?

Call it discipline, boundaries, regulation, whatever, where, and when you choose to say "no" is every bit as important as saying yes.

Then again for those of us who don't deal with absolutes…..




0 Comments

|

Add Comment

| Permalink | Friday, June 23, 2017

looking




Today is the 5th day of the 25th week, the 22nd day of the 6th month, the 173rd day of 2017, and:

Baby Boomer's Recognition Day
Father's Day (Guernsey, Isle of Man, and Jersey)
Global Smurfs Day
HVAC Technicians Day
National Chocolate Eclair Day ((I love eclairs!))
National Onion Rings Day
Stupid Guy Thing Day
Worldwide VW Beetle Day
ON THIS DAY: In 217 BC Ptolemy IV Philopator of Egypt defeated Antiochus III the Great of the Seleucid kingdom at the battle of Raphia. In 1633 the Holy Office in Rome forced Galileo Galilei to recant his view that the Sun, not the Earth, is the center of the Universe in the form he presented it in, after heated controversy. In 1807 the Royal Montréal Curling Club was founded by 20 merchants and a chaplain, in Gillis Tavern -- it was Canada's first, and is the oldest active athletic club in North America In 1978 Charon, Pluto's first satellite, was discovered at the United States Naval Observatory by James W. Christy. In 1984 Virgin Atlantic Airways launched with its first flight from London Gatwick Airport. In 2017 NASA Voyager is 19 hrs 08 mins 02 sec of light-travel time from Earth

One thing that drives me absolutely bonkers about the economy and the job market is the constant commentary that the recession is over and that unemployment is low now, couple with the whining about jobs being available and company's being unable to hire workers. The former assertion I find ridiculous – too many people are struggling to make ends meet and are under-employed -- and I scoff at the latter because I really do think that the biggest part of the problem is employers wanting a high level of expertise for very low wages.

So when our little company had an opening I was all gung-ho – it was priced as per the market, the KSA requirements were specific, and the hours were flexible. When I started getting resumes from older folks looking to get back into the workplace, I was genuinely happy to set up interviews. What a disappointment it turned out to be! We're not talking about the usual angst of "over-qualified" -- there was a stark contrast between the younger applicants and the older ones. Without getting into personal details, when compared to the younger job seekers, the fifty and older candidates simply did not interview well; it was as though they didn't know how to present themselves. Not one of the had taken the time to look at the company website to see what a CUSO was, indeed, a couple of them had to be given the job description. Three of them [all three out of work for over six months] had minimum salary requirements about $20K over what we were offering to start – one lovely gentleman who I really liked informed me that he was taking a 25% cut in pay and I managed not to point out that he was currently making $0. I have had each applicant talk to my co-worker because in a very small office, you have to know if folks can get along, and each one of the older applicants were obviously uncomfortable with the fact he is young enough to be their son. In contrast, every single young person gave fantastic interviews, had done their homework on the company, and interacted well with the co-workers that they met as well as with me.

As it turns out, our primary choice is not a millennial, and she didn't interview that impressively either, but it is obvious that she possesses the KSA to get things done. But the second choice will probably go to one of the applicants that may not have as impressive of a background, but managed to convince the interviewer [me] that they could learn rapidly and would enjoy doing so because they sold themselves even though this is a support or back office or servicing or operations position



0 Comments

|

Add Comment

| Permalink | Thursday, June 22, 2017

Litha




Today is the 4th day of the 25th week, the 21st day of the 6th month, the 172nd day of 2017, and:

Anne and Samantha Day
Atheist Solidarity Day
Cuckoo Warning Day
Father's Day (Egypt, Lebanon, Jordan, Syria, Uganda, Pakistan, United Arab Emirates)
Global Orgasm Day
Go Skateboarding Day
National Day of The Gong
International Day of Yoga
International Day of Surfing
Litha
National Daylight Appreciation Day
National Peaches and Cream Day
National Seashell Day
National Selfie Day
Summer Solstice
Tall Girl Appreciation Day
The First Day of Summer
The Longest Day
World Giraffe Day
World Handshake Day
World Humanist Day
World Hydrography Day
World Music Day
World Peace and Prayer Day
ON THIS DAY: In 533 a Byzantine expeditionary fleet under Belisarius sailed from Constantinople to attack the Vandals in Africa, via Greece and Sicily. In 1749 Halifax, Nova Scotia, was founded. In 1834 Cyrus Hall McCormick received a patent for his reaping machine. In 1940 the first successful west-to-east navigation of Northwest Passage began at Vancouver, British Columbia, Canada. In 2006 Pluto's newly discovered moons were officially named Nix and Hydra.

Quote of the day:
"Aaah, summer - that long anticipated stretch of lazy, lingering days, free of responsibility and rife with possibility. It's a time to hunt for insects, master handstands, practice swimming strokes, conquer trees, explore nooks and crannies, and make new friends."
~ Darell Hammond [American philanthropist, founder and chief executive officer of the non-profit organization KaBOOM! that helps communities build playgrounds for children]

There has been a bit of confusion over when Litha, the solstice, or the longest day actually IS this year depending on where you live and in what time zone you are. The actual solstice for EDT [Eastern Daylight Time] in the Northern Hemisphere was at 12:24 AM today. For a guide that tells you more than you want to know about how it all works, click HERE.




Writing is something that you either habitually do, or you don't. Like every habit, sometimes it only takes a couple of days and you have fallen off the wagon…..






All you can do is get back up and get started again, neh?
0 Comments

|

Add Comment

| Permalink | Wednesday, June 21, 2017

stay cool




Today is the 3rd day of the 24th week, the 13th day of the 6th month, the 164th day of 2017, and:

Call Your Doctor Day (2nd Tuesday)
International Albinism Awareness Day
National Kitchen Klutzes of America Day
Sewing Machine Day
Weed Your Garden Day
World Pet Memorial Day
ON THIS DAY: In 313 the Edict of Milan, signed by Constantine the Great and co-emperor Valerius Licinius granting religious freedom throughout the Roman Empire, was posted in Nicomedia. In 1805, scouting ahead of the expedition, Meriwether Lewis and four companions sighted the Great Falls of the Missouri River. In 1881 the USS Jeannette was crushed in an Arctic Ocean ice pack. In 1898 the Yukon Territory was formed, with Dawson chosen as its capital. In 1966 the United States Supreme Court ruled in Miranda v. Arizona that the police must inform suspects of their rights before questioning them. In 1970 "The Long and Winding Road" became The Beatles' last US number one song. In 1971 the New York Times began publication of the Pentagon Papers, a secret study of America's involvement in Vietnam. In 1983 Pioneer 10 became the first man-made object to leave the central Solar System when it passes beyond the orbit of Neptune. In 2010 a capsule of the Japanese spacecraft Hayabusa, containing particles of the asteroid 25143 Itokawa, returns to Earth.

Quote of the day:
"True life is lived when tiny changes occur."
~ Leo Tolstoy

On a day like today, when we got our first really heavy dose of hazy, hot and humid weather, when the heat index soars and heat records are broken, when staying indoors is an absolute pleasure, I always wonder how we ever managed before air conditioning.

I remember when an air conditioned car was "240" or two windows open going 40 miles an hour, and how we sweltered at each and every stop. I remember huge fans in the windows to suck the air through the house, creating a breeze where nature failed to do so, and how no amount of fans worked on some sticky nights. I remember working at Fort Holabird in a huge warehouse room with nothing but fans to cool off the lines and lines of desks/tables, and them coming to test the heat index [which they always did in the coolest part of the room] to see if we would get off in the afternoon and just how good it felt when we did. I remember going to Florida in July and August because the kids were off from school, and how we went about doing what we wanted to do despite the heat, humidity and occasional soaking shower.

I remember all of these things, and I STILL wonder how in the world we managed before air conditioning. At least there were fewer thermostat wars….


0 Comments

|

Add Comment

| Permalink | Tuesday, June 13, 2017

prompted




Today is the 2nd day of the 24th week, the 12th day of the 6th month, the 163rd day of 2017, and:

Crowded Nest Awareness Day
Ghost in the Machine Day
Independence Day: the Philippines from Spain in 1898
Little League Girls Baseball Day
Loving Day
Magic Day
National Automotive Service Professionals Day
National Jerky Day
National Peanut Butter Cookie Day
Red Rose Day
Superman [or Man of Steel] Day
World Against Child Labor Day
ON THIS DAY: In 910 the Hungarians defeated the East Frankish army under King Louis the Child at the Battle of Augsburg using the famous feigned retreat tactic of the nomadic warriors. In 1240 at the instigation of Louis IX of France, an inter-faith debate, known as the Disputation of Paris, started between a Christian monk and four rabbis. In 1772 French explorer Marc-Joseph Marion du Fresne and 25 of his men were killed by Māori in New Zealand In 1550 the city of Helsinki, Finland (belonging to Sweden at the time) was founded by King Gustav I of Sweden. In 1939 the National Baseball Hall of Fame and Museum was dedicated in Cooperstown, NY. In 1942 Anne Frank received a diary for her thirteenth birthday. In 1947 the first broadcast of radio show Sergeant Preston of The Yukon which continued until 1955 (and on TV from 1955-1958); show created by George W. Trendle and Fran Striker, originators of The Lone Ranger and The Green Hornet In 1954 – Pope Pius XII canonised Dominic Savio, who was 14 years old at the time of his death, as a saint, making him at the time the youngest unmartyred saint in the Roman Catholic Church [until 2017 when Jacinta and Francisco Marto, aged 10 and 9 at the time of their deaths, were declared saints]. In 1967 the US Supreme Court in Loving v. Virginia declared all US state laws which prohibited interracial marriage to be unconstitutional. In 1979 Bryan Allen won the second Kremer prize for a man powered flight across the English Channel in the Gossamer Albatross. In 2017 NASA Voyager is 19 hrs 07 mins 07 sec of light-travel time from Earth

Writing prompt #163:
Set it Free: Think of a time when you had to let someone or something go to be free…did they come back?

Nice prompt for this time of year when graduations and weddings has one harkening back to old times and places. My knee jerk response was simply to state "no".

That is a true statement because there was more than one person I loved and let go and never were they a part of my life again. But as I was pondering, the question changed – did I set them "free", or did I finally acknowledge that my expectations of them were not being fulfilled because they were MY expectations not THEIR state of being? [or visa versa in a couple of cases[ In relationships – and one could argue that all interactions are about relationships – perception is key. What I thought was an empathetic resonance of spirit [along with the subsequent physical longings] could've been to them a simple transaction so to speak without deep involvement. And what if they did return to my life? As Heraclitus is said to have said: "No man ever steps in the same river twice, for it's not the same river and he's not the same man." There would have to be a new relationship forged, and I think that in most cases the weight of the past one with all its expectations and memories might rather form a hindrance than a solid foundation.








But I still wonder about them now and then – how did their lives turn out? Do they ever think of me or even remember that once we were involved? Once in a while I hear from someone who wonders the same thing and we get to exchange stories about our separate journeys.

0 Comments

|

Add Comment

| Permalink | Monday, June 12, 2017

the 2nd Friday in June




Today is the 6th day of the 23rd week, the 9th day of the 6th month, the 160th day of 2017, and:
ON THIS DAY: In 411 BC the Athenian coup succeeded, forming a short-lived oligarchy. In 1311 Duccio's Maestà Altarpiece, a seminal artwork of the early Italian Renaissance, was unveiled and installed in Siena Cathedral in Siena, Italy. In 1523 the French Parliament fined Simon de Colines for publishing the Biblical commentary Commentarii initiatorr in quatuor Evangelia by Jacques Lefèvre d'Étaples. In 1534 Jacques Cartier sailed into the mouth of the St. Lawrence River, looking for gold and a northwest passage to the Orient; he named the river for St. Lawrence on his feast day. In 1537 Pope Paul III declared in his encyclical Veros homines that Indians are "truly men", beings with the qualities and faults of other humans; they should not be enslaved, and should receive the Roman Catholic faith In 1954 Joseph Welch, special counsel for the United States Army, lashed out at Senator Joseph McCarthy during hearings on whether Communism has infiltrated the Army giving McCarthy the famous rebuke, "You've done enough. Have you no sense of decency, sir, at long last? Have you left no sense of decency?" In 1957 the first ascent of Broad Peak by Fritz Wintersteller, Marcus Schmuck, Kurt Diemberger, and Hermann Buhl. In 1959 the first nuclear-powered ballistic missile submarine, the USS George Washington, was launched. In 1973 Secretariat won horse racing's Triple Crown with a victory at the Belmont Stakes, the first horse to do so in 25 years.



I have had a cell phone for 23 years now – the first one was one of those infamous bricks, but it enabled me to make and receive calls so I was happy with it and our service provider was AT&T. Frank was never that fond of tech, nor was he really gungho about getting the latest gadget, but he really liked the idea of being able to call from the car in case of emergencies so we were early adopters. As time wore on, the contract was faithfully renewed every two years, and I was one of those lucky folks who were grandfathered in for the unlimited data plan. When I went to the AT&T store this time around, I got a shock. It would seem that I am behind the times, "contracts" are no more and one has to sign up for a "plan" now. Like every other change, this is both good and bad news. OTOH, the customer can change their options or even leave for another service at the drop of a hat. OTOH, the service provider can discontinue your plan or change the billing structure with equal ease. The poor guy waiting on me was very patient with explaining the difference because it was just not sinking in at first – I felt genuinely fumble-witted as I slowly grasped that the existing contract could not be renewed. In the course of signing up for a plan and cleaning up the billing for my account, we got to talking about DirectTV because they are now owned by AT&T and of course they will. Doesn't sound like a bad idea or deal, but I am frankly puzzled about how they get DirectTv to a residence's television without a satellite dish. I'm assuming they have to use the same wireless connection our phones are on?



I couldn't help but remember the days when all we did was fiddle with the rabbit ears to improve the reception…..






Oh yeah, don't forget putting little foil wrappings and flags on it








*sighs* now I feel old…..

0 Comments

|

Add Comment

| Permalink | Friday, June 9, 2017

does Throwback Thursday mean I get to throw it back?




Today is the 5th day of the 23rd week, the 8th day of the 6th month, the 159th day of 2017 [with only 199 shopping days until Christmas], and:

Best Friends Day
Betty Picnic Day
Jelly-Filled Doughnut Day
Name Your Poison Day
National Caribbean Amercian HIV/AIDS Awareness Day
Upsy Daisy Day
World Brain Tumor Day
World Oceans Day – first celebrated in 1992 , coinciding with the Earth Summit held in Rio de Janeiro, Brazil.
On THIS DAY: In 218 with the support of the Syrian legions, Elagabalus defeated the forces of emperor Macrinus at the Battle of Antioch: In 632 Muhammad died in Medina. In 1794 Robespierre inaugurated the French Revolution's new state religion, the Cult of the Supreme Being, with large organized festivals all across France. In 1824 Noah Cushing received a patent for a wool washing and fulling machine, the first patent issued in Canada. In 1856 a group of 194 Pitcairn Islanders, descendants of the mutineers of HMS Bounty, arrived at Norfolk Island, commencing the Third Settlement of the Island. In 1887 Herman Hollerith applied for US patent #395,781 for the 'Art of Compiling Statistics', which was his punched card calculator. In 1912 Carl Laemmle incorporated Universal Pictures. In 1918 a solar eclipse was observed at Baker City, Oregon by scientists and an artist hired by the United States Navy. In 1949 George Orwell's Nineteen Eighty-Four was published. In 1959 the USS Barbero and United States Postal Service attempted the delivery of mail via Missile Mail ((it was an idea that would not take off….)). In 1966 the National Football League and American Football League announced a merger effective in 1970. In 1972 nine-year-old Phan ThịKim Phúc was burned by napalm, an event captured by Associated Press photographer Nick Ut moments later while the young girl is seen running down a road, in what would become an iconic, Pulitzer Prize-winning photo that helped shape anti-war sentiments. In 2004 the first Venus Transit in well over a century took place, the previous one being in 1882 [the last one happened 06.05.2012 and the next one won't be until 12.10. 2117].



Writing prompt #159 -- Miss Manners: Write using the words "please" and "thank you".



I have started and stopped writing several times – it says something about my tone of mind at the moment that every single time I write either, it comes out snarky or with a snarl. You see, I think that one of the real problems today in our homes, in our workplaces, in our public places, is that we don't got no manners no more. In the end, I think Henry Higgins at the right of it as he differentiated between manners and etiquette ….




0 Comments

|

Add Comment

| Permalink | Thursday, June 8, 2017

Wordless Wednesday distraction

0 Comments

|

Add Comment

| Permalink | Wednesday, June 7, 2017

I wish....




Today is the 3rd day of the 23rd week, the 6th day of the 6th month, the 157th day of 2017, and:

Atheist Pride Day
D-Day
Drive-in Movie Day – 84 years ago the first drive-in theater opened in Camden, New Jersey, US
National Applesauce Cake Day
National Eyewear Day
National Gardening Exerise Day
National Higher Education Day
National Hunger Awareness Day
National Yo-yo Day
Russian Language Day
ON THIS DAY: In 913 Emperor Alexander III died of exhaustion while playing the game tzykanion (Byzantine name for polo) and was succeeded by his 8-year-old nephew Constantine VII. In 1822 Alexis St. Martin was accidentally shot in the stomach, leading to William Beaumont's studies on digestion. In 1844 the Young Men's Christian Association (YMCA) was founded in London. In 1844 the Glaciarium, the world's first mechanically frozen ice rink, opened. In 1946 the Basketball Association of America wass founded in New York City, the precursor to the modern National Basketball Association. In 1954 the sculpture of Yuriy Dolgorukiy was displayed in Moscow, becoming one of the main monuments of that city. In 1962 Producer George Martin met The Beatles for the 1st time -- they recorded "Besame Mucho" with Pete Best still on drums In 1964 under a temporary order, the rocket launches at Cuxhaven, Germany were terminated -- they never resume. In1971 Soyuz 11 was launched. In 2004 Tamil was established as a "classical language" by the President of India, Dr A. P. J. Abdul Kalam, in a joint sitting of the two houses of the Indian Parliament. In 2017 NASA Voyager is 19 hrs 06 mins 36 sec and Voyager II is 15 hrs 46 mins 52 secs of light-travel time from Earth

Quote of the day:
"Make the most of your regrets; never smother your sorrow, but tend and cherish it till it comes to have a separate and integral interest. To regret deeply is to live afresh."
~ Henry David Thoreau

One thing that I have been mocked for is my statement that I do not harbor regrets – the riposte to that statement being that I am somehow insensitive. indifferent or just unaware to the wake my actions have caused and therefore am a lesser lifeform. Truth be told, no one can go through life without accumulating regrets even if you classify them as "things you wish you had done differently". I just try not to let them haunt me when it is really the outcome that I would alter, not my choices. Friday being Frank's birthday, and one of my major regrets being my actions that last morning, regret is very much on my mind.

While thinking about regrets and In talking about the old neighborhood in emails and the changes to the area, I got to reminiscing about the trotter race course that used to be across Martin's BLVD from where we lived in Oak Grove. Now I was horse mad for many many years, not that my parents had the wherewithal to let me take riding lessons. I read every single thing I could get my hands on and I had little plastic horse models that I played with far more often than I did the dolls. I guess I was in 1st grade or so when my father took me over to watch the horses exercise – a rare father/daughter outing. One of the jockeys came over and was chatting with my father, then offered to take me up and around the track. The horse looked so big to me, and it seemed like it was going so fast and I didn't know the man…. I was either too shy or too afraid [or both] to go despite my father's urging.




I have always regretted that. I missed out on a very exciting little jaunt, didn't get to make friends with the horses , and Dad was disgusted. He refused to take me back and I remember hearing him tell my mother that he just plain didn't like just a spiritless kid that he had nothing in common with. Poor Dad – wiry, athletic, gregarious trying to make sense of the pudgy little girl who would rather read than play and didn't get along with the other kids -- but that was the first time that I remember hearing him gripe that he just couldn't figure me out. How much different things might have been if I had been more intrepid! I wouldn't classify this as an irrevocable choice, but these are the little, everyday things that make up the tapestry of our lives. Perhaps if I went back in time and changed this the results would not be salutatory at all, but it remains in my memory as something I would change if I could.

0 Comments

|

Add Comment

| Permalink | Tuesday, June 6, 2017

1st Monday in June




Today is the 2nd day of the 23rd week, the 5th day of the 6th month [and the first Monday], the 156th day of 2017 [with only 202 shopping days until Christmas], and:

Apple II Day
Baby Boomers Recognition Day
Festival of Popular Delusions Day
Hot Air Balloon Day
National Attitude Day
National Gingerbread Day
National Moonshine Day
National Veggie Burgers Day
Thank God It's Monday Day
World Environment Day
ON THIS DAY: In 70 Titus and his Roman legions breached the middle wall of Jerusalem in the Siege of Jerusalem. In 1817 the first Great Lakes steamer, the Frontenac, was launched. In 1851 Harriet Beecher Stowe's anti-slavery serial, Uncle Tom's Cabin, or Life Among the Lowly, started a ten-month run in the National Era abolitionist newspaper. In 1883 the first regularly scheduled Orient Express departed Paris. In 1915 Denmark amended its constitution to allow women's suffrage. In 1933 Congress abrogated the United States' use of the gold standard by enacting a joint resolution (48 Stat. 112) nullifying the right of creditors to demand payment in gold. In 1956 Elvis Presley introduced his new single, "Hound Dog", on The Milton Berle Show, scandalizing the audience with his suggestive hip movements. In 1981 the "Morbidity and Mortality Weekly Report" of the Centers for Disease Control and Prevention reported five people in Los Angeles, California, have a rare form of pneumonia seen only in patients with weakened immune systems, in what turns out to be the first recognized cases of AIDS. In 1989 the "Tank Man" halted the progress of a column of advancing tanks for over half an hour after the Tiananmen Square protests. In 2003 a severe heat wave across Pakistan and India reached its peak as temperatures exceeded 50 °C (122 °F) in the region.



I didn't actually PLAN to stop writing over the weekend. In fact, it is my intention to post every single day so any hiatus whatsoever is unscheduled. Sometimes I get derailed because I read the news – a nasty habit that I have acquired and can't seem to shake because I kinda care about what's going on and have pretty strong opinions about it whether it is politics, economics or environment. Unfortunately, my viewpoints do not appear to be mainstream, primarily because there doesn't seem to be a mainstream these days just very raucous blathering that contains little factual content or context. Sometimes I get derailed because I am just feeling a little down, or maybe I decided to stretch out and read which tends to encourage dozing, or maybe I am binge watching a favorite show [side note: yes Sense8 is worth the time to watch, you can fast forward thru the raunchy parts if that is not your thing], or maybe I am just living a 2nd Life either in world or games. Sometimes I am just plain busy living rather than commenting, although I may continue to share articles and pictures and such that capture my somewhat wayward attention and pique my interest throughout the day.



And then it seems as though I turn around and the weekend is gone.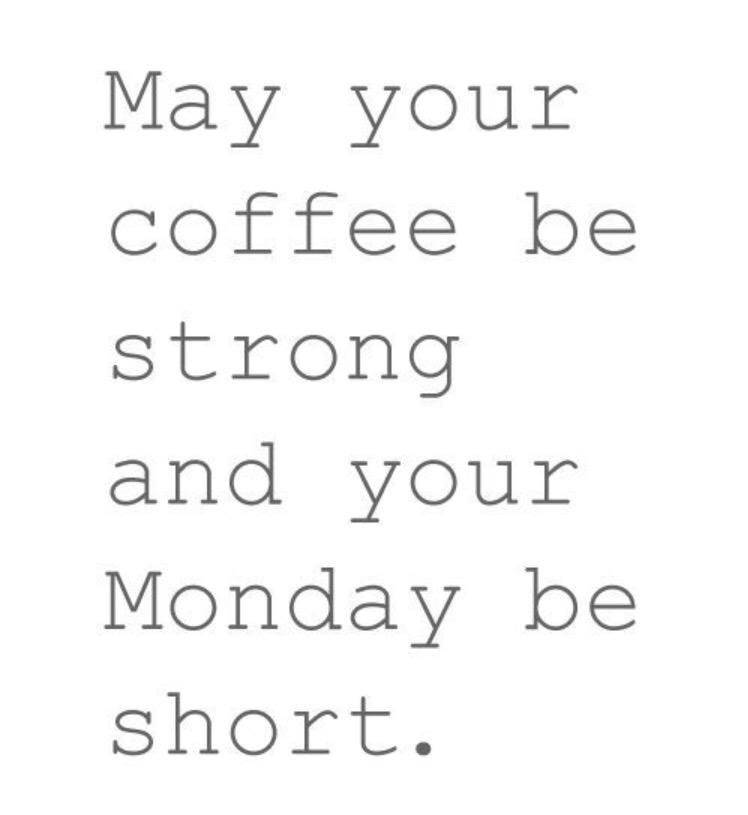 Of course, I didn't actually plan not to be on the exercise bike every single day either or to eat foods that are not in my diet plan…. But that is definitely another topic for another time, neh?

0 Comments

|

Add Comment

| Permalink | Monday, June 5, 2017

the 1st Friday in June




Today is the 6th day of the 22nd week, the 2nd day of the 6th month, the 153rd day of 2017, and:

American Indian Citizenship Day
Horseradish Day
Hug an Atheist Day
Hug Your Cat Day
I love my Dentist Day
Mike, The Headless Chicken Day – read all about it in LIFE
National Bubba Day
National Doughnut Day -- and one woman started it all
National Gun Violence Awareness Day
National Leave the Office Early Day – EOM, the week that started with a federal holiday? Only if you are in senior management, neh?
National Rocky Road Day
National Rotisserie Chicken Day
Yell "Fudge" at the Cobras in North America Day ((because fudge makes cobras gag, the mere mention of it makes them skedaddle. Test this proposition with the nearest cobra at your own risk)).
ON THIS DAY: In 455 Vandals entered Rome, and plunder the city for two weeks. In 1615 the first Récollet missionaries arrived at Quebec City, from Rouen, France. In 1835 P. T. Barnum and his circus started their first tour of the United States. In 1896 Guglielmo Marconi applied for a patent for his wireless telegraph. In 1924 US President Calvin Coolidge signed the Indian Citizenship Act into law, granting citizenship to all Native Americans born within the territorial limits of the United States. In 1953 the coronation of Queen Elizabeth II, who is crowned Queen of the United Kingdom, Canada, Australia, New Zealand and Her Other Realms and Territories & Head of the Commonwealth, the first major international event to be televised. In 1966 Surveyor 1 landed in Oceanus Procellarum on the Moon, becoming the first US spacecraft to soft-land on another world. In 1967 Sgt. Pepper's Lonely Hearts Club Band by The Beatles was released in the United States. In 1979 Pope John Paul II started his first official visit to his native Poland, becoming the first Pope to visit a Communist country. In 1981 the Japanese video arcade game "Donkey Kong" made its US debut. In 2003 Europe launched its first voyage to another planet from the Baikonur space center in Kazakhstan heading for Mars.

Because the land of Pandora opened in the Animal Kingdom at WDW without my participation, I decided it was time to watch Avatar again, even though I couldn't enjoy the 3-D. In it, towards the end as the hero prepares for the final battle, he communes with Eywa [that planet's earth mother], pleading for Eywa's help in attacking the "Sky People" saying "…the world we come from. There's no green there. They killed their Mother, and they're gonna do the same here."






Yeah, that.

0 Comments

|

Add Comment

| Permalink | Friday, June 2, 2017

a lot to remember




Today is the 3rd day of the 22nd week [I thought that was last week – yeah, I should've checked….], the 30th day of the 5th month, the 150th day of 2017, and:

Loomis Day -- DC dentist, Mahlon Loomis, received US patent number 129,971 titled "An Improvement in Telegraphing" on wireless telegraphy in July of 1872.
My Bucket's Got a Hole in It Day -- celebrate by appreciating the imperfection of a leaky bucket, or by repurposing one into something useful. You could also celebrate by buying yourself a new, fully functional one. Or, perhaps, by enjoying the Hank Williams song
National Mint Julep Day
Shavout -- a major Jewish festival held on the 6th (and usually the 7th) of Sivan, fifty days after the second day of Passover. It was originally a harvest festival, but now also commemorates the giving of the Law (the Torah).
Water a Flower Day
ON THIS DAY: In 70 Titus and his Roman legions breached the Second Wall of Jerusalem; Jewish defenders retreated to the First Wall while the Romans built a circumvallation, cutting down all trees within fifteen kilometres. In 1539 Hernando de Soto landed at Tampa Bay Florida with 600 soldiers with the goal of finding gold. In 1588 the last ship of the Spanish Armada set sail from Lisbon heading for the English Channel. In 1631 the Gazette de France, the first French newspaper, was published. In 1868 Decoration Day (the predecessor of the modern "Memorial Day") was observed in the United States for the first time (by "Commander-in-chief of the Grand Army of the Republic" John A. Logan's proclamation on May 5). In 1932 the National Theatre of Greece was founded. In 1971 Mariner 9 was launched to map 70% of the surface, and to study temporal changes in the atmosphere and surface, of Mars. In 1982 Cal Ripken Jr of the Baltimore Orioles played in the first of a record 2,632 consecutive major league baseball games.



Today is the actual date of Decoration or Memorial Day, something that has been celebrated for 149 years.








Got me wondering – just how long has my country been embroiled with one conflict or another? I turned to the list of conflicts cited in Wikipedia -- and quite frankly, I was a bit shocked. If you tally up the years the US was not involved in one conflict or another, internally or externally, it would seem that in 241 years of existence, the US has only been at peace for about 27 years [or only 11.2% of the time], and the longest space of time between conflicts has been six years. That is a lot of dead soldiers to remember and morn... Sadly, I don't think that track record is unusual amongst the powers of the world – it would appear that homo sapiens definitely has issues with getting along with each other, neh?

0 Comments

|

Add Comment

| Permalink | Tuesday, May 30, 2017

take a moment....




No today isn't about sales, pool openings, being able to wear white, or even having a day off from work.








My generation's war was 'Nam. It decimated the ranks of our classmates. We demonstrated in the streets against it and brought down LBJ because of it. We wept in shame as the military pulled out of Saigon and left loyal supporters behind to suffer the consequences. And we remember those who never came back home.





0 Comments

|

Add Comment

| Permalink | Monday, May 29, 2017

REALLY its the last Friday in May*




*on Wednesday I titled the blog post "The Last Wednesday of May" – it wasn't!



Today is the 6th day of the 21st week, the 26th day of the 5th month, the 146th day of 2017 [with only 212 shopping days until Christmas], and:

Don't Fry Day
National Blueberry Cheesecake Day
National Chardonnay Day
National Cherry Dessert Day
National Death Busters Day
National Grey Day
National Heat Awareness Day
National Paper Airplane Day
National Polka Day
National Title Track Day
National Wig Out Day
Sally Ride Day
World Dracula Day
World Lindy Hop Day
World Redhead Day


ON THIS DAY: stuff happened, that's for sure!



Star Wars celebrated its 40th anniversary yesterday: We were pretty upset when we learned that Tommy would have to have open heart surgery to close the ventricular septal defect [AKA a hole in his heart]. He was only 3 years old although he would be 4 in just a little over a month. He was scared, we were upset and it was the day before having to report to Hopkin's for a preliminary cardiac catheterization to determine the extent of the repairs that were needed. My ex had taken off from work that Tuesday and was casting about for something, anything to do to provide a distraction. Knowing I was a Trekkie, and that Tommy was fascinated by space, he suggested we go to the Westview movie theater and catch the first show of a new space flick. So at noon on May 25th 1976, we entered a mostly empty theater and traveled for the first time to a galaxy far away and long ago. (( for the curious, the test showed Tom needed full open-heart surgery; he did just fine and turned 4 while in the hospital. And he has been a life-long Star Wars fan.))








Facebook reminded up about this picture today: For years there was an exit on 495, just before the Pikesville and Randallstown exits that just said "Future". There was an actual exit there, which ended in a barrier beyond which was nothing – no construction, no buildings, just land. I used to drive past it and wonder what would happen if I drove my car off onto that exit, imagining that the barrier would fade away, the mists would gather, and I would emerge into an entirely different world, the World of Tomorrow. Whenever I read Tolkien's lyrics, that exit would be what I would picture in my mind….



The Road goes ever on and on

Down from the door where it began.

Now far ahead the Road has gone,

And I must follow, if I can,

Pursuing it with eager feet,

Until it joins some larger way

Where many paths and errands meet.

And whither then? I cannot say.



The exit is gone now, replaced with a huge highway going to Owings Mills, but those whimsical fancies still float in my mind – how I wish I had tried it!




1 Comment - Comment |

Add Comment

| Permalink | Friday, May 26, 2017

DON'T PANIC!





The answer is 42.



And may the force be with you... always!
0 Comments

|

Add Comment

| Permalink | Thursday, May 25, 2017

the last Wednesday in May




Today is the 4th day of the 21st week, the 24th day of the 5th month, the 144th day of 2017, and:

Asparagus Day
Aviation Maintenance Technicians Day
Brothers' Day
Emergency Medial Services for Children Day
EMSC (Emergency Medical Services) Day
Independence Day -- Eritrea from Ethiopia in 1993
International Tiara Day
Jerusalem Day [observed the 28th of lyyar in the Hebrew calendar]
Morse Code Day (Some also observe on April 27) -- In 1844 Samuel Morse sent the message "What hath God wrought" (a biblical quotation, Numbers 23:23) from the Old Supreme Court Chamber in the US Capitol to his assistant, Alfred Vail, in Baltimore Maryland, to inaugurate the first telegraph line
National Escargot Day
Scavenger Hunt Day
ON THIS DAY: In 919 the nobles of Franconia and Saxony elected Henry the Fowler at the Imperial Diet in Fritzlar as king of the East Frankish Kingdom. In 1595 Nomenclator of Leiden University Library appeared, the first printed catalog of an institutional library. In 1607 100 English settlers disembarked in Jamestown, the first English colony in America ((undocumented immigrants every one of them)). In 1626 Peter Minuit bought Manhattan. In 1738 John Wesley was converted, essentially launching the Methodist movement; the day is celebrated annually by Methodists as Aldersgate Day and a church service is generally held on the preceding Sunday. In 1830 "Mary Had a Little Lamb" by Sarah Josepha Hale was published. Also in 1830 the first passenger railroad in the United States began service between Baltimore and Ellicott Mills, Maryland. In 1860 the Queen's Plate horse race was run for the First time; it is the oldest continuously run stakes race in North America In 1883 the Brooklyn Bridge in New York City was opened to traffic after 14 years of construction ((no word on when it was first "sold")). In 1930 Amy Johnson landed in Darwin, Northern Territory, becoming the first woman to fly solo from England to Australia (she left on May 5 for the 11,000 mile flight). In 1935 the first night game in Major League Baseball history was played in Cincinnati Ohio, with the Cincinnati Reds beating the Philadelphia Phillies 2–1 at Crosley Field. In 1940 Igor Sikorsky completed the first successful single-rotor helicopter flight. In 1956 the first Eurovision Song Contest was held in Lugano, Switzerland. In 1958 United Press International was formed through a merger of the United Press and the International News Service. In 1962 American astronaut Scott Carpenter orbited the Earth three times in the Aurora 7 space capsule as part of Project Mercury. In 2017 NASA Voyager is 19 hrs 05 mins 43 secs and NASA Voyager II is 15 hrs 46 mins 55 secs of light-travel time from Earth



I don't care what the First Lady wears – for the record I think her styling has been quite appropriate – or if she holds her husband's hand. I don't care what DJT's daughter wears – neither she nor her husband should be on the trip as far as I am concerned. I don't even care that the President cannot articulate over an eight grade level – we already look like bozos to the international community so whatev.



I care that the Russians got away with blatant election tampering, and that the President is doing his best to hide his ties to a foreign regime, supported and abetted by partisan politics – and yes, that includes seeing those elusive tax returns. I care about the attitude of "I've got mine and you are on your own" shown by Trumpcare and this budget. And I care deeply about this concept of "alternative facts" that denies reality.



Unfortunately, no one in power cares enough about what I think or feel or want or even need to even try and listen to me.



I'm going back to my 2nd Life. There at least I can rock a tiara!




0 Comments

|

Add Comment

| Permalink | Wednesday, May 24, 2017

from their POV




Today is the 3rd day of the 21st week, the 23rd day of the 5th month, the 143rd day of 2017, and:

Declaration of the Bab Day -- the evening before the 23rd in 1844, a merchant of Shiraz announced that he was a Prophet and founded a religious movement that would later be brutally crushed by the Persian government -- he is considered to be a forerunner of the Bahá'í Faith and Bahá'ís celebrate this day as a holy day.
International Day to End Obstetric Fistula
Lucky Penny Day
National Taffy Day
World Crohn's and Colitis Day
World Turtle Day ((not the candy))
ON THIS DAY: In 844 the Apostle Saint James the Greater is said to have miraculously appeared to a force of outnumbered Asturians and aided them against the forces of the Emir of Cordoba at the Battle of Clavij. In 1829 an accordion patent was granted to Cyrill Demian in Vienna, Austrian Empire. In 1873 the Canadian Parliament established the North-West Mounted Police, the forerunner of the Royal Canadian Mounted Police. In 1911 the New York Public Library was dedicated. In 1934 the infamous American bank robbers Bonnie and Clyde were ambushed by police and killed in Bienville Parish, Louisiana. In 1969 the Who's rock-opera album "Tommy" was released. In 1995 the first version of the Java programming language is released.



Quote of the day:

"If I have the means, I have the responsibility to employ them."

― Terry Brooks, The Scions of Shannara



As I was driving into work this morning, a commentator on the news stated that this was the first time a sitting President submitted a budget from the viewpoint of a taxpayer [or words to that effect]. Well now I am quite willing to quibble over what was exactly said, but that is what I heard – and it made me start to reflect about the way in which this budget proposal is being received by various segments of our society and how it could actually make sense to some people. Now bear in mind that as I continue that

[1] I personally I think it is a horrible idea to eviscerate social programs that have existed from the days of LBJ and the Great Society, give tax breaks to the 1%, and bloat our military armament even more [all while ignoring the needs of our veterans]

[2] I have been working and paying taxes for 52 years

You see, from the standpoint of those in power, they are the primary taxpayers because they pay more dollars in taxes than I do. Do the math! If someone is making $3,650,000 annually [yeah we are talking $10K a day here], even with all the tax breaks let's be really generous and say they pay 15% of their income in taxes – that means they have paid $547,500 in taxes and they feel that is really unfair because I only have paid around $37,824 in the same year. Seriously – why are we penalizing them just because they have more money! I take up just as much space as they do and expect the same services, don't I? And I pay less than a tithe of what they give Uncle Sam – only 6.9% of what they are expected to lay out. They don't want to hear that their contribution leaves them with over $3M in disposable income -- all they see is that they have paid more than I have therefore they feel that they should have more say on how the money is spent. And as good Calvinists they don't want their money going to people who are not working or can't get by on their own because that shows they are inferior AND they want to know they are being protected. There is no sense of social responsibility, no obligation to help others, just a self-justifying quibble that they are being taken advantage of and it has to stop.



Seriously.








And no I don't know what to do about it. I wish I did.

0 Comments

|

Add Comment

| Permalink | Tuesday, May 23, 2017

yup it is Monday




Today is the 2nd day of the 21st week, the 22nd day of the 5th month, the 142nd day of 2017, and:

Accountants' or Accounting Day
Canadian Immigrants Day
Harvey Milk Day -- in memory of Harvey Milk, a gay rights activist assassinated in 1978
International Day for Biological Diversity
National Buy a Musical Instrument Day
National Maritime Day
National Vanilla Pudding Day
Sherlock Holmes Day ((Arthur Ignatius Conan Doyle was born in Edinburgh on this day in 1859))
US Colored Troops Day
Victoria Day
World Goth Day
ON THIS DAY: In 192 Dong Zhuo was assassinated by his adopted son Lü Bu. In 760 the fourteenth perihelion passage of Halley's Comet was recorded. In 1570 the first atlas, Theatrum Orbis Terrarum, was published with 70 maps. In 1762 Trevi Fountain in Rome was officially completed and inaugurated by Pope Clement XIII. In 1819 the SS Savannah left port at Savannah, Georgia, United States, on a voyage to become the first steamship to cross the Atlantic Ocean. In 1826 the HMS Beagle departed on its first voyage. In 1849 Abraham Lincoln was issued a patent for an invention to lift boats, making him the only US President to ever hold a patent. In 1868 what came to be known as "The Great Train Robbery" took place near Marshfield, Indiana; seven members of the Reno gang made off with $96,000 in cash, gold and bonds [about $1,702,260 in today's money]. In 1900 the Associated Press was formed in New York City as a non-profit news cooperative. In 1906 the Wright brothers were granted US patent number 821,393 for their "Flying-Machine". In 1915 Lassen Peak erupted, the only volcano other than Mount St. Helens to erupt in the contiguous US during the 20th century. In 1969 Apollo 10's lunar module flew within 8.4 nautical miles (16 km) of the moon's surface. In 1992 Johnny Carson hosted NBC's "Tonight Show" for the last time after nearly 30 years in the job. In 2012 Tokyo Skytree opened to the public; it is the tallest tower in the world (634 m), and the second tallest man-made structure on Earth, after Burj Khalifa (829.8 m). In 2015 the Republic of Ireland became the first nation in the world to legalize gay marriage in a public referendum.


Today, eight years ago, I was offered and accepted the position I currently hold. For me it ended a nightmare ten days of unemployment. For the recruiter I was working with, it was a disappointment for it was a job I had found the old-fashioned way via a print ad. He very much wanted me to wait and see if an offer letter was sent from another position that I had been told I was going to get – but given the 10% unemployment figures hereabouts at the beginning of the recession, I was nervous about turning down a job in hand for one that might not materialize. For the company it was an abrupt change of course – before interviewing me they were preparing an offer letter to someone else.

I have not regretted my decision to step down in position and pay – I got about four hours a day of my life back, I can dress casually, the commute is not onerous and I like both my boss and co-workers – and have indeed refused subsequent job offers through the years. However, economically I never made that salary cut back – even today I am making less [when adjusted for inflation] than I did in my previous position while my expenses have continued to increase. While this has negatively impacted both my ability to stay out of debt and my hopes to retire, I am fully cognizant that I am one of the fortunate ones. For ten days I teetered precariously on the edge of total ruination, a situation that I never expected to find myself in and an experience that I am not likely to ever forget.

THIS is the economic reality of those who are not part of the 1% -- we are all one job loss, one illness, one accident away from our lives falling complete apart. As I listen to the rhetoric blaming baby boomers for the ills of society and threatening the end of so-called "entitlements", I wish I felt that anyone in Congress understood how that reality feels after having worked for over a half of a century….





And as much as I like where I work now, I have to admit that every single Monday I wish for Hawaiian time!

0 Comments

|

Add Comment

| Permalink | Monday, May 22, 2017

writing




Why do I blog?



Because I want to be a writer. And what do writers do? They write.



Unlike Crap [that isn't really his name, it is the name of his avatar but that is how I met him and that is who I think of him as], I didn't take a vow so I don't have to write a hundred words each day.



What do I expect from blogging?



I don't know. Although my daughter is convinced that I live my life outloud, I don't say a lot of things in this very public journal. Occasionally I wonder if a particular post might not catch the errant attention of the public, but I find myself being amused at such conceit. I post it on Twitter and Facebook and there are a few actual subscribers but I really don't know how many people read my admittedly disjointed musings. I certainly don't think it will particularly change what folks think of me or the world about them....




0 Comments

|

Add Comment

| Permalink | Saturday, May 20, 2017

good job done




Today is the 5th day of the 20th week, the 18th day of the 5th month, the 138th day of 2017 [with only 220 shopping days until Christmas], and:

Brown Bag It Thursday
Buy A Musical Instrument Day
HIV Vaccine Awareness Day
Hummus Day
I Love Reese's Day
International Museum Day
Mother Whistler Day
National Aperitif Day
National Cheese Souffle Day
National No Dirty Dishes Day
National Notebook Day
National Visit Your Relatives Day
Send an Electronic Greeting Card Day
World AIDS Vaccine Day
ON THIS DAY: In 332 Constantine the Great announced free distributions of food to the citizens in Constantinople. In 1499 Alonso de Ojeda set sail from Cádiz on his voyage to what is now Venezuela. In 1642 the Canadian city of Montreal was founded. In 1897 a public reading of Bram Stoker's new novel "Dracula, or, The Un-dead" was staged in London. In 1912 the first Indian film, Shree Pundalik by Dadasaheb Torne, was released in Mumbai. In 1951 the United Nations moved out of its temporary headquarters in Lake Success NY for its permanent home in Manhattan. In 1953 Jackie Cochran became the first woman to break the sound barrier. In 1969 Apollo 10 was launched on a mission that served as a dress rehearsal for the first moon landing. In 1974 under the code name Smiling Buddha India successfully detonated its first nuclear weapon becoming the sixth nation to do so. In 1990 in France, a modified TGV train achieved a new rail world speed record of 515.3 km/h (320.2 mph). In 2003 "Les Miserables," the third-longest running show in Broadway history, closed after more than 16 years and 6,680 performances. In 2005 a second photo from the Hubble Space Telescope confirmed that Pluto has two additional moons, Nix and Hydra.

Yesterday I was treated to an example of exemplary customer service. The Burnt Mills Starbucks is a very busy place in the morning as commuters turn off the very busy RT 29 and pop in to get their orders – they do a bustling business with beverages and food. The staff is excellent, knowing most of their regulars by name and even what they usually order – perhaps it is my lack of imagination, but I pretty much get the same three items every morning, sometimes adding other stuff as well. Now and then I get lucky enough to walk in between traffic surges and get to walk right up to the cashier – yesterday was one of those morning. There was the usual morning banter, checking to make sure I was ordering as always, and then when I went to hand over my card, they told me that their system was down and my order was free! FREE!

Now when the system went down, they could've closed the store and sent all those customers away. Or they could've announced that they would only serve customers who were paying in cash. Either one would've been a logical choice, but this manager opted to stay open and take care of their regulars. Kudos to the management who empowered the frontline to make the call -- for the costs of a morning's sales, the amount of goodwill and loyalty that was garnered is priceless.

0 Comments

|

Add Comment

| Permalink | Thursday, May 18, 2017

what's the buzz, tell me what's ahappening....




Today is the 3rd day of the 20th week, the 16th day of the 5th month, the 136th day of 2017.








Quote of the day:

"Any event, once it has occurred, can be made to appear inevitable by a competent historian."

~ Lee Simonson, American architect painter, stage setting designer








Just a reminder as the spin machines start cranking up to full speed that there is no such thing as an historical fact.






Nope -- doesn't make me feel any better about posturing and alternative facts. I really need to stop reading the news. Or listening to the news. Or thinking about the news.



0 Comments

|

Add Comment

| Permalink | Tuesday, May 16, 2017

what more is there to say?




Today is the 2nd day of the 20th week, the 15th day of the 5th month, the 135th day of 2017 [with only 223 shopping days left until Christmas], and:

Dinosaur Day
Hyperemisis Gravidarum Awareness Day
International Conscientious Objectors Day
Independence Day: Paraguay from Spain in 1811
International Day of Families
International MPS Awareness Day
National Chocolate Chip Day
National Safety Dose Day
National Slider Day
National Tuberous Scierosis Day
National Women's Check-Up Day
Nylon Stockings Day
Peace Officers Memorial Day
Relive Your Past By Listening to the First Music You Ever Bought No Excuses Day
Straw Hat Day
World Baking Day
On THIS DAY: In 495 BC a newly constructed temple in honour of the god Mercury was dedicated in ancient Rome on the Circus Maximus, between the Aventine and Palatine hills by a senior military officer, Marcus Laetorius. In 1252 Pope Innocent IV issued the papal bull Ad Extirpanda, which authorizes, but also limits, the torture of heretics in the Medieval Inquisition. In 1718 James Puckle, a London lawyer, patented the world's first machine gun. In 1793 Diego Marín Aguilera flew a glider for "about 360 meters", at a height of 5–6 meters, during one of the first attempted manned flights. In 1817 the first private mental health hospital in the United States, the Asylum for the Relief of Persons Deprived of the Use of Their Reason (now Friends Hospital, Philadelphia, Pennsylvania) opened. In 1836 Francis Baily observed "Baily's beads" during an annular eclipse. In 1851 the first Australian gold rush was proclaimed, although the discovery had been made three months earlier. In 1858 the present Royal Opera House in Covent Garden, London opened. In 1928 Walt Disney character Mickey Mouse premiered in his first cartoon, "Plane Crazy". In 1930 Ellen Church, the first airline stewardess, went on duty aboard a United Airlines flight from San Francisco and Cheyenne, Wyo. In 1940 McDonald's opened its first restaurant in San Bernardino, California. In 1941 Joe DiMaggio began a 56-game hitting streak. In 1957 Britain tested its first hydrogen bomb over Christmas Island In 1958 the Soviet Union launched Sputnik 3. In 1960 the Soviet Union launched Sputnik 4. In 1963 the final Mercury mission, Mercury-Atlas 9 launched with astronaut Gordon Cooper was on board the first American to spend more than a day in space, and the last American to go into space alone. In2010 Jessica Watson became the youngest person to sail, non-stop and unassisted around the world solo.



It's Monday.








Plain crazy seems about to cover it.....





0 Comments

|

Add Comment

| Permalink | Monday, May 15, 2017

Mothers' Day 2017




Today is the 1st day of the 20th week, the 14th day of the 5th month, the 134th day of 2017, and:

Lag B'omer [observed the 18th of lyyar in the Hebrew calendar]
Mothers' Day [in the US]
Mothers at the Wall Day
National Buttermilk Biscuit Day
National Dance Like a Chicken Day
National Underground America Day
National Veal Ban Action Day
Spring Astronomy Day
The Stars and Stripes Forever Day
ON THIS DAY: In 1264, at the Battle of Lewes: Henry III of England was captured and forced to sign the Mise of Lewes, making Simon de Montfort the de facto ruler of England. In 1607 Jamestown, Virginia was settled as an English colony. In 1796 Edward Jenner administered the first smallpox inoculation. In 1804 the Lewis and Clark Expedition departed from Camp Dubois and began its historic journey by traveling up the Missouri River. In 1870 the first game of rugby in New Zealand was played in Nelson between Nelson College and the Nelson Rugby Football Club. In 1878 the last witchcraft trial held in the United States began in Salem, Massachusetts, after Lucretia Brown, an adherent of Christian Science, accused Daniel Spofford of attempting to harm her through his mental powers. In1904 the first Olympic games to be held in the United States opened in St. Louis. In 1925 Virginia Woolf's novel Mrs Dalloway was published. In 1939 Lina Medina became the youngest confirmed mother in medical history at the age of five. In 1951 Trains ran on the Talyllyn Railway in Wales for the first time since preservation, making it the first railway in the world to be operated by volunteers. In 1964 Nasser and Khrushchev ended phase one of the construction of the Aswan High Dam by blowing up a huge sand barrage to divert the course of the Nile. In 1973 Skylab, the United States' first space station, was launched.



Quote of the day:

"Only goal as a Mother: Raise children that don't have to recover from their childhood."

~ The Daily Positive



Did I manage to do that? Do my kids have to recover? I don't know, not really, for I made so many mistakes….. I do know, however, that I broke the cycle from my grandmother to my mother to me – I managed to teach my children that love was not conditional, that even when I disapproved or even loathed their choices, they were always my children and I would always love them, come what may.




0 Comments

|

Add Comment

| Permalink | Sunday, May 14, 2017





Today is the 6th day of the 19th week, the 12th day of the 5th month, the 132nd day of 2017

Child Care Provider Day
Fintastic Friday: Giving Sharks a Voice
Hug Your Cat Day
International Awareness Day for Chronic Immunological and Neurological Diseases
International Chronic Fatigue Day
International Nurses' Day
Limerick Day
Military Spouse Appreciation Day
National Fibromyalgia Awareness Day
National Nutty Fudge Day
National Public Gardens Day
Odometer Day
One Day Without Shoes
Provider Appreciation Day
ON THIS DAY: 254 Pope Stephen I succeeded Pope Lucius I as the 23rd pope. In 1364 Jagiellonian University, the oldest university in Poland, was founded in Kraków, Poland. In 1500 Portuguese navigator Gaspar Corte-Real was given a charter from King Manuel to go in search of new lands to the west; in June he reached a cold, snow-covered land in the northwestern section of North Atlantic Ocean, likely Labrador. In 1551 National University of San Marcos, the oldest university in the Americas, was founded in Lima, Peru. In 1593 London playwright Thomas Kyd was arrested and tortured by the Privy Council for libel. In 1846 the Donner Party of pioneers departed Independence, Missouri for California on what would become a year-long journey of hardship and cannibalism. In 1903 Niagara Falls was incorporated as a city in Ontario In 1926 the Italian-built airship Norge became the first vessel to fly over the North Pole. In 1941 Konrad Zuse presented the Z3, the world's first working programmable, fully automatic computer, in Berlin. In 1965 the Soviet spacecraft Luna 5 crashed on the Moon. In 1972 the album "Exile on Main St." by the Rolling Stones was released.



Today has been a pretty good day on the whole. "With a few exceptions."



I think I need to stop reading the news.



Meanwhile?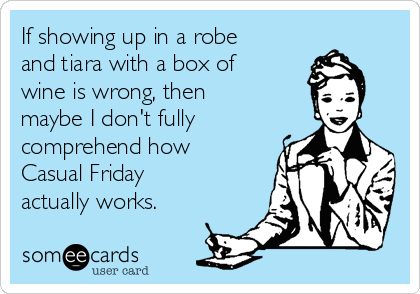 0 Comments

|

Add Comment

| Permalink | Friday, May 12, 2017

Friday's Eve




Just a quick time out as we all get our panties in a twist....








You may now return to your regularly schedule spazzing out.....
0 Comments

|

Add Comment

| Permalink | Thursday, May 11, 2017

where there is smoke....




Today 4th day of the 19th week, the 10th day of the 5th month, the 130th day of 2017, and:

Bike to School Day
Day of Vesak (Traditionally on the Full May Moon; varies per Buddist country)
Dia De La Madre
Donate a Day's Wages to Charity Day
Earliest possible day on which Pentecost, celebrated seven weeks after Easter Day, can fall. (Christianity)
Independence Day: Romania from the Ottoman Empire in 1877
National Clean Up Your Room Day
National Receptionist's Day
National Root Canal Day
National School Nurse Day
National Shrimp Day
National Small Business Day
National Third Shift Workers Day
Occupational Safety and Health Professionals Day
Pesach Sheni [observed the 14th of lyyar in the Hebrew Calendar]
Trust Your Intuition Day
World Lupus Day
ON THIS DAY: In 28 BC a sunspot was observed by Han dynasty astronomers during the reign of Emperor Cheng of Han, one of the earliest dated sunspot observations in China. In 1497 Amerigo Vespucci allegedly left Cádiz for his first voyage to the New World. In 1503 Christopher Columbus visited the Cayman Islands and names them Las Tortugas after the numerous turtles there. In 1824 the National Gallery in London opens to the public. In 1869 the First Transcontinental Railroad, linking the eastern and western United States, was completed at Promontory Summit, Utah with the golden spike. In 1872 Victoria Woodhull became the first woman nominated for President of the United States ((pretty interesting considering women couldn't vote at the time)). In 1876 the Centennial Exposition was opened in Philadelphia by US President Ulysses S Grant and Brazilian Emperor Dom Pedro II. In 1904 the Horch & Cir Motorwagenwerke AG was founded -- it would eventually become the Audi company. In 1908 Mother's Day was observed for the first time in the United States, in Grafton, West Virginia. In 1916, sailing in the lifeboat James Caird, Ernest Shackleton arrived at South Georgia after a journey of 800 nautical miles from Elephant Island. In 1954 Bill Haley & His Comets released "Rock Around the Clock", the first rock and roll record to reach number one on the Billboard charts. In 1960 the nuclear submarine USS Triton completed Operation Sandblast, the first underwater circumnavigation of the earth. In 1962 Marvel Comics published the first issue of The Incredible Hulk. In 1975 Sony introduced the Betamax videocassette recorder in Japan. In 2013 One World Trade Center became the tallest building in the Western Hemisphere.



I have spent the past couple of days trying in vain to ignore the political storm that is raging, trying not to read the folks who think the firing was justified, trying not to read the folks who think impeachment is nigh. Today, with the revelation that Comey had requested more funding and personnel for the FBI investigation of the Russian election meddling just before his termination by the White House [with the agreement of the Attorney General who supposedly has recused himself], I am done. Even if DJT is as pure as the driven snow [and yes I said that with a straight face] in this matter, he just made himself look as guilty as sin. Apparently the 45th President's disregard of history includes what happened to another embattled President some 44 years ago when he thought he was above the law.




IMNSHO: a special investigator that cannot be controlled by either Trump or Sessions is now required. Lets get to the bottom of this mess!

0 Comments

|

Add Comment

| Permalink | Wednesday, May 10, 2017

homebound




Today is the 2nd day of the 19th week , the 8th day of the 5th month, the 128th day of 2017 [with only 230 shopping days until Christmas], and:

Free Trade Day
Great Lakes Awareness Day
Iris Day
Mothers At The Wall Day
National Animal Disaster Preparedness Day
National Coconut Cream Pie Day
National Have a Coke Day – on this day in 1886 pharmacist John Pemberton first sold a carbonated beverage named "Coca-Cola" as a patent medicine.
National Meeting Planners Appreciation Day
National Student Nurses Day
National Women's Check-up Day
No Socks Day
Time of Remembrance and Reconciliation Day
Victory in Europe Day [VE Day]
World Ovarian Cancer Day
World Red Cross and Red Crescent Day
ON THIS DAY: In 453 BC the house of Zhao defeats the house of Zhi, ending the Battle of Jinyang, a military conflict between the elite families of the State of Jin. In 1541 Hernando de Soto reached the Mississippi River and named it Río de Espíritu Santo. In 1877, at Gilmore's Gardens in New York City, the first Westminster Kennel Club Dog Show opened. In 1906 American desperado Bill Miner holds up a CPR train, but gets only $15 and is captured a few days later; Canada's first train robbery is the subject of a film 'The Grey Fox'. In 1912 Paramount Pictures was founded. In 1944 the first "eye bank" was established in New York City. In 1970 the album "Let It Be" by the Beatles was released. In 1976 the rollercoaster The New Revolution, the first steel coaster with a vertical loop, opened at Six Flags Magic Mountain. In 1978 the first ascent of Mount Everest without supplemental oxygen, by Reinhold Messner and Peter Habeler, was completed. In 1980 the World Health Organization confirmed the eradication of smallpox. In 1987 the Royal Canadian Mint unveiled one-dollar coin to replace the paper dollar; made of nickel, copper and recycled tin, the "loonie" has a loon engraved on its rear side. In 2017 NASA Voyager is 19 hrs 05 mins 04 secs of light-travel time from Earth

Quote of the day:

"The more often we see the things around us - even the beautiful and wonderful things - the more they become invisible to us. That is why we often take for granted the beauty of this world: the flowers, the trees, the birds, the clouds - even those we love. Because we see things so often, we see them less and less."

~ Joseph B. Wirthlin, American businessman and religious leader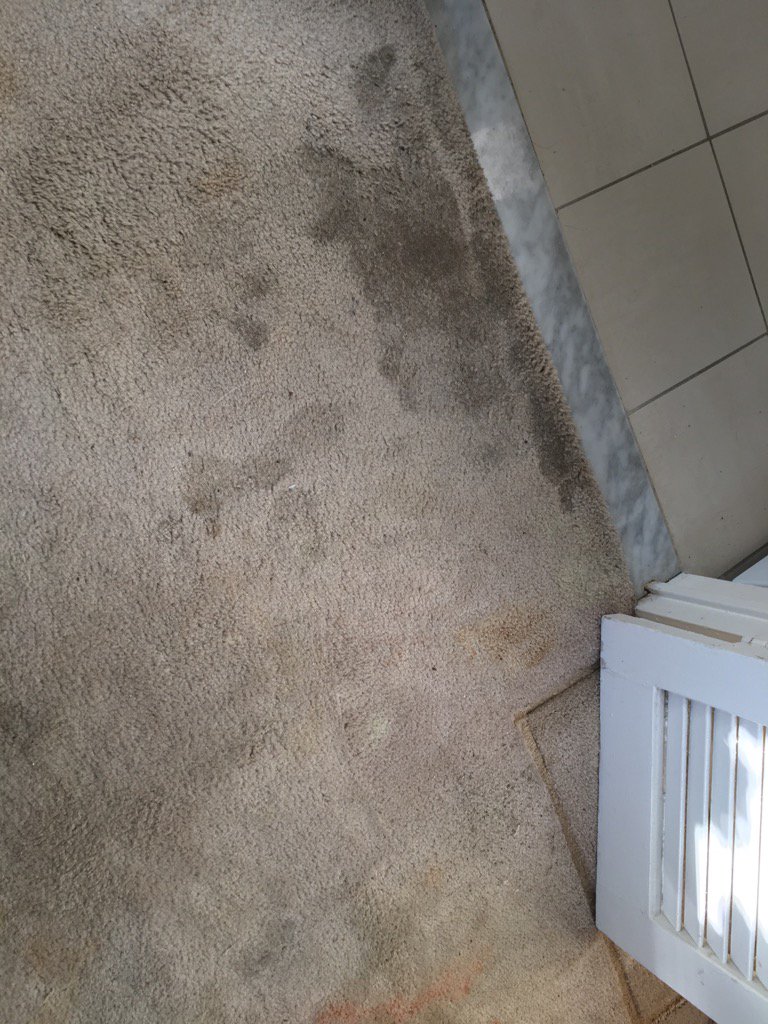 Out of the blue, I woke up on Thursday morning to a soaked carpet and no clue where the water was coming from – and that was the beginning of workmen tromping thru the apartment, of the place being torn apart – in the picture you can see the marks of one of the bookcases that I moved before maintenance arrived. The entire place is in disarray, not a single room has been spared as holes were knocked in the kitchen walls, the dishwasher pulled out and replaced with a dehumidifier, a double cabinet taken down. I stayed home despite the noise of the industrial drying fan, watching over the drying, emptying out the dehumidifier's catch basin, moving the cat's things into the bedroom so I could lock her out of harm's way. I took off from work for three days including today. I didn't go for the usual Saturday family time. In short, I have been in this apartment for five days straight, the longest period of time that I can remember not setting foot outside.

And I really didn't mind. I didn't even do that many chores, and the time passed all too quickly. You see, my 2nd Life – in world, games, books -- my mind has wandered. Good to know I can amuse myself when I retire!

0 Comments

|

Add Comment

| Permalink | Monday, May 8, 2017

the 3rd of May




Today is the 4th day of the 18th week, the 3rd day of the 5th month, the 123rd day of 2017, and:

Buddah Day (Celebration Date) Note: Historical date is always April 8
Garden Meditation Day
Great American Grump Out Day -- refrain from complaining about anything…"no grumping, no frowning, no grousing, complaining, punching, slapping, hitting or killing" for 24 hours ((I blew this one on the way to work – ah the joys of commuting))
International Day Against DRM
National Anxiety Disorders Day
National Day to Prevent Teen & Unplanned Pregnancy
National Lumpy Rug Day
National Raspberry Popover Day
National Specially-abled Pets Day
National Textiles Day
National Two Different Colored Shoes Day ((not celebrating this one today either))
Paranormal Day
Public Radio Day
SAN Architect Day
Sun Day -- designated by US President Jimmy Carter, specifically devoted to advocacy for solar power
Wordsmith Day
World Press Freedom Day
NOTE: For the Goya painting, see The Third of May 1808

Quote of the day:

"There are two great days in a person's life - the day we are born and the day we discover why."

~ William Barclay

ON THIS DAY: In 752 Mayan king Bird Jaguar IV of Yaxchilan in modern-day Chiapas, Mexico assumed the throne. In 1715 a total solar eclipse was visible across northern Europe, and northern Asia, as predicted by Edmond Halley to within 4 minutes accuracy. In 1802 – Washington DC was incorporated as a city. In 1913 Raja Harishchandra, the first full-length Indian feature film, was released, marking the beginning of the Indian film industry. In 1937 Gone with the Wind, a novel by Margaret Mitchell, won the Pulitzer Prize for Fiction. In 1960 the musical "The Fantasticks" opened off-Broadway, beginning a record run of nearly 42 years. In 1978 the first unsolicited bulk commercial email (which would later become known as "spam") was sent by a Digital Equipment Corporation marketing representative to every ARPANET address on the west coast of the United States. In2000 the sport of geocaching began with the first cache placed and the coordinates from a GPS posted on Usenet.

Today while I was sitting in the living room, I glanced over and then I looked, really looked at my shelf and the picture of us – Frank, my daughter and I – in the Magic Kingdom, framed by a special fireworks Disney frame with the year 2004 emblazoned upon it. We three are standing there, Tinkerbell perched in my and my daughter's hands and we are both beaming, Frank squinting slightly despite his sunglasses staring at the camera with his arms around both of us, Main Street activity and the castle behind us. I get up and walk over, picking up the picture, pushing the button that makes the fireworks glitter and just stare down, watching the play of colors around the frame. It is one of the last pictures taken of Frank and that little snippet of time frozen by the click of a camera shutter shows no indication that one month he would be gone. Tears well up as my throat tightens, overwhelmed by the thought of how much different life was thirteen years ago – I was married, on a career track to SVP with The Washington Savings Bank, driving a car my husband had picked out [Frank always got the new car] and living in Randallstown. Now I am widowed, have a job in a very small office [haven't picked up an organizational development or management book in years], driving the first car I bought alone since I was 18, living in an apartment on the 20th floor near DC, and I am older than Frank was in that picture. Not only are my external circumstances vastly different, but I feel internally that I am a different person – I dress differently, I color my hair and keep it short, I take many more medications, I do not enjoy the same activities. Is that a result of the way my world shifted around me or the choices I made? I don't know….and it bothers me a bit that I don't. Would I go back to 2004 if I could step back into that picture, smile at the photographer and turn away to walk down Main Street? That is a tempting idea; I hesitate looking at Frank, missing him, but I think not. I put down the picture and turn away .




It is a lovely spring day today – brilliant sunshine, low humidity, temps right around 70 with a light breeze. The kind of day that makes you want to be outside even if you aren't an outdoorsy type. Hereabouts we tend to go from damp and chilly straight into hazy hot humid weather, so it is nice to have at least one day of spring!

0 Comments

|

Add Comment

| Permalink | Wednesday, May 3, 2017

the ship of state




Today is the 3rd day of the 18th week, the 2nd day of the 5th month, the 122nd day of 2017, and:

Baby Day
Brothers and Sisters Day
Childhood Depression Awareness Day
International Scurvy Awareness Day
National Concert Day
National Fire Day
National Play Your Ukulele Day
National Teacher Day
National Truffle Day
Poem on Your Pillow Day
Roberts Rule of Order Day
Take a Baby to Lunch Day
World Asthma Day
World Tuna Day
ON THIS DAY: In 1194 King Richard I of England gave Portsmouth (a port city in Hampshire, England) its first Royal Charter. In 1611 the King James Version of the Bible was published for the first time in London, England, by printer Robert Barker. In 1670 King Charles II of England granted a permanent charter to the Hudson's Bay Company to open up the fur trade in North America. In 1829 after anchoring nearby, Captain Charles Fremantle of HMS Challenger, declared the Swan River Colony a British colony in Australia. In 1939 New York Yankees first baseman Lou Gehrig's streak of 2,130 consecutive games played came to an end when the ailing slugger removed himself from the lineup. In 1941 General Mills began shipping a new cereal called "Cheerioats" to six test markets. (The cereal was later renamed "Cheerios.") In 1952 the world's first jet airliner, the De Havilland Comet 1, made its maiden flight from London to Johannesburg. In 1955 Tennessee Williams won the Pulitzer Prize for Drama for Cat on a Hot Tin Roof. In 2000 President Bill Clinton announced that accurate GPS access would no longer be restricted to the United States military. In 2012 a pastel version of The Scream, by Norwegian painter Edvard Munch, sold for $120 million in a New York City auction, setting a new world record for a work of art at auction.



So it would appear from his tweets that our 45th President has discovered the main difference between being the President of a company and the President of a country.

As the President [and/or CEO] of his companies, his job is two-fold – set the agenda/course of the company [objectives] and represent them in the marketplace [branding]. To accomplish his objectives, all he has to do is tell his senior management what he wants done and when it should be completed – it is their job to flesh out his decree and come up with the strategy for implementation. He sets the pace, the agenda and the priorities. If his senior management team doesn't accomplish what he wants when he wants it done, they get fired and replaced while he goes about being the "face" of the organization to the press and the consumers/customers.

Contrast this with the expectations of the President of a country – he has limited power, needs to provide precise details of his plans, and has to build consensus amongst fractious groups with their own agendas and priorities. We learned some forty years ago when Jimmy Carter was President that the United States Government [and I suspect any government] cannot be run like a business because it takes a completely different skill set. Carter was an intelligent man and a good business leader, but he was weak and ineffectual in the Oval Office. Now we have Trump in there and he is learning the exact same lesson in his first 100 days – unlike Picard, you cannot just say "make it so" and something happens. The same negotiating and organizational skills that made Carter and Trump successful in the executive suite are just not translating to the international stage. The difference between Carter and Trump is that the former seemed less flamboyant and more likable while the latter is very much more contentious and controversial.

If you look at the way that DJT is handling himself in office, you can clearly see that his behavior - the flamboyant remarks, the trips for golfing, the nepotism, the exercise of privilege -- is totally consistent with what many owners of large businesses . And I think he has brought us to a crossroads where we must choose: Do we express extreme frustration about the "swamp" by starting to restructure all of the executive, legislative and judicial branches to reflect the personalities and agendas of the sitting Presidents in the name of "national security" and "getting things done"? Or do we trust the Government to actually function? Do we even agree what the purpose of the federal government is anymore? Capitalism VS Citizens would seem to be our choice, although I don't quite understand why we have to do either/or and cannot have both….




0 Comments

|

Add Comment

| Permalink | Tuesday, May 2, 2017

the merrie month of May




Today is the 2nd day of the 18th week, the 1st day of the 5th month, the 121st day of 2017, and:

Batman Day
Beltane
Couple Appreciation Day
CSS Reboot DAy
Executive Coaching Day
Frequent Flyer Day
Global Love Day
International Workers' Day -- commemorating the Haymarket affair, which took place in Chicago, in the US, in 1886.and marked with celebrations, protests, strikes and commemorations around the world.
Keep Kids Alive Drive 25 Day
Law Day
Lemonade Day
Lei Day
Loyalty Day -- first observed in 1921 as Americanization Day to counteract the influence of communists; in 1958 Congress declared it a national holiday as "the reaffirmation of loyalty to the United States and for the recognition of the heritage of American freedom". and every President is supposed to issue a proclamation about celebrating it
Melanoma Monday
Mother Goose Day
National Bubba Day
National Chocolate Parfait Day
National Library Legislative Day
National Purebred Dog Day
New Homeowners Day
Phone in Sick Day
Samhain (Celtic neopagans and Wiccans in the Southern Hemisphere)
Save the Rhino Day
School Principals' Day
Silver Star Service Banner Day
Stepmother's Day
Worthy Wage Day
ON THIS DAY: In 475 BC Roman consul Publius Valerius Poplicola celebrated a Roman triumph for his victory over Veii and the Sabines. In 880 the Nea Ekklesia was inaugurated in Constantinople, setting the model for all later cross-in-square Orthodox churches. In 1753 The Species Plantarum by Linnaeus was published -- the formal start date of plant taxonomy adopted by the International Code of Botanical Nomenclature. In 1759 Josiah Wedgwood founded the Wedgwood pottery company in Great Britain. In 1786, in Vienna Austria, Mozart's opera The Marriage of Figaro was performed for the first time ((no word if there were wascally wabbits involved)). In 1840 the Penny Black, the first official adhesive postage stamp, was issued in the United Kingdom. In 1844 the Hong Kong Police Force, the world's second modern police force and Asia's first, was established. In 1851 Queen Victoria opened The Great Exhibition at The Crystal Palace in London. In 1869 the Folies Bergère opened in Paris. In 1893 the World's Columbian Exposition opened in Chicago. In 1894 Coxey's Army, the first significant American protest march, arrived in Washington DC. In 1930 the dwarf planet Pluto was officially named. In 1931 the Empire State Building was dedicated in New York City. In 1941 the Orson Welles film "Citizen Kane" premiered in New York. In 1956 the polio vaccine developed by Jonas Salk was made available to the public, and a doctor in Japan reported an "epidemic of an unknown disease of the central nervous system", marking the official discovery of Minamata disease. In 1962 the first Target discount store opened in Roseville, Minnesota. In 1978 Japan's Naomi Uemura, travelling by dog sled, became the first person to reach the North Pole alone. In 1989, the Disney-MGM Studios opened in Orlando Florida In 1999 the body of British climber George Mallory was found on Mount Everest, 75 years after his disappearance in 1924. In 1999 SpongeBob SquarePants premiered on Nickelodeon after the 1999 Kids' Choice Awards.



Ah May Day – memories from elementary school of the Maypole, learning dances to perform, winning goldfish in little plastic bags, getting the first sunburn of the year….. Actually Play Day wasn't always on the 1st, and we didn't have it every year, but that is the first thing I think of on this date – we were so happy to have the day in the sun and to be out of the classrooms that were getting so stuffy that time of year. And so many goldfish that you won by throwing a ping pong ball in their cup. Poor little fish that didn't last past a week if they made it home at all and then got flushed down the toilet, my mother rolling her eyes and grumbling each and every time one came home….




0 Comments

|

Add Comment

| Permalink | Monday, May 1, 2017

and the 4th month is gone




At last I have found it -- the source of the quote that I have been using for years and years about why I will never be "old":




I will never be an old man.

To me, old age is always 15 years older than I am.



~ Bernard M. Baruch [1870 - 1965] an American financier, stock investor, philanthropist, statesman, and political consultant




0 Comments

|

Add Comment

| Permalink | Sunday, April 30, 2017

the last business day of April




Today is the 6th day of the 17th week, the 28th day of the 4th month, the 118th day of 2017 [with 240 shopping days until Christmas], and:

Biological Clock Day
Brave Hearts Day ((for kids and their families facing pediatric cancer, not anything to do with a Mel Gibson movie))
Childcare Professionals Day
Day of Dialogue – well played Heineken
Great Poetry Reading Day – interestingly I am not sure whether it is great poetry being celebrated or the ability to read it very well….
National Arbor Day ((some of us remember this as Johnny Appleseed day))
National Blueberry Pie Day
National Cubicle Day – supposedly a day to individualize your workstation
National Hairball Awareness Day – did you know that some humans eat hair and have this problem?
National Kiss Your Mate Day
National Superhero Day
National Teach Your Children To Save Day
Undiagnosed Children's Awareness Day
Workers' Memorial Day
World Day for Safety and Health at Work
ON THIS DAY: In 224 Ardashir I defeated and killed Artabanus V at the Battle of Hormozdgān, effectively ending the Parthian Empire. In 1253 Nichiren, a Japanese Buddhist monk, propounded Namu Myōhō Renge Kyō for the very first time and declared it to be the essence of Buddhism, in effect founding Nichiren Buddhism. In 1788 Maryland became the seventh state to ratify the United States Constitution. In 1789 Lieutenant William Bligh and 18 sailors were set adrift and the rebel crew returned to Tahiti briefly and then set sail for Pitcairn Island ((FYI, like the Titanic, Mutiny on the Bounty is not just a book or movie)). In 1869 Chinese and Irish laborers for the Central Pacific Railroad working on the First Transcontinental Railroad laid ten miles of track in one day, a feat which has never been matched. In 1930 the Independence Producers hosted the first night game in the history of Organized Baseball in Independence, Kansas. In 1932 a vaccine for yellow fever was announced for use on humans. In 1947 Thor Heyerdahl and five crew mates set out from Peru on the Kon-Tiki to prove that Peruvian natives could have settled Polynesia. In 1948 Igor Stravinsky conducted the premier of his American ballet, Orpheus, in New York City at New York City Center. In 1977 the Budapest Treaty on the International Recognition of the Deposit of Microorganisms for the Purposes of Patent Procedure was signed. In 2001 Dennis Tito, aged 60 and a former NASA employee, became the first paying passenger to go to outer space -- an eight-day holiday aboard the International Space Station for which he paid $20,000,000.



Today started out well. It is Friday. I have an appointment for a cut & color this evening. When I closed up the windows and blinds to keep the place coolish, I turned on the A/C switch because they had said they were turning on the chiller today, and cool air came out! The sun was out and for the first time this year, I walked outside without a jacket or sweater. I felt good in what I was wearing [thank you LuLaRue] and was ridiculously pleased that I could rock a size small [caveat about the Irmas' big fit inserted here]. In conversation with a coworker on the topic of retirement, he made the comment that "oh you do have a plan then" and told me I was not "old" although I was pushing "senior". And then as I was sitting at my desk reading a sad story, a wave of melancholy washed over me.








I was able to shake it off and recover this time, but it was a reminder that I feel vulnerable to negativity and that I need to watch where my thoughts wander….

0 Comments

|

Add Comment

| Permalink | Friday, April 28, 2017

the last Thursday this month




Today is the 5th day of the 17th week, the 27th day of the 4th month, the 117th day of 2017, and:

Babe Ruth Day -- in 1947 it was held at Yankee Stadium to honor the ailing baseball star
Independence Day: Togo from France in 1960; Sierra Leone from United Kingdom in 1961
International Girls in Information and Telecommunication Technologies Day
Matanzas Mule Day
Morse Code Day
National Prime Rib Day
National Tell a Story Day
Pay it Forward Day
Poem in Your Pocket Day
Take Our Daughters and Sons to Work Day
Thank You Thursday
ON THIS DAY: In 33 BC Lucius Marcius Philippus, step-brother to the future emperor Augustus, celebrated a triumph for his victories while serving as governor in one of the provinces of Hispania. In 1667 John Milton, blind and impoverished, sold the copyright of Paradise Lost for £10 to publisher Samuel Simmons. In 1865 the New York State Senate created Cornell University as the state's land grant institution. In 1967 Expo 67 officially opened in Montreal, Quebec, Canada with a large opening ceremony broadcast around the world [there hasn't been a World's Fair in North America since 1986 in Vancouver but the last one was in Milan Italy in 2015]. In 1981 Xerox PARC introduced the computer mouse. In 1972 Apollo 16 returned to Earth after a manned voyage to the moon.

Do you dream?

Okay maybe that isn't the right question as studies show that we all dream and if we don't there are serious psychological repercussions from dream deprivation Interestingly, the fact that most of us come clawing out of sleep with the ringing of the alarm clock is one of the things cited for causing a sleep deficit – but I don't know any boss that will let you stroll into work when you wake up naturally, do you?




No I guess what I was wondering about is whether or not you remember your dreams after you wake up. There are all kinds of tips to do this, but I have tried them all and I only remember shreds of images that quickly fade away as the day takes ahold of my mind. All that I am left with is the vague impression of water and doing stuff, most of the time with folks that I don't know in RL although I know them in the dream [sometimes intimately]. Also there is always music – yup my dream life has a very active soundtrack that varies according to the story line. Since there usually seems to be an actual story, I am very curious about what has been called lucid dreaming in which you not only remember what you dreamt but you are aware you are dreaming when you are doing it. The only times I knew I was dreaming while in a dream I was struggling unsuccessfully to wake up from a nightmare – I remember those times vividly. One thing that I have never ever done in my dreams is fly, even though that is a type of lucid dream that is apparently quite common. Somewhere in my younger years, I started to, and dreamt that I was grounded. A vague mysterious mystical figure [later named by the Ouija board as Kyo] told me that he would make a deal with me – he showed me a door in my head that was slightly ajar, with a very lurid light and a loud cacophony pouring out of it, told me that what was there could harm me, and offered to stand guard there if I gave up flying in my dreams. I agreed, and I have never flown again. I had another chance to fly years later, and as soon as I lifted, Kyo was there, asking if I wanted to renegotiate – but after one look at that door, I stayed earthbound. I have, incidentally, tried to just summon Kyo and chat with him as I got older to no avail – apparently that choice was irrevocable




Stephen King once said that he got all of his ideas for stories from his dreams. As much as I want to be a writer, and as curious as I am about the stories I watch or live each night, I don't think I would want his dreams.....
0 Comments

|

Add Comment

| Permalink | Thursday, April 27, 2017

the last Wednesday in April




Today is the 4th day of the 17th week, the 26th day of the 4th month, the 116th day of 2017, and:

Administrative Professionals Day
Audubon Day
Denim Day
Get Organized Day
Hug a Friend Day
Hug an Australian Day
International Guide Dog Day
International Noise Awareness Day
Lesbian Visibility Day
National Golf Day
National Help a Horse Day
National Kids and Pets Day
National Pretzel Day
National Richter Scale Day
National Static Cling Day
Old Permic Alphabet Day
World Intellectual Property day
World Stationary Day
Today is the latest day on which Easter Monday can fall, while March 23 is the earliest.

ON THIS DAY: In 1336 Francesco Petrarca (Petrarch) ascended Mont Ventoux. In 1564 William Shakespeare was baptized in Stratford-upon-Avon, Warwickshire, England (his date of actual birth is unknown). In 1803 thousands of meteor fragments fell from the skies of L'Aigle, France; the event convinced European scientists that meteors exist. In 1956 the SS Ideal X, the world's first successful container ship, sailed from Port Newark, New Jersey for Houston, Texas. In 1958 the B&O Railroad's Royal Blue from Washington DC to New York City, the first US passenger train to use electric locomotives, made its final run after 68 years. In 1962 NASA's Ranger 4 spacecraft, the first US rocket to reach the Moon, crashes into the Moon and is too damaged to send back pictures. In 1981 Dr. Michael R. Harrison of the University of California, San Francisco Medical Center performed the world's first human open fetal surgery. In 1986 the world's worst nuclear accident occurred at the Chernobyl plant in the Soviet Union -- an explosion and fire in the No. 4 reactor sent radioactivity into the atmosphere; at least 31 Soviets died immediately

Quote of the day:
"I believe that imagination is stronger than knowledge. That myth is more potent than history. That dreams are more powerful than facts. That hope always triumphs over experience. That laughter is the only cure for grief. And I believe that love is stronger than death."
~ Robert Fulghum, American author and Unitarian Universalist minister





So, in the office these days a question that is being asked a lot is "what is the procedure for ______ ?" While I can answer that question readily, when asked where it is in writing, I have been referring folks to the voluminous manual that was done years ago. Bossman and I have talked about updating this tomb and I have taken a couple of swings at it, but I just plain do not like "manuals" that get things written in stone, preferring to rely on individual pages saved in our file folders that address specific issues as they come up. I feel this approach promotes fluidity and agility as opposed to those old three-ring manuals we used to have. The other support person in the office feels that having a manual is important for continuity It is an old argument – OTOH, it is important to have tacit knowledge captured, especially in support positions, so that business activities can proceed without a hitch despite personnel changes. OTOH, there isn't a manual in the world that enables a person to read it and be able to do a job. If there was? Why would KSA be a marketable asset? Bottom line was a compromise – I'm going to continue my documentation but I'll start writing more things down as I am doing various tasks [basic Knowledge Management 101], and someone else has offered to cut and paste into the "Procedures Manual" and provide updates as needed when I change the approach to address individual circumstances. I even agreed to do it in WORD rather than EXCEL

0 Comments

|

Add Comment

| Permalink | Wednesday, April 26, 2017

forever blooming




Today is the 3rd day of the 17th week, the 25th day of the 4th month, the 115th day of 2017 [there are only 243 shopping days until Christmas], and:

DNA Day – in 1953 Francis Crick and James Watson published "Molecular Structure of Nucleic Acids: A Structure for Deoxyribose Nucleic Acid" describing the double helix structure of DNA.
Hairstylists Appreciation Day
International Marconi Day -- a 24-hour amateur radio event that is held annually to celebrate the birth of Marconi in 1874.
License Plates Day – in 1901 New York became the first US state to require automobile license plates.
Malaria Awareness Day
National Crayola Day – National Crayon Day is March 31st . The company began when cousins Edwin Binney and C. Harold Smith took over Edwin's father's pigment business in 1885. The first box of Crayola crayons rolled off the assembly line in 1903, a box of eight crayons sold for 5 cents.
National Mani-Pedi Day
National Plumber's or Hug A Plumber Day
National Telephone Day
Parental Alienation [or Hostile Aggressive Parenting] Awareness Day
Red Hat Society Day
School Bus Driver's Day
World Malaria Day
World Penguin Day




ON THIS DAY: In 404 BC Lysander's Spartan armies defeated the Athenians and the Peloponnesian War ended. In 1829 Charles Fremantle arrived in HMS Challenger off the coast of modern-day Western Australia prior to declaring the Swan River Colony for the United Kingdom. In 1847 the last survivors of the Donner Party were out of the wilderness. In 1858 the first wave of at least 30,000 gold-seekers reach BC from California to join the Fraser River gold rush; workings from Hope, BC to just north of Lillooet, BC. In 1859 British and French engineers broke ground for the Suez Canal. In 1933 both the US and Canada drop the Gold Standard as a basis for a currency price; countries decide to inflate currency to stimulate the economy and fight the Depression. In 1954 the first practical solar cell was publicly demonstrated by Bell Telephone Laboratories. In 1959 the Saint Lawrence Seaway, linking the North American Great Lakes and the Atlantic Ocean, officially opened to shipping. In 1960 the US Navy submarine USS Triton completed the first submerged circumnavigation of the globe. In 1961 Robert Noyce was granted a patent for an integrated circuit. In 1972 the Polaroid Corp. introduced its SX-70 folding camera, which ejected self-developing photographs. In 1983 Pioneer 10 traveled beyond Pluto's orbit. In 2015 riots broke out in Baltimore, Maryland following the death of Freddie Gray in police custody.



As I drove to work today on this fourth gloomy gray and damp day, I was struck by how bright everything looked! Most of the trees have leaves, sporting different shades of green, and the azaleas are in full bloom. I always think about Grandmom Hughes when I see the azaleas – she loved those bushes. Their house sat on a large lot with woods on the one side and the back and well back from the road, and she had azaleas outlining the entire property, a line marching next to the driveway and surrounded the house with them as well. In the spring the profusion of flowers lasted a long time because thru the years, she had moved the bushes so that there was a wonderful balance of color and bloom time. Yup, I said "moved the bushes". As easily as arranging furniture, Grandmom [who could make anything grow anywhere] would dig up a huge bush, and trundle to where she wanted to. She was always moving some who did not meet her standards to the back next to the woods where they could rest and starting new bushes simple by weighing a branch down with a brink until it rooted.








A couple of years ago I was on that side of town when the azaleas were blooming and thought I would drive by and take a picture to show the family. To my absolute horror, the new owners had uprooted and discarded every single flowering bush on the property – there was not a flower to be seen. I turned and drove back home in tears and mourning until I realized that in our hearts they will bloom forever….

0 Comments

|

Add Comment

| Permalink | Tuesday, April 25, 2017

having a choice




Today is the 2nd day of the 17th week, the 24th day of the 4th month, the 114th day of 2017, and:

Armenian Genocide Remembrance Day – marking the day in 1915 and the arrest of 250 Armenian intellectuals and community leaders in Istanbul
International Sauvignon Blanc Day
National Pigs-in-a-Blanket Day
National Teach Your Children to Save Day
New Kids on the Block Day
World Day for Laboratory Animals
World Meningitis Day
Yom HaShoah ends at sundown
ON THIS DAY: In 1479 BC Thutmose III ascended to the throne of Egypt, although power effectively shifted to Hatshepsut (according to the Low Chronology of the 18th dynasty). In 1184 BC Troy fell (traditional date). In 1704 the first regular newspaper in British Colonial America, The Boston News-Letter, was published. In 1792 the French national anthem, "La Marseillaise," was composed by Capt. Claude Joseph Rouget de Lisle. In 1800 the United States Library of Congress was established when President John Adams signed legislation to appropriate $5,000 [that would be about $93,448 in today's dollars] to purchase "such books as may be necessary for the use of Congress". In 1885 American sharpshooter Annie Oakley was hired by Nate Salsbury to be a part of Buffalo Bill's Wild West. In 1895 Joshua Slocum, the first person to sail single-handedly around the world, set sail from Boston, Massachusetts aboard the sloop "Spray". In 1914 the Franck–Hertz experiment, a pillar of quantum mechanics, was presented to the German Physical Society. In 1922 the first segment of the Imperial Wireless Chain providing wireless telegraphy between Leafield in Oxfordshire, England, and Cairo, Egypt, started operations. In 1923 in Vienna, the paper Das Ich und das Es (The Ego and the Id, which outlined Freud's theories of the id, ego, and super-ego) by Sigmund Freud was published. In 1928 the Supreme Court of Canada ruled that the words 'qualified persons' in Section 24 of the BNA Act do not apply to women, that 'by the Common Law of England, women were under a legal incapacity to hold public office'. In 1952 Vancouver actor Raymond Burr made his TV acting debut on the Gruen Guild Playhouse In 1967 Cosmonaut Vladimir Komarov died in Soyuz 1 when its parachute failed to open -- the first human to die during a space mission. In 1962 the Massachusetts Institute of Technology achieved the first satellite relay of a television signal. In 1990 the Hubble Space Telescope was launched from the Space Shuttle Discovery.

Retirement is something that I think about rather often since I have now officially worked longer than any of my friends or family. Interestingly enough, it is a rather recent phenomena and something that really wasn't very common until our grandparents' generation. Certainly retirement is a feature of the industrial revolution that took work out of the home – the first known suggestion of taking care of seniors with pensions after their working life came in around 1881and nothing was done in the US until later. I found it rather telling that the age of 65 was set for retirement because it wasn't expected that many folks would live past that, so there was still an assumption that workers would work until they were no longer able to do so rather than our current concept of retiring – getting out of the way of the younger workers and enjoying "golden years".

In my own family, the men did die early – my maternal grandfather was off work sick for only a year before dying, my paternal grandfather enjoyed a couple of years of fishing before he had a fatal heart attack, my father succumbed to lung cancer before retiring, and while my husband had retired from the Police Dept, he was working part-time when he died. The women fared a little better. Grandmom Riley was a stay-at-home widow who did housework until the end, so while she never actually "retired" she never had to get out and about either. Grandmom Hughes retired from nursing and had a couple of really good years before she died. My mother retired at 65 and enjoyed her retirement for the most part -- she had to be very careful about her money, but she stayed very active for 15 years or so [until the dementia set in] by doing crafts, going on day trips, even taking community college courses, and teaching herself to draw.

Now my financial advisor told me a couple of years back that if I scrimped and saved [IE no trips, moved into cheaper housing, and kept expenses at a bare minimum] I could retire at 72, but he admitted I would have to continue scrimping and saving.to get by. At that point I decided that I would keep working – but sometimes I have to remind myself that being in the office every day is a choice that I am making ….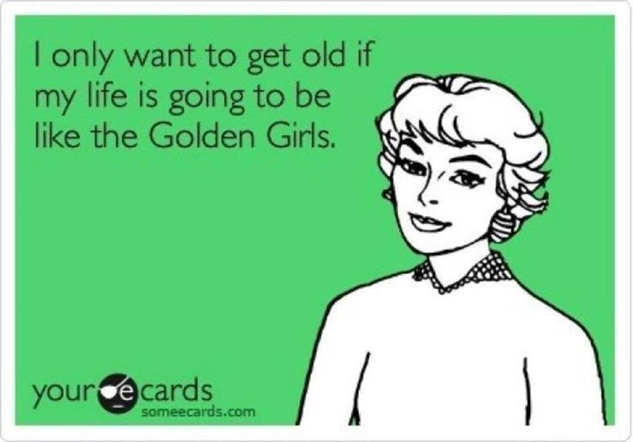 IT's good to have a choice, neh?
0 Comments

|

Add Comment

| Permalink | Monday, April 24, 2017

I can haz purpose now?




Today is the 6th day of the 16th week, the 21st day of the 4th month, the 111th day of 2017, and:

Big Word Day – when "bigly" will just not do, check out http://www.bigwords.com/bigwords/
Bulldogs are Beautiful Day
Grounation Day -- an important Rastafari holy day
Keep Off the Grass Day
Kindergarten Day
LGBT National Day of Silence
National Chocolate-Covered Cashews Day
National Donate Life (Blue and Green) Day
National Pro-Life T-Shirt Day
National Surprise Drug Test Day (Follows National Pot Smokers Day 4/20)
National Tea Day
National Yellow Bat Day
Queen's Birthday – Elizabeth's actual natal day
San Jacinto Day -- commemorating Texas winning its independence from Mexico 181 years ago at the decisive Battle of San Jacinto
Thank You for Libraries Day
Tuna Rights Day
World Creativity and Innovation Day
ON THIS DAY: In 753 BC Romulus founded Rome (traditional date). In 900 in the earliest known written document found in what is now the Philippines) the Commander-in-Chief of the Kingdom of Tondo, as represented by the Honourable Jayadewa, Lord Minister of Pailah, pardoned from all debt the Honourable Namwaran and his relations. In 1664 the Governor of New France [later Québec] banned the littering of streets with 'straw, manure or anything else'; First hygiene regulations in New France. In 1649 the Maryland Toleration Act, which provided for freedom of worship for all Christians, was passed by the Maryland assembly. In 1782 the city of Rattanakosin, now known internationally as Bangkok, was founded on the eastern bank of the Chao Phraya River by King Buddha Yodfa Chulaloke. In 1785 Trial by Jury began in Canada with the adoption of British common law. In 1908 Frederick Cook claimed to have reached the North Pole on this date, ahead of US Admiral Peary his claim was rejected in 1909 and it is still a controversy, although in actual fact neither reached the actual Pole In 1910 Mark Twain died at age 74. In 1934 the "Surgeon's Photograph", the most famous photo allegedly showing the Loch Ness Monster, was published in the Daily Mail (in 1999, it is revealed to be a hoax). In 1952 Secretary's Day (now Administrative Professionals' Day) was first celebrated. In 1960 Brazil inaugurated its new capital, Brasilia, transferring the seat of national government from Rio de Janeiro. In 1962 the Seattle World's Fair (Century 21 Exposition) opened -- the first World's Fair in the United States since World War II. In 1964 a Transit-5bn satellite failed to reach orbit after launch; as it re-enters the atmosphere, 2.1 pounds (0.95 kg) of radioactive plutonium in its SNAP RTG power source was widely dispersed. In 1965 the 1964–1965 New York World's Fair opened for its second and final season. In 1977 the musical "Annie," based on the comic strip "Little Orphan Annie," opened on Broadway. In 1980 Rosie Ruiz, the first woman to cross the finish line at the Boston Marathon, was disqualified when officials discovered she had jumped into the race about a mile from the finish. In 1982 Rollie Fingers of the Milwaukee Brewers became the first pitcher to record 300 saves. In 1992 the first discoveries of extrasolar planets were announced by astronomers Aleksander Wolszczan and Dale Frail -- two planets orbiting the pulsar PSR 1257+12.

There are two kinds of people….

Yeah I just went there despite the fact that it made me roll my eyes and chuckle.

How about if I reword it slightly. There are those who believe that the universe [or fate or a deity] is actually is taking care of you, that things happen for a reason. They tend to talk about things like karma, the power of grace and prayer, the Law of Attraction, and positive energy or thinking.




And then there are those who believe the universe doesn't "care" one way or the other because you are too insignificant to even register and things just happen.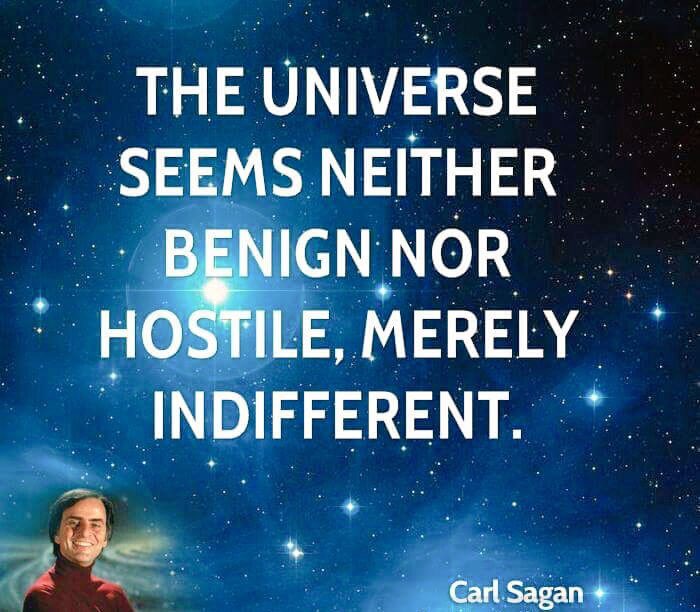 I bounce between but oh how I wistfully yearn to believe that there is a grand design and I have a purpose within it! I'm not sure if that makes me narcissistic or not….






These are not comfortable thoughts....
0 Comments

|

Add Comment

| Permalink | Friday, April 21, 2017

THURSDAY IN THE OCTAVE OF EASTER




Today is the 5th day of the 16th week, the 20th day of the 4th month, the 110th day of 2017, and:

Chinese Language Day
Get to Know Your Customer Day (the 3rd Thursday of Each Quarter)
International Cli-Fi Day ((a new literary genre - or a subset of science fiction - that focuses on the consequences of environmental issues, was originally part of Earth Day but became fixed on April 20th))
International Pizza Cake Day
Lima Bean Respect Day
National Ask an Atheist Day
National Cheddar Fries Day
National DARE (Drug Abuse Resistance Education )Day ((hence the announcements today about funding research on the "opiate epidemic"))
National High Five Day
National Look Alike Day
National Pineapple Upside-down Cake Day
Volunteer Recognition Day
According to Wikipedia, this date is slightly more likely to fall on a Monday, Wednesday or Friday (58 in 400 years each) than on Saturday or Sunday (57), and slightly less likely to occur on a Tuesday or Thursday (56).



ON THIS DAY: In 1303 the Sapienza University of Rome was instituted by Pope Boniface VIII. In 1534 Jacques Cartier began his first voyage to what is today the east coast of Canada, the island of Newfoundland and Labrador. In 1535 the sun dog phenomenon was observed over Stockholm and depicted in the famous painting Vädersolstavlan. In 1657 freedom of religion was granted to the Jews of New Amsterdam (later New York City). In 1818 the case of Ashford v Thornton ended, with Abraham Thornton allowed to go free rather than face a retrial for murder, after his demand for trial by battle was upheld. In 1826 Major Gordon Laing became the first non-Muslim to enter Timbuktu and in 1828 René Caillié became the second non-Muslim to enter and the first to return from Timbuktu. In 1836 a company to build a Niagara River suspension bridge was incorporated in Toronto, Ontario. In 1862 Louis Pasteur and Claude Bernard completed the experiment falsifying the theory of spontaneous generation. In 1865 Astronomer Angelo Secchi demonstrated the Secchi disk, which measures water clarity, aboard Pope Pius IX's yacht, the L'Immaculata Concezion. In 1884 Pope Leo XIII published the encyclical Humanum genus which condemned the secret society of Freemasons and outlined a plan of action to counter their influence. In 1902 Pierre and Marie Curie isolated and refined radium chloride. In 1908 opening day of competition in the New South Wales Rugby League. In 1912 opening day for baseball's Tiger Stadium in Detroit, and Fenway Park in Boston. In 1916 the Chicago Cubs played their first game at Weeghman Park (currently Wrigley Field), defeating the Cincinnati Reds 7–6 in 11 innings. In 1972 Apollo 16, commanded by John Young, landed on the moon.



Quote of the day:

"Choose your corner, pick away at it carefully, intensely and to the best of your ability and that way you might change the world."

~ Charles Eames, designer



This Friday's Eve has been one of those days when the evils of multi-tasking are readily apparent. My mind is flitting from one thing to another [and not always thinking about work], tasks are popping up that need to be dealt with, and there really doesn't seem to be a rhyme or reason to the day. Times like this I envy those working with their hands who at the end of the day can put down their tools, step back and see what they have done – built or fixed or cleaned or created something that they can view with a proprietary sense of accomplishment…








As for me? Apparently after over 6 ½ decades, I still have to be reminded that your good intentions are totally irrelevant, it is their perception that takes the day.








Becoming a mute might be the only answer!

0 Comments

|

Add Comment

| Permalink | Thursday, April 20, 2017

just another day after Tax Day




Today is the 4th day of the 16th week, the 19th day of the 4th month, the 109th day of 2017, and:

Bicycle Day
Congenital Diaphragmatic Hernia Action Day
Education & Sharing Day
Humorous Day
John Parker Day – the quintessential Minuteman, John Parker was an American farmer and mechanic who commanded the Massachusetts militia at Lexington during the Battle of Lexington and Concord on this day in 1775 who told his troops "Stand your ground. Don't fire unless fired upon, but if they mean to have a war, let it begin here."
National Amaretto Day
National Garlic Day
National Hanging Out Day
National Stress Awareness Day (First Workday After Income Taxes Are Due)
National Wear Your Pajamas To Work Day
Oklahoma City Bombing Day
ON THIS DAY: In 65 the freedman Milichus betrayed Piso's plot to kill the Emperor Nero and all the conspirators were arrested. In 1770 Captain James Cook, still holding the rank of lieutenant, sighted the eastern coast of what is now Australia. In 1884 Ottawa amended theIndian Act to outlaw the potlatch ceremony, practiced by the tribes of the Northwest Coast to mourn the dead or to celebrate the initiation of a chief because BC officials and missionaries said it interfered with work, and wasted goods such as blankets, food, and canoes, given away or destroyed to demonstrate the status and power of a clan -- ceremonies continued in secret, until the ban was finally lifted in 1951. In 1892 Charles Duryea claimed to have driven the first automobile in the United States, in Springfield, Massachusetts. In 1971 Salyut 1, the first space station, was launched. In 1987 The Simpsons first appeared as a series of shorts on The Tracey Ullman Show starting with Good Night.

A favorite read and re-read of mine is Taylor Caldwell's The Devil's Advocate in which America is country who is perpetually at war with sacrifices demanded of all its citizens except the privileged. While I don't agree with much of the meandering philosophical tirades that the characters spout at regular intervals [Caldwell was ultra-conservative and sees every liberal program as a progressive or socialist plot], but it draws me back again and again with the picture of a nation fallen into dictatorship and oligarchy because the novel traces the steps that happened, pointing out that it all came about so gradually that "We the people" were blindsided or gaslighted into complacency.

This morning I read two articles that were posted online by a foreign newspaper. The first made the statement that :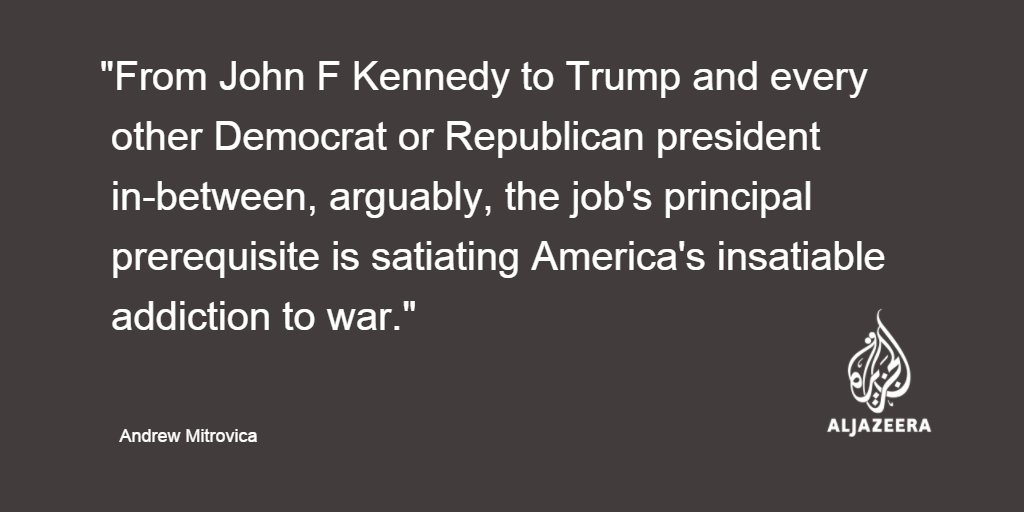 The rest of the article proceeded to support that contention. The second article made the argument that corruption, nepotism and ostentatious opulence has always been a hallmark of American politics and chortled at the apparently clueless public who seems to be just now discovering it.

I find the similarity of that perspective to the book bone chilling…..

0 Comments

|

Add Comment

| Permalink | Wednesday, April 19, 2017

the tax man cometh




Today is the 3rd day of the 16th week, the 18th day of the 4th month, the 108th day of 2017 [with only 250 shopping days until Christmas], and:

Adult Autism Awareness Day
Independence Day: Ireland left the British Commonwealth and became the Republic of Ireland in 1949; .Zimbabwe from the United Kingdom in 1980
International Amateur Radio Day
National Animal Crackers Day
National Lineman Appreciation Day
National Velociraptor Awareness Day
Newspaper Columnists Day
Pet Owners Independence Day
World Heritage Day
ON THIS DAY: In 796 King Æthelred I of Northumbria was murdered in Corbridge by a group led by his ealdormen, Ealdred and Wada; the patrician Osbald was crowned, but abdicated within 27 days. In 1506 the cornerstone of the current St. Peter's Basilica was laid. In 1923 Yankee Stadium -- "The House that Ruth Built" -- opened. In 1946 the League of Nations went out of business.








While the government imposed income taxes briefly during the Civil War and the 1890s, income tax as we know it didn't start on a permanent basis until 1913 when Congress enacted an income tax in October 1913 after ratification of the Sixteenth Amendment on February 3, 1913 as part of the Revenue Act of 1913 [AKA the Tariff Act, Underwood Tariff, Underwood Act, Underwood Tariff Act, or Underwood-Simmons Act] to replace the federal revenue that had been generated by customs duties (tariffs) and excise taxes.. The first income tax was a 1% tax on net personal incomes above $3,000, with a 6% surtax on incomes above $500,000. Originally Tax Day was March 1st [the first day was in 1914, one year after the ratification], but it was moved to March 15 in 1918 and then again to April 15 in 1955 – officially the reason for the pushback was to spread the workload of IRS employees, but some economists speculate that a later filing date means the government can wait even longer to pay refunds. During World War II, the financial burdens of the war forced the government to raise more revenue, more frequently, throughout the year. As the federal budget rose tenfold during the war, from $9 billion in 1940 to $98 billion in 1945, Congress passed a law called the Current Tax Payment Act introducing payroll withholding and quarterly tax payments to make sure citizens were paying up.



The result is if you work and receive payment, you will pay both income and FICA taxes; the latter is tax enabled by the Federal Insurance Contribution Act that contributes to Social Security and Medicare [/RANT: THEY ARE NOT ENTITLEMENTS THEY ARE PAID FOR WITH EACH PAY CHECK /end RANT]. You are not given a choice. There are a plethora of exemptions that our confusingly intricate tax laws provide that may get the government to refund all or some of those funds, if you are rich enough to afford the tax attorneys to find them. And just in case you somehow managed to game the system, you have to file each year to prove that you paid up and if you didn't pay enough, write a check to the IRS.








I don't think we would feel as bad about our donation to the federal, state and local governments if we knew everyone was paying their fair share, neh? For this reason, I have advocated a flat tax with no deductions for anyone [individual or business] making above a sustainable wage. Yes I know it sounds simplistic -- but at least we wouldn't be arguing about corproations using tax shelters, rich people who pay out such a low percentage of their income if anything at all, and politicians who lie about their returns, neh?




0 Comments

|

Add Comment

| Permalink | Tuesday, April 18, 2017

the day after Easter....




Today is the 2nd day of the 16th week, the 17th day of the 4th month, the 107th day of 2017 [with only 251 shopping days until Christmas], and:

Bat Appreciation Day because they are starting to emerge from hibernation
Blah Blah Blah Day – supposedly a day to stop procrastinating and get started on those things you should be doing
Boston Marathon Day
Dyngus Day – always the day after Easter, it's basically a Polish pride day and a reason to celebrate that Lent is over
Easter Monday
Ellis Island Family History Day – in 1907 the Ellis Island immigration center processed 11,747 people, more than on any other day.
Independence Day: Syria from France in 1946.
International Ford Mustang Day
International Haiku Poetry Day
Malbec World Day – commemorating the day when the president of Argentina officially made it his mission to transform Argentina's wine industry back in 1853, tasking a French soil expert to bring over new vines. The Malbec grape vines in France were pretty much wiped out by the spread of the Phylloxera Plague in 1863 then an unexpected freeze in 1956.
National Cheeseball Day
National Kickball Day
Nothing Like a Dame Day
Patriots' Day
White House Easter Egg Roll – started by Rutherford B Hayes because Congress didn't want this popular past-time of rolling hard-boiled eggs down a hill on its premises. Just in case you were wondering why in the world the Easter egg roll would be on a workday? Back in the day, we used to get Good Friday and Easter Monday off. In Maryland, especially in banking, Good Friday continued on as a state holiday long after the Feds pointed out that it was as a religious holiday – in fact it is still listed on the state calendar as an official holiday.
World Hemophilia Day
ON THIS DAY: In 1080 the King of Denmark, Harald III died and was succeeded by Canute IV, who would later be the first Dane to be canonized because of his martyrdom and advocacy of the Church. In 1397 Geoffrey Chaucer related The Canterbury Tales for the first time at the court of Richard II -- Chaucer scholars have also identified this date (in 1387) as the start of the book's pilgrimage to Canterbury. In 1521 the trial of Martin Luther over his teachings began during the assembly of the Diet of Worms; initially intimidated, he asked for time to reflect before answering the charges and was given a stay of one day. In 1610 Henrik Hudson set sail on the Discovery to look for the North West Passage; he will discover Hudson Bay and die there. In 1951 the Peak District became the United Kingdom's first National Park. Also in 1951 Baseball Hall of Famer Mickey Mantle made his major league debut with the New York Yankees. In 1970 the ill-fated Apollo 13 spacecraft returned to Earth safely. In 1973 FedEx, then known as Federal Express, began operations. In 2014 NASA's Kepler confirmed the discovery of the first Earth-size planet in the habitable zone of another star.








Posting here has been a bit erratic of late as I've been going through my semi-annual "why am I blogging" thought process and for the first time, wondering why the internal exercise, which crops up with such regularity. Some of it is the usual inferiority complex stuff [cue John Adam's singing "does anybody care" from 1776] that asks the rather pertinent question of what I am trying to accomplish by blogging. Some of it is courtesy of Facebook's On This Day app which has been giving me links to old blog posts – a mixed bag of broken picture links and different levels of writing artistry. And some of it is just dealing with my own personal doldrums – sometimes I just don't feel very interesting, much less witty, and actually find myself without anything to actually say… .




0 Comments

|

Add Comment

| Permalink | Monday, April 17, 2017

Good Friday




Today is the 6th day of the 15th week, the 14th day of the 4th month, the 104th day of 2017, and:

Children With Alopecia Day
Dictionary Day
Dreams of Reason Feast Day
Good Friday
International Moment of Laughter Day
Look up at the Sky Day
National Dolphin Day
National Ex Spouse Day
National Pecan Day
Pan American Day
Pathologists' Assistant Day
Reach as High as You Can Day
Takayama Spring Festival (Takayama, Gifu, Japan)
ON THIS DAY: In 43 BC Mark Antony, besieging Caesar's assassin Decimus Brutus in Mutina, defeated the forces of the consul Pansa, but was then immediately defeated by the army of the other consul, Aulus Hirtius at the Battle of Forum Gallorum. In 1434 the foundation stone of Nantes Cathedral, France was laid. In 1828 Noah Webster copyrighted the first edition of his dictionary. In 1865 President Lincoln was shot and mortally wounded by John Wilkes Booth while attending the comedy "Our American Cousin" at Ford's Theater. In 1871 Parliament passed the Act to Create Uniform Currency in Canada setting denominations of currency as dollars, cents and mills In 1894 the first ever commercial motion picture house opened in New York City using ten Kinetoscopes, a device for peep-show viewing of films. In 1900 the Exposition Universelle began. In 1912 the British passenger liner RMS Titanic hit an iceberg in the North Atlantic at 23:40 (sinks morning of April 15th). In 1927 the first Volvo car premiered in Gothenburg, Sweden. In 1928 the Bremen, a German Junkers W 33 type aircraft, reached Greenly Island, Canada - the first successful transatlantic aeroplane flight from east to west. In 1939 The Grapes of Wrath by American author John Steinbeck was first published by the Viking Press. In 1958 the Soviet satellite Sputnik 2 fells from orbit after a mission duration of 162 days -- this was the first spacecraft to carry a living animal, a female dog named Laika [died within hours from overheating, possibly caused by a failure of the central R-7 sustainer to separate from the payload]. In 1970 an explosion on board Apollo 13 has caused one of the most critical situations in American space history and put the lives of the three astronauts on board in severe jeopardy. In 1981 STS-1, the first operational Space Shuttle, Columbia completed its first test flight. In 2003 the Human Genome Project was completed with 99% of the human genome sequenced to an accuracy of 99.99%.








One of the beliefs that I have run across in my spiritual and philosophical meanderings is that of the Sacred Contract – the concept that we as eternal souls in search of enlightenment, choose to be born at a certain time and place and to certain parents so that our lives can play out and teach us what we need to understand. After our physical lives are over, we sit down and review what happened, sharing with those souls who crossed our path what accomplished our instruction and fulfilled our mission, and what went awry. Sometimes we find that we didn't accomplish anything that we wanted to do – which isn't as negative as that might sound because of course we accomplished something – and we decide to either give it up as a bad job for now or try again. I find this point of view rather comforting, both because there is an explanation for why bad things happen to good people and the prospect of ongoing, continual improvement as you struggle to approach the perfection that is the Creator.



Of course, only a few enlightened souls are conscious of their choice once they are born and truly understand their reason in being here therefore are able to live their lives purposefully. In this system of belief , Christ was one of those fully enlightened souls – He knew from the beginning He was a son of the Father, that His purpose was to take on the sins of the world and be executed to reconcile mankind to God, and He never wavered from his course or His purpose.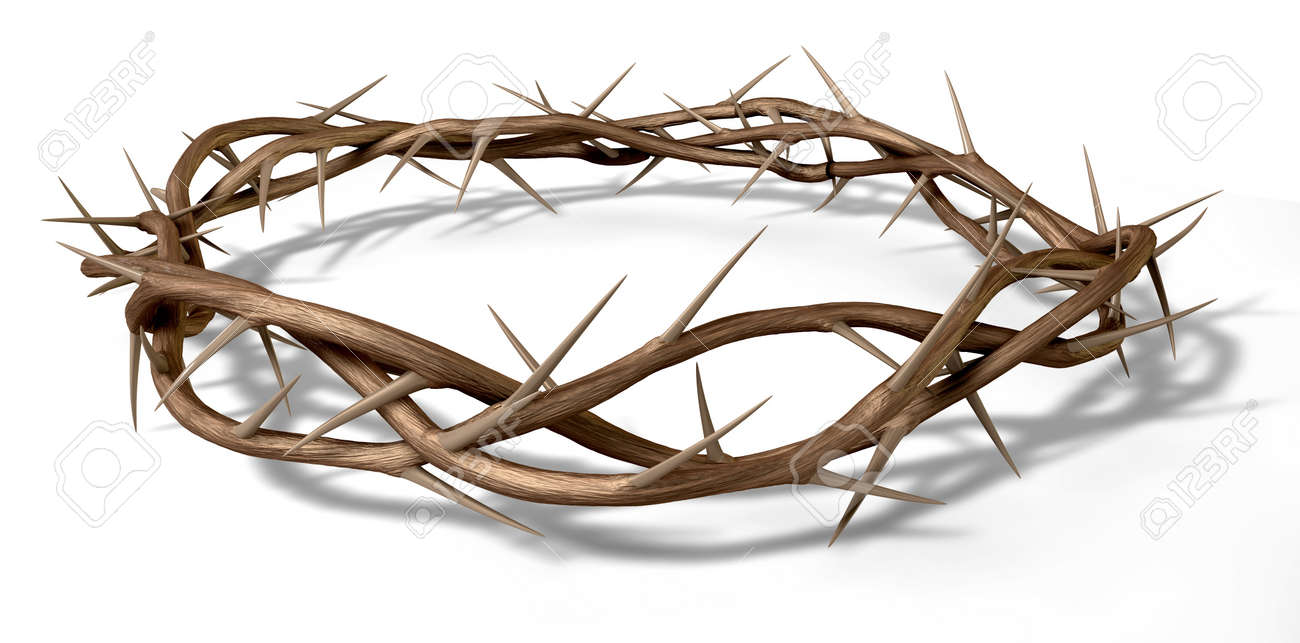 0 Comments

|

Add Comment

| Permalink | Friday, April 14, 2017

Maundy Thursday




Today is the 5th day of the 15th week, the 13th day of the 4th month, the 103rd day of 2017, and:
Celebrate Teen Literature Day
Make Lunch Count Day
Maundy Thursday
National Peach Cobbler Day
Scrabble Day
Thomas Jefferson Day


One of the things that I resent about the way healthcare is handled in the US for those who are not independently wealthy is how insurance companies interfere with treatment. You see, the insurance company does not care about the insured's health and well-being, all their focus is on their bottom line and making their investors happy with their profits. Patient costs have to be "managed" – translation: cut consumer costs as low as possible – and the welfare of the patient is not a consideration. This means every single time a doctor prescribes a course of treatment [whether it is testing, therapy or medication], 99% of us have to have a talk about whether or not we can actually afford the recommendation. Doctors are becoming increasingly aware of this limitation and are quite frustrated by it; unfortunately one solution for them is to go "boutique" which means you pay an annual subscription fee [usually around $5K] and all costs then you bill the insurance company for reimbursement.




My plaint this time has to do with prescription drug coverage. The insurance company takes the stand that if there is a generic drug available, then doctors must prescribe that or the insurance will not cover the cost. The problem is that the generic drugs are not just the same drugs with a different label on them, the difference is in the "delivery" to your system and therefore the harsh aftereffects. I wonder if any of those fat cat executives with their huge salaries and bonuses ever tried to take a drug that makes you nauseous day in and day or ever try to get a restful night's sleep when you wake up every three or so hours and have to head for the bathroom because you feel like you might throw up? Or how about trying to deal with a drug that makes you retain fluid so that your ankles and feet swell up to the point where you cannot put shoes on and all your joints constantly throb with a dull ache? So what happens if the doctor decides that you simply cannot take the generic and specifies which drug you are to use going forward? [1] most insurance companies mandate that the doctors' office has to reorder refills every thirty days instead of giving you a 90 day supply. [2] they classify the brand name as a "tier 4' drug which means they only pay 10% of the cost and you have to foot the bill for the rest. The drug that I used to be on was reclassified in this manner and the cost was higher than a car payment! [3] they may refused to permit you to use the mail delivery pharmacy, telling you that you have to go and pick up the pills in person at the counter so you can sign for it – a real hardship for anyone who is disabled Yes you still have access to the brand names, of course you do! But in truth, you only get good healthcare if you have the money to pay for it, which is why the rich live longer.





It's just not fair and apparently things are only going to get worse.

0 Comments

|

Add Comment

| Permalink | Thursday, April 13, 2017

Holy Wednesday




Today is the 4th day of the 15th week, the 12th day of the 4th month, the 102nd day of 2017, and:

Belmont-Paul Women's Equality Monument Day
Big Wind Day
Drop Everything and Read Day – this is something that I have no problem celebrating!
Holy Wednesday
International Day for Street Children
International Day of Human Space Flight -- Did you know the @Space_Station has been continuously occupied by astronauts for 16+ years?
National Bookmobile Day
National Grilled Cheese Sandwich Day
National Licorice Day
National Only Child Day – nice to know we have our own day, but there isn't anyone to celebrate it without living parents or siblings! Please note most people who grew up as an only child make very sure that their children do not
Russian Cosmonaut Day
School Librarians' Day
Yuri's Night AKA The World's Space Party
Walk on Your Wild Side Day
ON THIS DAY: In 238 Gordian II lost the Battle of Carthage against the Numidian forces loyal to Maximinus Thrax and was killed; Gordian I, his father, committed suicide. In 1606 England's King James I decreed the design of the original Union Flag, which combined the flags of England and Scotland. In 1877 the catcher for Harvard's baseball team, James Tyng, wore a modified fencing mask behind the plate -- it is believed to be the first time a catcher's mask was used during a game. In 1934 the strongest surface wind gust in the world at the time of 231 mph, was measured on the summit of Mount Washington, New Hampshire. In 1937 Sir Frank Whittle ground-tested the first jet engine designed to power an aircraft at Rugby, England. In 1955 the polio vaccine, developed by Dr. Jonas Salk, is declared safe and effective. In 1961 Soviet cosmonaut Yuri Gagarin became the first man to fly in space, orbiting the Earth once before making a safe landing. In 1981 the first launch of a Space Shuttle (Columbia) took place [STS-1 mission]. In 1967 the House of Commons recommended making Calixa Lavallée's song 'O Canada' the national anthem In 1990 Jim Gary's "Twentieth Century Dinosaurs" exhibition opened at the Smithsonian Institution National Museum of Natural History in Washington, DC -- he is the only sculptor ever invited to present a solo exhibition there. In 1992 the Euro Disney Resort officially opened with its theme park Euro Disneyland; the resort and its park's name are subsequently changed to Disneyland Paris.



Judas Iscariot has been someone who has interested me ever since I started contemplating religion, belief, and philosophy. I have always doubted that he really did it for those infamous 30 pieces of silver, which he then cast away He went from being an intensive, dedicated supporter of Jesus as the Messiah to his betrayer, ending his life by hanging himself [Matthew 27: 1 – 10]. There are many other interpretations of his motives, the one that I find more likely is that he was a Jewish patriot who thought that he could force Jesus' hand, that rather than permit himself to be killed, Christ would call for a rebellion against Rome and lead it. Obviously his perspective on the mission of His ministry was a lot different than that of Christ and possibly the other apostles! However, the question that really fascinates me is Judas' damnation. What about fee will -- was he truly destined from birth to be eternally damned as the Son of God's betrayer? If he hadn't, wouldn't someone else had to fill that role so that Christ's sacrifice would be complete? And then the big question – he obviously repented of his action, so wouldn't Jesus have forgiven him?




0 Comments

|

Add Comment

| Permalink | Wednesday, April 12, 2017

Holy Tuesday




Today is the 3rd day of the 15th week, the 11th day of the 4th month:

Barbershop Quartet Day
Education and Sharing Day
Holy Tuesday
International Louie Louie Day
National Be Kind to Lawyers Day
National Cheese Fondue Day
National Eight-Track Tape Day
National Library Day
National Library Workers Day
National Teach Children To Save Day
National Pet Day
Submarine Day
Passover -- observed the 15th of Nisan in the Hebrew calendar
World Parkinson's Disease Day
ON THIS DAY: In 491 Flavius Anastasius became Byzantine emperor, with the name of Anastasius I. In 1727 Johann Sebastian Bach's St Matthew Passion premiered at the St. Thomas Church, Leipzig. IN 1909 the city of Tel Aviv was founded. In 1951 the Stone of Scone, the stone upon which Scottish monarchs were traditionally crowned, was found on the site of the altar of Arbroath Abbey -- it had been taken by Scottish nationalist students from its place in Westminster Abbey. In 1963 Pope John XXIII issued Pacem in terris, the first encyclical addressed to all instead of to Catholics alone. In 1968 President Lyndon B. Johnson signed the Civil Rights Act of 1968, prohibiting discrimination in the sale, rental, and financing of housing. In 1970 Apollo 13 was launched. In 1976 the Apple I was created.



Quote of the day:

"Virtue means doing the right thing, in relation to the right person, at the right time, to the right extent, in the right manner, and for the right purpose. Thus, to give money away is quite a simple task, but for the act to be virtuous, the donor must give to the right person, for the right purpose, in the right amount, in the right manner, and at the right time."

~ Aristotle



Are you virtuous? Will you do the right thing at the right time for the right person, without regard to how it will impact you personally and/or financially? While the knee jerk reply is to claim virtue, it is a high standard to live up to, especially when the choice that you make will not be known to anyone unless you say something. Maybe the lesson to take away is not to be so judgmental when others fail to meet high standards, understanding full well that you yourself are flawed…..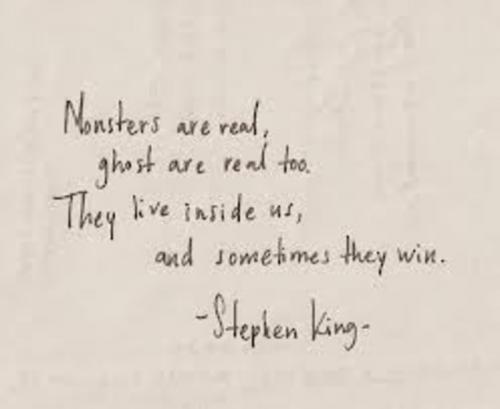 0 Comments

|

Add Comment

| Permalink | Tuesday, April 11, 2017

the things no one tells you




Today is the 2nd day of the 15th week, the 10th day of the 4th month, the 100th day of 2017, and:

American Society for the Prevention of Cruelty to Animals Day
Encourage a Young Writer Day
Golfer's Day
Holy Monday
National Cinnamon Crescent Day
National Farm Animals Day
National Sibling Day
Safety Pin Day
Salvation Army Founders' Day
Quote of the day:

"Progress is not an illusion, it happens, but it is slow and invariably disappointing…Consequently two viewpoints are always tenable. The one, how can you improve human nature until you have changed the system? The other, what is the use of changing the system before you have improved human nature? They appeal to different individuals, and they probably show a tendency to alternate in point of time."

~ George Orwell, "Charles Dickens"

ON THIS DAY: In 428 Nestorius became the Patriarch of Constantinople. In 837 Halley's Comet made its closest approach to Earth at 5.1 million kilometres or 3.2 million miles). In 1606 the Virginia Company of London was established by royal charter by James I of England with the purpose of establishing colonial settlements in North America. In 1710 the Statute of Anne, the first law regulating copyright, came into force in Great Britain. In 1815 the Mount Tambora volcano began a three-month-long eruption, which lasted until July 15; the eruption ultimately killed 71,000 people and affected Earth's climate for the next two years. In 1858, after the original Big Ben, a 14.5 ton (32,000 lb) bell for the Palace of Westminster, had cracked during testing, it was recast into the current 13.76 ton (30,300 lb) bell by Whitechapel Bell Foundry. In 1872 the first Arbor Day was celebrated in Nebraska. In 1912 the RMS Titanic set sail from Southampton, England on her maiden and only voyage. In 1916 the Professional Golfers' Association of America (PGA) was created in New York City. In 1925 The Great Gatsby by F. Scott Fitzgerald was first published in New York City, by Charles Scribner's Sons. In 1970 Paul McCartney announced he was leaving The Beatles for personal and professional reasons. In 2001 the Netherlands legalized mercy killings and assisted suicide for patients with unbearable, terminal illness.



It's the kind of Monday where around lunchtime you suddenly realize that you forgot to wear earrings.

When my daughter turned 30 years old, she informed me that I had never told her the necessity of putting on facial lotion to keep wrinkles at bay. Both of my kids suffered from some pretty severe sunburns when they were out and about in the summer sans Mommy – you see, since I would burn to a crisp pretty quickly, if they were with me they tanned beautifully because they weren't in the sun for very long at any one time. Sun block was just becoming a thing back in the day, and not something that worked terribly well and I usually didn't bother with it – hence my daughter's remonstrance.

Things no one told me about getting older: I always thought that farting was optional, and that those who did it in public were a bit rude, but dayum – they just seem to come out on their own and stink up the vicinity with appalling regularity. There really is a reason for Depends [other than a bad joke] because you sometimes really can't hold it in anymore. Not everyone can rock the gray hair – I look perfectly awful with it since it doesn't go with my florid complexion even a little bit. By the way, women can lose hair as easily as men and never look "distinguished" without flowing locks and no, wearing a wig does not really help. Not everyone can wear high heels and fat ankles happen. And last, although I observed that old folks seemed to talk a lot about doctors and medications, it never ever occurred to me that someday these would be topics for MY discussions with family and friends because that is what I am thinking about, my health and wellbeing!


0 Comments

|

Add Comment

| Permalink | Monday, April 10, 2017

different strokes....




Today is the 5th day of the 14th week, the 6th day of the 4th month, the 96th day of 2017, and:

Army Day
Church of Latter Day Saints Day – in 1830 the Church of Christ, the original church of the Latter Day Saint movement, was organized by Joseph Smith and others at either Fayette or Manchester, New York. In 1860 the Reorganized Church of Jesus Christ of Latter Day Saints, later renamed Community of Christ, was organized by Joseph Smith III and others at Amboy, Illinois. In 1893 the Salt Lake Temple of The Church of Jesus Christ of Latter-day Saints was dedicated by Wilford Woodruff.
Drowsy Drivers Awareness Day
Fresh Tomato Day
International Day of Sport for Development and Peace
Jump Over Things Day
National Alcohol Screening Day
National Caramel Popcorn Day
National Fun at Work Day
National Hostess Twinkie Day
National Siamese Cat Day
National Student Athlete Day
National Tartan Day
New Beers Eve -- an unofficial holiday in the US celebrated on the night preceding the day the sale of beer became legal again in the United States, on April 7, 1933.
Plan Your Epitaph Day
Sorry Charlie Day
Teflon Day
ON THIS DAY: In 46 BC Julius Caesar defeated Caecilius Metellus Scipio and Marcus Porcius Cato (Cato the Younger) in the battle of Thapsus. In 1327 the poet Petrarch first saw his idealized love, Laura, in the church of Saint Clare in Avignon. In 1652 at the Cape of Good Hope, Dutch sailor Jan van Riebeeck established a resupply camp that eventually becomes Cape Town. In 1782 King Buddha Yodfa Chulaloke (Rama I) of Siam (modern day Thailand) founded the Chakri dynasty. In 1861 the first performance of Arthur Sullivan's debut success, his suite of incidental music for The Tempest, leading to a career that included the famous Gilbert and Sullivan operas. In 1869 Celluloid was patented. In 1896 in Athens, the opening of the first modern Olympic Games was celebrated, 1,500 years after the original games are banned by Roman emperor Theodosius I. In 1909 Explorers Robert E. Peary and Matthew A. Henson purportedly became the first men to reach the North Pole. (The exact location they reached has since been called into question.) In 1919 Mohandas Karamchand Gandhi ordered a general strike. In 1926 Varney Airlines made its first commercial flight (Varney is the root company of United Airlines). In 1947 the first Tony Awards were presented for theatrical achievement. In 1962 Leonard Bernstein caused controversy with his remarks from the podium during a New York Philharmonic concert featuring Glenn Gould performing Brahms' First Piano Concerto. In 1965 Early Bird, the first commercial communications satellite to be placed in geosynchronous orbit, was launched. 1973 the Pioneer 11 spacecraft was launched. In 1974 the Swedish pop band ABBA won the Eurovision Song Contest with the song "Waterloo", launching their international career. In 1998 the Dow Jones industrial average closed above 9,000 points for the first time.



Quote of the day:

"I believe the recipe for happiness to be just enough money to pay the monthly bills you acquire, a little surplus to give you confidence, a little too much work each day, enthusiasm for your work, a substantial share of good health, a couple of real friends and a wife and children to share life's beauty with you."

~ J Kenfield Morley (1838 - 1923), a British Liberal statesman, writer and newspaper editor



Not sure I agree that [1] you have to work or [2] you have to have a family to be happy – after all, it seems to me that lazy people who enjoy their own company would be quite happy with their lives….




0 Comments

|

Add Comment

| Permalink | Thursday, April 6, 2017

Yes I am still babbling




Today is the 4th day of the 14th week, the 5th day of the 4th month, the 95th day of 2017 [with only 263 shopping days until Christmas], and:

Accelerate ACL Awareness Among Young Women Day
American Immigration Lawyers Association Day of Action
Bell Bottoms Day
Go for Broke Day
National Caramel Day
National Dandelion Day
National Day of Hope
National Deep Dish Pizza Day
National Raisin and Spice Bar Day
National Walking Day
Paraprofessional Appreciation Day
Read a Road Map Day
Whole Grain Sampling Day
ON THIS DAY: In 823 Lothair I is crowned King of Italy by Pope Paschal I. In 1536 Charles V entered Rome, which was the last Roman triumph. In 1614 Native American Pocahontas married English colonist John Rolfe in Virginia. In 1722 the Dutch explorer Jacob Roggeveen discoverd Easter Island. In 1842 geologist Abraham Gesner opened the first public museum in Canada at the Mechanics Institute in Saint John -- the forerunner of the New Brunswick Museum in Saint John, New Brunswick In 1900 archaeologists in Knossos, Crete, discovered a large cache of clay tablets with hieroglyphic writing in a script they call Linear B. In 1904 the first international rugby league match was played between England and an Other Nationalities team (Welsh & Scottish players) in Central Park, Wigan, England. In 1922 the American Birth Control League, forerunner of Planned Parenthood, was incorporated. In 1976 Howard Hughes, one of the world's richest men, died on a plane to Houston, Texas at age 72, having spent two decades in seclusion. In 2016 NASA Voyager is 19 hrs 05 mins 04 secs of light-travel time from Earth In 2063 Doctor Zefram Cochrane flew Earth's first warp-capable ship, the Phoenix, attracting a passing Vulcan ship, the T'Plana-Hath -- this event led the Vulcans to assist Humanity to eradicate poverty, disease, and the causes thereof by the 2110s, but also brought the nations of Earth to unite the entire planet under a United Earth Government by 2150



Yes I know it has been eight days since my last blog entry.



No nothing is wrong and no I haven't stopped blogging. Just didn't have anything to say.



I am now 124 days past being 2/3 of a century old and there are only 33 years between me and my stated goal of reaching 100. I don't remember what age I started saying that I would become a centenarian, but I was still in elementary school. Why 100? Because I wanted to see what the world would look like in 100 years, that seeming like such an unimaginably stretch of time to me back then and I was convinced there would be flying cars and folks living on the moon.








Of course, I was assuming that I would be hale and hearty up until the day that I died, and that I would be able to afford the amenities of life! Odds are pretty stacked against me, not only genetics [no woman in my family made it past 88] but social – I am not a member of the elite who can afford the kind of upkeep my body needs whether it is dental or drugs. While I live in a country that has the best healthcare available and I have access to all the latest advances, who can afford it all without being independently wealthy? And I blithely assumed that I would be retired, and that I would be traveling far and wide with my spouse…. Ah the innocence and ignorance of youth when you have been lucky enough to be brought up without knowing want!

0 Comments

|

Add Comment

| Permalink | Wednesday, April 5, 2017

it IS Tuesday, right?




Today is the 3rd day of the 13th week, the 28th day of the 3rd month, the 87th day of 2017 [with only 271 shopping days until Christmas], and:

American Diabetes Association Alert Day
Barnum & Bailey Day
Children's Picture Book Day
Commemoration of Sen no Rikyū (Schools of Japanese tea ceremony)
Eat an Eskimo Pie Day
National Black Forest Cake Day
National Hot Tub Day
National Something on a Stick Day
Virtual Advocacy Day
Weed Appreciation Day
ON THIS DAY: In 37 Roman emperor Caligula accepted the titles of the Principate, entitled to him by the Senate. In 1566 the foundation stone of Valletta, Malta's capital city, was laid by Jean Parisot de Valette, Grand Master of the Sovereign Military Order of Malta. In 1636 François de La Haye arrived in Huron country to interpret language; he adapts well to Huron customs and they call him 'the double man'. In 1797 Nathaniel Briggs of New Hampshire patented a washing machine. In 1802 Heinrich Wilhelm Matthäus Olbers discovered 2 Pallas, the second asteroid ever to be discovered. In 1842 the Vienna Philharmonic Orchestra, founded by Otto Nicolai performed their first concert. In 1910 Henri Fabre became the first person to fly a seaplane, the Fabre Hydravion, after taking off from a water runway near Martigues, France. In 1963 the Alfred Hitchcock film "The Birds" premiered in New York. In 1979 a coolant leak at the Three Mile Island's Unit 2 nuclear reactor outside Harrisburg, Pennsylvania led to the core overheating and a partial meltdown.



Quote of the day:

"If you want to make an apple pie from scratch, you must first create the universe."

~ Carl Sagan



Yes I know it is getting quiet in here. It was a very busy weekend, even though I had an extra day, and I haven't had a lot to say. It isn't that I hate my birthday or that getting older bothers me – it's just that … well when you come right down to it, as I have said before, I don't rightly know why Spring is such a tough season for me. I stop calling folks on the phone – been thinking about how much I would like to talk to my out-of-state friend, or have dinner with someone again but I just don't want to be reaching out right around my birthday like I am expecting something. Hopefully when the natal day has come and gone the cone of silence will lift and I will figure out what to talk about. Cause today's quote got me to thinking, I don't know what mysterious alchemy was in place that make friends and contacts and I sure don't want to jeopardize the ones that I have!



Meanwhile? This Tuesday feels very much like a Monday to me….




0 Comments

|

Add Comment

| Permalink | Tuesday, March 28, 2017

overthinking the magic




Today is the 6th day of the 12th week, the 24th day of the 3rd month, the 83rd day of 2017, and:

International Day for Achievers
National Chocolate Covered Raisins Day
National Cocktail Day
Red Nose Day
US Snow Shoe Day
World Tuberculosis Day
ON THIS DAY: In 1401 Turco-Mongol emperor Timur sacked Damascus. In 1603 Tokugawa Ieyasu was granted the title of shogun from Emperor Go-Yōzei, and established the Tokugawa shogunate in Edo, Japan. In 1721 Johann Sebastian Bach dedicated six concertos to Margrave Christian Ludwig of Brandenburg-Schwedt, now commonly called the Brandenburg Concertos. In 1853 Mary Ann Shadd published the first issue of her newspaper, The Provincial Freeman, with the motto "Self-Reliance is the True Road to Independence," in Windsor, Otnario. In 1882 German scientist Robert Koch announced in Berlin that he had discovered the bacillus responsible for tuberculosis. In 1896 AS Popov made the first radio signal transmission in history. In 1900 the Mayor of New York City Robert Anderson Van Wyck broke ground for a new underground "Rapid Transit Railroad" that would link Manhattan and Brooklyn. In 1907 the first issue of the Georgian Bolshevik newspaper Dro was published. In 1958 Elvis Presley was drafted by and inducted into the Army in Memphis, Tenn. In 1965 live images from the Ranger 9 lunar probe were broadcast live on network television as it hurtled down to crash on the surface. In 1993 Comet Shoemaker–Levy 9 was discovered -- the first comet observed to be orbiting a planet, and had probably been captured by Jupiter around 20–30 years earlier and crashed into that planet in July 1994.



The writing prompt for today: 83.Magic: Imagine you have a touch of magic, and can make impossible things happen. What would you do?



Fun thought for a Friday, isn't it? Wave a magic wand – poof!



At this point I realize that I have been too immersed in alternate realities because my first thought was: "All magic comes with a price, dearie!" And I immediately started thinking about the laws that kick in because not even magic can conjure something from nothing, of conservation and energy. And the limits – can you change the heart and/or soul of an individual? What about the mindset of an entire population[s] so that you really can have world peace? What if you change too much and the unanticipated consequences are so dire that you cannot fix them? What if you don't change enough or change the wrong things? Even if I make a selfish decision and win a huge lottery or sweepstakes payout to me, what about chaos theory, what other balance have I upset in the universe? Remember all those stories about the three wishes going sadly awry?



*hands back the wand and backs away slowly looking wistful*




0 Comments

|

Add Comment

| Permalink | Friday, March 24, 2017