Carol H Tucker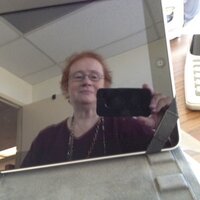 Passionate about knowledge management and organizational development, expert in loan servicing, virtual world denizen and community facilitator, and a DISNEY fan



Contact Me




Subscribe to this blog
beladona Memorial

Be warned:in this very rich environment where you can immerse yourself so completely, your emotions will become engaged -- and not everyone is cognizant of that. Among the many excellent features of SL, there is no auto-return on hearts, so be wary of where your's wanders...


Navigation Calendar
Days with posts will be linked
Most Recent Posts





Today is the 2nd day of the 43rd week, the 21st day of the 10th month, the 294th day of 2019, and:

Back to the Future Day - In Part II of the iconic movie trilogy that spawned a generation of "Make like a tree and get outta here" quipsters, Marty McFly travels forward in time to October 21, 2015.
Apple Day ((the fruit not the company))
Babbling Day
Celebration of the Mind Day
Check Your Meds Day
Count Your Buttons Day
Garbanzo Bean Day
Global Iodine Deficiency Disorders Prevention
International Day of the Nacho
Lung Health Day
Multicultural Diversity Day
National Clean Your Virtual DesktopDay
National Pets for Veterans Day
National Pumpkin Cheesecake Day
Reptile Awareness Day
Shemini Atzeret - observed the 22nd of Tishri in the Hebrew calendar
Xterra World Championship
ON THIS DAY IN ...

1520 - Explorer Ferdinand Magellan and his fleet reach Cape Virgenes and become the first Europeans to sail into the Pacific Ocean

1803 - English scientist John Dalton reads his paper on the absorption of gases by water, the fist outline of his atomic theory, to the Manchester Literary and Philosophical Society

1854 - Florence Nightingale with a staff of 38 nurses is sent to the Crimean War

1869 - the first shipment of fresh oysters comes overland from Baltimore

1948 - UN rejects Russian proposal to destroy atomic weapons

1948 - Facsimile high-speed radio transmission demonstrated (Washington, D.C.)

1949 - Author of 'Brave New World' Aldous Huxley writes to congratulate George Orwell on his new novel '1984'

1957 - Jailhouse Rock starring Elvis Presley opens in Memphis, Tennessee

1961 - USSR performs nuclear test at Sary Shagan USSR

1964 - Film version of "My Fair Lady" directed by George Cukor and starring Rex Harrison and Audrey Hepburn premieres in New York (Academy Awards Best Picture 1965)

1965 - Comet Ikeya-Seki approaches perihelion, passing 450,000 kilometers from the sun.

1969 - Leonard Gersh's "Butterflies are Free" premieres in NYC

1971 - USSR performs nuclear test at Eastern Kazakh/Semipalitinsk USSR

1975 - USSR performs nuclear test at Novaya Zemlya USSR

1990 - The first Apple Day, is held in Covent Garden, London.

2003 - Images of the dwarf planet Eris are taken and subsequently used in its discovery by the team of Michael E. Brown, Chad Trujillo, and David L. Rabinowitz.



Quote of the day:

"Life is mostly about mundane experiences. When you start thinking that only your most thrilling experiences are significant, you have already lost the most precious thing in life, the ability to fully immerse yourself in every experience."

~ Brad Warner, "It's the Journey, Not the Trip"



Back in the day, long before emails and other social media, we had a thing called "pen pals" - strangers that you wrote letters to and got letters back from telling you both about your lives and trying to get to know them through that medium. What you quickly learned was that if you waited until something "important" happened to write, the relationship languished and expired. The way to keep a flourishing correspondence was to talk about stuff that was happening around you, day in and day out. This was directly in contrast to the soap operas that just kept piling event upon event, catastrophe after catastrophe, to keep their viewers entertained – the routine stuff turned out to be better for engagement. I was later to take this skill to a different level when I created the story line of "As the Bank Turns" which kept readers up to date watching the throes of a small community bank thrashing through organizational changes. And even later, when I was online and in Second Life, some of the more fun role plays were not about the big things, but when you could take an everyday happenstance and get an entire group involved with something simple and slightly absurd – like trying to cook a huge meal for an entire group, then serve them, in a tent on a windy day.








As the old saw proclaims, life really is what is going on while you are waiting for something to happen.



0 Comments

|

Add Comment

| Permalink | Monday, October 21, 2019