Carol H Tucker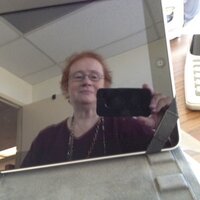 Passionate about knowledge management and organizational development, expert in loan servicing, virtual world denizen and community facilitator, and a DISNEY fan



Contact Me




Subscribe to this blog
beladona Memorial

Be warned:in this very rich environment where you can immerse yourself so completely, your emotions will become engaged -- and not everyone is cognizant of that. Among the many excellent features of SL, there is no auto-return on hearts, so be wary of where your's wanders...


Navigation Calendar
Days with posts will be linked
Most Recent Posts





Today is the 6th day of the 31st week, the 2nd day of the 8th month, the 214th day of 2019, and:

Braham Pie or Homemade Pie Day – apparently this is an event in Braham, Minnesota as Braham was declared the Pie Capital of Minnesota by former Governor Rudy Perpich in 1990
Dinosaurs Day – as happens with many of these holidays, there is no indication of why TODAY is the day to celebrate these awesome beings. Maybe it was the day they think the asteroid hit?
International Beer Day
National CAD [computer-aided design] Day –
National Coloring Book Day – since 1990, it hasn't been just for kids anymore
National Ice Cream Sandwich Day - The original ice cream sandwich, some vanilla ice cream pressed between two thin graham crackers, sold for a penny in 1900 from a pushcart in the Bowery neighborhood of New York. The name of that inventive vendor has never been found
National Water Balloon Day
Tomboy Tools Day – those pink tools quickly became ubiquitous
Twins Day
Quote of the day:

"You are the light, with your ability to be conscious and mindful, and to act with wisdom and foresight. To serve the light means to show up—by which I mean, to be present—for yourself, as your best and highest self, and to show up for others in your life as well."

~ Dawa Tarchin Phillips, "What to Do When You Don't Know What's Next"

No the quote doesn't have anything to do with my … well I guess rant is the only applicable word

My doctor visit on July 9th wasn't exactly pleasant. For the past nine years, after being diagnosed with Type II Diabetes, I have been successfully managing my blood sugar levels with a combination of diet and medication. The wheels seemed to have come off the bus back at the beginning of the year and my A1C level, which indicates an average bloods sugar level in the bloodstream, suddenly started climbing despite my best efforts to manage it. The doctor told me on that Tuesday that I would have to go on low-level insulin to try and get things back under control. As much as I hated and dreaded the idea of giving myself daily injections, I agreed and she suggested getting a pen as a delivery system.

But in this day and age, the space between the doctor's prescription and actually taking medication has to be negotiated via insurance. Now insulin, especially via pen is a tier 2 to 4 drug – translation? The patient pays 30% to 100% of the drug cost even in its generic form and there has been a lot of publicity about how much prices have soared. Medicare does not provide any coverage for insulin, so it was all about what the Baltimore County Retired Police Officers had negotiated with Cigna. After a long phone call and much research into the formulary, I was astonished to discover [1] there were different types of insulin, not just different strengths, and [2] that certain types of insulin were 100% covered by my plan. I copied the formulary and submitted it to my doctor – unfortunately the type she wanted to use was not on that plan but she was able to find one she though would work, and then they sent in the prescription

Now this insurance company prefers you use their mail service to fill prescriptions. Back and forth, phone calls to Cigna and the doctor's office. And then there is the time for shipping. So finally, on July 31st the insulin pens arrive. One small problem – the doctor's office had prescribed "supplies" and didn't specify needles, so no needles were sent and no instructions on how to do injections. Another doctor visit and a trip to Walgreens and I finally was able to take my first injection on August 1st, over three weeks after the doctor's diagnosis.

And I am quite aware that I am one of the lucky ones that has insurance coverage and the medication is covered,for now at least. The doctor is frustrated with the wait, the bureaucracy, and the fact I am not taking what she thought best to use.




This is health care in America.

There has to be a better way.

0 Comments

|

Add Comment

| Permalink | Friday, August 2, 2019