Carol H Tucker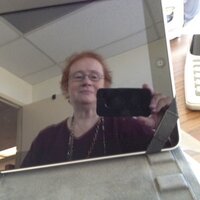 Passionate about knowledge management and organizational development, expert in loan servicing, virtual world denizen and community facilitator, and a DISNEY fan



Contact Me




Subscribe to this blog
beladona Memorial

Be warned:in this very rich environment where you can immerse yourself so completely, your emotions will become engaged -- and not everyone is cognizant of that. Among the many excellent features of SL, there is no auto-return on hearts, so be wary of where your's wanders...


Navigation Calendar
Days with posts will be linked
Most Recent Posts

you only live twice....




Today is the 6th day of the 49th week, the 4th day of the 12th month, the 339th day of 2020, and:

Bartender Appreciation Day
Cabernet Franc Day
Extraordinary Work Team Recognition Day
Faux Fur Friday
International Cheetah Day
National Dystychiphobia Awareness Day
International Sweater Vestival
National Cookie Day
National Dice Day
National Sock Day
Santa's List Day
Wear Brown Shoes Day
World Wildlife Conservation Day
ON THIS DAY IN ....

1563 – The final session of the Council of Trent is held. (It had opened on December 13, 1545.)

1674 - Father Marquette builds first dwelling in what is now Chicago

1791 – The first edition of The Observer, the world's first Sunday newspaper, is published.

1829 – In the face of fierce local opposition, British Governor-General Lord William Bentinck issues a regulation declaring that anyone who abets suttee in Bengal is guilty of culpable homicide.

1861 – The 109 Electors of the several states of the Confederate States of America unanimously elect Jefferson Davis as President and Alexander H. Stephens as Vice President.

1872 – The crewless American brigantine Mary Celeste, drifting in the Atlantic, is discovered by the Canadian brig Dei Gratia. The ship has been abandoned for nine days but is only slightly damaged. Her master Benjamin Briggs and all nine others known to have been on board are never accounted for

1881 – The first edition of the Los Angeles Times is published.

1889 - Explorer Henery Morton Stanley's expedition reaches Bagamoyo in Indian Ocean

1918 – U.S. President Woodrow Wilson sails for the World War I peace talks in Versailles, becoming the first US president to travel to Europe while in office.

1927 - Duke Ellington opens at the Cotton Club in Harlem

1930 - Vatican approves rhythm method for birth control

1952 - Killer fogs begin in London, England; the term "Smog" is coined

1954 - The first Burger King is opened in Miami, Florida, USA

1956 – The Million Dollar Quartet (Elvis Presley, Jerry Lee Lewis, Carl Perkins, and Johnny Cash) get together at Sun Studio for the first and last time.

1961 - Museum of Modern Art hangs Matisse's Le Bateau upside down for 47 days

1962 - US performs nuclear test at Nevada Test Site

1964 - The Beatles release their "Beatles For Sale" album

1965 - Gemini 7 launched with Frank Borman and Jim Lovell

1978 - Pioneer Venus 1 goes into orbit around Venus

1985 - "Les Miserables" opens at Palace Theatre, London

1986 - US launches its Fleet Satellite Communications System (Fltsatcom-7)

1988 - USSR performs nuclear test at Novaya Zemlya USSR

1991 – Pan American World Airways ceases its operations after 64 years.

1996 - NASA's 1st Mars rover launched from Cape Canaveral

1998 – The Unity Module, the second module of the International Space Station, is launched.

2006 - An adult giant squid is caught on video by Kubodera near the Ogasawara Islands, 1,000 km (620 miles) south of Tokyo

2014 - The United Nations warns that the world is on course for the warmest year since records began

2018 - Scottish artist Charlotte Prodger wins the 2018 Turner Prize with film shot on her iPhone

2019 - North American migratory birds getting smaller, their wings wider due to climate change according to study by University of Michigan published in journal "Ecology Letters"

2020 - NASA Voyager is 21 hrs 03 mins 58 secs of light-travel time from Earth

beladona Memorial has spent 15 years in Second Life as of today.

The first beladona was rezzed over a year earlier when Linden Labs first opened the grid. I landed in the corral, and quickly found out that the dial-up I was using for my internet connection meant that I couldn't move. Disgusted, I left her caught in some bushes and logged out. Prompted by the chance to attend a talk by someone I knew, and buoyed by a recently purchased DSL connection, I recreated the account, logged back in, and promptly ended up on the stage, sitting on the presenter's head. I quickly logged back out, but was intrigued enough to return and wander about exploring.




15 years, 13 avatars, 3 partners, 2 Masters, and 2 marriages later, with my home permanently on the beach in Nowhereville, I am still wandering about living my 2nd life.