Carol H Tucker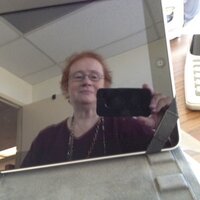 Passionate about knowledge management and organizational development, expert in loan servicing, virtual world denizen and community facilitator, and a DISNEY fan



Contact Me




Subscribe to this blog
beladona Memorial

Be warned:in this very rich environment where you can immerse yourself so completely, your emotions will become engaged -- and not everyone is cognizant of that. Among the many excellent features of SL, there is no auto-return on hearts, so be wary of where your's wanders...


Navigation Calendar
Days with posts will be linked
Most Recent Posts

yes we remember






Today is the 4th day of the 37th week, the 11th day of the 9th month, the 254th day of 2019, and:

"I Want to Start My Own Business" Day
Libraries Remember Day
Make Your Bed Day
National Day of Service and Remembrance
National Emergency Responders Day
National Hot Cross Bun Day
National No News is Good News Day
Patriot Day
Remember Freedom Day
Women's Baseball Day
ON THIS DAY IN ...

1773 - Benjamin Franklin writes "There never was a good war or bad peace"

1792 - The French Blue gem (later the Hope Diamond) is stolen with other French crown jewels from Royal storehouse in Paris during Reign of Terror

1847 - the first singing of Stephen Foster's "Susanna" (in Pittsburgh)

1853 - the first electric telegraph used - Merchant's Exchange, San Francisco to Pt Lobos, California

1875 - the first women's baseball game where fans were charged and players were paid took place. It was between "Blondes" and "Brunettes" and was held in Springfield, Illinois.

1906 - Mahatma Gandhi coins the term "Satyagraha" to characterize the Non-Violence movement in South Africa.

1914 - WC Handy "Father of the Blues" publishes his most famous composition "St Louis Blues"

1930 - Stromboli volcano (Sicily) throws 2-ton basaltic rocks two miles

1940 - George Stibitz pioneers the first remote operation of a computer.

1945 - Physician Willem J Kolff performs the first successful kidney dialysis using his artificial kidney machine, the Netherlands

1946 - the first mobile long-distance car-to-car telephone conversation

1950 - the first typesetting machine to dispense with metal type exhibited

1950 - Dick Tracy TV show sparks uproar concerning violence

1959 - Congress passes a bill authorizing food stamps for poor Americans

1961 - Foundation of the World Wildlife Fund.

1965 - Beatles' "Help!" album goes #1 & stays #1 for nine weeks

1966 - France performs nuclear test at Mururoa atoll

1967 - US Surveyor 5 makes first chemical analysis of lunar material

1969 - USSR performs nuclear test at Eastern Kazakh/Semipalitinsk USSR

1978 - The last known person dies of smallpox - medical photographer Janet Parker through infection in a laboratory, in Birmingham, England

1983 - USSR performs nuclear test at Eastern Kazakh/Semipalitinsk USSR

1985 - International Cometary Explorer (ISEE 3) passes Giacobini-Zinner by 7900 km

1986 - US performs nuclear test at Nevada Test Site

1986 - Dow Jones Industrial Avg suffered biggest 1-day decline ever, plummeting 86.61 points to 1,792.89. 237.57 million shares traded

1995 - Soyuz TM-22, lands

2003 - The Cartagena Protocol on Biosafety enters into effect.

2007 - Russia tests the largest conventional weapon ever, the Father of all bombs.

Quote of the day:
"Forever—is composed of Nows—"
~ Emily Dickinson, The Poems of Emily Dickinson

Today, 18 years ago, a lot changed in the US. For a time we came together, and then the fracture lines appeared. There were those who looked upon any foreigner [defined by not looking like "us" whether visitor, immigrant, or citizen] with suspicion because the terrorists had lived amongst us before they struck. The polarization seemed to start there – I remember losing a friend I had known for years because I tried to be even-handed about strangers in our land. He, shook with grief and loss of someone close to him, would have none of it and rounded on me, never to speak to me again. I wonder sometimes if our annual revisiting of this day exacerbates rather than assuages our grief, impeding our progess to togetherness. I wish I could talk to Grandmom Hughes about Pearl Harbor Day, but then again, they had the catharsis of WWII afterwards whereas for us there has been no real resolution, just more and more Homeland Security.




Yes we all remember – I just hope we are remembering the right things

0 Comments

|

Add Comment

| Permalink | Wednesday, September 11, 2019