Carol H Tucker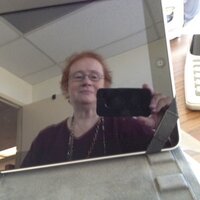 Passionate about knowledge management and organizational development, expert in loan servicing, virtual world denizen and community facilitator, and a DISNEY fan



Contact Me




Subscribe to this blog
beladona Memorial

Be warned:in this very rich environment where you can immerse yourself so completely, your emotions will become engaged -- and not everyone is cognizant of that. Among the many excellent features of SL, there is no auto-return on hearts, so be wary of where your's wanders...


Navigation Calendar
Days with posts will be linked
Most Recent Posts

yeah about that choice thing....




Today is the 3rd day of the 17th week, the 23rd day of the 4th month, the 113th day of 2019, and:

English Language Day
English Muffin Day
German Beer Day
Impossible Astronaut Day
International Nose Picking Day
International Pixel-Stained Technopeasant Day
Lover's Day
Movie Theater Day
National Cherry Cheesecake Day
National Lost Dog Awareness Day
National Picnic Day
Saint George's Day
School Bus Driver's Day
Slay A Dragon Day
Spanish Language Day
Take a Chance Day
Talk Like Shakespeare Day
World Book and Copyright Day
World Book Night
World Laboratory Day
Quote of the day:
"When you are eighty years old, and in a quiet moment of reflection narrating for only yourself the most personal version of your life story, the telling that will be most compact and meaningful will be the series of choices you have made. In the end, we are our choices."
~ Jeff Bezos (B - 1964), Founder and CEO of Amazon

Ol' Jeff there has made some very public choices lately which have impacted his family and his business. I can sympathize. The problem is? You never know when you make a small decision that will have a very large and disparate impact. While there always is a boom – always – just how big that explosion will be and when it will hit is often a guess, and sometimes a not very well educated guess at that [AKA a WAG]. There is a bewildering number of probabilities and you can change the outcome of your entire story with just one small act or failure to act. And some choices are simply irrevocable – once you have started down a path you have no way to turn back and sometimes those choices are not clearly marked.

Choices in the past have brought me to where I am in the present. As I have grown older, I find that I am asking myself about the many choices I make that impact my ability to physically live almost every day. Examples? Do I listen to the doctor and take medication that I am not sure about or do I argue with them? Do I eat what I want and enjoy or do I adhere to a regime that may help me live longer? Do I save my money for a rainy day or do I spend it to do things now while I still can? Do I extend my lease for another year or plan on moving? Do I spend a substantial amount to fix up the old car or use that money as a down payment on a new set of wheels? Do I take a cane with me when traveling just in case? And that doesn't even start to address the far more intricate and tricky question of relationships! My belief or lack thereof in the Almighty and an afterlife. My closeness to various members of my family and how that is expressed. My interactions with those who have permitted me to be in their lives as friends. All of these things impact my wellbeing.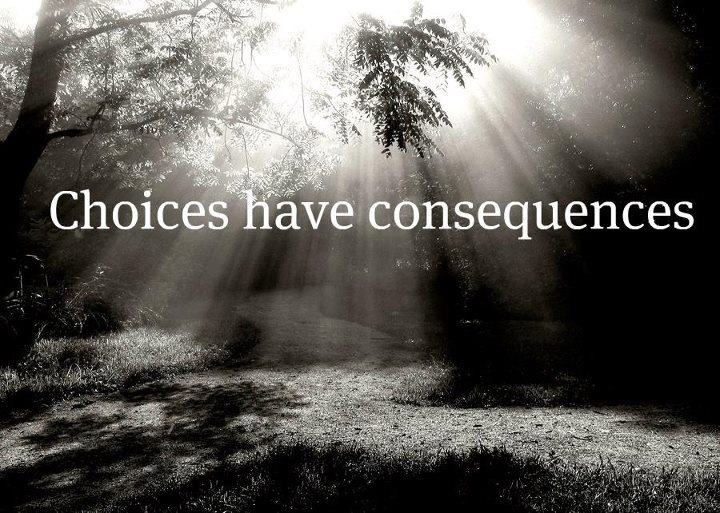 One of the greatest compliments I have ever gotten was from my Aunt Blanche [my father's younger sister]. She once told me that she thought many things I did were downright dumb, but she gave me credit for always being willing to sleep in the bed that I had made. It isn't always easy to do that without blaming other people, society, and/or the universe for your circumstances. -- certainly I haven't seen in my past choices any options that would've resulted in me being independently wealthy! But then again? Maybe that was a choice I made before I was born

0 Comments

|

Add Comment

| Permalink | Tuesday, April 23, 2019