Carol H Tucker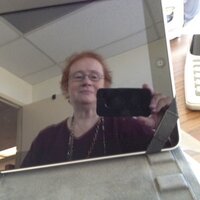 Passionate about knowledge management and organizational development, expert in loan servicing, virtual world denizen and community facilitator, and a DISNEY fan



Contact Me




Subscribe to this blog
beladona Memorial

Be warned:in this very rich environment where you can immerse yourself so completely, your emotions will become engaged -- and not everyone is cognizant of that. Among the many excellent features of SL, there is no auto-return on hearts, so be wary of where your's wanders...


Navigation Calendar
Days with posts will be linked
Most Recent Posts

where did they go?




Today is the 5th day of the 20th week, the 16th day of the 5th month, the 136th day of 2019, and:

Biographer's Day -- actually commemorates the anniversary of the first meeting of Samuel Johnson and his biographer James Boswell in London, England on this day in 1763. While Boswell didn't invent the genre, his biography of the writer was the first "warts and all" life story and he is credited with re-vitalizing and popularizing the biography.
Brown Bag It Thursday – I very seldom take my lunch, never particularly liked taking my lunch in school, don't particularly like it now.
Honor Our LGBT Elders' Day – once pursuing an alternate lifestyle was downright dangerous, and many struggled for years to maintain a valid place in society. These people paved the way for many to feel rainbow pride.
Hummus Day
International Day of Light – celebrated on the anniversary of the first successful operation of the laser in 1960 by physicist and engineer, Theodore Maiman.
Love a Tree Day
National Aperitif Day
National Coquilles St Jacques Day – apparently this is a way to cook scallops As usual, there is no indication how they came to have their own "national day"
National Mimosa Day – and every champagne brunch is the better for this cocktail
National Notebook Day
National Piercing Day
National Sea Monkey Day
National Wear Purple for Peace Day – I didn't.
See what historic, notable and important events that happened on the 16th of May: https://www.onthisday.com/events/may/16 In the past I have gone through and cherry-picked the ones I find vaguely interesting while ignoring all the battles and other war information, with the exception of posting nuclear tests from the various countries.

Quote of the day:
"Fear thrives in the absence of mutual understanding and diversity, and it is a poisonous weapon. But there is an antidote: compassion. Compassion combats fear."
~ Gyalwang Drukpa, "How to Combat Fear"

The wide chasm in our society seems to be getting broader and deeper. Those who have [AKA the 1%] and those who have not [everyone else]. The alt-right and Fox News VS the rest of the world. Those who proclaim "right to life" and those who demand "reproductive freedom". Those who think diversity enhances our lives and those who only see the edifice of their lives crumbling as by an assault. Increasingly, we have lost a middle ground, a common meeting place. Just try to discuss vaccination, climate change, or foreign interference in our elections – you won't have a reasonable conversation, you will end up with everyone spouting sound bytes at each other and not listening to a word because disagreement with convictions now equals error. No understanding is reached. This is the legacy of the repeal of the Fairness Doctrine back in 1987 – we now only hear what we want to hear. Understanding the other point of view is no longer required.




So, where did the wheeler/dealers, the bridge builders, the art of the compromise, go?

0 Comments

|

Add Comment

| Permalink | Thursday, May 16, 2019