Carol H Tucker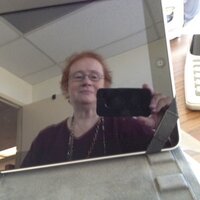 Passionate about knowledge management and organizational development, expert in loan servicing, virtual world denizen and community facilitator, and a DISNEY fan



Contact Me




Subscribe to this blog
beladona Memorial

Be warned:in this very rich environment where you can immerse yourself so completely, your emotions will become engaged -- and not everyone is cognizant of that. Among the many excellent features of SL, there is no auto-return on hearts, so be wary of where your's wanders...


Navigation Calendar
Days with posts will be linked
Most Recent Posts

When you have an ex




Today is the 5th day of the 42nd week, the 17th day of the 10th month, the 290th day of 2019 [80% of the year is over], and:

Black Poetry Day
Conflict Resolution Day
Edge Day
Forgive an Ex Day
Four Prunes Day
Get to Know Your Customers Day
International Credit Union Day
International Day for the Eradication of Poverty
International ShakeOut Day
Mulligan Day
National Get Smart About Credit Day
National Pasta Day
National Playing Card Collection Day
Pay Back a Friend Day
Spirit Day
Spreadsheet Day
Wear Something Gaudy Day
World Trauma Day
ON THIS DAY IN ...

1456 - The University of Greifswald is established, making it the second oldest university in northern continental Europe (also for a period the oldest in Sweden, and Prussia)

1829 - Delaware River & Chesapeake Bay Canal formally opens

1888 - Thomas Edison files a patent for the Optical Phonograph (the first movie)

1907 - Guglielmo Marconi's company begins the first commercial transatlantic wireless service between Glace Bay, Nova Scotia, Canada and Clifden, Ireland

1919 - Radio Corporation of America (RCA) is created as a subsidiary of General Electric

1933 - Albert Einstein arrives in US as a refugee from Nazi Germany

1939 - "Mr. Smith Goes to Washington", directed by Frank Capra and starring James Stewart and Jean Arthur, is released

1956 - "Around the World in 80 Days", based on the book by Jules Verne, directed by Michael Anderson and starring David Nivon and Cantinflas, premieres in New York

1959 - Queen Elizabeth is fined $140 for withdrawing her race horse

1963 - The Beatles record "I Want to Hold Your Hand" at EMI Studios in London

1965 - "On A Clear Day You Can See Forever" opens in NYC for 280 performances

1967 - "Hair" premieres on Broadway

1967 - USSR performs nuclear test at Eastern Kazakh/Semipalitinsk USSR

1969 - Soyuz 7 returns to Earth

1975 - UN passes resolution saying "Zionism is a form of racism and racial discrimination" which was later revoked in December 1991

1976 - China performs nuclear test at Lop Nor, PRC

1978 - USSR performs underground nuclear test

1982 - the first live orchestra on a US commercial network since 1954 (National Symphony)

1982 - USSR performs nuclear test at Novaya Zemlya USSR

1990 - "Les Miserables" opens at Imperial Theatre, NY & His Majesty's Theatre, Perth

2007 - The Dalai Lama receives the United States Congressional Gold Medal

2008 - Iran's attempt to create the world's largest sandwich (1,500 metres) fails when crowds eat it before it can be measured

2012 - Exoplanet Alpha Centauri Bb discovered orbiting Alpha Centauri announced (later thought to be a false finding)

2016 - Chinese spacecraft Shenzhou-11 launched from Jiuquan Satellite Launch Centre in northern China

2018 - Big Bird and Oscar the Grouch puppeteer Caroll Spinney leaves "Sesame Street" after 50 years


Quote of the day:
"You show up on time. When you say you're going to do something, you try to do your best at it. You don't backstab people. You don't bitch and complain about what you're doing. Being compassionate is big. And it's always important to act like a gentleman."
~ Scott Eastwood on the code taught by his father Clint Eastwood, American actor

I have two ex-husbands, each of them the father of one of my children. On this day that is devoted to forgiving an Ex, I poke my feelings towards them. A long time ago, I realized that the opposite of love is not hate, and I worked on achieving indifference as far as what happened between them and me. Forgiving what they have each done to their offspring? That comes a bit harder. My son has come to a place where he accepts his father for what he is and doesn't have any negative emotional investments in the relationship for the most part, so I have been able to let my first husband go completely. My daughter? I do not understand how her father can live each day without speaking, without knowing about her health saga and his granddaughters, and so I am annoyed with him even after 34 years. I'm not sure how to forgive him for his intransigence and arrogant pride that causes the rift between him and our daughter, but it's no skin off my nose and he is the loser thereby, so is forgiveness even mine to grant or withhold?





*looks a little sad*

I don't think either of them have forgiven me for my part in the failed relationships. Sometimes, if I think about it, knowing there are two people who might actively wish me ill is rather dispiriting.

0 Comments

|

Add Comment

| Permalink | Thursday, October 17, 2019