Carol H Tucker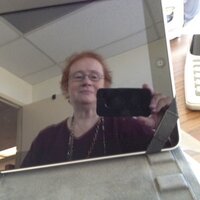 Passionate about knowledge management and organizational development, expert in loan servicing, virtual world denizen and community facilitator, and a DISNEY fan



Contact Me




Subscribe to this blog
beladona Memorial

Be warned:in this very rich environment where you can immerse yourself so completely, your emotions will become engaged -- and not everyone is cognizant of that. Among the many excellent features of SL, there is no auto-return on hearts, so be wary of where your's wanders...


Navigation Calendar
Days with posts will be linked
Most Recent Posts

what we don't know...




Today is the 4th day of the 47th week, the 20th day of the 11th month, the 324th day of 2019, and:

Africa Industrialization Day
Beautiful Day
Future Teachers of America Day
Geographic Information Systems Day
Globally Organized Hug a Runner Day
Latina Women's Equal Pay Day
Name Your PC Day
National Absurdity Day
National Educational Support Professionals Day
National Peanut Butter Fudge Day
Transgender Day of Remembrance
Universal Children's Day – in 1959 UN adopts Universal Declaration of Children's Rights
ON THIS DAY IN ...

1521 - Arabs attribute shortage of water in Jerusalem to Jews making wine

1886 - Sherlock Holmes's first story "A Study in Scarlet" is accepted by publisher Ward and Lock with payment of £25

1888 - Willard Bundy patents timecard clock

1889 - Gustav Mahler's First Symphony is performed

1914 - US State Department starts requiring photographs for passports

1923 - Garrett Morgan patents his traffic signal design, an important development in automobile safety

1945 - The Nuremberg war trials begin as 24 Nazi leaders are put on trial before judges representing the victorious Allied powers

1966 - "Cabaret" opens at Broadhurst Theater NYC for 1166 performances

1968 - US performs nuclear test at Nevada Test Site

1971 - US performs nuclear test at Nevada Test Site

1979 - US's first artificial blood transfusion occurs at University of Minnesota Hospital

1980 - Steve Ptacek in Solar Challenger makes first solar-powered flight

1983 - An estimated 100 million people watched the controversial ABC-TV movie "The Day After." The movie depicted the outbreak of nuclear war.

1984 - SETI Institute (Search for ExtraTerrestrial Intelligence) is founded.

1985 - Microsoft Windows 1.0 is released

1986 - The one billionth Little Golden Book was printed. The title was "The Poky Little Puppy".

1990 - The space shuttle Atlantis landed at Cape Canaveral, FL, after completing a secret military mission.

1995 - Princess Diana admitted being unfaithful to Prince Charles in an interview that was broadcast on BBC Television.

1998 - Forty-six states agreed to a $206 billion settlement of health claims against the tobacco industry. The industry also agreed to give up billboard advertising of cigarettes.

2008 - After critical failures in the US financial system began to build up after mid-September, the Dow Jones Industrial Average reaches its lowest level since 1997.

2018 - Sell-off in technology stocks leads stock market losses wiping out all 2018 market gains

2019- NASA Voyager is 20 hrs 32 mins 48 secs of light-travel time from Earth



Writing prompt of the day:

How do you think the colors of the traffic light: red, yellow and green, were decided upon? The short answer is that the color scheme was lifted from the railroads, but that doesn't explain why the railroads used them.



Picture an archeologist of the future pondering over an artifact that has been dug up from a Weans dig. The questions abound – why three lights? Were all three on at the same time, or two at a time, or just one? When were the lights lit and for what purpose did they festoon the city streets? It seems almost a universal color scheme – we know that red stands for stop or danger, yellow means caution, green means okay or go. – but how would our archeologist know that? They might speculate the color red was used because the wavelength of the color is the longest in the visual spectrum, and therefore the easiest to see from a distance – but how would they figure out the meaning? They might speculate as we do today that red stood for danger years because it is the color of our blood and of fire. Along those lines, green can be seen as a symbol of life because of trees, brush, and grass – and therefore of safety. Yellow, despite being the color of sunshine, could be associated with cowards, madness, jaundice because the toxic materials used created the yellow pigments [cadmium, lead, chrome, and urine]. Think of all the misconceptions our unknown, intrepid explorer could form – and realize just how little we know today about the world of our own ancestors.








No wonder so many outre theories abound!



0 Comments

|

Add Comment

| Permalink | Wednesday, November 20, 2019