Carol H Tucker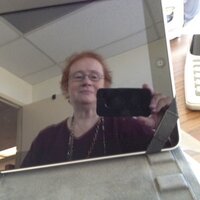 Passionate about knowledge management and organizational development, expert in loan servicing, virtual world denizen and community facilitator, and a DISNEY fan



Contact Me




Subscribe to this blog
beladona Memorial

Be warned:in this very rich environment where you can immerse yourself so completely, your emotions will become engaged -- and not everyone is cognizant of that. Among the many excellent features of SL, there is no auto-return on hearts, so be wary of where your's wanders...


Navigation Calendar
Days with posts will be linked
Most Recent Posts

what price pixie dust?




Today is the 4th day of the 18th week, the 29th day of the 4th month, the 120th day of 2020, and:
Day of Remembrance for all Victims of Chemical Warfare
Denim Day
International Dance Day
International Guide Dog Day
International Noise Awareness Day
National Peace Rose Day
National Shrimp Scampi Day
Shōwa Day, traditionally the start of the Golden Week holiday period
Stop Food Waste Day
Viral Video Day
We Jump the World Day
World Stationary Day
World Wish Day
Zipper Day

I wasn't always a Disney fan. Although I was dutifully taken to even single Disney movie as a kid, and then took my own kids to every new release, calling something "mickey mouse" was far from a compliment. Then Frank insisted we needed to go to Walt Disney World in 1987. I thought of WDW as just another theme park, like Busch Gardens or Kings Dominion, until we sat in the Imagination car in Epcot. The clouds rolled back, the Dreamfinder and Figment appeared, and I had the blindingly realization that this was a SHOW and I was invited to be on the stage, and I fell in love.

Over the years, Frank and I went back to Disney many times, at first with my kids, once with his daughter and her family, and then alone. We became stockholders. We discovered the joys of staying on site and once even got to stay in the Animal Lodge, a deluxe resort. After he died, I made solo trips, and then trips with family, took a Disney cruise, and even got to go to Disneyland once. The apartment is full of Disney paraphernalia and I have an entire wardrobe of Disney clothing and jewelry. It became my dream to retire, move to Orlando, and go to work for the House of the Mouse.

But in the past five years or so, I started noticing the maintenance on the parks wasn't what it had been. Dark rides were just made darker, and seemed to break down more often, and for the first time, I saw litter. The place started getting more crowded, there was more tie-ins to the movies even in Epcot and the Animal Kingdom, stockholder perks and discounts were eliminated, pricey tours and experiences started cropping up, and suddenly the cost of a WDW vacation seemed to be very high. Disney executives no longer talked about the magic – they only talked about ROI and paid themselves huge salaries with even larger bonuses. This, of course, simply mirrored what has happened across the spectrum of corporate board rooms.

Now, after the impact of COVID-19, the burning question is what will Disney do next? The Disney cruise line is out of the water at the moment. In the parks, rather than keep construction going and doing much needed maintenance in the empty parks, everything ground to a halt as Disney chose not to make that investment in the future, while rival Universal Studios kept on working. OTOH – it is clear the communities around the parks are in need of stimulus visiting Disney fans provide. OTOH – it is also clear the parks will not bring in the kind of income Disney has come to expect if they have to reduce capacity and implement more stringent maintenance.




It will be interesting to see what happens, how many people feel comfortable and what kind of experience they can expect to enjoy