Carol H Tucker

Passionate about knowledge management and organizational development, expert in loan servicing, virtual world denizen and community facilitator, and a DISNEY fan



Contact Me




Subscribe to this blog
beladona Memorial

Be warned:in this very rich environment where you can immerse yourself so completely, your emotions will become engaged -- and not everyone is cognizant of that. Among the many excellent features of SL, there is no auto-return on hearts, so be wary of where your's wanders...


kala

(¤´¨)
¸.·´¸.·*´¨) ¸.·*¨)
(¸.·´ (¸.·`¤"If you will practice being fictional for awhile, you will understand that fictional characters are sometimes more real than people with bodies and heartbeats." -- Richard Bach


Navigation Calendar
Days with posts will be linked
Most Recent Posts

what have you got to lose?




Today is the 3rd day of the 42nd week, the 16th day of the 10th month, the 289th day of 2018 [with only 69 shopping days left until Christmas], and:

Dictionary Day (Noah Webster's Birthday)
First quarter of the moon at 2:02 PM EDT
Global Cat Day
Information Overload Day
National Boss Day
National Cut Up Your Credit Card Day
National Department Store Day
National Dictionary Day
National Face Your Fears Day
National Feral Cat Day
National Learn a Word Day
National Liqueur Day
national Pharmacy Technician Day
Pro-Life Day of Silent Solidarity
Steve Jobs Day
World Food Day
World Spine Day
ON THIS DAY IN ...

1841 – Queen's University is founded in Kingston, Ontario, Canada.

1843 – Sir William Rowan Hamilton comes up with the idea of quaternions, a non-commutative extension of complex numbers.

1846 – William T. G. Morton first demonstrated ether anesthesia at the Massachusetts General Hospital in the Ether Dome.

1847 – The novel Jane Eyre by Charlotte Brontë is published in London.

1869 – The Cardiff Giant, one of the most famous American hoaxes, is "discovered".

1869 – Girton College, Cambridge is founded, becoming England's first residential college for women.

1875 – Brigham Young University is founded in Provo, Utah.

1882 – The Nickel Plate Railroad opens for business.

1916 – In Brooklyn, New York, Margaret Sanger opens the first family planning clinic in the United States.

1923 – The Walt Disney Company is founded by Walt Disney and his brother, Roy Disney.

1950 – The Lion, the Witch and the Wardrobe by C.S. Lewis is published, starting The Chronicles of Narnia series.

1962 - the Cuban missile crisis began as President John F. Kennedy was informed that reconnaissance photographs had revealed the presence of missile bases in Cuba.

1964 – China detonates its first nuclear weapon.

1969 - The New York Mets, a previously hapless expansion team, won the World Series 4 games to 1 over American League powerhouse the Baltimore Orioles.

1975 – Rahima Banu, a two-year-old girl from the village of Kuralia in Bangladesh, is the last known person to be infected with naturally occurring smallpox.

1995 – The Skye Bridge, a road bridge over Loch Alsh, Scotland, is opened.

1996 - The British Government announces plans to outlaw almost all handguns in the UK following Dunblane massacre in March.

Quote of the day:
"Loss is a fact of life. Impermanence is everywhere we look. We are all going to suffer our losses. How we deal with these losses is what makes all the difference. For it is not what happens to us that determines our character, our experience, our karma, and our destiny, but how we relate to what happens."
~ Lama Surya Das, "Practicing With Loss"

It would seem that change, which is inevitable, often entails loss of one kind or another. Some losses are irrevocable – the loss of a loved one, the loss of a pet, the loss of your home – and they leave a hole in your life and your heart. Easy to say "get over it and move on" but not so easy to do it, I have found. While it may be true that when a door closes, somewhere a window opens, what if you really aren't very good at or even able to start, climbing through windows?

Just been thinking a lot about loss lately – the loss of civility in the political process, the loss of rights or citizenship [how easily the UK decided as part of the Brexit process or the US decided that someone cannot identify themselves adequately, and therefore they must be aliens]; the loss of property as the folks try to put their lives back together after tsunamis and earthquakes and hurricanes; the loss of beloved pets or family or friends; the loss of health; the loss of hope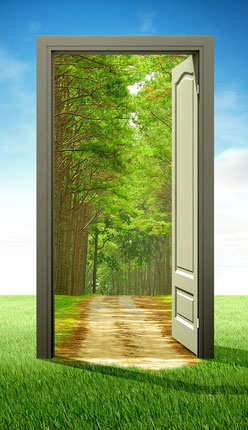 Guess you never really know how you will react until you yourself are tested.

0 Comments

|

Add Comment

| Permalink | Tuesday, October 16, 2018