Carol H Tucker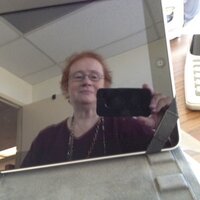 Passionate about knowledge management and organizational development, expert in loan servicing, virtual world denizen and community facilitator, and a DISNEY fan



Contact Me




Subscribe to this blog
beladona Memorial

Be warned:in this very rich environment where you can immerse yourself so completely, your emotions will become engaged -- and not everyone is cognizant of that. Among the many excellent features of SL, there is no auto-return on hearts, so be wary of where your's wanders...


Navigation Calendar
Days with posts will be linked
Most Recent Posts

update




Today is the 2nd day of the 21st week, the 23rd day of the 5th month, the 143rd day of 2022 [with only 215 shopping days left until Christmas], and:

Declaration of the Bab Day
Drinking with Chickens Day – yes that is apparently a thing
International Day to End Obstetric Fistula
National Best Friend-in-Law Day
Lucky Penny Day
National Taffy Day
Victoria Day
World Crohn's and Colitis Day
World Turtle Day
ON THIS DAY IN:

1568 - The Netherlands declares independence from Spain

1576 - Tycho Brahe gives Hveen Island to build Uraniborg Observatory

1785 - Benjamin Franklin announces his invention of bifocals

1788 - South Carolina becomes 8th state to ratify US constitution

1845 - New York City Police Department (NYPD) is formed, replacing an old night watch system

1863 - Organization of the Seventh-day Adventist Church in Battle Creek, Michigan

1867 - Jesse James gang robs bank in Richmond, Missouri (2 die, $4,000 taken)

1873 - The first running of the second jewel of the Triple Crown Survivor wins Pimlico Race Course, Baltimore, Maryland. It is still run the weekend before Memorial Day each year

1873 - Postal cards sold in San Francisco for 1st time

1894 - William Love hosts groundbreaking ceremonies for Love Canal

1900 - Associated Press News Service forms in NY

1903 - 1st automobile trip across US leaves San Francisco for New York (arrives July 26)

1922 - Walt Disney incorporates his 1st film company Laugh-O-Gram Films

1934 - American outlaws Bonnie Parker and Clyde Barrow - Bonnie and Clyde - are killed by police in an ambush near Sailes, Louisiana

1939 - Submarine USS Squalus sinks in the Gulf of Maine, drowning 26, 33 remaining crew rescued from a depth of 243 ft (74 m) by divers using newly developed heliox air systems (divers later awarded the Medal of Honor)

1958 - Explorer 1 ceases transmission.

1962 - Scott Carpenter orbits Earth 3 times in US Aurora 7

1969 - The Who release rock opera "Tommy"

1970 - USSR performs nuclear test (underground)

1974 - Great Britain performs nuclear test at Nevada Test Site

1982 - Pope John Paul II declares "Peerke" Donders a saint

1984 - "Indiana Jones and the Temple of Doom", 2nd in the film series, directed by Stephen Spielberg, produced by George Lucas, and starring Harrison Ford, opens in the US

1988 - Maryland stops sale of cheap pistols on Jan 1, 1990

1990 -Cost of rescuing savings & loan failures is put at up to $130 billion in the US

1991 - US Supreme Court bars subsidized clinics from discussing abortion

1994 - "Star Trek: The Next Generation" finale airs this week in syndication

2016 - Chinese archaeologists announce findings of earliest use of barley in China to make beer, Shaanxi province 3400-2900 BC

2021 - Belarus accused of "state-sponsored hijacking" after diverting commercial Ryanair flight to Minsk to arrest dissident journalist Roman Protasevich

2022 - NASA Voyager1 is 21 hrs 34 mins 00 secs of light-travel time from Earth

I hadn't intended to stop writing, but here it is, almost two months from my last post. Can't say as I have been unusually busy or stressed, just haven't felt like writing when you come right down to it. Guess I lack the knack for turning absolutely mundane things into something to be read avidly?

So let's see – three things to catch up with:

I'm apartment shopping as my lease is up at the end of the summer, and have become very discouraged. Prices hereabouts are insane, and while I get that I need to shed stuff and downsize into a smaller place, it seriously irks me to be charged the same for a one bedroom 800 sq ft apartment as I am paying for a two bedroom, two bath 1150 sq ft place now. Of course I could get a place cheaper if I gave up on an in-unit washer/dryer or covered parking, but I don't want to. To top it off? I would more than double my commute to work!

Speaking of work? I've been with PBS LLC [the CUSO not the broadcaster] for 13 years now – the longest stretch with one employer in my entire work career.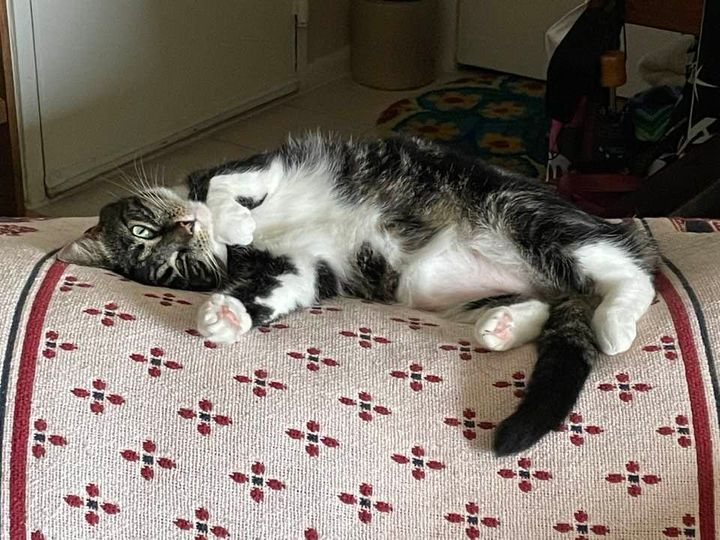 And Triscuit has been settling in. She has decided that I'm okay, even if she does still bolt if I walk towards her or reach for her. She's fast too – no idea how I'm going to catch her when it's time to take her to the vet!

More updates about stuff later….