Carol H Tucker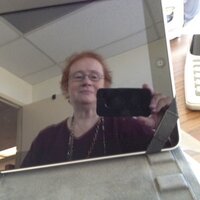 Passionate about knowledge management and organizational development, expert in loan servicing, virtual world denizen and community facilitator, and a DISNEY fan



Contact Me




Subscribe to this blog
beladona Memorial

Be warned:in this very rich environment where you can immerse yourself so completely, your emotions will become engaged -- and not everyone is cognizant of that. Among the many excellent features of SL, there is no auto-return on hearts, so be wary of where your's wanders...


Navigation Calendar
Days with posts will be linked
Most Recent Posts

tipping point




Today is the 6th day of the 36th week, the 10th day of the 9th month, the 253rd day of 2021, and:

Blame it on the Large Hadron Collider Day – the collider was first fired up in 2008 and probably has car keys, missing socks, and missed payments all sucked into a black hole
Hug Your Boss Day
International Creepy Boston Dynamics Robotic Horse Day – in 2012, the prototypes for the Legged Squad Support System was demonstrated
International Make-Up Day
National 401(k) Day
National Hot Dog Day
National Swap Ideas Day
Sew Be It Day – Elias Howe was granted a patent for the sewing machine in 1845
Stand Up to Cancer Day
TV Dinner Day
World suicide Prevention Day


Quote of the day:

"There are unheralded tipping points, a certain number of times that we will unlock the front door of an apartment. At some point you were closer to the last time than you were to the first time, and you didn't even know it."

~ Colson Whitehead, The Colossus of New York



I know a couple of people who joined me in the "over 70" club this week, and this quote, crystallized the feeling that has been drifting about in my head since my birthday in April. In this time of fear and uncertainty, with the COVID-19 variants causing death and havoc, with the very foundations of the US democracy being shaken, with the winter just around the corner, I look out from my balcony at the world, and reflect. There are definitely fewer days ahead of me than lie behind me, even if I reach my childhood goal of living to be 100 years old. I look down at me feet and remember reading a story about a very young girl who took huge steps because she believed the number of steps allotted to her was finite – she died in mid-story, leaving her young friend to wish he hadn't asked her to come over and visit because that used up some of her steps.








The tipping point for me has come and gone, gone long ago