Carol H Tucker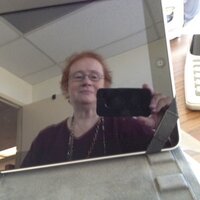 Passionate about knowledge management and organizational development, expert in loan servicing, virtual world denizen and community facilitator, and a DISNEY fan



Contact Me




Subscribe to this blog
beladona Memorial

Be warned:in this very rich environment where you can immerse yourself so completely, your emotions will become engaged -- and not everyone is cognizant of that. Among the many excellent features of SL, there is no auto-return on hearts, so be wary of where your's wanders...


Navigation Calendar
Days with posts will be linked
Most Recent Posts

this and that




Today is the 6th day of the 15th week, the 12th day of the 4th month, the 102nd day of 2019, and:
American Immigration Lawyers Association Day of Action
Belmont-Paul Women's Equality Monument Day
Big Wind Day
Day of Silence
Drop Everything and Read Day
International Day of Human Space Flight
International Day for Street Children
National Donate Life (Blue and Green) Day
National Grilled Cheese Sandwich Day
National Licorice Day
National Only Child Day
National Pro-Life T-Shirt Day
National Teach Children to Save Day
Poet in a Cupcake Day
Russian Cosmonaut Day
Walk on Your Wild Side Day
Wear A Star Day
Yuri's Night
A little of this, a little of that:

What do you do when you wake up in the wee hours? Happened to me the night before last – I was tired, not obviously worried about anything [the back mind could've been processing without my knowing it], light thought flitting through my head, determined to go back to sleep. I knew what would happen if I got up! I'd be active for about three hours, then ready to crawl back in bed right around the time the alarm would go off, so I stayed in bed. I was completely comfortable – not too hot not too cold, no cramps – and totally awake. At least I think I was, although time did seem to be going pretty quickly so maybe I was fading in and out.

Politics: no idea why the EU is letting the UK wiffle-waffle so much about Brexit. And as far as the US President? My issue with him is that I don't trust him to respect the processes he doesn't like – I've felt that way ever since his comments about not accepting the outcome of the 2016 election if he lost. In both countries, the amount of pure poison in the way of hatred and prejudice that is being thrown about is enough to discourage even the most fervent optimist. There doesn't seem to be any easy way to claw our way back out of the polarization that has occurred. Where are the bridge builders? How do we enable them? And am I the only one that feels it is way too early to be running a 2020 election campaign?

Ah spring. Pollen. Allergies. First it is balmy, then it is hot, then it is suddenly cold. In the county/state where I live, the apartment management cannot turn on the AC until there have been three consecutive nights above 65 F. I keep the windows open as much as possible and swelter all while sneezing, coughing, sniffling and rubbing my eyes. Next place I live will definitely have heat/AC controls in the individual unit!

Space, the final frontier: huge rocket engines landing after being fired off. A lunar probe crashing into the moon. Twins proving that humans can function in space without permanent harm. A picture of a black hole. And I still haven't subscribed to CBSAllAccess, although the new Picard show might change my mind about that. And celebrating the first person to make it into space.




Now if you will excuse me, I need to drop everything and read.


0 Comments

|

Add Comment

| Permalink | Friday, April 12, 2019