Carol H Tucker

Passionate about knowledge management and organizational development, expert in loan servicing, virtual world denizen and community facilitator, and a DISNEY fan



Contact Me




Subscribe to this blog
beladona Memorial

Be warned:in this very rich environment where you can immerse yourself so completely, your emotions will become engaged -- and not everyone is cognizant of that. Among the many excellent features of SL, there is no auto-return on hearts, so be wary of where your's wanders...


kala

(¤´¨)
¸.·´¸.·*´¨) ¸.·*¨)
(¸.·´ (¸.·`¤"If you will practice being fictional for awhile, you will understand that fictional characters are sometimes more real than people with bodies and heartbeats." -- Richard Bach


Navigation Calendar
Days with posts will be linked
Most Recent Posts

things haven't changed for some of us






Today is the 5th day of the 39th week, the 27th day of the 9th month, the 270th day of 2018, and:

Ancestor Appreciation Day
Google's Birthday
National Chocolate Milk Day
National Corned Beef Hash Day
National Crush a Can Day
National Gay Men's HIV/AIDS Awareness Day
Native American Women's Equal Pay Day
Remember Me Thursday
World Maritime Day
World Tourism Day


On this very day 27 years ago, the Senate Judiciary Committee was deadlocked, 7-7, on the nomination of Clarence Thomas to the Supreme Court after the testimony of Anita Hill. Thomas, who was nominated by George W Bush, assumed office in October 1991, and is now the senior Justice and generally viewed as the most conservative member of the court. He is also known for almost never speaking during oral arguments. Today we have another woman, Christine Blasey Ford, testifying before the same committee [indeed, before five of the same men] about another Supreme Court lifetime appointee.



I would like to point out two things:



First-- We are hearing the same old excuses for unacceptable behavior that we have heard again and again and again:

"Attempted" rape is not a crime because nothing actually happened
It was a long time ago. You can't be held accountable for something that happened 36 years ago!
Boys will be boys. He was just 17and he was drunk and horny, and inappropriate behavior is just natural
He is a good man, a pillar of his faith and community
He says he didn't do it. ((He says he didn't do anything to the other women who have come forward either))
Now imagine your daughters or granddaughters just entering puberty reading or hearing all this in the news. And don't forget the teenage boys they will be with are getting these messages too.



Second -- just think about the victim shaming and questioning that is going on. Now remember the other big sex scandal that recently broke -- have you heard anyone ridiculing any man who came forward with allegations of being molested by a Catholic priest after 35 years of silence? Asked why they didn't come forward sooner? Called sluts? Had to move because their phone numbers and addresses were posted in social media? Told they were mixed up or confused or asked for it because of the way they were dressed or what they were drinking or where they were at the time? Asked why they want to ruin a good man's life?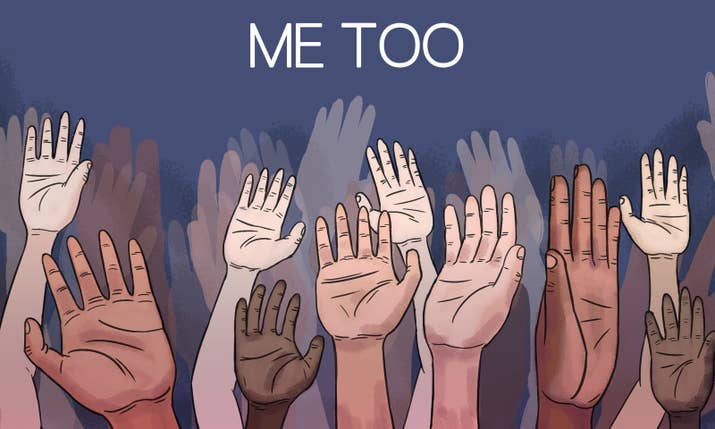 I thought we were further along than this.



Apparently I was wrong.

0 Comments

|

Add Comment

| Permalink | Thursday, September 27, 2018