Carol H Tucker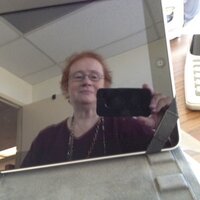 Passionate about knowledge management and organizational development, expert in loan servicing, virtual world denizen and community facilitator, and a DISNEY fan



Contact Me




Subscribe to this blog
beladona Memorial

Be warned:in this very rich environment where you can immerse yourself so completely, your emotions will become engaged -- and not everyone is cognizant of that. Among the many excellent features of SL, there is no auto-return on hearts, so be wary of where your's wanders...


Navigation Calendar
Days with posts will be linked
Most Recent Posts

The last Tuesday of March




Today is the 3rd day of the 13th week, the 26th day of the 3rd month, the 85th day of 2019, and:
ON THIS DAY IN ...

1484 – William Caxton prints his translation of Aesop's Fables.

1804 - Congress orders removal of Indians east of Mississippi to Louisiana

1812 – A political cartoon in the Boston Gazette coins the term "gerrymander" to describe oddly shaped electoral districts designed to help incumbents win reelection.

1830 – The Book of Mormon is published in Palmyra, New York.

1910 - The United States forbids immigration to criminals, anarchists, paupers and the sick

1954 – Nuclear weapons testing: The Romeo shot of Operation Castle is detonated at Bikini Atoll. Yield: 11 megatons.

1955 - The "Ballad of Davy Crockett" becomes the #1 record in the United States

1958 – The United States Army launches Explorer 3.

1964 - The musical "Funny Girl," starring Barbra Streisand, opened on Broadway, Winter Garden Theater NYC for 1,348 performances.

1970 - 500th nuclear explosion announced by the US since 1945

1976 - Queen Elizabeth II sent out the first royal email, from the Royal Signals and Radar Establishment

1983 - US performs nuclear test at Nevada Test Site

2005 - "Doctor Who" returns to BBC TV after 16 years with the debut of Christopher Eccleston as the Ninth Doctor and Billie Piper as Rose

2018 - US soldier receives world's first penis and scrotum transplant at Johns Hopkins University in Baltimore, Maryland



Quote of the day:

"There is a surprisingly large number of people who go around dreaming about an island."

-- Tove Jansson [Finnish author, novelist, painter, illustrator and comic strip author], "The Island," the Paris Review



There's a new holiday for you – Retreat to a Desert Island. Spend the day answering such questions as: who would you prefer to be marooned on a desert island with? What would you take with you if you knew you would be marooned on a desert island? And why is it always a "desert" island in the tropics, anyway?






Personally I would prefer something in a more temperate zone, with a nice savannah and maybe a forested area, and I don't like the idea of being stranded….



0 Comments

|

Add Comment

| Permalink | Tuesday, March 26, 2019