Carol H Tucker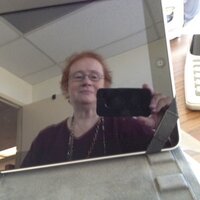 Passionate about knowledge management and organizational development, expert in loan servicing, virtual world denizen and community facilitator, and a DISNEY fan



Contact Me




Subscribe to this blog
beladona Memorial

Be warned:in this very rich environment where you can immerse yourself so completely, your emotions will become engaged -- and not everyone is cognizant of that. Among the many excellent features of SL, there is no auto-return on hearts, so be wary of where your's wanders...


Navigation Calendar
Days with posts will be linked
Most Recent Posts

the last Thursday in January




Today is the 5th day of the 5th week, the 30th day of the 1st month, the 30th day of 2020, and:

Fred Korematsu Day (California, Florida, Hawaii, Virginia)
National Croissant Day
National Escape Day
National Inane Answering Message Day
School Day of Non-violence and Peace
Start of the Season for Nonviolence January 30 - April 4
Thank Your Mentor Day
Yodel for Your Neighbors Day
ON THIS DAY IN ...

1487 - Bell chimes invented

1703 – The Forty-seven rōnin, under the command of Ōishi Kuranosuke, avenge the death of their master, by killing Kira Yoshinaka

1774 - Captain James Cook reaches 71°10' south, 1820km from south pole (record)

1790 - the Lifeboat is first tested at sea, by Mr Greathead, the inventor

1806 – The original Lower Trenton Bridge (also called the Trenton Makes the World Takes Bridge), which spans the Delaware River between Morrisville, Pennsylvania and Trenton, New Jersey, is opened.

1815 - Burned US Library of Congress re-established with Thomas Jefferson's 6,500 volumes

1818 - John Keats composes his sonnet "When I Have Fears"

1820 – Edward Bransfield sights the Trinity Peninsula and claims the discovery of Antarctica.

1826 – The Menai Suspension Bridge, considered the world's first modern suspension bridge, connecting the Isle of Anglesey to the north West coast of Wales, is opened.

1835 – In the first assassination attempt against a President of the United States, Richard Lawrence attempts to shoot president Andrew Jackson, but fails and is subdued by a crowd, including several congressmen as well as Jackson himself.

1858 – The first Hallé concert is given in Manchester, England, marking the official founding of The Hallé orchestra as a full-time, professional orchestra.

1873 - "Around the World in 80 Days" by Jules Verne is published in France by Pierre-Jules Hetzel

1889 - John Herschel uses camera obscura to photograph 48" (120cm) telescope

1894 - Pneumatic hammer patented by Charles King of Detroit

1922 - World Law Day is first celebrated

1930 - The world's first radiosonde is launched in Pavlovsk, USSR.

1931 - "City Lights", American silent romantic comedy film directed by Charlie Chaplin, starring himself and Virginia Cherrill, premieres at Los Angeles Theater

1933 - "Lone Ranger" begins a 21-year run on ABC radio and the William Tell Overture became suddenly very familiar

1946 - the first issue of the Franklin Roosevelt dime

1956 - Elvis Presley records his version of "Blue Suede Shoes"

1958 - the first two-way moving sidewalk in service, Dallas Tx

1959 – MS Hans Hedtoft, said to be the safest ship afloat and "unsinkable" like the RMS Titanic, strikes an iceberg on her maiden voyage and sinks, killing all 95 aboard.

1961 - Bobby Darin is youngest performer to headline a TV special on NBC

1961 - "I Fall to Pieces" single released by Patsy Cline (Billboard Song of the Year 1961)

1962 - US performs nuclear test at Nevada Test Site

1963 - Ivan Sutherland submits a thesis containing his Sketchpad program, a forerunner to modern-day graphic user interfaces and computer-aided design programs

1964 - Ranger 6 launched; makes perfect flight to Moon, but cameras fail

1969 - US/Canada ISIS 1 launched to study ionosphere

1969 – The Beatles' last public performance, on the roof of Apple Records in London. The impromptu concert is broken up by the police.

1974 - USSR performs nuclear test at Eastern Kazakh/Semipalitinsk USSR

1975 - Ernő Rubik applies for a patent for his "Magic Cube" invention, later to be known as a Rubik's cube

1992 - Space Shuttle STS-42 (Discovery 15) lands

1992 - Inventor Ray Kurzweil publishes his first book "The Age of Intelligent Machines" on artificial intelligence, predicting the popularity of the internet

1994 - Péter Lékó becomes the youngest chess grand master.

1995 - Workers from the National Institutes of Health announce the success of clinical trials testing the first preventive treatment for sickle-cell disease.

1998 - Howard Stern Radio Show premieres in Indianapolis IN on WNAP 93.1 FM

1998 - Paul Simon's "The Capeman" premieres

2013 – South Korea successfully launches its rocket Naro-1 which was carrying a scientific satellite

2017 - Scientists in central China reveal oldest known human ancestor - 540-million-year-old Saccorhytus in a fossil

2019 - Scientists reveal discovery of cavity six miles long, 1,000 feet deep under Thwaites Glacier in West Antarctica, leading to fears it might collapse and raise sea levels by two feet

2020 - NASA Voyager is 20 hrs 36 mins 10 sec of light-travel time from Earth



Ah the inanity of the old telephone answering machine tapes! Like so many others, we bought a tape of "celebrity" voice impressions and very often people who called our number were answered by John Wayne, or Boris Karloff, or any other recording that I thought was funny at the time. Apparently, when land lines, rotary dial phones, and tape machines phased out, these messages faded away as well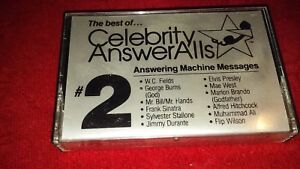 Do you miss hearing these messages when you call someone?

0 Comments

|

Add Comment

| Permalink | Thursday, January 30, 2020