Carol H Tucker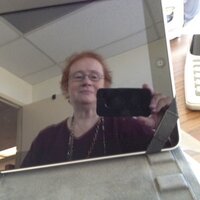 Passionate about knowledge management and organizational development, expert in loan servicing, virtual world denizen and community facilitator, and a DISNEY fan



Contact Me




Subscribe to this blog
beladona Memorial

Be warned:in this very rich environment where you can immerse yourself so completely, your emotions will become engaged -- and not everyone is cognizant of that. Among the many excellent features of SL, there is no auto-return on hearts, so be wary of where your's wanders...


Navigation Calendar
Days with posts will be linked
Most Recent Posts

the house of the mouse




Today Is the 2nd day of the 40th week, the 30th day of the 9th month, the 273rd day of 2019, and:

Ask a Stupid Question Day
Chewing Gum Day
Extra Virgin Olive Oil Day
International Blasphemy Rights Day
International Podcast Cay
International Translation Day
National Hot Mulled Cider Day
National Love People Day
National Mud Pack Day
National Preparathon! Day
Recovery Day – a reminder that one can always start anew, defeating addiction in all its forms one day at a time
Rosh Hashanah [since sunset of the 29th]
The Time for Yoga
Thunderbirds Day
ON THIS DAY IN ....

1659 - Robinson Crusoe is shipwrecked (according to Daniel Defoe)

1791 - Mozart's opera "Magic Flute" premieres in Vienna

1841 - Samuel Slocum patented the stapler

1846 - Anesthetic ether used for first time by American dentist Dr William Morton who extracts a tooth

1880 - American amateur astronomer Henry Draper takes the first known photograph of the Orion Nebula

1927 - Babe Ruth hits record setting 60th HR (off Tom Zachary)

1949 - American chemist Percy L. Julian at the Glidden Company announces an improved method for producing cortisone

1950 - Radio's "Grand Ole Opry" is broadcast on TV for the first time

1955 - American actor and cultural icon James Dean is killed in a car crash aged 24

1958 - USSR performs nuclear test at Novaya Zemlya USSR

1960 - On Howdy Doody's last show Clarabelle finally talks "Goodbye Kids"

1960 - "The Flintstones" the first animated sitcom created by Hanna-Barbera premieres on ABC in the US

1966 - USSR performs underground nuclear test

1967 - BBC starts its own popular music radio station (Radio 1)

1967 - USSR's Kosmos 186 & 188 complete first automatic docking

1968 - the first Boeing 747 rolls out

1973 - USSR performs underground nuclear test

1977 - USSR performs nuclear test at Novaya Zemlya USSR

1977 - Due to US budget cuts, the Apollo program's ALSEP experiment packages left on the Moon are shut down.

1980 - Ethernet specifications published by Xerox working with Intel and Digital Equipment Corporation.

1986 - US performs nuclear test at Nevada Test Site

1989 - NASA closes down tracking stations in Hawaii and Ascension

1994 - Space shuttle STS-68 (Endeavour 7), launches into orbit

1997 - Microsoft releases Internet Explorer 4



Quote of the day:

"Don't worry about the world coming to an end today. It's already tomorrow in Australia."

~ Charles M. Schulz (1922 - 2000)

((This thought has often occurred to me, especially when celebrating the coming of a New Year, which is one reason I thought it so appropriate that mankind met its end On the Beach in Australia))



I have been listening to Disney Wars while driving, fascinated with the office politics and simple aghast at the amount of money the top executives walked away with, literally millions upon millions of dollars each year. And the most stunning thing of all? They thought they were worth more! I found it interesting that Disney's website offers to do a job search using your LinkedIn profile to find a good fit – unfortunately, it seems they have zero interest in someone with a Loan Servicing background at this time, so I'm not in line either to make that kind of money or to work in "the happiest place on earth". Don't get me wrong, I'm a rabid Disney fan and pine if I don't visit the House of the Mouse regularly, but I do wish there was less money spent on the executives and more money put back in making the theme parks all that they could be.






*sighs*

0 Comments

|

Add Comment

| Permalink | Monday, September 30, 2019