Carol H Tucker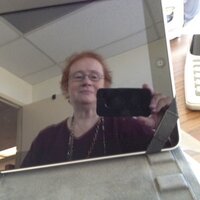 Passionate about knowledge management and organizational development, expert in loan servicing, virtual world denizen and community facilitator, and a DISNEY fan



Contact Me




Subscribe to this blog
beladona Memorial

Be warned:in this very rich environment where you can immerse yourself so completely, your emotions will become engaged -- and not everyone is cognizant of that. Among the many excellent features of SL, there is no auto-return on hearts, so be wary of where your's wanders...


Navigation Calendar
Days with posts will be linked
Most Recent Posts

the first 3-day weekend of 2020




Today is the 6th day of the 3rd week, the 17th day of the 1st month, the 17th day of 2020, and:

Ben Franklin Day - he was born on this day in 1706 to a soap and candle maker in England
Cable Car Day - the first cable car patented, by Andrew Smith Hallidie in the US in 1871 (begins service in 1873)
Customer Service Day
Ditch New Year's Resolutions Day
Hot-Buttered Rum Day
International Fetish Day
International Mentoring Day (Muhammad Ali's birthday)
Judgement Day
Kid Inventors' Day
National Bootlegger's Day
National Hot Heads Chili Day
Popeye Day - he first appeared in the Thimble Theater comic strip on this day in 1929
The opening ceremony of Patras Carnival, celebrated until Clean Monday
The last quarter of the moon at 7:58 AM EST


ON THIS DAY IN ...

1377 – Pope Gregory XI reaches Rome, after deciding to move the Papacy back to Rome from Avignon.[3]

1524 – Giovanni da Verrazzano sets sail westward from Madeira to find a sea route to the Pacific Ocean.

1584 - Bohemia adopts Gregorian calendar

1773 – Captain James Cook leads the first expedition to sail south of the Antarctic Circle.

1779 - Captain James Cook's last notation in Discovery's ship's log

1904 – Anton Chekhov's The Cherry Orchard receives its premiere performance at the Moscow Art Theatre.

1905 - Punchboards patented by Charles Brewer and C G Scannell in Chicago

1912 – British polar explorer Captain Robert Falcon Scott reaches the South Pole, one month after Roald Amundsen.

1923 - Origin of Brown lunation numbers

1928 - the first fully automatic photographic film developing machine patented

1946 – The UN Security Council holds its first session.

1950 – The Great Brink's Robbery: Eleven thieves steal more than $2 million from an armored car company's offices in Boston.

1961 - President Dwight D. Eisenhower delivers a televised farewell address to the nation three days before leaving office, in which he warns against the accumulation of power by the "military-industrial complex".

1969 - Soviet spacecraft Soyuz 5 lands

1976 - "I Write the Songs" by Barry Manilow hits #1

1979 - USSR performs underground nuclear test

1980 - NASA launches Fltsatcom-3

2001 - President Bill Clinton posthumously raises Meriwether Lewis' rank from Lieutenant to Captain

2007 – The Doomsday Clock is set to five minutes to midnight in response to North Korea's nuclear testing. It is currently set to two minutes to midnight



I have a job. I have benefits – which includes paid-time-off and paid holidays








Life is good!

0 Comments

|

Add Comment

| Permalink | Friday, January 17, 2020