Carol H Tucker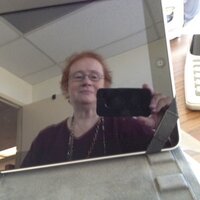 Passionate about knowledge management and organizational development, expert in loan servicing, virtual world denizen and community facilitator, and a DISNEY fan



Contact Me




Subscribe to this blog
beladona Memorial

Be warned:in this very rich environment where you can immerse yourself so completely, your emotions will become engaged -- and not everyone is cognizant of that. Among the many excellent features of SL, there is no auto-return on hearts, so be wary of where your's wanders...


Navigation Calendar
Days with posts will be linked
Most Recent Posts

the first Monday in June




Today is the 2nd day of the 23rd week, the 3rd day of the 6th month, the 154th day of 2019, and:

Chimborazo Day - Mount Chimborazo is an inactive volcano completely covered by glaciers at its peak that has been made into a national park in Ecuador. Technically, Chimborazo is higher than Mt. Everest, as it resides closer to the equator where the Earth 'bulges', making it relatively taller and was finally scaled in 1880 [or 1882 or 1886 depending on what source you use] by Edward Whymper
Impersonate Authority Day
Insect Repellent Awareness Day
Love Conquers All Day
National "Thank God It's Monday" Day
National Chocolate Macaroon Day
National Egg Day
National Itch Day
National Leave the Office Early Day - invented by Laura Stack, an employee productivity specialist to incentivize employees to work harder
National Stuffed Shrimp Scholars Day - an awareness holiday promoting scholarly knowledge and heart-cholesterol benefits of eating more stuffed shrimp done healthy for kids and families – this is its inaugural year!
New Moon - 6:01 am EDT
Repeat Day
Wonder Woman Day
World Bicycle Day
World Clubfoot Day
Quote of the day:

"My relation to you is determined by the things that I have done to you and that you have done to me. We're related not by what we inherently are but by what we choose to do."

~ Thanissaro Bhikkhu, "We Are Not One"



Yesterday was June 2nd , which has become a mixed day for me. On the one hand, it was Frank's birthday and I always think about what age he would be had he lived. He's been gone for 14 ½ years now and he would've been 81. Things have changed so much since he died and I look back and wonder what kind of person I would be had I not been alone for these years, and I wonder what changes the time would've wrought in him. Where would we be living, for example? I don't think he would like it at the Enclave.



On the other hand, it is my oldest granddaughter's birthday as well, and this year she turned six. Six used to be such a significant number when I was little because that was when you started school, but she has been going to day care, pre-school and now kindergarten, so 1st grade doesn't seem as much of a milestone for her. I remember being six, and I remember how ancient my grandmothers looked to me back then and they were over 15 years younger at the time than I am now! I look at my granddaughter and wonder what she will remember of me. She did tell me recently that when she grew up [in addition to being a nurse and a cheerleader] she was going to be a mommy, and she wanted me to live to be 150 so that I could be sure to see her daughter because she was fascinated with the concept of a great grandmother.








81 and 6

One memory, one making memories



0 Comments

|

Add Comment

| Permalink | Monday, June 3, 2019