Carol H Tucker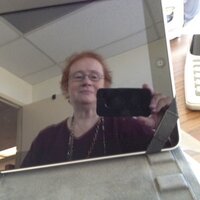 Passionate about knowledge management and organizational development, expert in loan servicing, virtual world denizen and community facilitator, and a DISNEY fan



Contact Me




Subscribe to this blog
beladona Memorial

Be warned:in this very rich environment where you can immerse yourself so completely, your emotions will become engaged -- and not everyone is cognizant of that. Among the many excellent features of SL, there is no auto-return on hearts, so be wary of where your's wanders...


Navigation Calendar
Days with posts will be linked
Most Recent Posts

the first Friday in March 2020




Today is the 6th day of the 10th week, the 6th day of the 3rd month, the 66th day of 2020, and:

Alamo Day – in 1836, after 13 days of fighting 1,500-3,000 Mexican soldiers overwhelm the Texan defenders, killing 182-257 Texans including William Travis, Jim Bowie and Davy Crockett
Dentist's Day
Dress in Blue Day – to raise awareness of colon cancer
Employee Appreciation Day
Independence Day - Ghana from the UK in 1957, the first Sub-Saharan country to do so
Middle Name Pride Day
National Day of Unplugging
National Dress Day
National Frozen Food Day
National Oreo Cookie Day
National Salesperson Day
National Speech and Debate Education Day
National White Chocolate Cheesecake Day
World Day of Prayer


ON THIS DAY IN ...

1079 - Omar ibn Ibrahim al-Chajjam completes Jalali-calendar

1521 – Ferdinand Magellan arrives at Guam.

1665 – The first joint Secretary of the Royal Society, Henry Oldenburg, publishes the first issue of Philosophical Transactions of the Royal Society, the world's longest-running scientific journal.

1788 – The First Fleet arrives at Norfolk Island in order to found a convict settlement.

1831 - Edgar Allan Poe removed from West Point military academy

1835 - Volume One of Thomas Carlyle's famous work "The French Revolution: A History" is accidentally burnt by a maid using it as fire starter before its publication. Carlyle re-writes it.

1886 - the first US alternating current power plant starts, Great Barrington, Massachusetts

1869 – Dmitri Mendeleev presents the first periodic table to the Russian Chemical Society.

1899 – "Aspirin" (acetylsalicylic acid) patented by Felix Hoffmann at German company Bayer

1922 - Babe Ruth signs 3 year contract with NY Yankees at $52,000 a year. That would be $798,481.67 in 2020

1943 – Norman Rockwell published Freedom from Want in The Saturday Evening Post with a matching essay by Carlos Bulosan as part of the Four Freedoms series.

1945 - George Nissen of Cedar Rapids, Iowa, receives a patent for the first modern trampoline

1950 - Silly Putty goes on sale in the US

1962 - US performs nuclear test at Nevada Test Site

1964 - Boxing legend Cassius Clay joins the Nation of Islam and changes his name to "Muhammad Ali", calling his former title a "slave name"

1974 - An unnamed Italian industrialist loses a record $1,920,000 at roulette over five hours in Monte Carlo Casino

1975 – For the first time the Zapruder film of the assassination of John F. Kennedy is shown in motion to a national TV audience by Robert J. Groden and Dick Gregory.

1981 - France performs nuclear test at Mururoa atoll

1981 - Soyuz 39 returns to Earth

1985 - Yul Brynner appears in his 4,500th performance of "The King & I"

1986 - USSR's Vega 1 flies by Halley's Comet at 8,889 km

1992 – The Michelangelo computer virus begins to affect computers.

1998 - First time the British Union Flag is flown over Buckingham Palace (following the controversy after Princess Dian's death; formerly the only flag flown was the Sovereign's standard indicating the monarch's presence.)

2015 - NASA's Dawn space probe enters orbit around the dwarf planet Ceres

2018 - World's oldest message in a bottle found in Western Australia, thrown from German ship Paula 132 years ago (12 June 1886)



What do you think of your middle name? When it came time to name my son, his father told me that in his family the same middle name was always used for the first son, so "Carroll" it was. In my mother's family, the name middle name for girls was "Ann" [or Anne or Anna] and I carried on the tradition. My daughter's second daughter's middle name is also "Ann", like her mother's and her grandmother's.








Most of us learned about the Alamo via Fess Parker when the episode aired on February 23rd, 1955