Carol H Tucker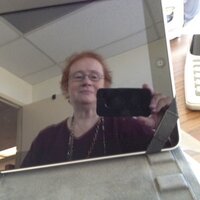 Passionate about knowledge management and organizational development, expert in loan servicing, virtual world denizen and community facilitator, and a DISNEY fan



Contact Me




Subscribe to this blog
beladona Memorial

Be warned:in this very rich environment where you can immerse yourself so completely, your emotions will become engaged -- and not everyone is cognizant of that. Among the many excellent features of SL, there is no auto-return on hearts, so be wary of where your's wanders...


Navigation Calendar
Days with posts will be linked
Most Recent Posts

the end of a decade




Today is the 6th day of the 52nd week, the 27th day of the 12th month, the 361st day of 2019, and:

Free Balloon Day (SpongeBob Squarepants)
Howdy Doody Day – first broadcast in 1947 as the Puppet Playhouse on NBC
Make Cut Out Snowflakes Day
National Fruitcake Day
Visit the Zoo Day
The third of the Twelve Days of Christmas (Western Christianity)
The fifth day of Hanukkah
The second day of Kwanzaa
ON THIS DAY IN ...

537 - Hagia Sophia inaugurated by the Emperor Justinian I as an Eastern Orthodox cathedral

1831 - HMS Beagle with Charles Darwin on board departs England for a survey of South America, a voyage Darwin later said "determined my whole career"

1845 - Ether first used in childbirth in US in Jefferson, Georgia

1892 - Foundation Stone of Cathedral of St John laid (NYC)

1904 - 'Peter Pan" by J. M. Barrie premieres at the Duke of York Theatre in London

1932 - Radio City Music Hall opens in New York City

1937 - Mae West performs Adam & Eve skit that gets her banned from NBC radio

1945 - International Monetary Fund formally established by 29 member countries based on ideas of Harry Dexter White and John Maynard Keynes

1960 - France performs nuclear test

1968 - Apollo 8 returns to Earth

1968 - China performs nuclear test at Lop Nor, PRC

1974 - USSR performs nuclear test at Eastern Kazakh/Semipalitinsk USSR

1981 - USSR performs nuclear test at Eastern Kazakh/Semipalitinsk USSR

1987 - USSR performs nuclear test at Eastern Kazakh/Semipalitinsk USSR

1988 - Bulgaria stops jamming Radio Free Europe after more than 3 decades

2001 - The People's Republic of China is granted permanent normal trade relations with the United States.

2002 - "Chicago" (Best Picture 2003), based on the musical, directed by Rob Marshall, starring Renee Zellweger, Richard Gere, and Catherine Zeta-Jones released.

2012 - NASA unveils plans to capture a 500 ton asteroid in 2025

2019 - NASA Voyager is 20 hrs 35 mins 45 secs of light-travel time from Earth



Quote of the day:

"It is not necessary to imagine the world ending in fire or ice. There are two other possibilities: one is paper work, and the other is nostalgia."

~ Frank Zappa, musician



Technically it isn't the end of a decade, anymore more than 2000 was the beginning of the new century, but only the very pedantic make that point these days as 2019 wanes. As I look back, I don't know what to say about what I have seen happening in society – the recession was declared over, but folks are still not working, and it seems like the bills are mounting to the skies while the middle class disappears and only the 1% can relax. And don't get me started about politics and Calvinism and cruelty and the cult of exclusion! I have to struggle to even remember what 2010 looked like ((GOOGLE is my friend when I needed a wayback machine)), and even something as simple as what we know about our own Solar System came into question. And pop culture seems a little… less at the end of the decade.



On a personal level, our family has been both physically and emotionally scarred by this decade – we lost loved ones, and have had to learn to live with the battlefields left by the ravages of disease. On a brighter note, our family has grown too, and I cannot imagine life without my son-in-law or my two granddaughters, not to mention the slew of furry friends that have joined us.








Many of us are looking thoughtfully at the past as the calendar clicks over…..



0 Comments

|

Add Comment

| Permalink | Friday, December 27, 2019