Carol H Tucker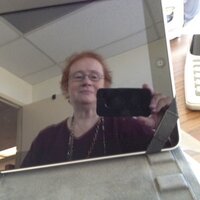 Passionate about knowledge management and organizational development, expert in loan servicing, virtual world denizen and community facilitator, and a DISNEY fan



Contact Me




Subscribe to this blog
beladona Memorial

Be warned:in this very rich environment where you can immerse yourself so completely, your emotions will become engaged -- and not everyone is cognizant of that. Among the many excellent features of SL, there is no auto-return on hearts, so be wary of where your's wanders...


Navigation Calendar
Days with posts will be linked
Most Recent Posts

the end of 2019




Today is the 3rd day of the 1st week ((odd, isn't it? I mean today is the last day of the year and it doesn't seem quite right that it is in the first week of the new year!)), the 31st day of the 12th month, the 365th day of 2019, and:

First Nights
Hogmanay or "Auld Year's Night" (Scotland)
Leap Second Time Adjustment Day
Look On The Bright Side Day
Make Up Your Mind Day
National Champagne Day
New Year's Eve
New Year's Eve Banished Words List
New Year's Dishonor List
No Interruptions Day
One Voice Day
Universal Hour of Peace Day
Unlucky Day
World Healing Day
World Peace Meditation Day
The seventh of the Twelve Days of Christmas (Western Christianity)
The sixth and penultimate day of Kwanzaa (United States)
Last Day of the Year or Bisperás ng Bagong Taón, special holiday between Rizal Day and New Year's Day (Philippines)


ON THIS DAY IN ...

1600 – The British East India Company is chartered.

1687 – The first Huguenots set sail from France to the Cape of Good Hope.

1700 - Frisia and Groningen adopt Gregorian calendar, tomorrow is 1/12/1701

1744 - English astronomer James Bradley announces discovery of Earth's nutation motion (wobble)

1759 – Arthur Guinness signs a 9,000 year lease at £45 per annum and starts brewing Guinness.

1790 – Efimeris, the oldest Greek newspaper of which issues have survived till today, is published for the first time.

1796 – The incorporation of Baltimore as a city.

1857 – Queen Victoria chooses Ottawa, then a small logging town, as the capital of Canada.

1879 – Thomas Edison demonstrates incandescent lighting to the public for the first time, in Menlo Park, New Jersey.

1907 – The first New Year's Eve celebration is held in Times Square (then known as Longacre Square) in Manhattan.

1923 - BBC begins using Big Ben chime ID

1929 - Pope Pius XI publishes encyclical Divini illius magistri

1935 - Charles Darrow patents Monopoly

1945 - Ratification of United Nations Charter completed

1961 - The Beach Boys play their debut gig under that name

1962 - "Match Game" debuts on NBC with host Gene Rayburn

1966 - Monkee's "I'm a Believer" hits #1 & stays there for seven weeks

1967 - Evel Knievel fails in his attempt to jump the Caesar's Palace Fountain, Las Vegas, breaking his pelvis, femur, wrist, hip and both ankles

1968 – The first flight of the Tupolev Tu-144, the first civilian supersonic transport in the world.

1970 - Paul McCartney files a lawsuit to dissolve The Beatles

1981 - CNN Headline News debuts

1990 - Sci-Fi Channel on cable TV begins transmitting

1994 – This date is skipped altogether in Kiribati as the Phoenix Islands and Line Islands change time zones from UTC−11:00 to UTC+13:00 and UTC−10:00 to UTC+14:00, respectively.

1994 - the first snowless December in Baltimore Maryland

1997 - Microsoft buys Hotmail email service for $400 million and re-launches it as MSN Hotmail

1997 - More Swedes died than were born in 1997, first time since 1809

2009 – Both a blue moon and a lunar eclipse occur.

2011 – NASA succeeds in putting the first of two Gravity Recovery and Interior Laboratory satellites in orbit around the Moon.

2019 - NASA Voyager is 20 hrs 35 mins 54 secs of light-travel time from Earth



My friend, after reading my post from yesterday, pointed out that hitting 70 did not mean I was starting my 7th decade, I was finishing it and starting my 8th . Doesn't sound right, does it? But it is true nevertheless, just as those who point out that 2001 was the start of the new millennium and that 2021 is actually the start of the new decade are correct. Doesn't keep us from feeling that the change over of the digits – to the 70's for me personally and to the 2020's for all of us – is more meaningful. And how will I bring the new year in? The same way I have for years – fix myself a good dinner, go into my Second Life and dance, drink ice wine, then go to bed after midnight with a prayer.








May the New Year be kind!



0 Comments

|

Add Comment

| Permalink | Tuesday, December 31, 2019