Carol H Tucker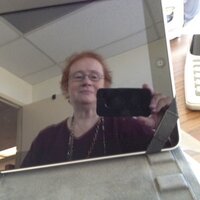 Passionate about knowledge management and organizational development, expert in loan servicing, virtual world denizen and community facilitator, and a DISNEY fan



Contact Me




Subscribe to this blog
beladona Memorial

Be warned:in this very rich environment where you can immerse yourself so completely, your emotions will become engaged -- and not everyone is cognizant of that. Among the many excellent features of SL, there is no auto-return on hearts, so be wary of where your's wanders...


Navigation Calendar
Days with posts will be linked
Most Recent Posts

TGIF




*whew* Finally! Today is the 6th day of the 30th week, the 26th day of the 7th month, the 207th day of 2019, and:

Americans With Disabilities Day - Americans with Disabilities Act comes into effect in 1990
Armed Forces Unification Day – in 1947 President Truman signed National Security Act (1947), establishing Department of Defense, CIA, National Security Council and Joint Chiefs of Staff
Aunt and Uncles Day
Lumberjack Day
National All or Nothing Day
National Bagelfest Day - In 1986, Murray Lender, owner of Lenders Bagels, started the festival in Mattoon, Illinois, home of the world's largest bagel factory
National Coffee Milkshake Day
National Get Gnarly Day – does "gnarly" get a bad rap? The day was established in 2016 as the result of a Whirlpool employee motivation campaign
National Talk in an Elevator Day
One Voice Day
System Administrator Day

ON THIS DAY IN ...

1267 - Inquisition forms in Rome under Pope Clement IV

1903 - the first automobile trip across the United States (San Francisco to New York) completed by Horatio Nelson Jackson and Sewall K. Crocker

1945 - Physicist Raemer Schreiber and Lieutenant Colonel Peer de Silva depart Kirtland Army Air Field to transport the plutonium core for the Fat Man bomb (bombing of Nagasaki) to the island of Tinian where the bomb is assembled

1957 - the USSR launches the first intercontinental multistage ballistic missile

1958 - the US Army launches the fourth US successful satellite, Explorer IV

1963 - US Syncom 2, 1st geosynchronous communications satellite, launched

1971 - Apollo 15 launched (Scott and Irwin) to 4th manned landing on Moon

1972 - Rockwell receives NASA contract to construct Space Shuttle

1974 - France performs nuclear Test at Mururoa atoll

1974 - USSR's Soyuz fails to dock with Salyut 3

1975 - Soyuz 18B returns to Earth

1977 - USSR performs underground nuclear Test

1978 - France performs nuclear Test at Mururoa atoll

1983 - Light flashes seen on Jupiter moon Io

1993 - Mars Observer takes its first photo of Mars, from 5 billion km

2005 - Space Shuttle STS-114 Mission - Launch of Discovery, NASA's first scheduled flight mission after the Columbia Disaster in 2003

2018 - Observation of a black hole by The Very Large Telescope in Chile proves Albert Einstein's prediction of "gravitational redshift", published in "Journal Astronomy & Astrophysics"



Quote of the day:
"In each moment our experience is determined to a great extent by seeds from the past that are bearing fruit right now. In each moment, too, we can plant a seed intentionally that will create fruit in the future."
~ Ben Connelly, "Cleaning Out the Storehouse"

This is one of those statements that just make you stop and think. It's kinda a nicer way of saying "as ye reap, so shall ye sow"

I have always believed "I" [as in the person who I am right now] was crafted by the choices I have made in the past. For example, if I had stayed married to my second husband, I wouldn't be working at 69+, I would be home every day doing things around the house instead of getting up with the sun [or before the sun as the days shorten] and heading out to the workplace. In that sense, I chose to be working at my age, although I may not have realized that would be a consequence of divorcing him and marrying Frank. It makes me wonder what choices I am making today, what seeds am I sowing, that will impact my future self's well being or very state of being? Makes you look at the entire butterfly concept of consequences on a very personal level – everything is connected not only with your present wellbeing but your future self. And think about it – if you could change just one thing and unravel the entire tapestry of your life, then what one thing are you doing today that will cause the warp and woof of your future to take form and substance?






Category: #becarefulwhatyuowishfor
0 Comments

|

Add Comment

| Permalink | Friday, July 26, 2019