Carol H Tucker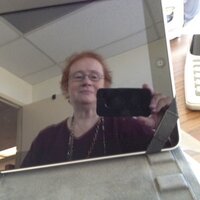 Passionate about knowledge management and organizational development, expert in loan servicing, virtual world denizen and community facilitator, and a DISNEY fan



Contact Me




Subscribe to this blog
beladona Memorial

Be warned:in this very rich environment where you can immerse yourself so completely, your emotions will become engaged -- and not everyone is cognizant of that. Among the many excellent features of SL, there is no auto-return on hearts, so be wary of where your's wanders...


Navigation Calendar
Days with posts will be linked
Most Recent Posts

TGIF




Today is the 6th day of the 7th week, the 17th day of the 5th month, the 137th day of 2019, and:
Endangered Species Day
International Day Against Homophobia, Biphobia and Transphobia
International Defense Transportation Day
International Virtual Assistants Day
NASCAR Day
National Bike to Work Day
National Cherry Cobbler Day
National Defense Transportation Day
National Mushroom Hunting Day
National Pack Rat Day
National Pizza Party Day
National Walnut Day
O Henry Pun-off Day
Same Sex Marriage Day
Syttende Mai – the Norwegian Constitution Day
World Neufibromatosis Awareness Day
World Telecommunication and Information Society Day
World Hypertension Day

Shutterfly has sent me an email to remind me that 15 years ago today, I was at WDW – traveled down with my daughter who was attending a show for work; I would spend the day in the park and she would meet me when she got off. We did so many things that we never had done, ate in places we had never ate before, had a different park experience than we did when Frank was with us




It is Friday.
It is payday.
'nuff said!


0 Comments

|

Add Comment

| Permalink | Friday, May 17, 2019