Carol H Tucker

Passionate about knowledge management and organizational development, expert in loan servicing, virtual world denizen and community facilitator, and a DISNEY fan



Contact Me




Subscribe to this blog
beladona Memorial

Be warned:in this very rich environment where you can immerse yourself so completely, your emotions will become engaged -- and not everyone is cognizant of that. Among the many excellent features of SL, there is no auto-return on hearts, so be wary of where your's wanders...


kala

(¤´¨)
¸.·´¸.·*´¨) ¸.·*¨)
(¸.·´ (¸.·`¤"If you will practice being fictional for awhile, you will understand that fictional characters are sometimes more real than people with bodies and heartbeats." -- Richard Bach


Navigation Calendar
Days with posts will be linked
Most Recent Posts

TGIF




Today is the 6th day of the 29th week, the 20th day of the 7th month, the 201st day of 2018, and:

Independence Day -- Colombia from Spain in 1810.
International Cake Day
International Chess Day
Moon Day
Nap Day
National Fortune Cookie Day
National Lollipop Cay
National Ugly Truck Contest Day
Space Exploration Day
World Jump Day


ON THIS DAY IN ...

1738 – Canadian explorer Pierre Gaultier de Varennes et de La Vérendrye reaches the western shore of Lake Michigan.

1807 – Nicéphore Niépce is awarded a patent by Napoleon for the Pyréolophore, the world's first internal combustion engine, after it successfully powered a boat upstream on the river Saône in France.

1885 – The Football Association legalizes professionalism in association football under pressure from the British Football Association.

1903 – The Ford Motor Company ships its first automobile.

1940 – California opens its first freeway, the Arroyo Seco Parkway.

1950 – In Philadelphia, Harry Gold pleads guilty to spying for the Soviet Union by passing secrets from atomic scientist Klaus Fuchs.

1960 – The Polaris missile is successfully launched from a submarine, the USS George Washington, for the first time.

1968 – The first International Special Olympics Summer Games are held at Soldier Field in Chicago, with about 1,000 athletes with intellectual disabilities.

1969 – Apollo 11's crew successfully makes the first manned landing on the Moon in the Sea of Tranquility. Americans Neil Armstrong and Buzz Aldrin become the first humans to walk on the Moon six and a half hours later.

1976 – The American Viking 1 lander successfully lands on Mars.

1977 – The Central Intelligence Agency releases documents under the Freedom of Information Act revealing it had engaged in mind-control experiments.

1997 – The fully restored USS Constitution (AKA Old Ironsides) celebrates its 200th birthday by setting sail for the first time in 116 years.

1999 - After 38 years at the bottom of the Atlantic, astronaut Gus Grissom's Liberty Bell 7 Mercury capsule was recovered.

2018 - NASA Voyager is 19 hrs 41 mins 36 secs of light-travel time from Earth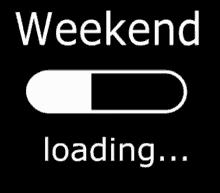 Now if you will exuse me,. I'll go back to wishing my life away, waiting for those two glorious days off....



0 Comments

|

Add Comment

| Permalink | Friday, July 20, 2018