Carol H Tucker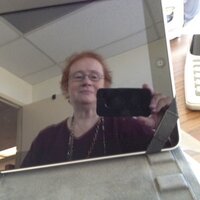 Passionate about knowledge management and organizational development, expert in loan servicing, virtual world denizen and community facilitator, and a DISNEY fan



Contact Me




Subscribe to this blog
beladona Memorial

Be warned:in this very rich environment where you can immerse yourself so completely, your emotions will become engaged -- and not everyone is cognizant of that. Among the many excellent features of SL, there is no auto-return on hearts, so be wary of where your's wanders...


Navigation Calendar
Days with posts will be linked
Most Recent Posts

sum-sum-summertime




Today is the 6th day of the 25th week, the 21st day of the 6th month, the 172nd day of 2019, and:
Atheist Solidarity Day
Cuckoo Warning Day - if you hear a cuckoo on June 21st, you will have a wet summer.
Global Orgasm Day: 21 Link (Always on Winter Solstice and Summer Solstice)
Go Skateboarding Day
International Day of Yoga
International Day of Surfing Day
Midsummer – well now, I think the middle of summer is more like August 7th actually. The pagan holiday of Midsummer [AKA Litha] is actually on Monday, June 24th this year.
National Daylight Appreciation Day
National Day of Payer for Law Enforcement Officers
National Day of the Gong – but it has nothing to do with the Gong Show, more's the pity
National Peaches and Cream Day
National Seashell Day
National Selfie Day
National Take Back the Lunch Break Day
Summer Solstice [it will be summer until 9/23 - 94 days]
Take Your Dog to Work Day
Tall Girl Appreciation Day
The First Day of Summer
The Longest Day
Ugliest Dog Day
World Giraffe Day
World Handshake Day
World Humanist Day
World Hydrography Day
World Music Day
World Peace and Prayer Day

Today is a day when the shadows flee from the sun. While we civilized folk tend to be a bit blasé about it, or more interested in the scientific explanations of why it is notable, it is a traditional day of festivity and celebration. The Celts celebrated with bonfires, Christians attempted to replace Litha with the feast of John the Baptist, and it is also the festival of Li, the Chinese Goddess of light. Folklore tells us that on Midsummer's Night, the field and forest elves, sprites, and faeries abound in great numbers. And yet there is an awareness that after today, every day will be just a little shorter and the darkness will creep over us just a little earlier each evening.




I hope there is some sunshine and joy in your day today and every day

0 Comments

|

Add Comment

| Permalink | Friday, June 21, 2019