Carol H Tucker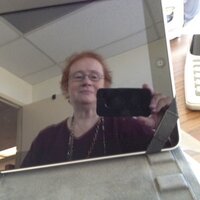 Passionate about knowledge management and organizational development, expert in loan servicing, virtual world denizen and community facilitator, and a DISNEY fan



Contact Me




Subscribe to this blog
beladona Memorial

Be warned:in this very rich environment where you can immerse yourself so completely, your emotions will become engaged -- and not everyone is cognizant of that. Among the many excellent features of SL, there is no auto-return on hearts, so be wary of where your's wanders...


Navigation Calendar
Days with posts will be linked
Most Recent Posts

scribbling about scribbling




Today is the 5th day of the 28th week, the 11th day of the 7th month, the 192nd day of 2019 [with only 166 shopping days until Christmas], and:

All American Pet Photo Day
Bowdler's Day – the birthday of Thomas Bowdler who epitomizes the folly of political correctness
Free Slurpee Day or 7-11's Birthday
International Essential Oils Day
Make Your Own Sundae Day
National Blueberry Muffin Day
National Cheer Up the Lonely Day
National Mojito Day
National Rainier Cherries Day
National Swimming Pool Day
World Body Painting Day
World Population Day AKA Day of The Five Billion – this year the UN is stressing reproductive health and gender equality
Quote of the day:
"To see clearly—to perceive things as they are—we must break the chain between the percept and the concept. This break comes after the senses connect with the object of perception, but before the great flywheel of mental habit boxes that perception in stale cubbyholes of thoughts and feelings."
~ Interview with Tara Bennett-Goleman, "Emotional Alchemy: How the Mind Can Heal the Heart"

((a counter argument to my oft-repeated chant of "perception IS reality"))

It has been 13 days since my last post. In that time, I have babbled on in my personal journal seven times, but didn't manage to write here at all. I have to ask myself why the difference, why blog at all if I am not going to babble here. Isn't like this is a professional blog, not like the one I used to keep back in the day called "As the BankTurns" and the WIKI I kept updated with resources and comments on the financial services, organizational development, and knowledge management scenes. [Both of them are gone, by the way, lost to server changes and failed backups, but I digress]. I blog for the same reason that I share links in social media, to share things I find interesting. I blog because I like to write. But I don't chit-chat a lot here. Although I share more than my one friend is comfortable with at times, I don't go into a lot of personal details. I don't talk about my daughter's struggles after surviving cancer – that story is for her to chronicle and she does. I don't talk about my granddaughters very much because I have been asked not to. Although I mention my friends in passing, I don't talk a lot about them. I haven't shared a funny work story since I left TWSB back in 2007… Hmmm, I had to look that up and am surprised it was only 12 years ago. Should I be babbling here instead of in a private journal?

Then too, this blogging platform has its limitations. I cannot embed video and pictures have to be posted somewhere online before I can add them to a post, and then I cannot format the text around them. There is a hard limit to the length of posts here as well. Alternatives? WordPress seems to have a steep learning curve, I don't trust Google to keep Blogger alive since they have such a history of axing applications, and Penzu has some of the same limitations as this platform.




*ponders*

I guess I'll just keep scribbling my graffiti, literally throwing thoughts against the wall and seeing what sticks for now

0 Comments

|

Add Comment

| Permalink | Thursday, July 11, 2019