Carol H Tucker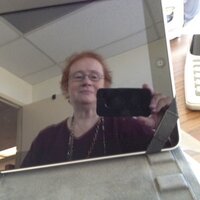 Passionate about knowledge management and organizational development, expert in loan servicing, virtual world denizen and community facilitator, and a DISNEY fan



Contact Me




Subscribe to this blog
beladona Memorial

Be warned:in this very rich environment where you can immerse yourself so completely, your emotions will become engaged -- and not everyone is cognizant of that. Among the many excellent features of SL, there is no auto-return on hearts, so be wary of where your's wanders...


Navigation Calendar
Days with posts will be linked
Most Recent Posts

reflections on bedding....




Today is the 2nd day of the 27th week, the 29th day of the 6th month, the 181st day of 2020, and:

Feasts of Saints Peter and Paul
Hug Holiday Day
Independence Day - Seychelles from the United Kingdom in 1976
International Day Of The Tropics
International Mud Day
National Almond Buttercrunch Day
National Camera Day
National Waffle Iron Day
Please Take My Children to Work Day
World Scleroderma Awareness Day
ON THIS DAY IN:

512 - A solar eclipse is recorded by a monastic chronicler in Ireland.

1534 – Jacques Cartier is the first European to reach Prince Edward Island.

1613 – The Globe Theatre in London, built by William Shakespeare's playing company, the Lord Chamberlain's Men, burns to the ground during a performance of "Henry VIII"

1888 – George Edward Gouraud records Handel's Israel in Egypt onto a phonograph cylinder, thought for many years to be the oldest known recording of music

1927 - the first flight from West Coast arrives in Hawaii

1956 – The Federal Aid Highway Act of 1956 is signed by U.S. President Dwight D. Eisenhower, officially creating the United States Interstate Highway System.

1961 - Launch of Transit 4a, with 1st nuclear power supply (SNAP-3)

1963 - Beatles' first song "From Me to You" hits UK charts

1964 - the first draft of Star Trek's pilot "Cage" released

1968 - "Tip-Toe Thru' The Tulips With Me" by Tiny Tim peaks at #17

1972 - USSR launches Prognoz 2 into earth orbit (549/200,000 km)

1974 – Mikhail Baryshnikov defects from the Soviet Union to Canada while on tour with the Kirov Ballet.

1975 – Steve Wozniak tested his first prototype of Apple I computer.

1985 - NASA launches Intelsat VA F-11

1987 – Vincent Van Gogh's painting, theLe Pont de Trinquetaille, was bought for $20.4 million at an auction in London, England.

1995 – Space Shuttle program: STS-71 Mission (Atlantis) docks with the Russian space station Mir for the first time.

2007 – Apple Inc. releases its first mobile phone, the iPhone.

2008 - Thomas Beatie, the world's first pregnant man, gives birth to a daughter

2008 - Glastonbury music festival in England; Leonard Cohen the highlight singing ""Hallelujah"

Sheets are very personal things, and it is hard to buy sets for other people. Years and years ago – at least 11 actually – my daughter, who was horrified at the sheets I was using at the time, bought me a set of green pinstriped sheets. When I packed up my apartment, it took me a couple of years to get through the Disaster Area and find the sheets, so I would wash and rewash that set and put them back on the bed. Afterwards, I rotated them with the other sheets, but could never quite find ones that I liked so well. I've tried cotton, bamboo, flannel, hemp, and some micro-slippery ones, but I keep coming back to these. No idea what kind they are or where they come from, the much washed label just shows an almost illegible "100% cotton".

Back in the day, Grandmom Hughes used to scoff at people who ironed their sheets, but admitted that she liked ironed pillow cases. My aunt informed her she was not going to iron pillowcases, and my mother said that she would. Of course then she got mad at the whole family after my father left town, and one of the last conversations I had with Grandmom in the hospice was about the fact her pillow cases weren't ironed and my mother had promised….




I "hand iron" the warm cases out of the dryer, making sure they lie flat, and think about the past. I can almost smell the wonderful smell of freshly laundered sheets as they are taken off the clothes line after drying outside….