Carol H Tucker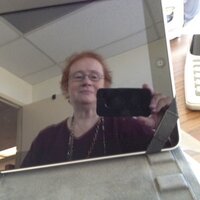 Passionate about knowledge management and organizational development, expert in loan servicing, virtual world denizen and community facilitator, and a DISNEY fan



Contact Me




Subscribe to this blog
beladona Memorial

Be warned:in this very rich environment where you can immerse yourself so completely, your emotions will become engaged -- and not everyone is cognizant of that. Among the many excellent features of SL, there is no auto-return on hearts, so be wary of where your's wanders...


Navigation Calendar
Days with posts will be linked
Most Recent Posts

questions....




Today is the 3rd day of the 48th week, the 26th day of the 11th month, the 330th day of 2019 [with only 28 shopping days until Christmas], and:

Good Grief Day – the birthday of Charles Schultz in 1922
National Cake Day
New Moon at 10:06 AM

ON THIS DAY IN ...

1778 - British explorer Captain James Cook is the first European to visit Maui in the Sandwich Islands (now Hawaii)

1789 - 1st national Thanksgiving in America

1793 - Republican calendar replaces Gregorian calendar in France

1805 - Official opening of Thomas Telford's Pontcysyllte Aqueduct, carrying the Llangollen canal 126 feet above the River Dee

1825 - the first college fraternity founded (Kappa Alpha (Union College, NY))

1832 - the first streetcar railway in America starts operating in New York City with 12 cent fare

1859 - Last weekly installment of Charles Dickens' "A Tale Of Two Cities" is published in literary periodical "All the Year Round"

1865 - "Alice in Wonderland" by Lewis Carroll is published in America

1867 - Refrigerated railroad car patented by JB Sutherland of Detroit

1868 - the first baseball game played in enclosed field in San Francisco, at 25th & Folsom

1922 - English archaeologist Howard Carter opens Tutankhamun's virtually intact tomb in Egypt

1942 - "Casablanca" directed by Michael Curtiz and starring Humphrey Bogart and Ingrid Bergman premieres at Hollywood Theater, NYC (Academy Awards Best Picture 1943)

1943 - Last Judy Garland-Mickey Rooney movie "Girl Crazy" released

1945 - Charlie "Bird" Parker leads recording session for the Savoy label marketed as the "greatest Jazz session ever" with Dizzy Gillespie and Miles Davis

1948 - the first Polaroid camera sold for $89.75 in Boston at the Jordan Marsh department store. The Land Camera model 95 becomes prototype for all Polaroid Land cameras for next 15 years

1956 - "The Price Is Right" debuts on NBC ((63 years later it is still showing))

1962 - Fab Four have their first recording session under name The Beatles

1963 - Explorer 18 spacecraft launched by NASA

1965 - France launches their first satellite, 92 lb (42 kg) A1-capsule (Astérix), named after the popular French comic character

1966 - the first major tidal power plant opens at Rance estuary, France

1973 - Nixon's personal secretary Rose Mary Woods, tells a federal court she accidentally caused part of 18½ minute gap in a key Watergate tape ((nobody believed her))

1975 - US performs nuclear test at Nevada Test Site

1985 - 23rd Space Shuttle Mission (61-B)-Atlantis 2-is launched

1985 - France performs nuclear test at Mururoa atoll

1988 - Alexander Volkov, Sergei Krikalev & Jean-Loup Chretien launch

1988 - Pioneer 6's closest approach to Earth since 1965 launch (1.87 M km)

2003 - Supersonic airplane the Concorde makes its last ever flight, returning to Bristol, England.

2010 - Christopher Hitchens and Tony Blair debate - is religion a force for good in the world, in a Monk Debate, Toronto, Canada

2018 - NASA's InSight mission lands on Mars after a 7 month voyage

2018 - Chinese scientist He Jiankui claims to have made the first genetically edited baby

2018 - Third of a species begin dying (23,000) over a two day period, the spectacled flying foxes , unable to survive heatwave of 42 degrees in northern Queensland, Australia


One of the blogs that I read recently posed an interesting thought question: "If you had the chance to ask an angel one question, what would that be?"

Let's smoothly slip past the first spasm of incredulity generated by suddenly being confronted by a celestial being, assume that the first thought wouldn't be an hallucination, and ignore the knee jerk reaction of "holy cow, angels are REAL" and think about what you would actually want to know, what answers you are prepared to live with.

Me? My question would be: Have I fulfilled my purpose?

If the answer is "yes", then I will feel that my life has not been in vain. If the answer is "no", then I will know that I need to be on the lookout for what I can do, how I can contribute, where I can help. If the answer is "what purpose" then I have an entirely different set of spiritual wrangling to do….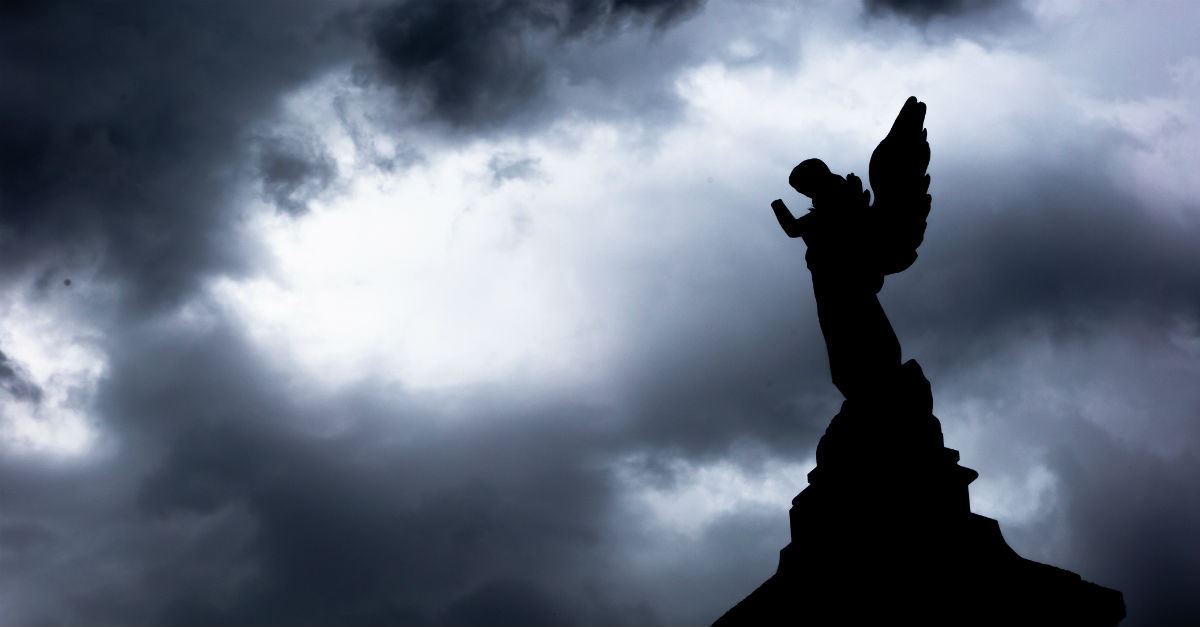 Of course, my hypothetical heavenly visitor would rather haughtily refuse to answer any other questions that I can think of, so they'll have to wait until the After Action Review of my life at its end.

0 Comments

|

Add Comment

| Permalink | Tuesday, November 26, 2019