Carol H Tucker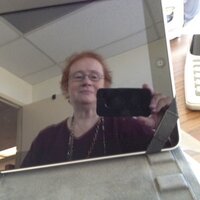 Passionate about knowledge management and organizational development, expert in loan servicing, virtual world denizen and community facilitator, and a DISNEY fan



Contact Me




Subscribe to this blog
beladona Memorial

Be warned:in this very rich environment where you can immerse yourself so completely, your emotions will become engaged -- and not everyone is cognizant of that. Among the many excellent features of SL, there is no auto-return on hearts, so be wary of where your's wanders...


Navigation Calendar
Days with posts will be linked
Most Recent Posts

putting TGIF in perspective




Today is the 6th day of the 42nd week, the 18th day of the 10th month, the 291st day of 2019, and:

Air Force Birthday
Chiropractic Founders Day
Developmental Language Disorder Awareness Day
Hug A Greeting Card Writer Day
International Day Against DRM
International Legging Day
National Ceiling Fan Day
National Cheeseburger Day
National Chocolate Cupcake Day
National HIV/AIDS and Aging Awareness Day
National Mammography Day
National No Beard Day
National Rehabilitation Day
National Respect Day
National School Backpack Awareness Day
World Menopause Day
World Student Day
World Water Monitoring Day
ON THIS DAY IN ...

1767 - Mason Dixon line, the boundary between Maryland & Pennsylvania agreed upon

1776 - In a bar decorated with bird tail in Elmsford, New York, a customer requests a glassful of "those cock tails" from bartender Betsy Flanagan

1867 - Alaska Purchase: US takes formal possession of Alaska from Russia, having paid $7.2 million

1878 - Edison makes electricity available for household use

1892 - the first commercial long-distance phone line opens (Chicago-NY)

1951 - USSR performs nuclear test

1952 - Date of the first Mad Magazine issue

1961 - "West Side Story", directed by Robert Wise and Jerome Robbins, the film adaptation of the 1957 Broadway musical, starring Natalie Wood, is released (Academy Awards Best Picture 1962)

1962 - US launches Ranger 5 for lunar impact; misses Moon

1962 - US performs atmospheric nuclear test at Johnston Island

1967 - Walt Disney's "Jungle Book" film is released

1969 - Soyuz 8 returns to Earth

1975 - USSR performs nuclear test at Novaya Zemlya USSR

1979 - USSR performs nuclear test at Novaya Zemlya USSR

1979 - USSR performs nuclear test at Eastern Kazakh/Semipalitinsk USSR

1984 - Discovery moves to Vandenberg AFB for mating of STS 51A mission

1984 - USSR performs nuclear test at Eastern Kazakh/Semipalitinsk USSR

1988 - USSR performs nuclear test at Eastern Kazakh/Semipalitinsk USSR

1989 - US 62nd manned space mission STS 34 (Atlantis 5) launches into orbit

1991 - US performs nuclear test at Nevada Test Site

1993 - STS-58 (Columbia) launches into orbit

Writing prompt of the day:
Supercalifragilisticexpialidocious - You get some incredibly, amazingly, wonderfully fantastic news. What's the first thing you do?

How do you celebrate? My first instinct would be to make a loud, joyous exclamation and maybe break into a dance. And then I would give thanks – nothing formal like a real prayer, just a shouted THANK YOU into the aether. If there were folks around me [such as at work], I'd be telling them. If I was home alone, I would pick up the phone and call on of my two close friends and babble at them. I would text my son and my daughter – and follow up with a phone call if they were available. Then I would post on social media.

Now what would qualify as "incredibly, amazingly, wonderfully fantastic news "? Something wonderful happening for someone that I love. Finding out that I am 100% hale and hearty. Hearing "I love you" from someone I love. Winning the lottery.

Or after you get the good news, do you wait for the other shoe to drop?





Like when you know you'll pay for a three day weekend with a four day week that feels much longer than the normal five day work week?

0 Comments

|

Add Comment

| Permalink | Friday, October 18, 2019