Carol H Tucker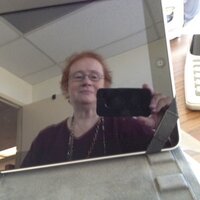 Passionate about knowledge management and organizational development, expert in loan servicing, virtual world denizen and community facilitator, and a DISNEY fan



Contact Me




Subscribe to this blog
beladona Memorial

Be warned:in this very rich environment where you can immerse yourself so completely, your emotions will become engaged -- and not everyone is cognizant of that. Among the many excellent features of SL, there is no auto-return on hearts, so be wary of where your's wanders...


Navigation Calendar
Days with posts will be linked
Most Recent Posts

Panic? Get Over It?




Today is the 2nd day of the 11th week, the 9th day of the 3rd month, the 69th day of 2020 [with only 290 shopping days until Christmas], and:
Amerigo Vespucci Day – born this day 566 years ago
Bang-Clang Day - the first battle between ironclad ships in 1862 at Hampton Roads, VA
Barbie Day – she made debut at the American International Toy Fair in New York in 1959
Commonwealth Day
False Teeth Day
Fill Our Staplers Day
Get Over It Day – the day between Valentine's Day and April Fools' Day, founded by Jeff Goldblatt in 2005
Joe Franklin Day - born in 1926, was an American radio and television host personality, author and actor from New York City. His television series debuted in January 1951 on WJZ-TV, moving to WOR-TV in 1962, remaining there until 1993, one of the longest running uninterrupted careers in broadcasting history
National Crabmeat Day
National Napping Day
National Meatball Day
National Urban Ballroom Dancing Day
National Urban Educator Day
National Workplace Napping Day
Panic Day ((co-sponsored by the Sky is Falling Committee)) – did you know that Pan did not only play the pipes, but his shout could actually instill unreasoning fear in opponents?
Purim and Ta'Anit Esther ((Purim is described as a "jolly holiday" but they kick it off by fasting?))
The Worm Moon - Full Moon at 1:48 pm EDT
As the news about COVID-19 gets worse, and the resulting hit to the global investment markets trigger the circuit breaker on the New York Stock Exchange for the first time since October 27th, 1997, with a full moon in the sky and Mercury coming out of retrograde, not to mention the US implementing the annual insanity known as daylight savings time over the weekend, calling today "Panic Day" seems apropos. People are stockpiling food and medicine, disinfectants and protective gear have either disappeared or soared in price, and the Catholic church has removed the holy water from the churches. Now when you enter the church, you no longer dip your fingers in the holy water and cross yourself. What fascinates me is this is a tradition that dates from medieval times and there have been a lot of communicable diseases floating around since then, so why is it NOW suddenly seen as a potential source of contamination? Will the Orthodox Jews stop touching the mezuzah affixed to the doorpost of the homes they visit?




What is on stark display here is how income inequity in the United States impacts health, for while the 1% worry about the stock market, the rest of us worry whether or not a simply performing an automatic religious observance, or even handling cash, means a risk of infection.