Carol H Tucker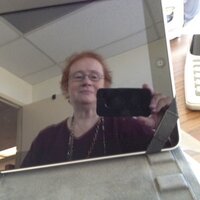 Passionate about knowledge management and organizational development, expert in loan servicing, virtual world denizen and community facilitator, and a DISNEY fan



Contact Me




Subscribe to this blog
beladona Memorial

Be warned:in this very rich environment where you can immerse yourself so completely, your emotions will become engaged -- and not everyone is cognizant of that. Among the many excellent features of SL, there is no auto-return on hearts, so be wary of where your's wanders...


Navigation Calendar
Days with posts will be linked
Most Recent Posts

One Decade





Today is the 3rd day of the 23rd week, the 4th day of the 6th month, the 155th day of 2019.

I started at my current job ten years ago today. I have been reflecting about my work history for a couple of days now, looking thoughtfully back at the past. Haven't come to a lot of conclusions though, but I thought I would share three of the formless musings….

There is a difference between having a job and having a career and the difference is NOT whether or not you are in a management position. For the first seven years I was at C&F, I was definitely in worker bee mode – it was a job pure and simple. Jobs are a clean clear contractual arrangement -- you pay me I work; you don't pay me, I don't work. And then thanks to a charismatic leader and a great HR pro, both of whom became friends, I dived into organizational development and discovered I wanted a career. I became immersed in knowledge management and teams theory and was an early advocate of the concept of employees being free agents. For the next 13 years, I spun off the knowledge, skills, and abilities into a career as I moved from one community bank to another, tending to processes and procedures. And then in 2007, I accepted a job with a non-bank commercial lender and found myself unexpectedly pegged once more as a worker bee, and my wings were clipped. While I missed not being part of the strategic planning of the organization, I soon realized there were advantages to having a job as when I left the office, I left work behind. In 2009 when I was let go, the HR person rather snidely informed me that I needed to look at working for larger organizations that would supply more internal support and more chances for advancement to be successful. And I did indeed interview for several career building positions, but in the end, I chose to take a job with a tiny CUSO with only three other employees. It was a conscious decision, for as the saying goes, I work to live, not live to work

Charisma is a vital attribute to have in a career and helpful to have in any job. You have to be able to communicate effectively with many different levels and do so in such a way that it builds your creditability. I must've rolled a one in this category. I do not know how to fit in gracefully. I do not know how to say the politically expedient thing without my very expressive face clearly mirroring my internal conviction of BS. As a result, I really only bloomed when I had someone in senior management who appreciated both my intellect and my willingness to tell it like it is to anyone, including the higher ups. When I had someone like that, who understood what I did even though I was inarticulate when it came to promoting myself, I thrived. Without that person, I struggled

Organizations do not pay your for what you know. They pay you for what it is you are doing, what role you are filling. That is something college graduates all had a really hard time wrapping their minds around! I could sympathize because I hate those talks about "market value" and "roles" myself, but C&F gave me an excellent example to explain it. Donna, who was a retired HR professional for a large corporation, started with the bank as a part-time switchboard operator. C&F therefore paid her the minimum wage a switchboard operator would get. After a couple of hears, the VP in charge of HR left and Donna applied for and received the position. At that point, C&F paid her what a VP of HR would make. She had not changed, her KSA had not changed, but her role had.




Conclusion? Yes I wish I could retire, but since I have to work, I don't have it so bad.

0 Comments

|

Add Comment

| Permalink | Tuesday, June 4, 2019