Carol H Tucker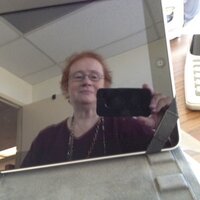 Passionate about knowledge management and organizational development, expert in loan servicing, virtual world denizen and community facilitator, and a DISNEY fan



Contact Me




Subscribe to this blog
beladona Memorial

Be warned:in this very rich environment where you can immerse yourself so completely, your emotions will become engaged -- and not everyone is cognizant of that. Among the many excellent features of SL, there is no auto-return on hearts, so be wary of where your's wanders...


Navigation Calendar
Days with posts will be linked
Most Recent Posts

OMGIM




Today is the 2nd day of the 30th week, the 22nd day of the 7th month, the 203rd day of 2019, and:

Fragile X Awareness Day - About 1 in 151 females and 1 in 468 males carry the fragile X permutation, which causes different developmental issues
Global Hug Your Kid Day
Hammock Day - Developed by the Mayans of Central and South America for sleeping or resting, a hammock is a sling made of fabric, rope or netting, which is suspended between two points such as posts or trees.
Lion's Share Day – did you know the saying comes from one of Aesop's Fables?
National Penuche Fudge Day - according to Wikipedia, Penuche is a fudge-like candy made from brown sugar, butter, and milk, using no flavorings except for vanilla.
National Ratcatcher's Day - commemorates the Pied Piper of Hamlin
PI Approximation day [AKA Casual Pi Day] – 22/7 is a common approximation of π
Spoonerism Day - Today is the birthday of William Archibald Spooner, a long-serving Oxford don with a reputation for absent-mindedness, and a tendency to mangle the syllables in a spoken phrase
Summer Leisure Day


ON THIS DAY IN...

1633 - Galileo Galilei forced to recant his Copernican views that the Earth orbits the Sun by the Pope (Vatican only admits it was wrong on Oct 31, 1992)

1847 - First ring doughnut supposedly created by Hanson Gregory [or did he invent the doughnut hole?)

1874 - Dr Andrew T Still, discovers the science of osteopathy

1874 - Game of lawn tennis introduced

1939 - Princes (future Queen) Elizabeth meets future husband Prince Philip of Greece (Midshipman Mountbatten, RN)

1947 - a record setting 12" rain falls in 42 mins (Holt, MO)

1959 - Vanguard SLV-6 launched for Earth orbit (failed)

1972 - "Man of La Mancha" opens at Beaumont Theater NYC for 140 performances

1976 - "Godspell" opens at Broadhurst Theater NYC for 527 performances

1977 - Walt Disney's "Rescuers" released, first Disney film to get a sequel

1978 - James Christy's discovery of Pluto's moon Charon announced

1980 - Pope John Paul II beatifies Kateri Tekakwitha, making her the 1st Native American to be beatified

1983 - first time a satellite is retrieved from orbit by Space Shuttle

1989 - Business Day reports that SA is about to test an intermediate range ballistic missile capable of carrying nuclear warheads

1991 - Underwater volcano, Mount Didicas, erupts in Philippines

2015 - JAMA Internal Medical Journal announces obese Americans now outnumber those just overweight

2019 - NASA Voyager is 20 hrs 11 mins 33 secs of light-travel time from Earth



Quote of the day:

"The fact that we don't know—that nothing is certain and we therefore can't hold on to anything—can evoke fear and depression, but it can also evoke a sense of wonder, curiosity, and freedom. Some of our best moments come when we haven't yet decided what will happen next."

~ Elizabeth Mattis Namgyel, "Open Stillness"



There is something wrong with any month that has five Mondays and only four Fridays.








Just saying…..



0 Comments

|

Add Comment

| Permalink | Monday, July 22, 2019