Carol H Tucker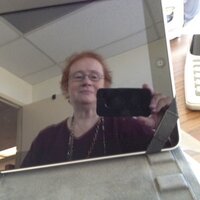 Passionate about knowledge management and organizational development, expert in loan servicing, virtual world denizen and community facilitator, and a DISNEY fan



Contact Me




Subscribe to this blog
beladona Memorial

Be warned:in this very rich environment where you can immerse yourself so completely, your emotions will become engaged -- and not everyone is cognizant of that. Among the many excellent features of SL, there is no auto-return on hearts, so be wary of where your's wanders...


Navigation Calendar
Days with posts will be linked
Most Recent Posts

odds 'n ends




Today is the 5th day of the 11th week, the 14th day of the 3rd month, the 73rd day of 2019, and:

Celebrate Scientists Day
Crowdfunding Day
Data Innovation Day
Genius Day
International Ask a Question Day
Legal Assistance Day
Moth-er Day – not to be confused with Mothra
National Children's Craft Day
National Potato Chip Day
National Save a Spider Day
National Write Your Story Day
Pi Day – did you know it is also Albert Einstein's birthday? And that we started celebrating it in 1988?
Popcorn Lovers Day
Science Education Day
World Kidney Day
Speaking of pie: why is there a cake known as Boston Cream Pie? Which is it?

Speaking of which is it: The US presidential election isn't for 612 days [I think I got that figured out right] and I am already sick and tired of hearing about it. Will DJT agree to a peaceful transfer of power if he loses? After all, he was the only candidate in history back in 2016 to say he might not accept the election results. Will folks still feel the Bernie? Will Democrats insist on someone who is not a white male for a candidate? Will we end up with yet another choice between two candidates cut from the same old tired cloth? Seriously, do we really have to have over two years of this? Is this a test of the candidates' endurance or our's?

Speaking of tests: Going through the prep for a colonoscopy proved to me that I physically can fast for two days – not quite 48 hours because I ate breakfast on Sunday morning then broke my fast Monday evening. The fasting seems to have cleansed something out of my mental attitude, which is a strange reaction I don't remember happening before. I feel a bit empty – as my friend put it, I am no longer full of s**t. I feel a bit remote to the world – whether RL or in my 2nd life. I drive less angrily and am not in as much of a hurry to get where I am going. The SuPrep seemed to make me cold when I took it, and four days later I still feel a bit chilled despite the unseasonably mild temperatures outside. Neither of my grandmothers would've died of colon cancer if this test had been administered as routinely as it is today – I was saved from the same fate because the pre-cancerous polyp was removed from my colon nine months ago and this test showed the area stayed healthy.

Speaking of grandmothers: When Grandmom Riley was 23, she had my mother. When my mother was 23, she had me. When I was 23, I had my son. For years when I needed to figure out an age, I just added or subtracted 23 – it was easier than actually remembering at times [ if I want to know my daughter's age, I subtract four from my son's ]. Today marks the 6th anniversary of my mother's death – she would've been 92 this year because I am going to be 69. My grandmother became a great-grandmother when she was 69.

Speaking of birthdays: nowadays my granddaughters are really focused on their birthday parties [June and August], and every time I do something they don't like, I am informed that I will not be invited to their party. "Fine," I reply. "Then I don't have to buy you a birthday present." The older one figured out an answer to that one, informing me that the presents she would get from others would be better than what I might give her. The younger one isn't too sure about that though – she doesn't want to give up a present.

Speaking of presents: right this minute? I think I need to work more on being present in my RL




Happy Friday's Eve you all!

0 Comments

|

Add Comment

| Permalink | Thursday, March 14, 2019