Carol H Tucker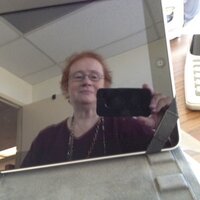 Passionate about knowledge management and organizational development, expert in loan servicing, virtual world denizen and community facilitator, and a DISNEY fan



Contact Me




Subscribe to this blog
beladona Memorial

Be warned:in this very rich environment where you can immerse yourself so completely, your emotions will become engaged -- and not everyone is cognizant of that. Among the many excellent features of SL, there is no auto-return on hearts, so be wary of where your's wanders...


Navigation Calendar
Days with posts will be linked
Most Recent Posts

mental well being....




Today is the 5th day of the 41st week, the 10th day of the 10th month, the 283rd day of 2019, and:

Hug a Drummer Day
International Day for Natural Disaster Reduction
International Newspaper Carrier Day
International Stage Management Day
Motorsports Memorial Day
National Angel Food Cake Day
National Cake Decorating Day
National Depression Screening Day
National Handbag Day
National Hug-a-Kevin Day
National Love Your Hair Day
National Metric Day
National SHIFT10 Day - a nonprofit initiative encouraging shoppers everywhere to shift 10% of their spending to local, community-driven businesses
National Tuxedo Day
Powers of Ten Day
Squid and Cuttlefish Day
US Naval Academy Day - first called the Naval School, it opened in 1845 in Annapolis, MD where it remains
World Day Against The Death Penalty
World Homeless Day
World Hospice and Palliative Care Day
World Mental Health Day
World Porridge Day
World Sight Day
ON THIS DAY IN ...

1846 - Neptune's moon Triton discovered by William Lassell

1886 - the first dinner jacket (tuxedo) worn to autumn ball at Tuxedo Park, NY

1899 - African-American inventor Issac R. Johnson patents the bicycle frame

1932 - Dnjepr Dam in USSR put into operation (world's biggest at the time, to be replaced by the Hoover Dam, and now the Three Gorges Dam on the Yangtze River is the largest hydroelectric dam in the world)

1957 - USSR performs nuclear test at Novaya Zemlya USSR

1957 - A fire at the Windscale nuclear plant in Cumbria, England becomes the world's first major nuclear accident

1958 - US performs nuclear test at Nevada Test Site

1958 - USSR performs nuclear test at Novaya Zemlya USSR

1959 - Pan Am begins regular flights around the world

1961 - US performs nuclear test at Nevada Test Site

1963 - "From Russia With Love" 2nd James Bond film based on a novel by Ian Fleming, starring Sean Connery and Daniela Bianchi, premieres in London

1965 - The Supremes appear on Ed Sullivan Show

1966 - The Beach Boys release their influential single "Good Vibrations" ((a song that has weathered the years much better than their surfing songs))

1968 - US performs nuclear test at Nevada Test Site

1969 - "Jesus Christ Superstar" soundtrack album by Andrew Lloyd Webber and Tim Rice is recorded

1973 - US Vice President Spiro Agnew resigns after pleading no contest to allegations of tax fraud

1976 - Greece's 98 year-old Dimitrion Yordanidis, is oldest man to compete in a marathon; he finishes in 7:33

1990 - US 67th manned space mission STS 41 (Discovery 11) returns from space

1991 - Ex-postal worker Joseph Harris kills 4 postal workers ((giving rise to the slang phrase "going postal" meaning "becoming extremely and uncontrollably angry, often to the point of violence, and usually in a workplace environment"))



Quote of the day:

"Humor is the antidote to overthinking. It's a way of saying that life is paradoxical. Humor contains contradictions; it does not resolve them but revels in them. It says that the right way to exist among the contradictions, paradoxes, and absurdities of life is to cope with them through laughter."

— Bob Mankoff, How About Never: Is Never Good For You?



Although humans have been described as the only animal that laughs, there have been studies showing that animals, well some of them at least, seem to have a sense of humor too. As we live through the upheavals brought on by our changing economies and social structures, keeping a healthy perspective on the quintessential absurdity of life is all that stands between sanity and taking ourselves way too seriously.








If you cannot look in the mirror at times, see what a funny concoction you are, then laugh? Then I truly pity you.

0 Comments

|

Add Comment

| Permalink | Thursday, October 10, 2019