Carol H Tucker

Passionate about knowledge management and organizational development, expert in loan servicing, virtual world denizen and community facilitator, and a DISNEY fan



Contact Me




Subscribe to this blog
beladona Memorial

Be warned:in this very rich environment where you can immerse yourself so completely, your emotions will become engaged -- and not everyone is cognizant of that. Among the many excellent features of SL, there is no auto-return on hearts, so be wary of where your's wanders...


kala

(¤´¨)
¸.·´¸.·*´¨) ¸.·*¨)
(¸.·´ (¸.·`¤"If you will practice being fictional for awhile, you will understand that fictional characters are sometimes more real than people with bodies and heartbeats." -- Richard Bach


Navigation Calendar
Days with posts will be linked
Most Recent Posts

mama said...




Today is the 4th day of the 42nd week, the 17th day of the 10th month, the 290th day of 2018, and:

Black Poetry Day
Breast Reconstruction Awareness Day [AKA BRA Day USA]
Four Prunes Day
Hagfish Day
Information Overload Day
International Day for the Eradication of Poverty
International Print Day
Love Your Body Day
Medical Assistants Recognition Day
Mulligan Day
National Edge Day
National Fossil Day
National Pasta Day
National Playing Card Collectors Day
National Support Your Local Chamber of Commerce Day
National Take your Parents to Lunch Day
Pay Back A Friend Day
Spreadsheet Day
Wear Something Gaudy Day
World Trauma Day


ON THIS DAY IN ...

1456 – The University of Greifswald is established, making it the second oldest university in northern Europe (also for a period the oldest in Sweden, and Prussia).

1534 – Anti-Catholic posters appear in public places in Paris and in four major provincial cities supporting Huldrych Zwingli's position on the Mass -- he was questioning the doctrine that Jesus is really or substantially present in the Eucharist, not merely symbolically or metaphorically.

1558 – Poczta Polska, the Polish postal service, is founded.

1604 – Kepler's Supernova: German astronomer Johannes Kepler observes a supernova in the constellation Ophiuchus.

1814 – Eight people die in the London Beer Flood.

1817 – Giovanni Belzoni discovers the tomb of Seti I.[1]

1827 – Bellini's third opera, Il pirata, is premiered at Teatro alla Scala di Milano

1860 – First The Open Championship (referred to in North America as the British Open).

1888 – Thomas Edison files a patent for the Optical Phonograph (the first movie).

1907 – Guglielmo Marconi's company begins the first commercial transatlantic wireless service between Glace Bay, Nova Scotia, Canada and Clifden, Ireland.

1919 – RCA is incorporated as the Radio Corporation of America.

1931 – mobster Al Capone was convicted of income tax evasion and sentenced to 11 years in prison. He was released in 1939.

1933 – Albert Einstein flees Nazi Germany and moves to the United States.

1943 – The Burma Railway (Burma–Thailand Railway) is completed.

1956 – The first commercial nuclear power station is officially opened by Queen Elizabeth II in Sellafield, in Cumbria, England.

1956 – Donald Byrne and Bobby Fischer play a famous chess game called The Game of the Century. Fischer beat Byrne and wins a Brilliancy prize.

1965 – The 1964–65 New York World's Fair closes after a two-year run. More than 51 million people had attended the event.

1980 – As part of the Holy See–United Kingdom relations a British monarch makes the first state visit to the Vatican

2003 – The pinnacle is fitted on the roof of Taipei 101, a 101-floor skyscraper in Taipei, allowing it to surpass the Petronas Twin Towers in Kuala Lumpur by 56 metres (184 ft) and become the world's tallest highrise.

2018 – Legalization of recreational use of cannabis in Canada.



Today I find myself humming quietly "Mama told me there'd be days like this" and thanking heaven that the week is halfway over. It's been a very long week and I have auditors in tomorrow.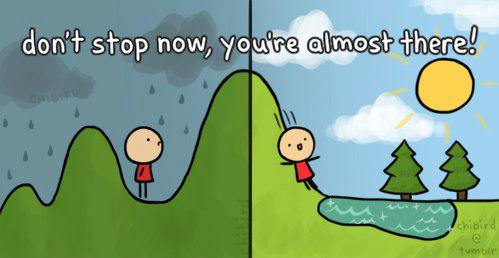 0 Comments

|

Add Comment

| Permalink | Wednesday, October 17, 2018