Carol H Tucker

Passionate about knowledge management and organizational development, expert in loan servicing, virtual world denizen and community facilitator, and a DISNEY fan



Contact Me




Subscribe to this blog
beladona Memorial

Be warned:in this very rich environment where you can immerse yourself so completely, your emotions will become engaged -- and not everyone is cognizant of that. Among the many excellent features of SL, there is no auto-return on hearts, so be wary of where your's wanders...


kala

(¤´¨)
¸.·´¸.·*´¨) ¸.·*¨)
(¸.·´ (¸.·`¤"If you will practice being fictional for awhile, you will understand that fictional characters are sometimes more real than people with bodies and heartbeats." -- Richard Bach


Navigation Calendar
Days with posts will be linked
Most Recent Posts

looking backwards...




Today is the 2nd day of the 35th week, the 27th day of the 8th month, the 230th day of 2018, and:

"The Duchess" Who Wasn't Day -- Margaret Wolfe Hungerford published at least 57 works, many anonymously under the pen name of "The Duchess" due to the prejudices against women in the late 1800's
Independence Day - Moldova from the USSR in 1991.
Just Because Day -- stop worrying about doing the things you're supposed to and do something you want to, just because
Kiss Me Day - - an international day was established in 2006
Motorist consideration Monday – a reminder to drive courteously
National Banana Lovers Day
National Petroleum Day
National Pots de Crème Day - a loose French dessert custard dating to the 17th century
Tarzan Day - in 1912 Tarzan debuted in All-Story Magazine.


ON THIS DAY IN ...

1612 - Captain Thomas Button lands in his ship 'Discovery'; becomes the first European to winter in Manitoba.

1859 – Petroleum is discovered in Titusville, Pennsylvania leading to the world's first commercially successful oil well.

1883 – Eruption of Krakatoa: Four enormous explosions destroy the island of Krakatoa and cause years of climate change.

1927 – Five Canadian women file a petition to the Supreme Court of Canada, asking, "Does the word 'Persons' in Section 24 of the British North America Act, 1867, include female persons?"

1939 – First flight of the turbojet-powered Heinkel He 178, the world's first jet aircraft.

1950 - The BBC transmits the first ever live television pictures across the Channel.

1956 – The nuclear power station at Calder Hall in the United Kingdom was connected to the national power grid becoming the world's first commercial nuclear power station to generate electricity on an industrial scale.

1962 – The Mariner 2 unmanned space mission is launched to Venus by NASA.

1964 - the movie Mary Poppins is released by Disney

1968 – the Chicago riots during the Democratic National Convention

1998 - Topeka would be renamed in honor of its rodent invader: Topikachu -- Pokémon would go on to become " the highest-grossing media franchise in the world, surpassing Mickey Mouse, Harry Potter, myriad comic book heroes, and even the greater Star Wars universe, which had a 19-year head start."

2003 – Mars makes its closest approach to Earth in nearly 60,000 years, passing 34,646,418 miles (55,758,005 km) distant.

2018 - NASA Voyager is 19 hrs 48 mins 27 secs of light-travel time from Earth



1968. So much has been written about this year, the year I graduated from high school, the year that everything changes as an entire generation seemed to reject the past. I demonstrated against the Viet Nam war, loudly proclaiming my belief the US didn't belong in the jungles fighting a war with no end. I demonstrated for civil rights, loudly proclaiming my belief that people were people. I joined political groups on campus and adjutated for change, change now, change in education, in policies and procedures, CHANGE. "Never trust anyone over 30" we howled or growled or firmly asserted. We, all of us, were going to make a difference, we were going to change the world, we were going to MATTER. The entire world was awaiting for us to burst out of school, and take over and fix things. By 2000, it would truly be the Dawning of the Age of Aquarius, an unparalleled era of prosperity and peace and understanding.



Yes we were naïve, so much so that it borders on being silly or stupid. And as we finished college and entered the real world, we found that things were just not that easily structured to suit us, that most of us were going to be cogs in the wheel, not movers and shakers, and we slowly were assimilated, submerged by the very society we once scorned. We learned that life is not fair, and we coped the best that we could. Fifty years later, we have high school reunions and memorials for those who are no longer with us; we have memories and regrets and the dreams seem very far away.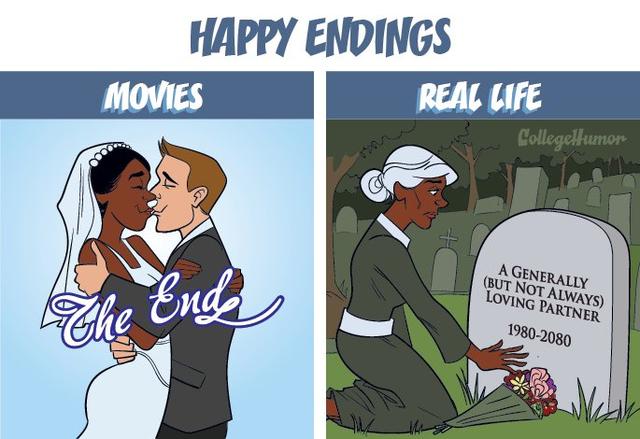 Maybe that will be, in the end, what they say of us: they did the best they could.



0 Comments

|

Add Comment

| Permalink | Monday, August 27, 2018