Carol H Tucker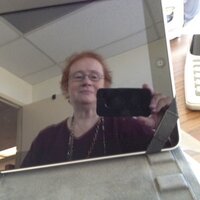 Passionate about knowledge management and organizational development, expert in loan servicing, virtual world denizen and community facilitator, and a DISNEY fan



Contact Me




Subscribe to this blog
beladona Memorial

Be warned:in this very rich environment where you can immerse yourself so completely, your emotions will become engaged -- and not everyone is cognizant of that. Among the many excellent features of SL, there is no auto-return on hearts, so be wary of where your's wanders...


Navigation Calendar
Days with posts will be linked
Most Recent Posts

let it go




Today is the 4th day of the 29th week, the 17th day of the 7th month, the 196th day of 2019 [with only 160 shopping days until Christmas], and:

Disneyland Day – after three years of construction, the park was unveiled during a special televised press event on the ABC Television Network in 1955.
National Hot Dog Day
National Peach Ice Cream Day
National Tattoo Day
Take Your Poet to Work Day
Victims of Baton Rouge, Louisianna Attack Day
World Day for International Criminal Justice
World Day for International Justice
World Emoji Day
Wrong Way Corrigan Day
Yellow Pigs Day


Londo Mollari: But this…this, this, this is like… being nibbled to death by, uh…Pah! What are those Earth creatures called? Feathers, long bill, webbed feet…go "quack".

Vir Cotto: Cats.

Londo: Cats! I'm being nibbled to death by cats.

https://www.youtube.com/watch?v=PZ66wHRhe2U



The litany of minor annoyances:

The cat fountain is making an infernal racket and the new one I ordered on the 5th is nowhere in sight
There was a bug on the wall of the kitchen and little tiny bugs around Panda's food.
Playing Diablo III fails to relax me in the morning as my necromancer stumbles around and dies easily
Panda won't cuddle and hides under the bed
A slat of the balcony blinds falls off when I close them
Can't find the sandals I want to wear – and the ones I do find? The strap breaks when I put then on and they go in the trash
It is 85 F in the shade at 7:30 AM.
Got behind a student driver who carefully drove five miles under the speed limit and was going the exact same way I was on the way to work.
Quartz has decided to put its content behind a paywall after three free articles.
Two minutes after Walt Disney World's call center opened, there were 750 callers and the wait time was 186 minutes – my travel agent is trying to arrange for the Disney dining plan for our December vacation and running into constant roadblocks.
And ALL of this before 9 AM.



Now, what am I going to do with the rest of the day? My head hurts, I'm at work dealing with picayune issues, there is a whole job list of chores I have to do when I get home, it's hot and humid. The state of my finances, the country, the world, the economy, and the climate are all a mess. I feel ruffled, impatient, angry, and close to tears. Counting my blessings doesn't seem to be working and it really doesn't help to know that I can choose my mood, choose how I react. What I really want to do is scream at the universe "GIVE ME A F***KING BREAK!!!" and then break down








*sniffles*



At this point? I need to remember that life is not fair, therefore, I have to cope. It's one of those days where I just need to go hour by hour. I can do this – and so can you. We'll make it!



0 Comments

|

Add Comment

| Permalink | Wednesday, July 17, 2019