Carol H Tucker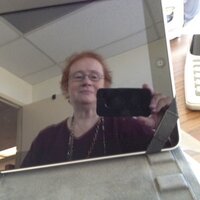 Passionate about knowledge management and organizational development, expert in loan servicing, virtual world denizen and community facilitator, and a DISNEY fan



Contact Me




Subscribe to this blog
beladona Memorial

Be warned:in this very rich environment where you can immerse yourself so completely, your emotions will become engaged -- and not everyone is cognizant of that. Among the many excellent features of SL, there is no auto-return on hearts, so be wary of where your's wanders...


Navigation Calendar
Days with posts will be linked
Most Recent Posts

leaving this world




Today is the 3rd day of the 24th week, the 11th day of the 6th month, the 162nd day of 2019, and:

Call Your Doctor Day
Corn on the Cob Day
Cousteau Day
King Kamehameha Day - [AKA Kalani Paiʻea Wohi o Kaleikini Kealiʻikui Kamehameha o ʻIolani i Kaiwikapu kauʻi Ka Liholiho Kūnuiākea] united the Hawaiian Islands into one royal kingdom in 1810
National Cotton Candy Day
National German Chocolate Cake Day
National Making Life Beautiful Day
World Pet Memorial Day


ON THIS DAY IN ....

1184 BC - Troy is sacked and burned, according to calculations by Eratosthenes

631 - Emperor Taizong of Tang of China, sends envoys to the Xueyantuo bearing gold and silk for the release of Chinese prisoners captured during transition from Sui to Tang from northern frontier; succeeds in freeing 80,000

758 - Diplomatic dispute at Tang Chinese capital Chang'an when Abbasid Arabs and Uyghur Turks both arrive to offer tribute. Settlement reached when both enter at same time through two different gates.

1644 - Florentine scientist Evangelista Torricelli describes his invention of the mercury barometer in 1643 in a letter to Michelangelo Ricci

1742 - Benjamin Franklin invents his Franklin stove

1770 - Captain James Cook discovers the Great Barrier Reef off Australia by running aground on it

1788 - Russian explorer Gerasim Izmailov reaches Alaska

1793 - the first American stove patent is granted to Robert Haeterick

1816 - Gas Light Co of Baltimore founded [later to become today's BG&E]

1892 - The Limelight Department, one of the world's first film studios, is officially established in Melbourne, Australia

1935 - Inventor Edwin Armstrong gives the first public demonstration of FM broadcasting in the United States, at Alpine, New Jersey

1939 - King and Queen of England taste their first "hot dogs" at FDR's party

1953 - "Amos 'n Andy" TV Comedy, also radio from '29; last aired on CBS [except for reruns and syndication]

1962 - Brothers John and Clarence Anglin and fellow inmate Frank Morris escape from Alcatraz Island prison, the only ones to do so, butno one knows what happened to them

1964 - Manfred Mann record "Do Wah Diddy Diddy Dum Diddy Do"

1966 - "On A Clear Day You Can See Forever." closes at Mark Hellinger NYC after 280 performances

1977 - the Main Street Electrical Parade premieres in the Magic Kingdom at Walt Disney World

1982 - "E.T. the Extra-Terrestrial", directed by Steven Spielberg, starring Henry Thomas and Drew Barrymore, is released

1984 - Michael Larson shown winning record $110,237 on American TV game show "Press Your Luck" by memorizing patterns

1985 - Russian space probe Vega 1 lands on Venus

1991 - Microsoft releases MS DOS 5.0

1993 - "Jurassic Park", directed by Steven Spielberg, starring Sam Neill and Jeff Goldblum opens, sets box office weekend record of $502 million

2002 - "American Idol" created by Simon Fuller with judges Simon Cowell, Paula Abdul and Randy Jackson premieres on Fox

2017 - Japan passes law allowing Emperor Akihito to abdicate

2018 - Net neutrality is officially repealed by The Federal Communications Commission in the US



Quote of the day:

"Perhaps it is only in childhood that books have any deep influence on our lives. In later life we admire, we are entertained, we may modify some views we already hold, but we are more likely to find in books merely a confirmation of what is in our minds already…What do we ever get nowadays from reading to equal the excitement and the revelation in those first fourteen years?"

~ Graham Greene, The Lost Childhood



Well now, I will admit that it takes me a little more searching to find a book I can fully dive into without getting annoyed at the repetition of "stuff" I have heard – or rather read – before. But the books I imbibe still make me think, still make me question my perspective and sometimes my perceptions. The first 14 years? I hadn't found Middle Earth yet and had barely started exploring science fiction, So I have to say I most emphatically disagree with Greene








I cannot imagine what my life would be like without books, for they were my introduction into a 2nd life…..



0 Comments

|

Add Comment

| Permalink | Tuesday, June 11, 2019